I partnered with Tobi, to create two new years eve outfits for less than $100! Those looks are different from the traditional little black dress or the sequin dress. So, let's be bold and stylish! Whether you're gearing up for an amazing date with your lover, attending an intimate party, or anything in between, these 2 looks are ready to slay!
---
New Year's Eve Look 1 – Velvet Blazer Dress
---
This season, the ultimate fabric is velvet! For a sophisticated look, the Cara Blue Velvet Blazer Dress from Tobi is perfect. With boots or nude heels, this dress has a tomboy but glamorous effect. This blazer dress exists in black or blue and retails for $98.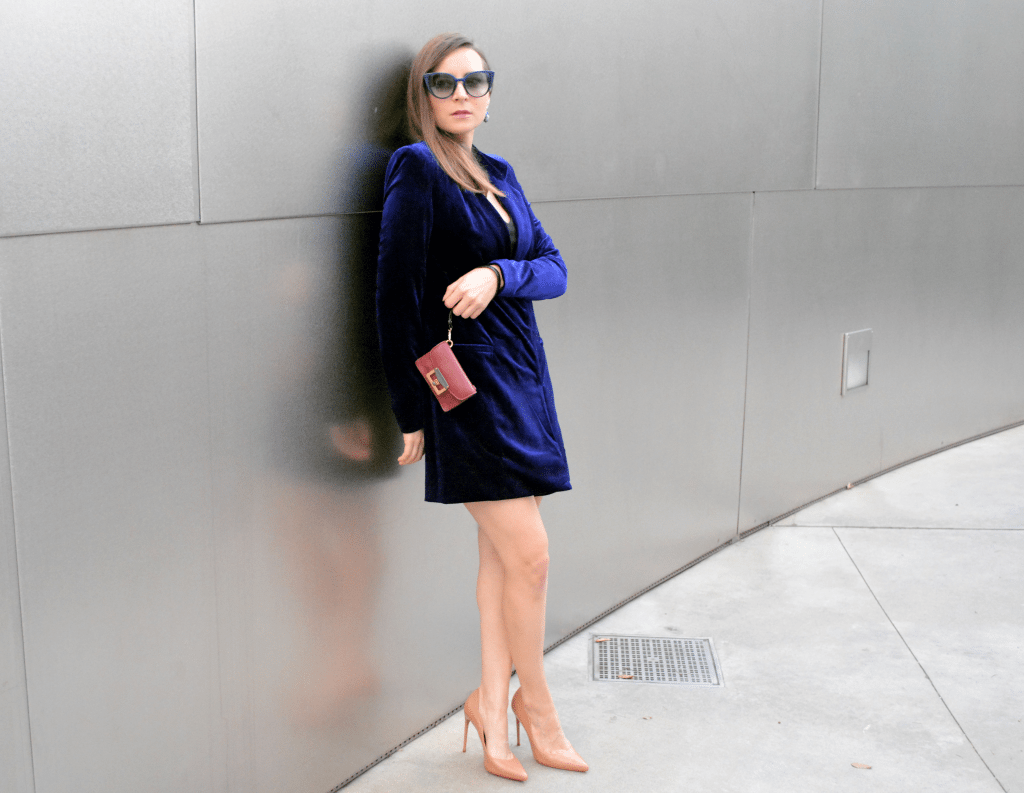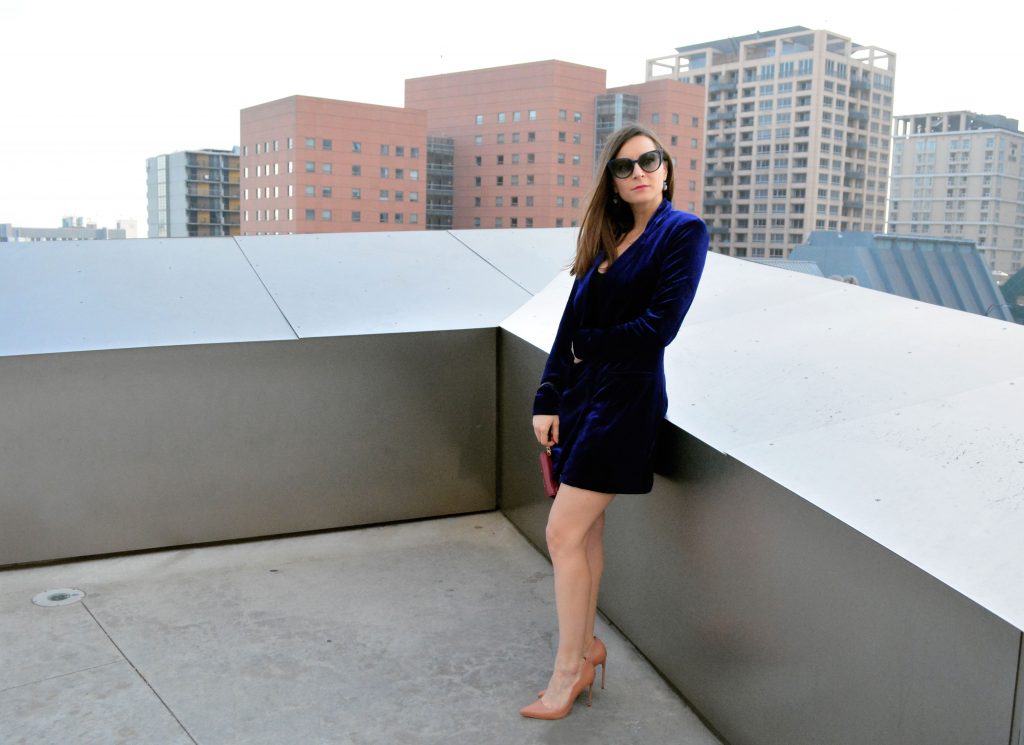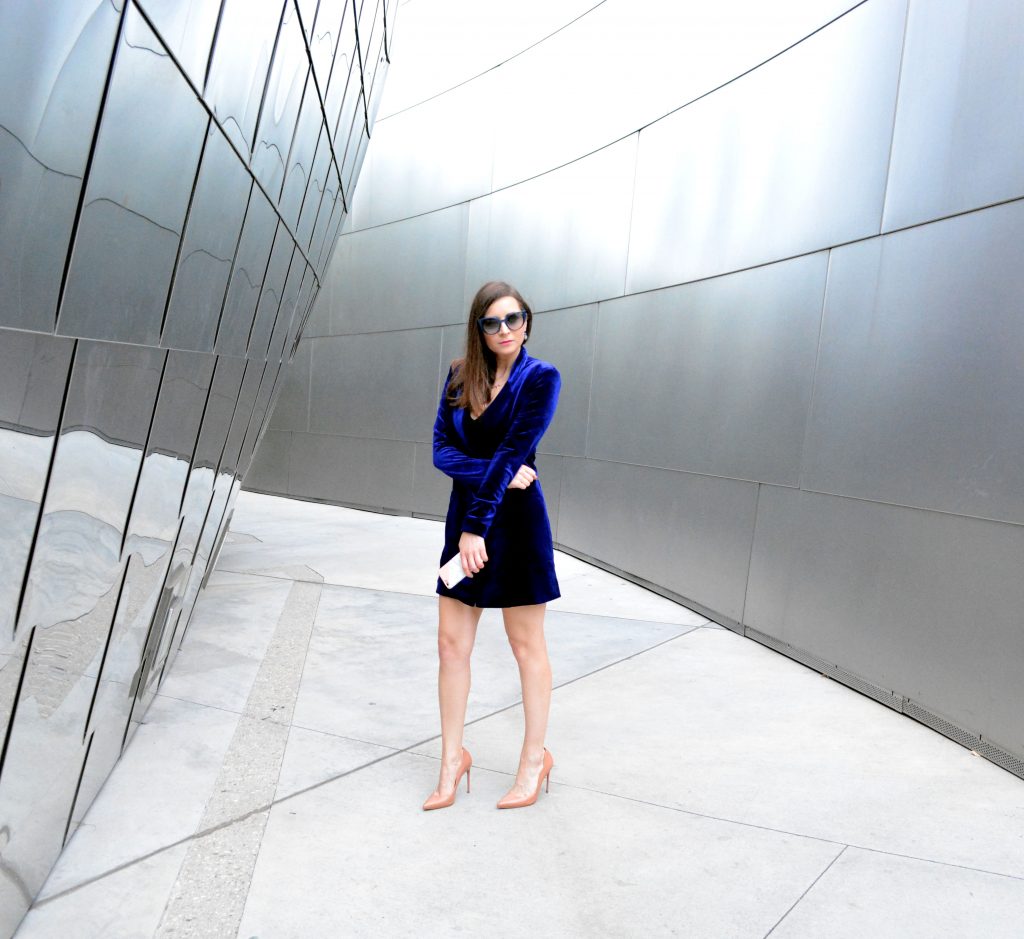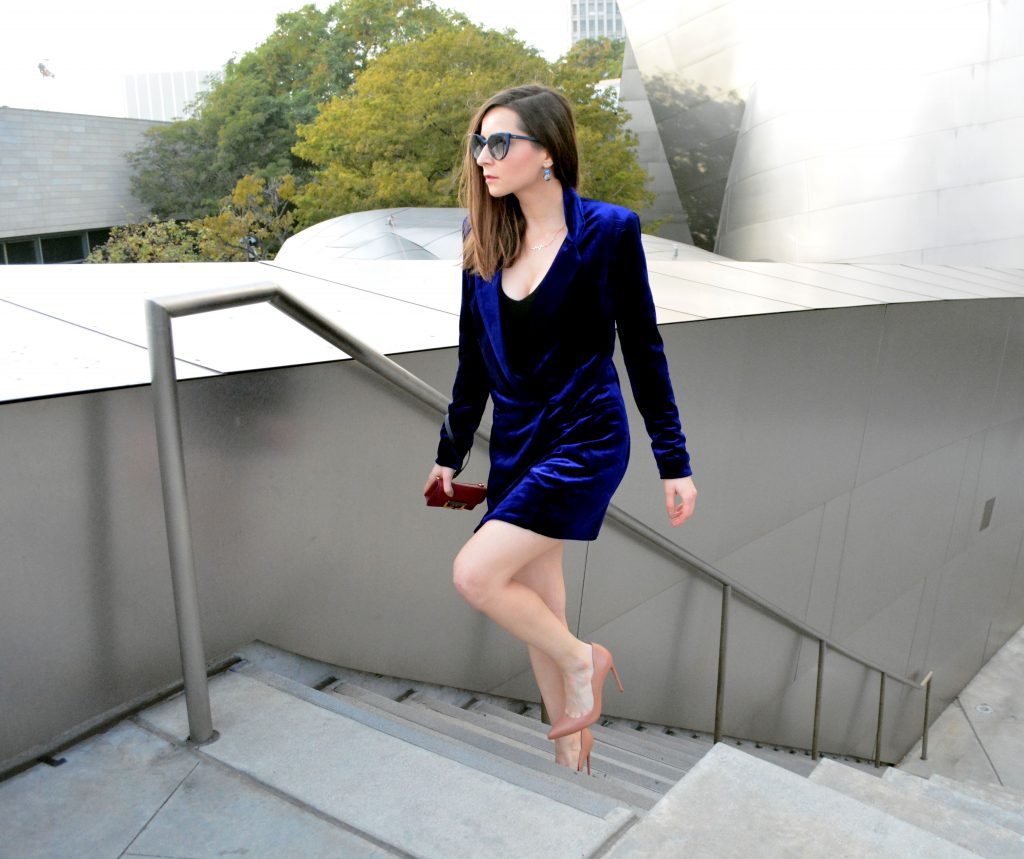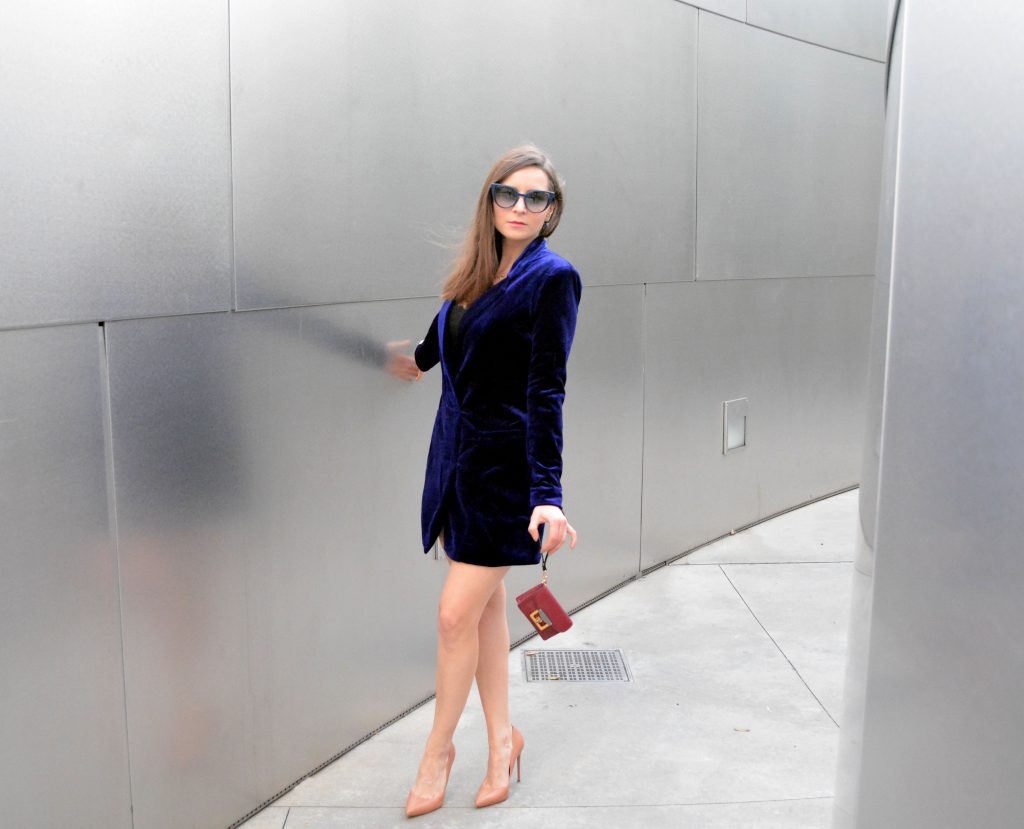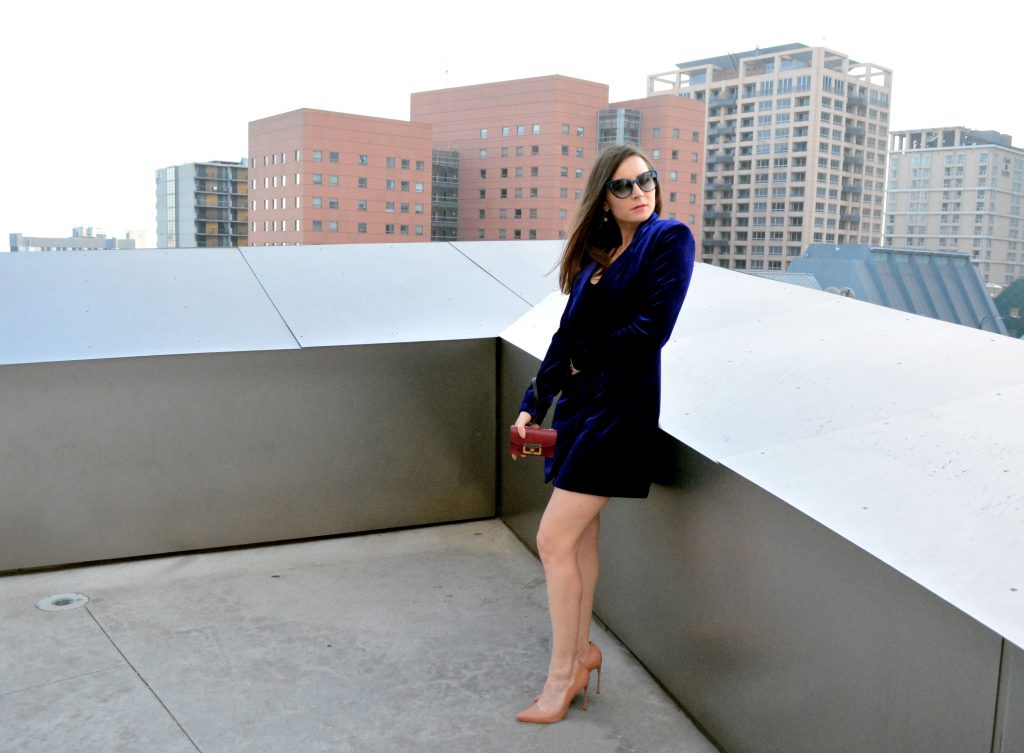 Items: Blue Velvet Blazer Dress : Tobi / Eyewear: Fendi / Bag: Marc by Marc Jacobs / Pumps: Schutz Shoes – Model Sancha / Lipstick: 100% Pure / Earrings: Gas Bijoux
Photograph: Thank you Jenna from Your Social Statement / Location: Downtown Los Angeles / Model and stylist: Julia Comil
---
New Year's Eve Look 2 – The Jumpsuit
---
During 2016, we have seen a lot of  jumpsuits on the red carpets! Stylish, funky and neat, the jumpsuit is a must-have piece! I love the Tara Choker Jumpsuit from Tobi. This piece has all the codes of the season: olive color, wide legs, choker neckline and an open-back design. As the 70's are  hype, you can add a vest for a funkier vibe. This jumpsuit retails for $76 but it is currently on sale for $38!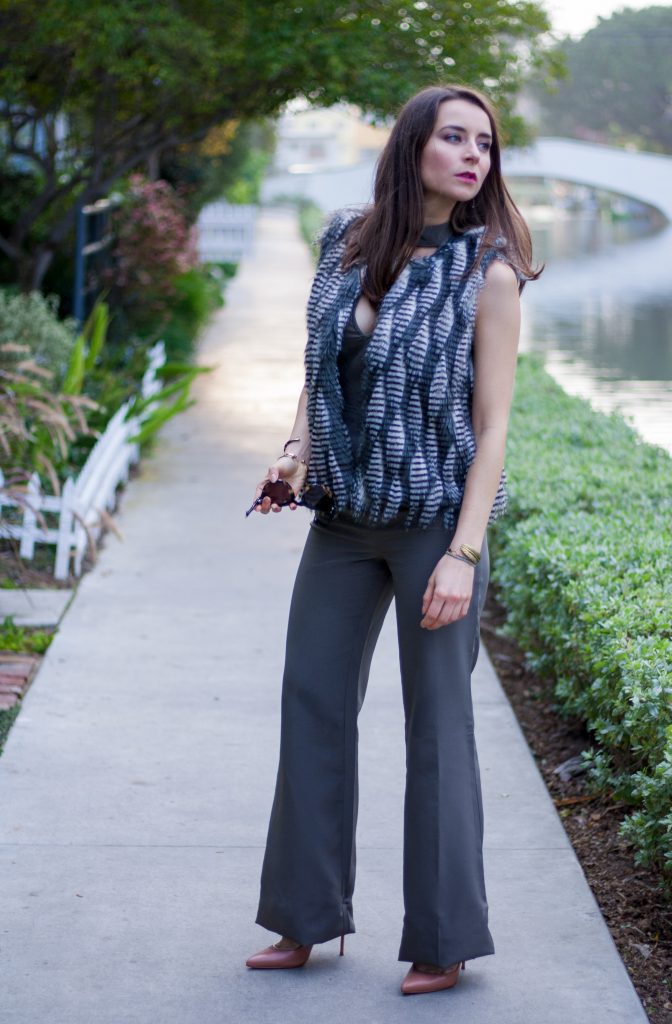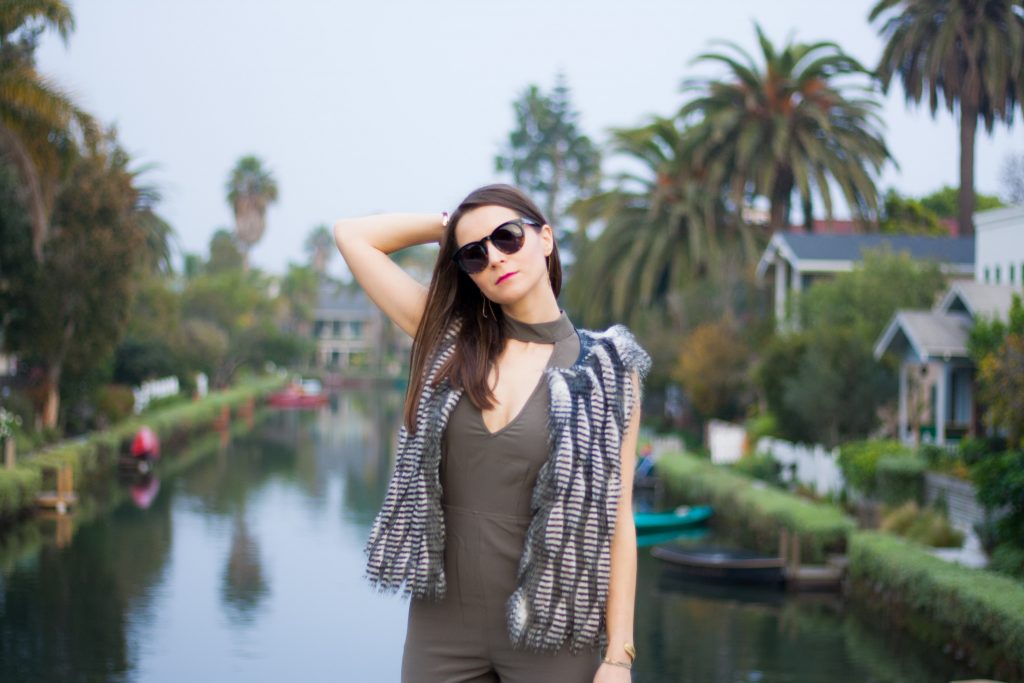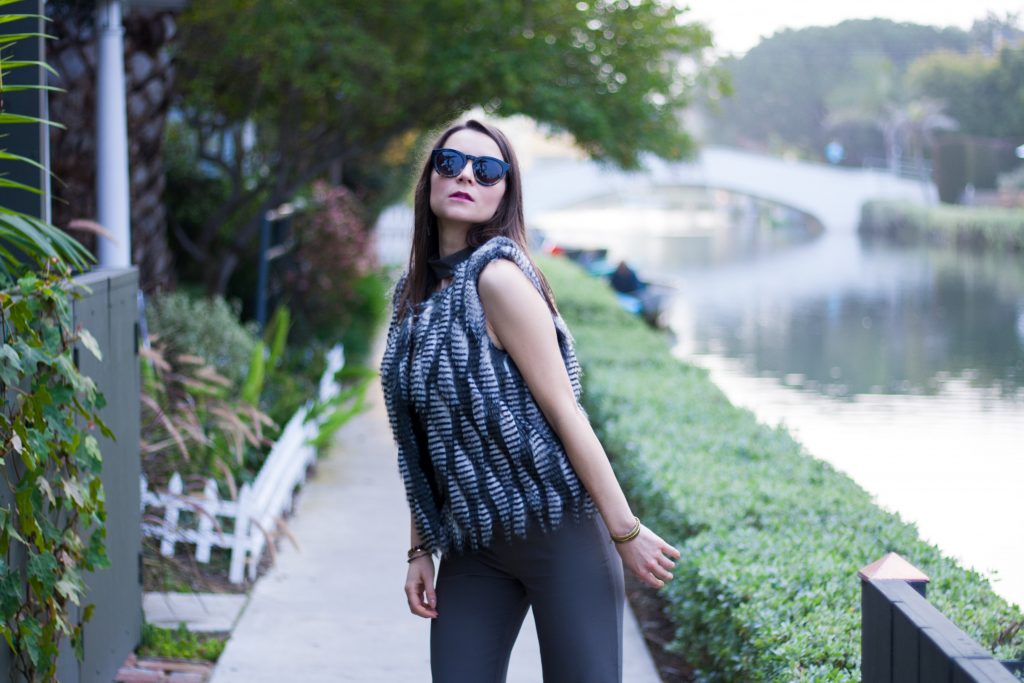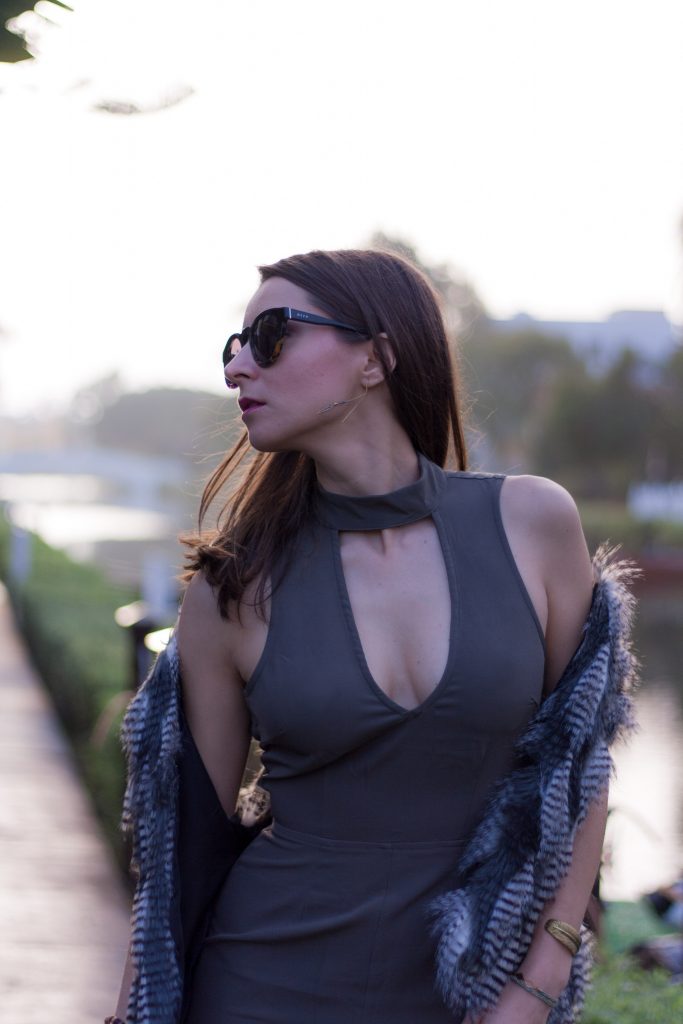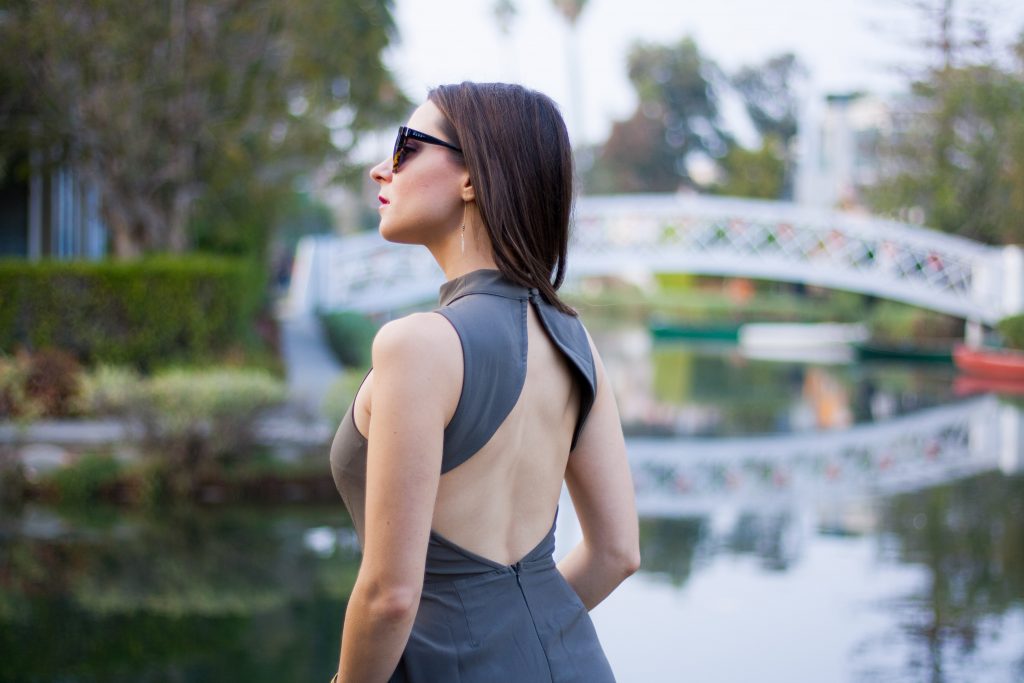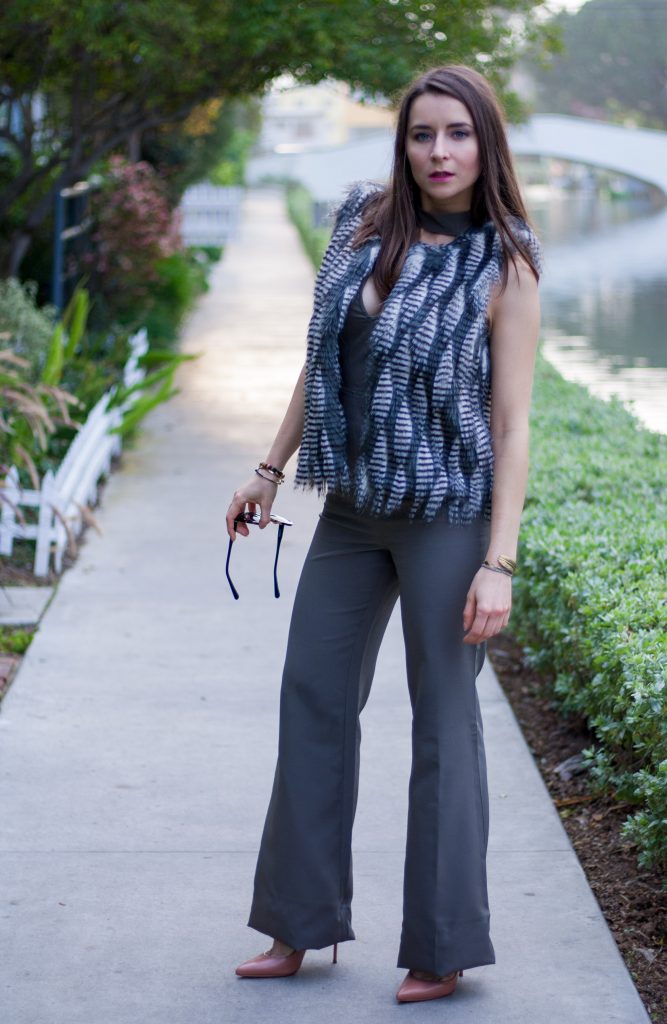 Items: Jumpsuit: Tobi / Eyewear: Diff Eyewear / Feather Brass Bracelet: Monserat De Lucca / Pumps: Schutz Shoes – Model SanCha / Lipstick: 100% Pure
Location: Venice Canals / Photograph: Nicolas Comil / Model and stylist: Julia Comil
---
Tobi
---
If you don't know Tobi, you can find more information here. Tobi is a Los Angeles based – online fashion label. They design and release new products on a daily basis and sell them exclusively on tobi.com. The design are original and the quality is similar to H&M and Zara. They have a comprehensive collection of boho dresses, but you can also find great sweaters, cardigans, rompers and jumpsuits. The site is currently on sale and you can get up to 50% off.
Sizing tip at Tobi : If you are between two sizes, take the smallest size.
---
Shop
---
Shop Tobi:
Shop the accessories


---
Pin
---