Bonjour, Welcome to Mode Rsvp, a premium style blog mixing French fashion with eclectic American vibes.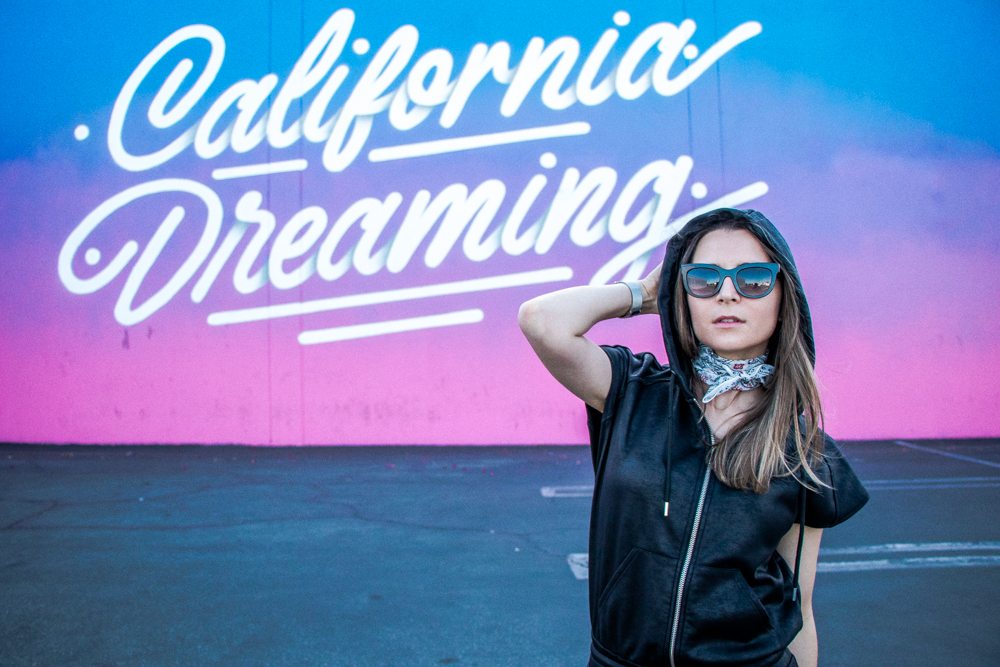 My Roots? From France to Los Angeles
My name is Julia Corot Miltgen a.k.a. Julia Comil. I was born and raised in France, with a strong curiosity to explore other cultures. I've lived in Belgium, Luxembourg, and Switzerland. I caught the travel bug pretty young, and during a road trip to California with Nicolas, my husband, we fell in love with Los Angeles. Soon enough and by a streak of luck, we were lucky green card holders (thank you Diversity Visa Lottery!). Without hesitation, we moved from Geneva to Los Angeles, and we were ready for our next adventure.
"I didn't know what I wanted to do, but I've always knew the kind of woman I wanted to be" – Diane Von Furstenberg.
Diane Von Furstenberg is a great source of inspiration for me, not only for her impeccable sense of style but also for her tremendous courage (she also left Europe behind to give it a shot at the American Dream) but also for her visionary business acumen.
My secret obsession? Fashion. J'adore la mode!
I am a visual learner. I have always been attracted to fashion, design, street art and photography. Beyond the pure aesthetics of it, I've found in Fashion a way to express myself and my creativity.
"Style is a way to say who you are without having to speak" – Rachel Zoe.
I love experimenting with different styles, from preppy, rock bobo and sport chic to glam looks. It is important to me that my outfit is reflecting my current mood and I will always try to be stylish but never overdressed (maybe it's the French in me?). My go-to-looks are black and white clothes (definitely the French in me), fitted cuts, graphic prints (polka dots, stripes, plaids, etc.) and heels. But I also love to try new trends and get out of my comfort zone.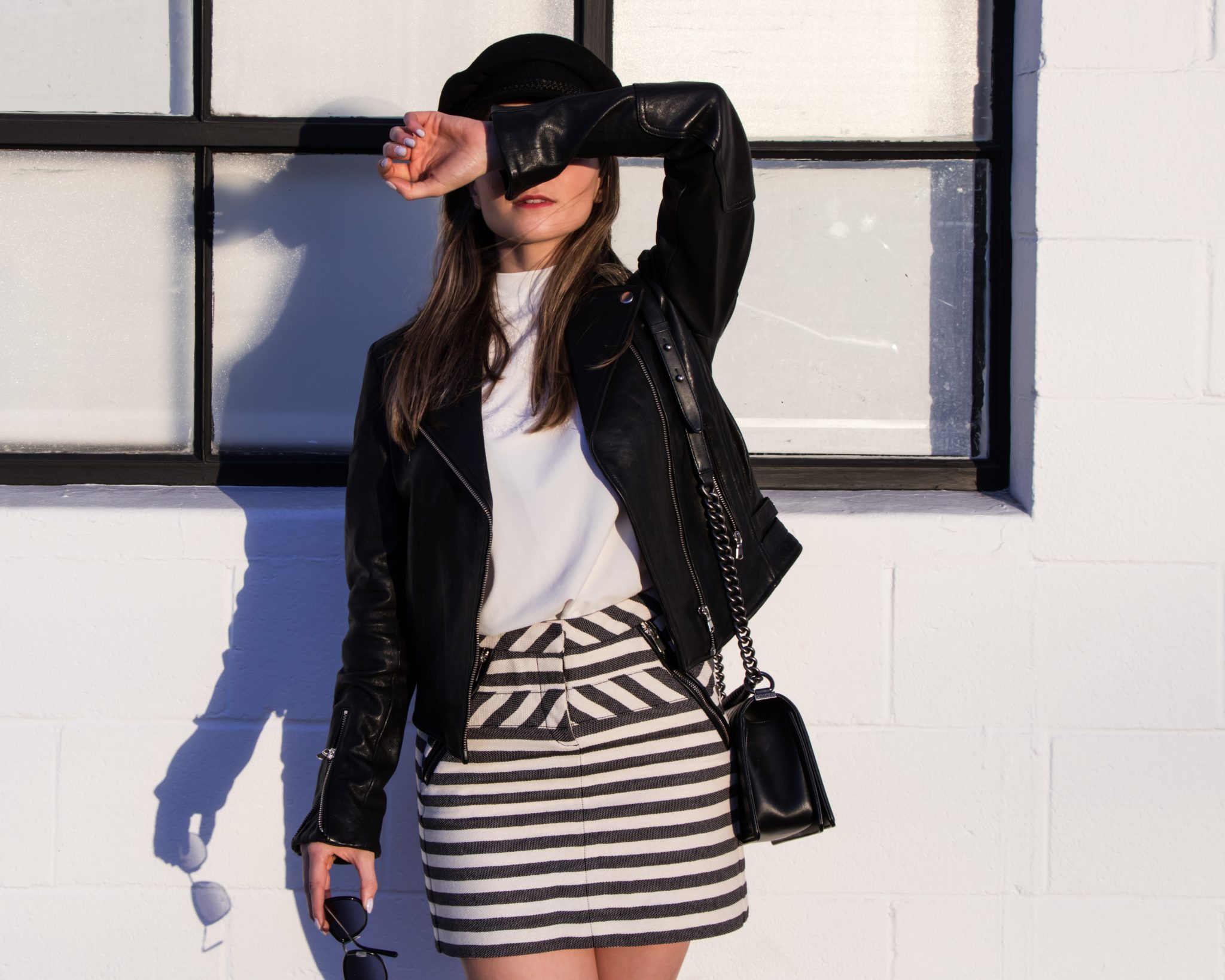 Why start a style blog now?
Fashion and lifestyle magazines have been part of my daily reads ever since I was a teen. But the older I get, the less excited I am about the content in Fashion and Beauty magazines as if everything there was to say about fashion has already been said. The same content is being rehashed and reused over and over again – but I knew there was more to be said and that we could go further.
Lucky for me, a lot of talented bloggers shared this vision, and regularly post about fashion and their personal styles. Some of the content on these blogs is truly amazing, making them perfect style curators. What makes them unique is that, unlike editorial magazines, bloggers can and will take risks, try new things, or be more spontaneous and reactive about sharing new trends. No wonder why I am obsessed with style blogs like Song of Style, Garance Doré, The Blonde Salad, The Zoe Report, Sincerely Jules, Who What Wear, etc.
Style Blogs have refreshed, re-started the conversation about fashion. And despite the fact that there are lots of fashion blogs out there, I believe there is still room for new personal bloggers to rise and express their style and sensitivity. As much as there will be new emerging talented designers, there will be emerging talented bloggers, to represent their time.
So what is Mode Rsvp about?
I started this style blog to share what inspired me, from a new trendy spot, event to a new outfit. I am always looking for new ideas and matching & mixing different styles. In my opinion, style is in the street – you will notice that I am just as excited to show my new outfits as discovering new street art murals. 
Another thing is that I am very focused on quality – something I won't compromise on. I value time, but I find it worth it to spend time (sometimes hours) to find the perfect pair of shoes, or jeans or even a dress because I know it will be the "je-ne-sais-quoi" that will make me feel unique. This is why I'm always trying to find what's/ who's next (the next label, designer, beauty product, trendy spot, etc.) while making sure it will be something that will last or be worth the experience.
But make no mistake, I won't let the "Fear of Missing Out" syndrome (which seems to plague my generation) get to me. I care about quality and tailored styles; therefore I will easily pass on "one size fits all" approach. I am loyal to labels I like (Ba&Sh Paris and Isabel Marant have been my trusted wardrobe companions for many years).
How to collaborate with Julia Comil French Fashion blogger?
Designers, Bloggers, Fashion enthusiasts – Our fashion community needs all of us! I am eager to find new designers and bloggers with a quality-driven mindset and a cool/ one-of-a-kind twist.
Feel free to share with me your great findings, exciting style blogs, disruptive products, trendy places, and unique designs!
Let's be inspired!
Julia Comil
Founder of Mode Rsvp