Fall outfit is one of my most inspiring style topic and Fall has just arrived in Los Angeles. Although I can not complain to live in the sunshine state, I am happy to finally wear my favorite trench coat and showcasing my brand new cross body bag from Armadio.
Singing in the rain with an olive trench coat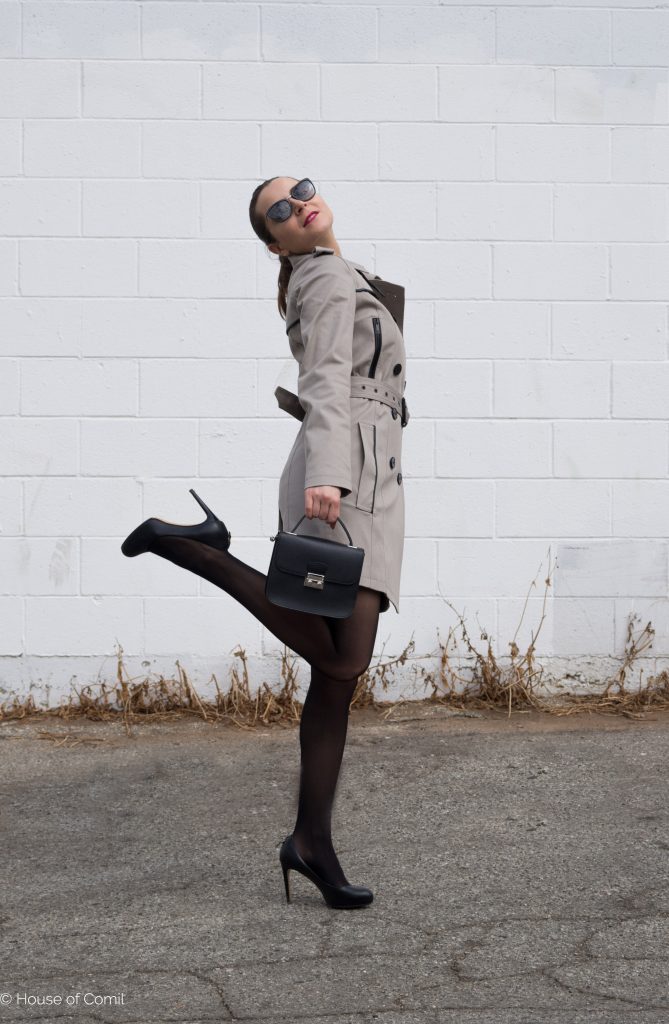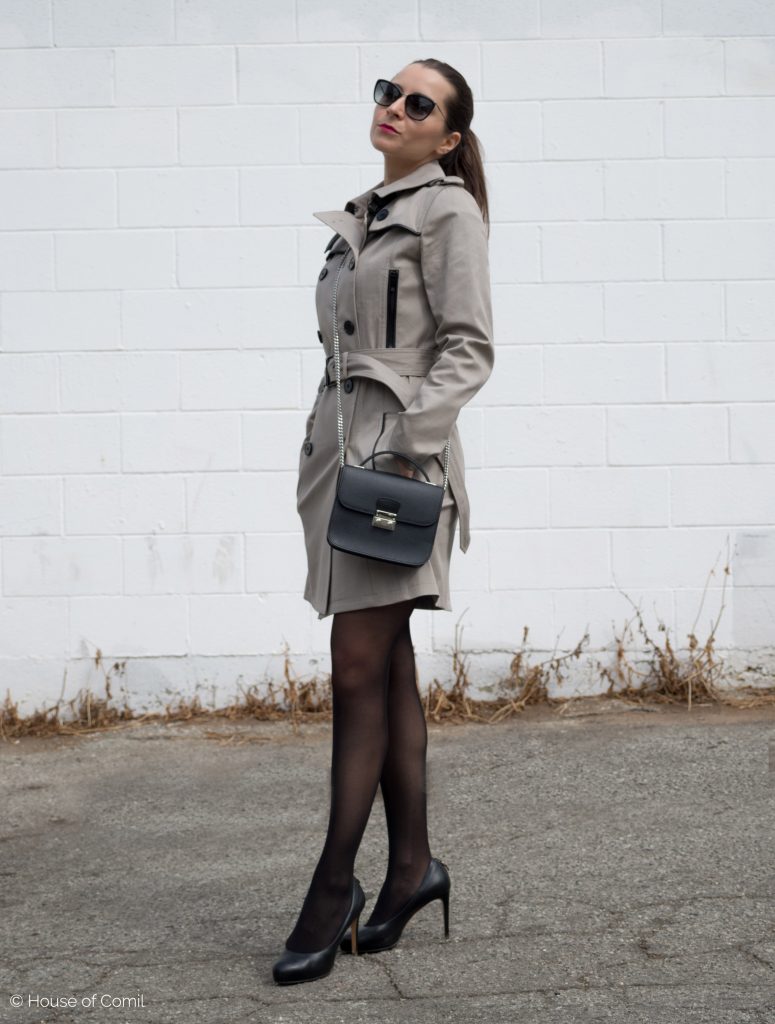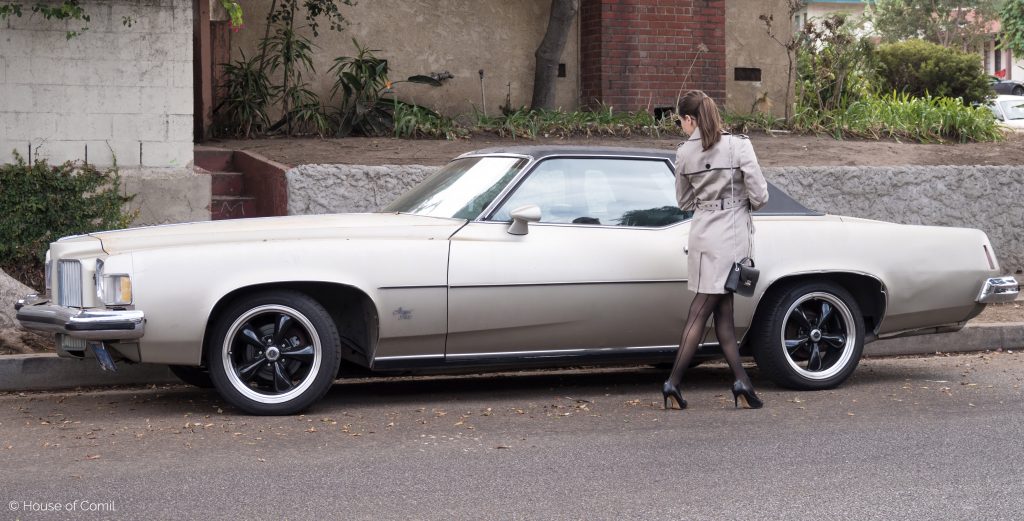 I love this trench coat from The Kooples because its neutral olive color is very modern, not basic and matches perfectly with black and white shades. The perfect fall outfit. If you do not know The Kooples, this is a Parisian label. No need to present it to a French, this is the most popular unisex brand in France. The label is well-known for its chic-rock style, perfect tailoring and attention to details. I am obsessed with the leather inserts in this trench. In the US, the brand has its own stores and is also available at Nordstrom or online.
Fierce with a neo-classic cross body bag
For this look, I am featuring the Mia, a neo-classic cross body bag from Armadio. I am very happy to introduce you to Armadio, an amazing handbag label, who clearly embodies the spirit of House Of Comil.
Armadio is a unique label, which produces affordable luxury leather handbags. The brand is disrupting the luxury segment by selling handmade bags without the retail mark-up. Thus, you can own a high-end bag manufactured by the finest Italian artisans for less. The brand is only available online.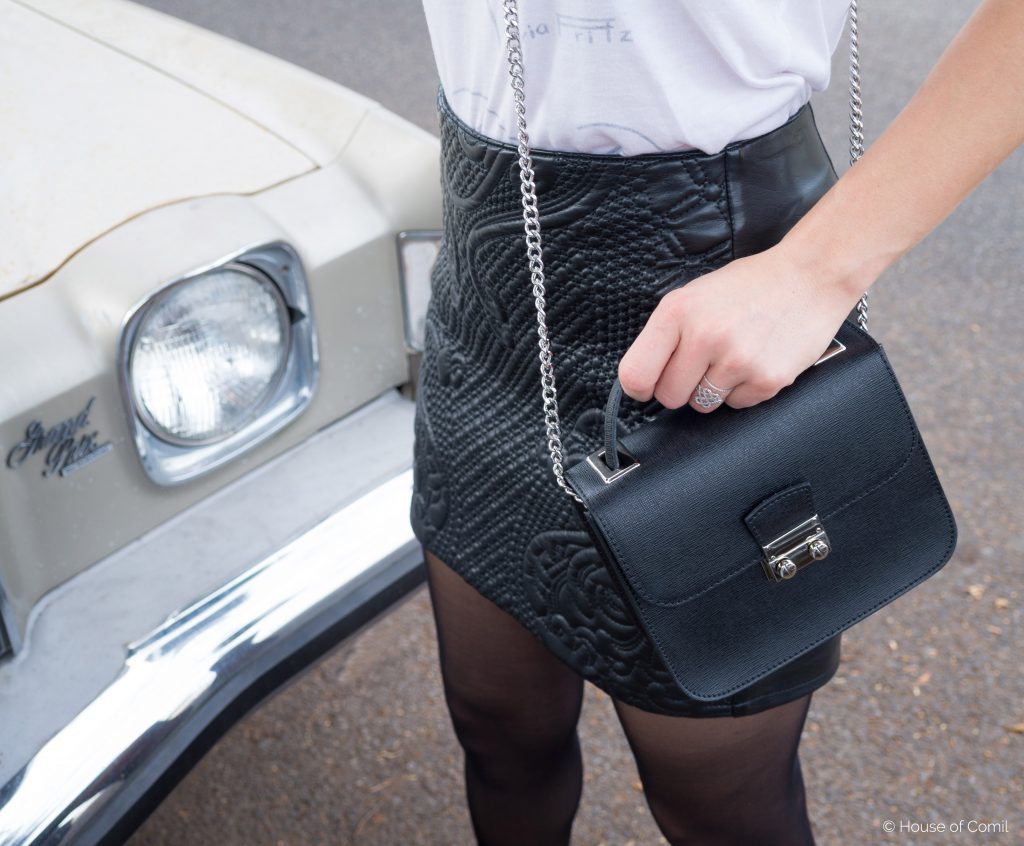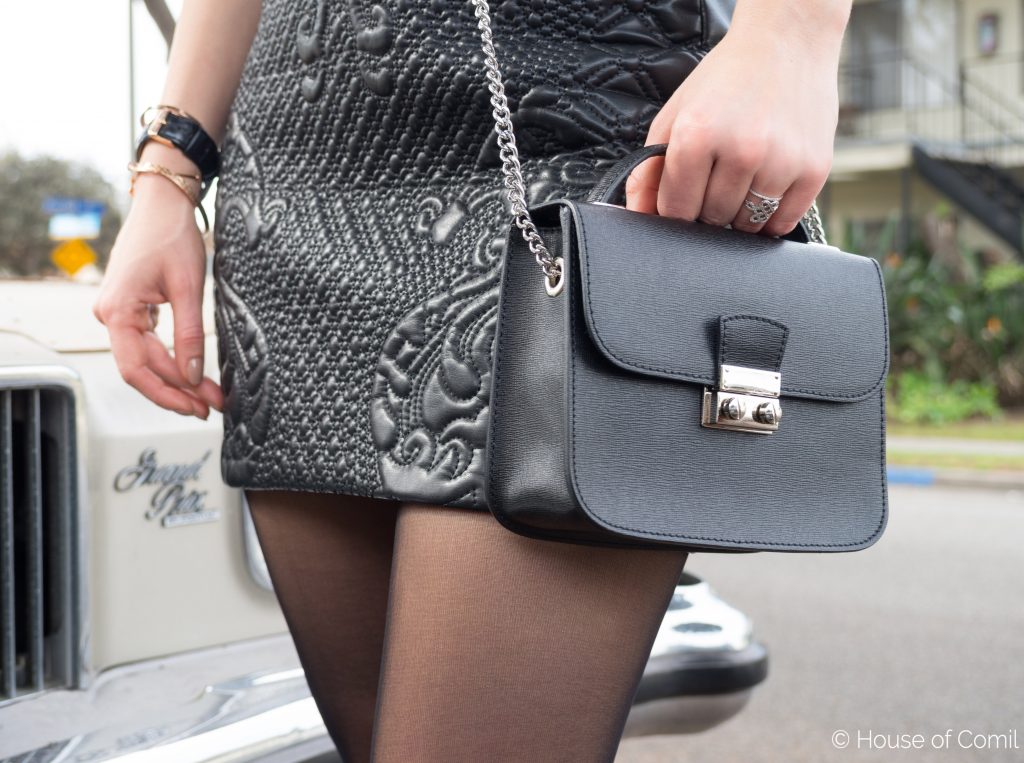 Armadio has an amazing collection of bags, with different styles. I am obsessed with this Maia cross body but also with the Fulda bag. A representative of Armadio told me they will release new exclusive colors for this model very soon! So exciting!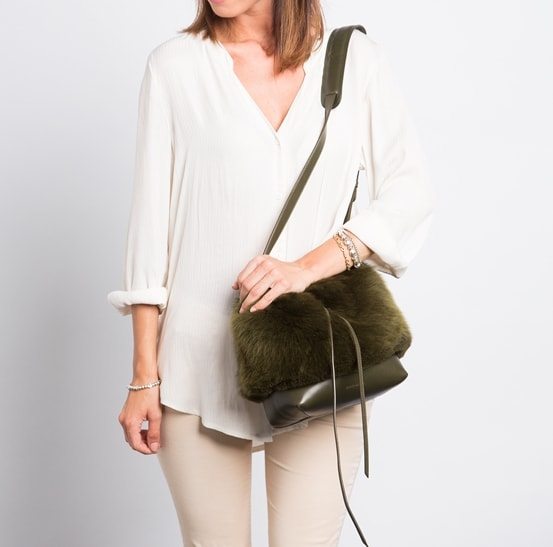 Courtesy of Armadio
Uncovered
For this fall look, I am wearing the Hanes Hosiery tights, which are very comfortable and can last. I am also displaying a t-shirt for Silvia Fritz who is an emerging designer from Germany. I recently saw her runway show in Los Angeles. My favorite pieces from her collection are her jackets, I can't wait to see her spring lookbook.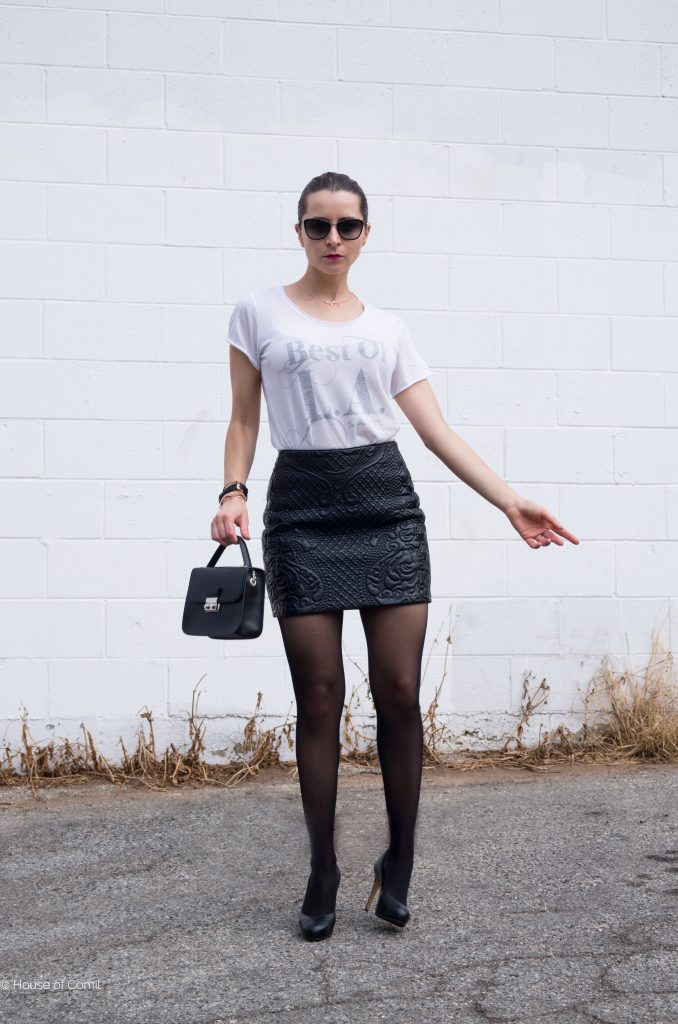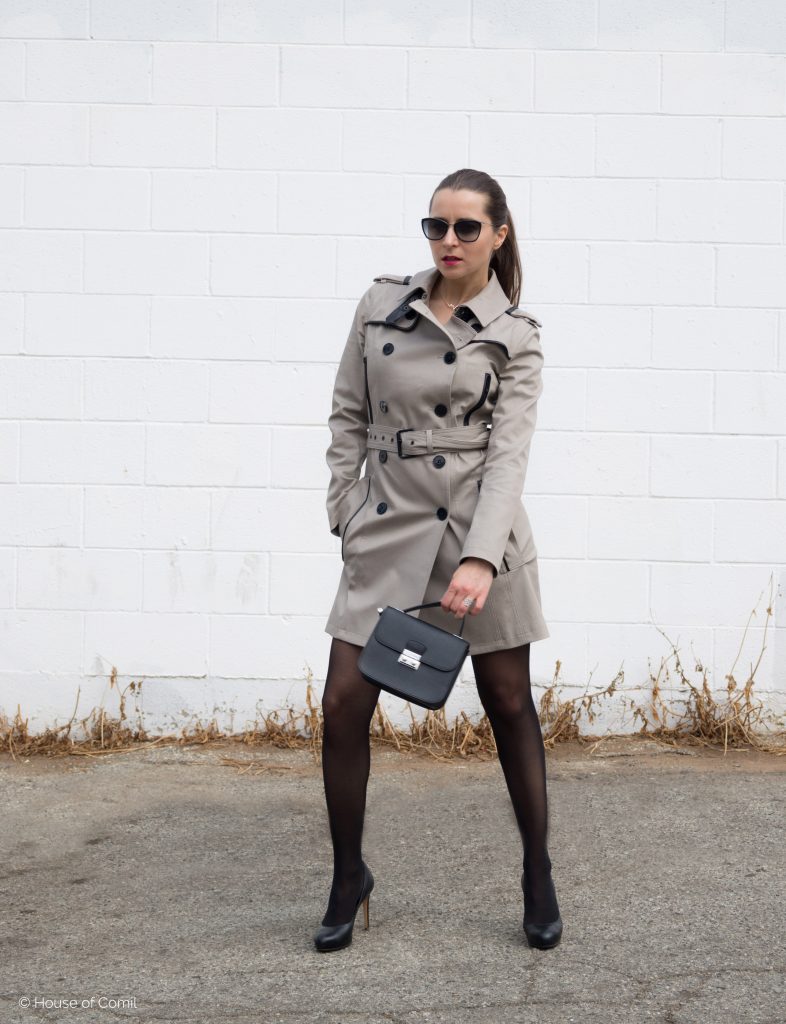 ---
Items credits: Trench: The Kooples / Bag: Armadio / Skirt: H&M / Tights: Hanes Hosiery / Tee-shirt: Silvia Fritz / Heels: Salvatore Ferragamo, see similar from M. Gemi below / Necklace: Sparklepop edition from the Pop Sugar Must-Have box / Watch: Daniel Wellington / Eyewear: Garrett Leight / Lipstick: 100 Percent Pure Matte Lipstick in Currant.
Location: Los Angeles / Photograph: Nicolas Comil / Stylist and Model: Julia Comil
Shop the inspiration