I eventually found the Lavilin Deodorant Cream as my go-to aluminium free deodorant.
In my quest of natural efficient beauty products, I have tried different deodorants, and believe me it is so difficult to find an effective deodorant with no aluminium, no paraben and no alcohol.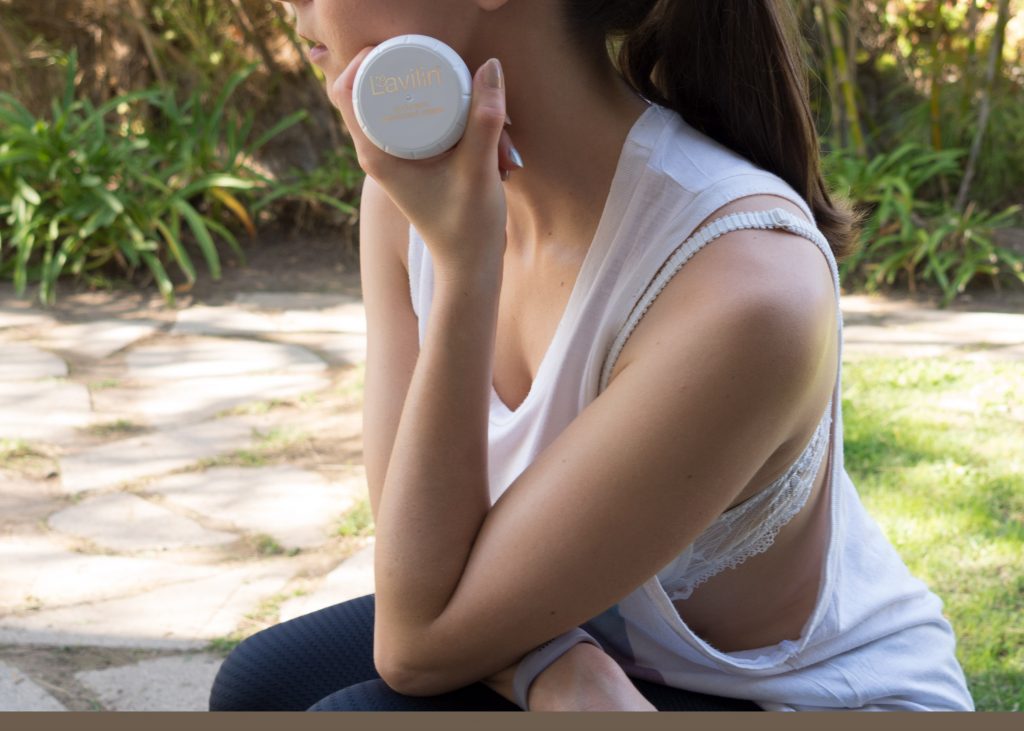 Going to barre classes, wearing a deodorant is not an option. I tried and searched different products and eventually found the Lavilin deodorant. I do this special blogpost in collaboration with Lavilin, to explain how this natural deodorant is working.
Lavilin's Underarm Deodorant Cream was originally formulated to combat body oder for soldiers. Its formula effectively neutralizes perspiration odor in the underarm area by eliminating it for up to 7 days with just one application.
Unlike most deodorant products, which contain aluminum to clog pores to eliminate sweating, Lavilin's Underarm Deodorant Cream does not contain any harsh chemicals (like paraben) or aluminum. It uses plant extracts and oils to destroy the bacteria causing these odors without interfering with the body's natural ability to remove toxins and sweat. So basically, you will still sweat but there will be no odor. This deodorant has been proven effective by extensive tests conducted at a leading international research center.
In addition, Lavilin does not contain alcohol. I tried different natural deodorants, but because they were formulated with alcohol, they were too irritating for my sensitive skin.
Regarding the statement "one application lasts up to 7 days": I am sure you will ask: How does it work? What if  I take a shower?
To be effective, you will need to apply the deodorant for about three days in a row for it to start working. Sometimes it works faster, but for others, it can take up to three days, but after that you only need to apply once a week. And the good news is that you can take a bath, a shower, swim or practice any  physical activities, it does not interfere with Lavilin's effectiveness. Magic right?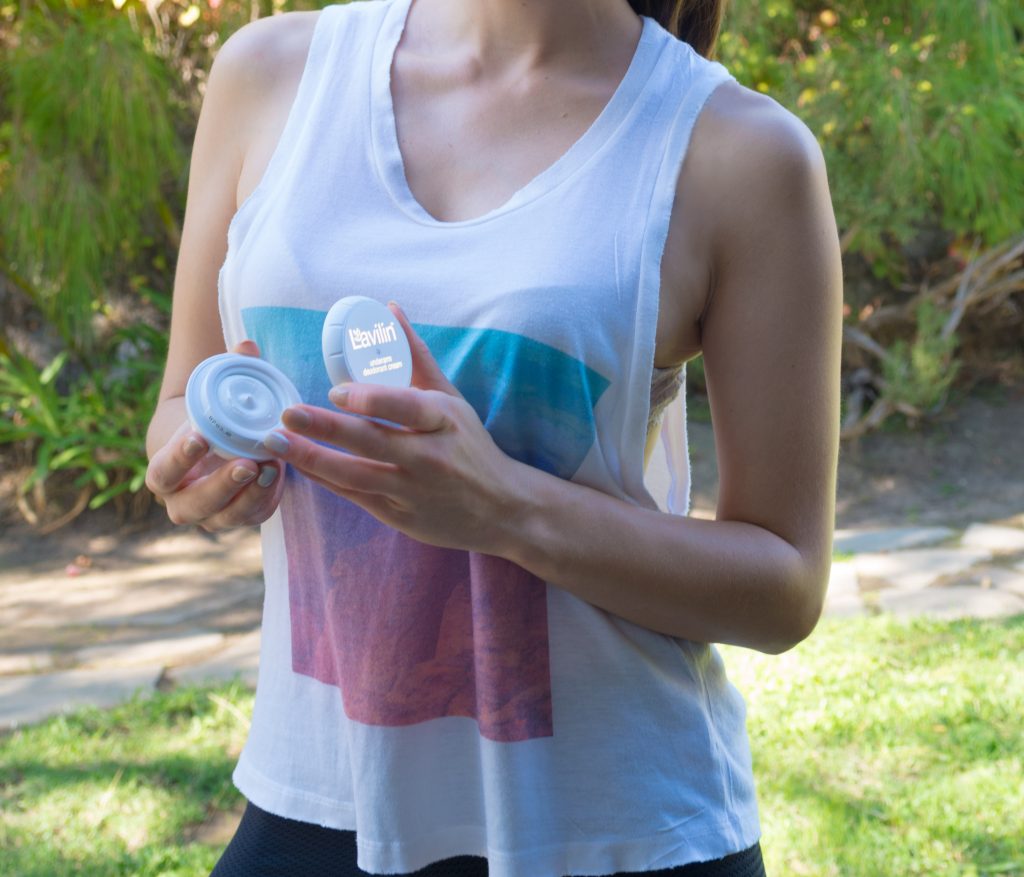 To sum up, this product is very efficient at stopping odor and works like a charm on athletes and sport enthusiasts. However, if you really want to remove sweat it will not be your best options.
I really want to use natural cosmetic products as much as possible. But I know sometimes or for specific situations, you need an anti-perspirant (sweat proof deodorant). Usually for exceptionally stressful occasions (eg: The job interview) I want to be sure I will not sweat, and I will use a deodorant swipe. If you have used another deodorant than Lavilin, then you need to start again the initiating process (apply the Lavilin's cream for 3 consecutive days and then once a week).
Hope this review helps. Let me know how you feel by using aluminium free deodorants.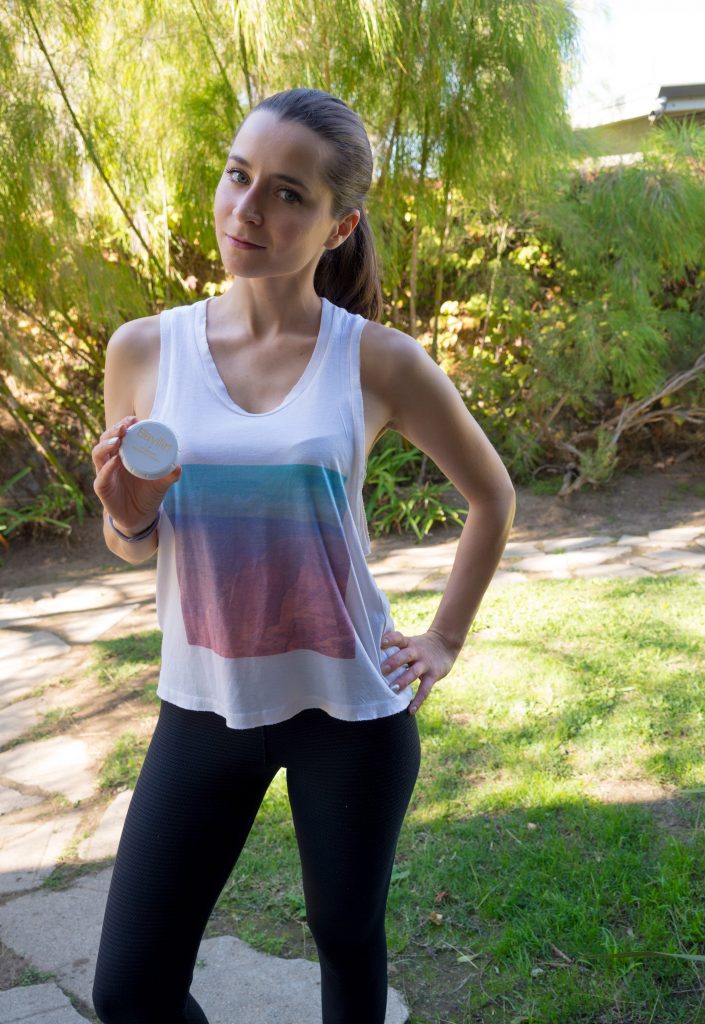 Items: Bracelet: Flex 2 Fitbit / Pants from Planet Blue: similar options below / Top from Planet Blue – similar options below.
This post is by Lavilin upon request of House Of Comil. The opinions expressed are honest and my own! Thank you for supporting the brands that make House Of Comil possible!