Maje Pre Fall Collection Preview and Shopping Event at Maje Beverly Drive on July 17, 2018.
Maje by French Fashion Bloggers
I am obsessed with Maje for many years! The cut is perfect for petite and the pieces: feminine, bold but yet effortless chic have always been my obsession. I have kept in my wardrobe a lot of Maje items and I am wearing them seasons over the seasons. I am such a fan of the brand.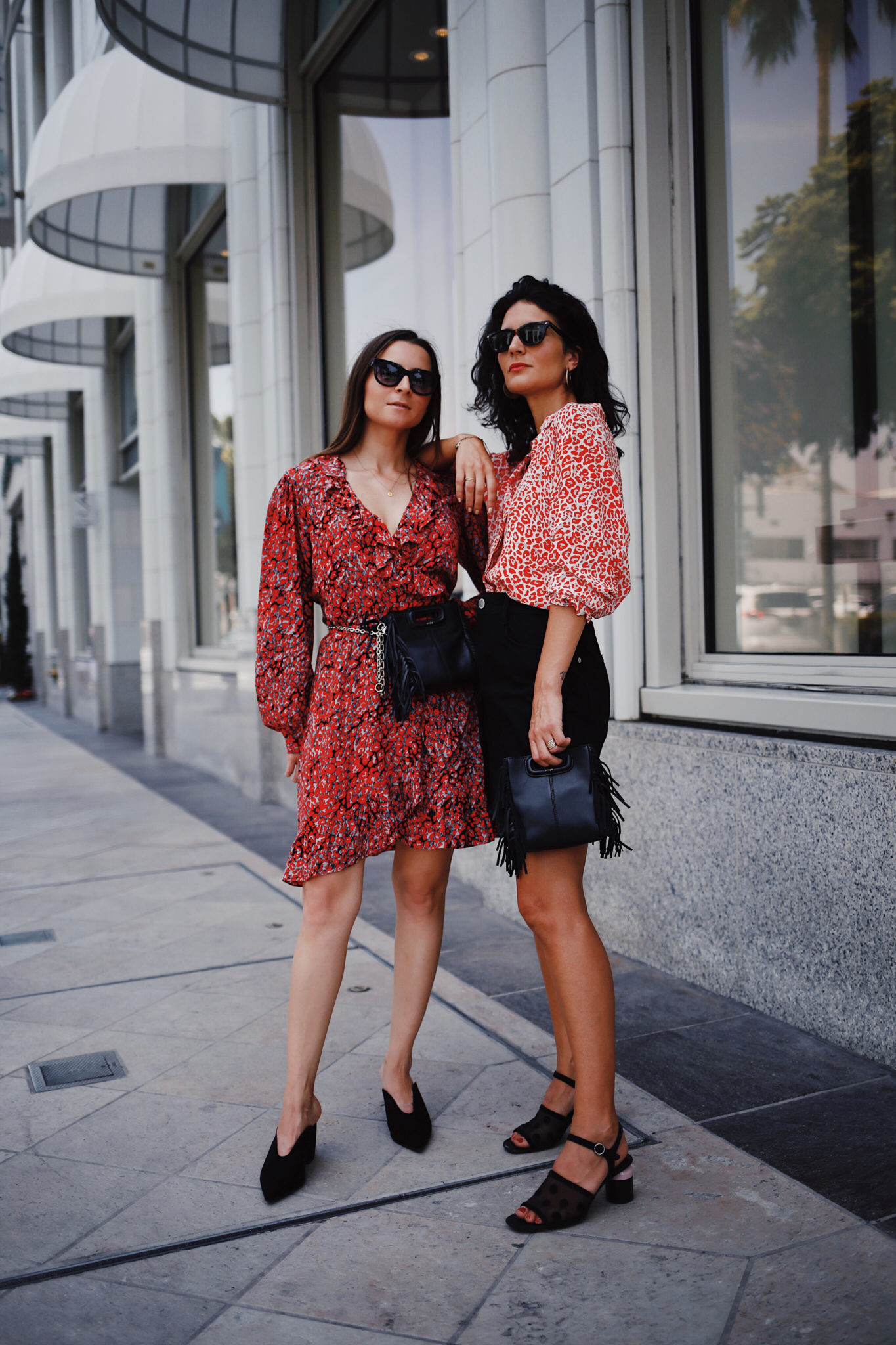 So I am super proud to organize this shopping party at the Maje Beverly Drive this Tuesday, July 17, 2018 from 6 pm to 8 pm.
You can direct message (DM) me on Instagram at @Juliacomil or email me at julia@modersvp.com if you want to come to the event.
I will host this Maje shopping party with Laura Albouy, my French blogger friend also based in LA.
I will be super happy to see you there, mingle, giving style advice and discover the newest collection. Plus, the current collection is still on sale with major discounts!
Also, among the attendants, there will be one lucky winner for a Maje Mini M Bag. This bag is a must-have and comes in different colors. You can wear it as a belt bag or cross body bag or handbag. It is very versatile! See below how we wear it with Laura!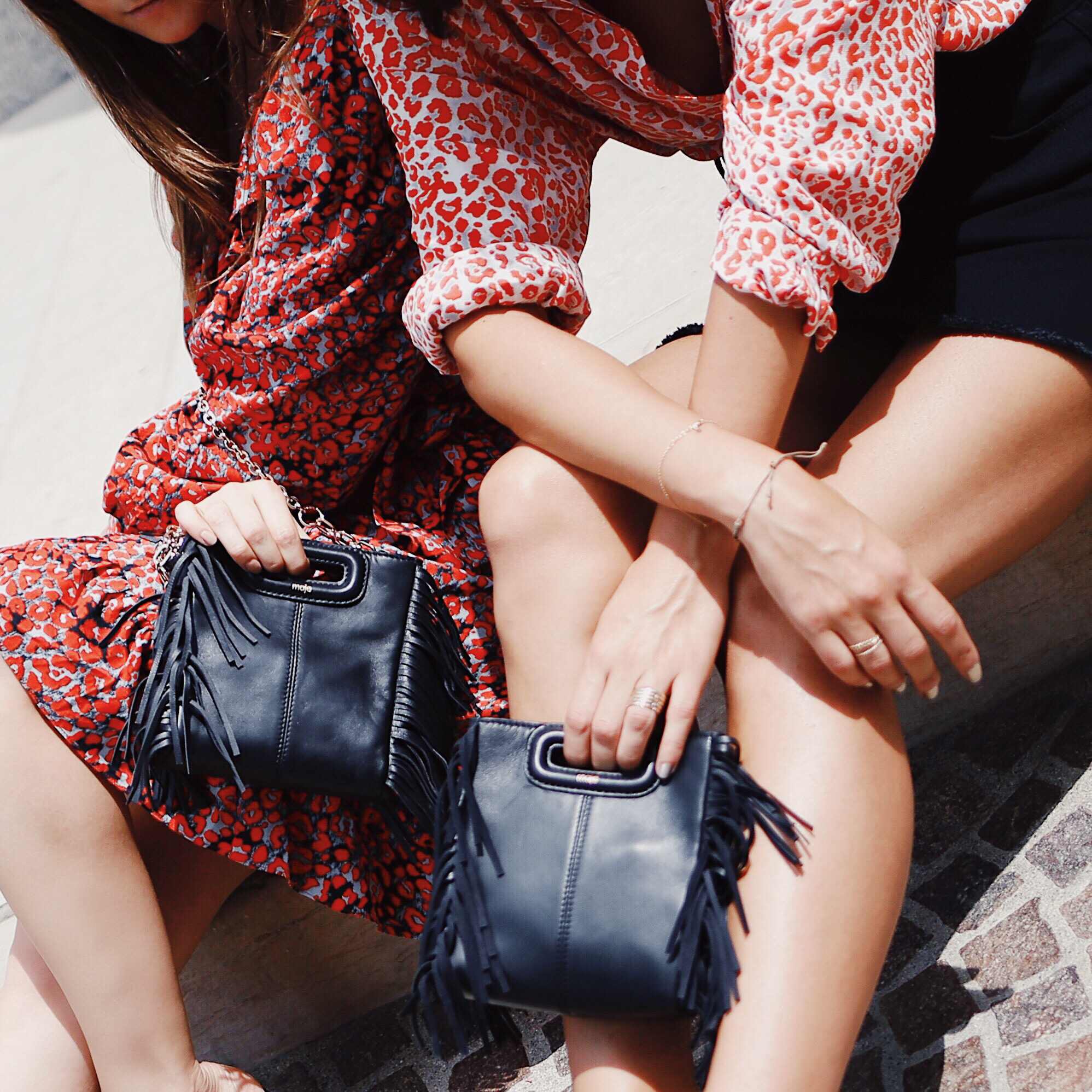 The leopard print dress for fall 2018
On these pictures, Laura and I are both wearing the latest pre-fall collection. I choose a wrap leopard print dress. The dress is very feminine and the print will be one of the biggest trends this fall (see my Fall-Winter fashion week summary blog post).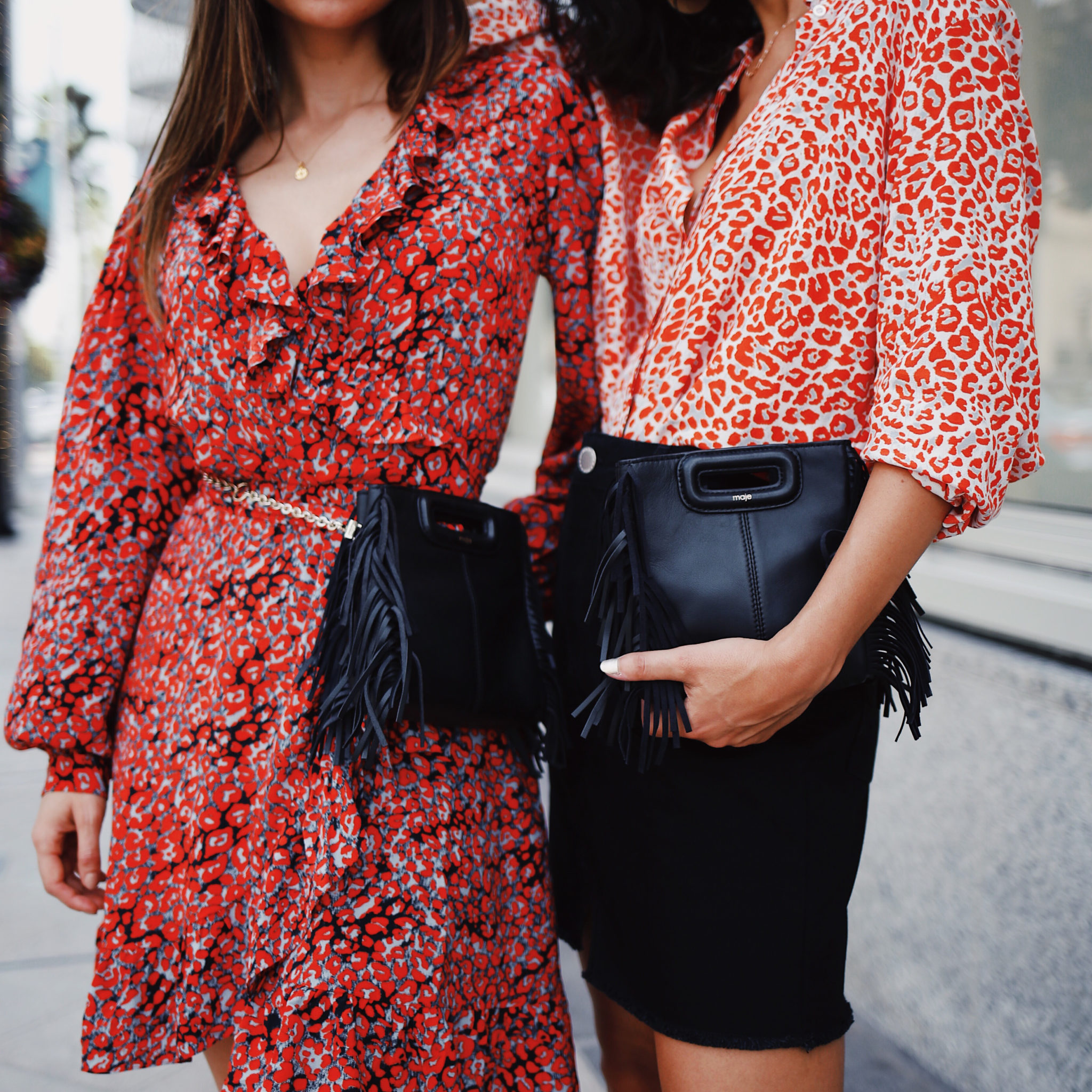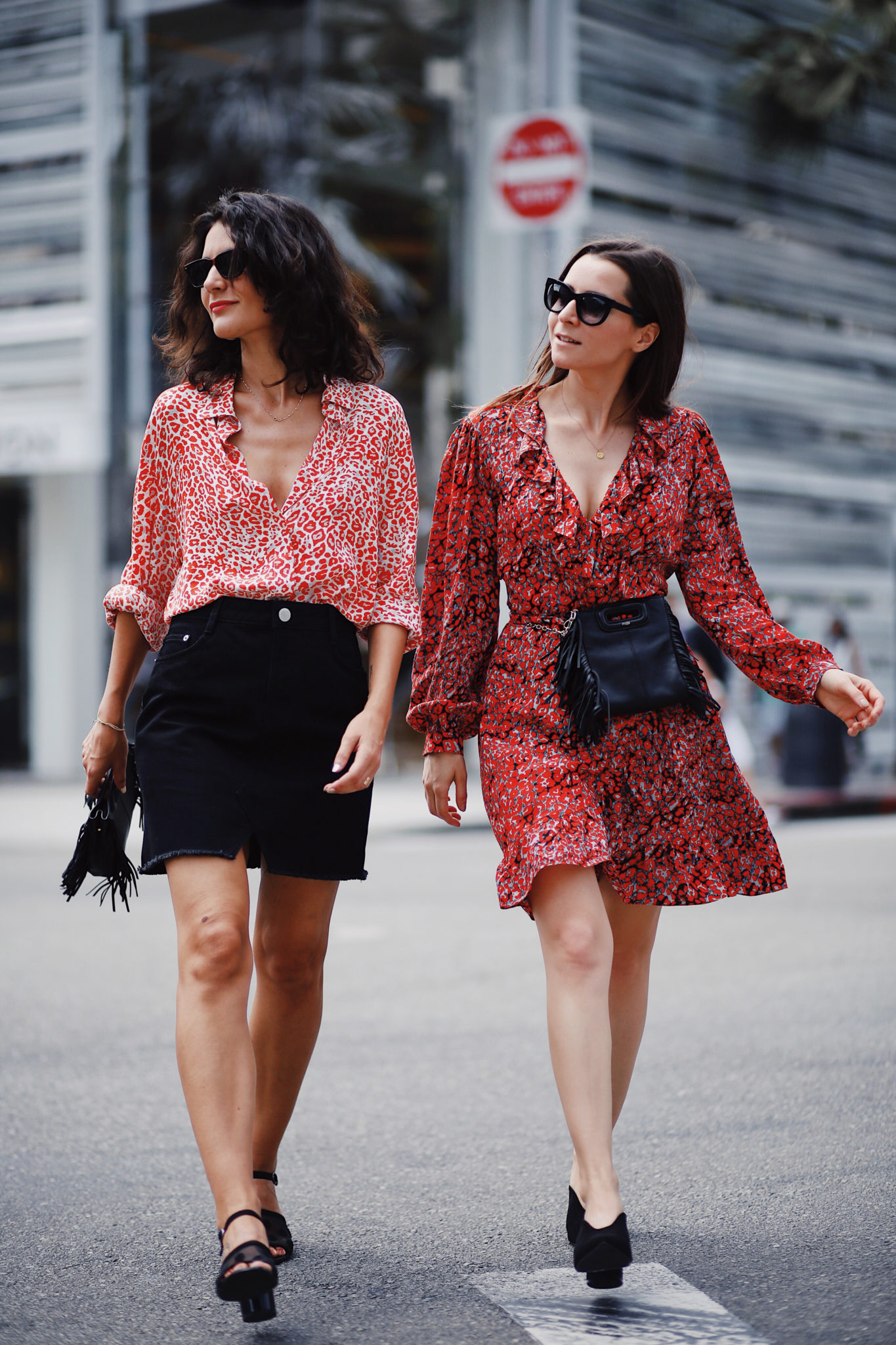 I can't wait to see you at the event!!!
Maje Beverly Hills Invitation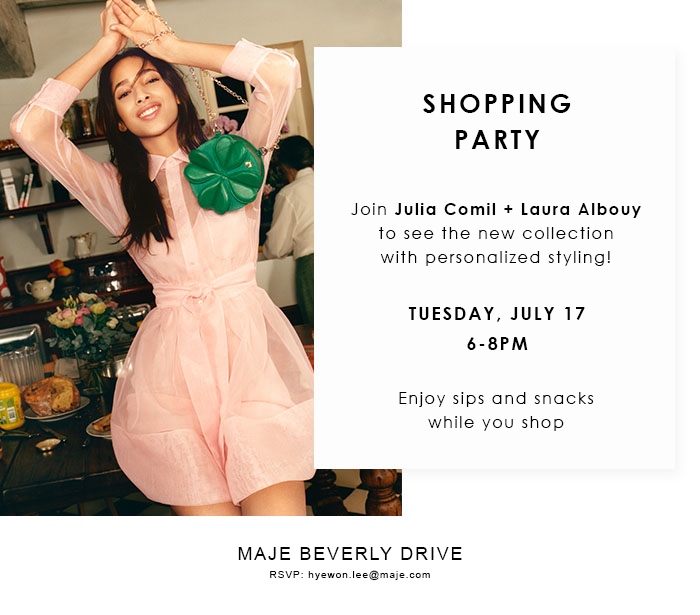 Address: 350 N Beverly Dr, Beverly Hills, CA 90210
Shop our Maje Pre Fall Look

Stylists: French Fashion Bloggers Julia Comil and Laura Albouy
Pictures by Melanie Maroon