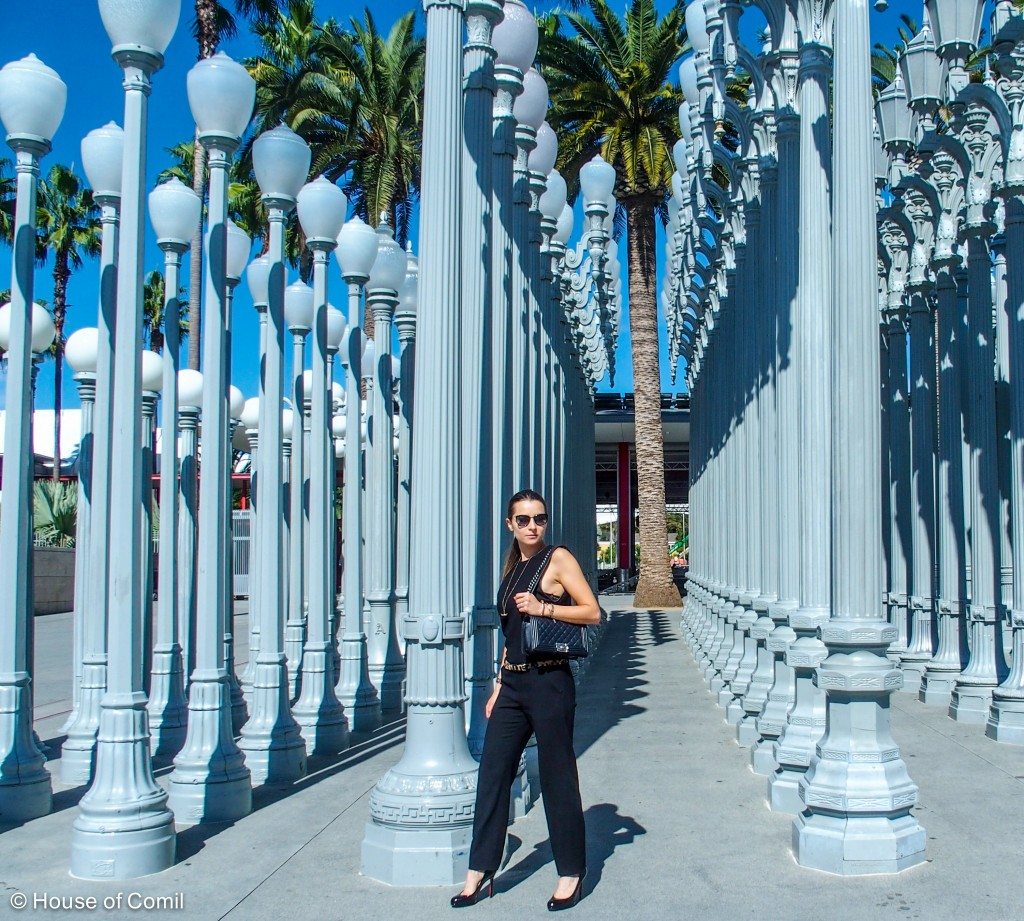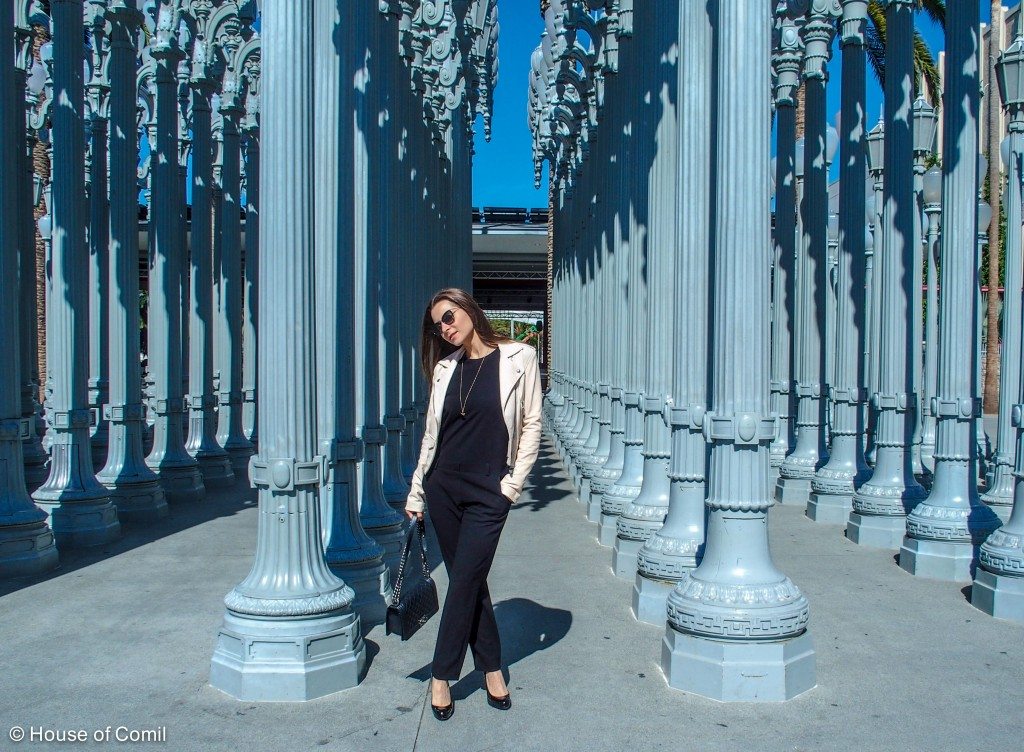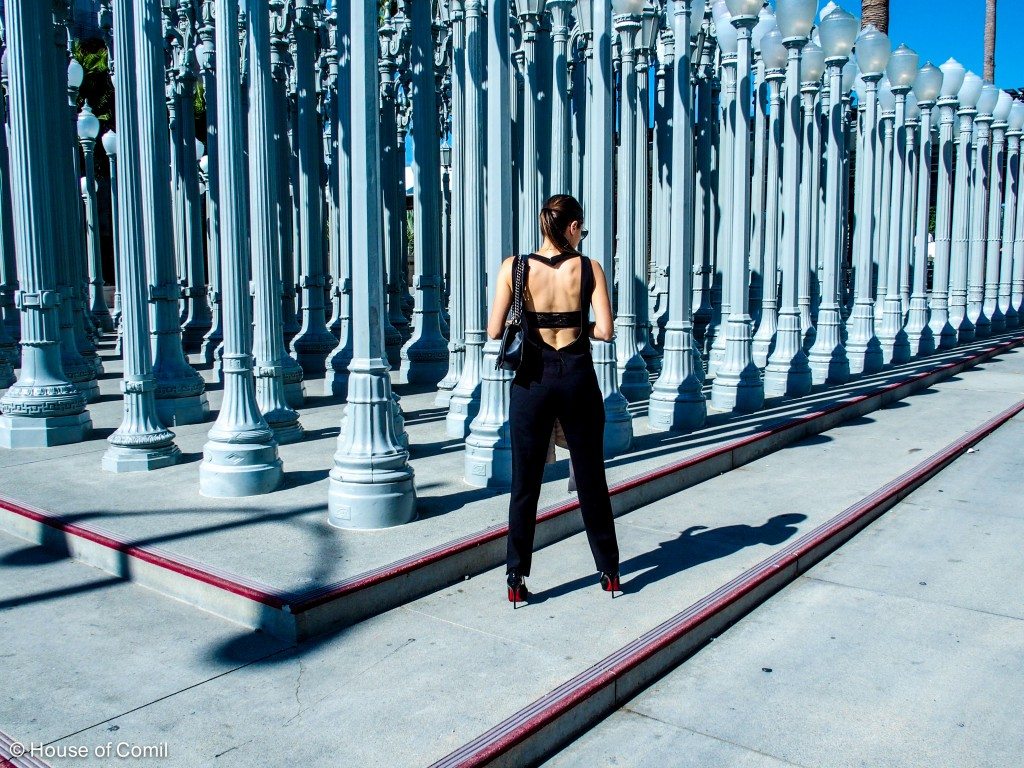 A jumpsuit seems a difficult piece to wear for a petite woman, but actually it flatters the look.
To enhance the jumpsuit piece, I keep a simple outfit: a small belt or a short jacket both with a different color from the jumpsuit.
I love this nude leather jacket from Iro. Nude and black are great together; it's chic, simple and less graphic than black and white.
This jumpsuit has an open-back, it's a perfect night outfit. But it is also easy to wear it on the day with a simple lace bandeau. It's more practical and cooler, although I wonder if the fashion police will agree.
---
On pourrait penser que la combinaison n'est pas la pièce idéale pour les filles petites, mais bien au contraire elle donne l'impression d'une silhouette élancée.
Afin de mettre en valeur la combinaison, je la porte avec une pièce simple d'une couleur différente: une ceinture ou une veste courte.
J'adore cette veste en cuir beige de Iro. Beige et noir fonctionnent bien ensemble: cela reste chic; simple et moins graphique que le noir et blanc.
La combinaison est ouverte sur le dos: ce qui en fait une pièce idéale pour le soir. Mais pas que… j'adore aussi porter cette pièce en journée avec un bandeau en dentelle noir. C'est plus pratique et plus abordable bien que cela peut contrarier la fashion police.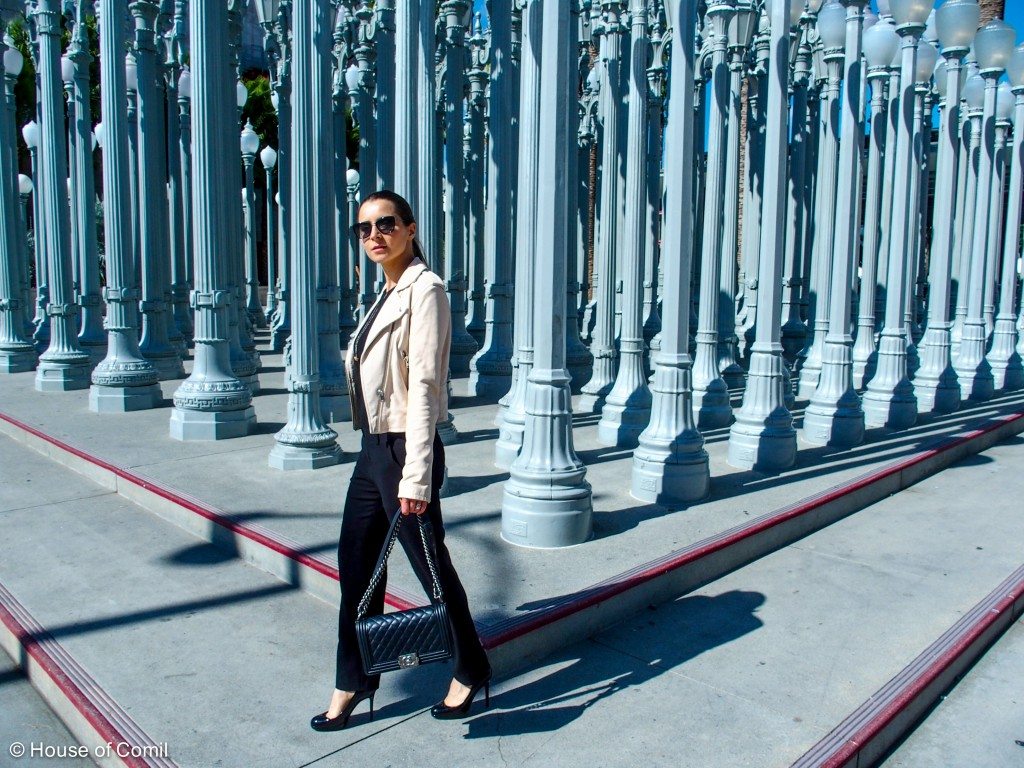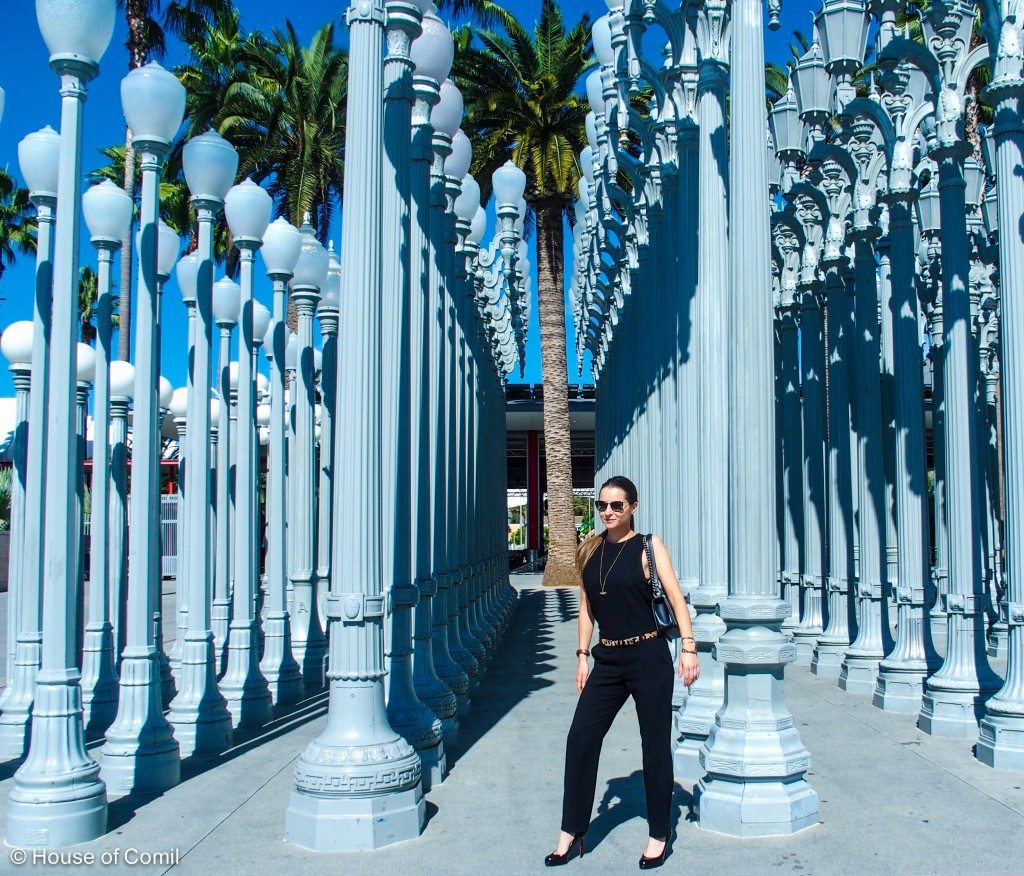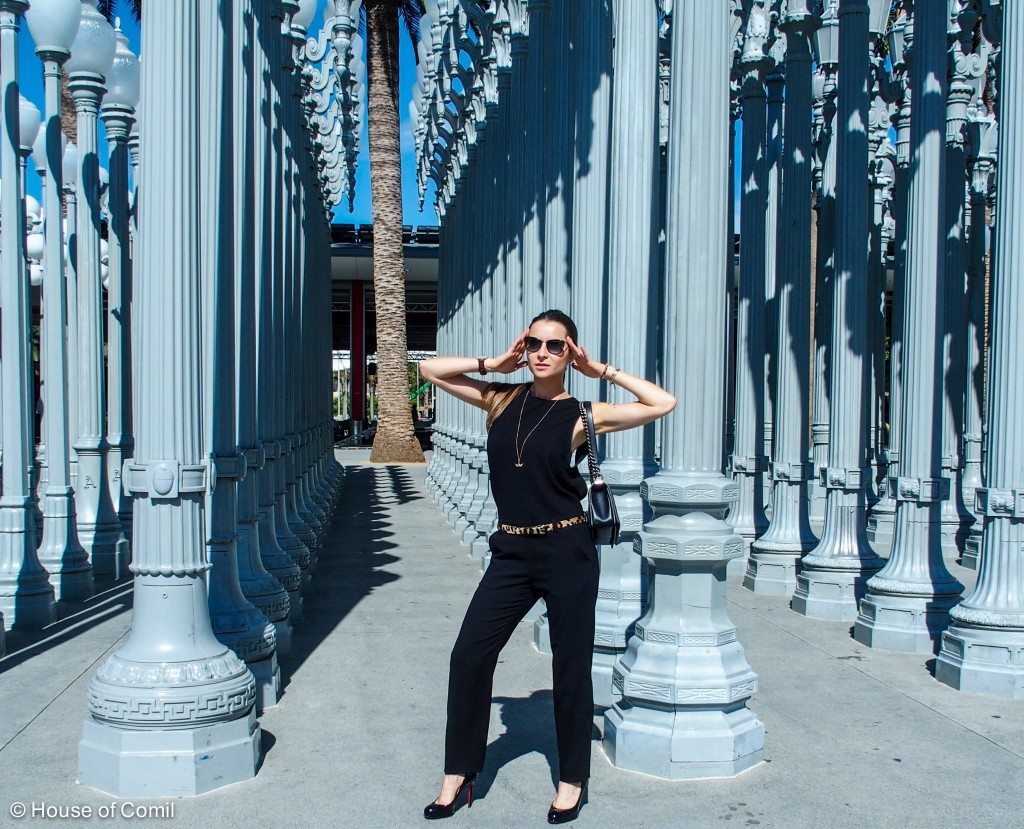 Credits: Stylist and model: Julia Comil / Photograph: Nicolas Comil
Items: Jumpsuit: Iro / Jacket: Iro / Belt: Maje / Bag: Chanel / Watch: Daniel Wellington / Necklace: Origami Jewellery / Shoes: Christian Louboutin / Eyewear: Garrett Leight
Location: LACMA – Los Angeles