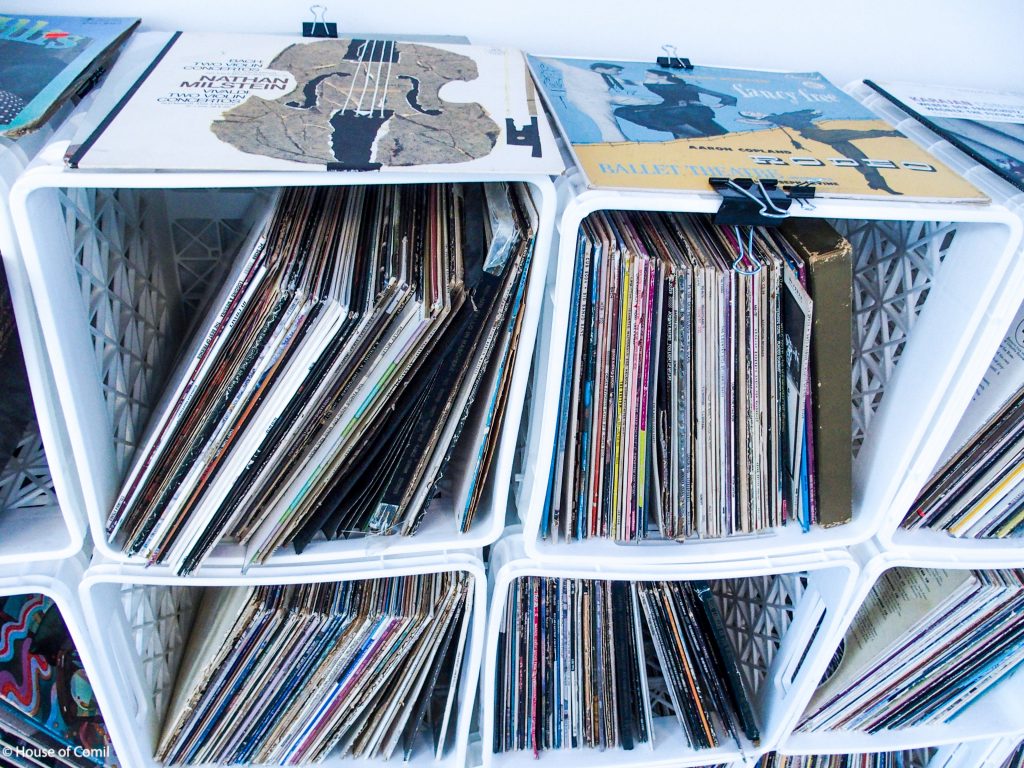 In an era of digitalization, the music support becomes obsolete and vinyl  records an object from the past. Still, it is difficult to get rid of these old-fashioned but beloved artifacts most of us grew up with. I still remember when my mother was playing a Rolling Stones or Bob Marley record at home. Holding a record in your hand, playing it, learning how to flip side (I still have to master that one…) is always a moment of emotion. Vinyl records created a ritual to listen to music – much more gratifying than just downloading your favorite song on your smart phone.
A Vinyl reborn as skyline artwork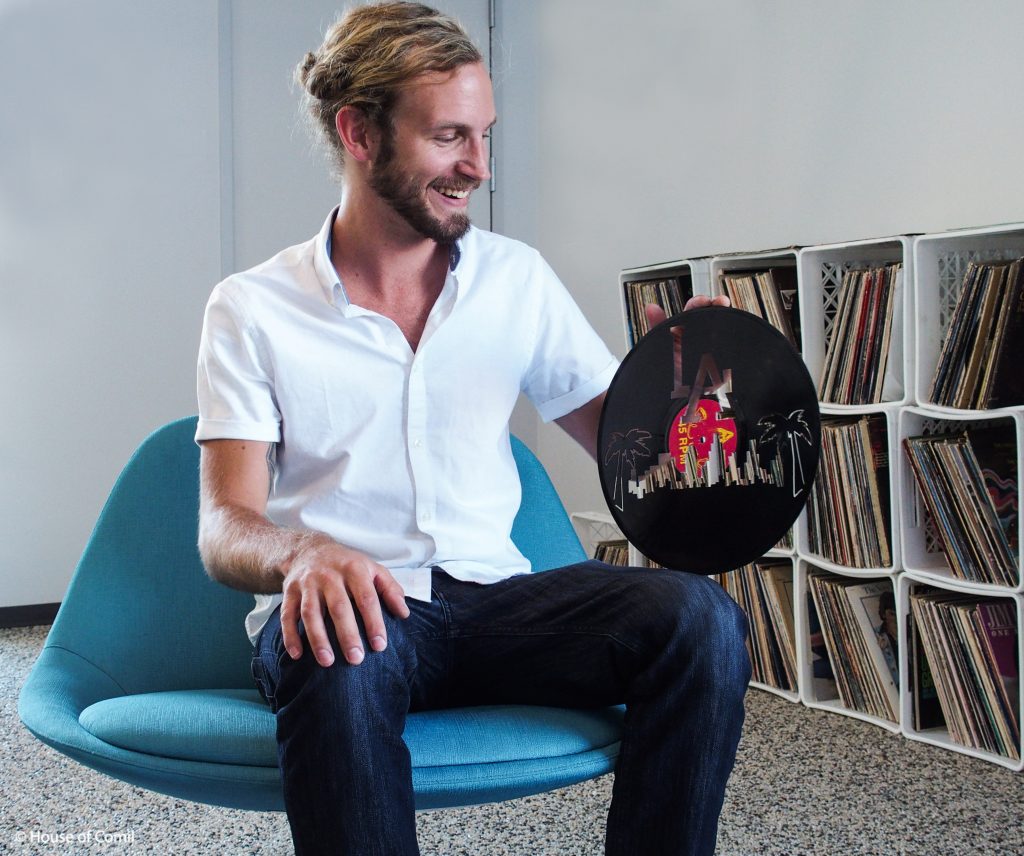 Shawn McClure, the artist behind Skylinyl, is not one to throw away this precious heritage. His concept was born from his emotional attachment to the physical medium, and also environmental concerns (did you know that vinyl records emit a toxic gas called dioxin when destroyed through flames??). As a musician himself, and inspired by the story behind this support, McClure got the idea to turn his first vinyl into art during a vacation in Sydney, Australia. He decided to cut it out into Sydney's skyline – this is how he created his first Skylinyl: a vinyl reborn as skyline artwork.
Skylinyl exhibited in Venice Beach
I was invited to see part of the Skylinyl collection exhibited at the Google office in Venice Beach. As I expected, the Google office was filled with stunning visuals, and its unique setting provides a very motivating workspace.
Among the artwork collections, the Skylinyl pieces were fascinating: the black vinyl material is the perfect support to represent the structure, shapes and skylines of vibrant cities like New York, Syndey, London, Paris or Seattle.
It is the ideal combination between pop-art and music. These artworks will resonate with everyone – no matter the generation – they are like your teddy bear: they are physical artifacts, charged with collective memories from other times.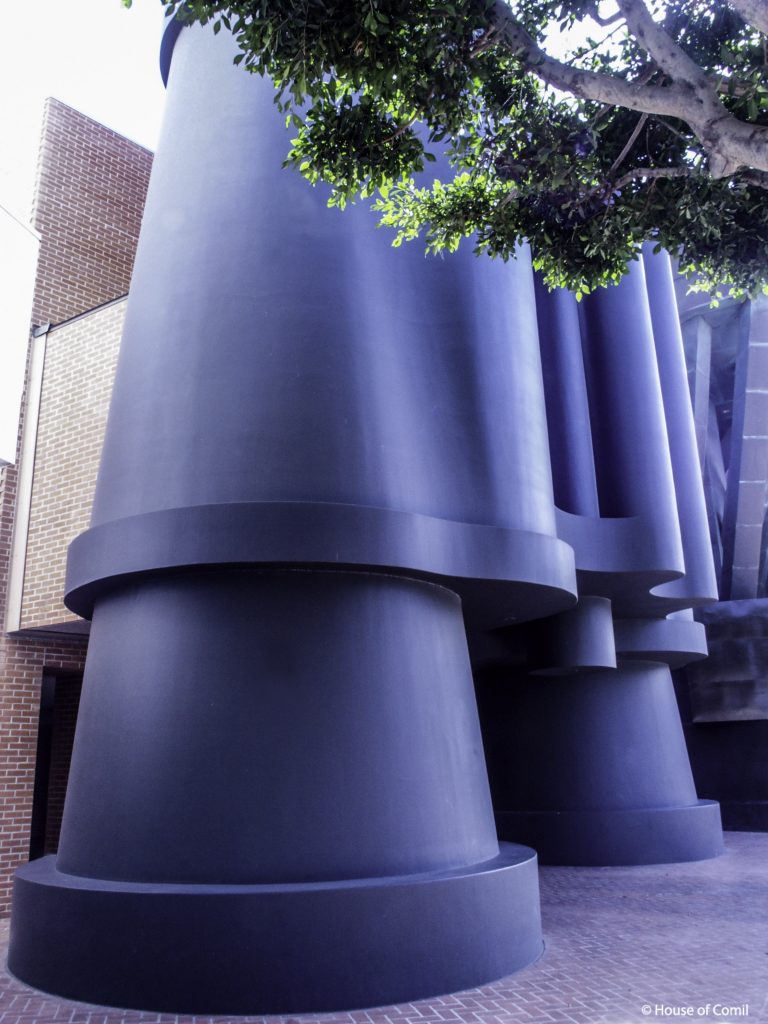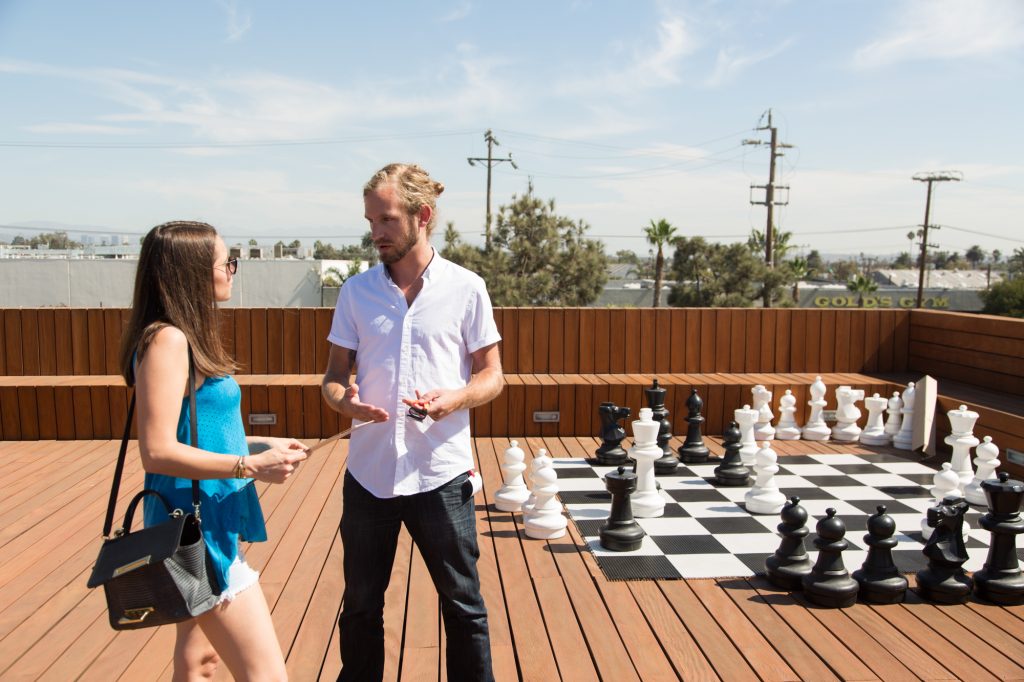 Courtesy of Skylinyl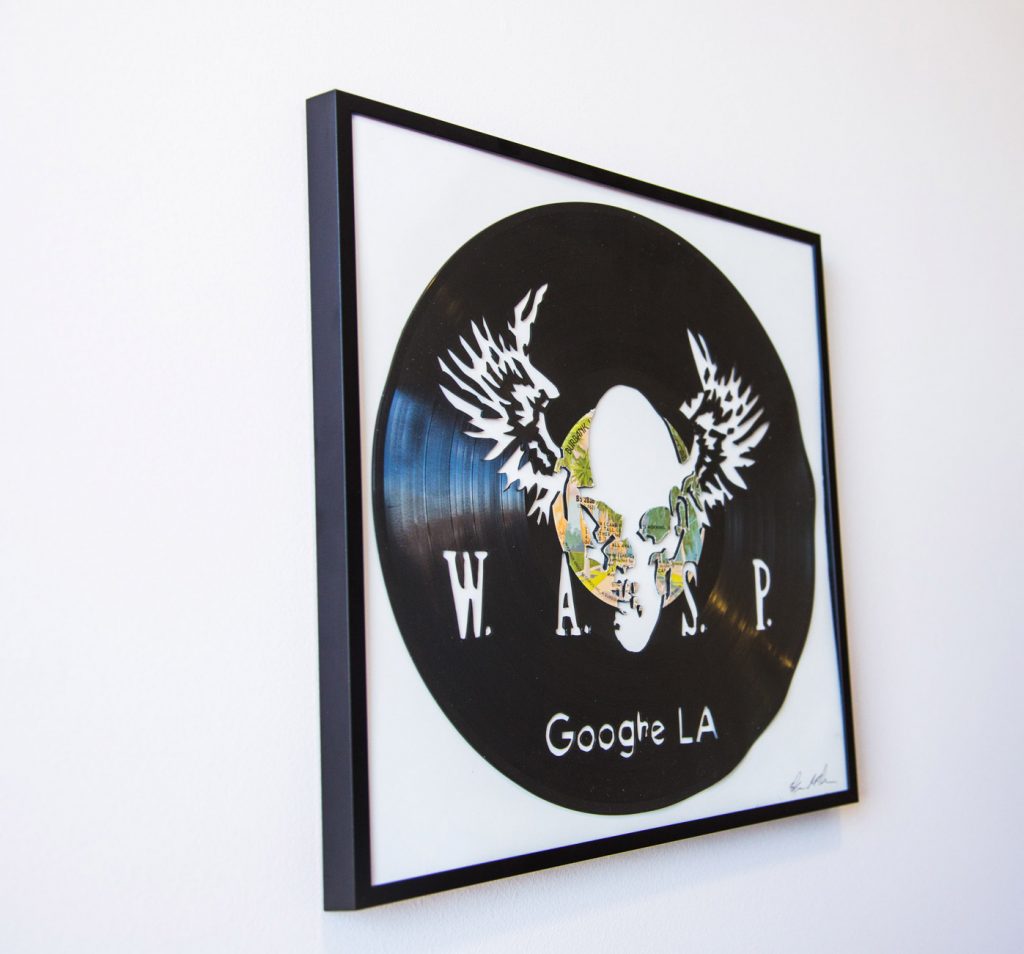 Courtesy of Skylinyl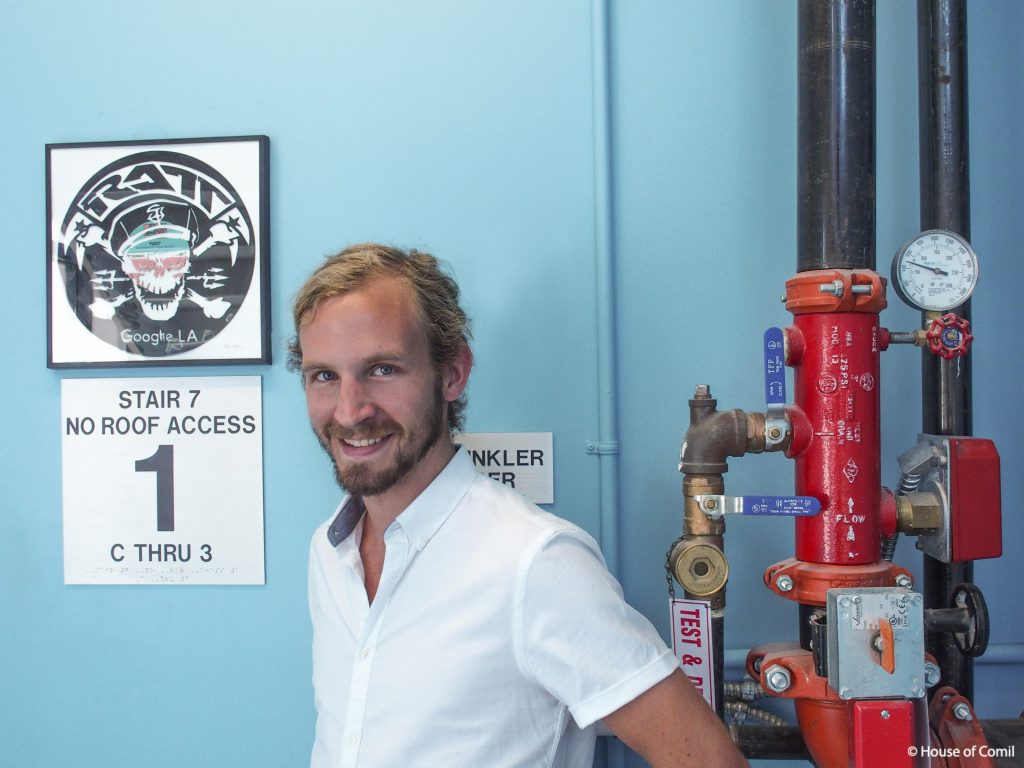 A killer Kickstarter project
If you want to get your hands on a prized Skylinyl (they are pretty affordable) or to find more information on the project, go to his Kickstarted campaign. Skylinyl needs to invest in a cutting machine to produce in larger quantities (they are currently still cut by hand) so we can get more of his disruptive art into our homes. The team also hopes to diversify its catalog and create custom-made orders. Skylinyl also wants to raise awareness about the music & art communities and is committed to support them by giving back a portion of their proceeds.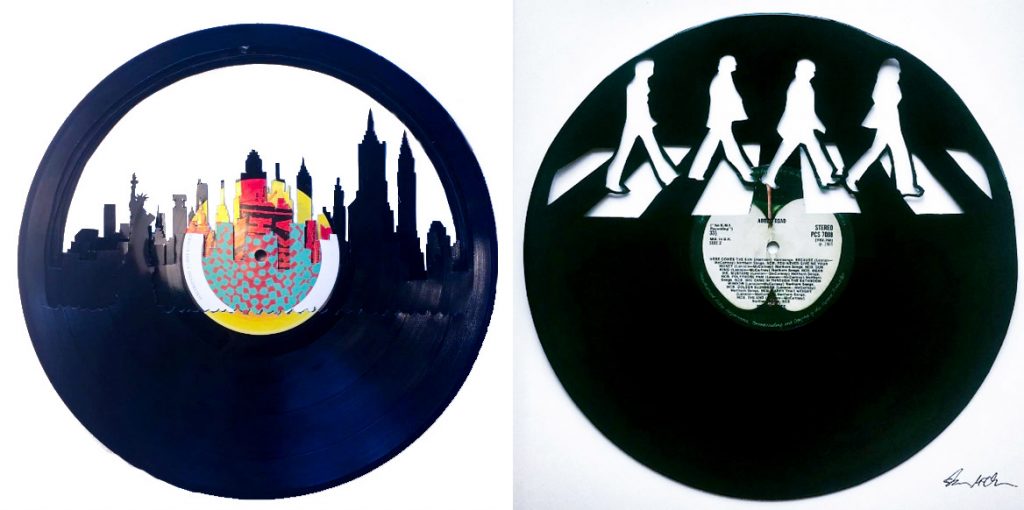 Courtesy of Skylinyl
Los Angeles Skylinyl
The team offered me the Los Angeles Skylinyl, and I love it! I think it really embodies LA and its pop culture. I am confident we will soon see Shawn's incredible artworks in edgy concept stores such as Colette or Opening Ceremony.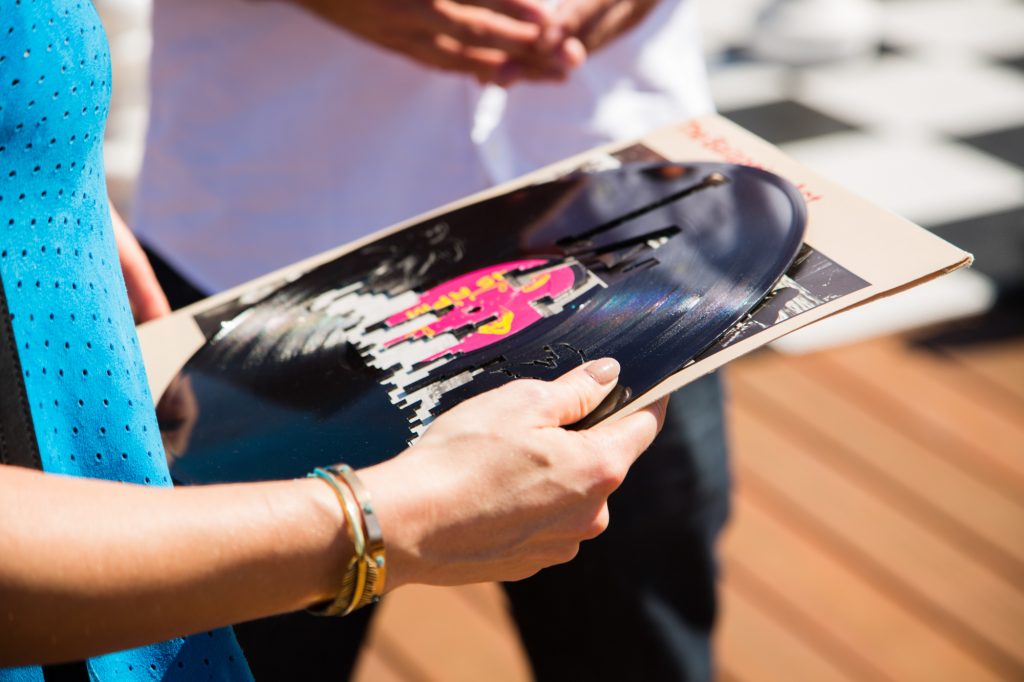 Courtesy of Skylinyl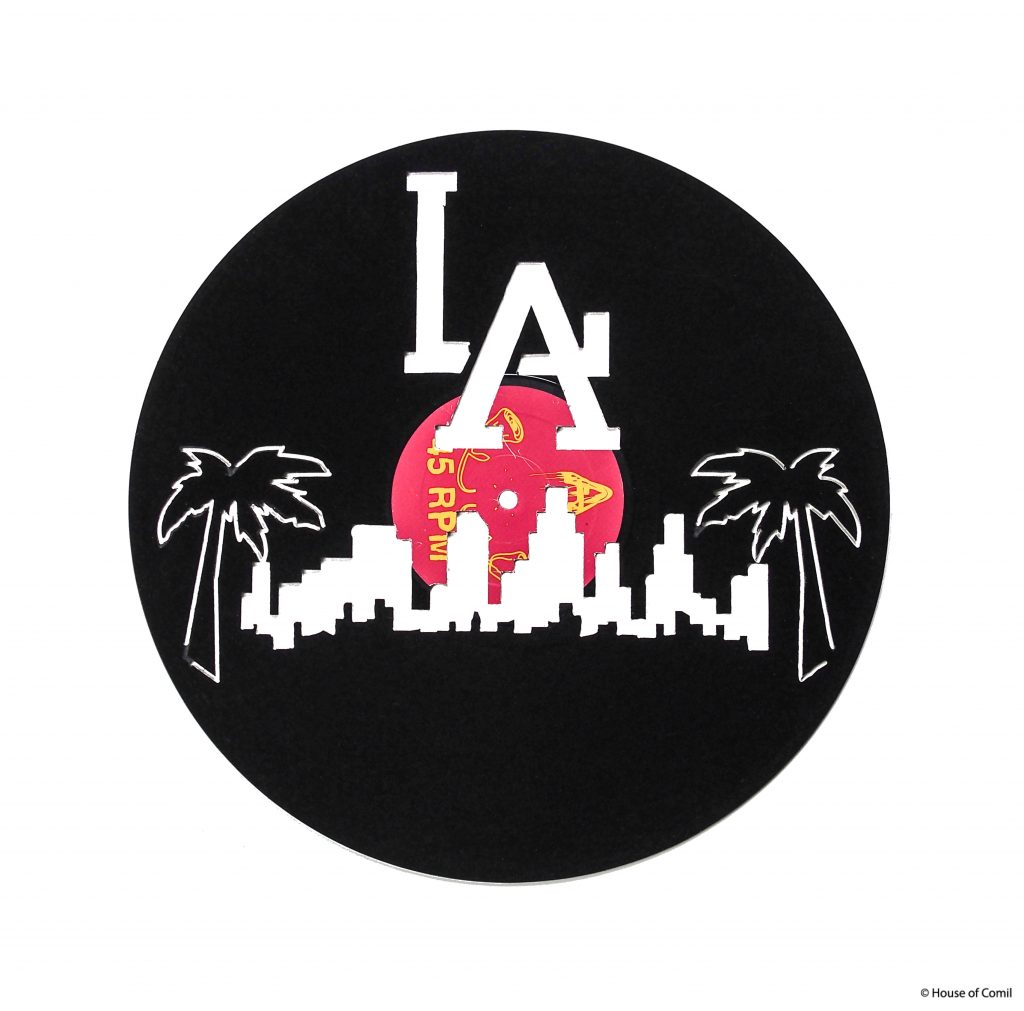 What do you think about this amazing piece? What Skylinyl cities or design would you like to see?
---