Stylish Women Backpack: Best Backpack 2018. I have a crush for the backpack since Chanel has launched its own. Since then, the famous school bag has inspired the most exclusive designers (Prada, Phillip Lim, Proenza Schouler, Alexander Wang, etc.). Definitely, the backpack is an it-bag.

Backpack Trends
The backpack is the ultimate companion for fashion weeks and other all day events. You can store all your makeup essentials and your DSLR or any mini tripod while being cool and stylish!
My favorite pick will be in leather with a twist: shearling details, studded, quilted, or with a metal bar.
Shearling Backpack and Zippers – Michael Kors
On the image above I am wearing a shearling backpack from Michael Kors – Shop it in second hand here and here
Quilted Backpack – Ceecode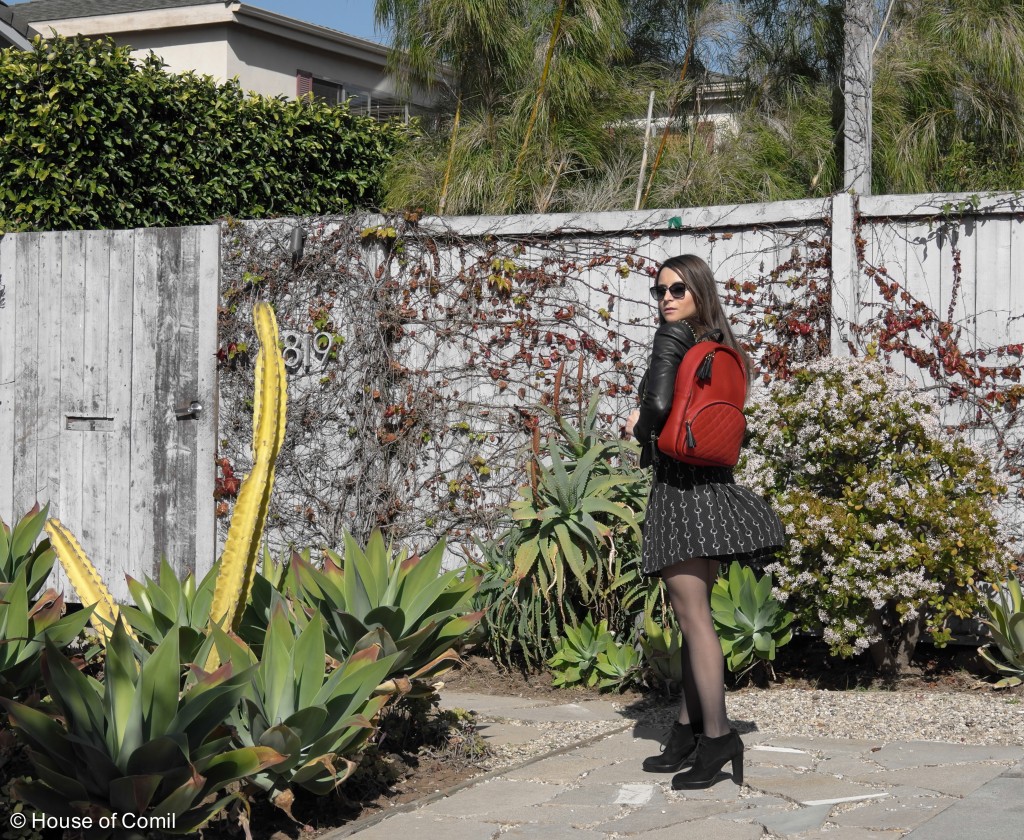 On the image above I am wearing a backpack from Ceecode is a brand from Dubai: the bag is an inspiration of the classic Chanel bag: tassels, quilted leather and leather chains. My pick is the red or black backpack.
Metal Bar Backpack – M2M Malletier or Strathberry
They are two brands which made beautiful backpacks with metal bar: M2M Malletier and Strathberry. I think the metal bar elevates the style of the backpack: a real It-bag!
M2Malletier is a minimalist luxury French brand, with an architectural twist. The design is radical and so chic.
Strathberry is a high-end brand more affordable that M2M Malletier made in the UK. Check out my review of this amazing brand here