Best Fall 2020 details: 2020 runway accessory trends: bags, shoes, belts, jewels, hats, and favorite beauty tips.
Check out below the trends which have taken over New York, London, Milan, and Paris runways by storm: vintage feel bags, big clutches, thigh-high boots, rubber rain boots, gloves, snood hood, etc.
Pictures sourced from Vogue.com.
Best of Bag Fall 2020 trends
Big clutch
The bigger clutch, the better. This trend is not the most convenient one, but it will bring allure and mystery to your silhouette. As seen on Bottega Veneta, Loewe, The Row, etc.
XXL tote bag
Vintage feel bag
Other trendy bags for fall 2020
Best of Shoes Fall 2020 Trends
Thigh-high boots
The boots are part of your outfit, and we can't differentiate them from legging or tights. The longer boots, the better. As seen on Alexander McQueen, Saint Laurent, Victoria Beckham, Proenza Schouler, Balmain, etc.
Platform shoes
Pointed toe boots
Rubber rain boots and Rubber heels
Other trendy shoes for fall 2020
Best of Accessories Fall 2020 Trends
Gloves Fall 2020
Gloves will be an it-piece of your outfit this fall. The longer, the better.
Belt 2020
Sunglasses Fall 2020
Best of Hat Fall Trends
Snood Hood
Snood hood replaces the bucket hat and will work wonder on a flawless face. As seen on Paco Rabanne, The Row, Kenzo, Marine Serre, Area, etc.
Scarfs and Low Headbands
Forget the classic headband wear a scarf instead (Dior), a low headband (Fendi), or add a veil.
Jewels Fall 2020 Trends
Spotted Trends: gold chains, tree branch.
Fall Beauty Details as seen on the Runway
Spotted Trends: wine lips, baby hair, accent. As seen on Fendi, Proenza Schouler, etc.
Pin on Pinterest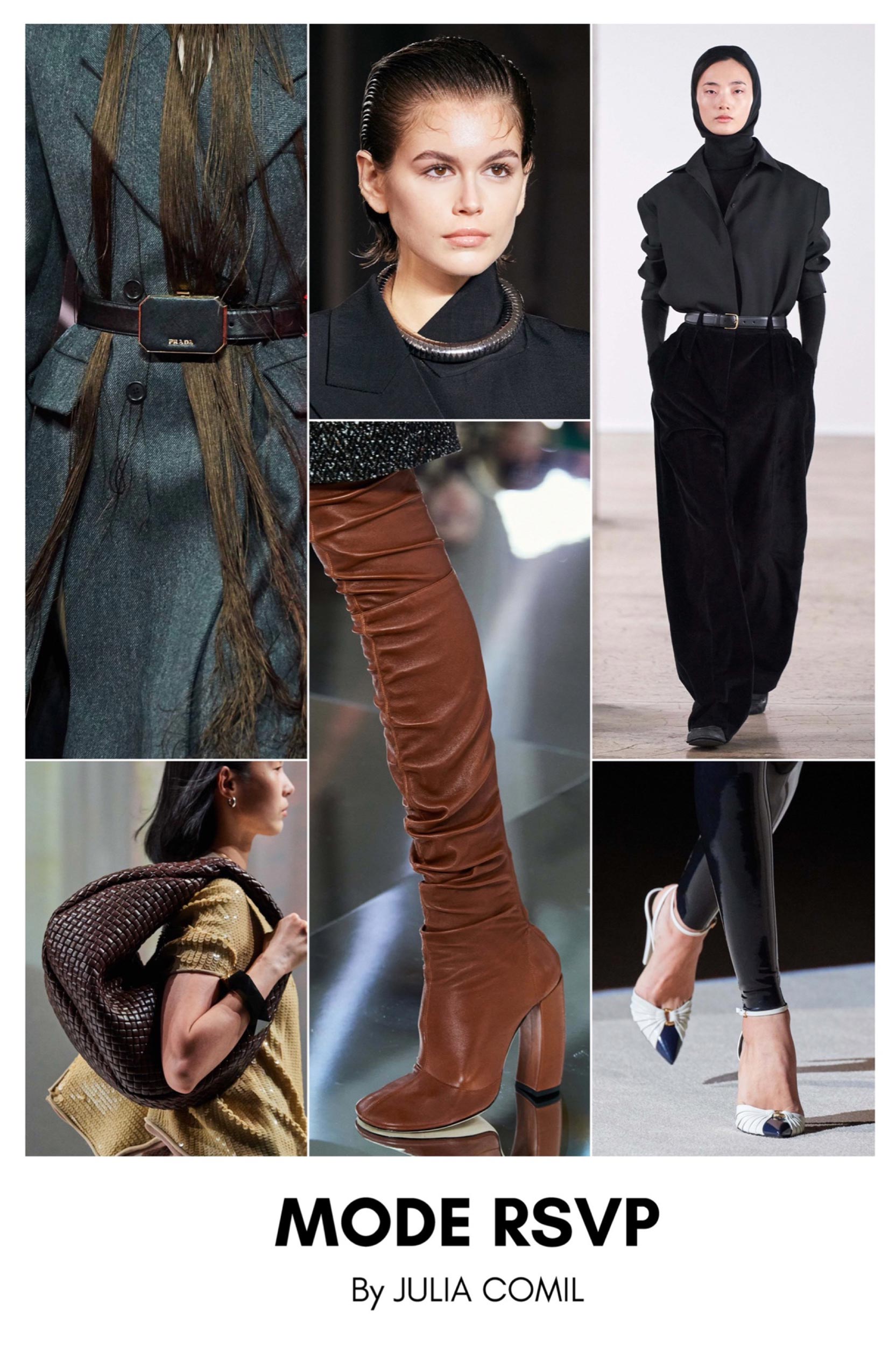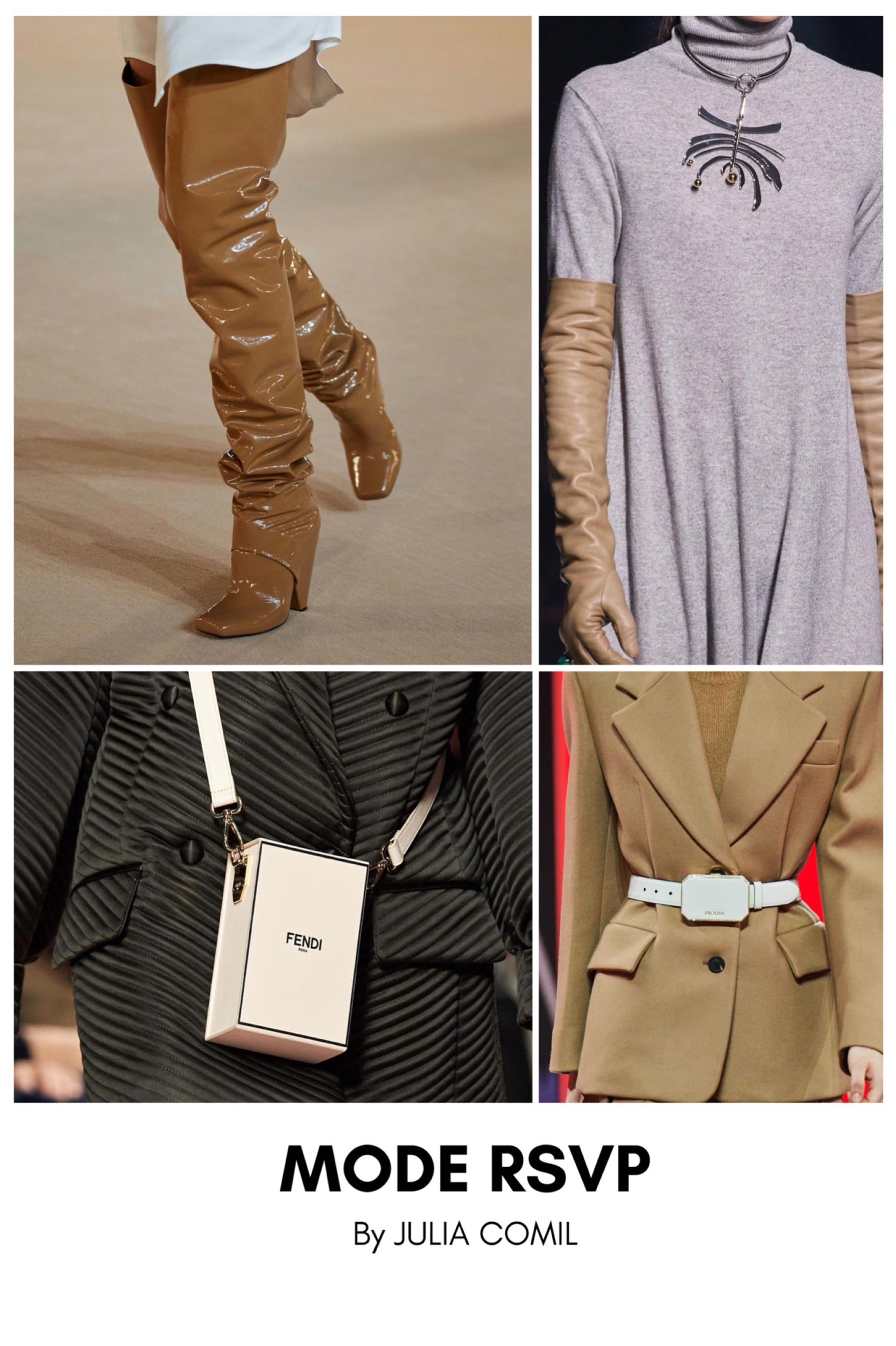 Pictures from Vogue.
More Fall fashion week coverage check-out the posts below: