Spring trench coats for long and lean silhouette
The cotton gingham trench coat – Mo&CO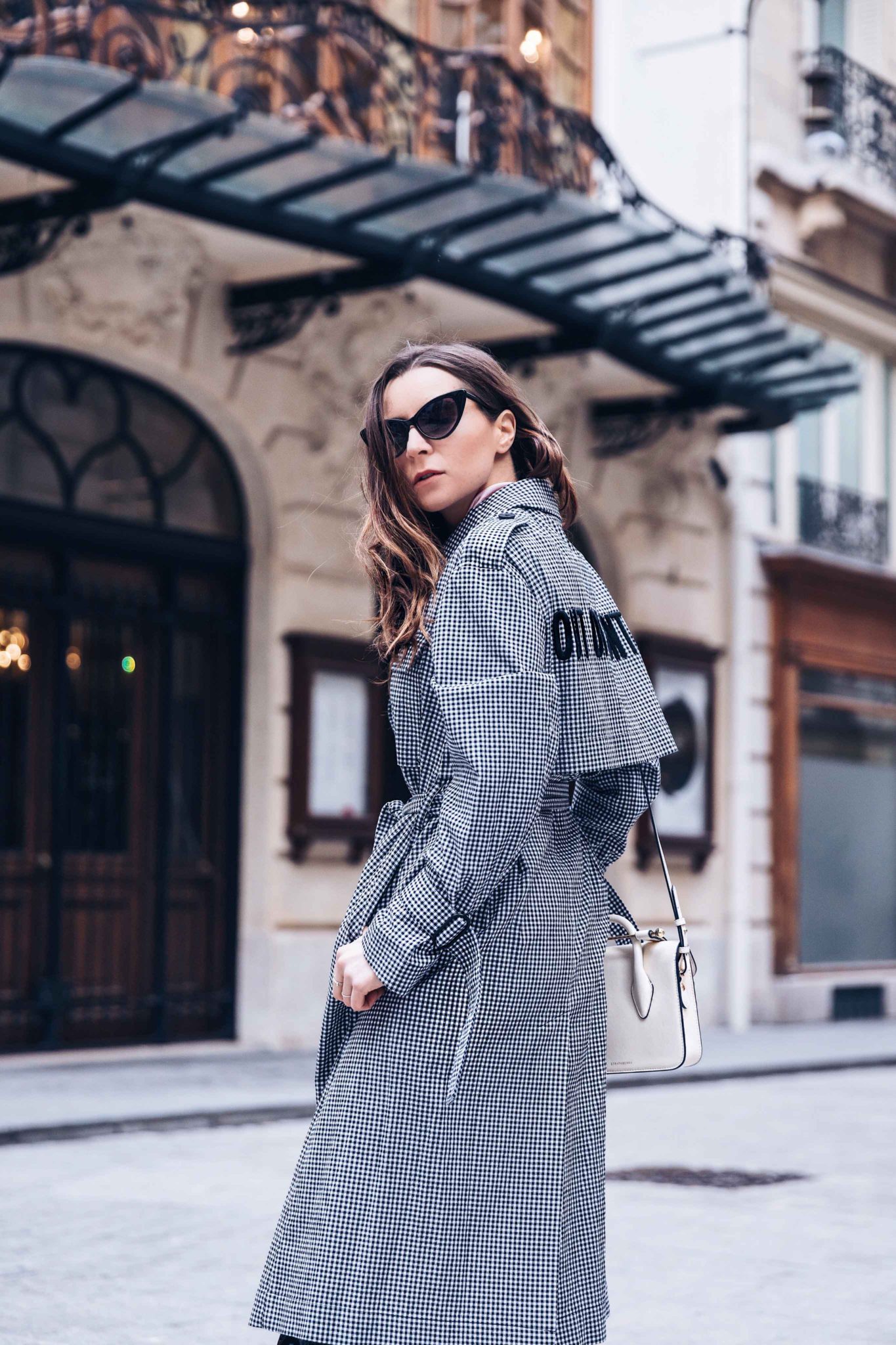 Trench and Gingham are a great association for Spring! This year, I invested in a long cotton trench coat from Mo&Co. Indeed, I love the shape of a classic trench coat for women but I wanted a versatile trench to also wear it like a vintage dress. Moreover, I really loved the details of the trench with the long buckle-fastened belts and cuffs which give a boyish look to the trench. In addition, the back of this trench is far from being classic! Embroidered on the storm flap are the words 'Out Of Control'. Embroidery is a strong trend in 2018 and "Out Of Control" is a cool twist on this wardrobe staple.
Furthermore, I love the buttoned epaulettes which structure the silhouette.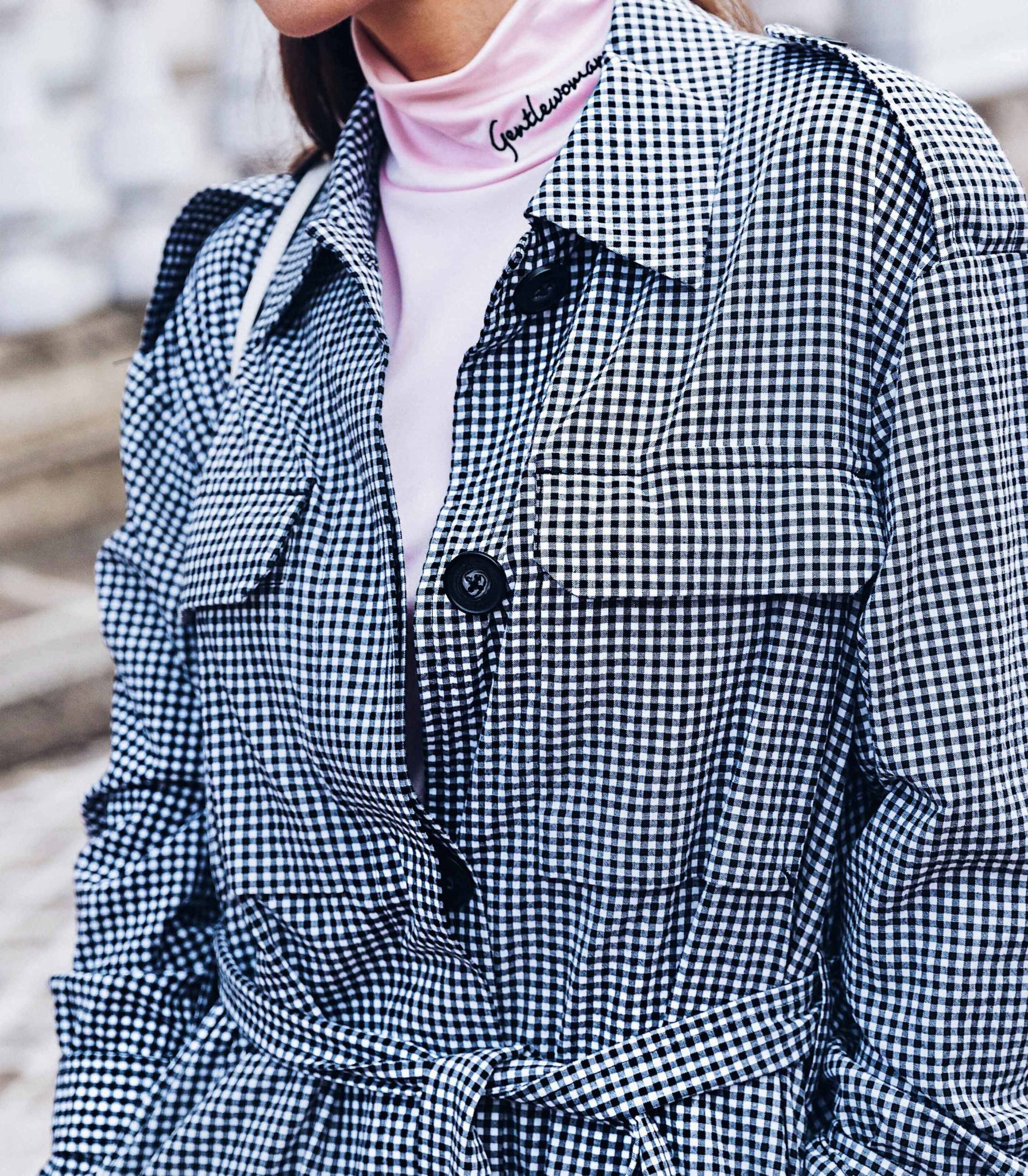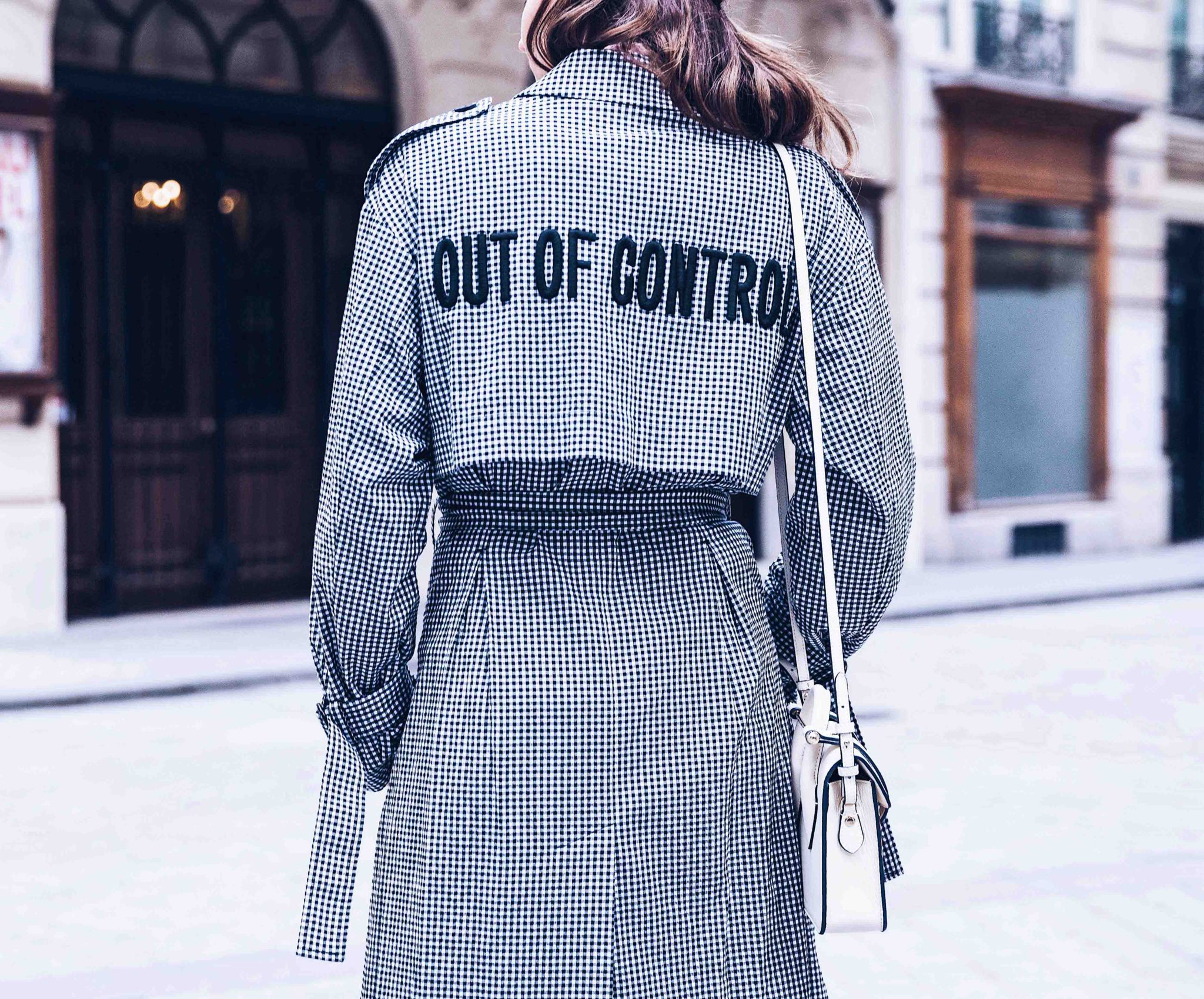 What trench for Spring 2018.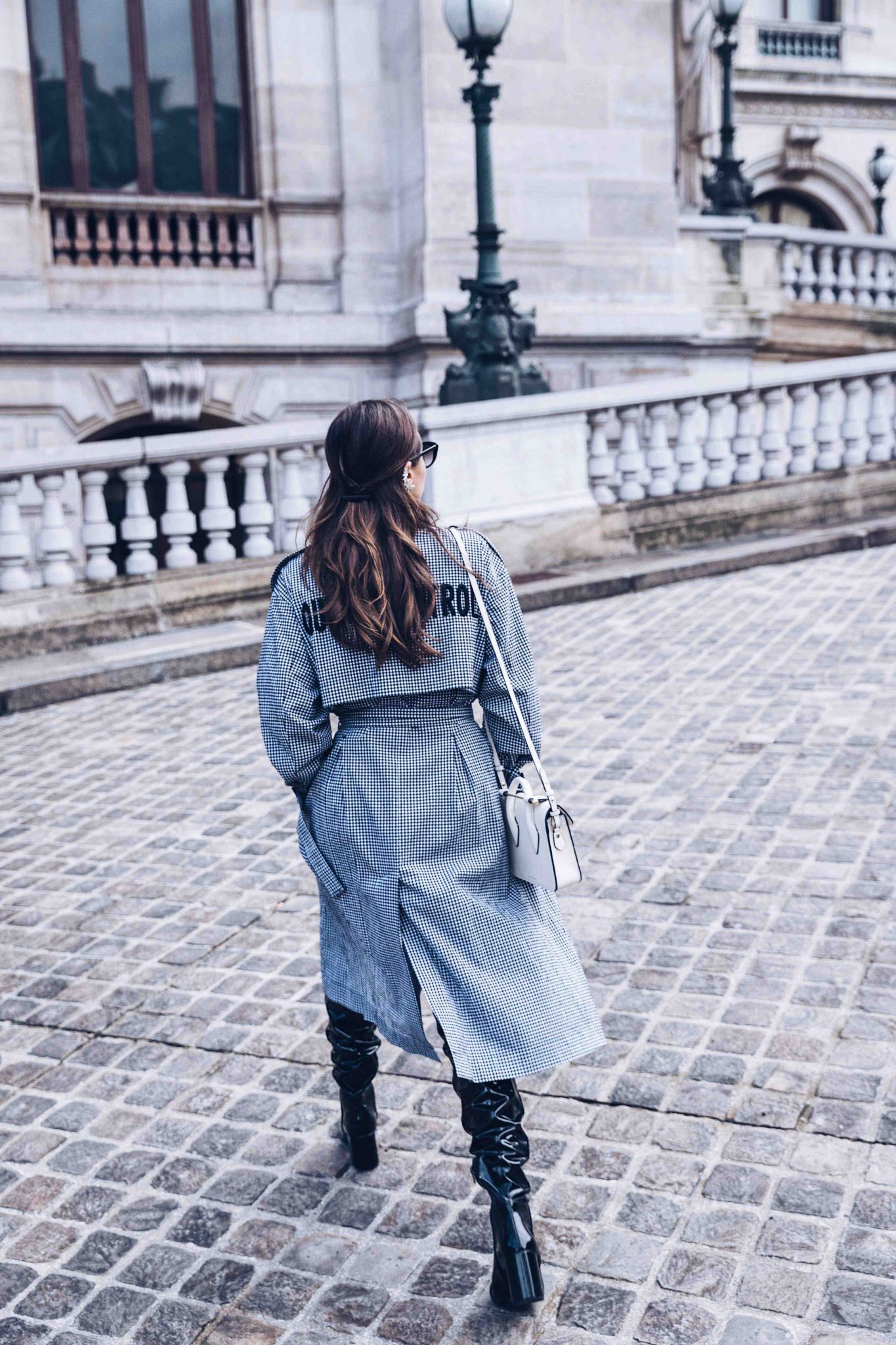 For this season, I opted for a long trench which can be also worn as a dress. For the length, I would wear it knees-high or after the knees. Moreover, for a long and lean silhouette, I prefer to wear a light fabric like cotton.
However, vinyl/plastic trend is very strong this season, so you can also choose a vinyl trench to modernize this basic.
How to wear the long trench coat?
You can wear this trench coat as a trench or as a dress. The fabric is of cotton and very comfortable. To transition from winter to spring, I wear this trench as a coat with over the knee boots and a legging. But I see myself wearing it as a dress, or with jeans and white sneakers, or with shorts & a silk camisole.
Gingham and trench are timeless. Therefore, I will be able to wear this combination for years.
Shop Spring Trench Coat For Women
You can find below a selection of my favorite spring trench coats.

Credits: Julia Comil is wearing a gingham trench coat from Mo&Co size XS, Pink Top by Edition 10, vinyl over the knee boots from Aldo, sunglasses ZeroUV and the MC Nano Chevron Strathberry bag. Photographer: Sebastian Erras. Pictures took in Paris at Palais Garnier and nearby. March 2018.