At Mode Rsvp we will always stand for equality, justice, humility, respect, and progress. Mode Rsvp's objective is to showcase creative ideas and designs in the fashion industry and beyond. Following the recent deaths of George Floyd and Breonna Taylor highlighting systemic racism and police brutality against the black community in the USA, we decided to dedicate this blog post to suggest ideas to support the black community in America on a sustainable basis. The first part of this post is about our 30 favorite US black-owned fashion businesses, and the second part displays resources to support the black community in America.
US black-owned fashion businesses we are obsessed with
If you are reading ModeRsvp.com, there are many chances that you like to shop and discover irresistible fashion labels. We curated a list of our favorite US fashion black-owned businesses we are obsessed with on Instagram. Check them out, follow them on social media, buy their beautiful designs, repost them. Any action will be helpful.
Victor Glemaud
Haitian-American designer Victor Glemaud launched his leisurewear collection of statement knitwear, designed for all people, genders, races, sizes, and personalities, marrying comfort and style, in 2006.  Victor Glemaud was a finalist in the 2017 CFDA/Vogue Fashion Fund.  Raised in Queens, New York, Victor used to work as Studio Director at Paco Rabanne, followed by Style Director at Tommy Hilfiger before launching his eponymous brand. Instagram: @glemaud.
Brother Vellies
Brother Vellies creates luxury accessories, handmade artisanally across the globe, that celebrate cultural histories, and timeless design. Instagram: @brothervellies. Brother Vellies is founded by Aurora James who also created the 15% Pledge organization asking brands to pledge 15% of their shelf space to Black-owned businesses.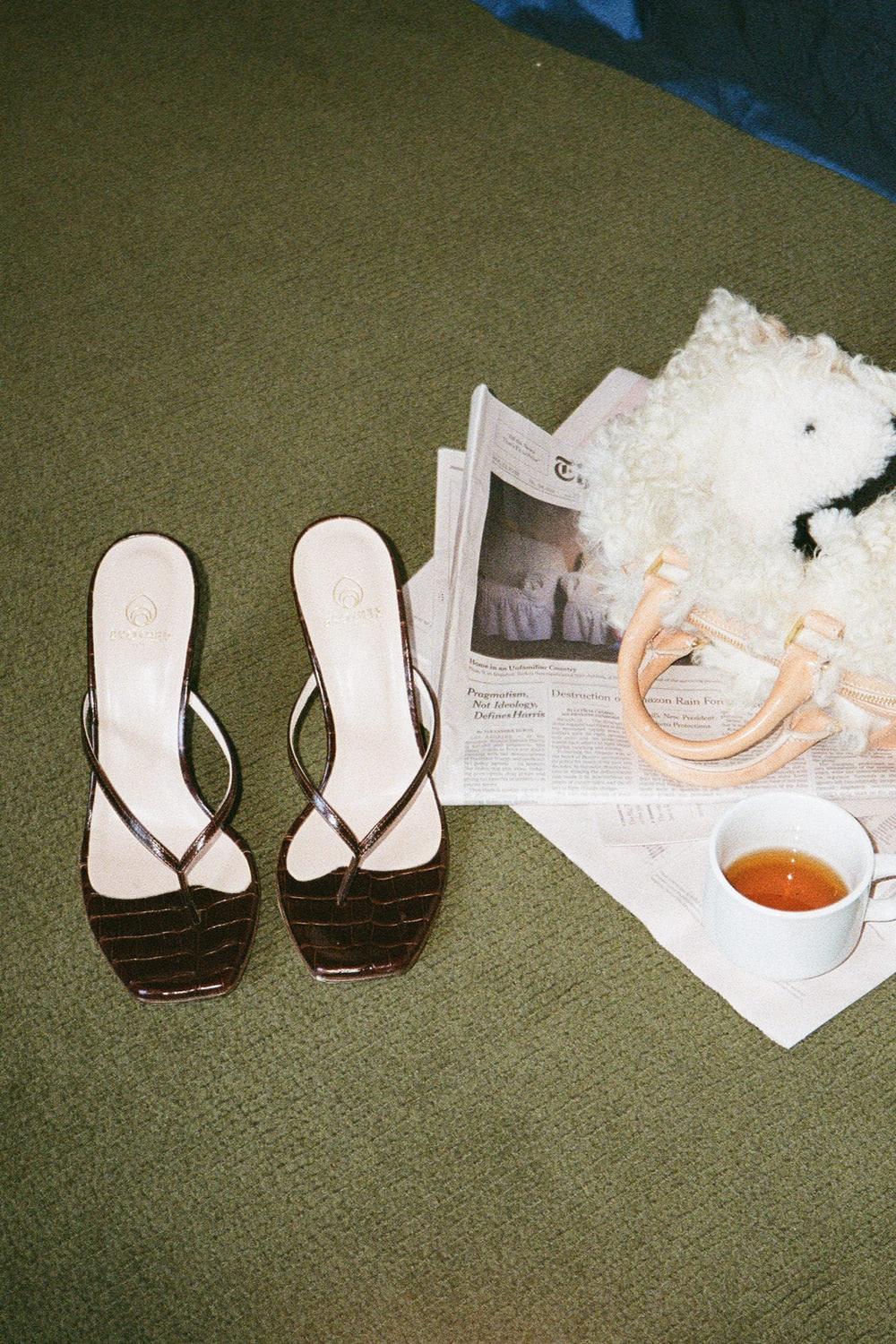 Pyer Moss
Pyer Moss is a luxury menswear and womenswear fashion label concerned with building a narrative that speaks about heritage and activism. The label is sold limitedly and in no particular schedule at exclusive high-end boutiques worldwide. Instagram: @pyermoss.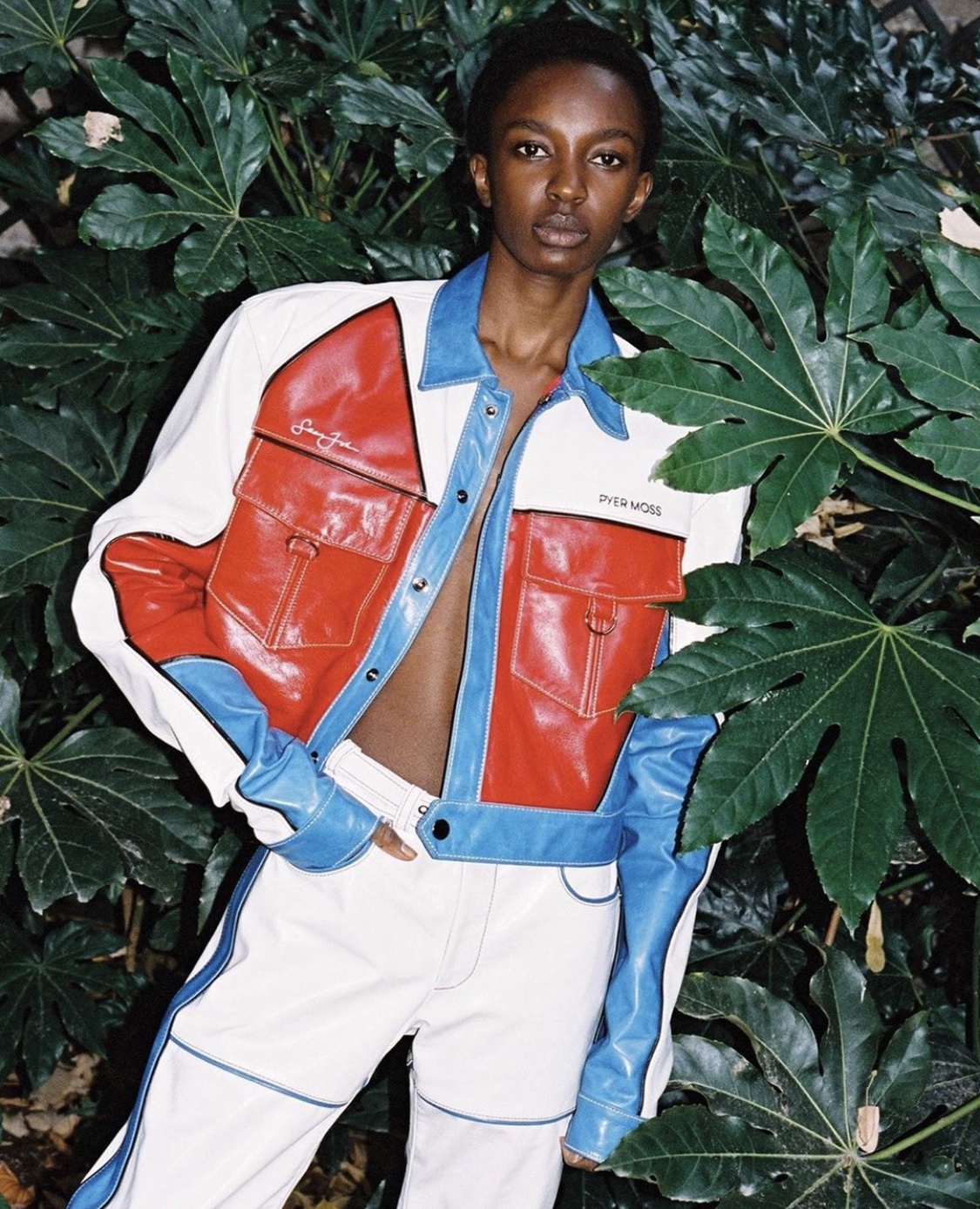 Romeo Hunte
Designed in New York City, Romeo Hunte embodies an aesthetic that is edgy yet sophisticated with a balance of feminine and masculine. The brand emphasizes on impeccable outerwear attire that highlights modern apparel with a chic flair, consisting of a curation of luxurious, transitional yet transformable pieces. Instagram: Romeo Hunte.
Laquan Smith
Laquan Smith's collection is unapologetic, determined, and glamourous. The designer has gained acclaim for its endless archive of distinctive garments and details. Instagram: @laquansmith.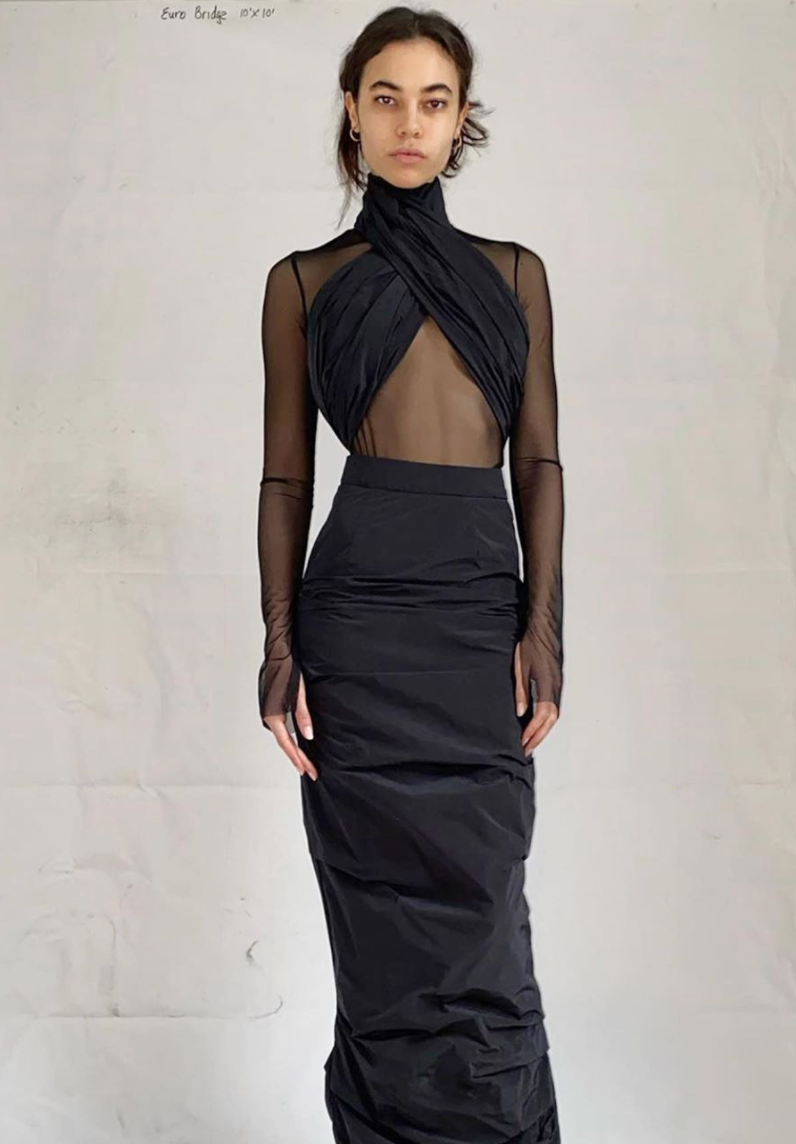 Teflar
Telfar is a unisex line established in 2005 in NYC by Telfar Clemens. "It's not for you — it's for everyone." "Telfar" fiercely deconstructs notions of class, aspiration, gender, and identity. Its bags are sold out in a minute. Instagram: @telfarglobal.
Christopher John Rogers
Christopher John Rogers label was established in NYC in 2016. Rogers, who is young, Black, and queer, is a rising star in American fashion and won the CFDA/ Vogue Fashion Fund at 26 years old. Christopher John Rogers creates emotional & sensitive clothing with an emphasis on quality manufacturing and timeless appeal, whilst encouraging its customers to take up space. Vice-president Kamala Harris wore Christopher John Rogers for the inaugural ceremony.                Instagram: @christopherjohnrogers.
Autumn Adeigbo
Autumn Adeigbo is an ethical luxury brand. The label focuses on positively impacting the lives of women across cultures by utilizing female-owned production facilities in the U.S.A. and providing global artisans with meaningful employment and fair wages. Most of the items are made to order: and it definitely worths the wait. As seen in Vogue and on several celebrities (Kerry Washington, Kristen Bell, etc.). Instagram: @autumn_adeigbo.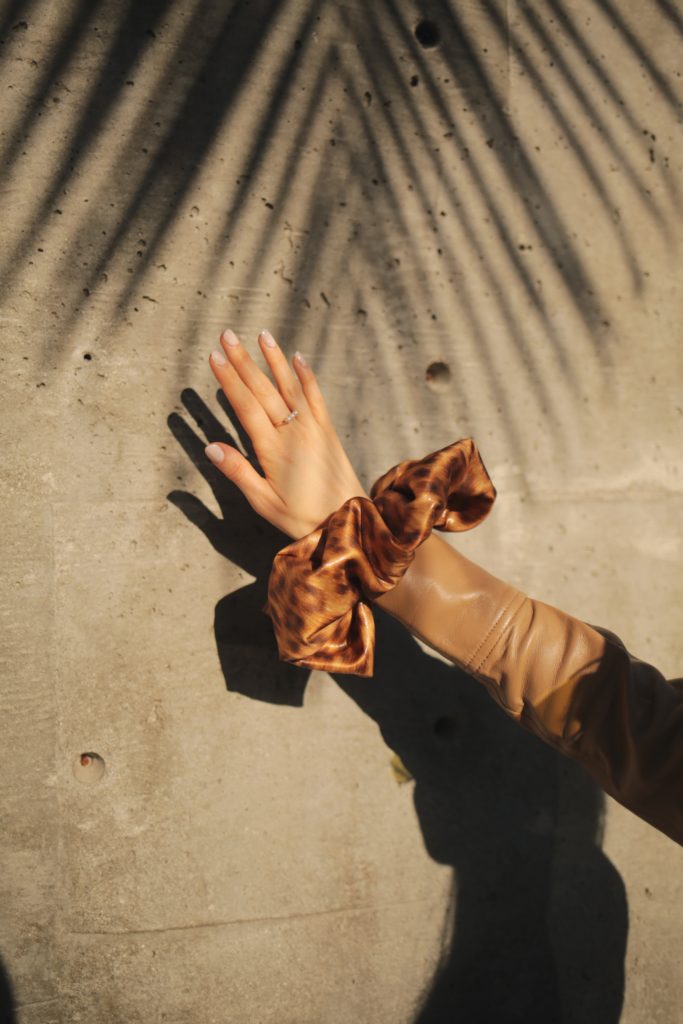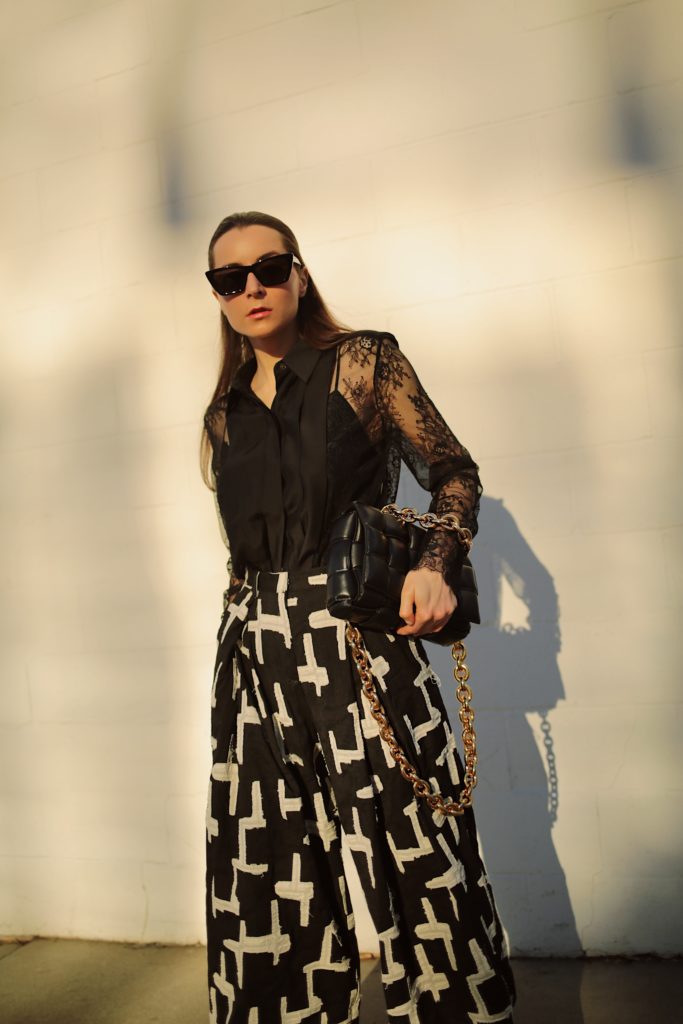 Monrowe NYC
Monrowe NYC produces timeless brims, inspired by the jazz culture. Instagram: @monrowenyc.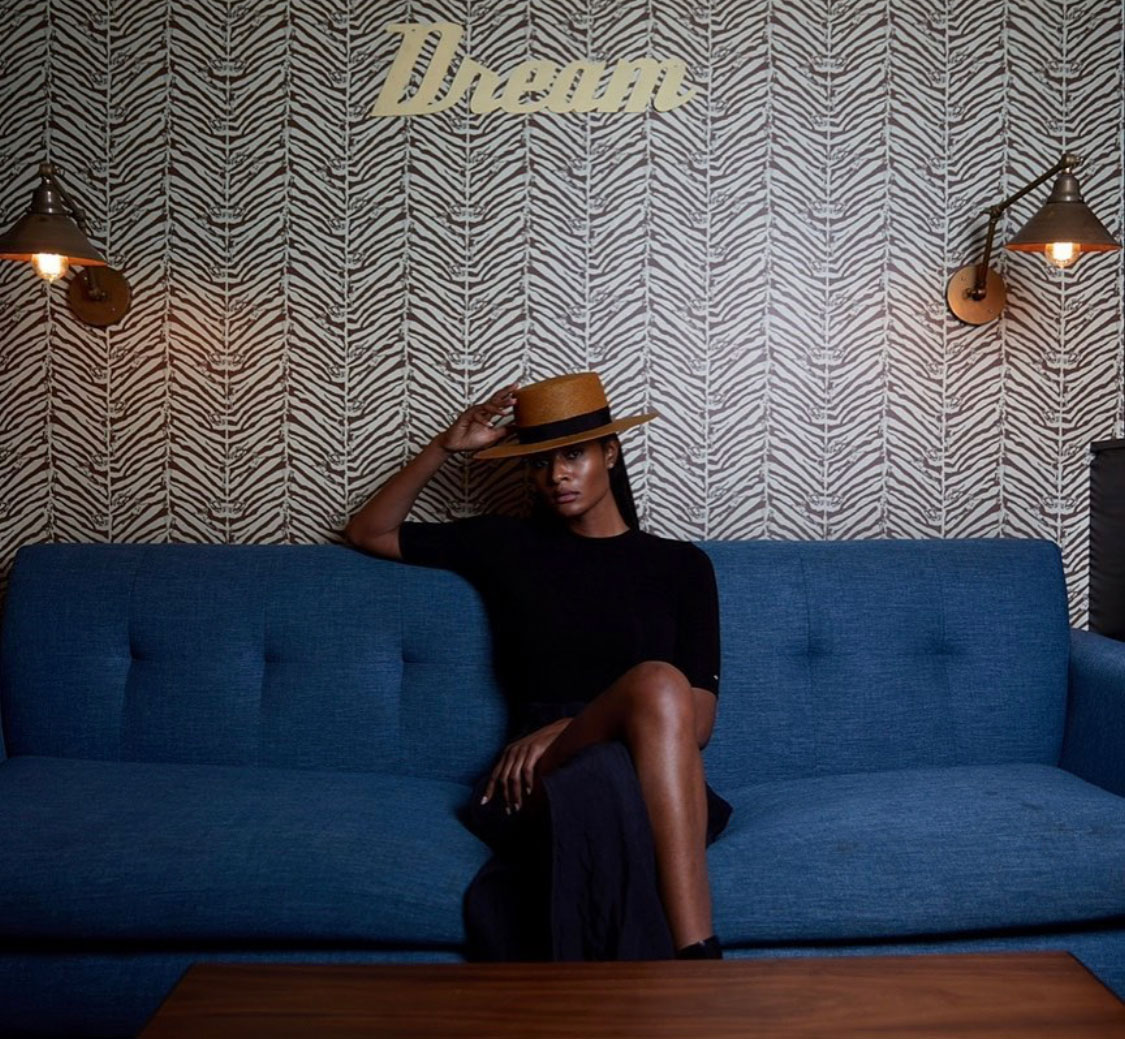 Slashed by Tia
Tia Adeola created the brand from her dorm room during the summer of 2017, using her art history background and passion for the Renaissance period as inspiration. As per Teen Vogue, she is ready to be one of the greatest female couture designers in the world. Instagram: @tiaadeola.
Come Back As A Flower
Come Back As A Flower is a LA label proudly black-owned, using 100% recycled cotton, hand-dyed and ethically produced in Los Angeles. Highly vibrational & ultra-comfortable. Instagram: @comebackasaflower.
Coco & Breezy
Coco and Breezy Eyewear was founded in 2009 by twin sisters Corianna and Brianna Dotson. Their edgy designs were an instant hit in the entertainment and fashion world and can be found in most major publications, e.g. Vogue and Harper's Bazaar. Instagram: @cocoandbreezyeyewear.
Sincerely Tommy
Sincerely, Tommy is a Brooklyn based lifestyle store with a house coffee bar focusing on emerging womenswear, lifestyle brands, and community.  Instagram: @sincerelytommy.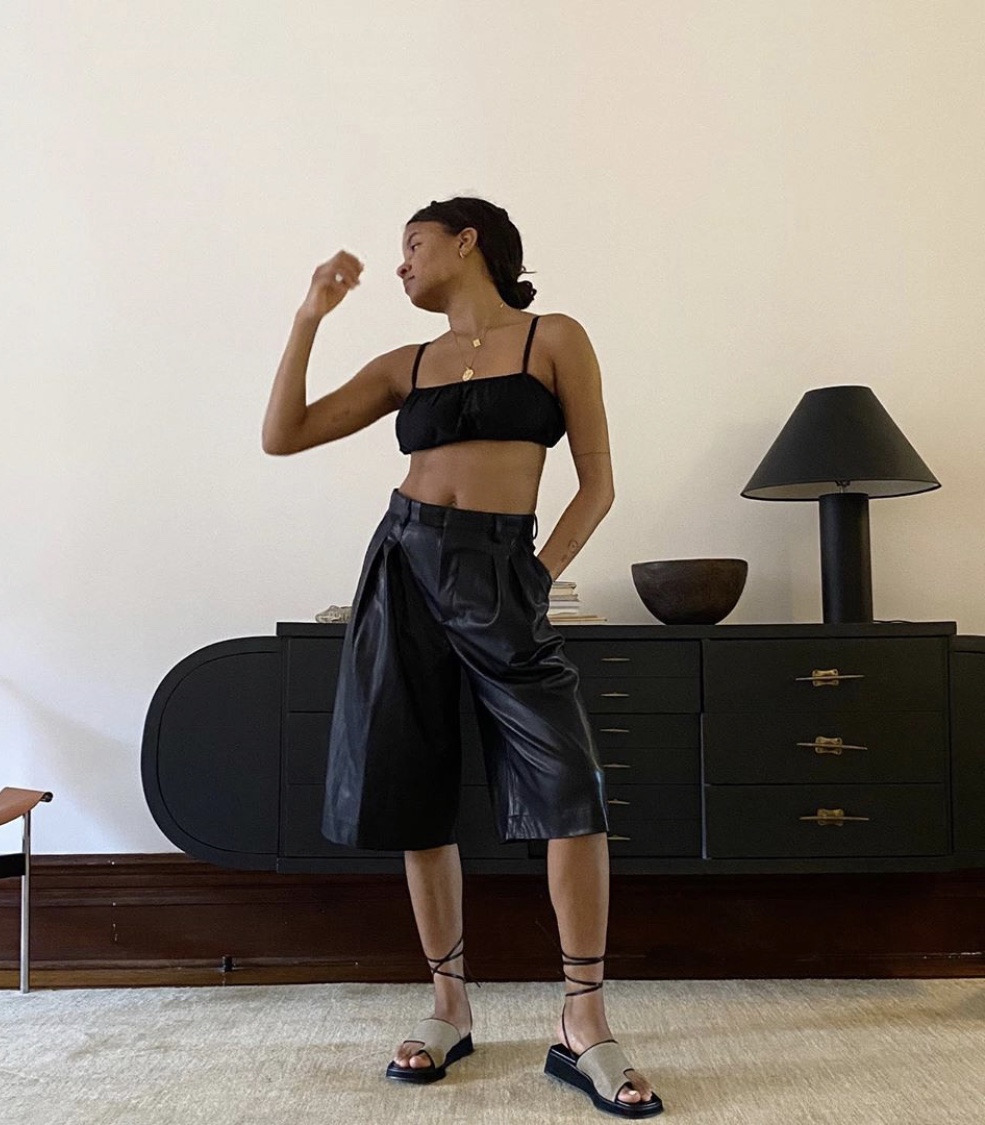 Edas
Edas delivers feminine and staple accessories, accommodating every day, eclectic woman.  Instagram: @__edas.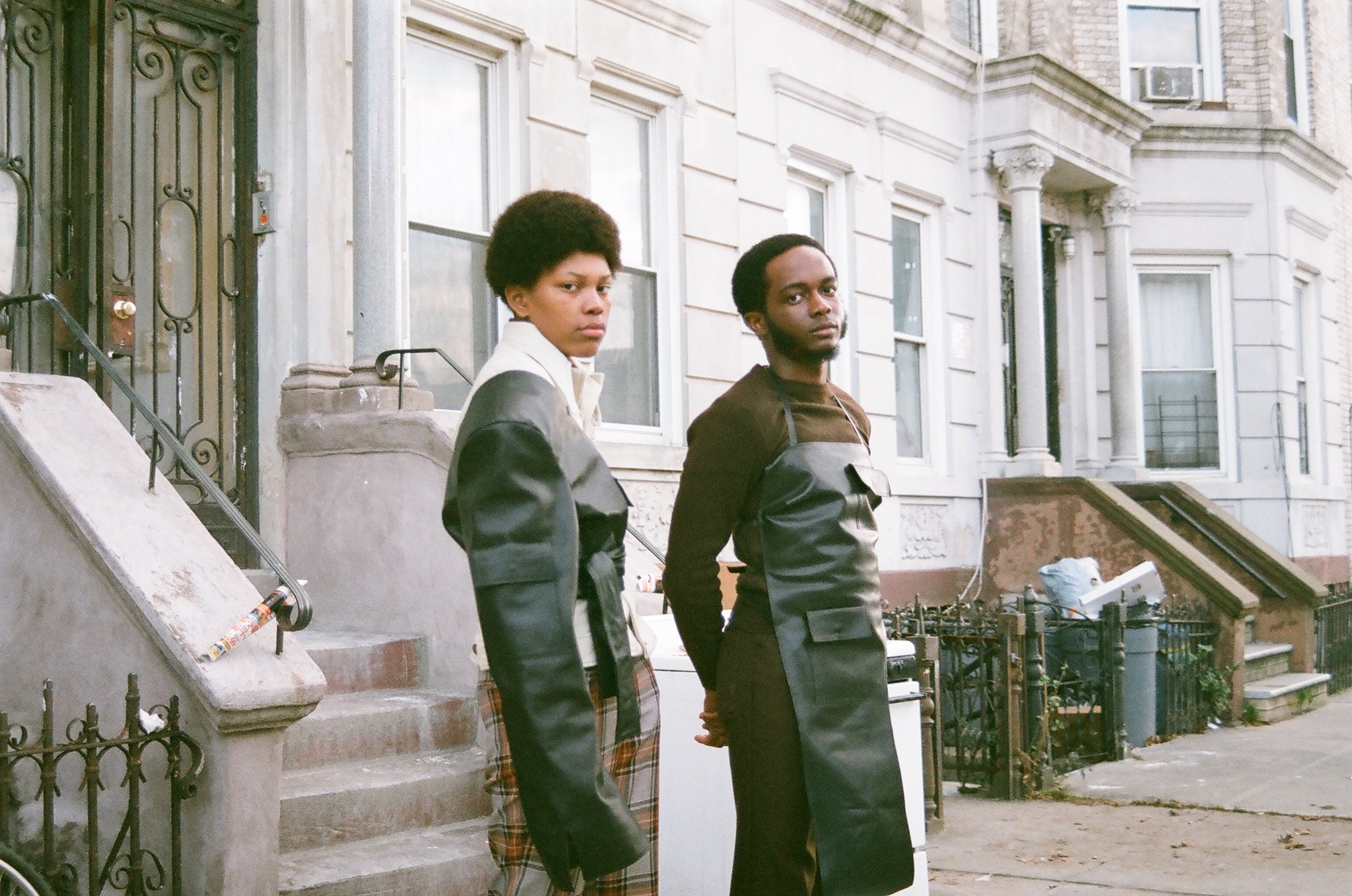 The Folklore
The Folklore is an innovative online retail concept based in New York City. The store stocks high-end and emerging designer brands from Africa and the diaspora, and serves as a cultural hub for contemporary brands, artists, and creatives to showcase their personal stories. Instagram: @thefolklore.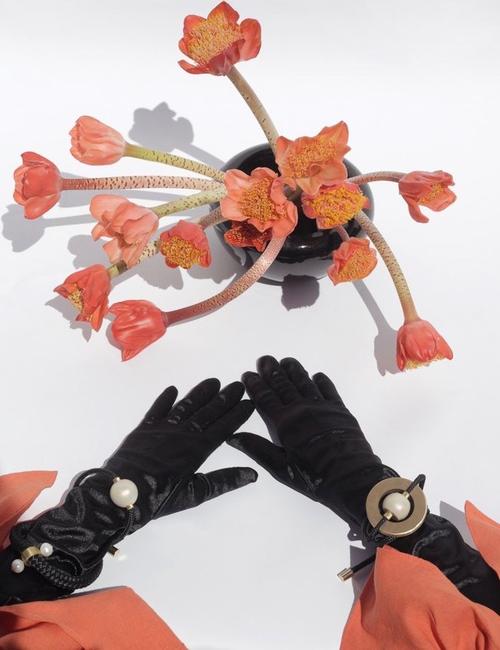 Subrina Heyink
Subrina Heyink is a designer/bridal vintage shop with a state of the art selection (Saint Laurent, Oscar De La Renta, Mugler, etc.). Instagram: @subrinaheyinkvintage.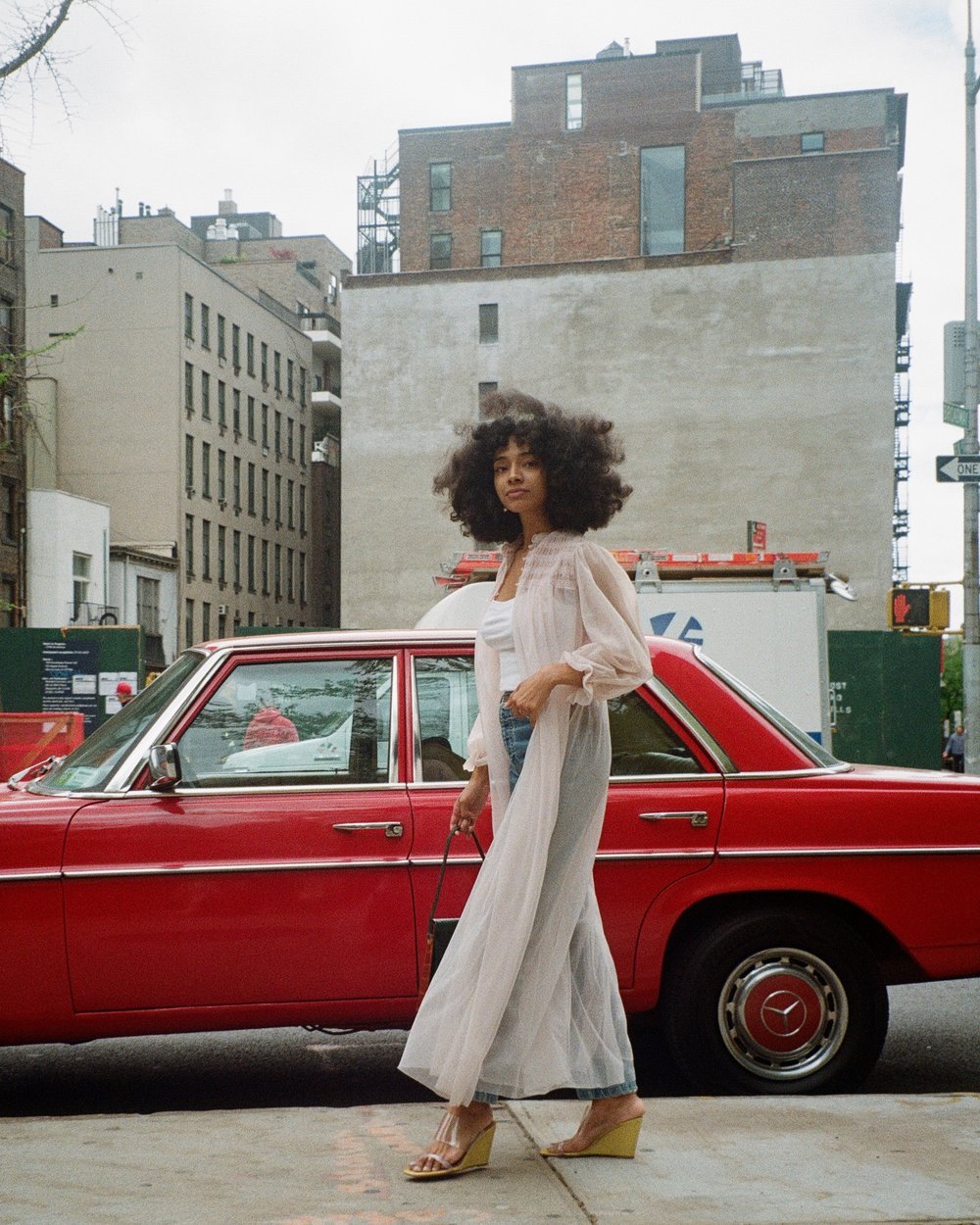 Riot Swim
Riot Swim produces sexy, luxe, and minimalistic swimwear that cannot be found anywhere. Instagram: @riotswim.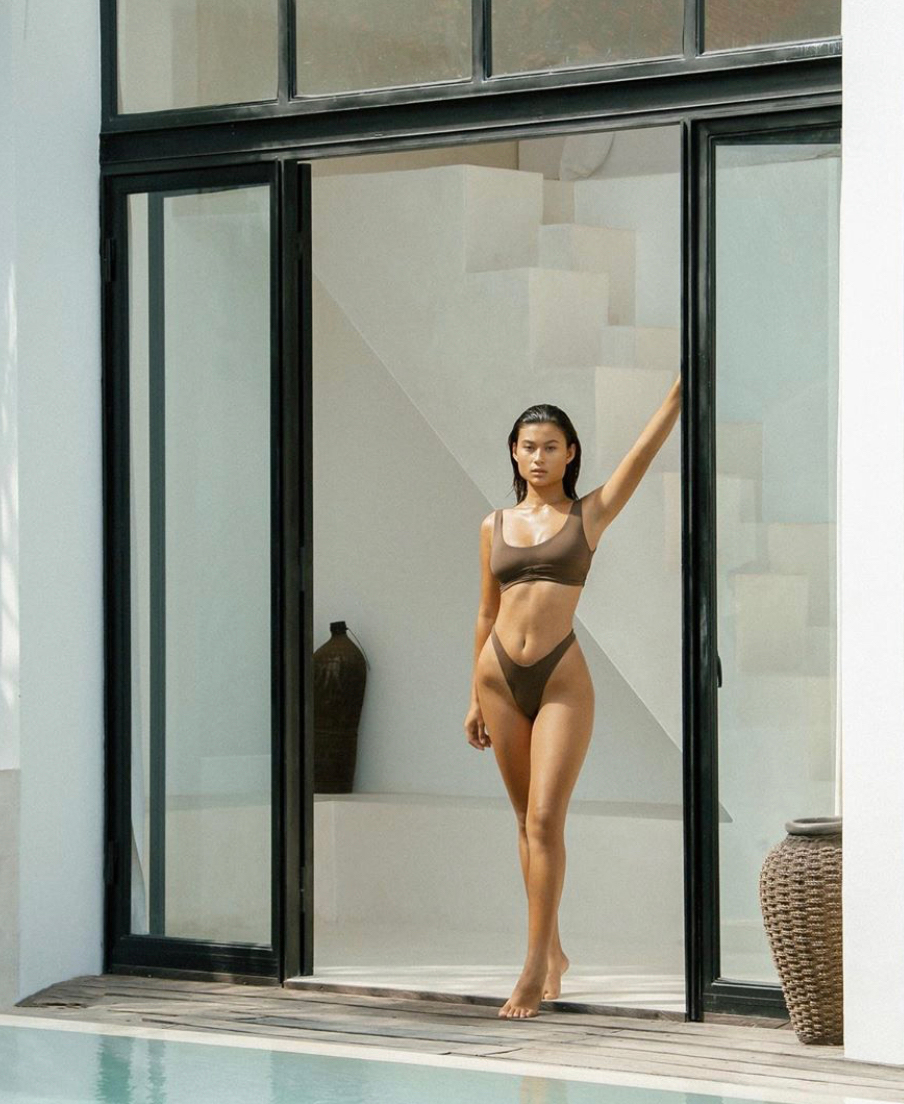 Lait De Coco Studio
Lait De Coco Studio is a fashion brand presenting handmade clothes, handmade jewelry, and vintage collections in the most sophisticated way. Instagram: @laitdecocostudio.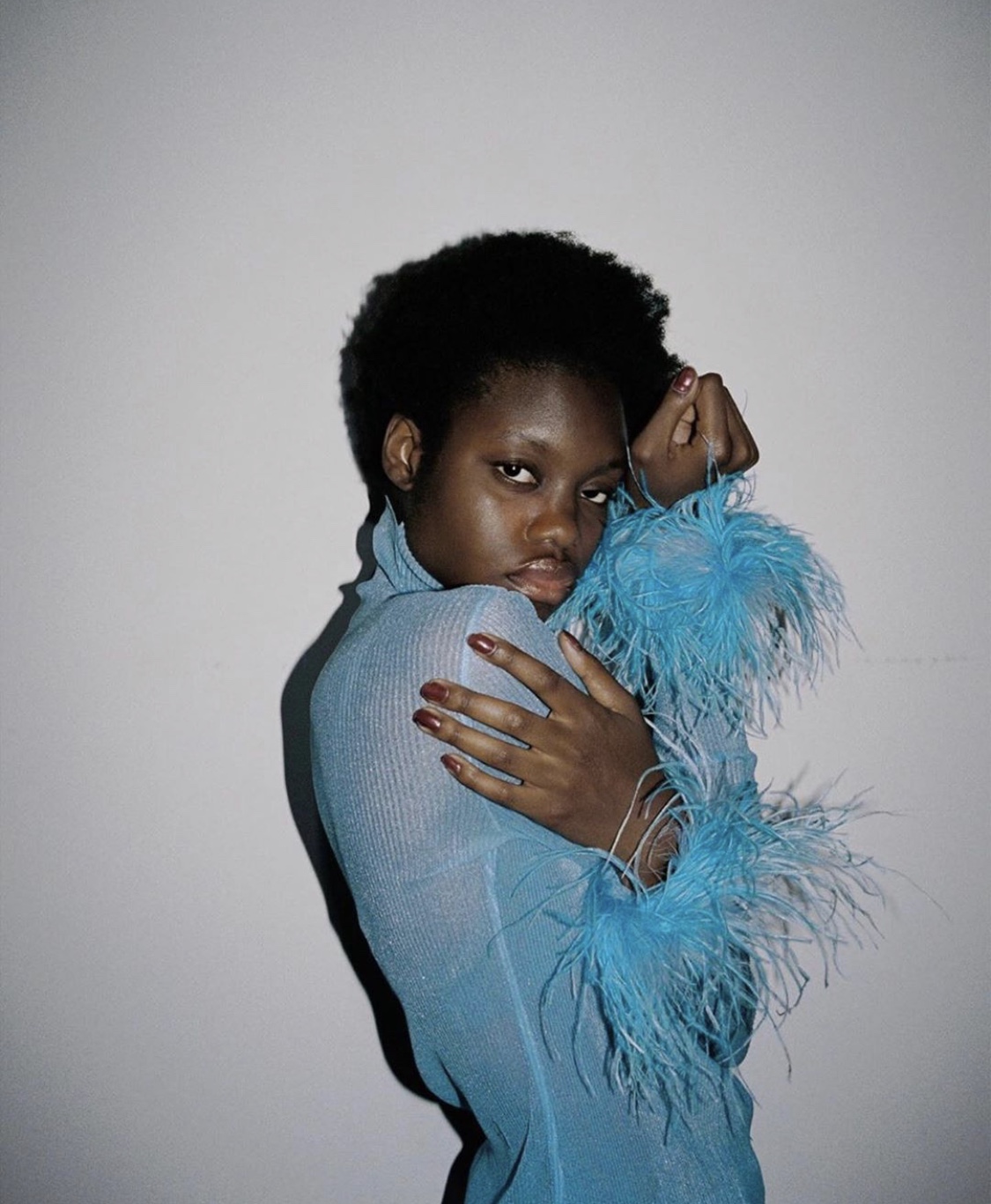 Maki Oh Fashion
Maki Oh is a womenswear luxury brand that fuses traditional African techniques with detailed contemporary construction. Instagram: @makioh.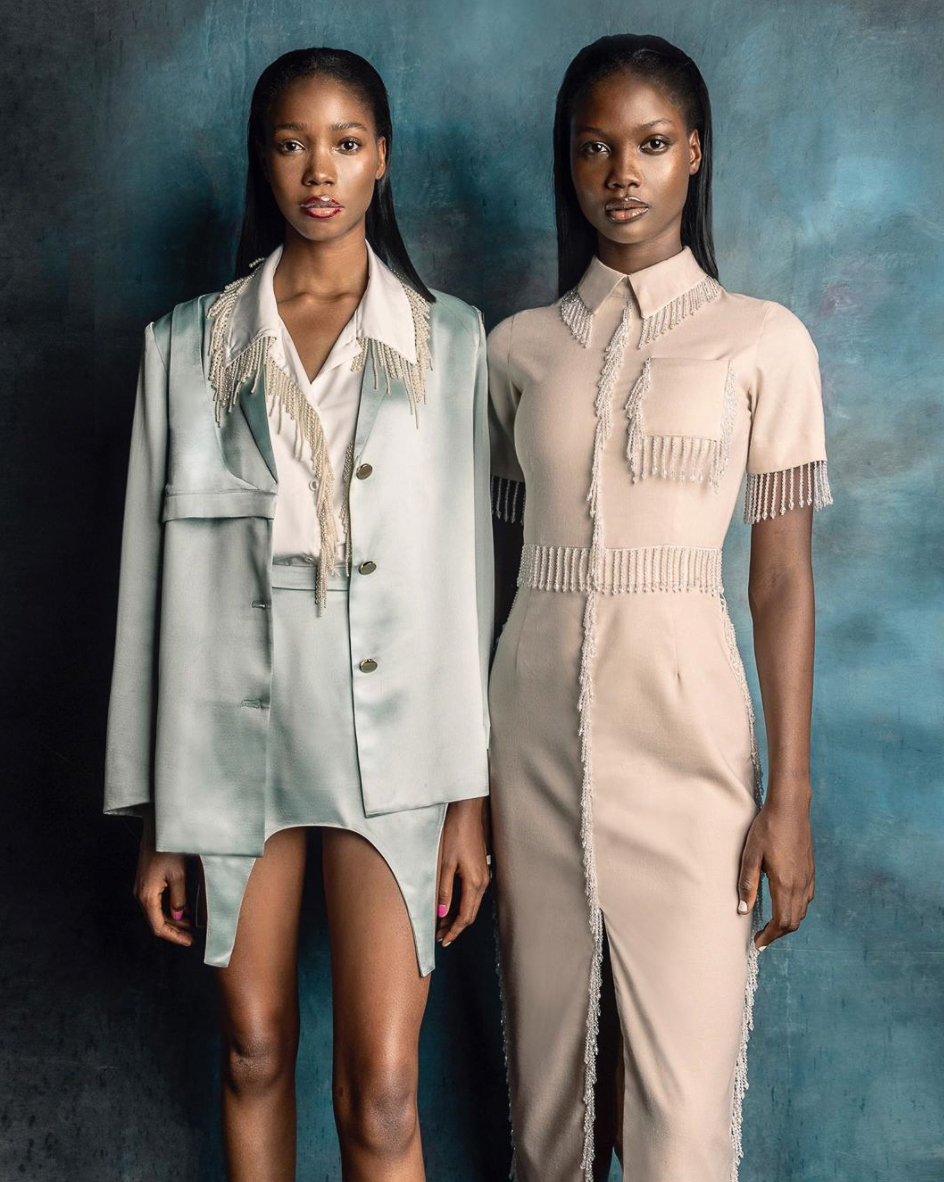 Khiry
Khiry is an afro-futurist luxury brand channeling the beauty, art, heritage, and culture of the African diaspora into modern, luxurious vermeil jewelry. Instagram: @khiryofficial.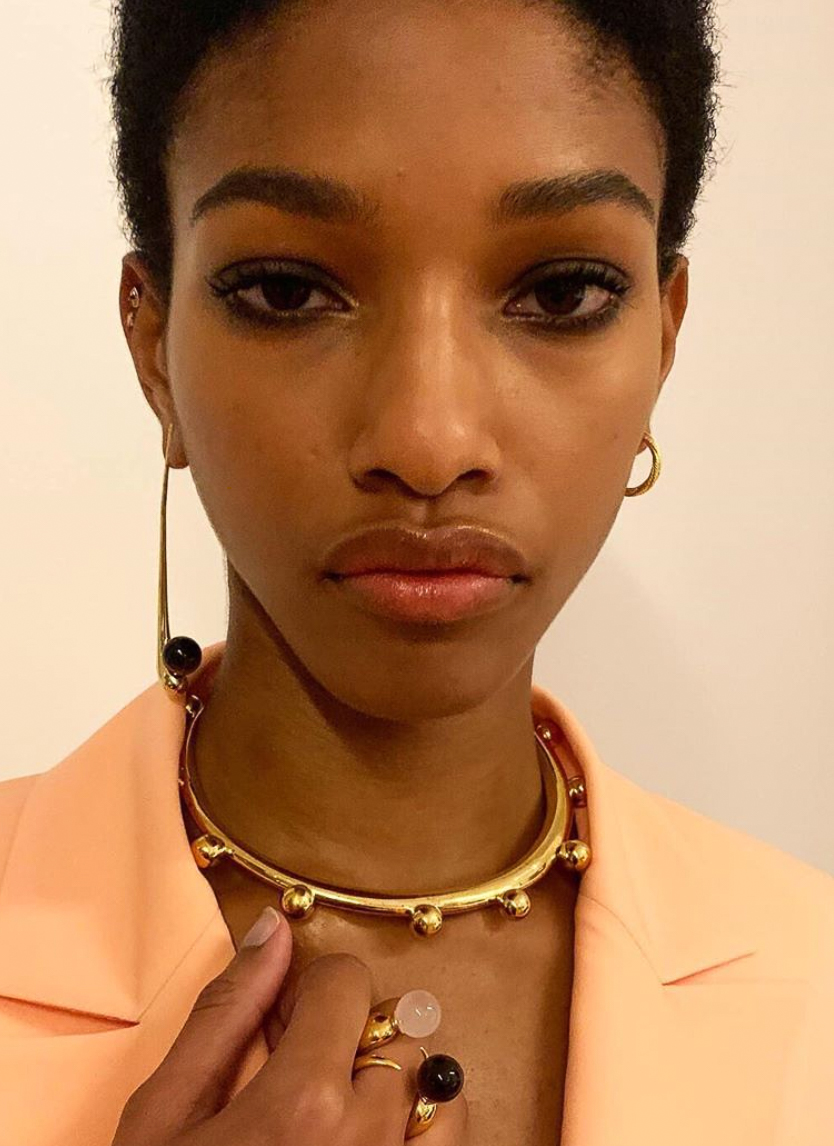 Vavvoune
Vavvoune (pronounced vav•une) is a leather accessories brand founded by self-taught designer/artisan Valerie Blaise, in Brooklyn New York. Inspired by moods, moments of nostalgia, all bags are effortless and functional. Instagram: @vavvoune.
Phlemuns
Founded by James Flemons in 2013, Phlemuns is a Black-owned fashion label based in Los Angeles. Born out of a desire to bridge the gap between elevated fashion and everyday communities, the unisex brand adopts an inclusive 'slow-fashion' approach, meticulously crafting each collection with intentional design and accessibility in mind. Instagram: Phlemuns.
Fenty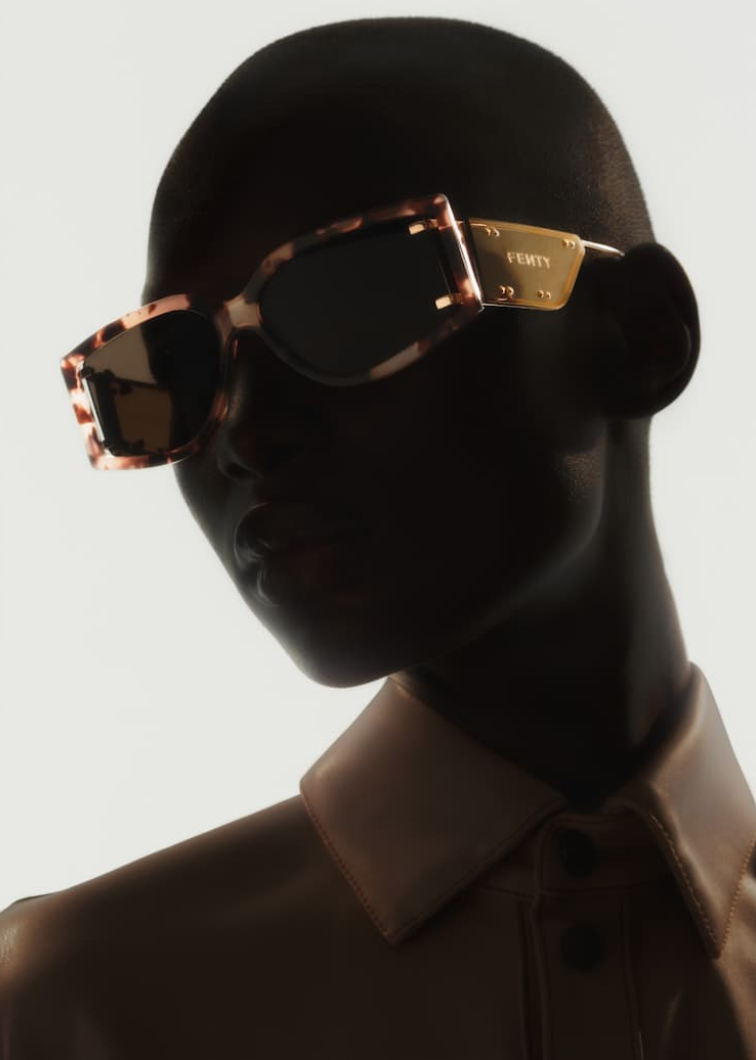 Livstreetwear
Livstreetwear is not just a clothing line, it represents the unification from the nostalgic periods of fashion from the 90's to early 2000's. Celebrating the culture created during this time, from the pioneering music and eccentric hairstyles, to the iconic movies and party scenes. Livstreetwear pays homage to those feelings while bringing new life to the vintage trends of that decade. Instagram: @livstreetwear.
Aman Woke
Ama Nwoke is a fashion brand that takes a vivacious lifestyle to complement a woman whose exploration of life and fashion lead the way. Instagram: @amanwoke.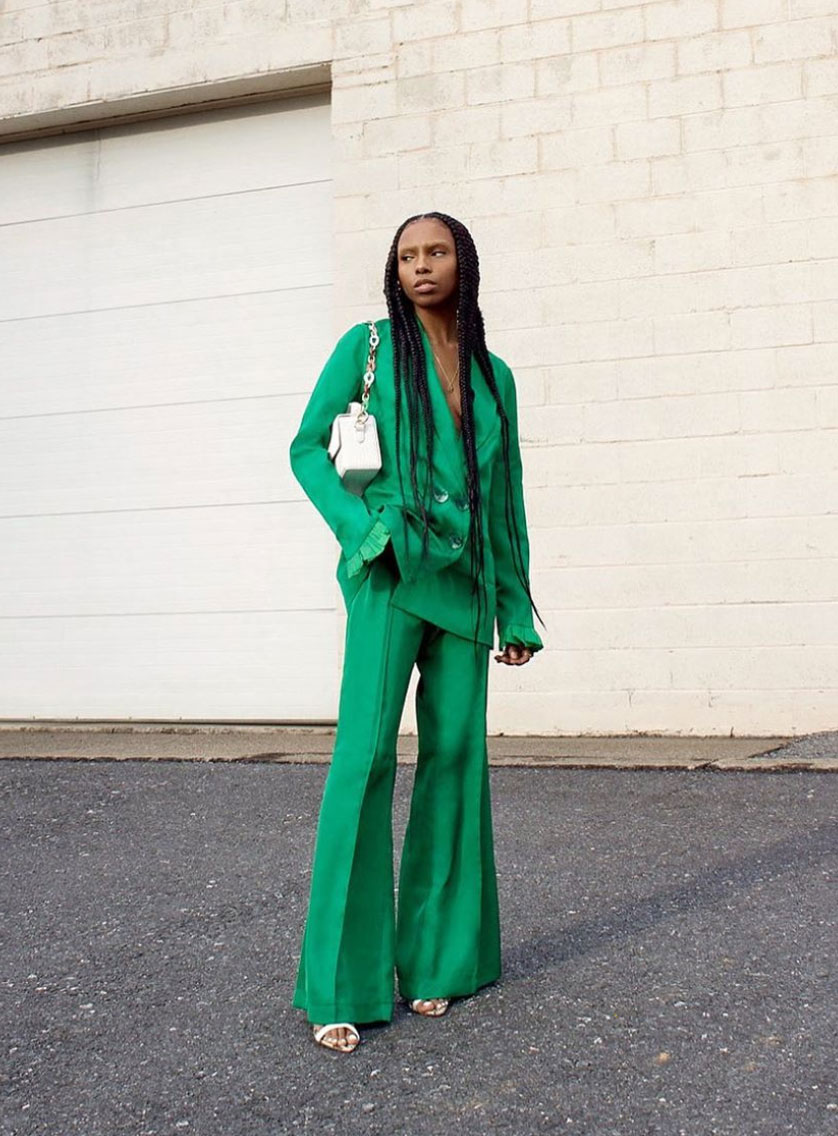 Chelsea Bravo
Chelsea Bravo's collections feature both womenswear and menswear, creatively infusing an artistic hand combined with simple and free shapes through a contemporary silhouette. Pieces are made-to-order in-house. Instagram: @chelseabravo.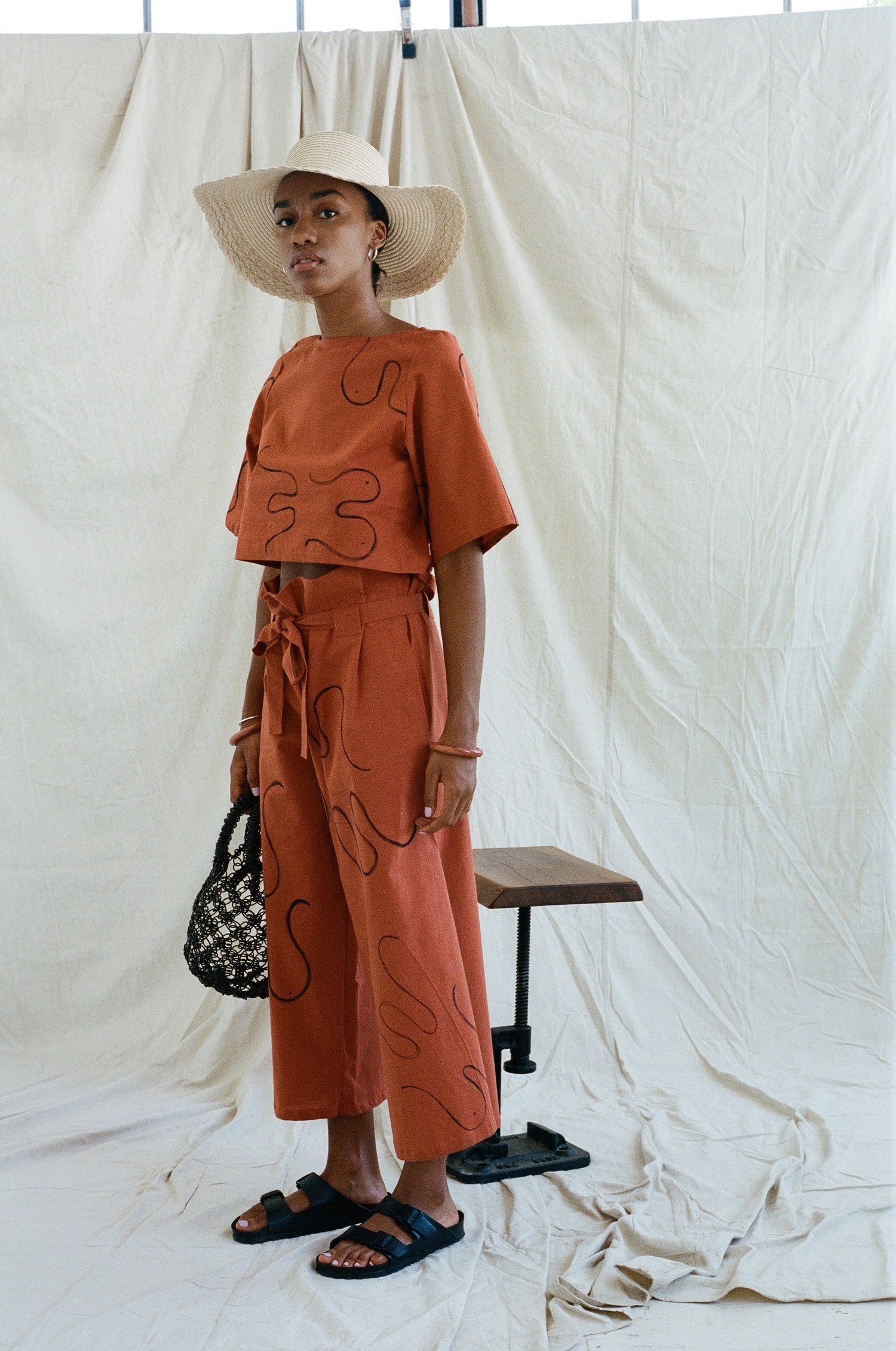 Local European
Made in Los Angeles, Local European produces elegant streetwear essentials made of deadstock fabrics, which reduces textile waste, saves energy, and lowers our carbon footprint. Instagram: @localeuropean.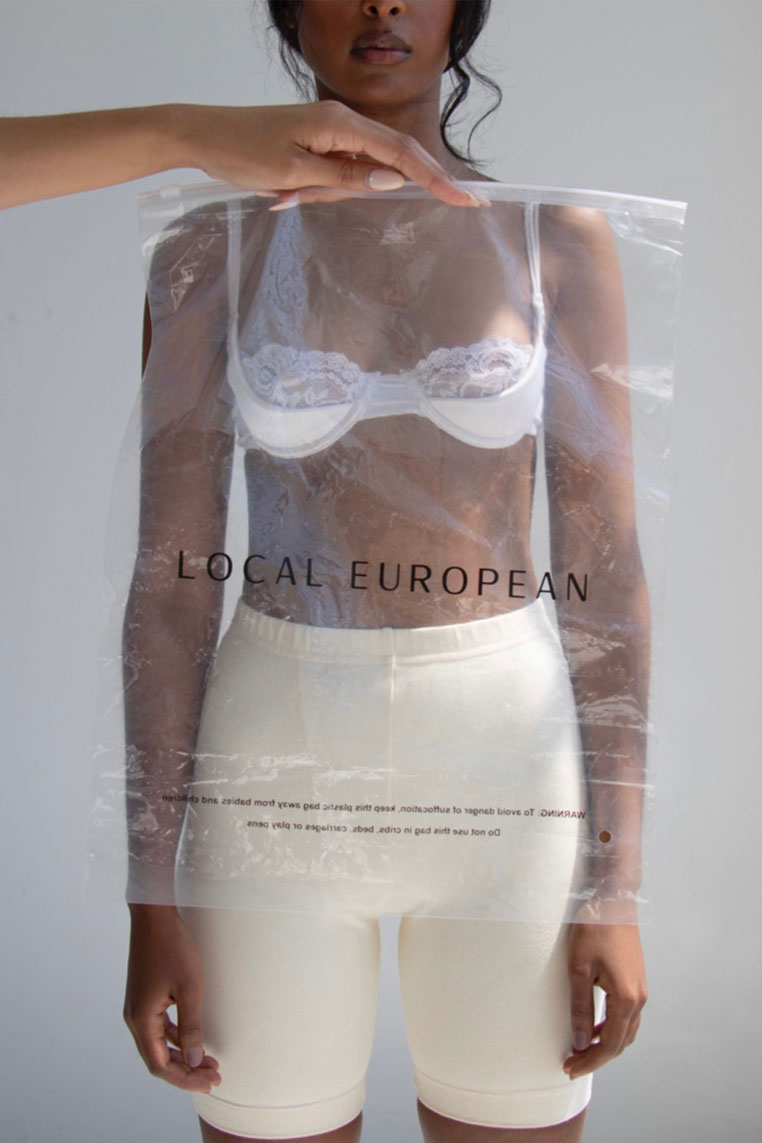 Sami Miro Vintage
Made in Los Angeles, Sami Miro Vintage makes limited collections with upcycled fabrics. Instagram: @samimirovintage.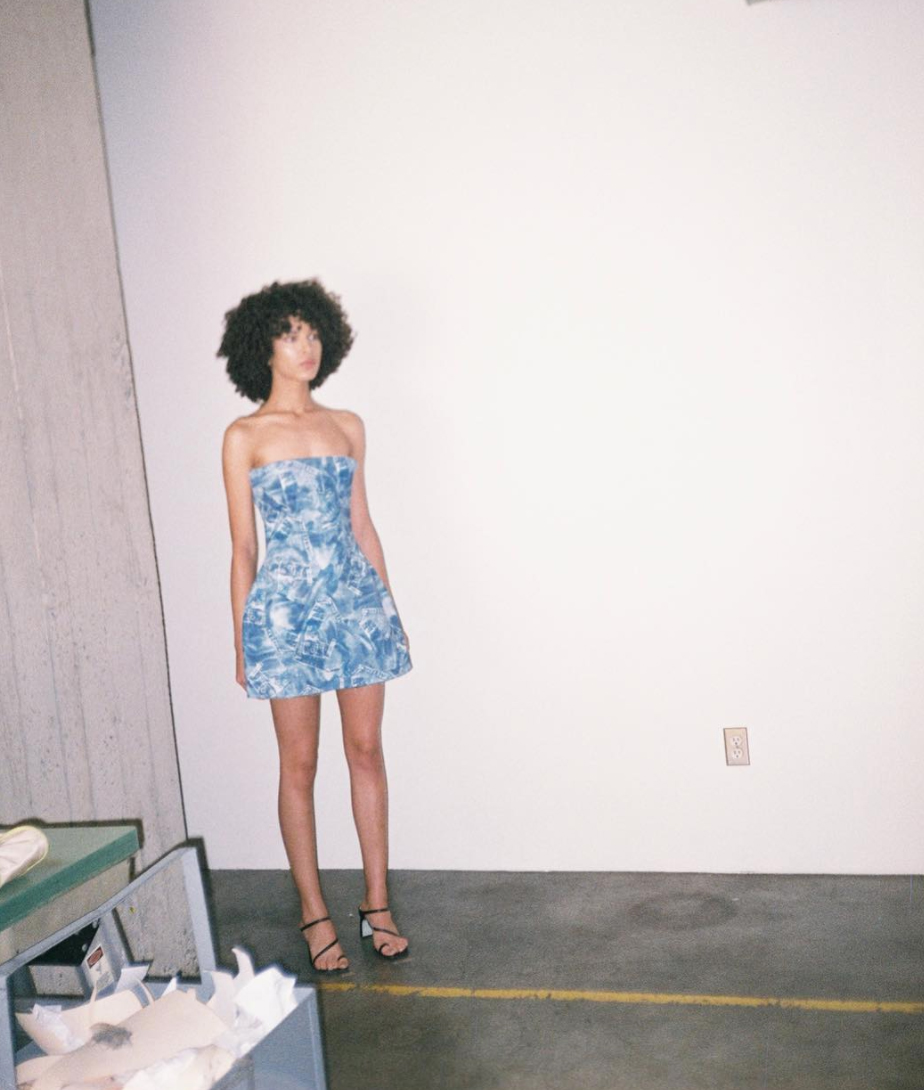 Bernard James
Bernard James is designed in Brooklyn, and handcrafted in NYC. The label is a globally-minded fine jewelry brand providing a new standard of luxury. The marriage of traditional technique and modern concepts makes each piece a work of art. Bernard aims to create a collection of timeless accents because "classic" never dies. Instagram: @bernardjames.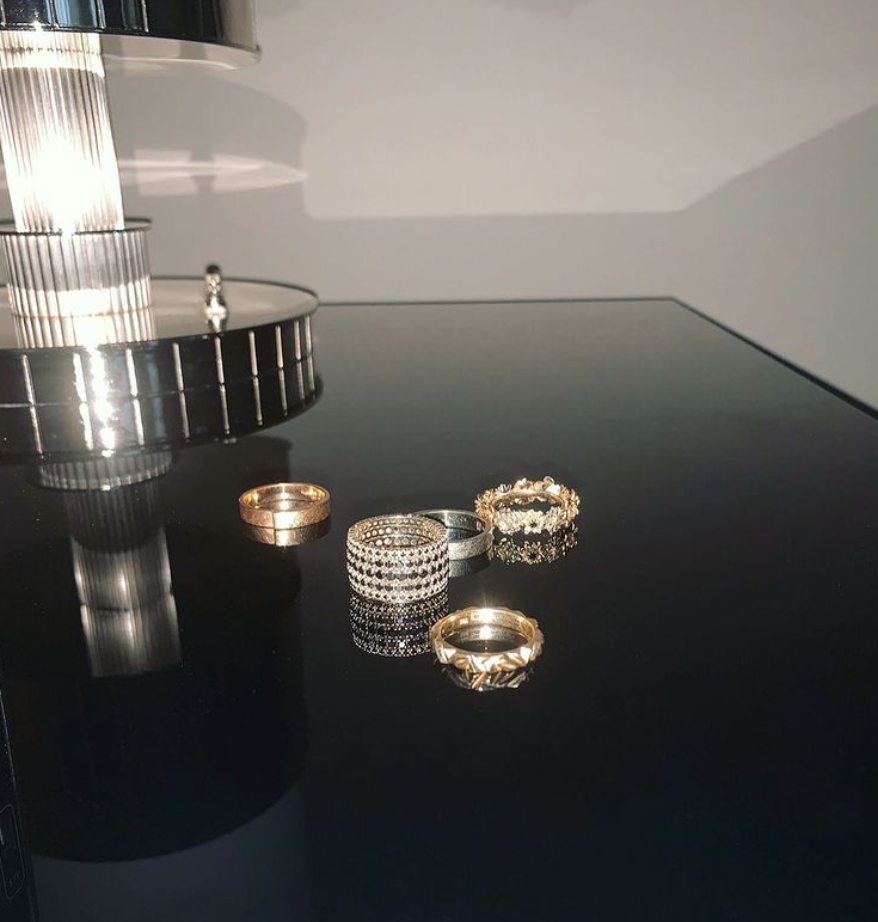 Kendall Miles Designs
Kendall Miles Designs was established in 2015 and is designed in Los Angeles. The label creates strut-worthy statement footwear, manufactured in Florence, Italy using traditional methods of hand-craftsmanship. Instagram: @thekendallmiles.
Claude Home
Not a fashion store, but Claude Home vintage furniture store is praised by the Fashion community worldwide. The selection is purely divine.  Instagram: @claudehome. Claude Home wants to gather a group of businesses that will pledge to continue to support the black community by donating proceeds from sales from one day a month. Email hello@claudehome.com to join the effort.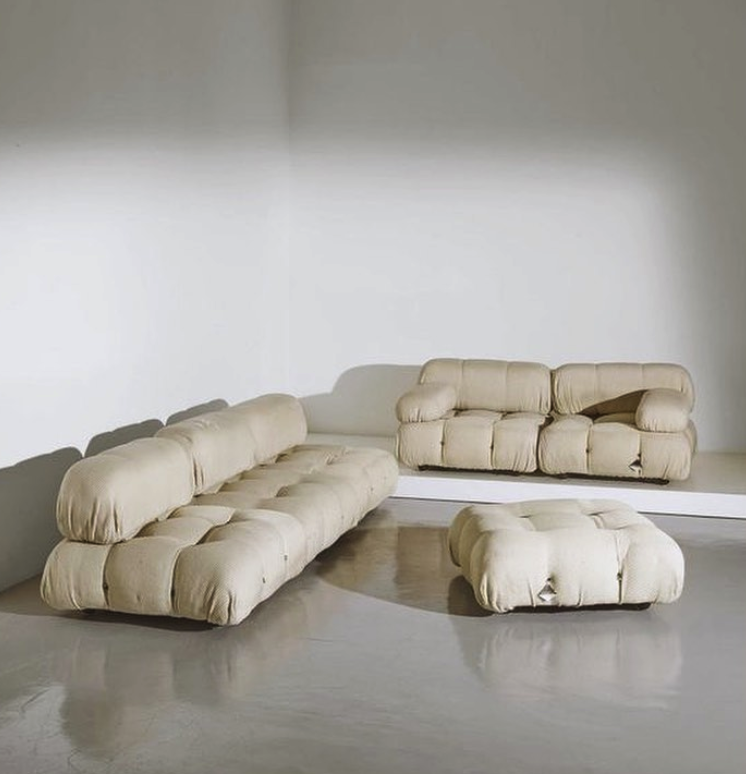 Ressources to support the black community in America
Of course, shopping is not the only answer. There are many ways to support the black community in America continuously: educating yourselves, talking about racial injustice, helping victims of police misconduct, joining an organization (campaign zero, black lives matter), signing a petition, vote, etc. You will find some useful resources below.