At Mode Rsvp we will always stand for equality, justice, humility, respect, and progress. Mode Rsvp's objective is to showcase creative ideas and designs in the fashion industry and beyond. Following the recent deaths of George Floyd and Breonna Taylor highlighting systemic racism and police brutality against the black community in the USA, we decided to dedicate this blog post to suggest ideas to support the black community in America on a sustainable basis. The first part of this post is about our 20 favorite US black-owned fashion businesses, and the second part displays resources to support the black community in America.
US black-owned fashion businesses we are obsessed with
If you are reading ModeRsvp.com, there are many chances that you like to shop and discover irresistible fashion labels. We curated a list of our favorite US fashion black-owned businesses we are obsessed with on Instagram. Check them out, follow them on social media, buy their beautiful designs, repost them. Any action will be helpful.
Cushnie
Cushnie is a luxury women's ready-to-wear and bridal brand, Cushnie embodies a refined sense of cosmopolitan minimalism and femininity. Instagram: @cushnie.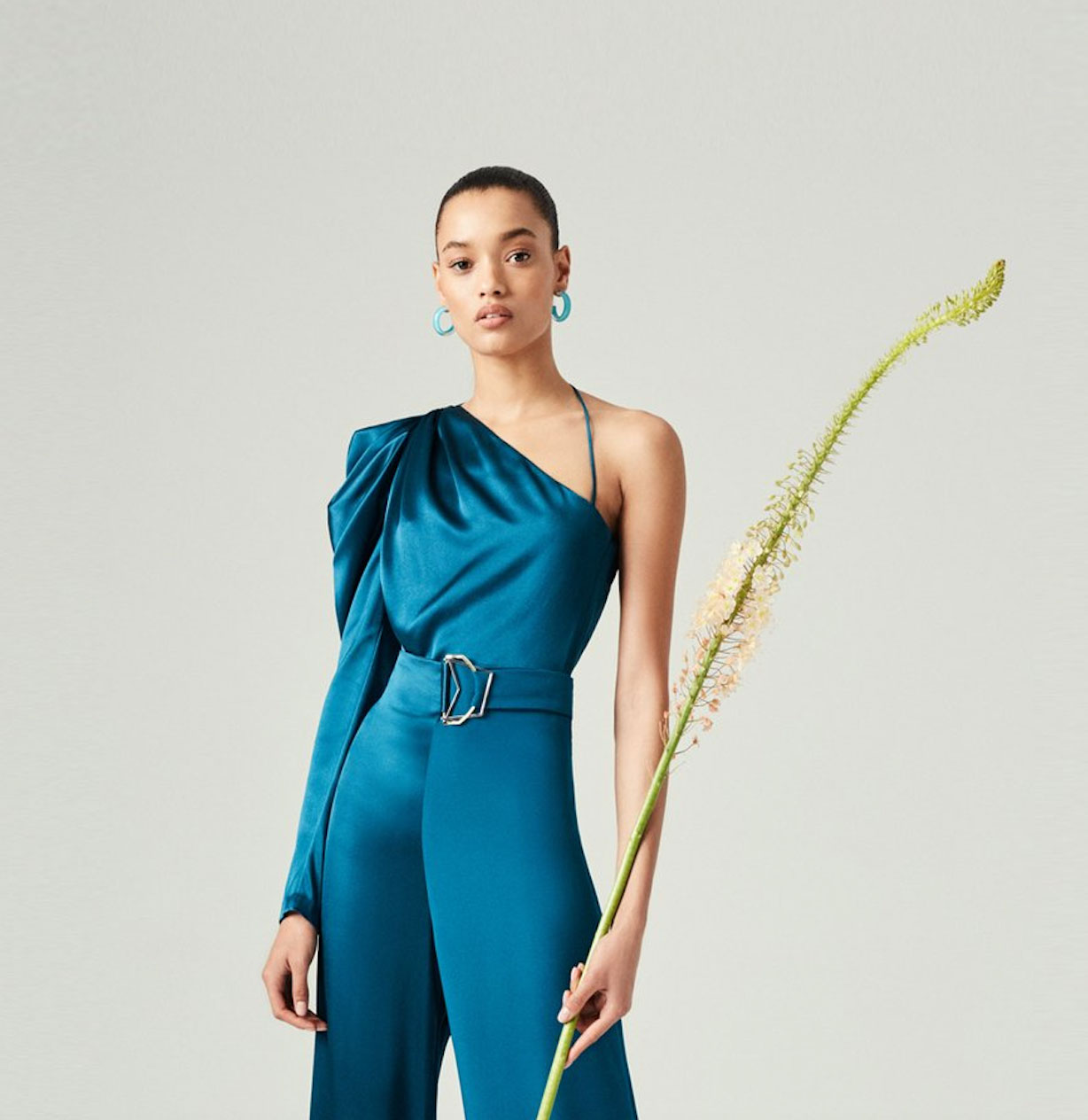 Sincerely Tommy
Sincerely, Tommy is a Brooklyn based lifestyle store with a house coffee bar focusing on emerging womenswear, lifestyle brands, and community.  Instagram: @sincerelytommy.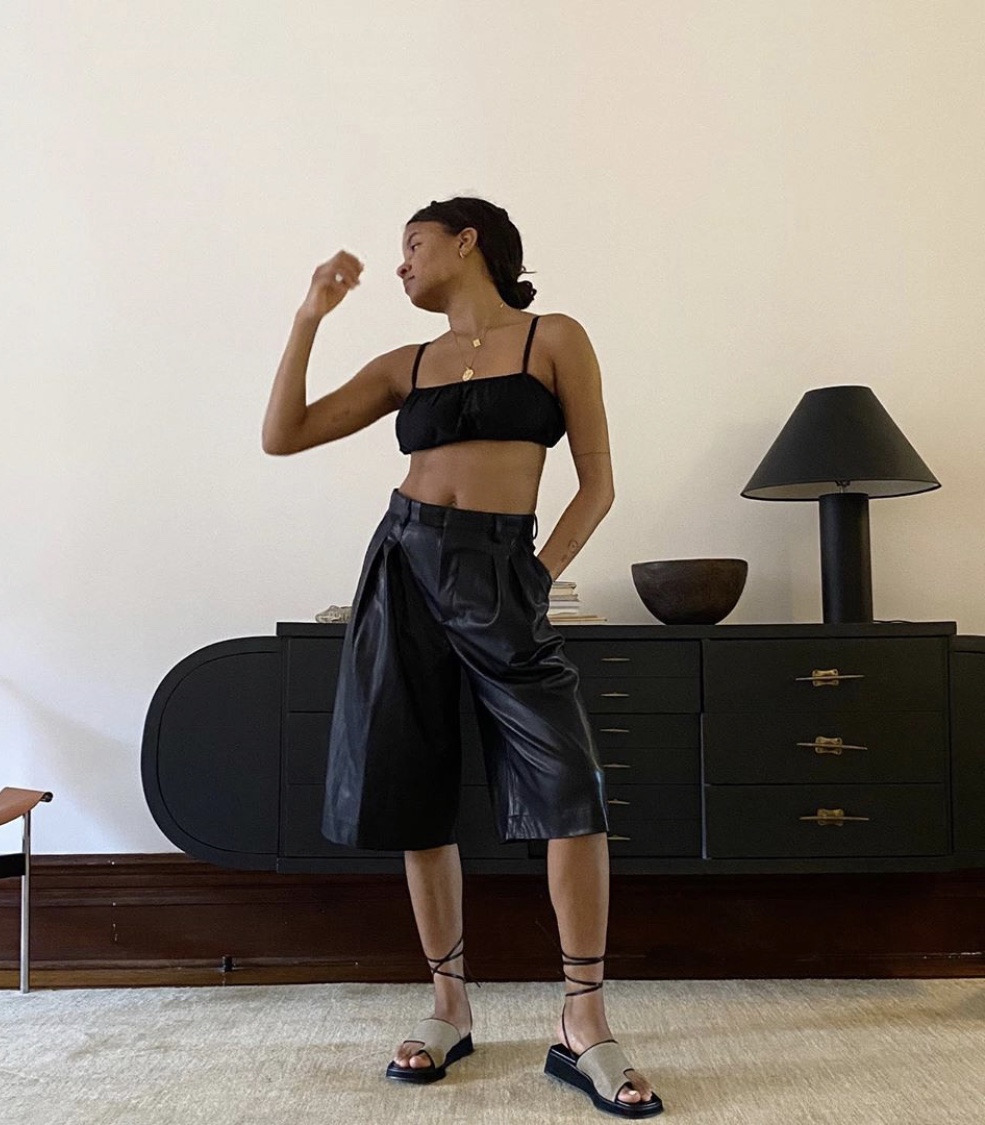 Edas
Edas delivers feminine and staple accessories, accommodating every day, eclectic woman.  Instagram: @__edas.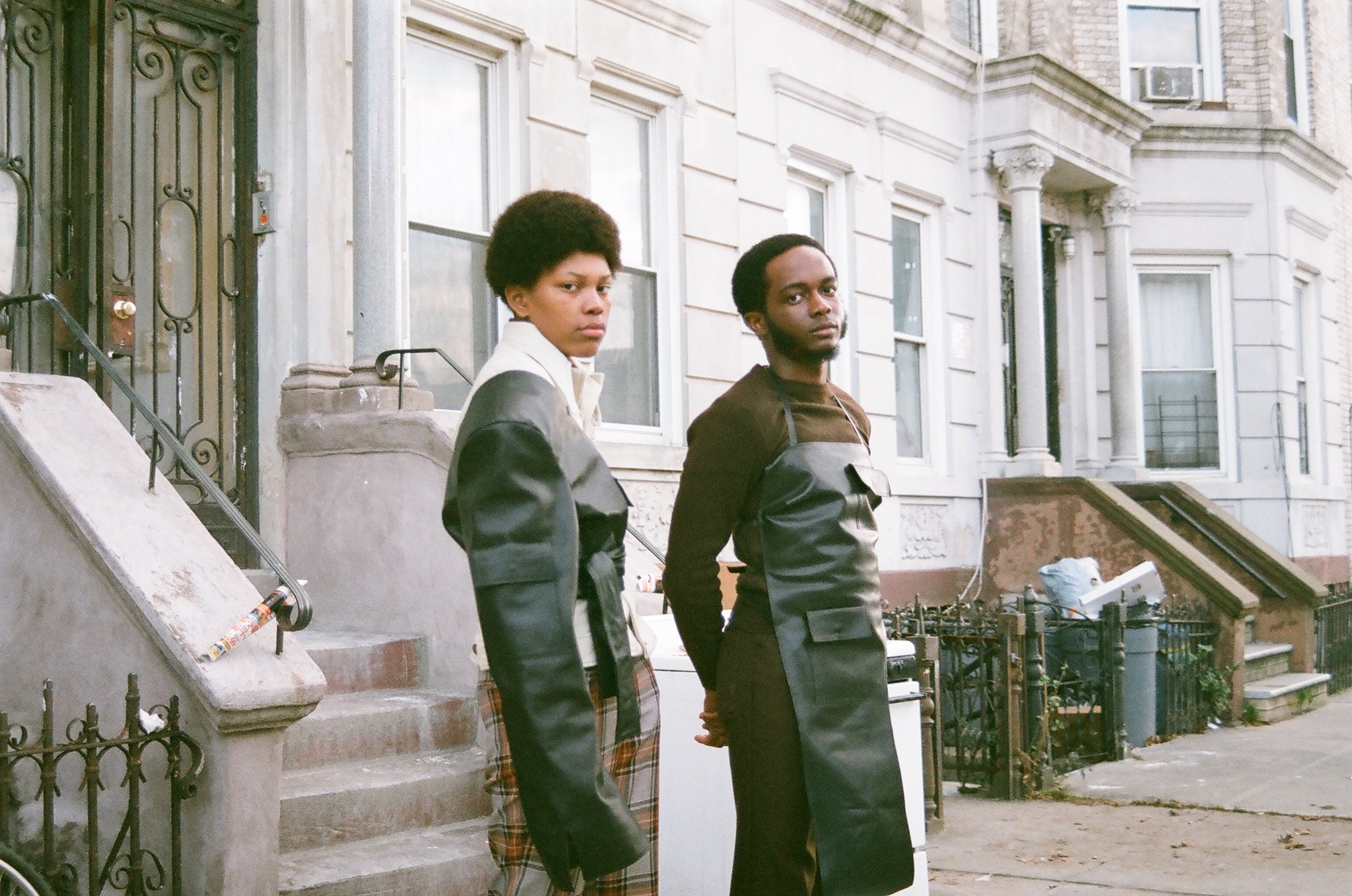 The Folklore
The Folklore is an innovative online retail concept based in New York City. The store stocks high-end and emerging designer brands from Africa and the diaspora, and serves as a cultural hub for contemporary brands, artists, and creatives to showcase their personal stories. Instagram: @thefolklore.

Subrina Heyink
Subrina Heyink is a designer/bridal vintage shop with a state of the art selection (Saint Laurent, Oscar De La Renta, Mugler, etc.). Instagram: @subrinaheyinkvintage.

Riot Swim
Riot Swim produces sexy, luxe, and minimalistic swimwear that cannot be found anywhere. Instagram: @riotswim.

Brother Vellies
Brother Vellies creates luxury accessories, handmade artisanally across the globe, that celebrate cultural histories, and timeless design. Instagram: @brothervellies.

Monrowe NYC
Monrowe NYC produces timeless brims, inspired by the jazz culture. Instagram: @monrowenyc.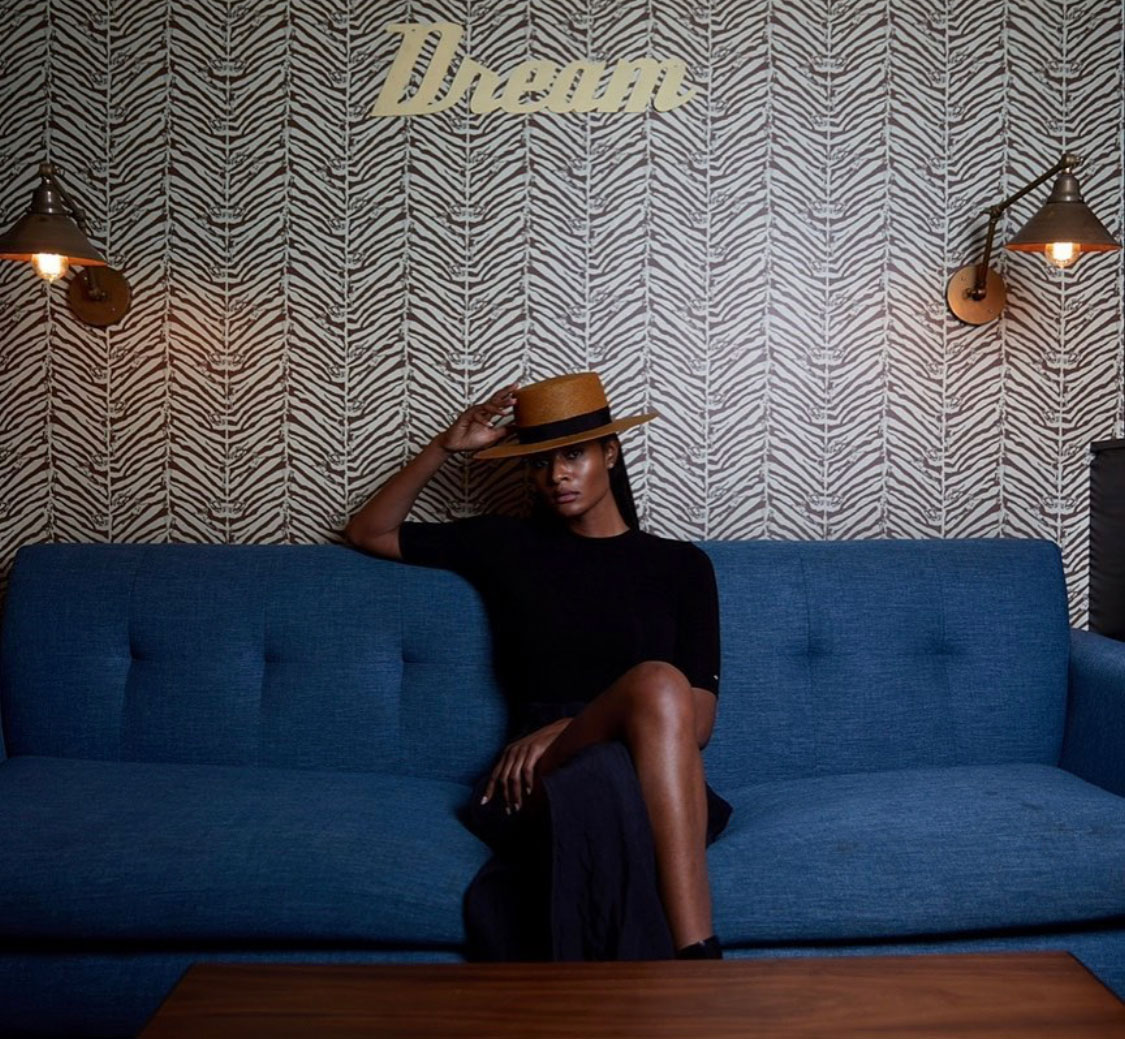 Laquan Smith
Laquan Smith's collection is unapologetic, determined, and glamourous. The designer has gained acclaim for its endless archive of distinctive garments and details. Instagram: @laquansmith.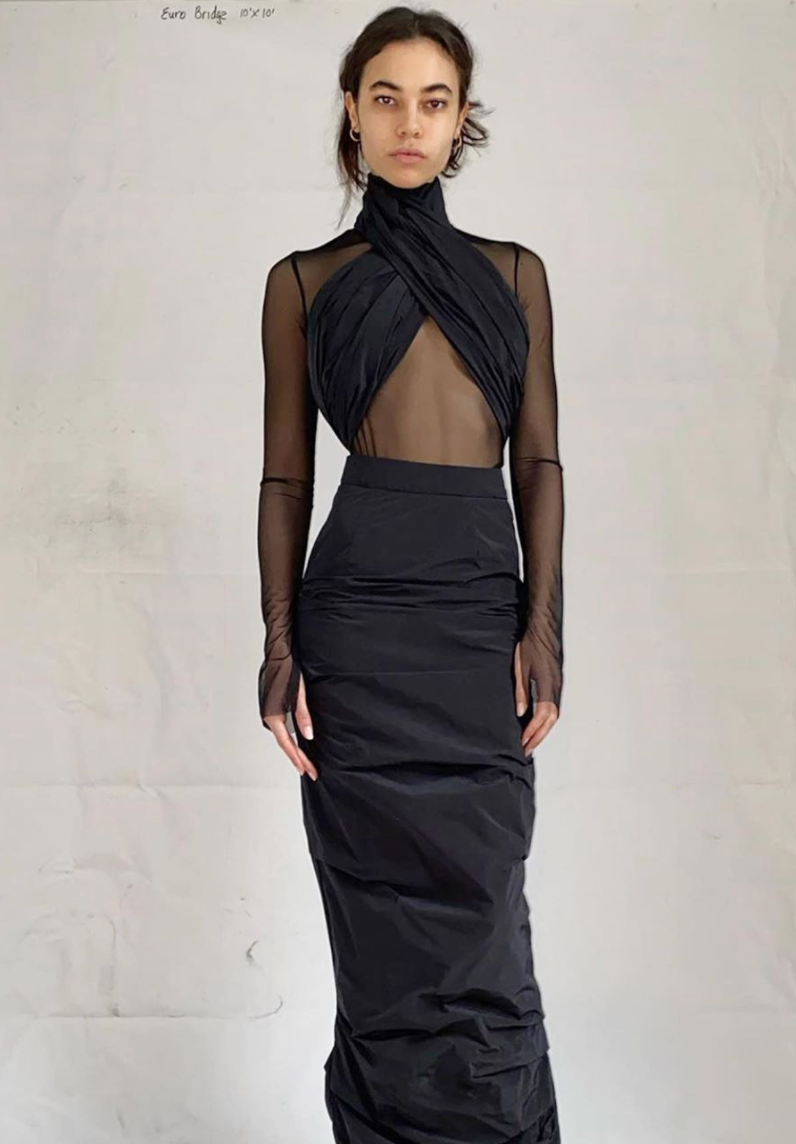 Slashed by Tia
Tia Adeola created the brand from her dorm room during the summer of 2017, using her art history background and passion for the Renaissance period as inspiration. As per Teen Vogue, she is ready to be one of the greatest female couture designers in the world. Instagram: @tiaadeola.
Lait De Coco Studio
Lait De Coco Studio is a fashion brand presenting handmade clothes, handmade jewelry, and vintage collections in the most sophisticated way. Instagram: @laitdecocostudio.

Maki Oh Fashion
Maki Oh is a womenswear luxury brand that fuses traditional African techniques with detailed contemporary construction. Instagram: @makioh.

Khiry
Khiry is an afro-futurist luxury brand channeling the beauty, art, heritage, and culture of the African diaspora into modern, luxurious vermeil jewelry. Instagram: @khiryofficial.

Fenty

Aman Woke
Ama Nwoke is a fashion brand that takes a vivacious lifestyle to complement a woman whose exploration of life and fashion lead the way. Instagram: @amanwoke.

Pyer Moss
Pyer Moss is a luxury menswear and womenswear fashion label concerned with building a narrative that speaks about heritage and activism. The label is sold limitedly and in no particular schedule at exclusive high-end boutiques worldwide. Instagram: @pyermoss.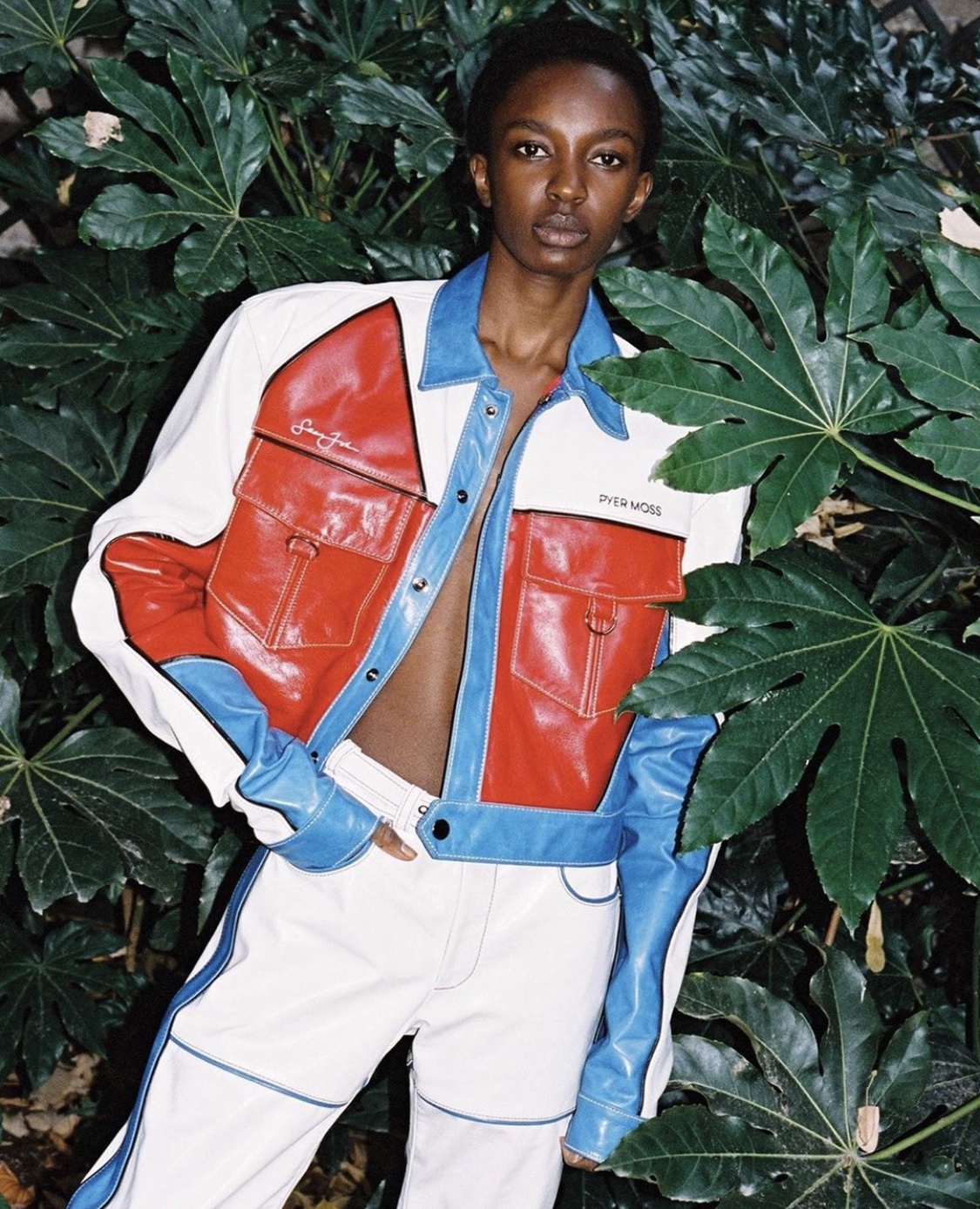 Chelsea Bravo
Chelsea Bravo's collections feature both womenswear and menswear, creatively infusing an artistic hand combined with simple and free shapes through a contemporary silhouette. Pieces are sampled and made-to-order in-house. Instagram: @chelseabravo.

Local European
Made in Los Angeles, Local European produces elegant streetwear essentials made of deadstock fabrics, which reduces textile waste, saves energy, and lowers our carbon footprint. Instagram: @localeuropean.

Sami Miro Vintage
Made in Los Angeles, Sami Miro Vintage makes limited collections with upcycled fabrics. Instagram: @samimirovintage.

Claude Home
Not a fashion store, but Claude Home vintage furniture store is praised by the Fashion community worldwide. The selection is purely divine.  Instagram: @claudehome. Claude Home wants to gather a group of businesses that will pledge to continue to support the black community by donating proceeds from sales from one day a month. If you are interested in joining the effort email hello@claudehome.com.

Ressources to support the black community in America
Of course, shopping is not the only answer. There are many ways to support the black community in America continuously: educating yourselves, talking about racial injustice, helping victims of police misconduct, joining an organization (campaign zero, black lives matter), signing a petition, vote, etc. You will find some useful resources below.