Discover my favorite minimal luxury chic cashmere label: Naked cashmere review.
Since I moved to the USA, I have been looking for great cashmere sweaters like I used to get in France. Most of the time, I was disappointed with the cashmere items I ordered. First, because a lot of brands use a blend of wool so you don't get the quality, warmth and softness of full cashmere sweaters. Secondly, the styles were not very modern or minimal. Over time, I found a few brands that I love, and one of my favorites is Naked Cashmere.
Naked Cashmere Review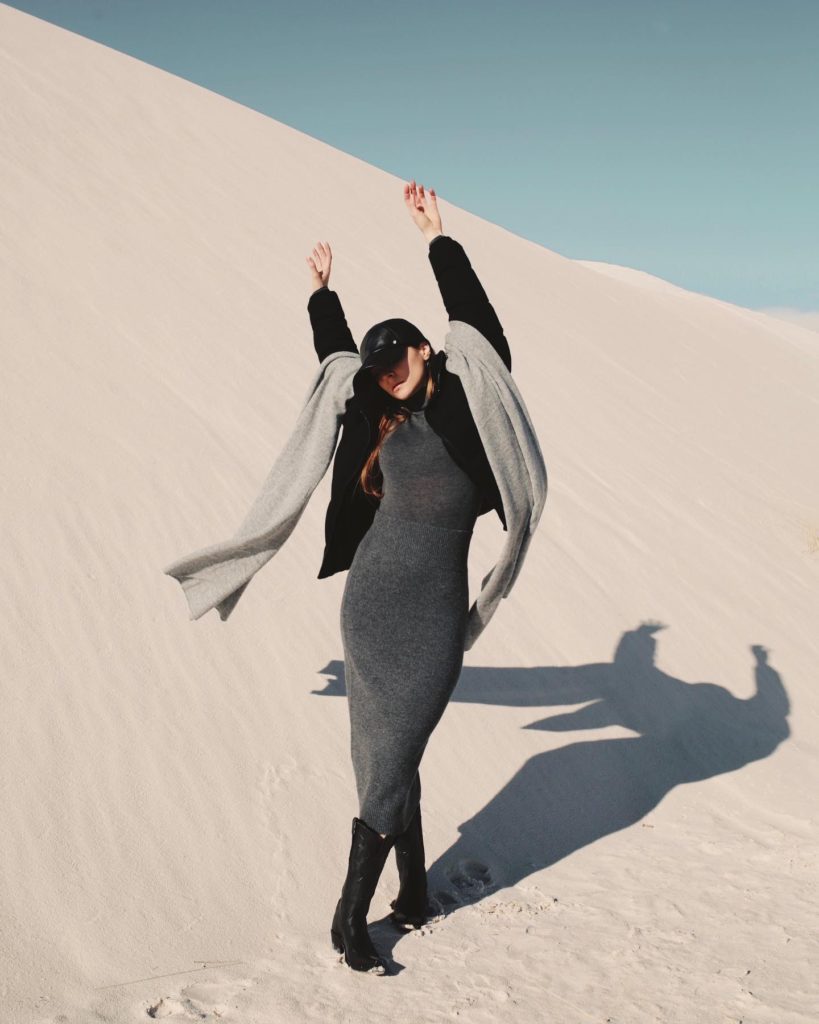 Naked Cashmere is not the most affordable cashmere brand, but it is definitely one of the most luxurious. I love the hues they used: rich earth tones or beautiful greys. Definitely, these Naked Cashmere pieces are amazing luxury wardrobe staples. This season, I got:
A wide scarf: it is super soft and I wear it inside (cozy on my couch) or outside (a warm style addition to my coats).
A midi skirt: the fit is fantastic and so soft.
The body turtleneck: this is the piece, I always needed:  the softest turtleneck that I own, I need it in every color.
The puffer jacket: this piece is so warm and comfy.
I am obsessed with every piece that I got. Indeed, I can wear them all together but they also look great with any other items of my closet. I need to stock more of these pieces as they are so versatile, high-quality, warm and comfy.
Shop my cashmere winter look


Sustainable cashmere: Fair practice and fair price
Naked Cashmere sources only Traceable cashmere and by doing so is able to ensure three very important things: fair-trade, sustainable and cruelty-free cashmere.
Naked Cashmere is a direct-to-consumer business model. They remove the middlemen and work directly with their factories in Mongolia. By doing this, they are able to offer 100% luxury cashmere in its most pure form at just half the traditional retail price.
Why cashmere is so sought after?
Cashmere fibers are incredibly thin and delicate, super lightweight, and therefore easy to wear and pack. Only a handful of these fibers come from the undercoat of the Kashmiri Goat, making it a rare commodity. Cashmere is about 8x warmer than regular wool (source: Naked Cashmere).  Cashmere adapts to your body temperature, keeping you comfortable no matter the weather. The ultimate feel? Buttery soft to the touch.
When to get the best prices at Naked Cashmere
The Black Friday sale is amazing at Naked Cashmere . Most of the items are 50% off and because the style is so timeless you can wear them season after season. They also have a Winter Sale. The prices are really worth it. You can also get 20% off your first order.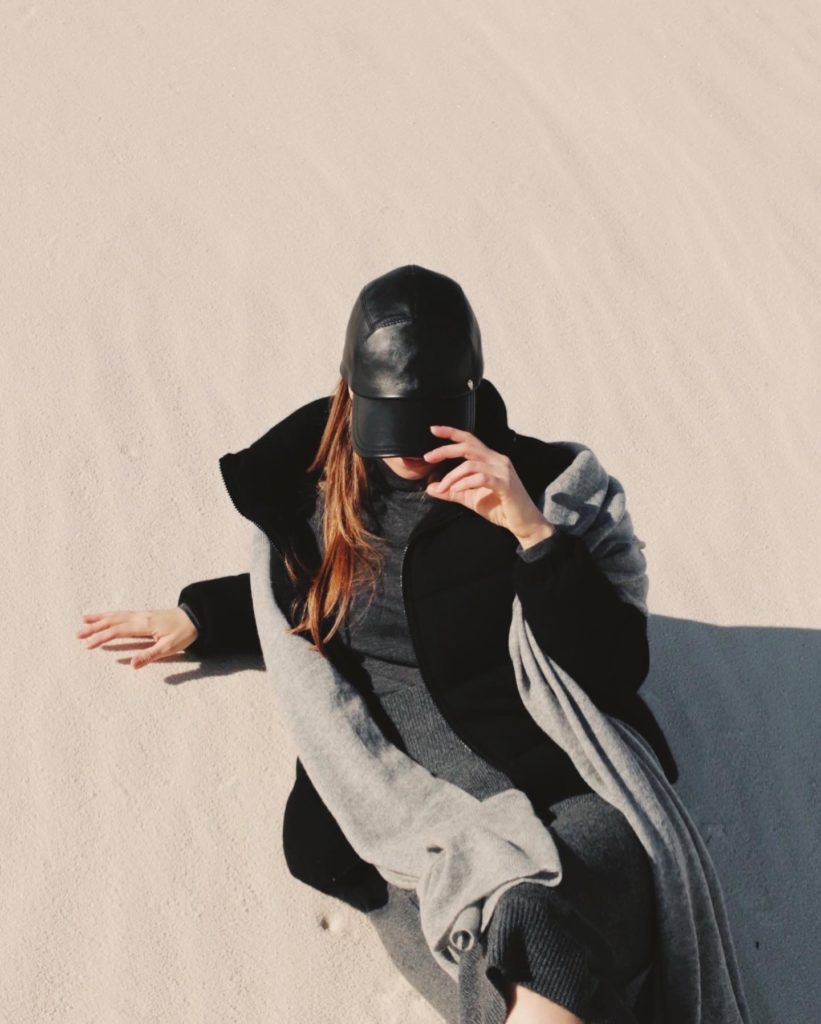 Luxurious Cashmere on sale

Minimal luxury cashmere pieces
Shop my cashmere  luxury wardrobe staples wishlist

More cashmere sweaters in this blog post.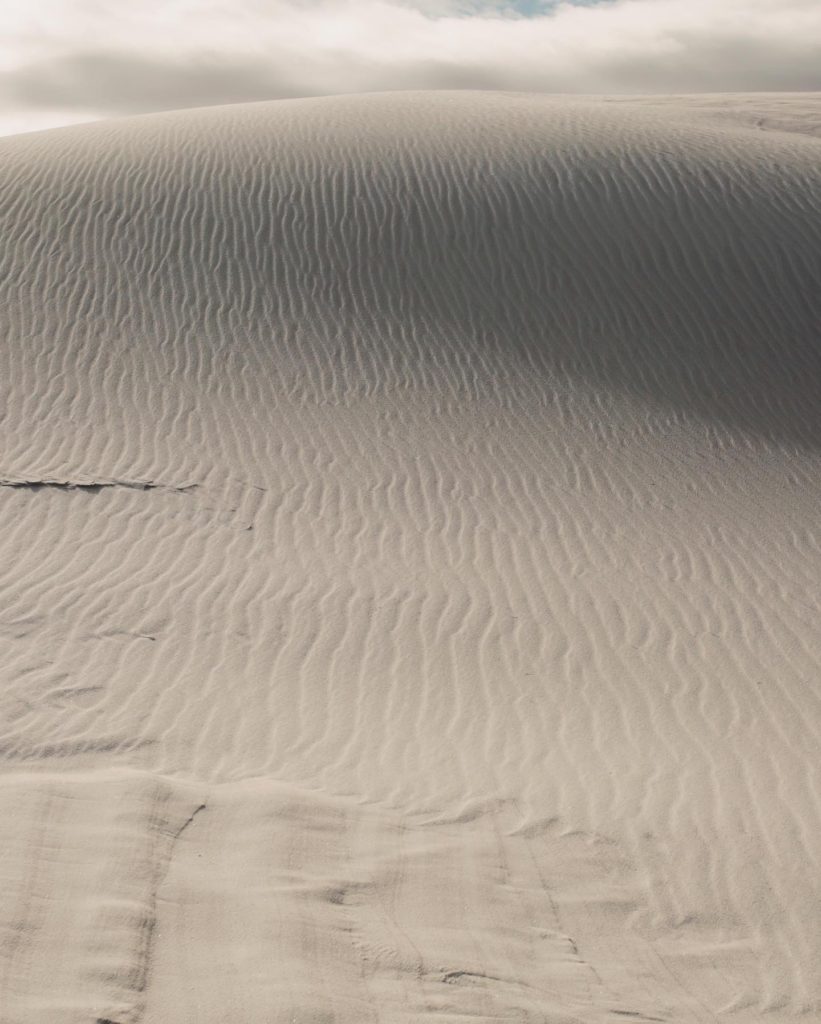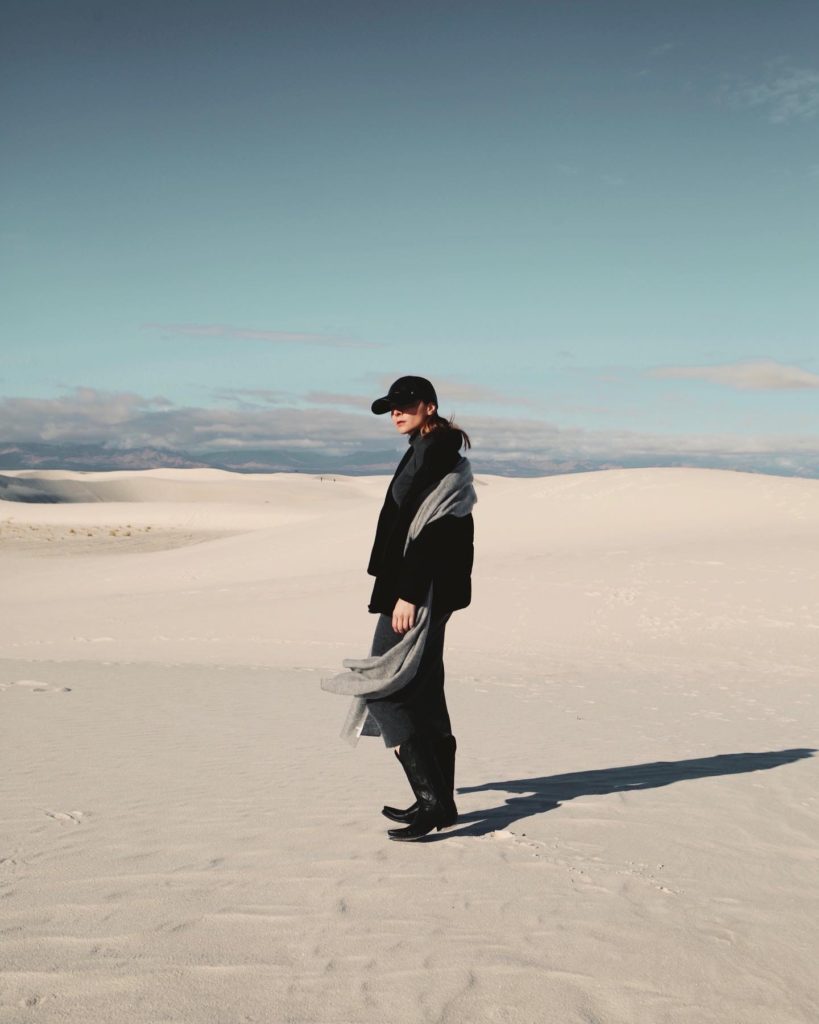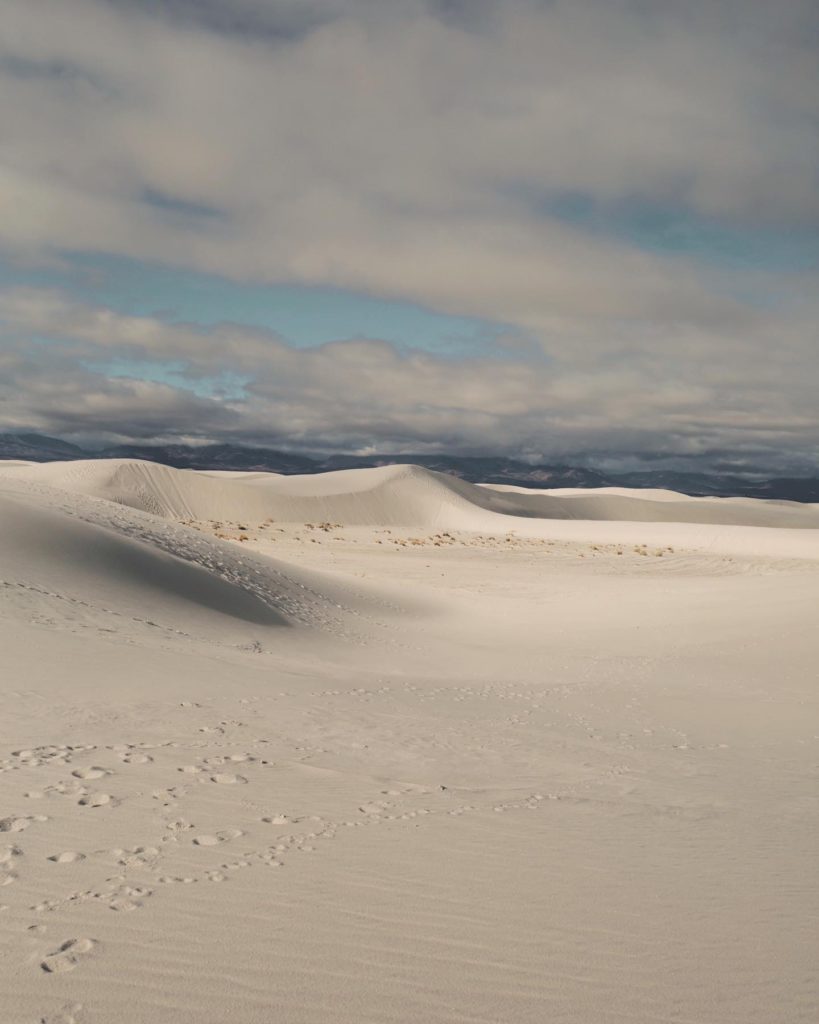 Location White Sands National Park
Pictures Julia Comil