Favorite festive jewelry to upgrade any outfit. I made a selection in partnership with My Theresa of my favorite jewels to wear season over the season and to get right now for the Holiday parties. I shop at My Theresa, because it is one of my favorite online shopping websites for designer clothing and trendy luxury items and it has one of the best customer services ever.

Fashion Jewelry is always a great style investment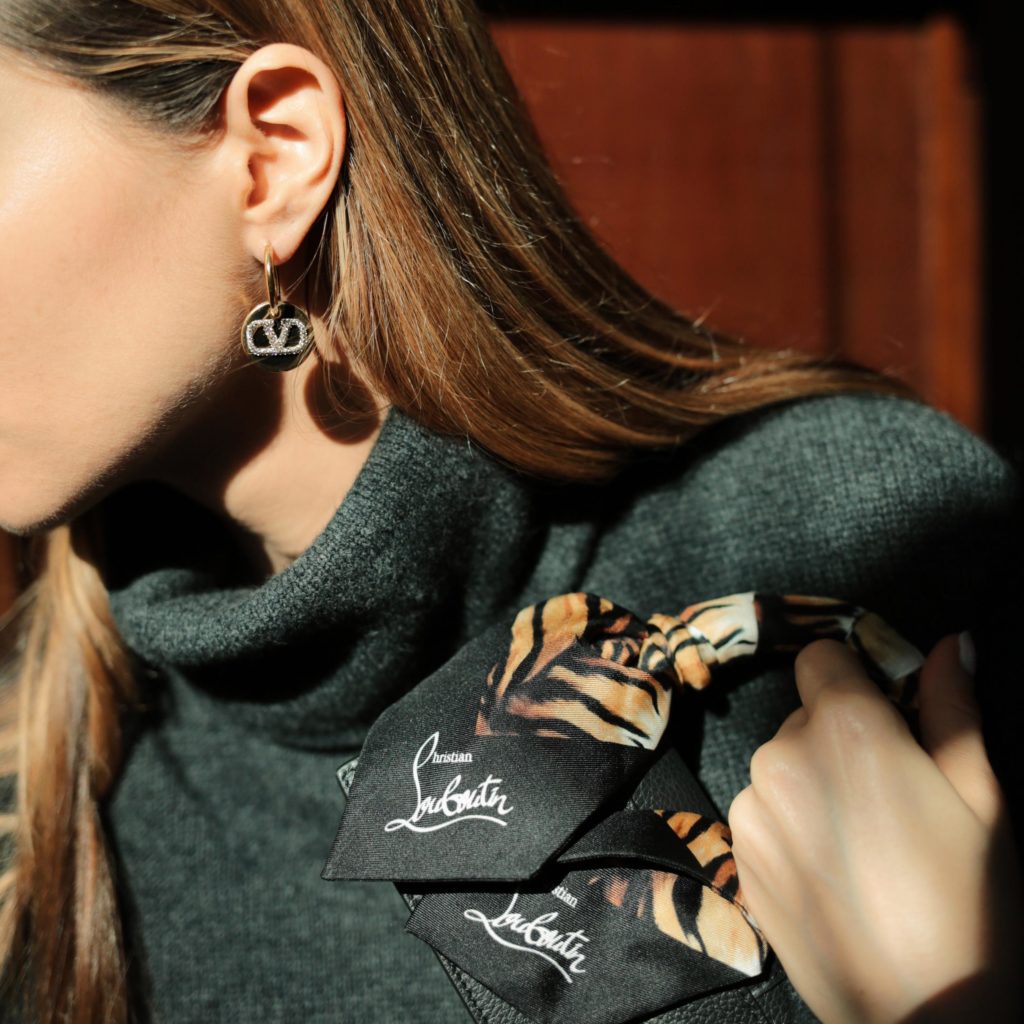 Jewelry has always been an easy way to elevate any outfit to celebrate the holiday season. Also, you can upgrade your day-to-night look easily with some crystal earrings.  I love wearing some festive jewelry over and over for a cocktail party, date-night but also for some unofficial event, like a Sunday brunch. I always enjoy wearing elevated earrings with a simple sweater, it will instantly create a fashion statement.
Festive jewelry to wear over and over
Logo earrings
Valentino logo embellished hoop earrings via Mytheresa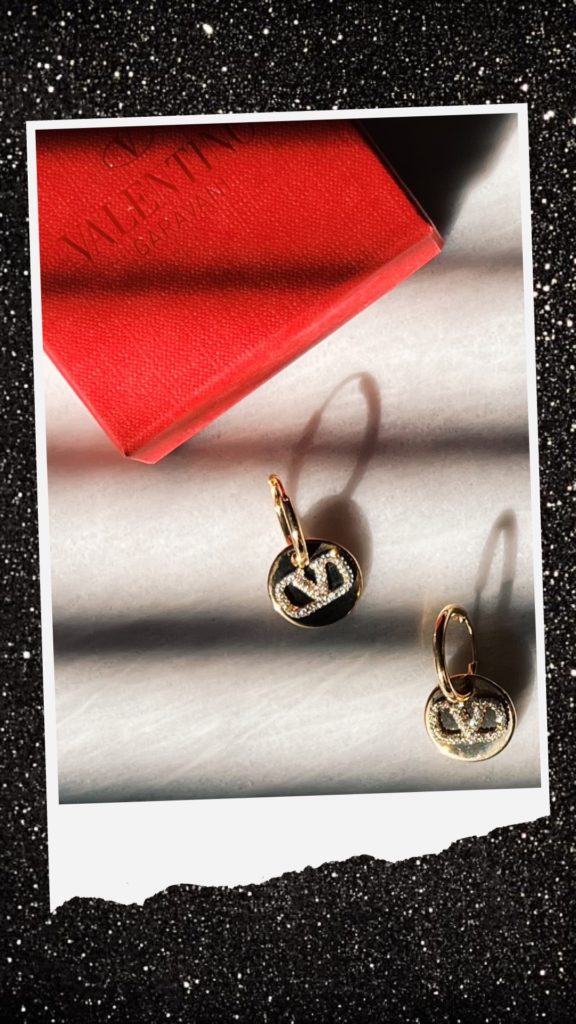 Crystal necklace
Saint Laurent crystal choker necklace via Mytheresa.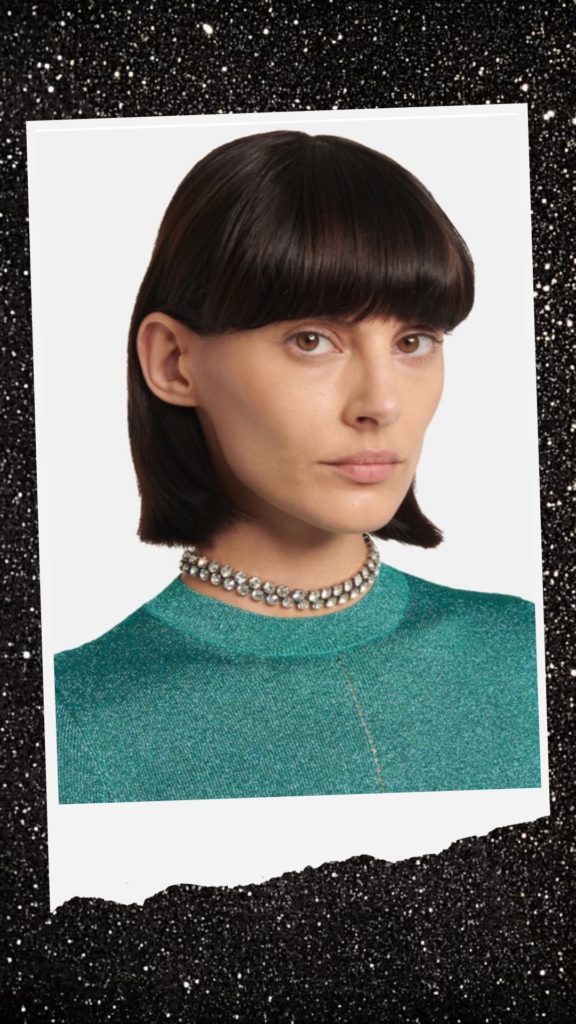 Edgy emerald green
Balenciaga crystal-embellished loop earrings via Mytheresa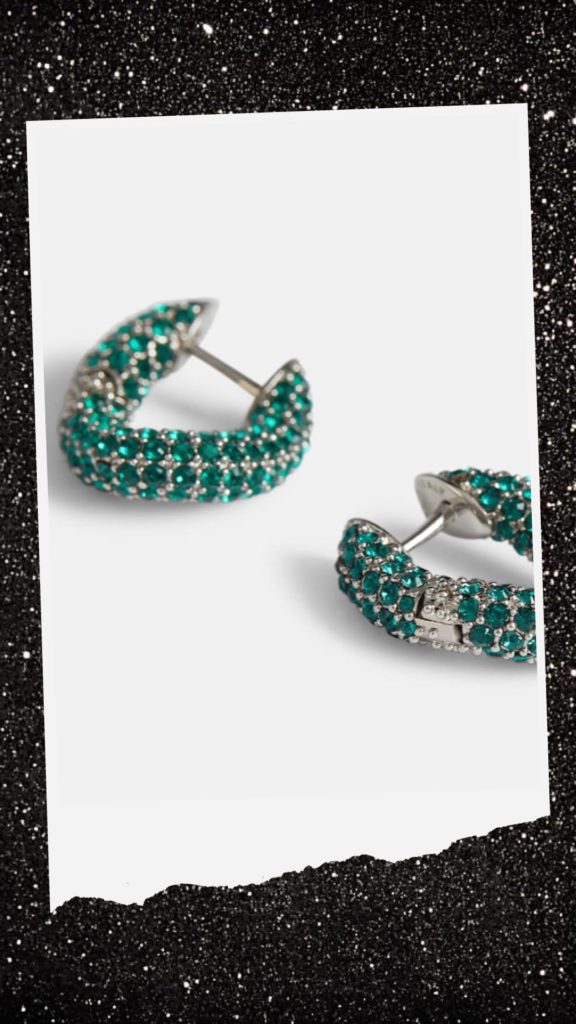 Gold hoops
Bottega Veneta plated gold structural hoops via Mytheresa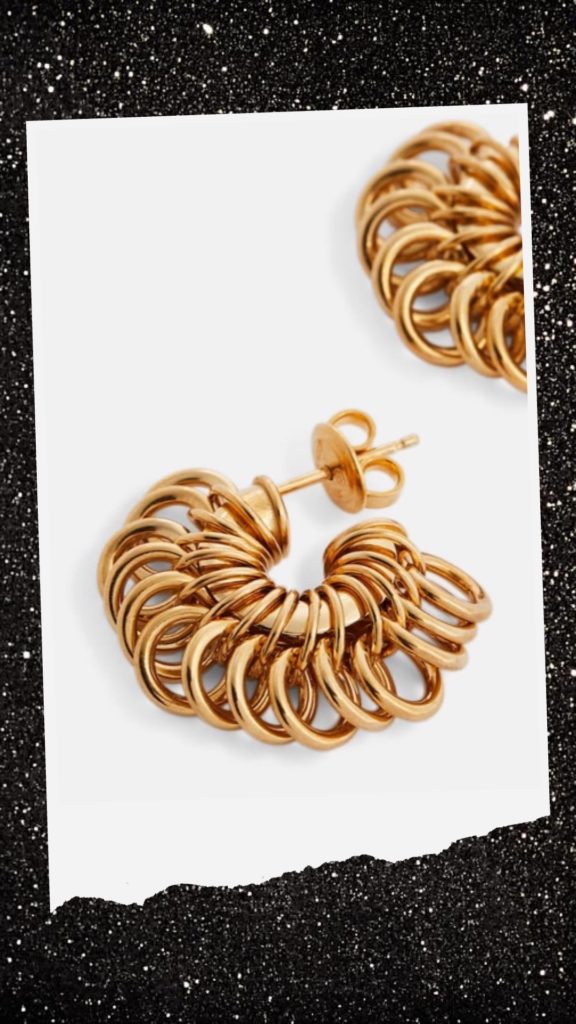 Gold necklace
Jil Sander chunky plated gold chain necklace via My Theresa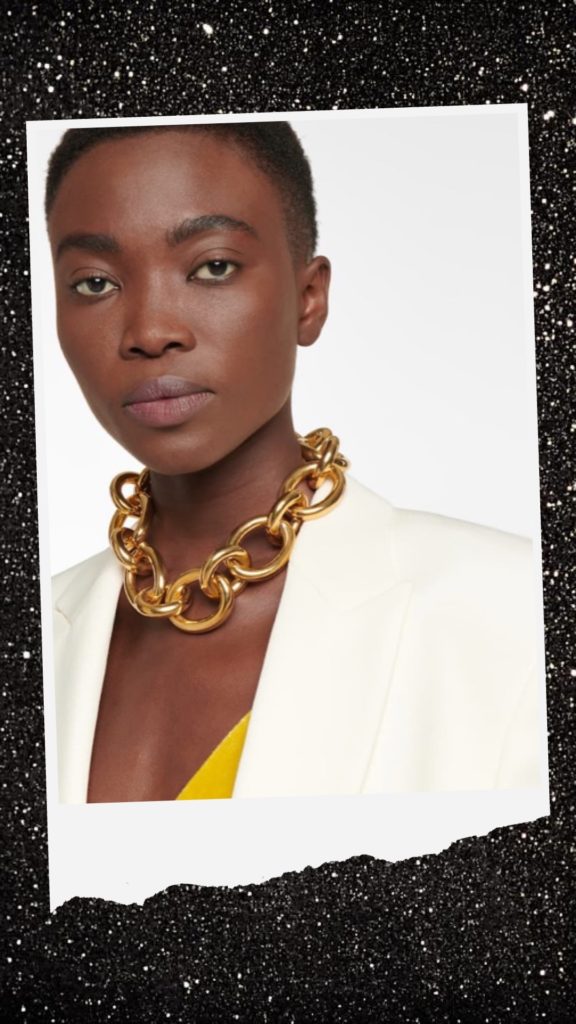 The nano bag trend has worn like a jewel
Louboutin nano bag via Mytheresa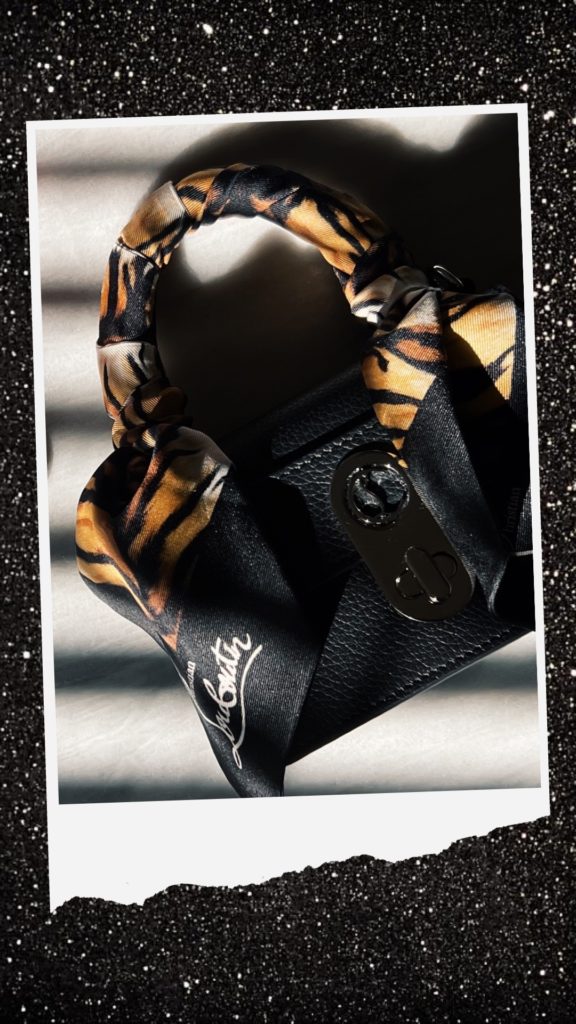 Shop your timeless party jewelry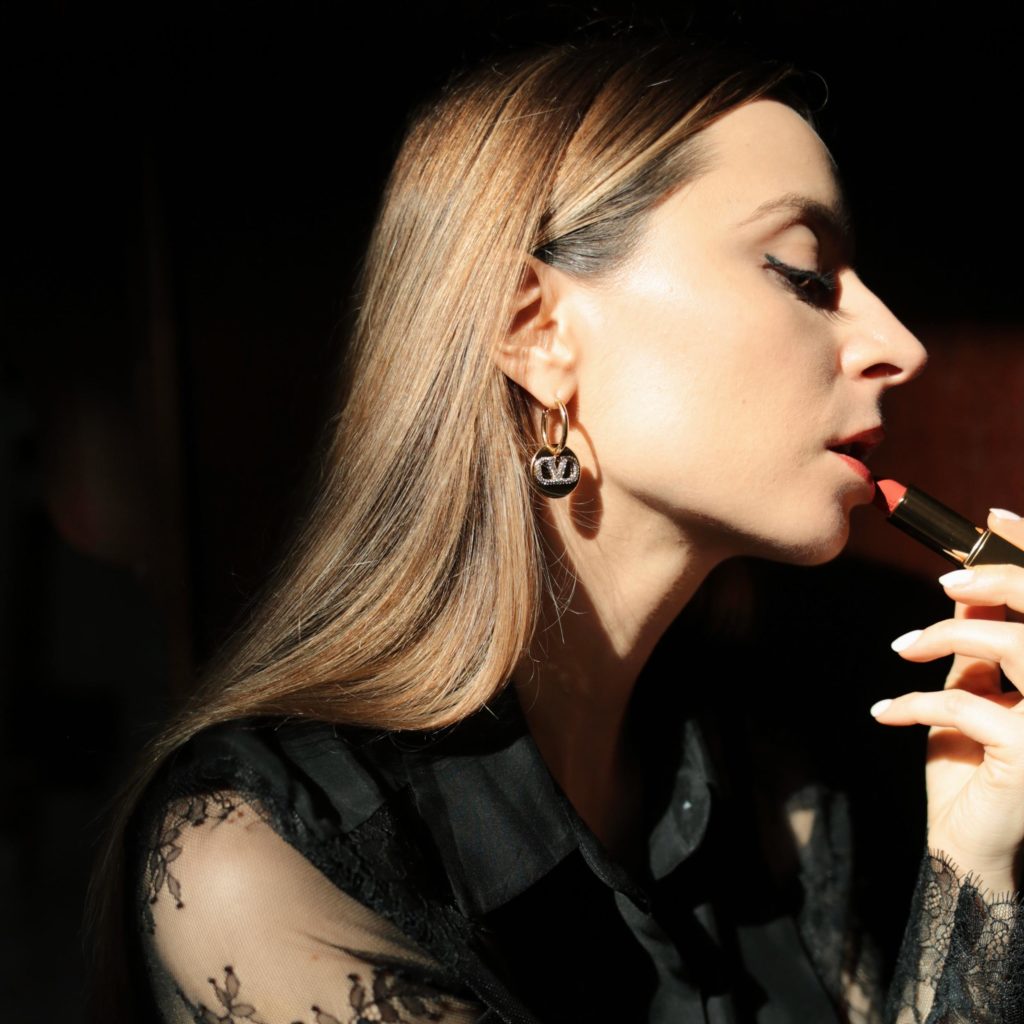 Shot by Julia Comil.
More festive outfit ideas? Check out this blog post.