Best luxury gift ideas for Valentine's day that she will keep in her closet forever.
As a Fashion blogger, I spend a significant amount of time looking for the latest trends and investment pieces. I gather in this blog post my favorite luxury gift ideas for Valentine's day. I luckily partner with My Theresa for this blog post. My Theresa is one of my favorite online shopping destinations for designer clothing and trendy luxury items. Also, My Theresa has one of the best customer services ever.
I have tried many of these coveted luxury items, and I love them. Find the perfect gift for your loved one below.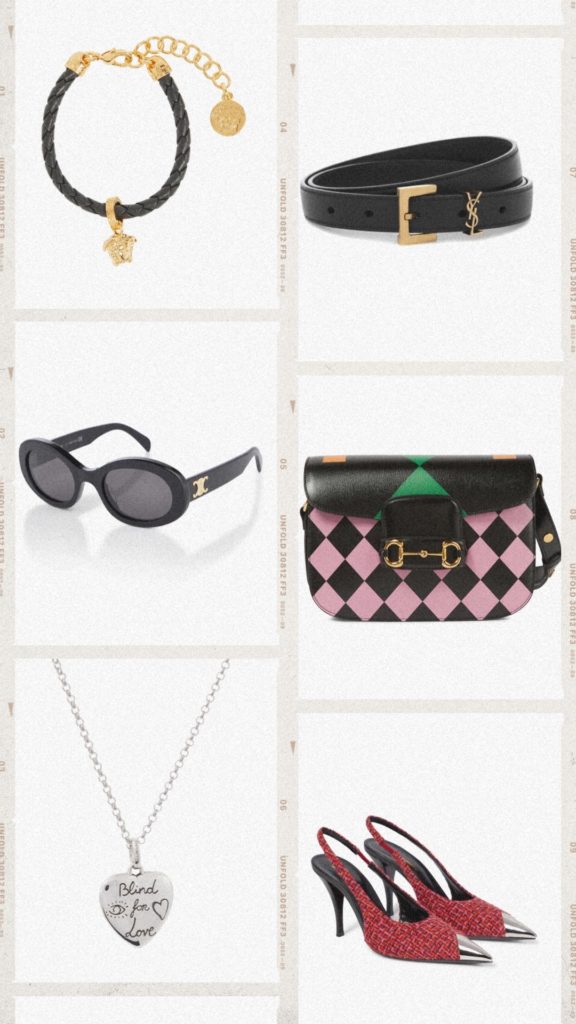 The timeless chic designer belt – Valentine's day gifts
An indispensable of your wardrobe, a black leather belt with an effortless chic golden buckle is a wardrobe staple that looks effortless, chic, and luxurious.

The logo black sunglasses
Like the belt, timeless black shades with a golden touch will also look effortless, chic, and luxurious.

The perfect pumps – Best Valentine's day gifts
Here, you will only find some "Sex & The City" inspired shoes. They are a wardrobe statement and will come in handy for many date nights and other celebrations: a gift to wear all year long and to ignite love.

The designer jewels
Jewelry has always been an easy way to elevate any outfit. You can upgrade your day-to-night look easily with some beautiful earrings.

The luckiest girl: the designer bag – Best luxurious Valentine's day gift
Be extremely generous with a timeless designer bag to keep for decades and which value may increase overtimes.

More gift ideas in this blog post.
Pin it on Pinterest