A one piece swimsuit from Solid and Stripes and a strappy back bodysuit from Urban Outfitters are all you need to stay stylish this summer! Check out this blog post to find a selection of bodysuits, skirts and espadrilles for a hot weather!
The Solid and Striped One Piece Swimsuit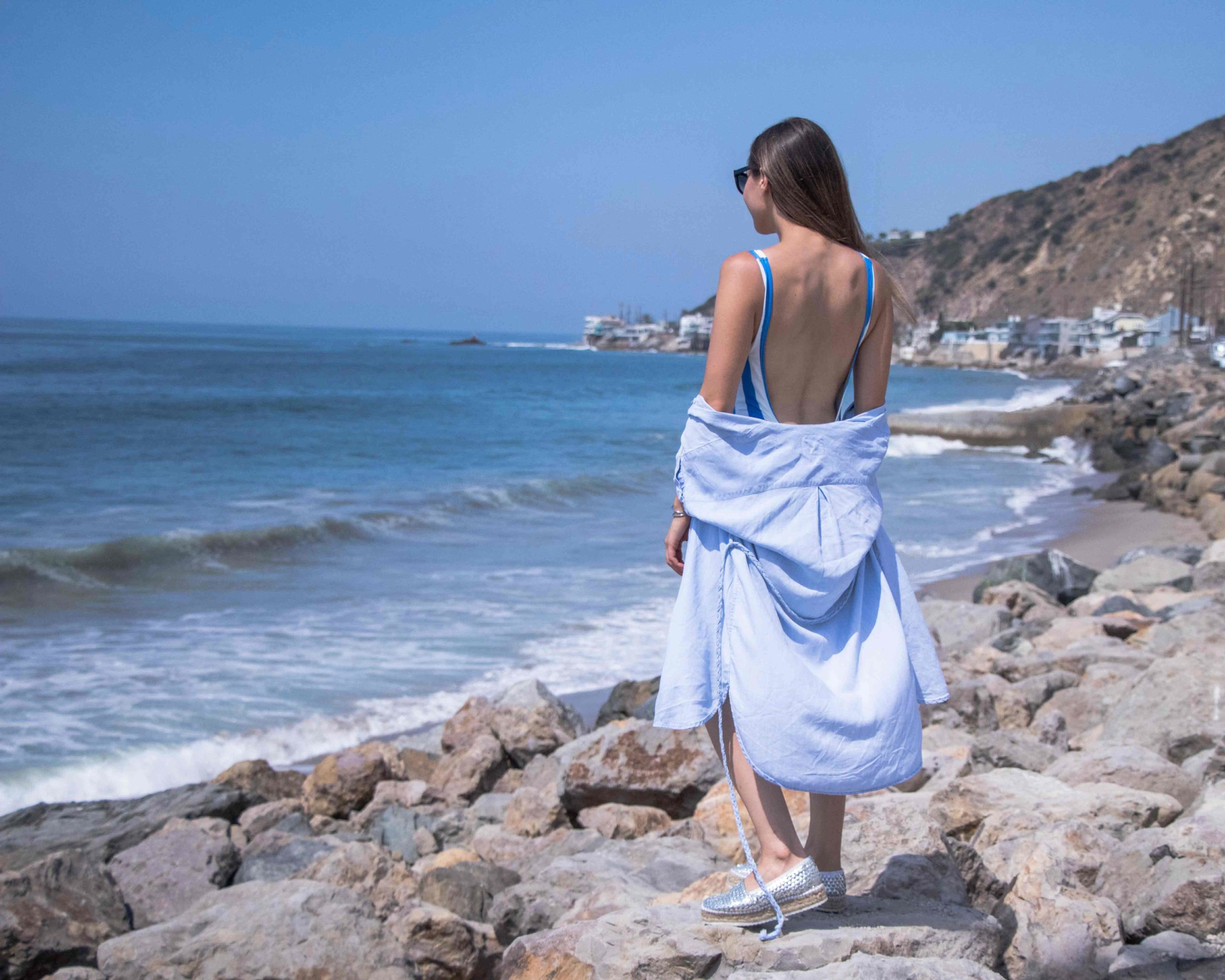 I have a big crush for this swimwear brand. The designs are very elegant and it is sexy but sophisticated! I am wearing the Anne-Marie swimwear I can wear it as a swimwear but also under a long shirt or as a bodysuit with a skirt!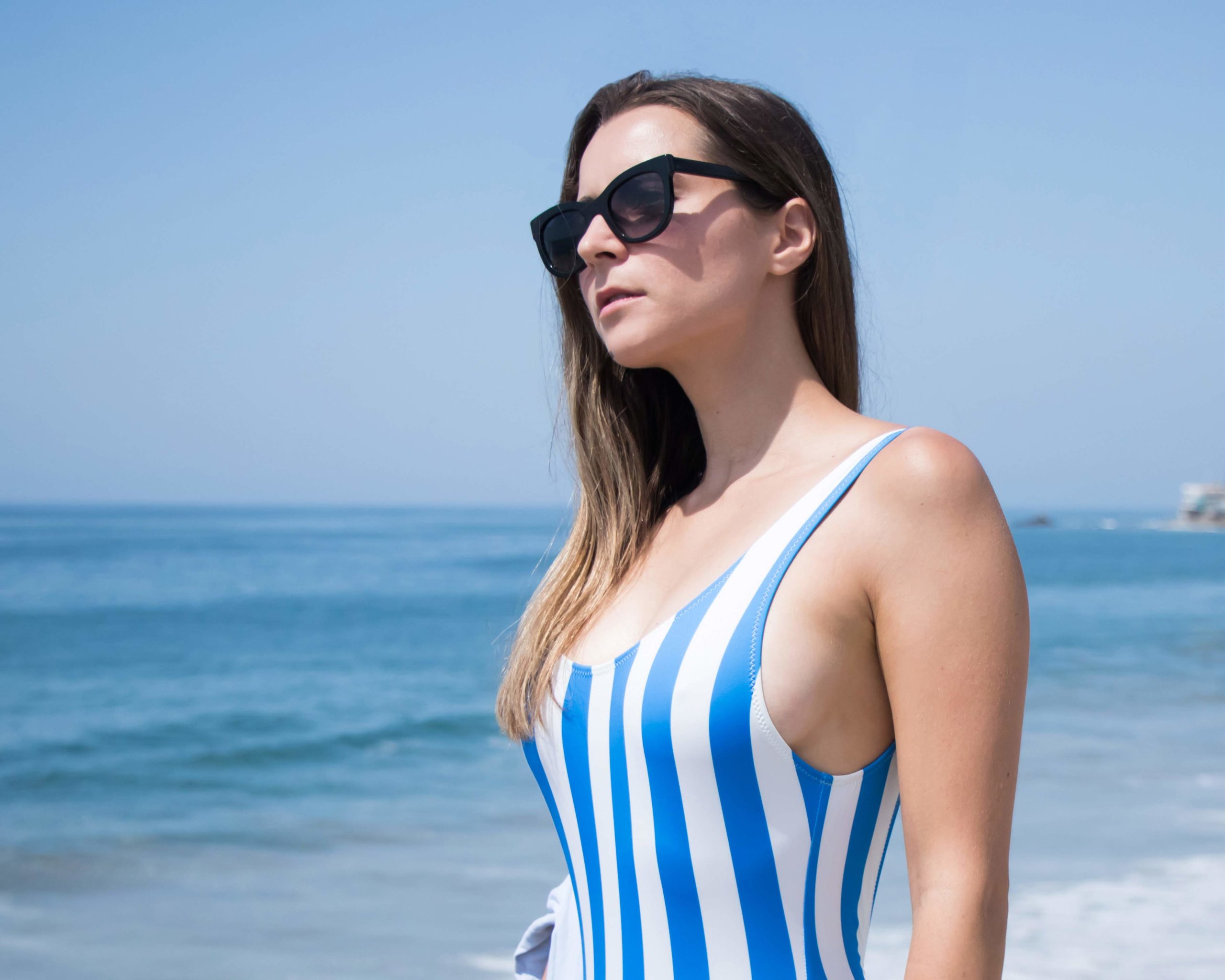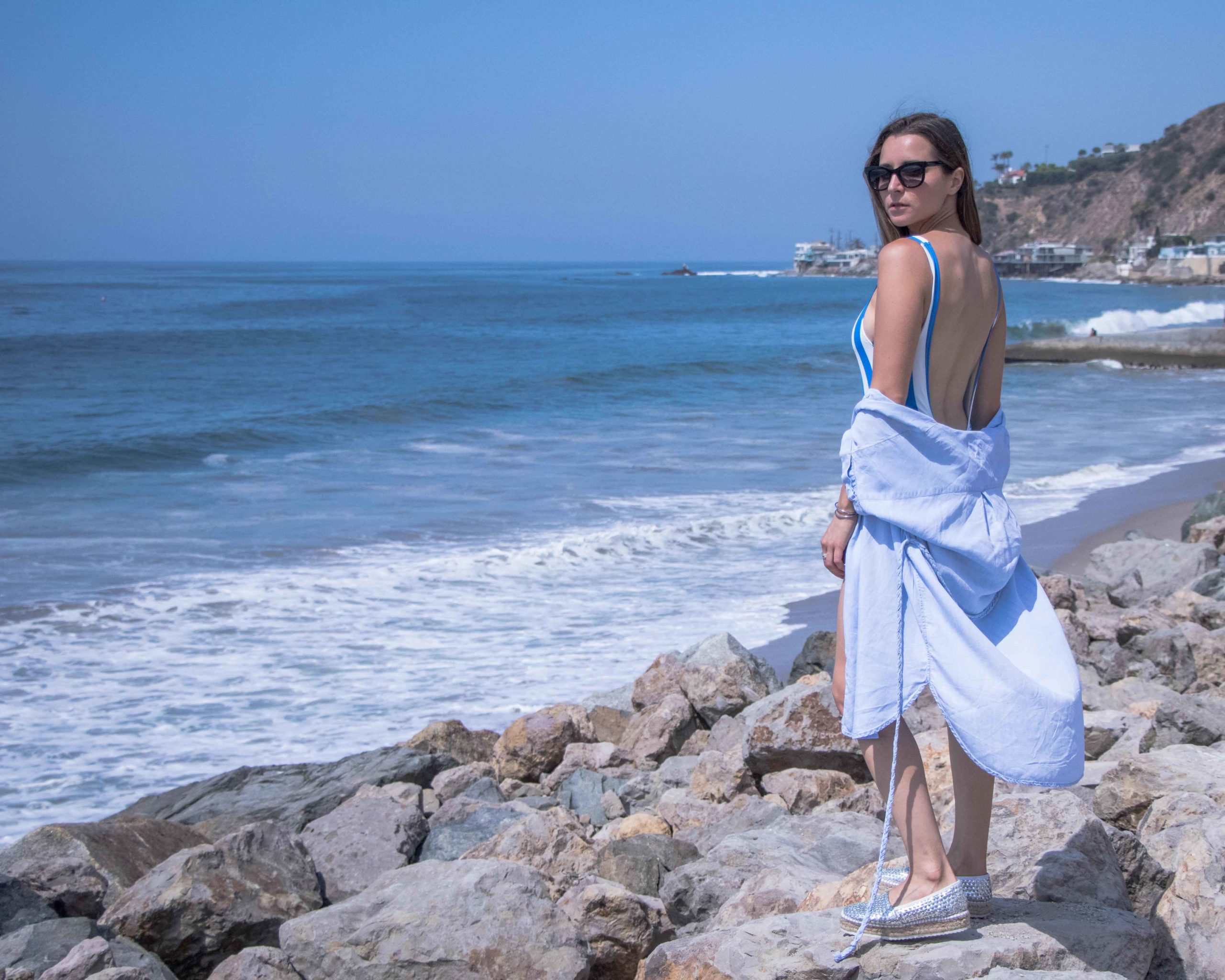 Items: Swimwear: Anne-Marie Solid and Striped / Shirt: Rails similar here / Shoes: Atelier Costa / Eyewear: Velvet Eyewear
Shop the look

The Strappy Back Bodysuit with the Tasseled Mini Sand Skirt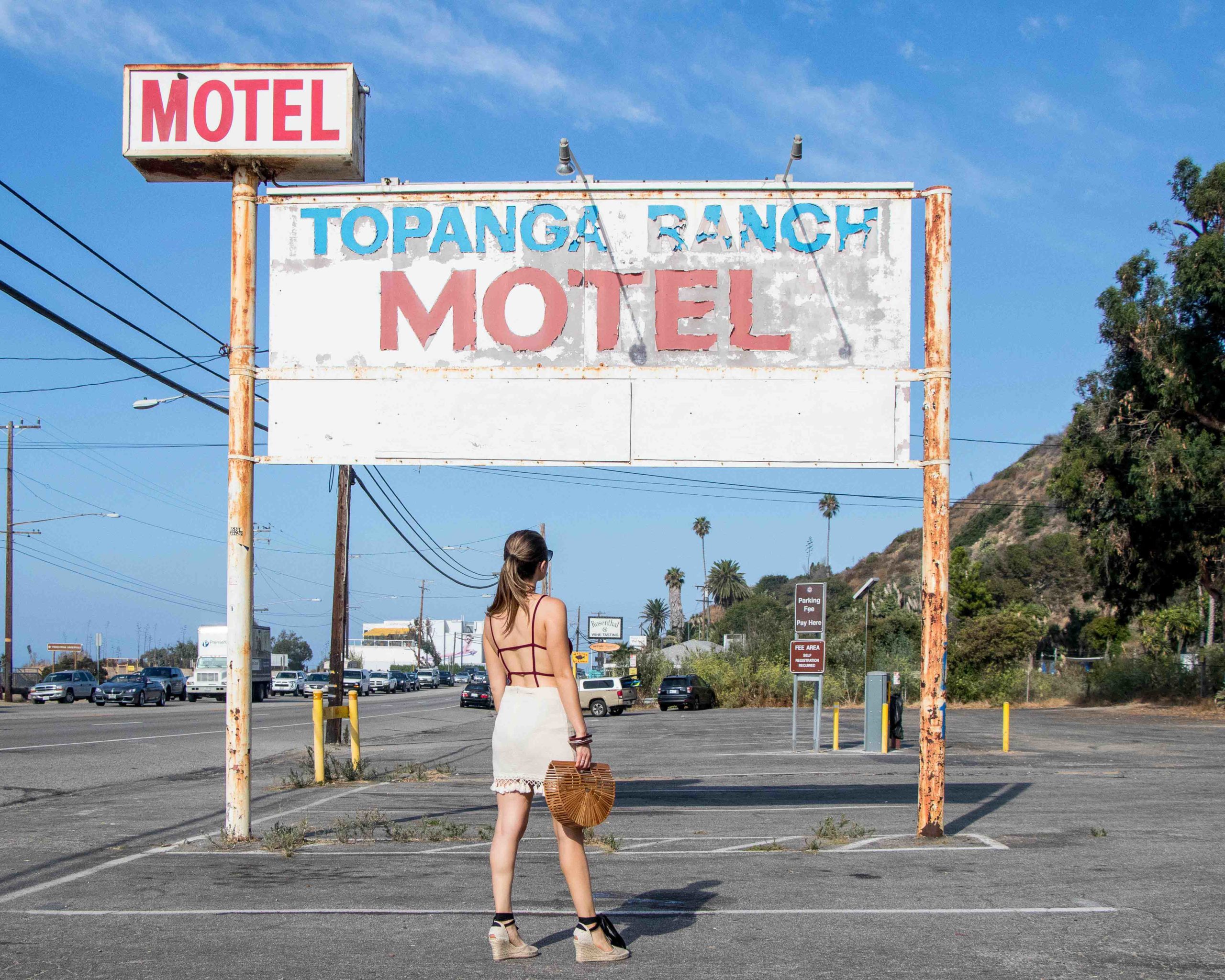 When it is too warm, why bother to wear a shirt! This strappy back bodysuit combined with this sand skirt are a great option for the Los Angeles hot wave!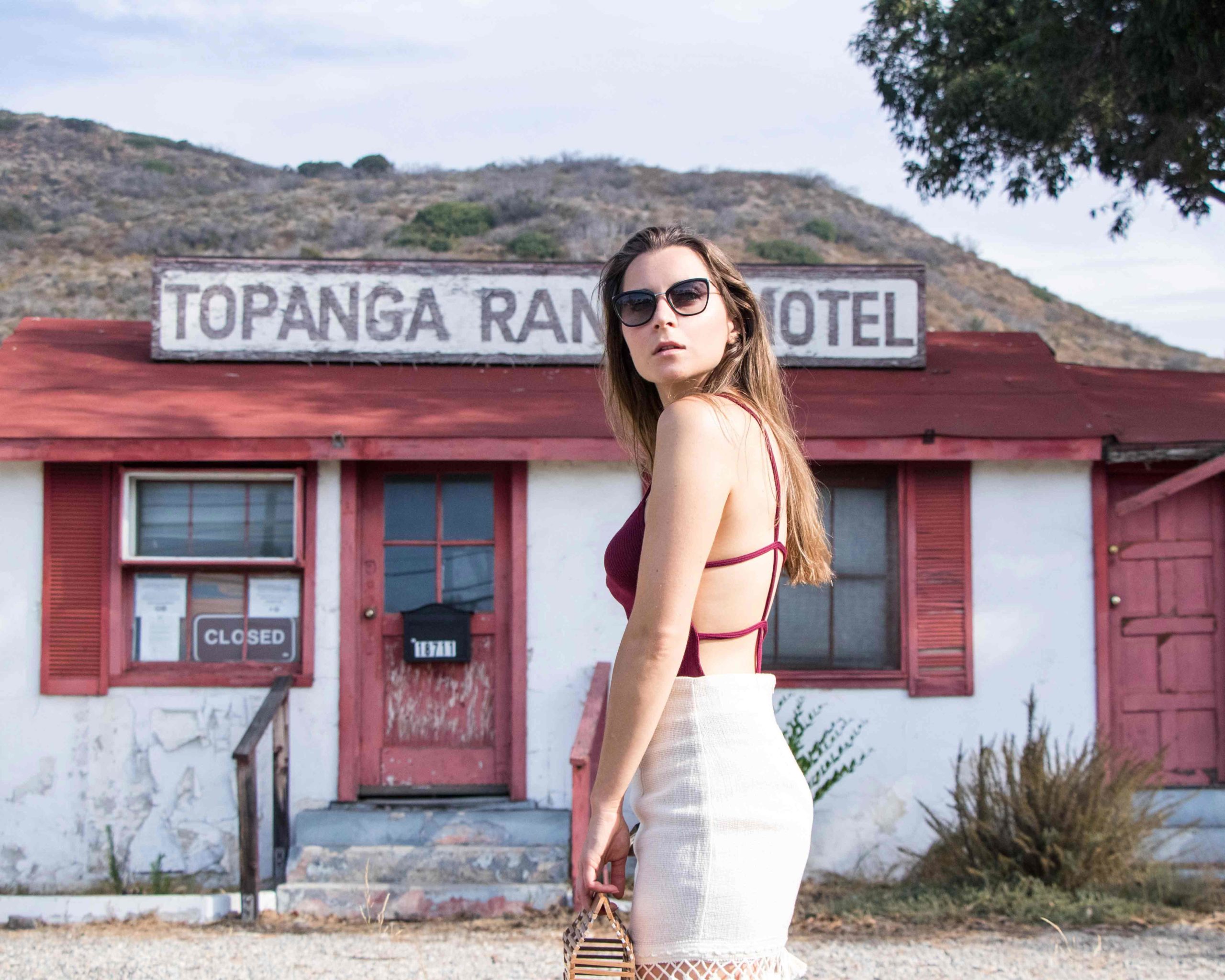 Items: Bodysuit: Urban Outfitters / Skirt: Moon River / Shoes: Atelier Costa / Bag: Cult Gaya / Eyewear: Garreth Leight / Bracelets: Danielle Stevens Jewelry
Shop the look

 Stylish and ultra comfy: The espadrilles of Atelier Costa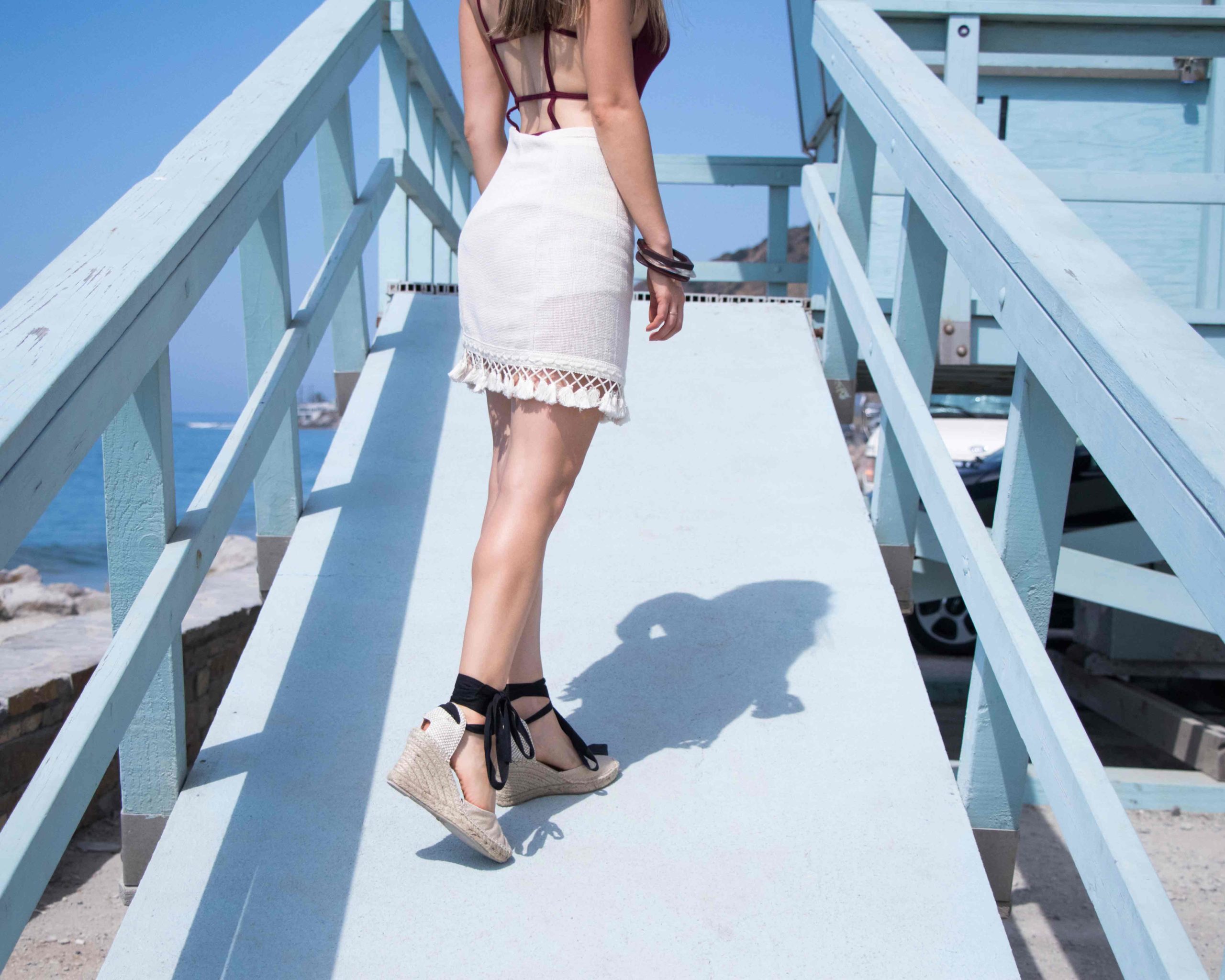 I recently received the espadrilles of Atelier Costa (gifting from the brand). These espadrilles are high-end summer shoes, handmade in Spain and designed in Marbella.
Atelier Costa is mixing classic espadrilles with new materials and modern design. Atelier Costa is committed to traditional and artisanal Spanish craftsmanship and all its production is made in Spain. I have to tell you that they are absolutely comfortable! I can walk all day long with them! The insoles are amazing and cozy! I love their designs! Here I am wearing the wedged model and the silver espadrilles! My favorite shoes for this summer!
Malibu Insider: The lunch at Malibu Farm Pier Cafe
This place is absolutely yummy and offers an amazing selection of appetizers, salads and sandwiches for lunch. The price is a little bit high but the quality and the place really deserve it! The coffee is from Caffe Luxxe, and it is absolutely yummy! Check it out and it is better to book in advance! I love the zucchini pizza and it is easy to digest, super good and the crust is made of vegetables!