I tried the trend that everyone is speaking about: the bike shorts!
The 90's iconic bike shorts are back in style in 2018
Definitely, the 7-year-old in me is really happy with this comeback. Indeed, in the 90's, I use to wear the cycling shorts almost every day (my favorite combo was to wear them with a Lion King sweater!).
In 2018, the bike shorts are more elevated and were on the runways of famous designers such as Nina Ricci, Off-White, and Dion Lee.
How to choose your cycling shorts
What I like about these bike shorts that they aren't all about showing some leg – think mid-length culottes for a more boyish and more flattering look. For the fabrics, I like them in viscose or cotton, they should not be as tight as your regular fitness shorts.

How to wear the bike shorts
For an elevated look, I will wear them with a belted blazer. You can also dress these shorts down with a stylish tee or blouse and a belt bag. In addition, feel free to bring them to your yoga class too, they go well with a sports bra!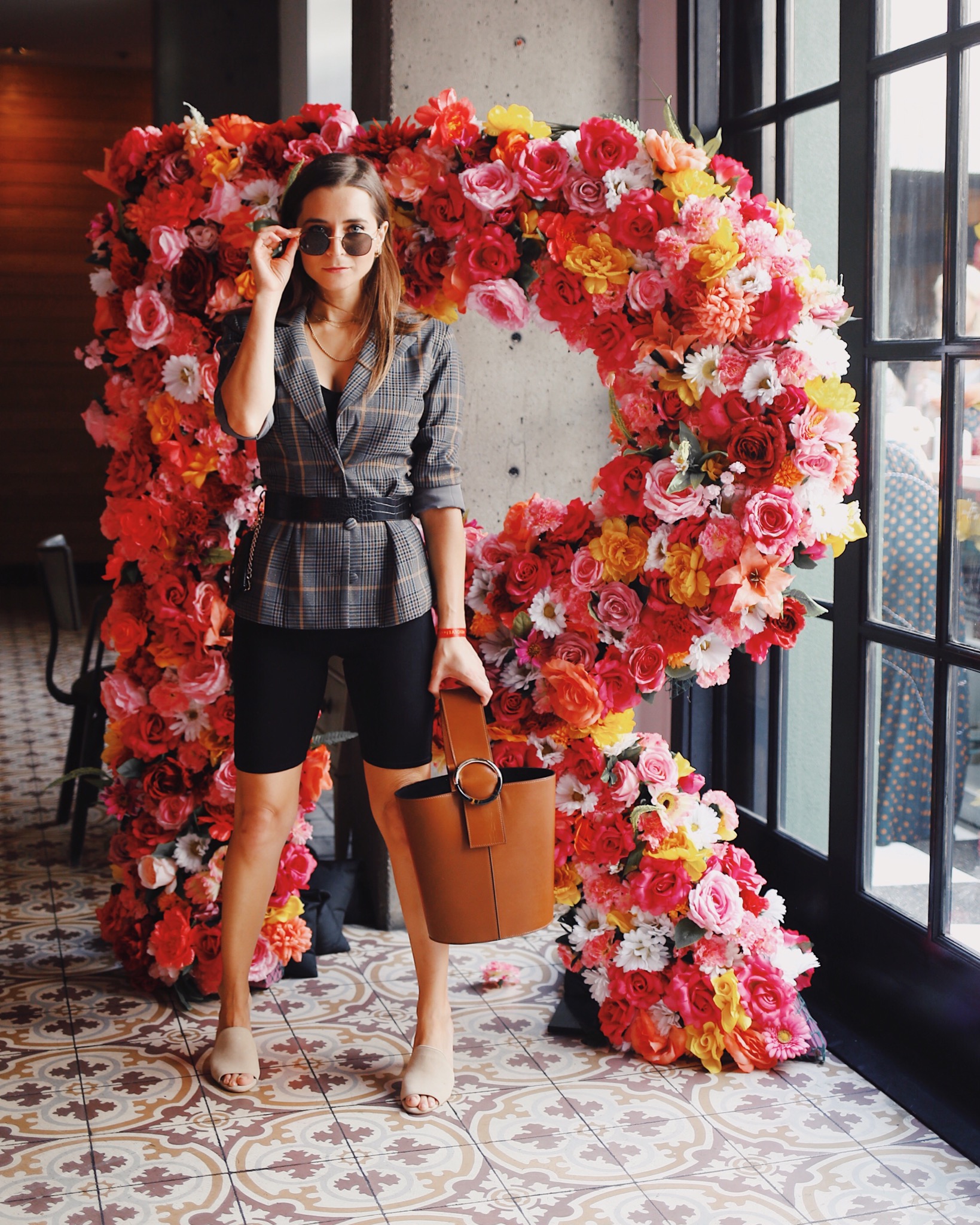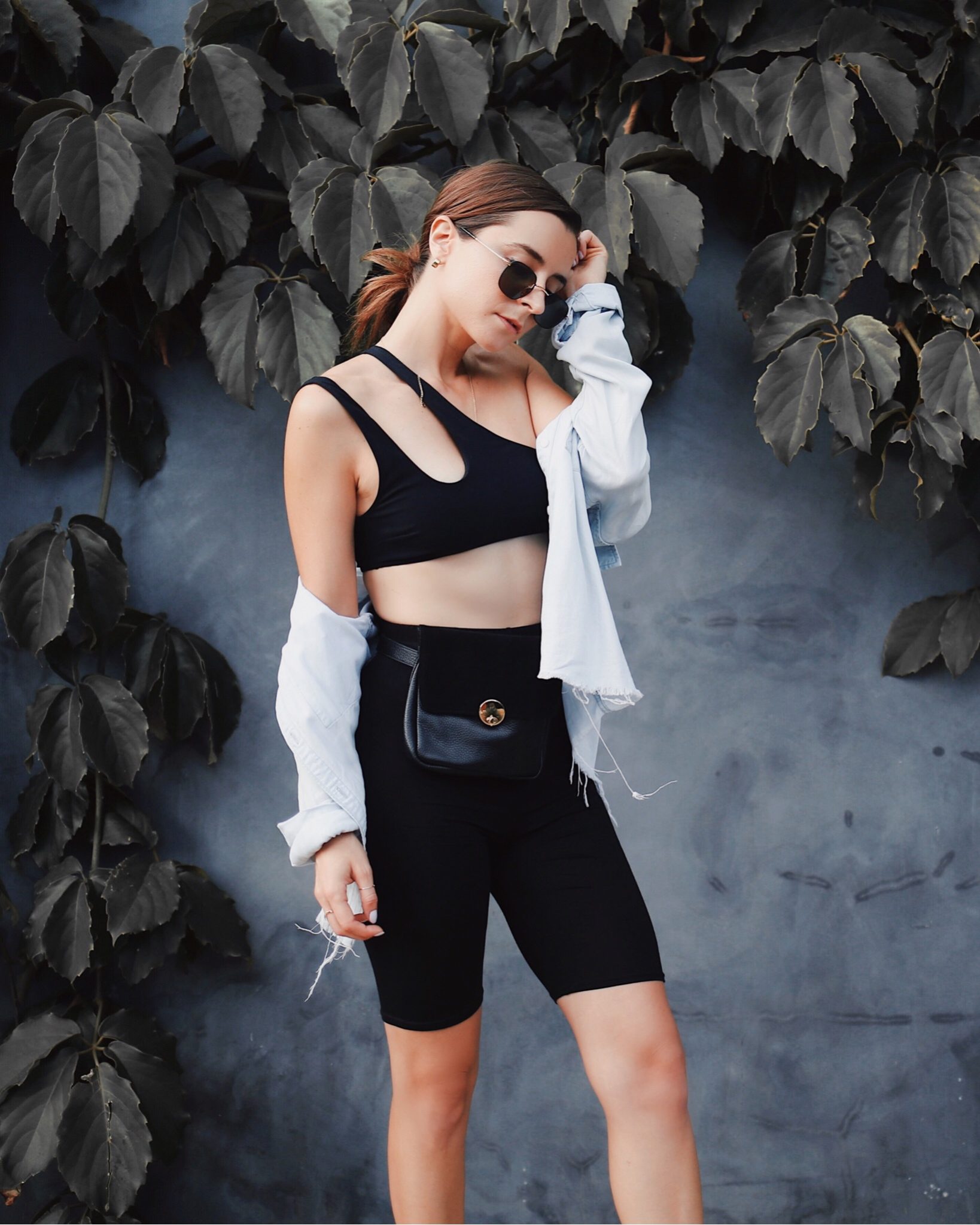 The 90's shorts came back and I will definitely approve this trend!
Shop the look