OUAI Melrose Place Eau de Parfum is coming back for good! I have partnered with the Ouai (which was founded by the talented hairstylist Jen Atkin in Los Angeles) to share my go-to places around Melrose Place. As a French girl, I love walkable neighborhoods and understated luxury places. Find below a short version of my Interview for The Ouai. This article first appeared on The Ouai blog, you can read the full article here.
Coffee & Breakfast
Alfred Coffee on Melrose Place: Alfred Coffee on Melrose Place is my favorite place to get an almond coffee! I really love the paintings and wall tapisseries there, plus the crowd is eclectic and stylish. 
The Butcher's Daughter: This is my secret breakfast weapon. We have breakfast there each time I have a guest in town! I love their avocado toast and coconut yogurt & granola. The decor is a perfect bistro – boho-chic mix.

Lunch
Proper Hotel: This new hotel in Santa Monica was impeccably designed by Kelly Wearstler. The Palma (the hotel's restaurant) is currently one of the most instagramed place in Los Angeles right now.
Gracias Madre: One of the most delicious vegan restaurants of Los Angeles. I love the creativity of Gracias Madre's chef. It is also the perfect place to bring a guest who thinks he/she does not like vegan food (I tricked my husband several times there).
Gjelina: Gjelina is one of the most famous Italian restaurants in Los Angeles. The food is amazing and the place is really well decorated. However, as it is really difficult to get a table there, I recommend booking two weeks in advance or try to lunch there on weekdays. 
Afternoon Tea
La Tropezienne: I am a French patisseries lover! Macarons are not my favorite ones so when I want a delicious "goûter" (the French version of afternoon tea), I go to La Tropezienne Bakery for a raspberry tropezienne. Not to mention that this place is so Parisian.
The Little Next Door on 3rd West Hollywood: I love having a chocolate eclair at the Little Next Door. When I have to meet with French creatives, I do my best to arrange our meetings there.
Dinner
Rosaliné: Rosaliné is a delicious Peruvian restaurant on Melrose. If you love ceviche, this is the place to go! It is only open for dinner.
Le Grand: Located in Downtown LA, this beautiful brasserie is a mediteranean restaurant and all the dishes are extremely well presented with very fresh ingredients. 
Elephante in Santa Monica: Its branzino is delicious. The decor of Elephante is really unique and I love eating with a view on the beach.
Shopping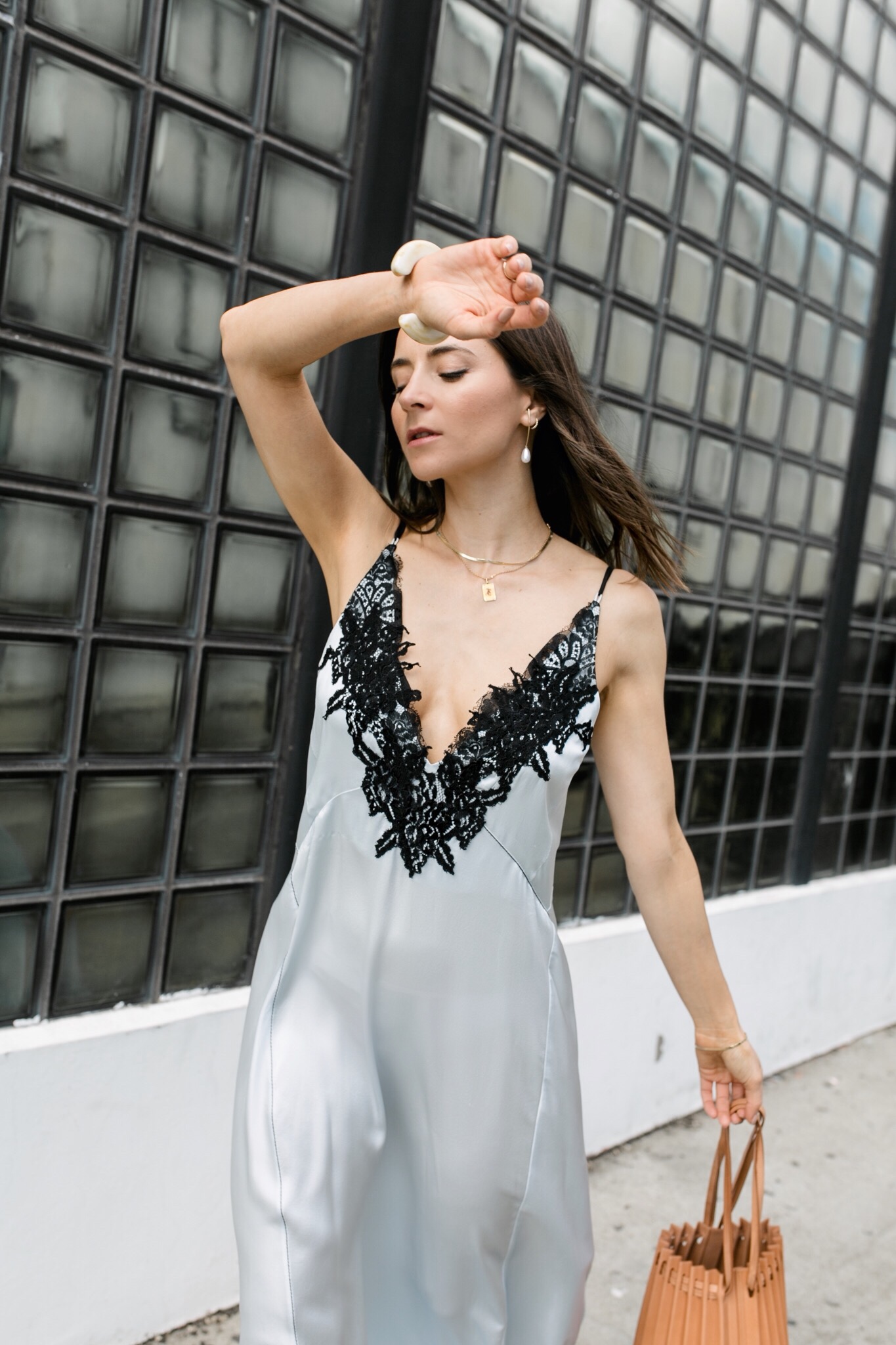 As a fashion blogger I need to stay on top of trends and styles and need to advise my audience. Below are my go-to places for shopping and getting inspired in Melrose. 
The Line: The Line is a luxury minimal lifestyle concept store. This place is very inspiring. I wish my living room was entirely from this store! 
Violet Grey: When there is a niche luxury beauty brand I am looking for, I know I can find it at Violet Grey! This store is absolutely fabulous, not to mention that it looks like a boudoir. 
Maxfield: Maxfield is one of the most expensive concept stores of LA! The owners master the art of curation from current luxury designers to amazing vintage pieces. They also have a lot of events so I recommend subscribing to their mailing list to stay in the know.
Amanu Studio: Full disclosure, I got my custom-made summer sandals from Amanu Studio! The artisans are talented and the decor is a mix between understated luxury and safari chic! I wish I could do all my shoes there! They can create your dream sandals in less than 30 minutes – by appointment only.
Elyse Walker and Towne by Elyse Walker in Pacific Palisade: I love the selection at Elyse Walker. The founder, Elyse, has an amazing sense of style and she is an excellent buyer. She is on top of the runway trends. Towne by Elyse Walker is her casual selection and it is my go-to place to buy from emerging designers like Nanushka, Sea NY, Wandler, etc.
Reformation: This LA brand is famous among the French fashionistas although it is so difficult to get in France! I love Reformation for its unique vintage-inspired designs and transparency. I definitely recommend going to the Reformation flagship in Los Angeles to understand where their success is coming from.
The Edit at Platform: I like going to The Edit to find the perfect Janessa Leone hats. I am so obsessed with her designs. The quality is amazing and the styles are so timeless.
Ron Robinson / Fred Segal: For almost 40 years, Ron Robinson's iconic boutiques have attracted LA locals and celebrities with high-quality goods, impeccable taste, and outstanding services. More info on this blog post.
As for vintage design pieces? I would ask Elyse from April in LA to find the perfect gem for me! She will find the stylish mid century object I dream of! Plus her website has so many gems!
Wellness & Beauty
Pilates Reformer: I became a huge fan of Pilates Reformer! Pilates Reformer is not widespread in Europe and I tried it for the first time in Los Angeles. I will definitely recommend going to Love for Pilates or to Speir Pilates. The instructors are nice, the workouts are challenging but doable plus I never feel bored as they change the exercises very often. 
Benjamin Salon: I am obsessed with the effortless chic hairstyles from Benjamin Salon. The place is very arty and they always do haircuts which are easy to maintain. Ask for Christine Choi. 
Bomane Salon: The most amazing blow dry I had in Los Angeles was at The Bomane Salon. My hair looked effortlessly shiny and healthy. I have never had so many compliments after a blow dry. 
The Now Massage: For me, The Now massage is very emblematic of Los Angeles. The atmosphere is a mix of boho-chic and minimalist. Plus their massages are amazing.
Parfaire Aesthetics: I love the silk peel treatment at Parfaire. It deeply cleans the skin and you get an amazing glow after it. It is suitable for any skin, even the sensitive ones. This medspa is far away from my home but the team is really amazing.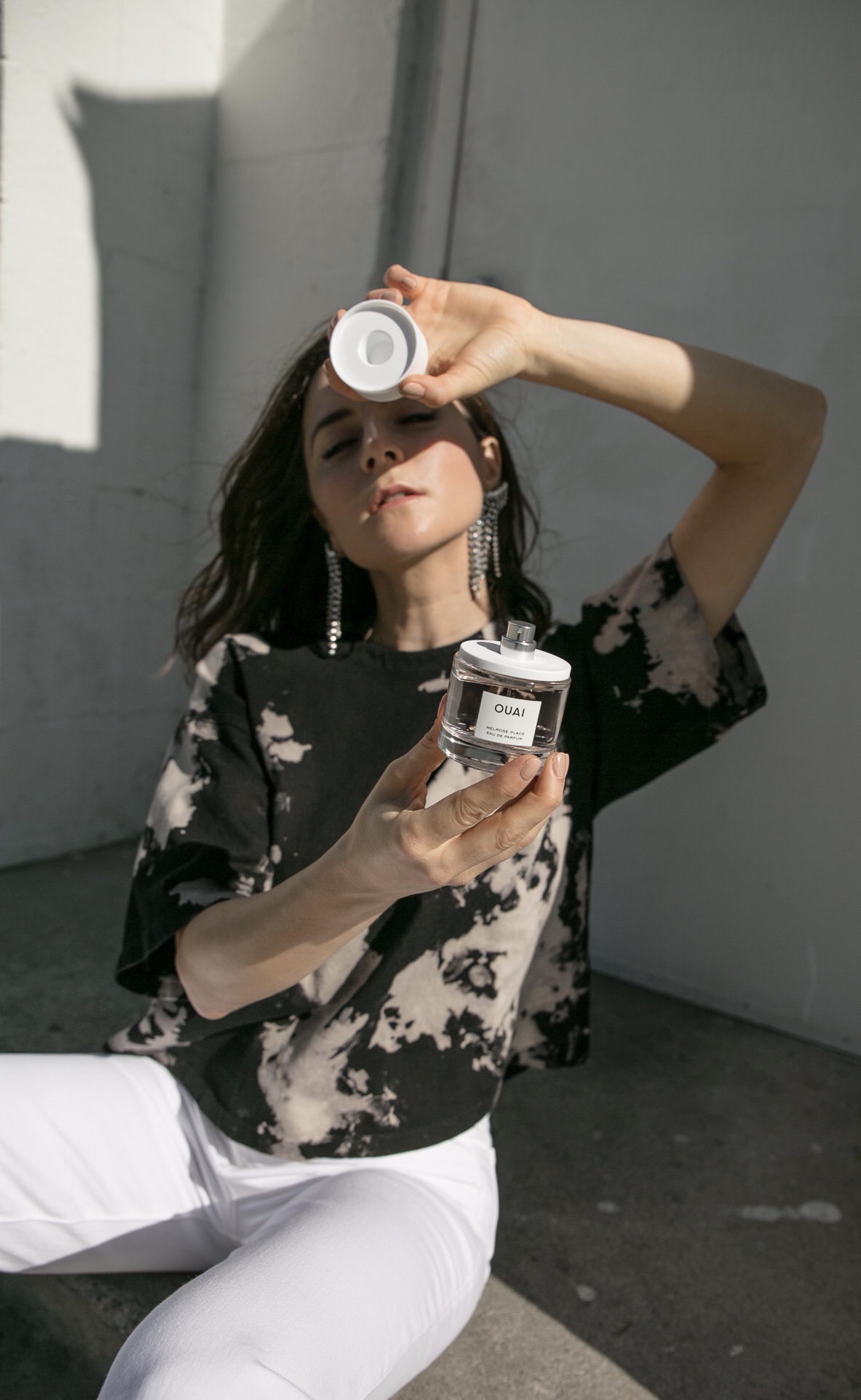 Lounge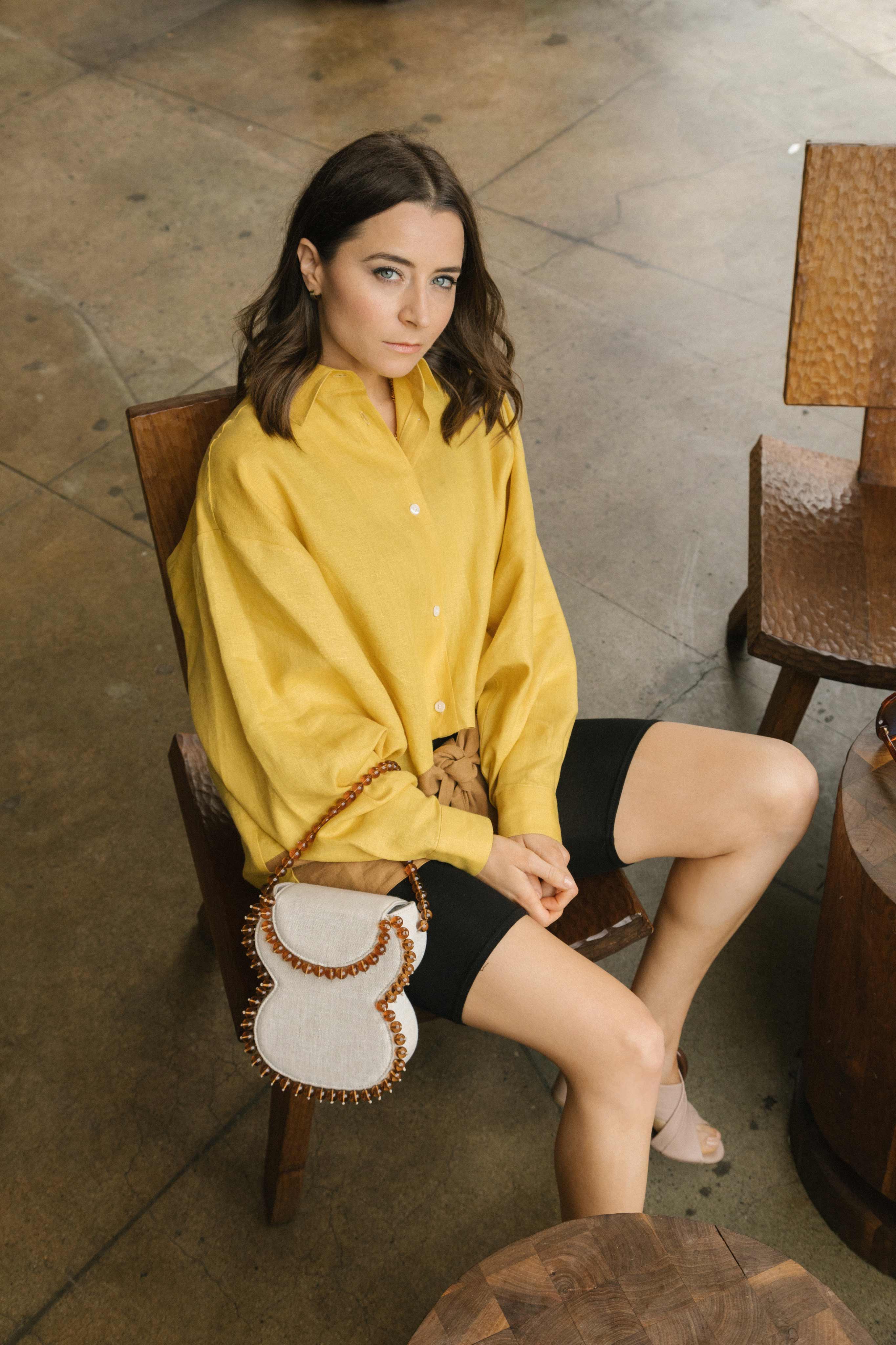 The No Vacancy: I wish I lived near this place! I love to go to this speakeasy on Fridays and Saturdays! There is an amazing atmosphere and they have great performers! I don't want to say more as it would spoil the surprise effect.
Museums
As a content creator, I love to get some inspiration and to take pictures in the LA museums. 
The Getty Center: The architecture of the Getty Center is breathtaking and the view of LA is amazing. I saw some of my favorite exhibitions at The Getty (antiques, photographs, European paintings, etc.)
The Broad: This free museum is a gift for the Angelenos. The Contemporary collection at the Broad gathers the most iconic contemporary artists. After the visit, don't forget to see the architecture of the Walt Disney Concert hall and to grab a drink or lunch at Otium.
The LACMA: I love to spend time at the LACMA. First, the outdoor sculptures are amazing and the garden is very peaceful. Second, the collection is very rich and diverse, there is always something for everyone (modern art, Japanese art, contemporary art, etc.).
The Marciano Art Foundation: It's a contemporary art space located in a former Scottish rite masonic temple. The tickets are free but you must book one month in advance. The Marciano Art Foundation displays the collection owned by the Marciano brothers, founders of the denim label Guess. The potted tulips of Yayoi Kusama deserve the visit by itself.  
Mulholland Drive: I discovered Mulholland Drive in the eponym David Lynch movie. Take the scenic road of Mulholland drive and stop anytime you have a chance to admire the views, the Hollywood sign, and beautiful manors.