For almost 40 years, Ron Robinson's iconic boutiques have attracted LA locals and celebrities with high-quality goods, impeccable taste and outstanding services.
In an increasingly competitive retail environment, Ron Robinson's success does not slow-down! Here are the five reasons why!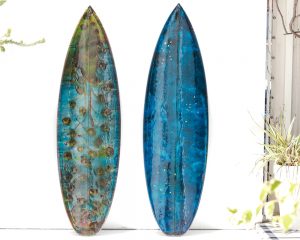 1. More than a store: A lifestyle concept
The concept is simple: a cool and chic place to discover the latest trends and to meet awesome people during exclusive events:

Book signing
Saturday yoga
Hats customization
Art Exhibitions: currently celebrating the 50th anniversary of Summer of Love. Festivals' fan this is for you, the photographies are stunning and they have the dedicated book of Ronnie Schneider, the producer of Rolling Stones and The Beatles)
2. This Los Angeles concept store features the best of local designers
With a unique flair, Ron Robinson and its team source the latest hype international designers but more importantly they also discover the latest local creative labels in California: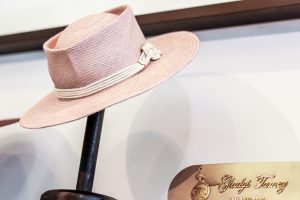 The Giving Keys which employs those transitioning out of homelessness to make and assemble its products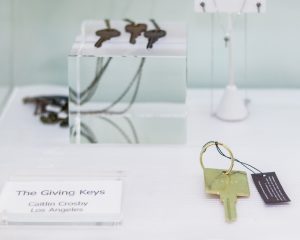 AirPlantMan: If you are customary of hype coffee places in Los Angeles, you should have noticed the awesome air plants (tillandsia) decorating walls and counters! The good news is you can also buy it for your home at Ron Robinson!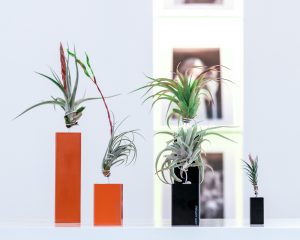 Tribe Kelley: (My latest purchase) a sporty, edgy and chic collection, ethically produced in the United States by the American country music artist Brian Kelley and his wife Brittaney.
Malibu Sandals: Made with vegan leather or nylon in Malibu, these hype shoes are the one used on the Missoni Runway!
Just released: The office of Andrea Scott: The brand is a classic luxury American shoe brand for women with confidence, who value independence, cultivate old-world attention to detail, appreciate design and never take themselves too seriously. (A brand definitely for us, right?!)
3. Endless awesomeness
Ron Robinson's credo is Cool and Chic; and he really delivers what he is promising. The selection is also absolutely stunning from rare books, beautiful home decor, accessories, natural cosmetics and ready to wear for women, men and kids.
What makes the shopping experience more unique is the Ron factor! Ron and its team knows every brand and story behind each designs. We feel part of this family of creative minds!
Some of my favorite items have been purchased here: my flecked 3.1 Philip Lim satchel, my sunglasses from Super Retro Future, my husband's limited edition of Star Wars watch, my Koral activewear pants. Their assortments change every time and it is always trendy.
My latest shopping item: a grey towel tank from Tribe Kelley got me to be stopped in the street by a very handsome man who asked me where I bought it because it was "awesome". Ron knows what works right?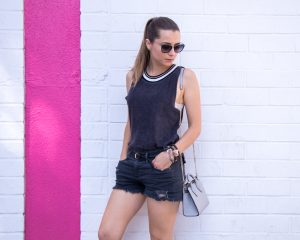 4. A perfumer and story teller
The founder: Ron Robinson has a passion for fragrance. He created the brand Apothia (sold worldwide): perfumes, home aromatic diffusers, candles, etc. He also develops some fragrances for the iconic Missoni candles.
For him, each perfume should tell a story. His latest creation: The Bronzed Fragrance embodies an afternoon at Malibu's beaches. The scent is absolutely divine. My favorite fragrance, which I am wearing right now at the time of writing this blog post is "IF – eau de Parfum": a fresh bouquet of white flowers with top notes of zesty grapefruit and sparkling yuzu, ending in a deep romantic drydown. Fresh but powerful and very feminine, I am totally obsessed with it.
Besides, I need to mention the awesome packaging. Each scent has its own arty inspirational picture! The art of telling a story with a scent.
5. For every budget
Although the products are all high-end, Ron Robinson offers a wide assortment in every price range. We can buy a masterpiece (in the $5000 range) or a beautiful signed photography for $100. Being an aesthete is what matter to Ron Robinson!
Plus, they have an amazing collection of t-shirts. Each one makes any outfit super cool!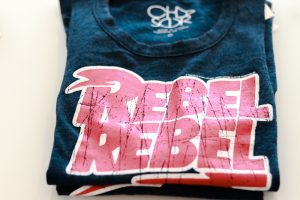 No wonder why I have spent so much time in this store.
Where to find Ron Robinson?
At the Flagship – in Santa Monica: on the Fifth street between Arizona and Santa Monica
At Fred Segal on Melrose: on 8118 Melrose Ave.
Online: ronrobinson.com
You can also buy Apothia worldwide
Locals or tourists, this place needs to be seen and reseen!
Pictures: Store: Julia Comil / Outfit: Nicolas Comil / Location: Santa Monica