On the road from Los Angeles to Palm Springs. Find below a gallery of my fashion editorial photoshoots with a retro vibe.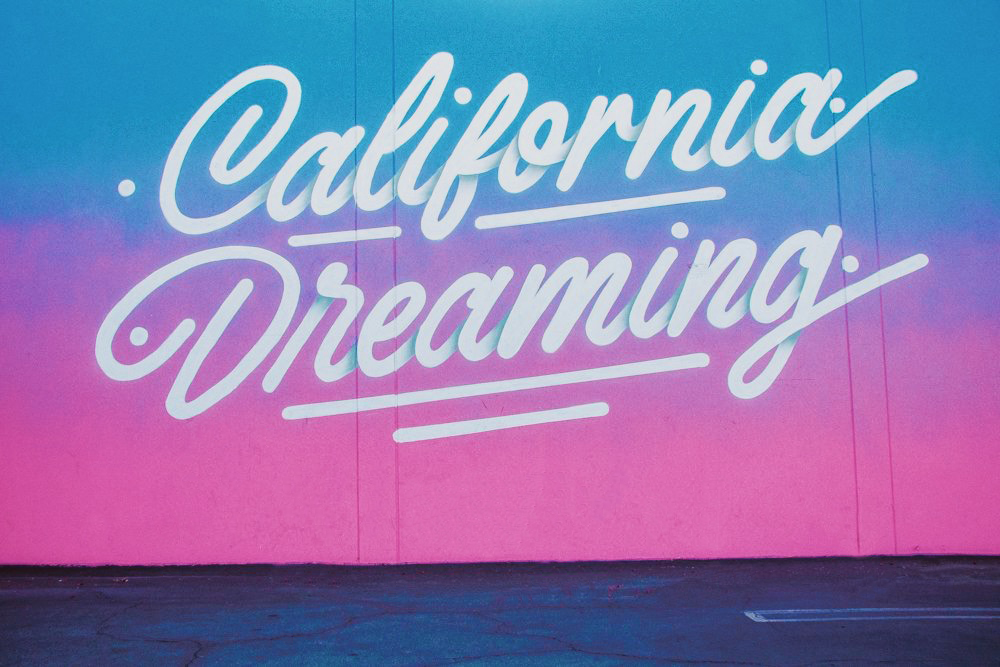 What does California Dreaming mean to you? For me it's a mix between modern and vintage vibes, relax but stylish! An eternal source of inspiration for those who appreciate vintage cars, old motels, retro buildings, modernist houses, and dinners. Put your bandana on and take the road from Los Angeles to Palm Springs!
When I moved to Los Angeles, I was attracted by its size and dynamism but, most of all by its diversity, retro vibes, and creativity.
The city is the home of many industries: Entertainment, Digital, E-commerce, Tech (Silicon Beach), and Finance to name a few. I really connect with L.A. as it inspires me every day.
One of the best color combinations of the city is blue and pink! Inspired by the sky and its famous pink sunset.
The In-N-Out burger is a Californian institution you can't miss. Both locals and Tourists go to this place to get affordable and "the-most-delicious" burgers. Don't forget to try a taco truck, another specialty of the area.
No wonder why so many Angelinos want to be in the movie industry. California is made to inspire: neon signs, beautiful palm trees, cactus, massive mansions, old cars, stilt houses and vintage motels!
Bringing back a little souvenir?  You can find a bandana scarf everywhere in the City. The "General Store" in Venice have even an amazing vintage bandana collection. One of my favorite bandana is made of silk and is from Madewell, it is softer, longer and thiner than standard ones. So you can wear it as a bracelet, choker, bag accessory, etc. Possibilities are endless.