Jumpsuits – A piece you can not miss
I have a thing with tailored jumpsuits. When the jumpsuit is fitted and has straight legs, I am totally obsessed with. This fit is particularly flattering on a petite and hourglass silhouette.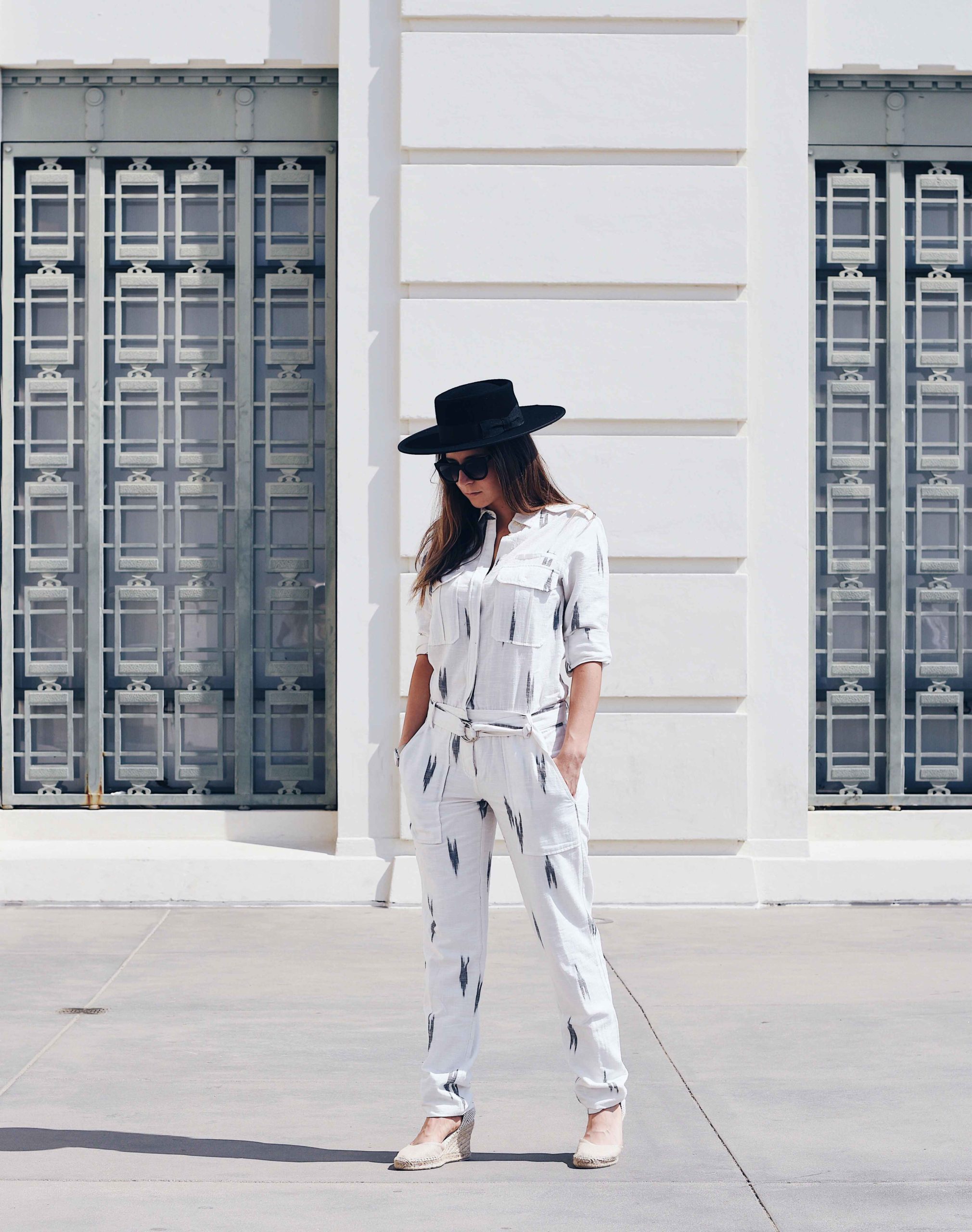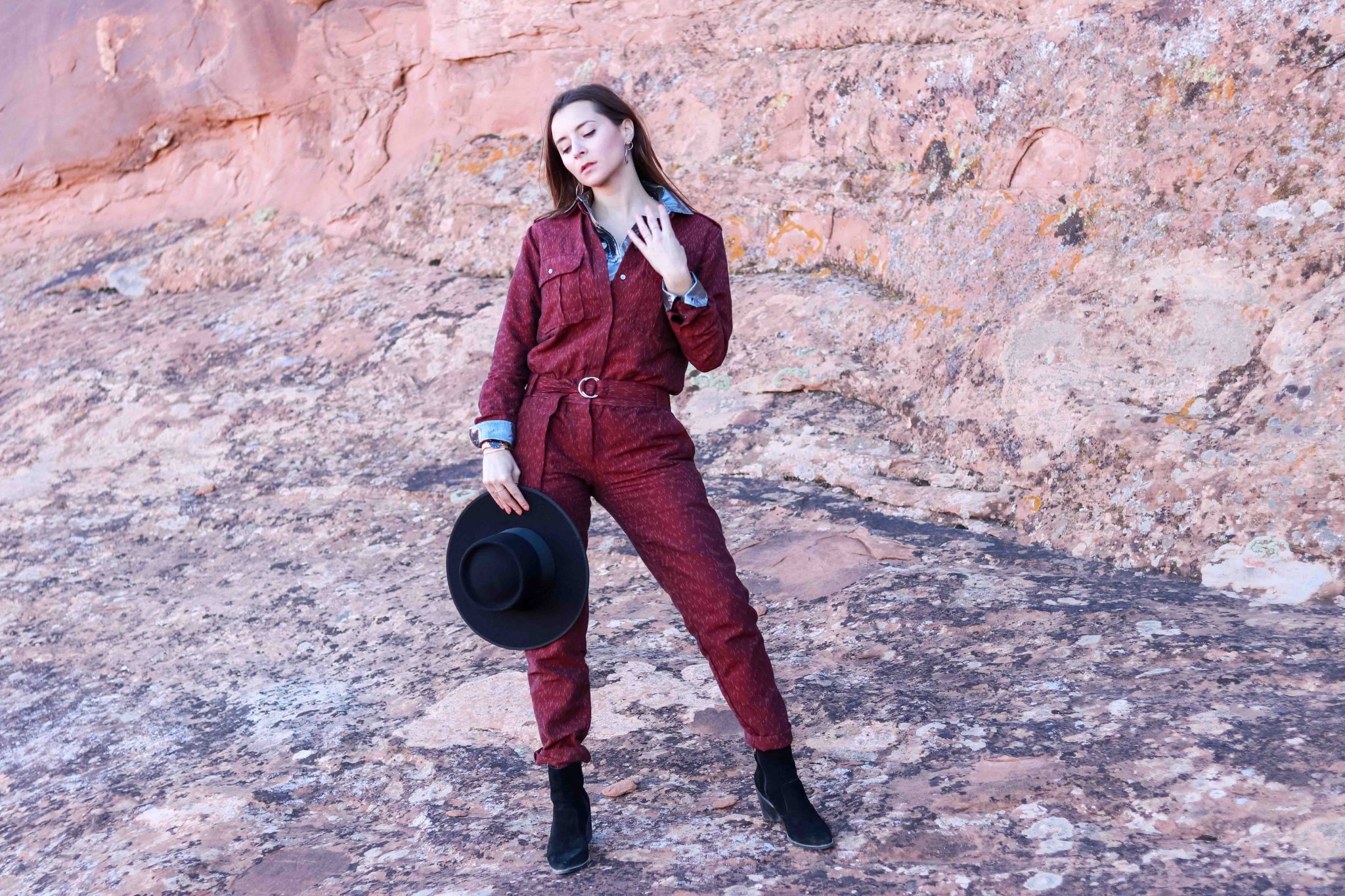 From day to night, this jumpsuit from Fabric Hunted and Collected is an effortlessly chic piece and it is easy to accessorize: with espadrilles, boots, heels, hats, scarfs, etc.
Fabric Hunted and Collected Review: High-end designs and Sustainability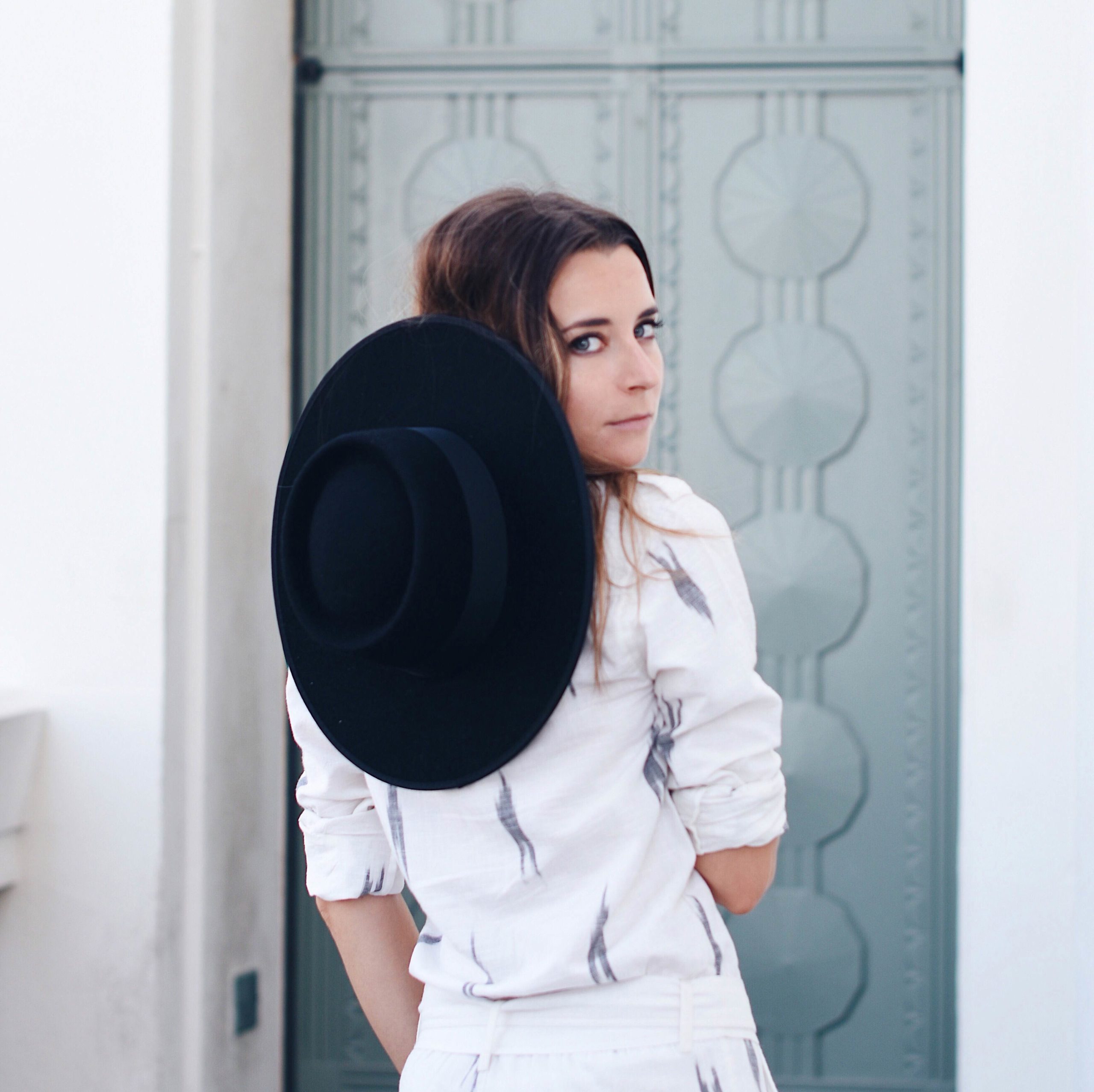 I have discovered the French brand Fabric Hunted and Collected which designs an amazing selection of jumpsuits, rompers, blouses with a boho chic spirit. The Parisian label has an amazing selection of sustainable fabrics and the cuts fit simply great!
Prior to creating Fabric Hunted and Collected, Gabrielle Lefèvre has gained many years of experience in the fabric department of the prestigious Chanel studio in Paris. She left the studio to develop a casual high-end brand driven by sustainability and craftsmanship. And what makes the brand unique, is her selection of amazing textiles from talented local artisans in India and Nepal. Behind each garment, you have hours of artisanal work making each and every piece slightly different.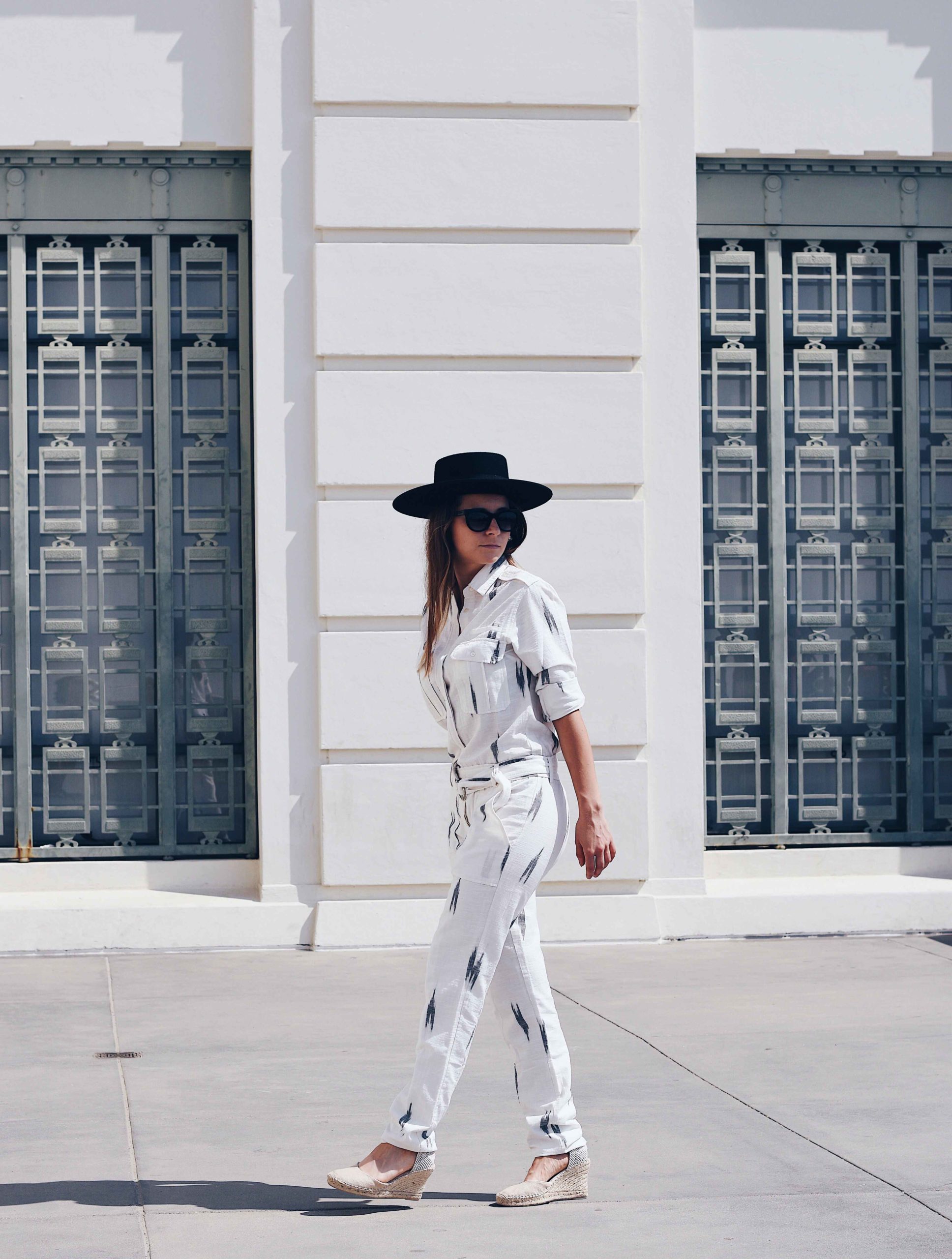 The best way to find your fall jumpsuits is to check the brand's online store. They have a lot of different fabrics! Regarding the size, I order a size XS and it fits true to size. I am usually a XS for a jumpsuit from Parisian brands (Maje, Iro, etc.).
Portuguese style riding hat to elevate your fall style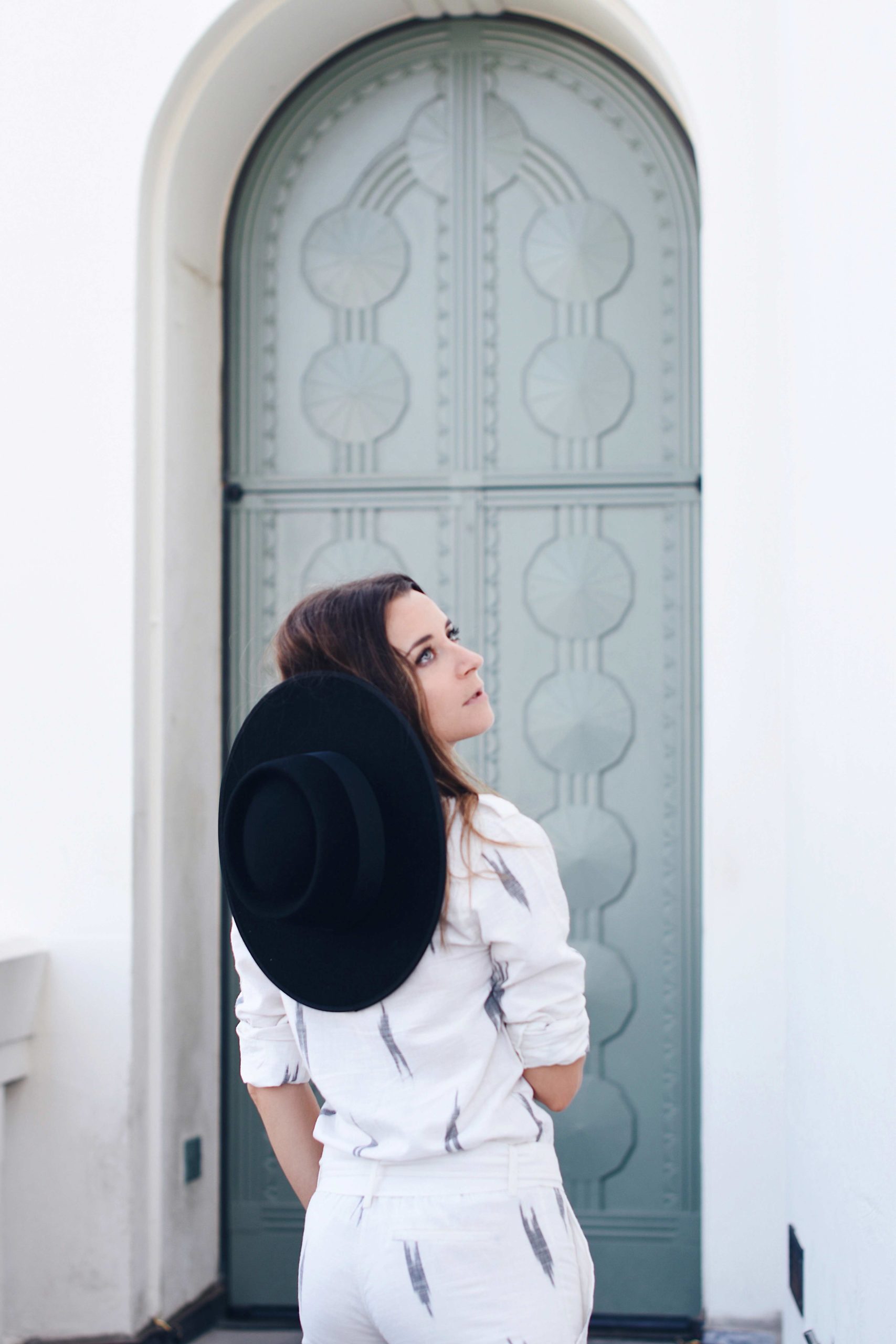 This bolero made in wool is my current obsession! I found it on Etsy. This Portuguese traditional hat is made of 100% wool felt with a leather sweatband and satin lining.
The brim has 10 centimeters. I was able to order a custom-made size and the price is really good for the quality (and compared to other brands available on the US market). To enlarge a little bit the hat I also used my steamer and steamed the leather sweatband. They have different colors. Check it out!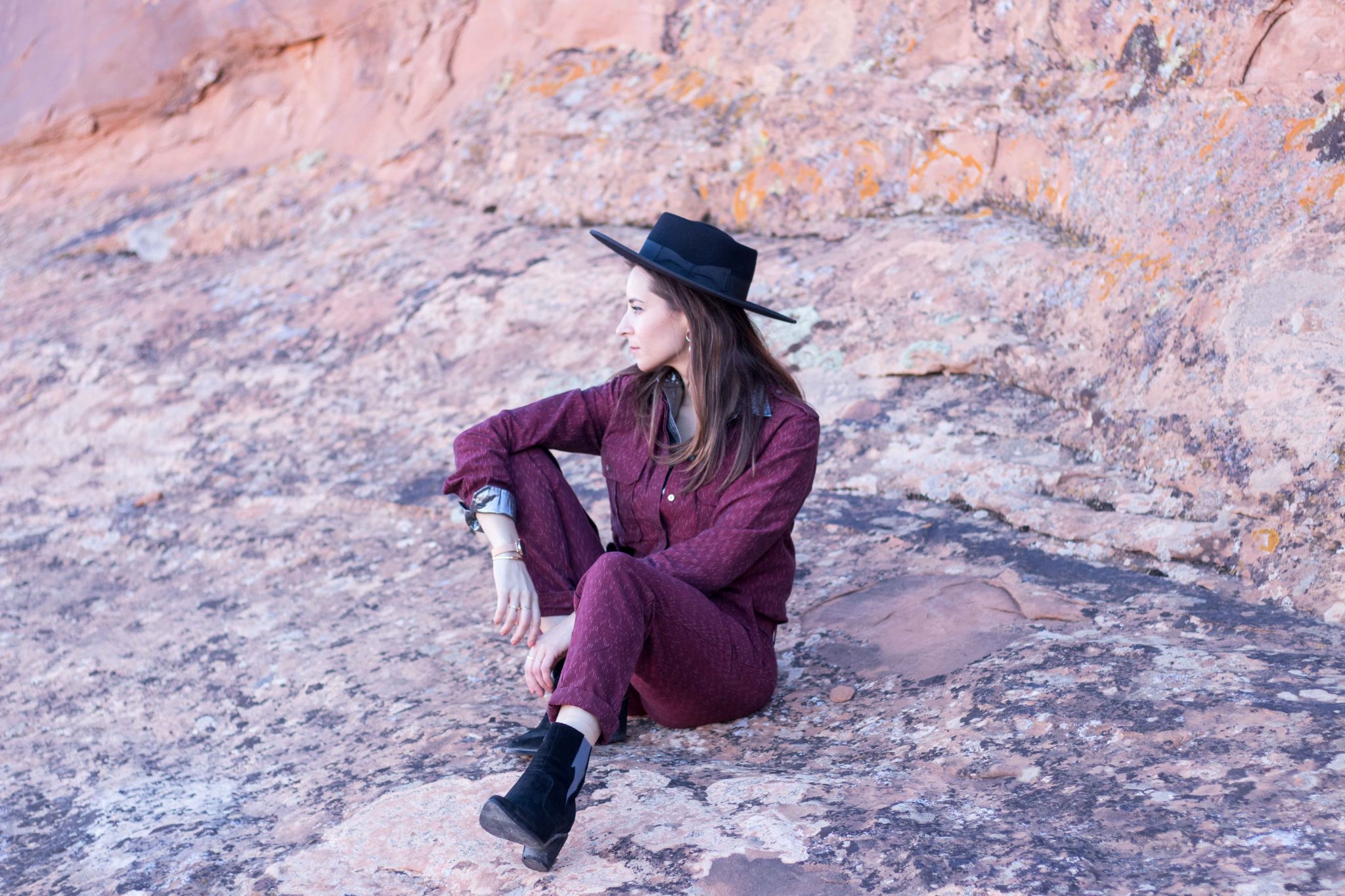 Item credits: Jumpsuit: Fabric Hunted and Collected / Hat: Etsy / Shoes: Atelier Costa / Watch: Wellymerck (get 20% off with the code WMxJC20).
Photography: My Happy States
Disclaimer: I contacted Fabric Hunted and Collected to feature its jumpsuit on my Instagram in exchange of a free piece. I truly believe this brand is worth knowing and learning about, hence the blog post! As always, opinions are my own.