Best of Moab: Find 5 tips to make the most of your time in Moab!
Last Thanksgiving, I traveled with my husband to Moab. It was our first time in this city and we loved it!
Best of Moab: 5 tips to read before visiting Moab – Utah: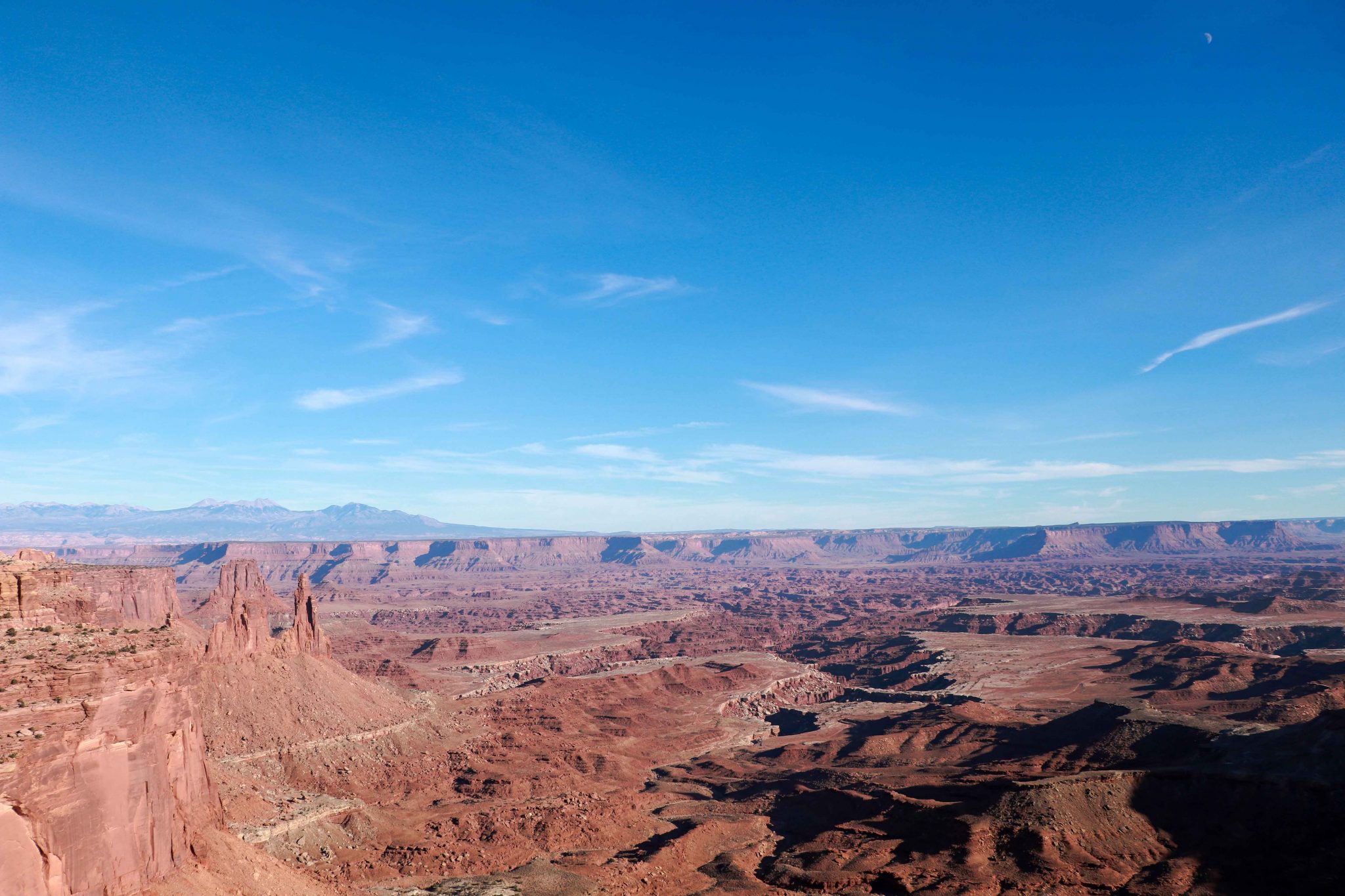 Day 1: Las Vegas – Bryce Canyon – Torrey: one of the most beautiful park of the USA.
For Thanksgiving, we decided to visit Bryce Canyon, Arches National Park and Canyon Land. We order the annual pass for national parks online to save time to visit the parks (this is the second year we have this card and it is pretty convenient).  
We drove a Discovery LandRover (all wheels) from Las Vegas to Moab. There was a special offer at Hertz Las Vegas Airport for this vehicule. As the road trip was long and we wanted to be able to drive in the parks, we were really happy with this car.
Our first stop was in Bryce Canyon (4 hours from Las Vegas). This national park is absolutely stunning. The landscape is unique and although it is all natural, architects will be mesmerized by the shape of the rocks. There are different scenic points and trails (you can do long or short trails).  We did not stop at Capital Reef but we took the  Highway 12 Scenic Byway from Bryce Canyon to Torrey. The drive was beautiful.
Torrey is a very small city and when we arrived there was not a lot of options for dinner. We ate at our hotel: The Capital Reef Resort (it was the only place opened because it was Thanksgiving). The food and accommodation were ok.
You can also drive directly from Bryce Canyon directly to Moab it will take around 5 hours.
Day 2: Torrey – Arches National Park – Moab
On the morning, we drove from Torrey direction Moab. We stopped at Arches National Park.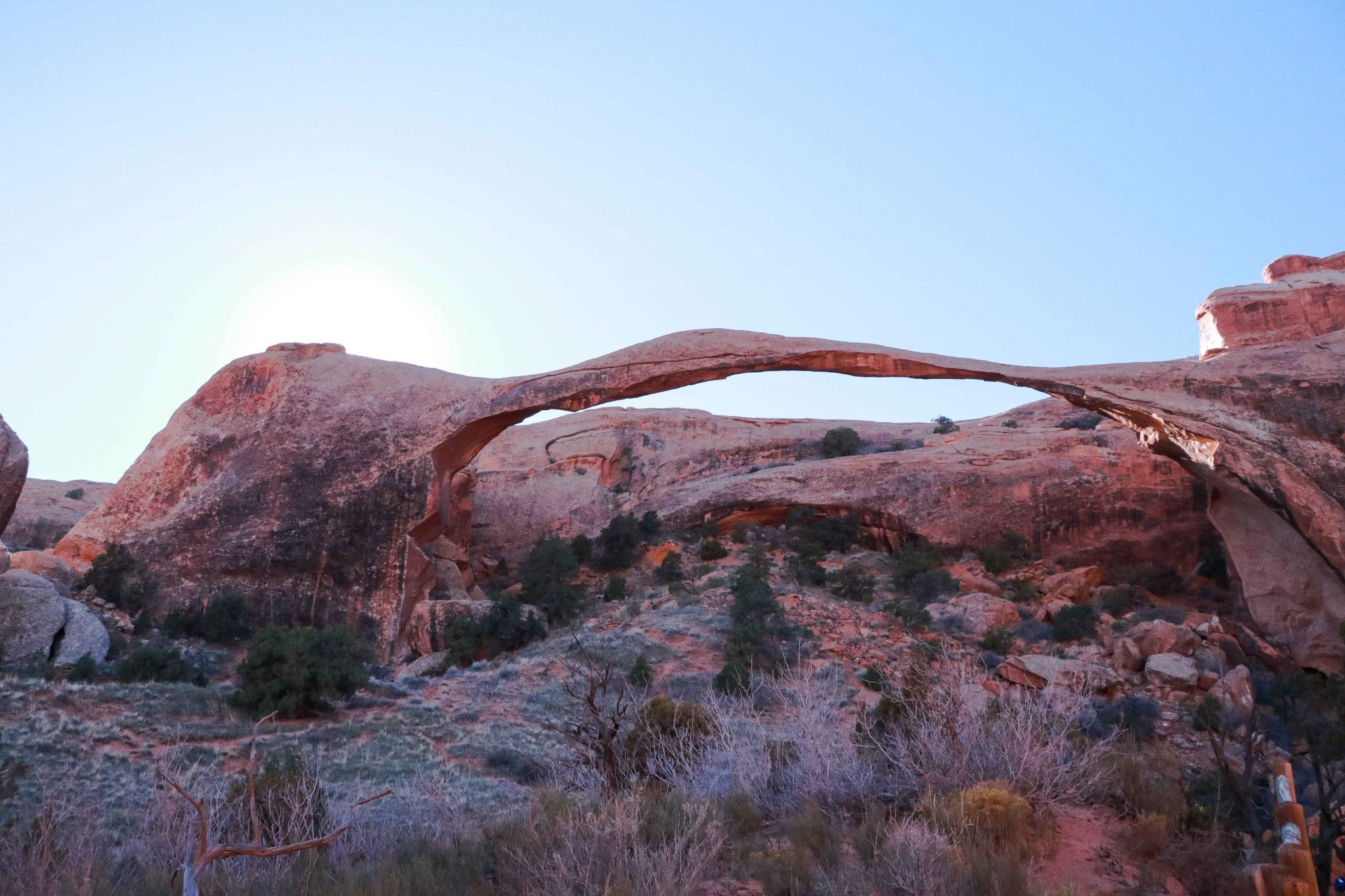 Full of different natural arches, there are plenty of trails you can do to see this gigantic natural phenomenon. The place reminds me a bit of Monument Valley.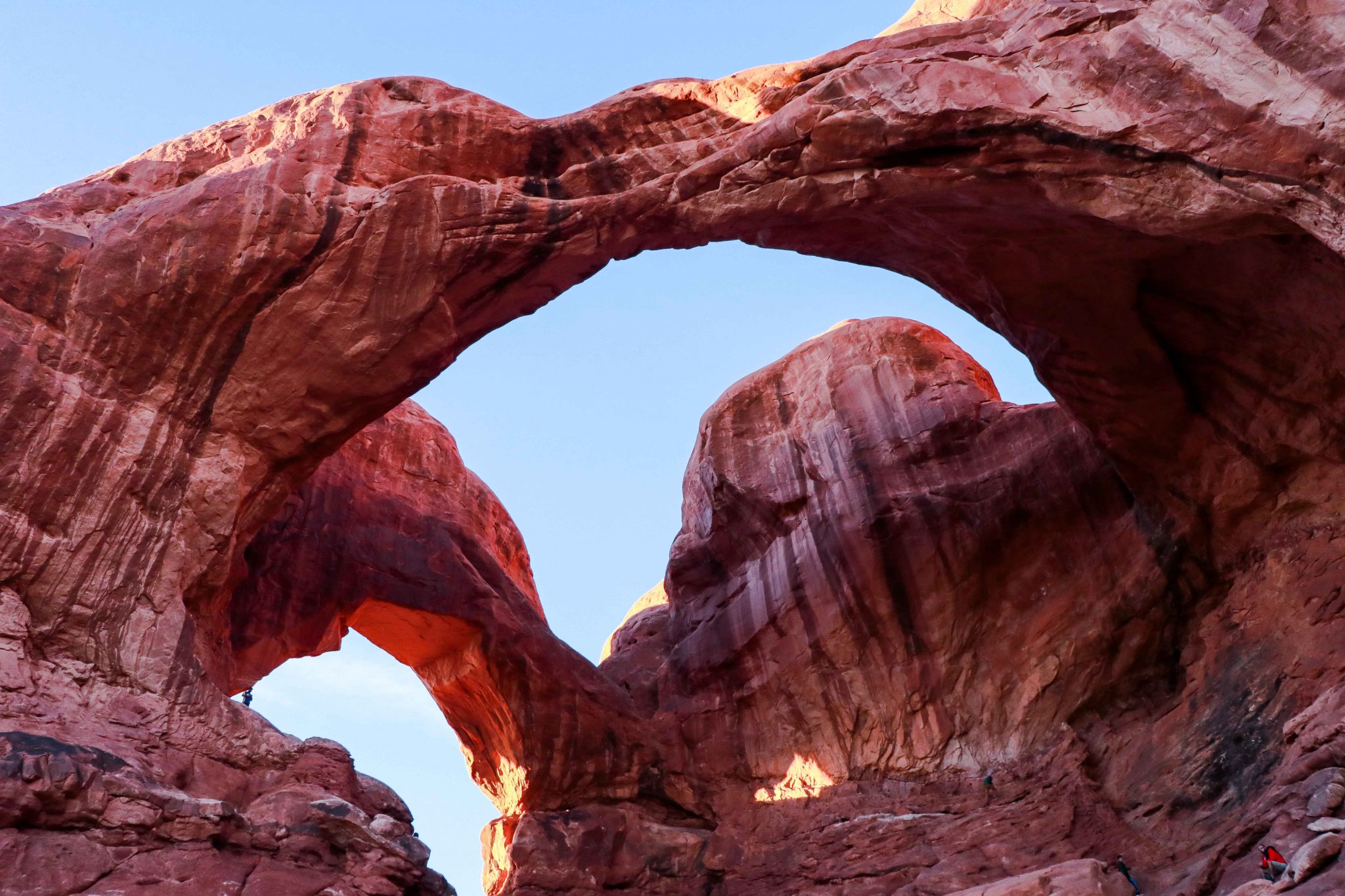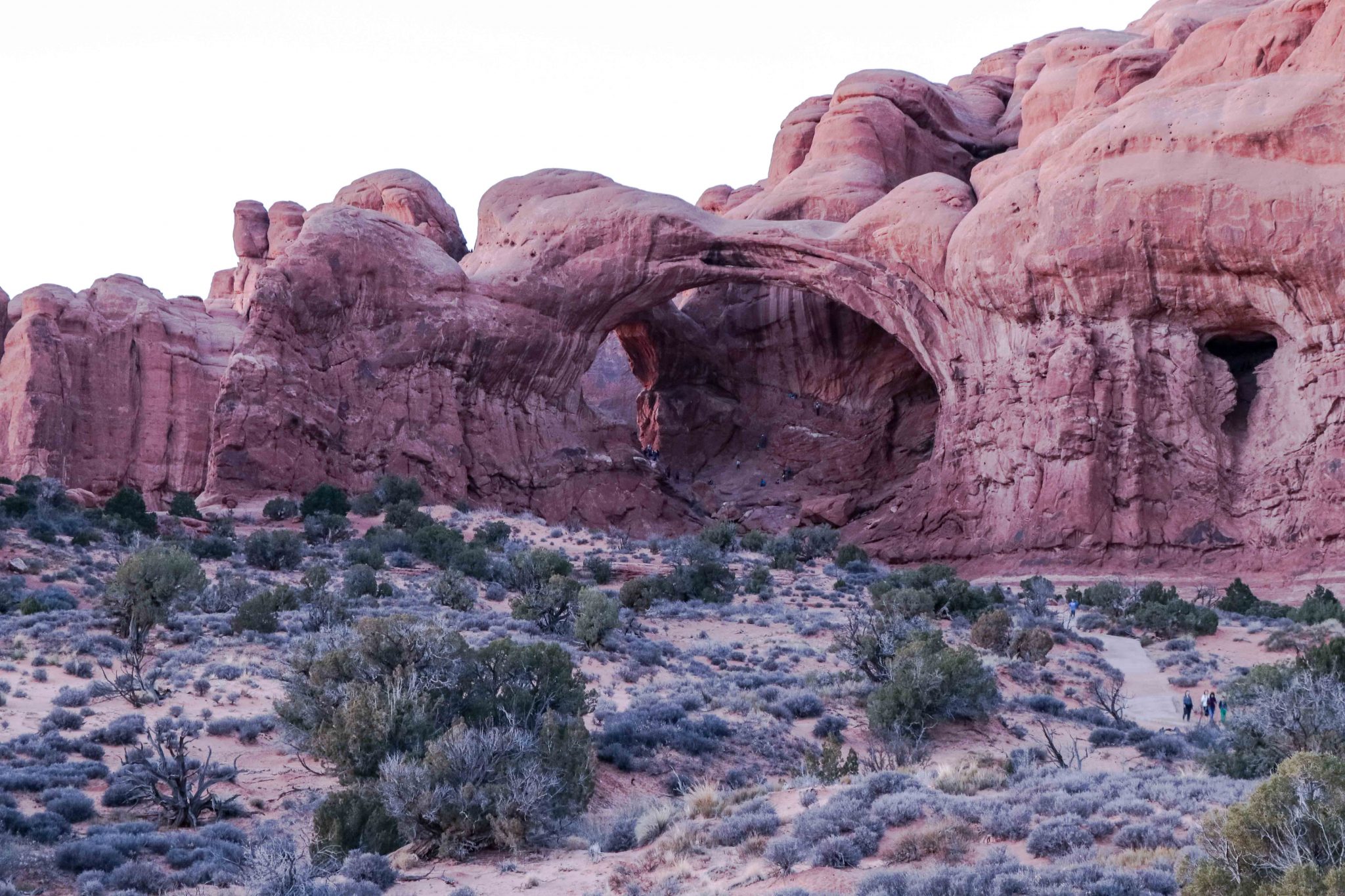 During this trail, I was wearing my jumpsuit and shirt from Fabric Hunted and Collected. I wanted to do a photoshoot there as the landscape was beautiful!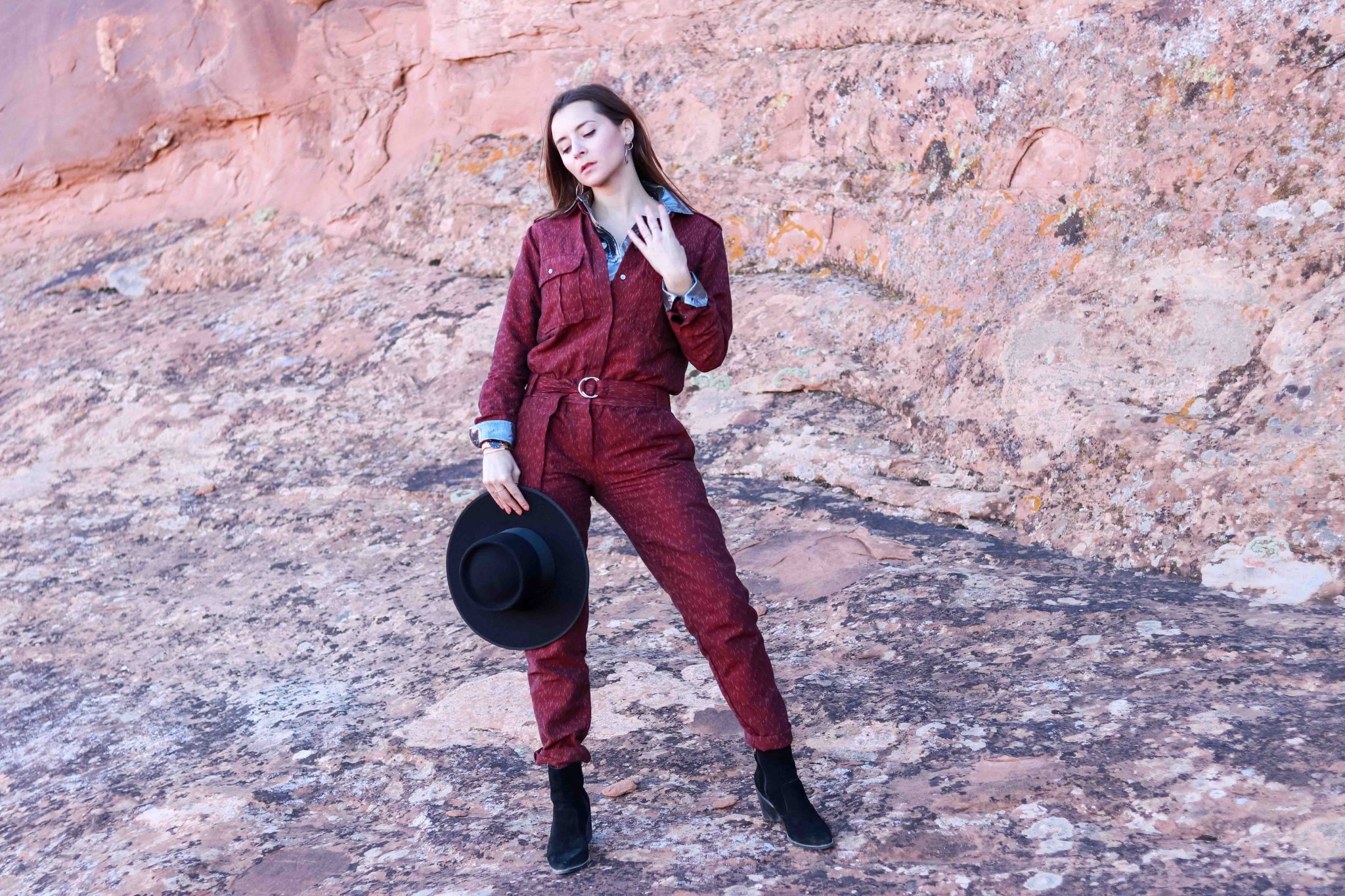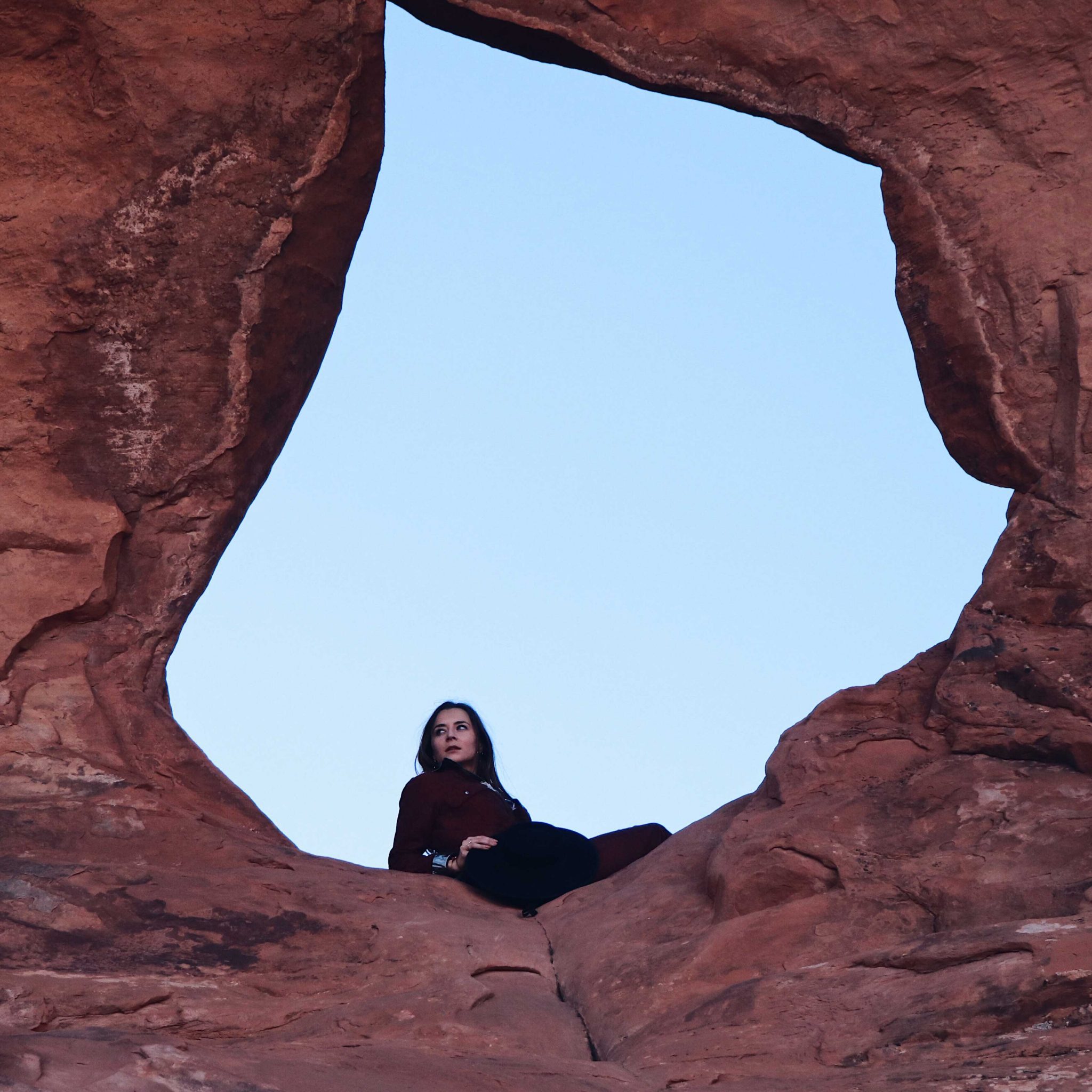 Moab: restaurants and accommodations
We slept in Moab at the Expedition Lodge.
The city has plenty of restaurants. We tried to go to the Thai restaurant: Arches Thai, as it has the best rating of the town but it was fully booked (it is better to reserve a week in advance) we went to the Italian restaurant Pasta's Jay (the pastas were pretty good). We booked the "Jeffrey's Steak House" for the day after. Jeffrey's Steak House was absolutely delicious. It is a family restaurant with a warm atmosphere. I strongly recommend to go to this place if you are in Moab.
For the hotels: there were no many hotels available at our dates. So we stayed the first night at the Expedition Lodge and then the second night at Aarchway Inn. I preferred the Expedition Lodge for its vibes, decor, breakfast and location.
Day 3: Moab – Canyonlands National Park – Moab : Canyon Land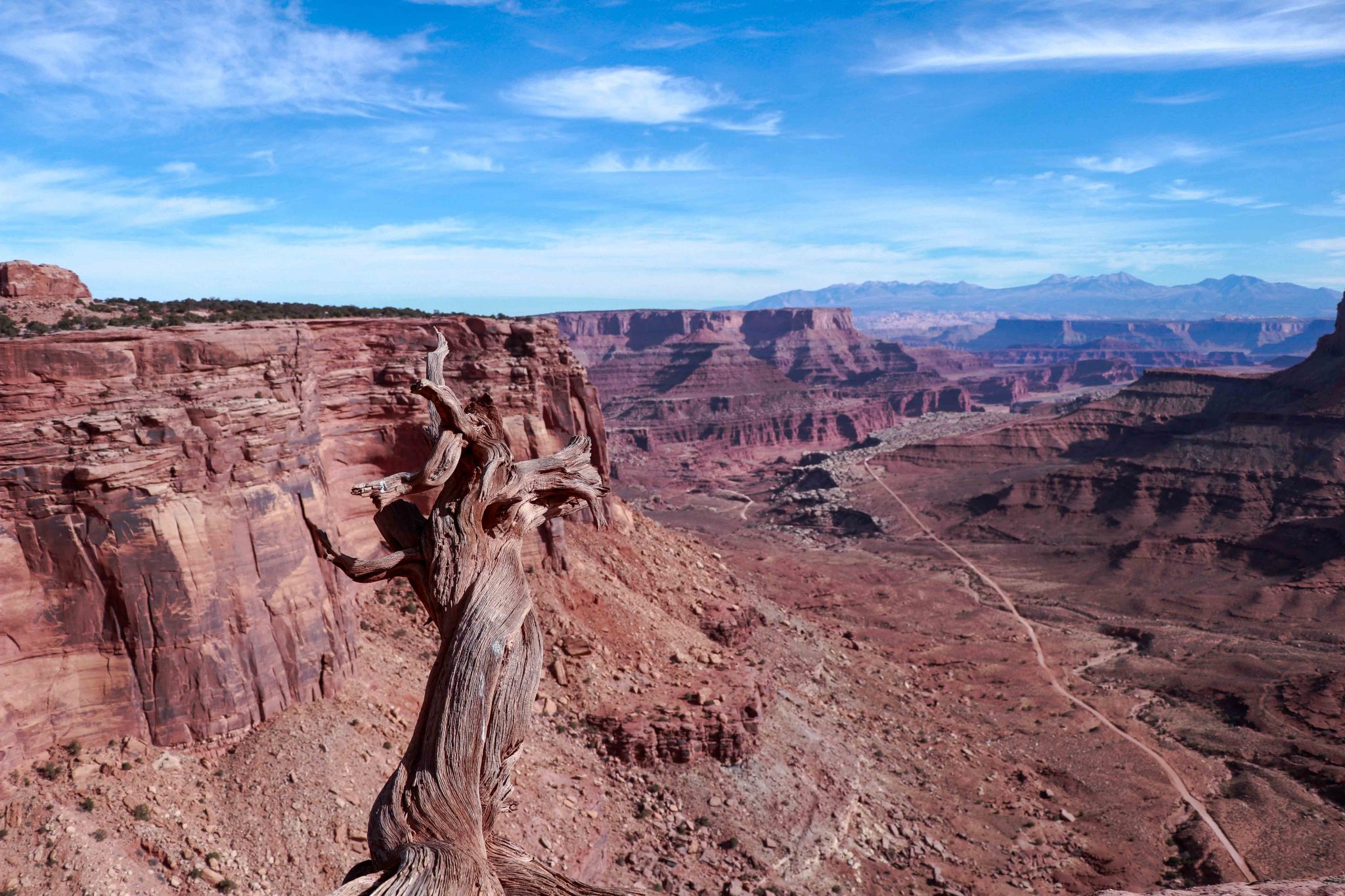 At first we wanted to go to the Mesa Verde national park. Unfortunately, most of the mesa verde archaeological sites were not accessible in November 2017 so we decided to stay in Moab and to drive through Canyonlands. It was not a regret because the road and view were really breathtaking.
Some of the roads (the most beautiful ones) are only accessible via 4×4 cars. You can rent a All Wheels vehicle in Moab.
Also you can do some small trails in the park to see a beautiful Mesa Arch or the Upheaval Dome (a crater). The park is really huge and you will not be able to see everything in one day but you will see beautiful landscapes for sure.
Day 4: Moab – Las Vegas
On our return, we did not take the scenic view, in order to save time. It took us 7 hours to drive back to Las Vegas from Moab.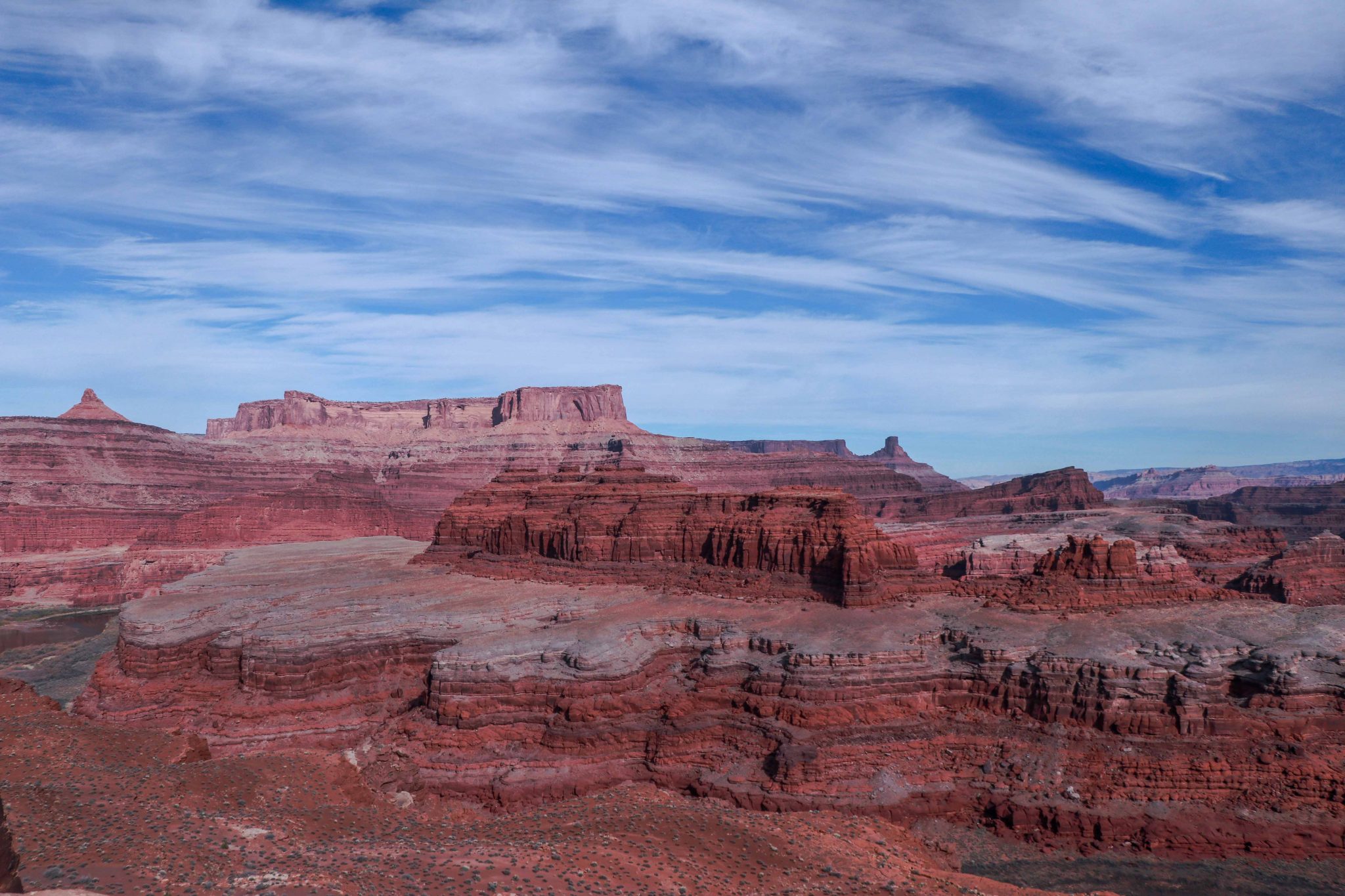 If you have more time, from Moab you can go to Page and visit Antelope Canyon (I visited some years ago and it really deserves a stop). Page has also other interests like the Power Lake and Horse Shoe view. You can then go to Monument Valley or Grand Canyon or go back to Vegas.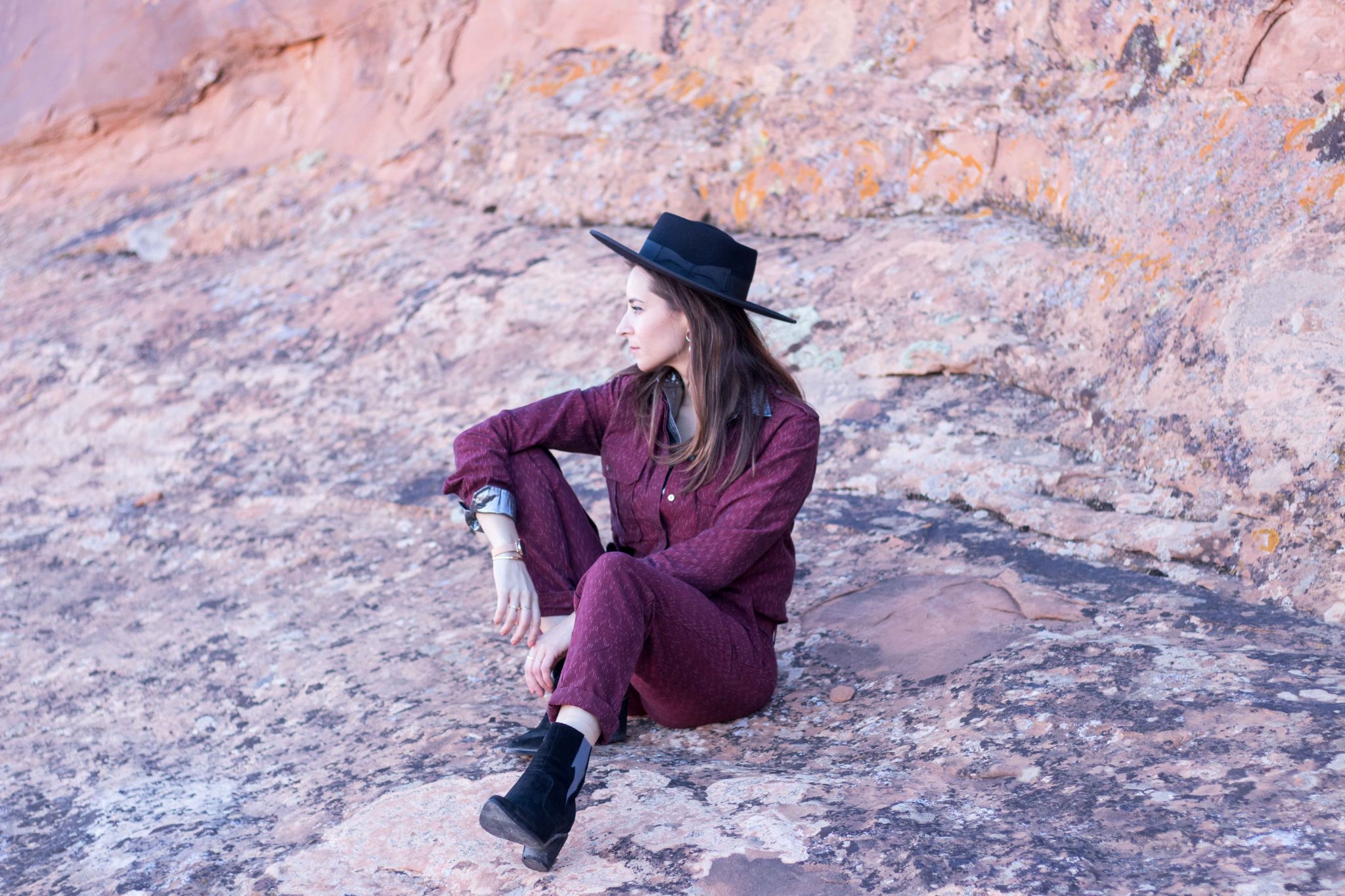 Wearing the Parisian ethical fashion brand: Fabric Hunted and Collected Jumpsuit and silver shirt. Read here to learn more about this brand.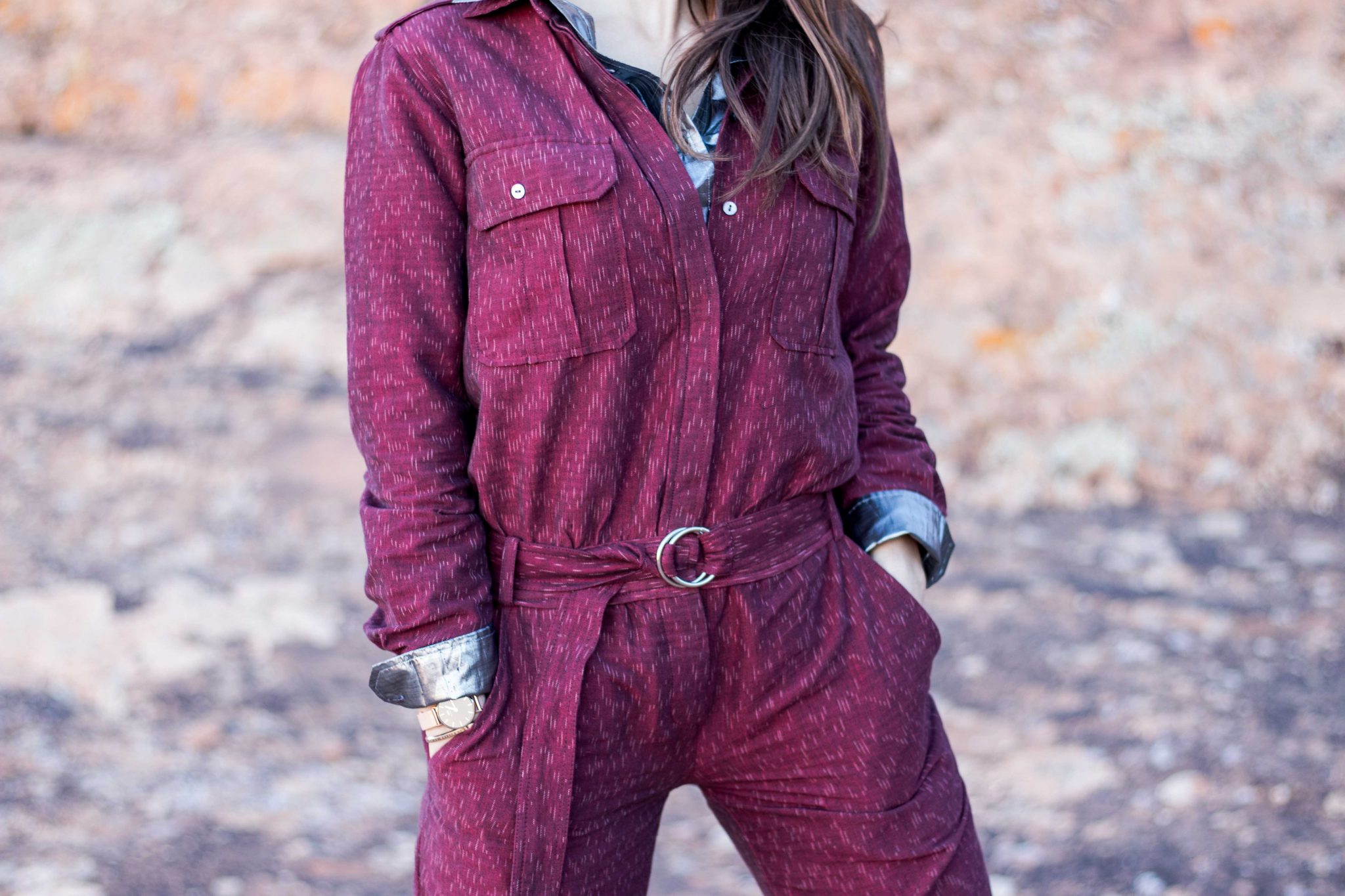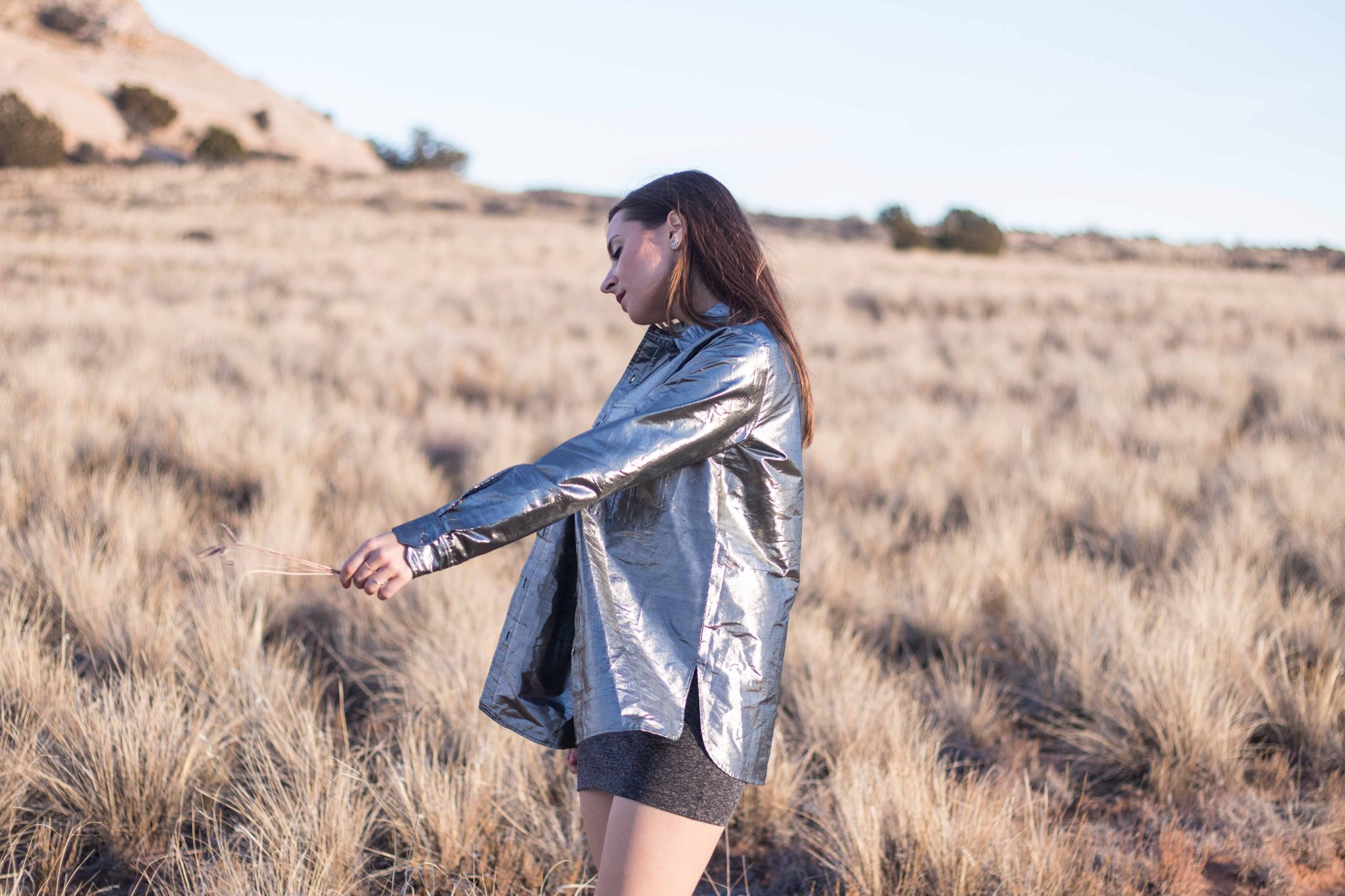 Best of Moab: 5 tips to read before visiting Moab – Pin it for Pinterest