What to do in Holbox Island? Stay at the beautiful Punta Caliza boutique hotel, enjoy Holbox's slow life and watch flamingos. Holbox is a paradise 2 hours away from Tulum and Cancun.
We went to Tulum this summer, as expected it was beautiful and we loved our stay. But, we also discovered Holbox Island, a very nice and less crowded alternative to Tulum, Cancun or Playa Del Carmen. We spent one night in this beautiful paradise and we wish we have stayed at least two nights. We can't wait to go back!

What we love about Holbox Island
The beach and its emerald lagoon
The absence of cars
The cute city center with yummy restaurants
Punta Caliza boutique hotel
Biking
Flamingos watching
Slow life
Whale sharks snorkeling in July and August (we did not have time to do it but it sounds amazing)
We want to go back!

A paradise located a few hours away from Cancun and Tulum: Holbox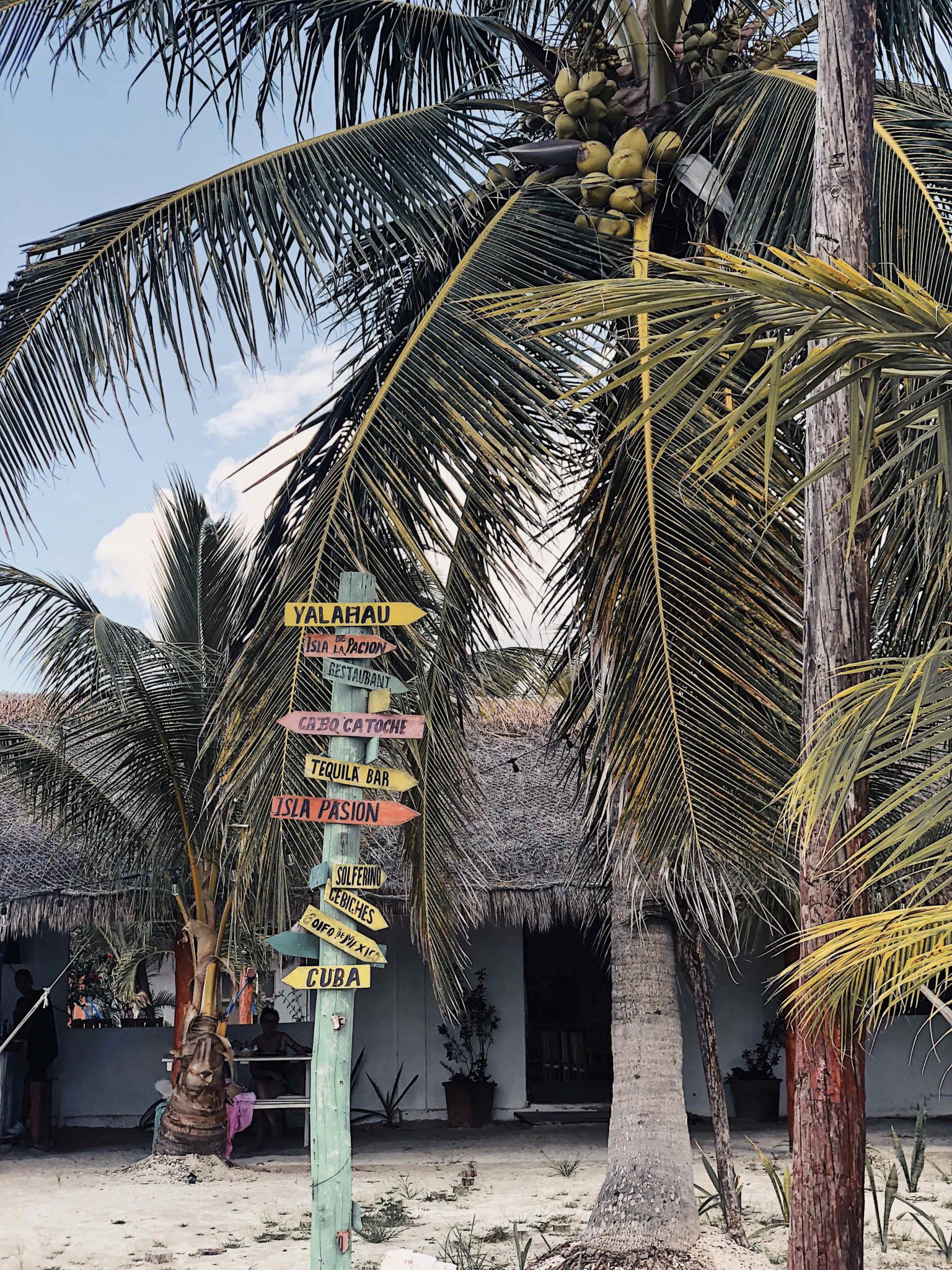 Holbox is a small island situated 2 hours away from Cancun (2.5 hours from Tulum). This beautiful island is separated from the mainland coast of Mexico by a shallow emerald lagoon which is a sanctuary for thousands of flamingos, pelicans and other exotic birds and animals. There is no car there but you can drive a golf cart, swim, walk and ride a bike on the island. It is very quiet and perfect to relax. During July and August, if you are reckless, you can even snorkel with whale sharks. We really appreciated this island and the boutique hotel we found was truly beautiful.
How to go to Holbox from Chiquila
Bag: Studio Sarta The Tuco Mini Basket Bag / Hat: W Concept
To go to Holbox you will need to take a ferry from Chiquila (more information here). The round trip costs $160 pesos per person. If you go to Chiquila by car, you can easily park it before taking the Ferry and it costs approximately $100 pesos for 24-hour parking. We rented a car to go from Tulum to Chiquila. Car rentals are very expensive in Yucatan so consider also taking a taxi or a bus.
You can use a taxi golf cart to go from the harbor to the hotel. You will see plenty of them in the street. The ride costs $50 pesos.

Punta Caliza – A stunning boutique hotel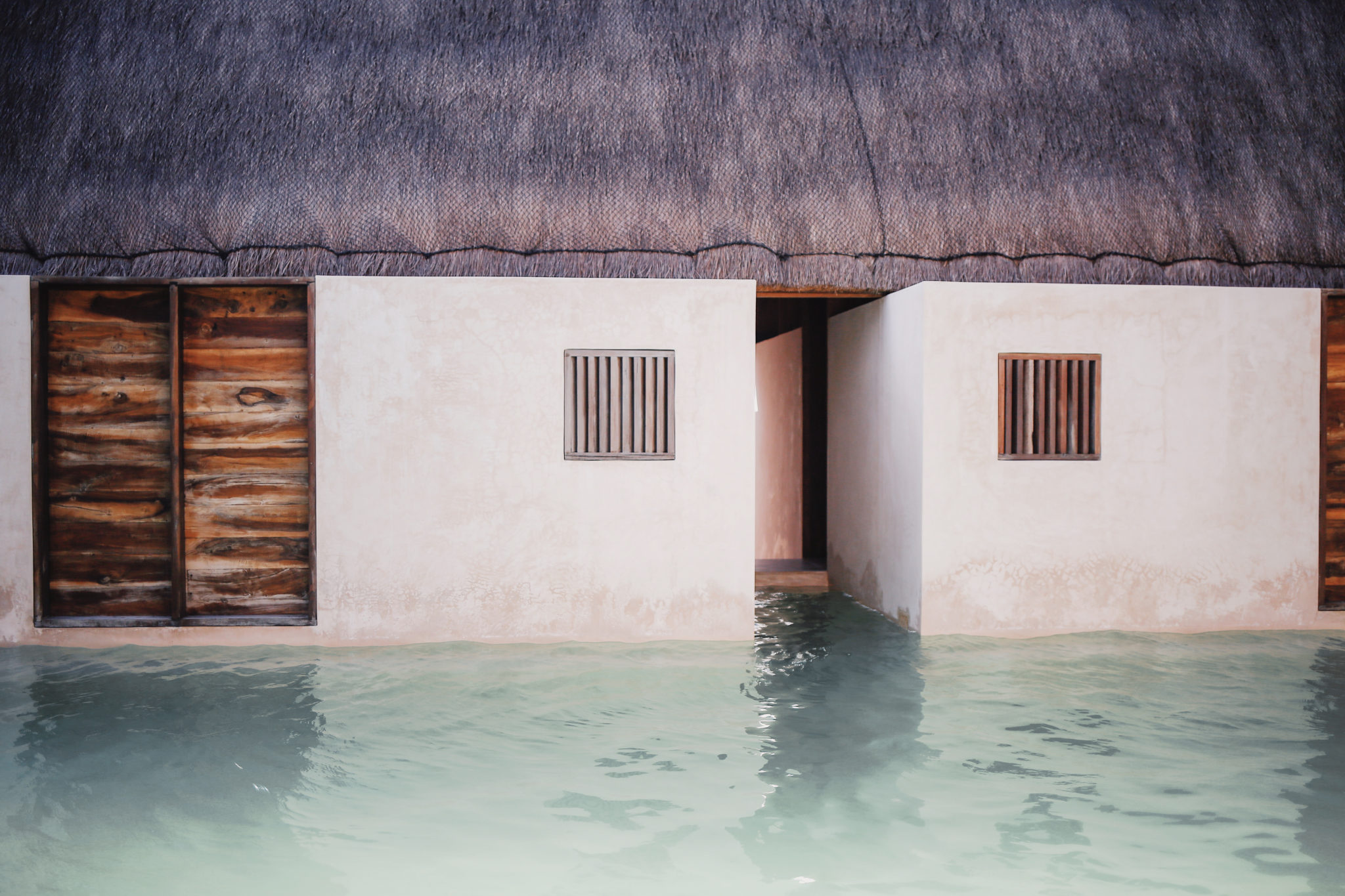 We found our hotel: The Punta Caliza on booking.com. The place is absolutely unique, and we really enjoyed our room and the swimming pool. Be aware that because the hotel only serves breakfasts, you will have to go to the lovely city center in order to get a lunch or a dinner. You can either walk, take a golf cart or ride a bike directly from the hotel.  There are a lot of delicious and trendy restaurants on the island. For lunch, we enjoyed the fresh tacos from Barbara Negra. For dinner, we ate at Basico, a stylish Mediterranean restaurant. On our way, we also saw the Luuma restaurant which sounded amazing!
Flamingo watching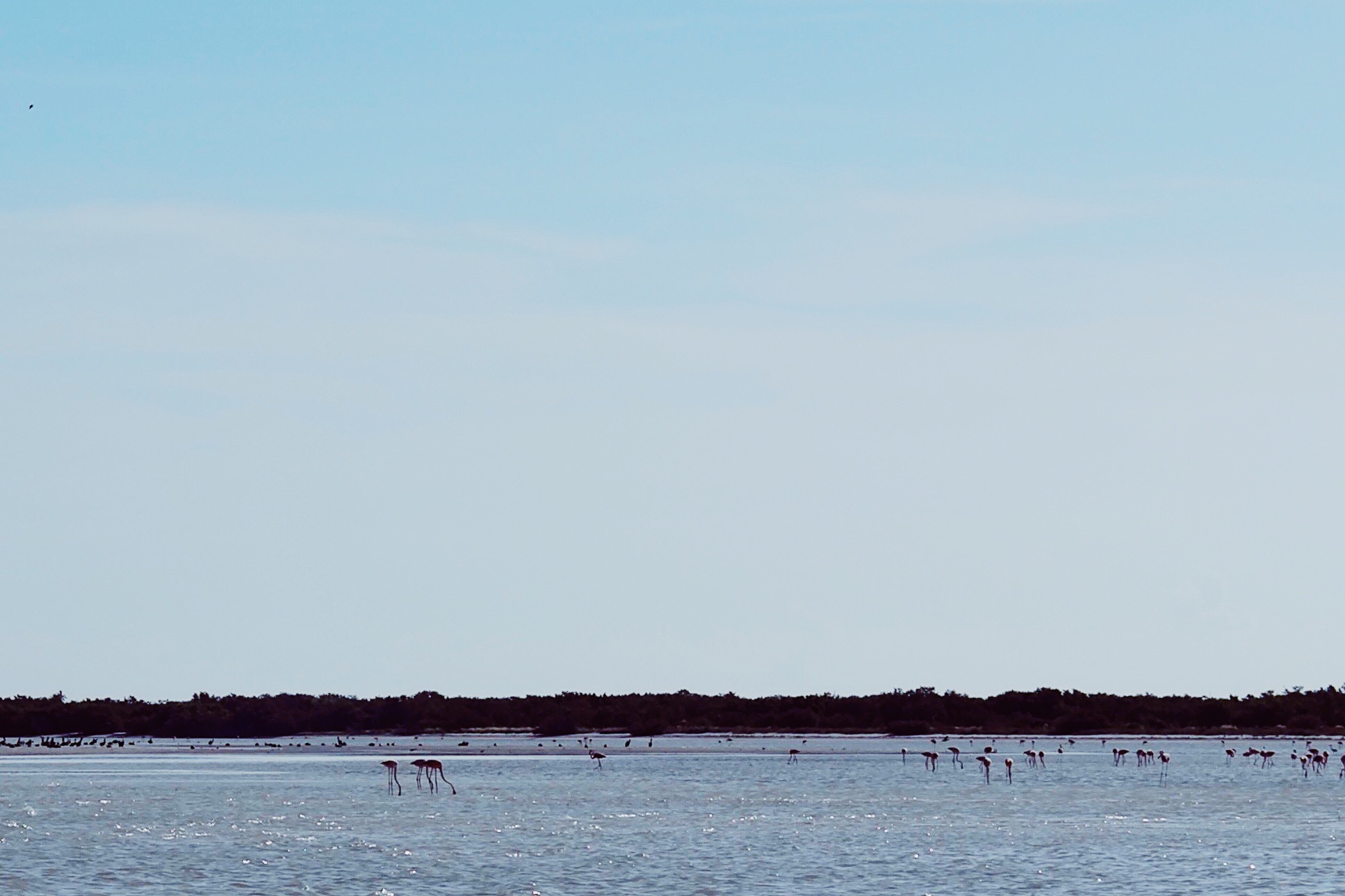 Wildlife is beautiful on Holbox. You will find plenty of tours to discover it. If you want to see flamingos, you can book a boat tour. Another alternative is to ride a bike and then walk on a sandbank that leads to the flamingos (we picked this solution). We left early in the morning (7.30 a.m.) to bike from our hotel up to the North-East, heading towards Punta Mosquitos sandbank. We parked our bikes at the end of the beach and then walked for 30 minutes on the sandbank until we were close enough to see flamingos. At 9 a.m., as more people were gathering on the sandbank, the flamingos started going away. I would recommend that you arrive there as early in the morning as possible. Note that you can bring your camera as the water level is below the knee-level. You won't disappointed, mornings on this beach are absolutely stunning.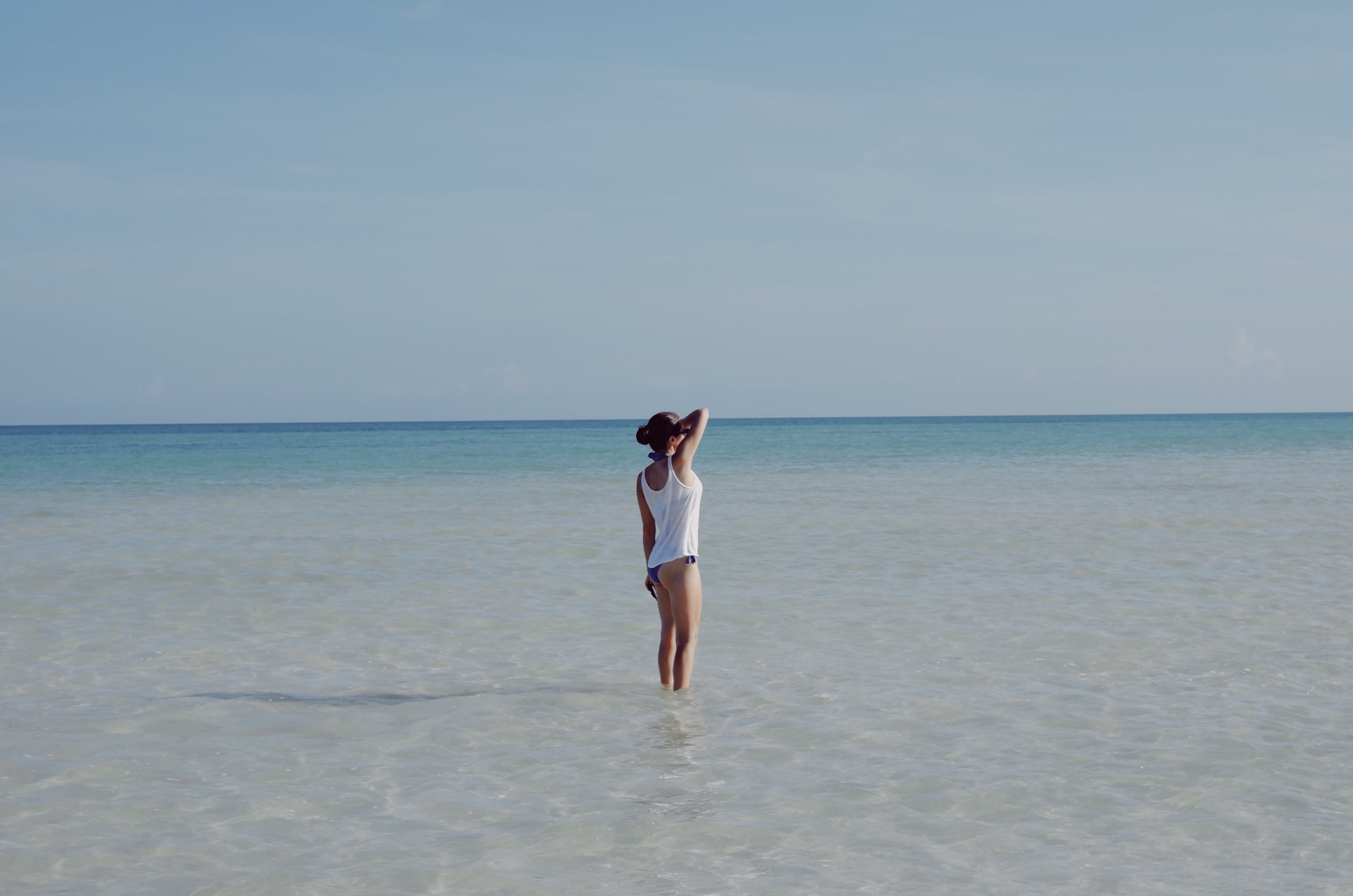 Don't forget to ask your hotel if the path is secured (which means to ask where the crocodiles are). In general, don't go in the afternoon: there won't be any flamingos, the sandbank will be smaller (due to tide changes) and you may encounter one or two crocodiles.
Tips: Ask your hotel, go in the morning, don't go alone and bring a hat, plenty of water and sunscreen.