I have stayed in Milan over five times for business and leisure. I always had some difficulty finding a design hotel at a fair price. During the last fashion week in Milan, I discovered 21 Wol Milano Centro hotel; I partnered with the Hotel to stay three nights. It was a fantastic experience, and I truly recommend this place if you are looking for an affordable boutique hotel or a design hotel in Milan.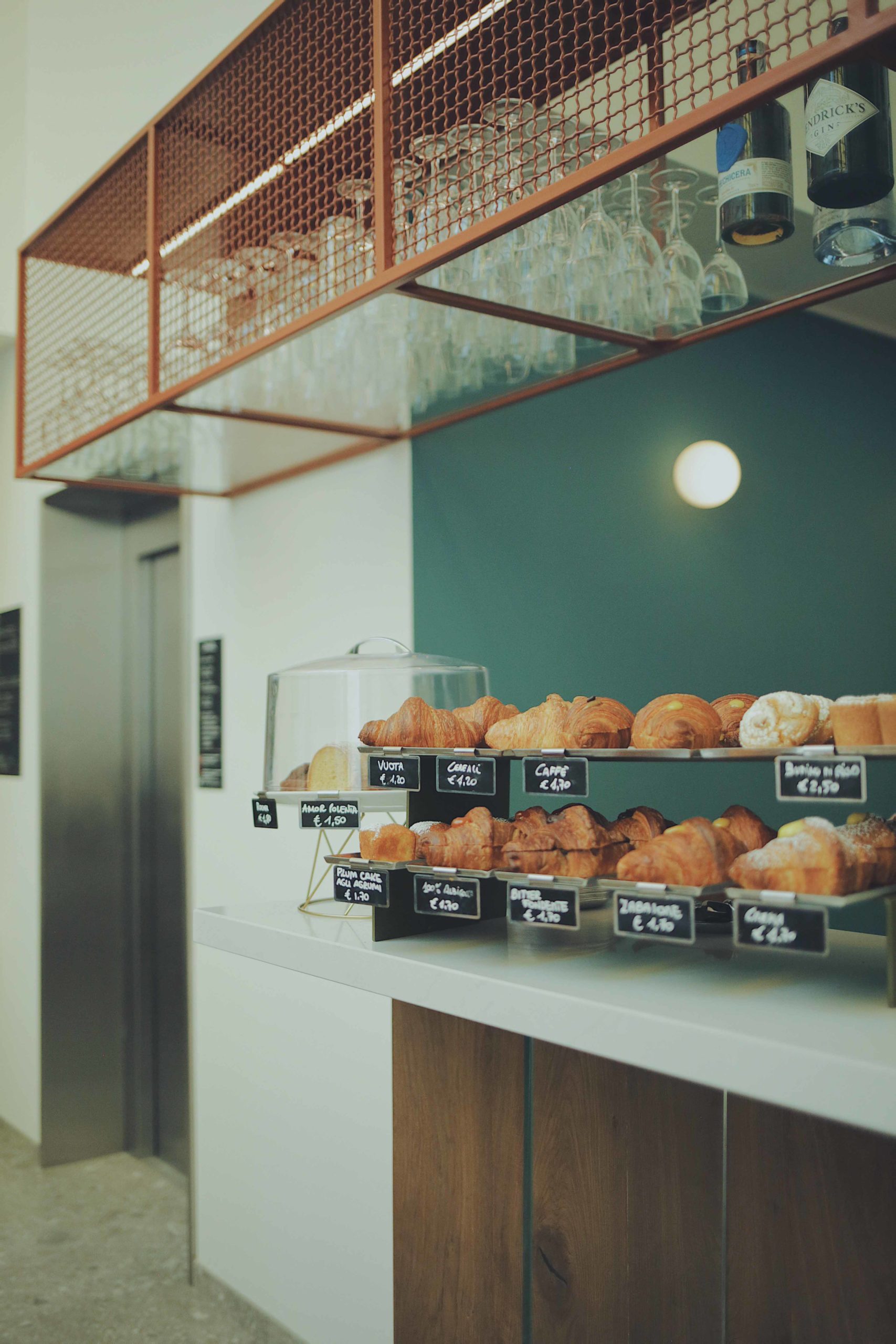 21Wol Milano Centro: A design hotel at a fair price in Milan
21WOL Milano Centro is a design hotel located in the heart of Milan, it offers 120 Italian design rooms. The hotel is ideally suited to visit the city's main areas, and it caters to leisure and business travelers alike.
The Hotel is designed with great attention to quality: large room, parqueted floors, extra-large beds, top quality sleeping experience, soundproofing solution, independent air-conditioning, free Wi-Fi, etc. It felt like I was living in a very stylish and comfortable Italian flat. Indeed, LAGO, the interior design studio, completely furnished the Hotel with modern Italian furniture, to give the feeling of a real home.
As I am busy during fashion week, I am always looking for a place where I can enjoy some "me-time". The 21 Wol hotel rooms are designed with privacy and wellbeing in mind. It was also great to enjoy a coffee at the terrace or to work at the coworking space. The staff was very nice and took care of all my needs.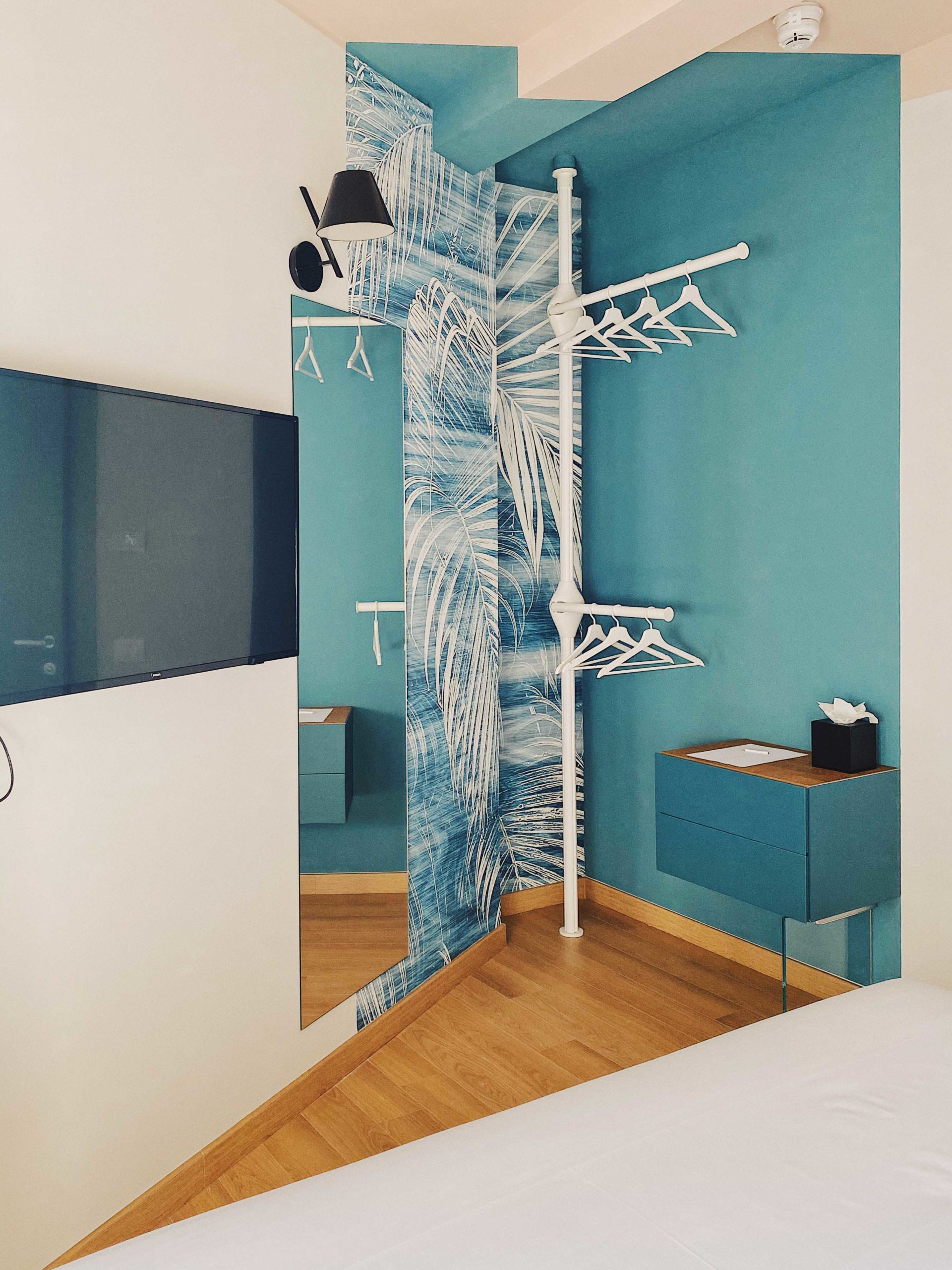 This 3-star 21 Wol Milano Centro Hotel is located near the Piola subway station.
The center of Milan is 4 km from the accommodation.
Favorite things to see and re-see in Milan
To visit on the same day: Duomo Di Milano, Galleria Vittorio Emmanuel II, La Rinascente, Quadrilatero d'Oro

Dine or take the Aperitivo at the 

Navigli District

Aperitivo or Brunch at 

The Armani Hotel
Tips to enjoy your stay in Milan
Tip 1: Book in Advance
Milan is a European business hub, and also a very touristic area. The city is always busy. Make sure to book your hotel and museum tickets in advance (such as The Last Supper from Leonardo Da Vinci).
Tip 2: From the airport to the Hotel
Cabs in Milan are costly. If you arrive at Malpensa airport, it can cost up to $200 to go to the Milan city center by taxi. Alternative options are to take a bus or a train from Malpensa Airport to the City Center. I took the train as it was the most comfortable and quicker option. The one-way ticket costs EUR 13 from Malpensa Airport to Milano Cardona station (Milan City center), I then took the subway to go to the Hotel (Station Piola). The taxi is also less expensive from Milano Cardona to Piola (EUR 25) compared to Malpensa. 
Tip 3: Transport in Milan
Uber is unfortunately very expensive in Milan. Locals use the app: Free Now to travel in Milan, and it was the best option compared to Uber or booking a regular cab. 
Also, the subway is a great transportation alternative in Milan. You can easily plan your itinerary with the mobile app: "City Mapper." Also, you can travel on the subway by directly paying at the ticket gate with your contactless credit cards (Mastercard, Visa, Maestro). On another note, many pickpockets operate in Milan subways. Therefore, you should always take care of your belongings and check that they are closed.
Tip 4: Have cash
Always have cash with you: many cabs or family-owned restaurants only accept cash. 
Tip 5: Dolce Vita
Take your time to discover Milan. The trees smell amazing, the food is delicious, people wear beautiful outfits, and you will find breathtaking architecture if you take time to look around.
Have a blast!