Review of the Le Corbusier LC3 sofa reproduction from Eternity Modern: the modern mid-century furniture specialist.

Review of the Le Corbusier LC3 sofa reproduction
My parents had a beautiful original Le Corbusier LC3 sofa from the '80s. Since I am a young girl, this sofa has always been my favorite. I am obsessing with its minimal line, and comfort. Besides, the LC3 is a versatile sofa that goes well in a living room, large entryway, or in an office. I missed this couch very much and quite frankly; it is complicated and expensive to find this sofa in the USA. Because I was super happy with my previous experience with Eternity Modern (see my review here), I decided to partner again with Eternity Modern and order my own LC3 two-seat sofa. This review reflects my own opinion; I am thrilled to collaborate with Eternity Modern.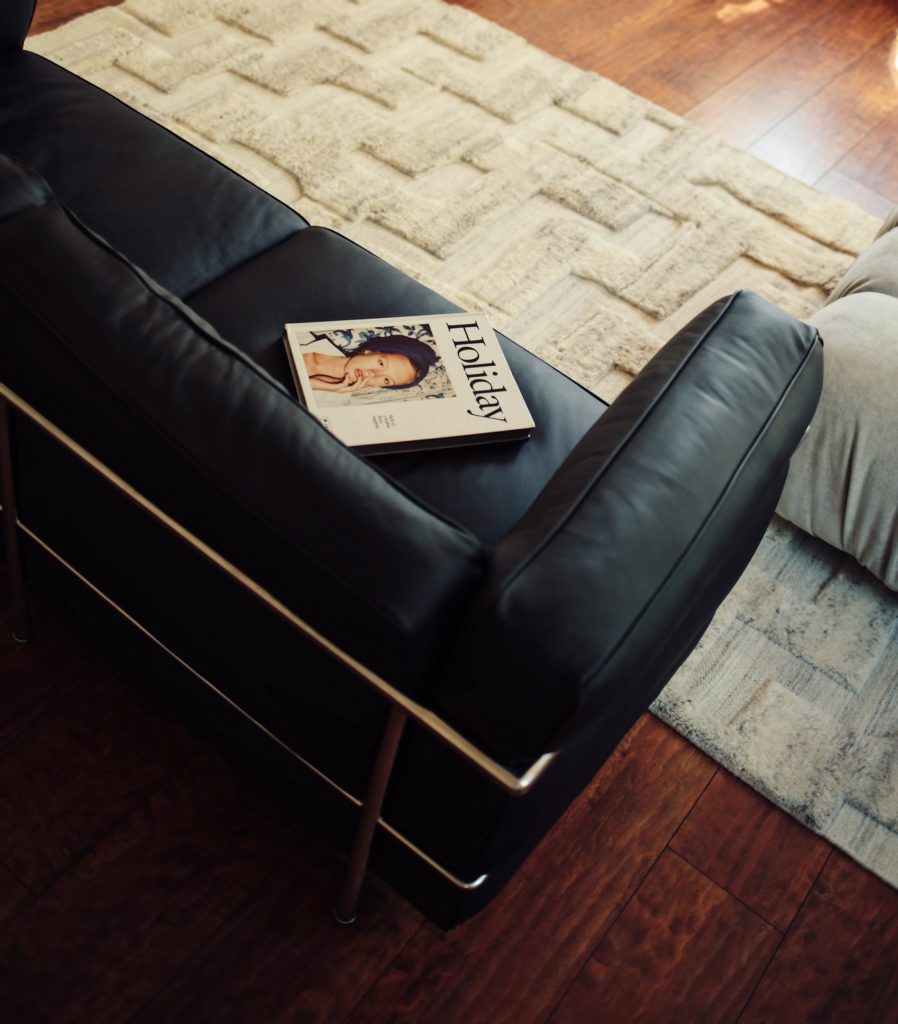 About my Eternity Modern Camaleonda sofa replica
Most pieces at Eternity Modern are custom-made. Eternity Modern ensures they manufacture ethically and uses high-quality materials.
There are many fabrics available at Eternity Modern. I got some swatches to be sure about my choice. I chose the black top grain leather and the chrome steel frame, as both are durable.
It usually takes three months to receive a made-to-order sofa. I ordered the LC3 two-seat sofa in November 2020, and I received it in January 2021. In addition, the team at Eternity Modern was lovely, and it was easy to track my order.
This LC3 sofa by Eternity Modern is very similar to the original version.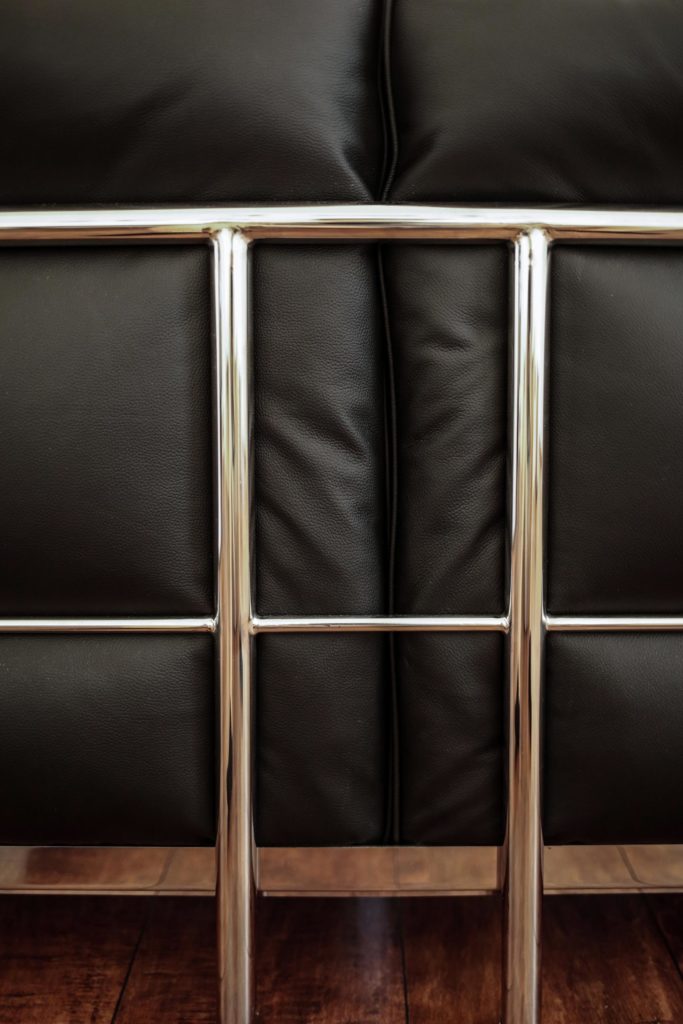 The leather is of high quality; I really like it, and I believe it will age very well. However, it is not Italian leather, so that you will see a difference compared to the original sofa. The tubular system is as beautiful as the one of the original. Overall, it is an excellent replica as the design is true to the original, and the materials' quality is great. Also, this sofa is very comfortable. I will definitely re-order from Eternity Modern.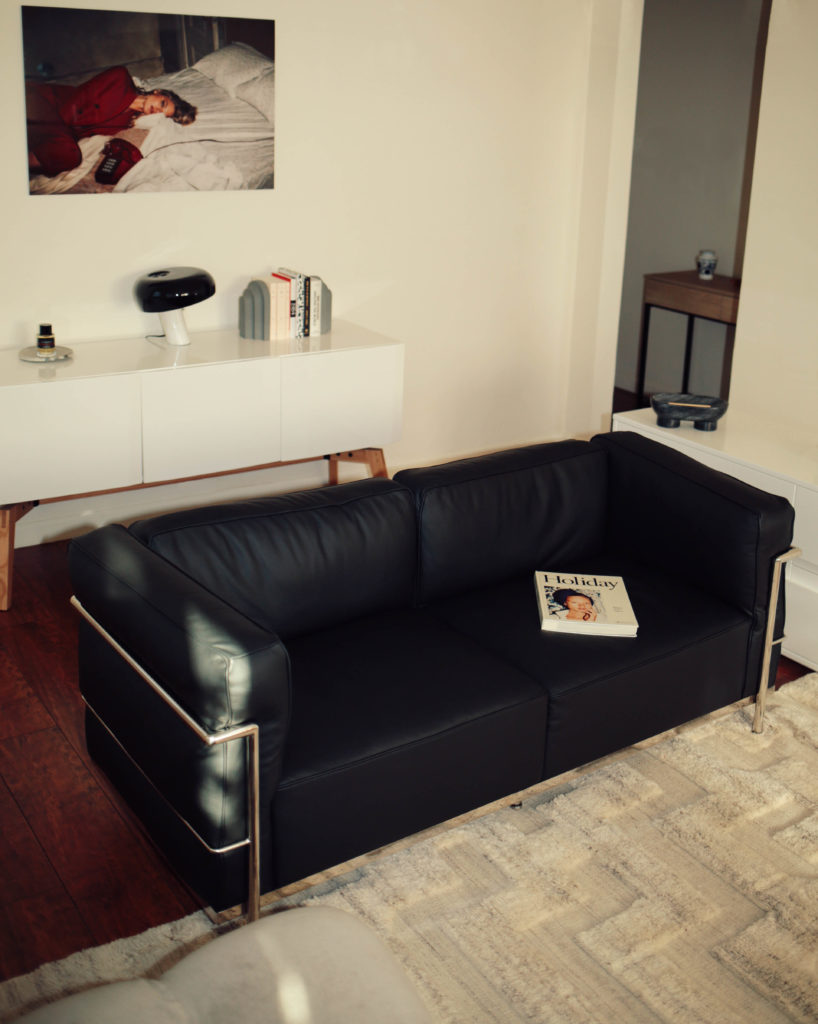 What makes the Le Corbusier LC3 sofa unique
The LC3 model was produced in 1959 and was inspired by Art Deco. French-Swiss architect Le Corbusier began experimenting with furniture in 1928 with his architect cousin Pierre Jeanneret and designer Charlotte Perriand.
The LC3 Collection (firstly designed in 1928) is a modernist response to the traditional club chair. With thick, resilient pillows resting within the steel frames, it offers the comfort of a padded surface while being a minimalist and industrial design. This aesthetic is remarkably relevant to how we live today.
Its flexibility, timeless design, functionality, and comfort make it an iconic piece.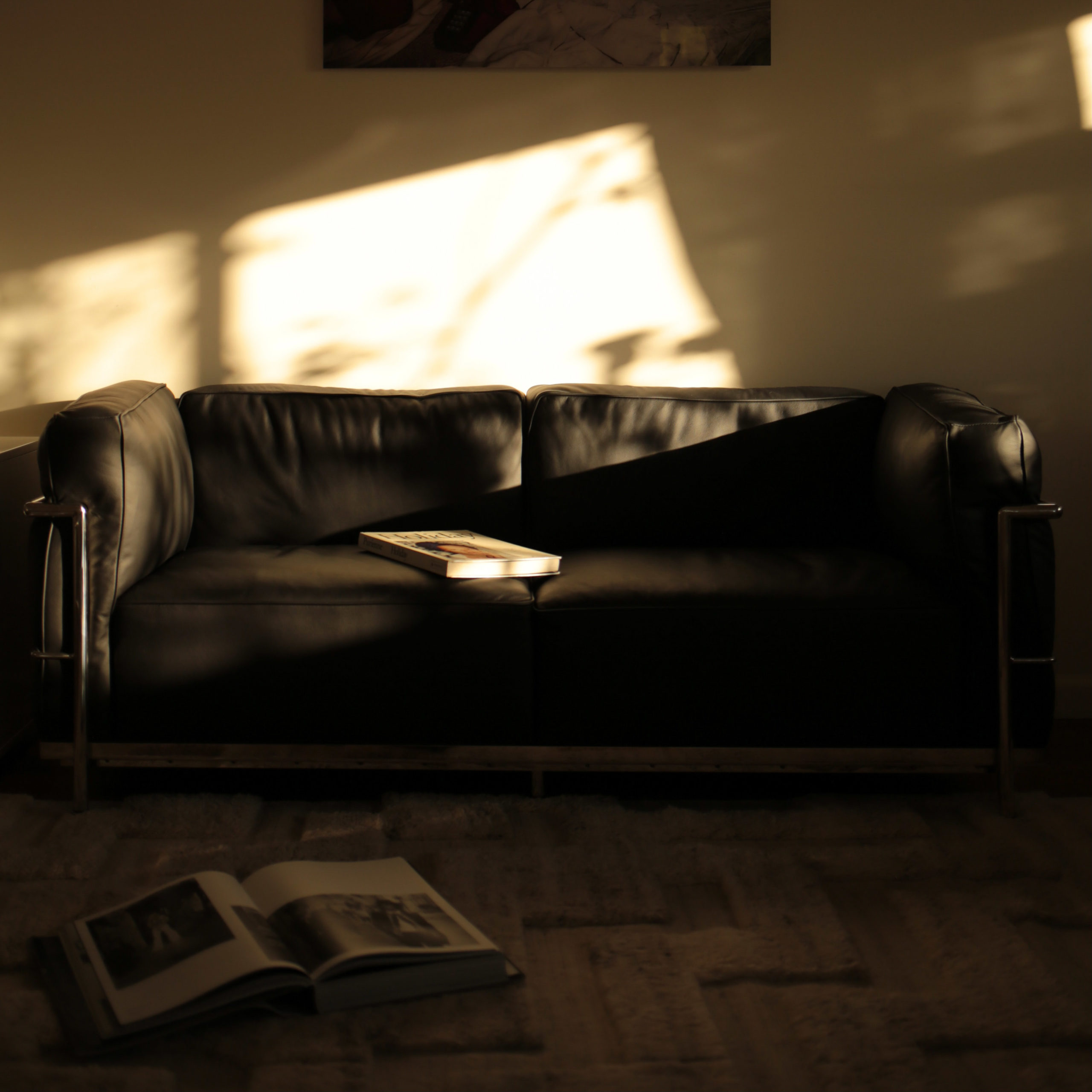 Review of Eternity Modern – Modern Mid-Century furniture specialist.
Established in 2005, Vancouver-based Eternity Modern shares a significant passion for midcentury modern furniture. Focusing on first-rate quality and craftsmanship, the furniture company cherishes iconic midcentury design and reproduces timeless pieces.
I will recommend Eternity Modern for those who like iconic mid-century furniture pieces. If the original version is not in your budget, Eternity Modern is a great alternative as their reproductions are similar to the originals, and they don't compromise on the quality and comfort. In the end, you will own a real premium leather piece and/or hardwood furniture piece at an affordable price. Besides, the company made everything easy to order online: free shipping for orders over $1,000, 5-year warranty coverage, and they have a 14-day return policy (a 20% restocking fee in the form of store credit will be applicable).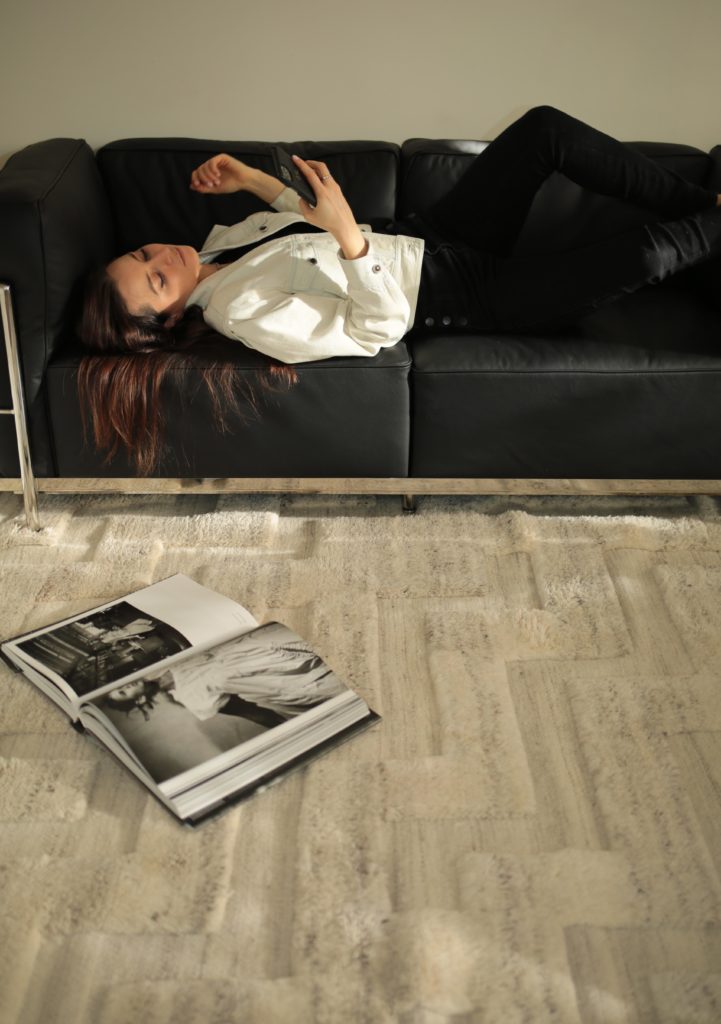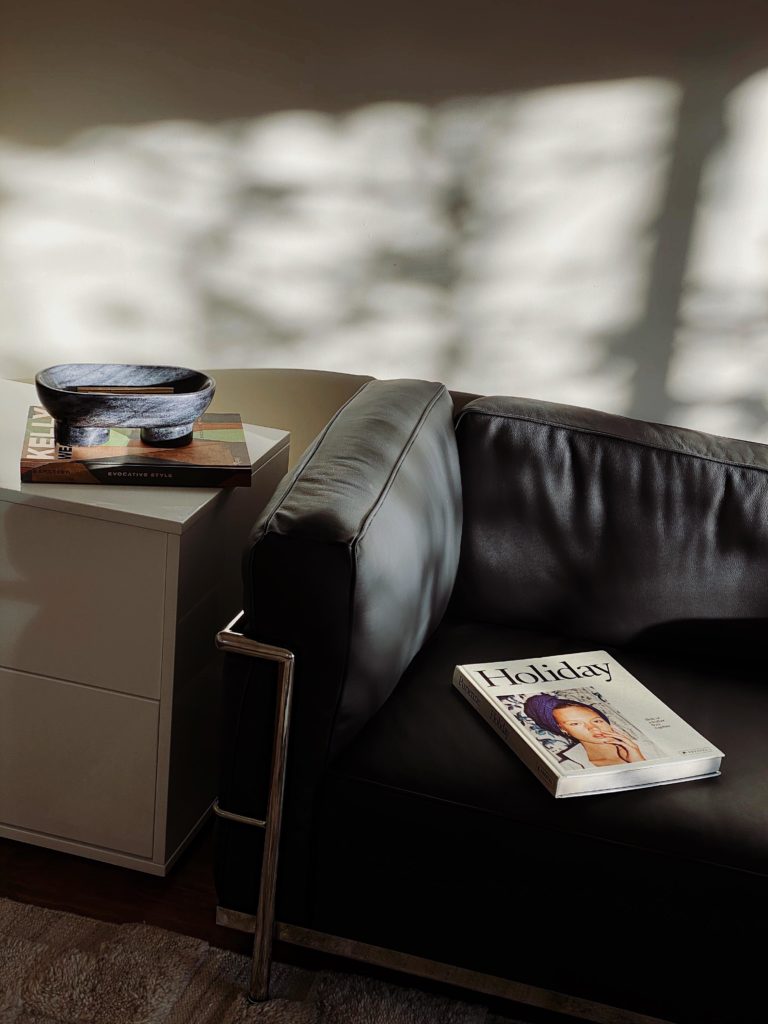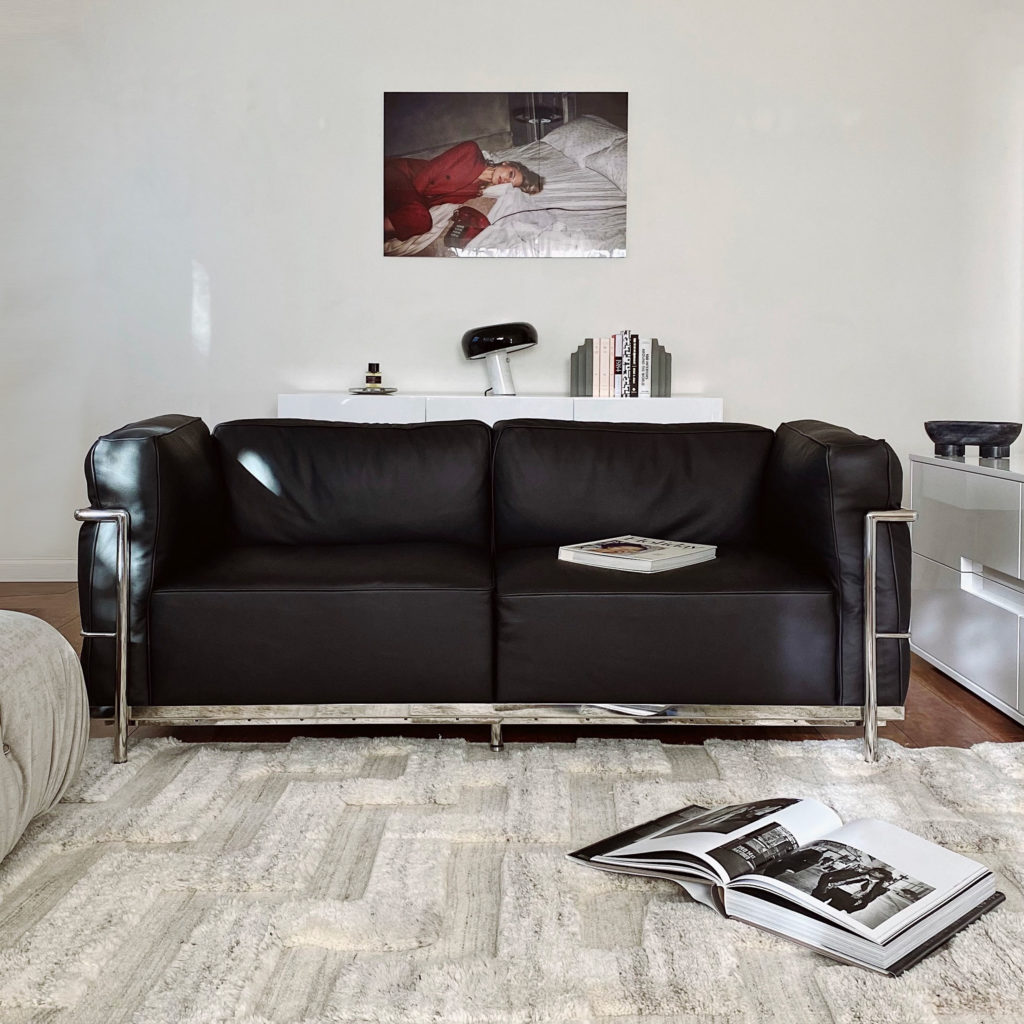 Styling and pictures: @juliacomil
Item credits: Sofa: Eternity Modern / Rug: Nordic Knots / White dresser: CB2 / White side board: CB2 / Photography: Lumas / Lamp: France & Son / Book End: Arkiv / Azal bowl: Ferm Living / Book: Holiday / Perfume: Portrait of a lady EDP Frederic Malle.
For more home inspiration: check out my camaleonda sofa review,  Lumas Gallery review, and my favorite minimal lamps for your home.