Review of my favorite machine washable silk robe to wear at home. Over the past years, I have invested in beautiful timeless pieces to wear at home. Not only, the fabrics are really cozy, but it feels also great to give to my morning a sense of luxury and to feel empowered in these beautiful garments.  I tried the label Lunya which makes premium loungewear and sleepwear for modern women. I take the opportunity to review it in this blog post.

The washable silk robe and the oversized tee sleepwear set are currently some of my favorite wardrobe staples.  Because I absolutely love this product, I am partnering with Lunya to offer to my readers 20$ off on your first order (above $100) with my code JULIAC20 on Lunya.co. This is an honest review, and I genuinely believe Lunya is worth knowing about.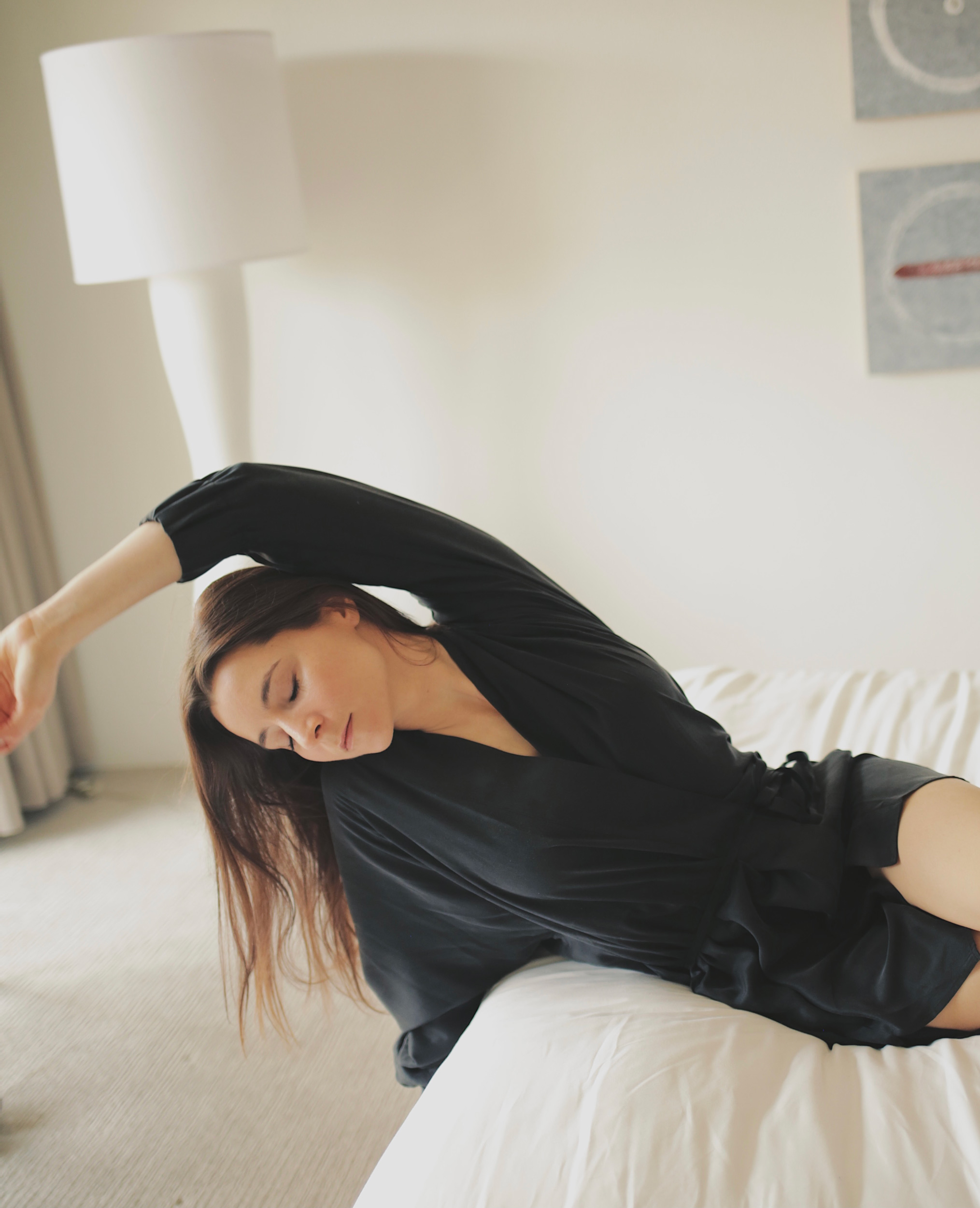 Washable silk robe Lunya review
I love my washable silk robe, first because the design is very flattering and modern. The silk fabric is thick and very comfortable to stay in or to sleep in. The material is thermoregulating, effortless, and comfortable. Also, I can really wear it with peace of mind as it is machine washable (use a machine wash cold cycle + lay it flat to dry).
I ordered the size XS/S. I am usually an XS, and the fit is excellent and modern. The only thing I would improve is the belt, I would prefer a larger belt to cinch the waist, but the thin belt is also very effortless.
Compared to other machine-washable silk products I tried, I love how luxurious and soft the fabric feels at Lunya.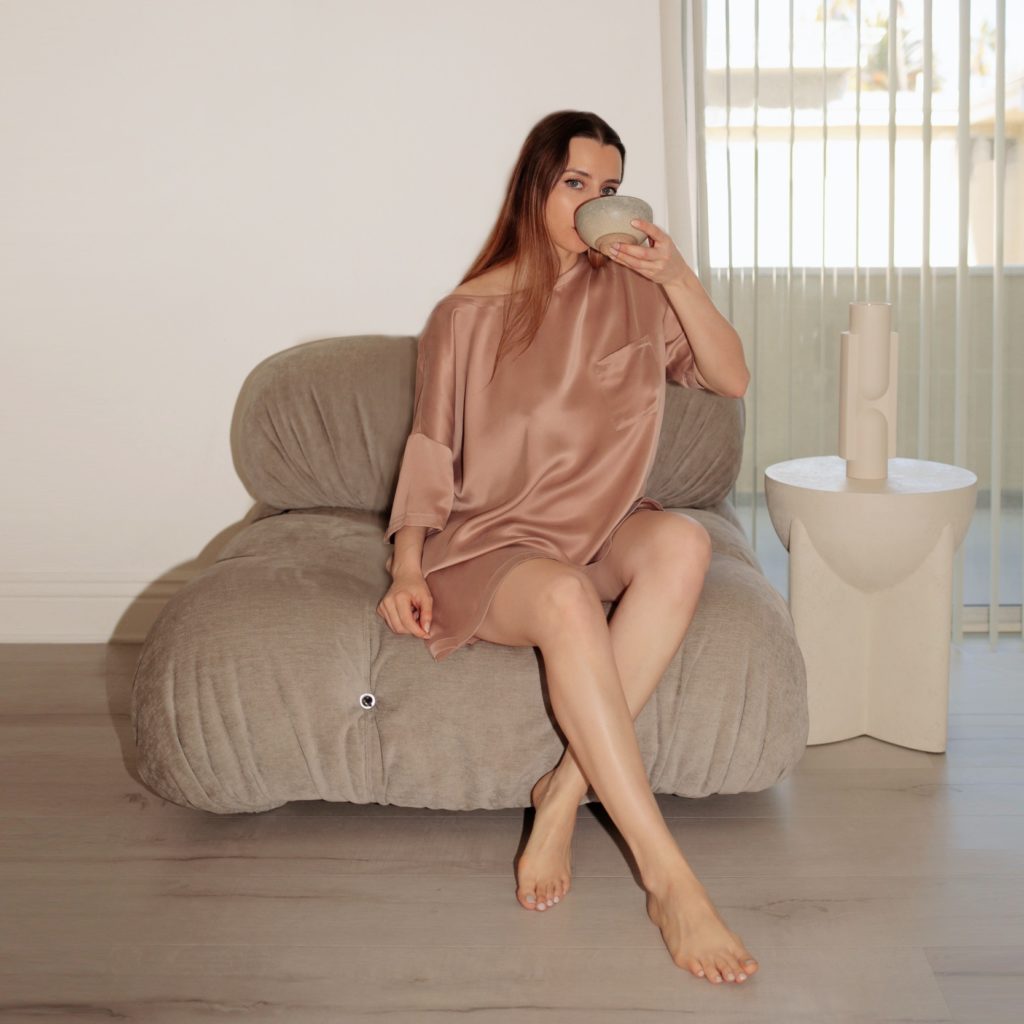 I pair my washable silk robe with my oversized tee silk set pj's from Lunya. Lunya also has a great selection of modal pieces, perfect to lounge at home.
One thing to know about Lunya, they produce in limited quantities. Don't hesitate too long before buying. They have a lot of success; everything is sold out pretty quickly.
Selection of favorite loungewear pieces from Lunya
My favorite pieces to stay effortlessly stylish and cozy at home from Lunya.

Lunya Coupon Code
As I love my silk robe, I am currently partnering with Lunya to offer to my readers 20$ off on your first order (above $100) with my code JULIAC20 on Lunya.co.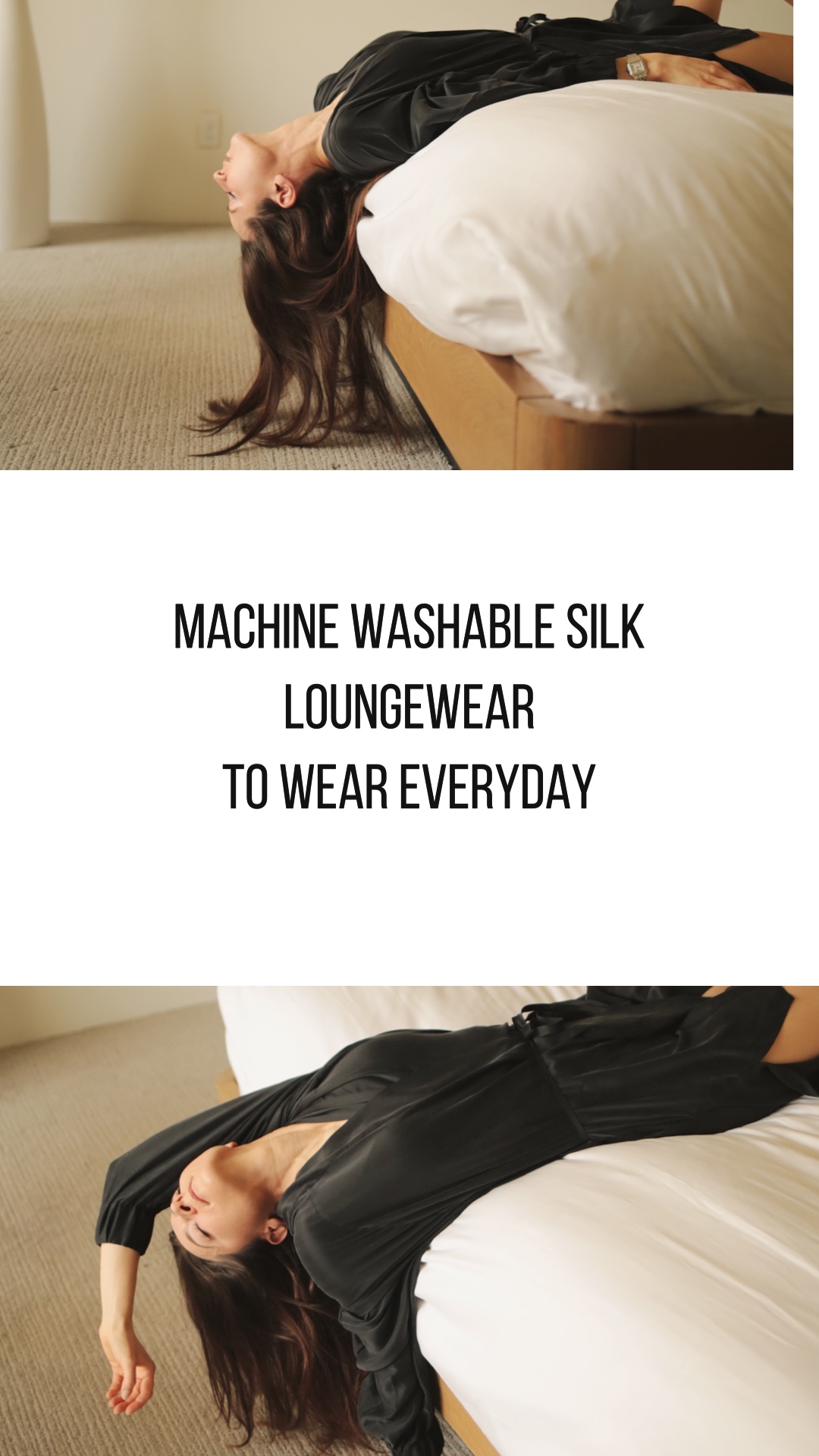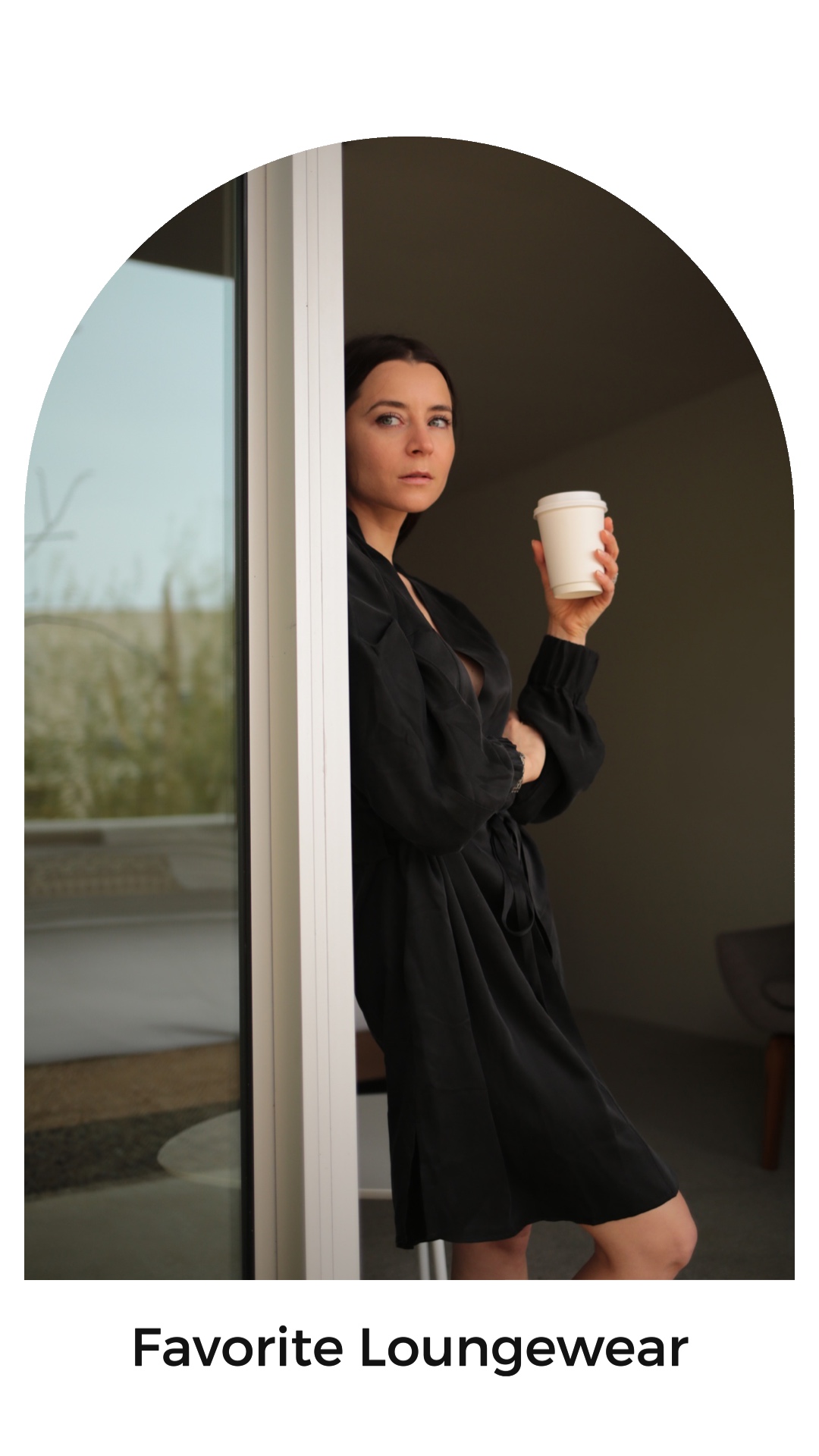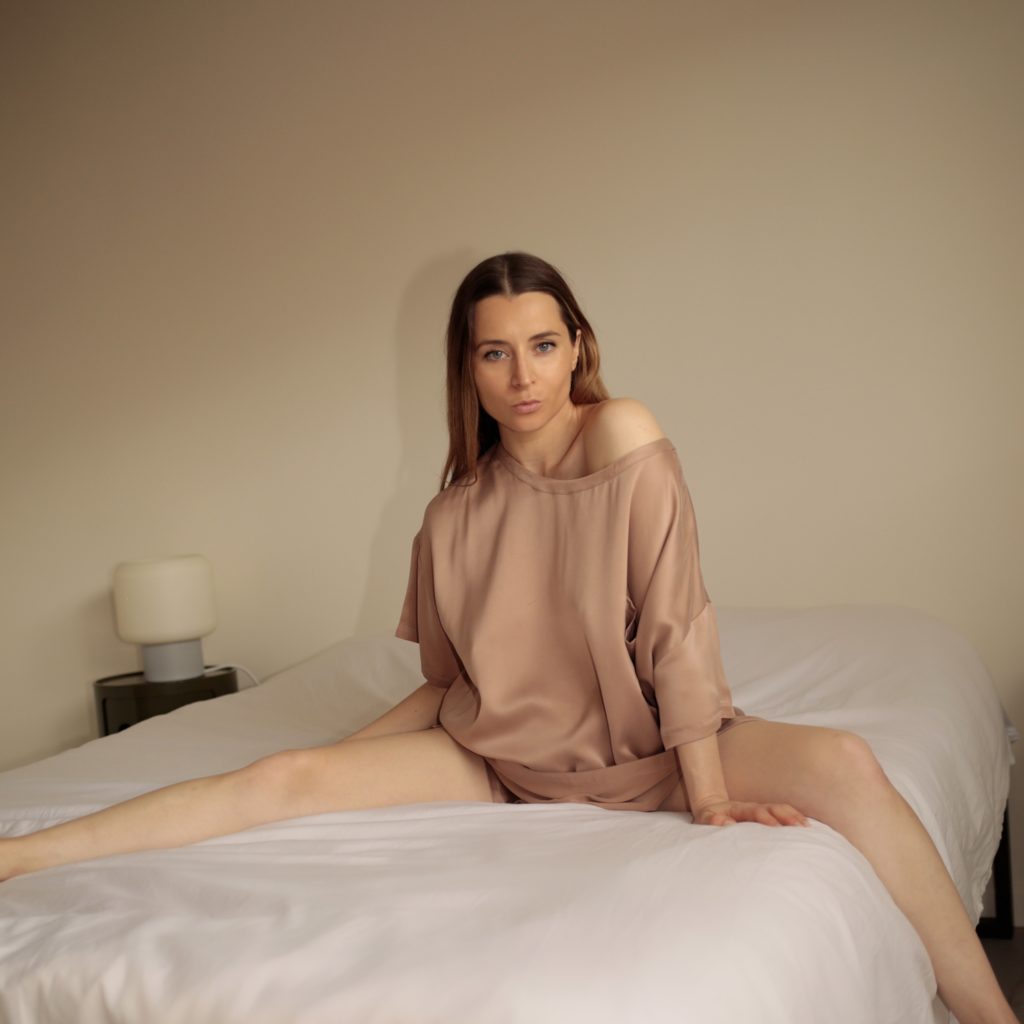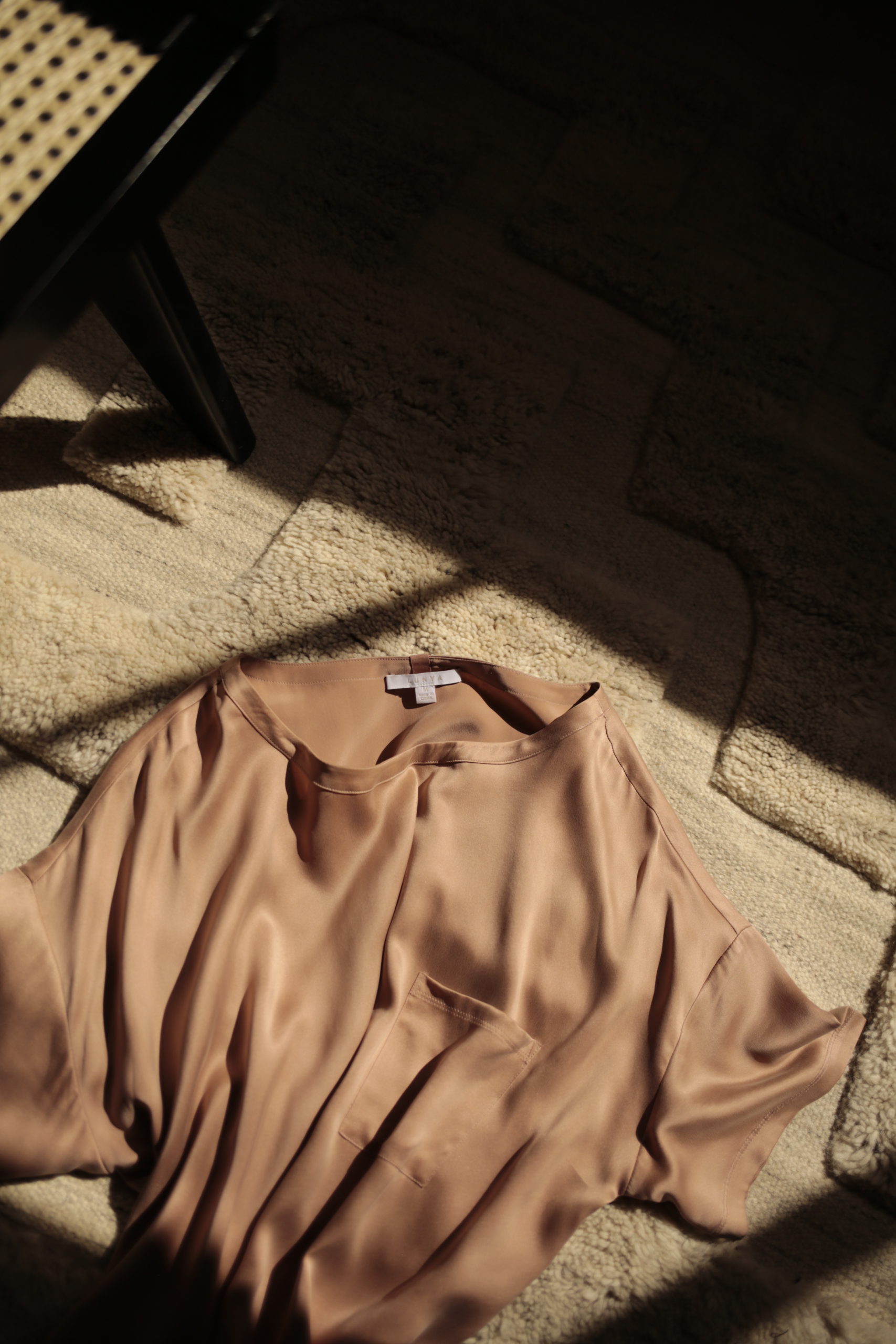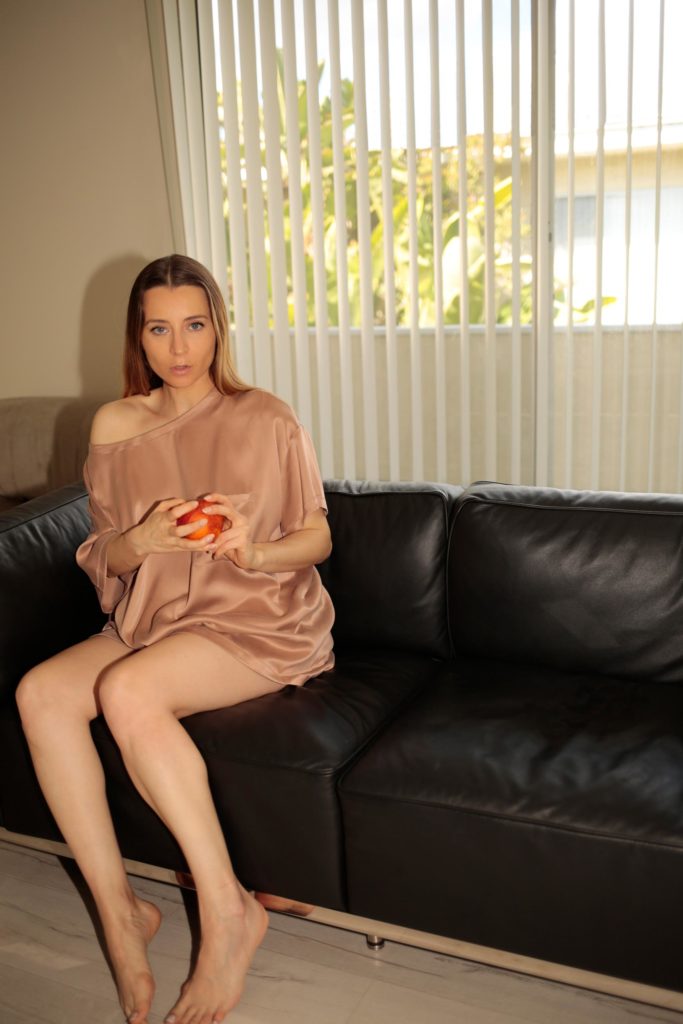 More loungewear inspiration: Check also my luxury minimal loungewear blog post.
Disclaimer: I contacted Lunya to feature its machine washable silk robe. I truly believe this brand is worth knowing and learning about, hence the blog post! As always, opinions are my own. This blog post contains affiliate links. Thanks for your support!