Kiss Bobo Bra Review: Strapless and Backless Adhesive Bra. This adhesive bra is perfect for your summer outfits. This invisible bra will be your wardrobe staple as it will allow you wearing your favorite over-the-shoulder tops, strapless dress, backless romper and other revealing summer styles.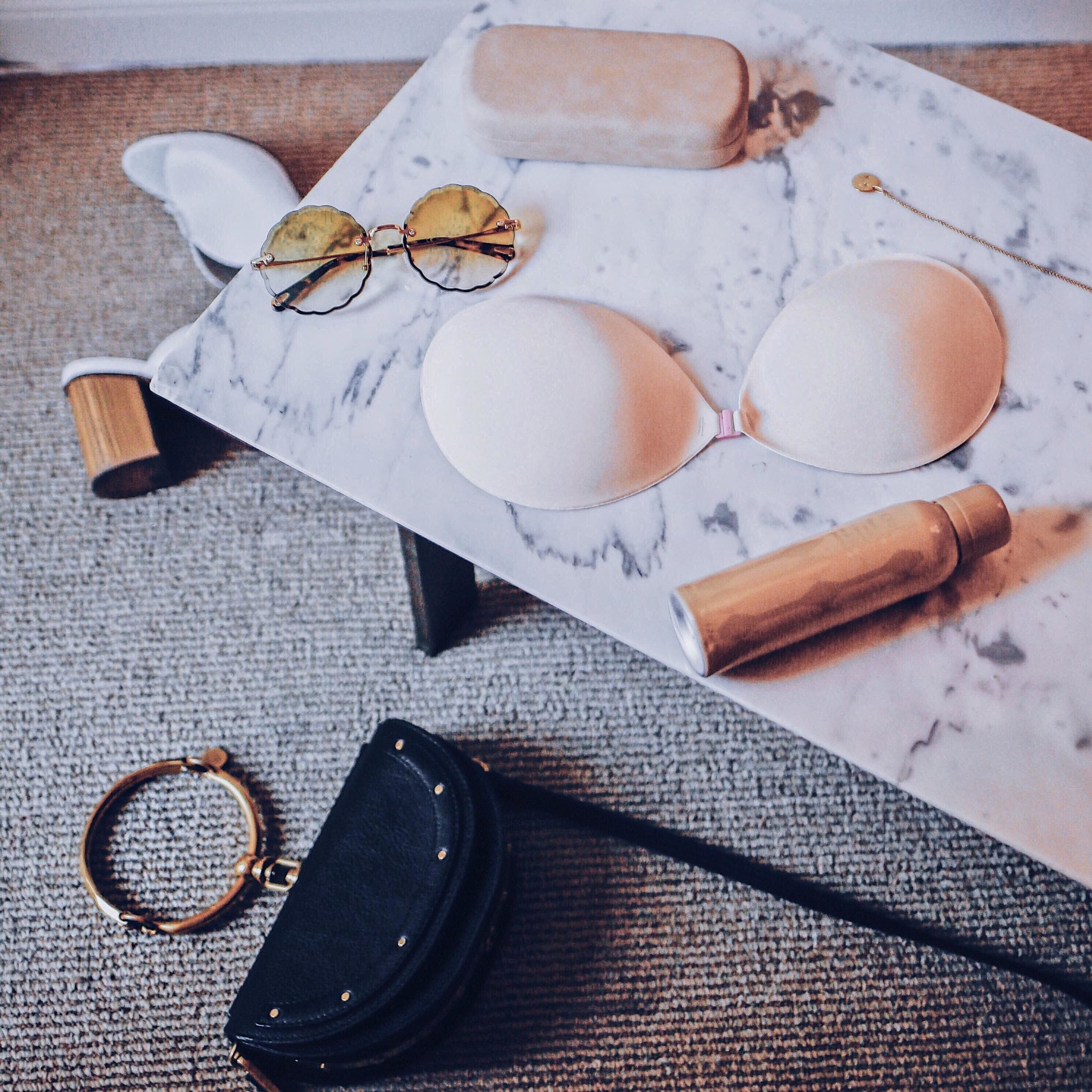 To wear my cute dresses without fashion faux-pas, I usually prefer to have a strapless backless bra. However, after hearing some dreadful stories about adhesive bra (some type of glues can create a bad reaction to the skin), I found pretty difficult to find a brand I can trust.
KissBobo bra contacted me to test its eco-conscious beige bra and to promote it on my Instagram. As the product is very good (I wore the black and nude lace-up bras last summer – see my previous review here) and because I was asked a lot of questions, I share my honest review in this blog post.
Kiss Bobo Bra Review: The Macaroon Eco-Chic Bra
I tested the macaroon eco-chic strapless and backless adhesive bra from Kiss Bobo. The product is available on Amazon and on Ikissbobo.com. This push-up bra features skin-friendly adhesive in cups and can be reused multi times.
The eco-chic bra is made from natural latex: a lighter and softer material. It let you feel like you are wearing no bra. The bra smells very good as it is infused with plant-based essential oils in the bio-viscose layer.
Moreover, made of superfine spandex, the fabric will help to push up breasts properly. Kiss Bobo has a lovely selection of macaron-inspired pastel colors to match your outfit or your mood.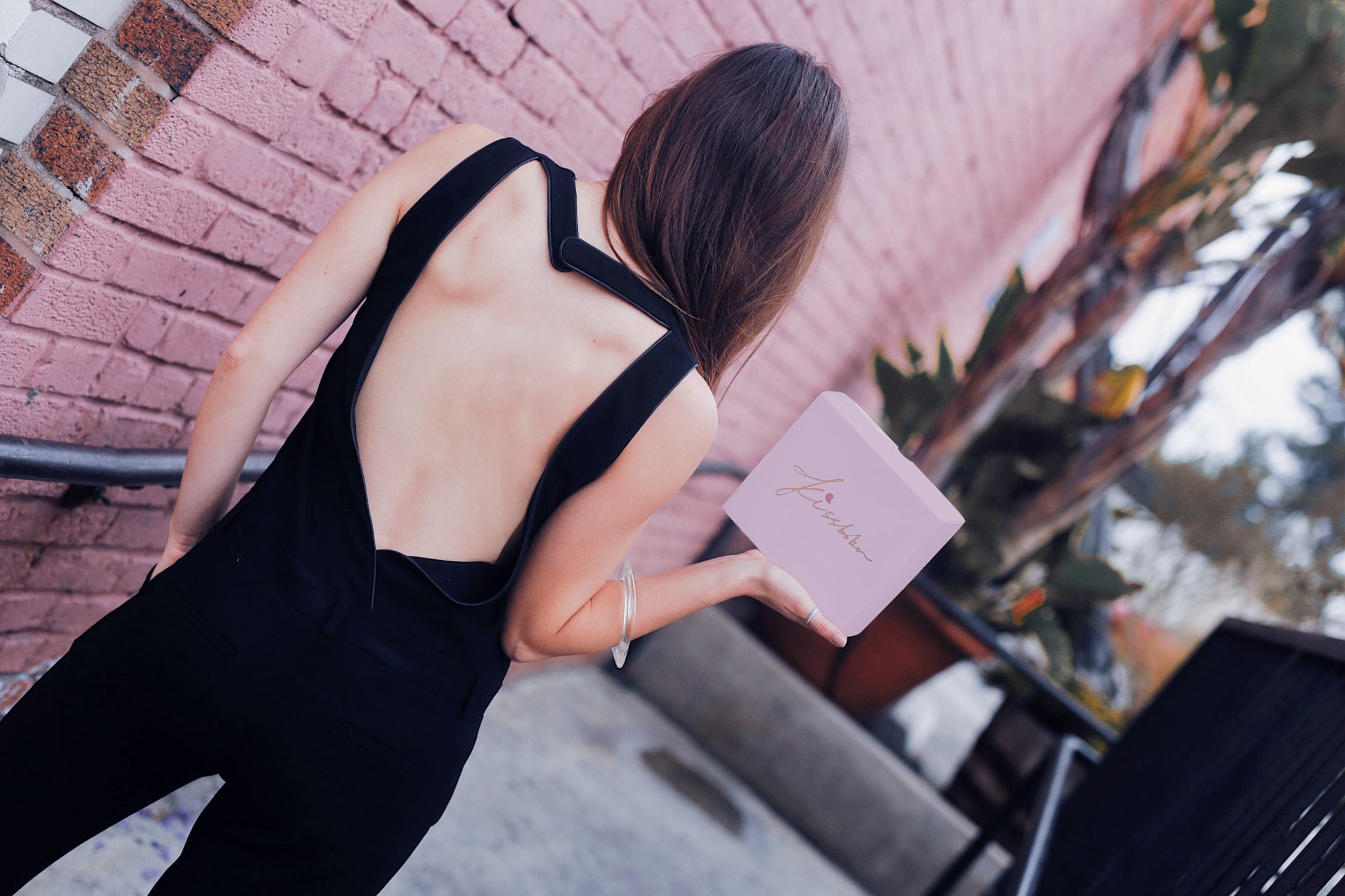 Does Kissbobo bra irritate the skin?
No, my skin did not react to the adhesive part. As the adhesive is less breathable than a regular bra, I believe it is not recommended to wear it every day, but on an occasional basis, I think there is no arm.
Does Kissbobo bra stay all days?
The bra stays in place except in very warm situation (when it is more than 30 degrees Celsius or 86 degrees Fahrenheit), because of sweat reducing the effectiveness of the adhesive.
Is this strapless backless bra for all type of cups?
I am a C cup and I think this bra is better for B and C cup (it is more beautiful for A-Cup to not wear bras, it gives a sweet look like Jane Birkin!)
For a bigger cup: D to E: I read in reviews that some D-cup girls loved it.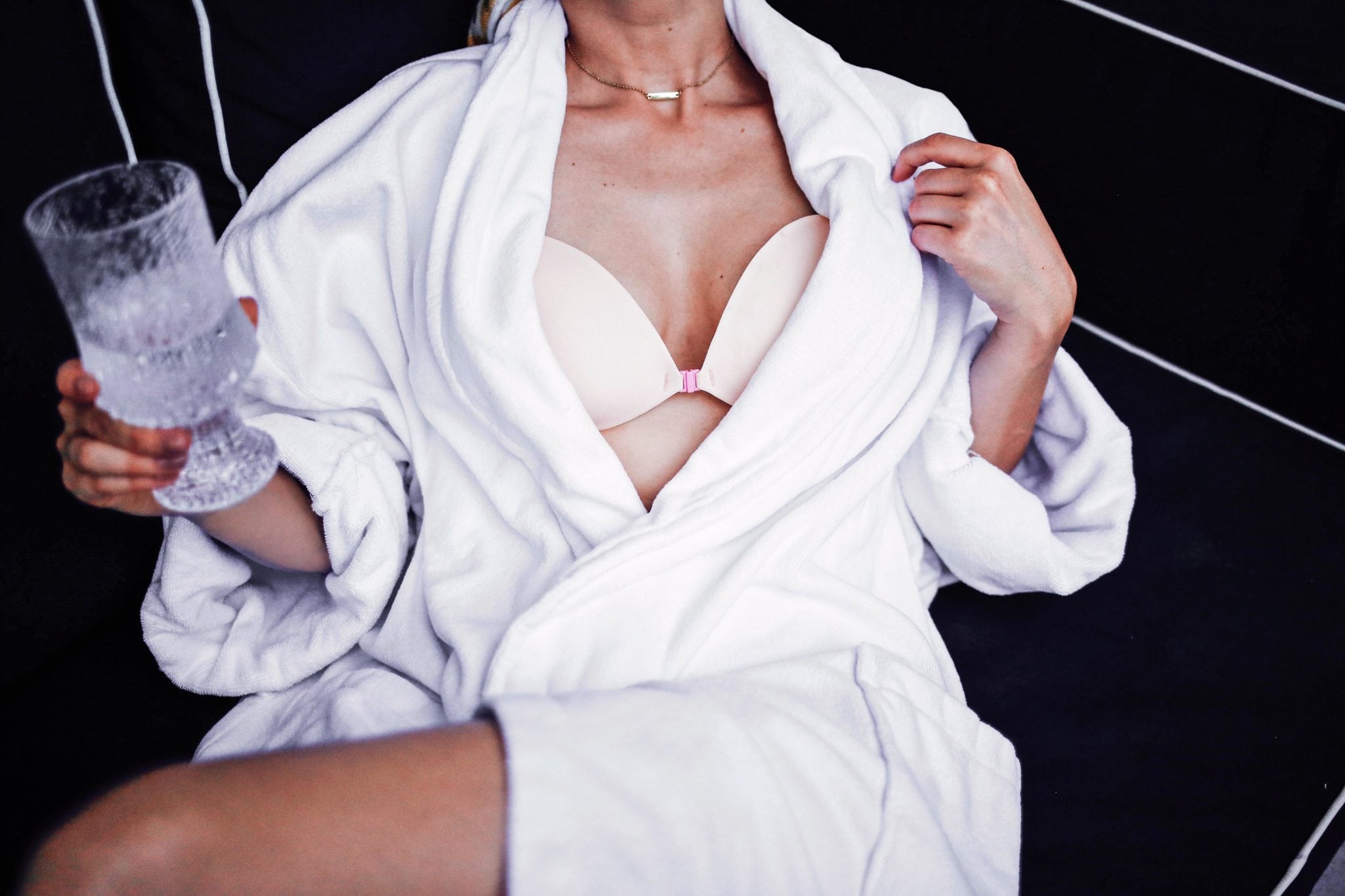 How is the Kissbobo bra after washing?
The adhesive sticks less after washing it. You can consider these type of adhesive bras like tights: you have to change them regularly. For a season, buy at least two. Considering the price of the bra (around $20) I don't mind changing it when it does not stick anymore.
It really makes your outfit better, plus the adhesive does not irritate the skin! Perfect for strapless/ low-cut outfits, backless dresses, wedding dress, and evening/party dress.
Shop your KissBobo Bra below

Disclaimer: This blog post contains affiliate links. In addition, I received this bra for free with no obligations to do a blog post. As always opinions are my own.