I recently partnered with Valyou furniture on Instagram to try out their new sideboard: The Valona sideboard. In this blog post, I am providing some tips to style your sideboard, my honest review of the Valyou furniture's sideboard as well as a Valyou coupon code for your next purchase. 
The sideboard: an essential piece of furniture
A sideboard is an ideal piece of furniture for both storage and display use. Usually, the credenza is displayed in a dining room to store dishes. However, I always had a sideboard in my entryway, and it can also be a great addition to any room needing storage without compromising on design.
Tips to style a sideboard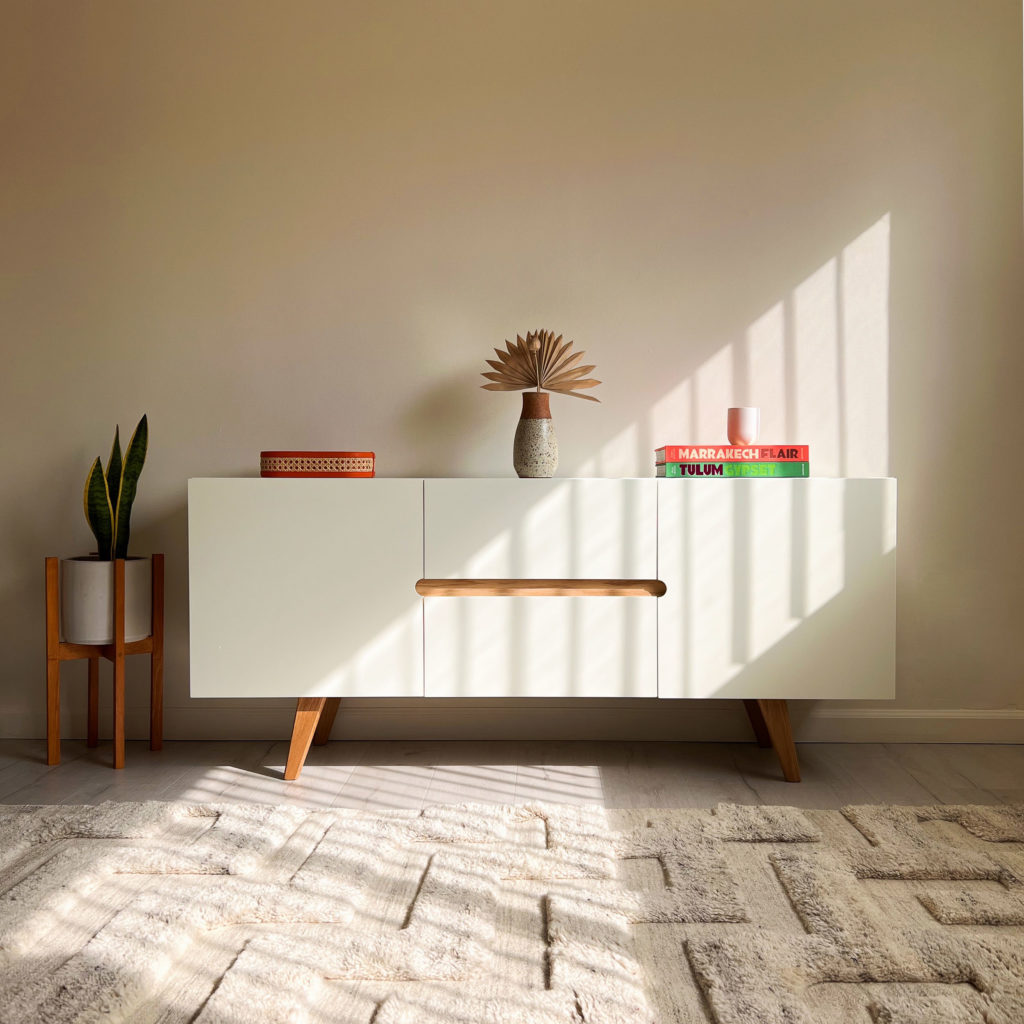 Groupings of elements on the sideboard work very well. Make sure that when you look at your credenza, both sides feel visually balanced. Try to either emphasize the center or the extremity. 

Use items of different heights.

Display some of your favorite design pieces: like a candle, table lamp, vase.

Hanging or layering:

if you have a picture /frame wider than 1/3 of the sideboard: try to hang it above the sideboard.

If your picture is less than 1/3 wide of the sideboard: lay it on the top of the board.

Add some colorful accents.

Next to the sideboard display a floor lamp or a plant.

A rug before the sideboard is always a nice touch.

And at last: Edit! For a minimal, neat feeling, do not overwhelm your sideboard. Look at the result and feel free to remove at least one or two items. 
Valyou Furniture Review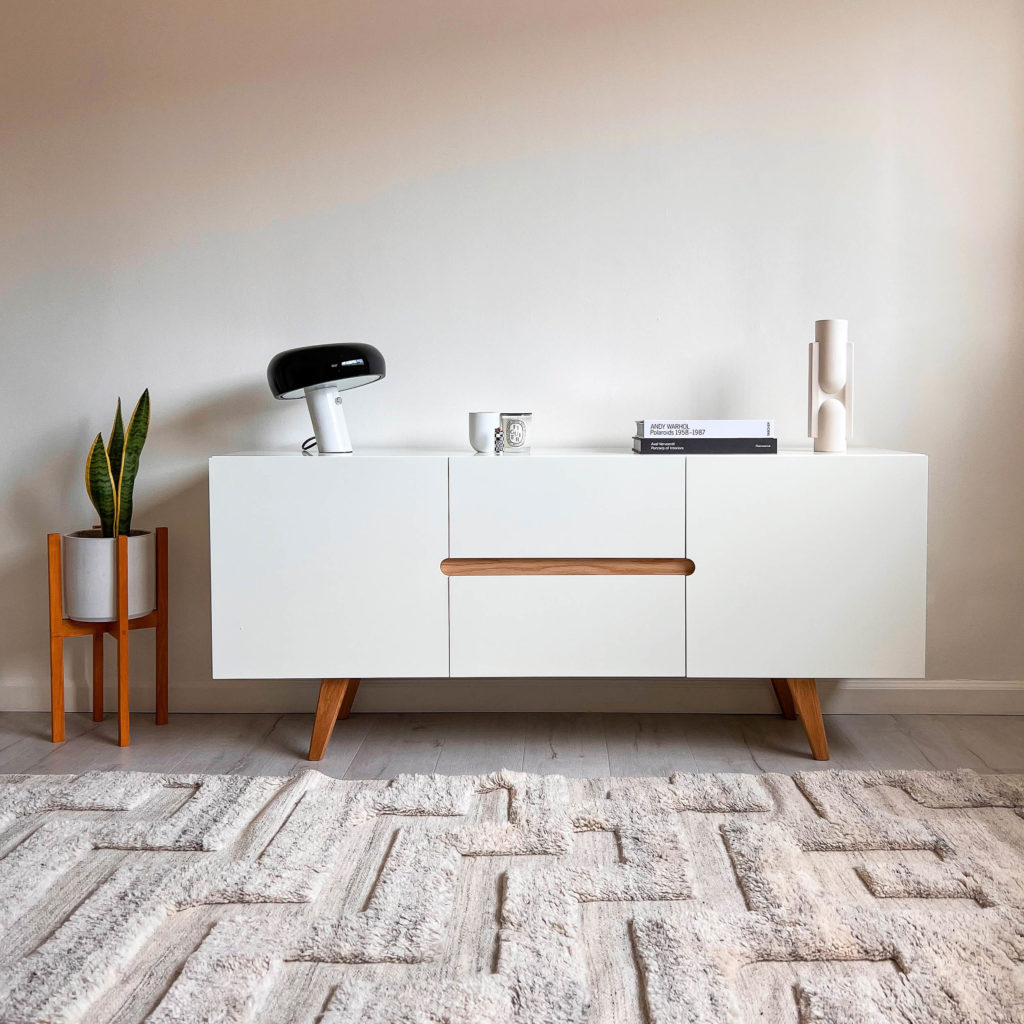 It was the first time I ordered a piece of furniture at Valyou. The order process, delivery and, customer service were super smooth and easy. To be noted, the Valona sideboard was delivered in one week, which is really quick compared to other stores right now. 
The sideboard was not easy to mount, but we managed to do it with my husband, and we are super happy with the results. 
I am really impressed by the quality of this price point. The details (I love the oak legs) and the furniture's finish are excellent. Also, there is plenty of room to store your items. Also, the drawers close silently and smoothly. 
I found the quality similar to the retail store CB2 and the time to mount the sideboard similar to Ikea. 
Overall, we are thrilled with our Valona sideboard, and we will repurchase at Valyou furniture. The price point, service, and quality are worth it.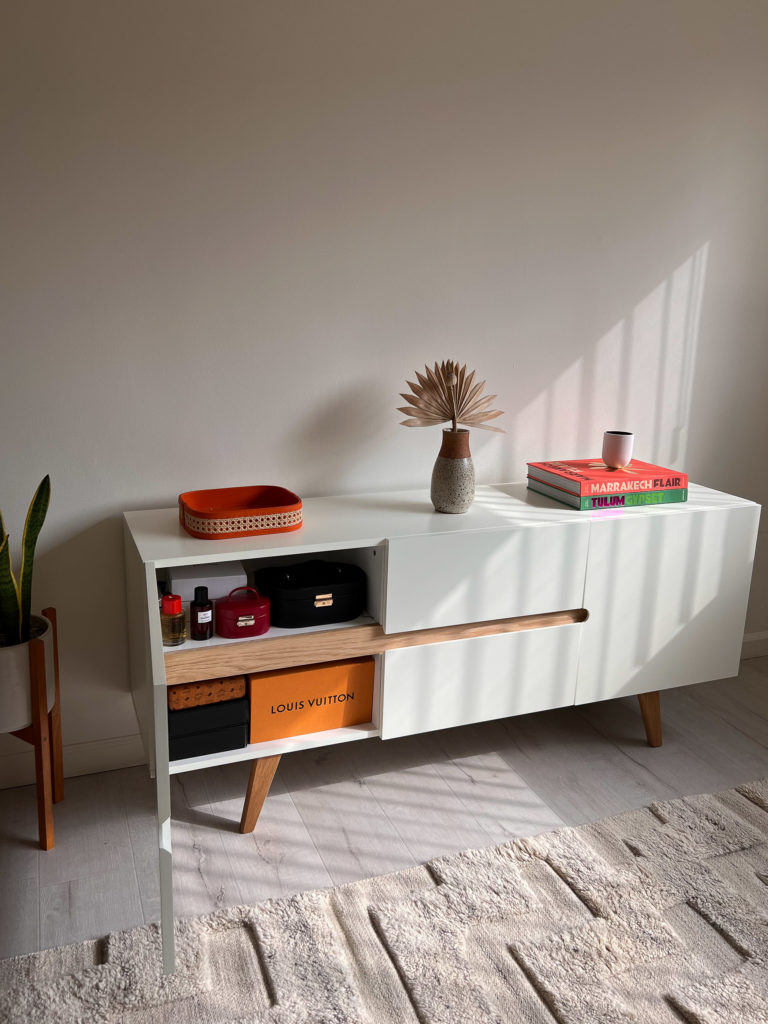 Valyou Furniture Coupon Code
I am so happy with this purchase, that I have partnered with Valyou Furniture to offer 5% off with the code COMIL5 on any customers' first purchase with Valyou. Note, that I may get a small commission for every purchase you do at Valyou. I hope you will enjoy ordering at Valyou Furniture as much as I did.
Styling and pictures: @juliacomil
Item credits: Sideboard: Valona by Valyou Furniture / Orange tray: Fay tray by Mehry Mu / Books: Marrakesh, Tulum / Vase with dried leaf: General Store Venice / Statuesque vase: Kala Vase by Light + Ladder /  Rug: Nordic Knots / Lamp: Lumens  / Candles: Frederic Malle and Diptyque.
For more home inspiration: check out my camaleonda sofa review,  Lumas Gallery review, and my favorite minimal lamps for your home.