To create a bright and stylish interior, adding modern lamps make a difference. I recently invested in mid-century table lamps, minimal ceiling lamps, and modern floor lamps to create a cozy atmosphere at home. Find out below my trusted online website to shop for modern lamps (and which ones to avoid).

Brightech: Modern floor lamps
I ordered a beautiful brass balls floor lamp at Brightech (the ), and I am thrilled with the lamp's design, quality, and price. I have been using it over the past two years, and I am still super happy with it. The lamp was super easy to set up. You can get it on Amazon with Prime. Shop it here.
Sphere lamp Brightech, Jumpsuit by In The Mood For Love.
French Designer Lamps: DCW Editions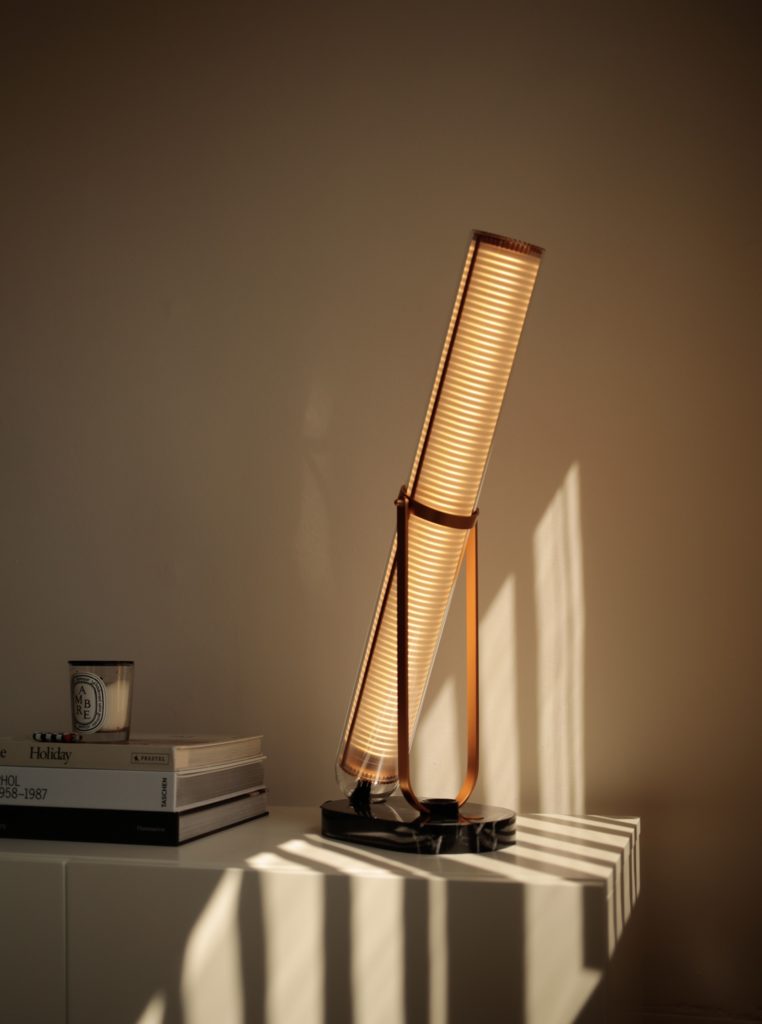 Inspiration from the past and look to the future. A new addition to my living room: the Frechin led table lamp. Where science meets design. A luxury lamp with a very Parisian design. Shop it here.
Normann Copenhagen – Porta table lamp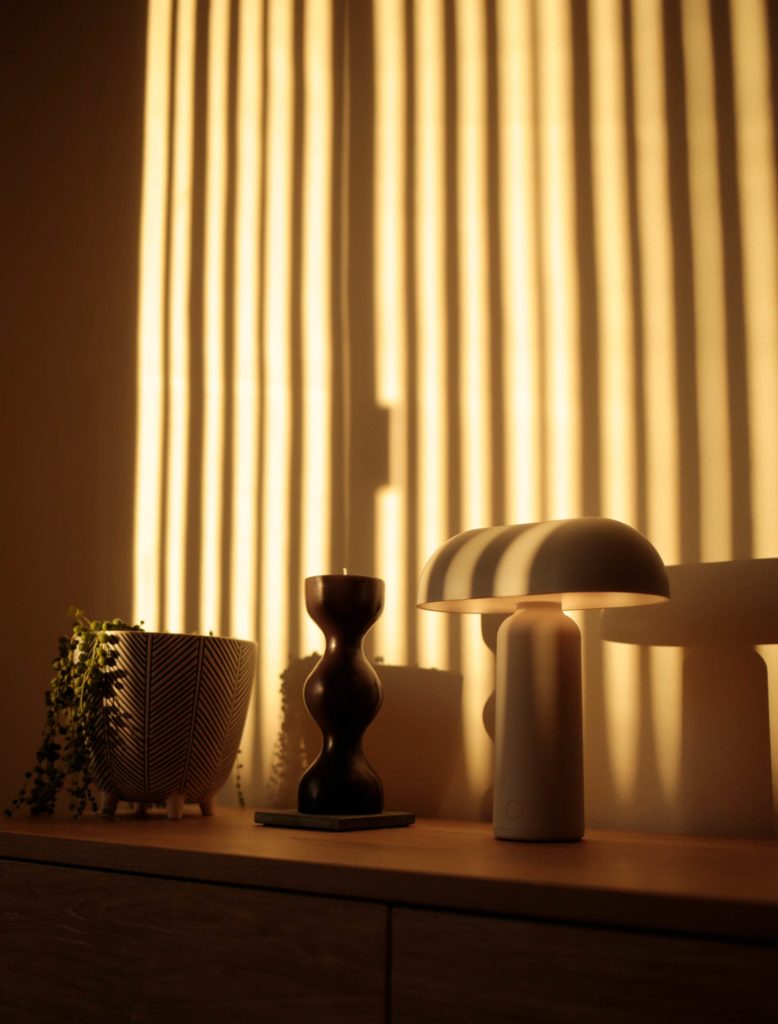 The Normann Copenhagen Porta Table Lamp is a portable light fixture with a classic Scandinavian style and the flexibility to be positioned anywhere you wish. Featuring three different lighting intensities of 100%, 70%, or 40%, The internal battery of the Porta table Lamp can operate for 8 hours, 24 hours, or 90 hours respectively. The fixture comes with a USB charging cable for charging when needed. Shop it here.
The Gantri Maskor Table Lamp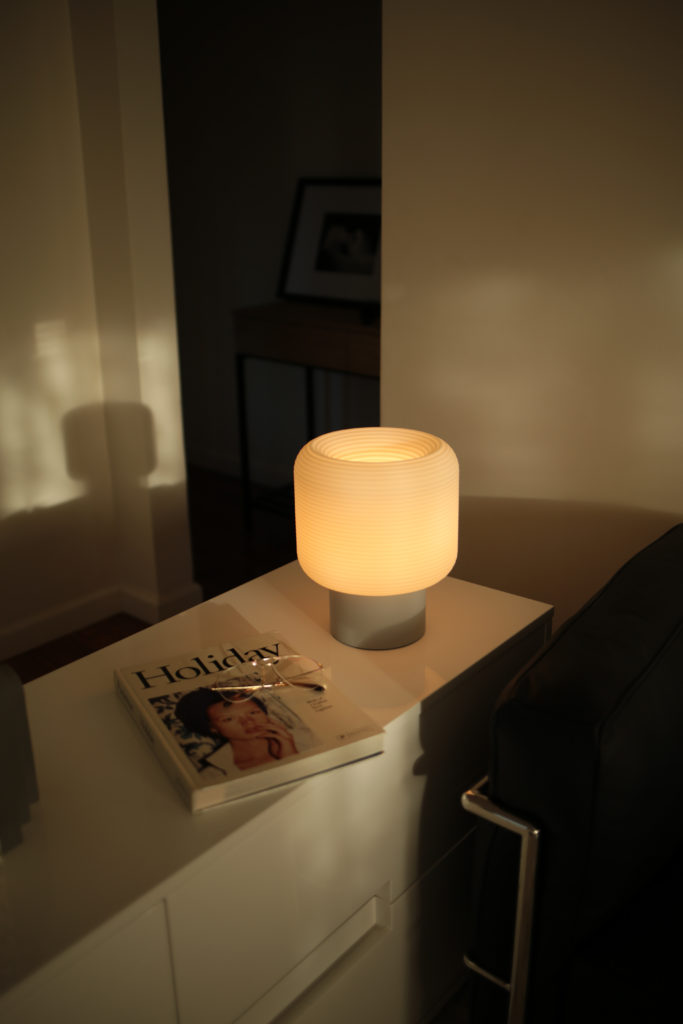 The Maskor Table Lamp is distinctive with its concentric rings, allowing light to emanate from within and without. Maskor's warm, comforting glow makes it perfect for reading or drifting off to sleep.
France &Son: mid-century table lamps
France & Son makes mid-century replicas. They have an extensive selection of inspired designer lamps. I also ordered two table lamps: the mid-century flower pot VP3 table lamp replica and the mid-century snoopy marble table lamp.  I am thrilled with my purchases. They are slightly different from the designers' ones but are great inspirations and look amazing on a side table, reading nook, etc.
Entry way: Mid-century flower pot VP3 table lamp replica, Leather and rattan tray by Mehry Mu, CB2 Vase.
Living room sideboard: Mid-century snoopy marble table lamp similar here and here, Bookend by Finnish Design Store, Photography by Lumas (see here for the review).
I love my & Tradition VP1 ceiling lamp that I ordered at the Finnish Design Shop. This mid-century ceiling lamp is a design by Verner Panton, who I admire. I will definitely recommend investing in your ceiling lamp. Indeed, this is the first thing you see in the living room, and it is important to have a high-quality pendant lamp as it can easily look cheap.
Also, I updated the bathroom with a new lamp that I found on Etsy by Modcreation. I absolutely love how it enhances this place and gives a modern touch.
Website recommendations for your online purchase
I recommend you shop at Brightech, Gantri, Lumens, Finnish Design Shop, Lulu & Georgia, and France&Son.
However, I had a horrible experience with the lamps at Beautiful Halo and I recommend avoiding it (see trust pilot review). The quality was worst than I have ever seen. It is also impossible to return the item, and you will only get a 5% refund. I did not order lamps at Wayfair as I have always been disappointed with my purchases.
Selection of minimal ceiling lamps,
minimal mid-century lamps and modern floor lamps
These lamps will quickly restyle your home.