During my last stay in Paris for fashion week, I partnered with Hyatt Paris Madeleine, a charming 5-star hotel in Paris. I wanted to stay in the 8th arrondissement of Paris as you can do so much by foot and by subway. Check out my review below before booking your next Parisian boutique hotel.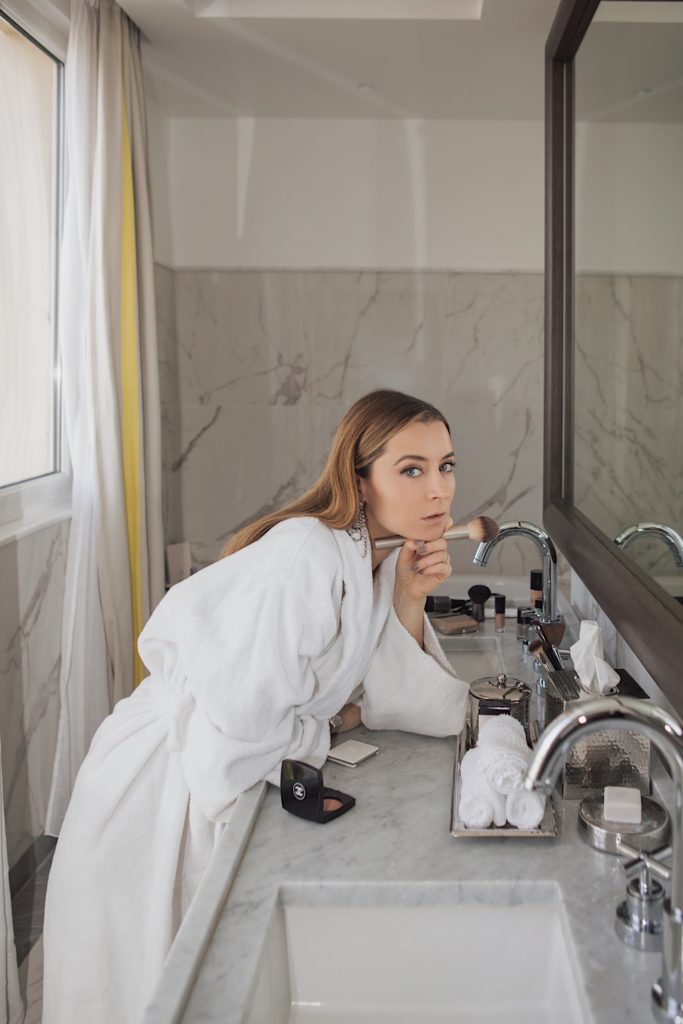 Location Location Location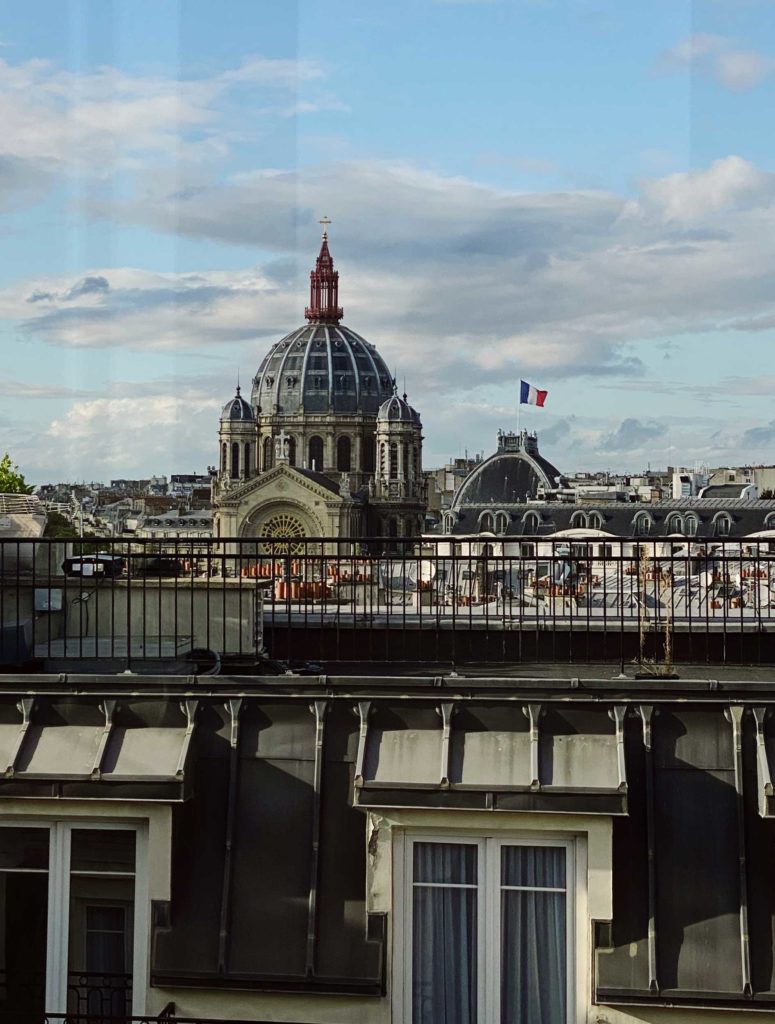 The Hyatt Paris Madeleine hotel is a few steps away from the subway station Saint Augustin – line 9. Line 9 and Line 1 in Paris are the best subway lines to visit the city. You can walk less than 10 min by foot from the Hotel to Les Grands Magasins (Galerie Lafayette and Printemps Haussmann), and from Rue Saint Honoré and Place Vendôme. Via subway, you can quickly go to the Louvres, Les Champs Elysées, or Place Iéna (see La Tour Eiffel or go to The Palais de Tokyo). You can easily order a Uber or a G7 taxi at your convenience. 
A real 5-star service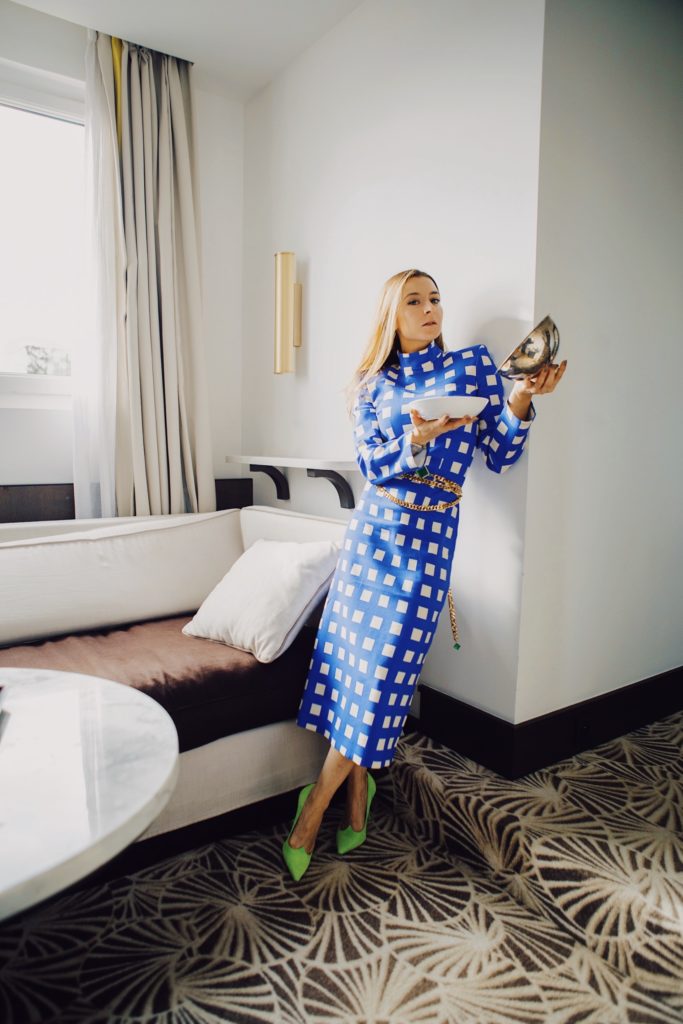 I got the Parisian suite. The suite was really comfortable and had many places to store my belonging. I felt super comfortable working and getting ready in the room. I also dreamt like a baby as the bed was very comfortable. My favorite part of the suite was the bathroom. It was the first time I had such a spacious and beautiful bathroom in Paris.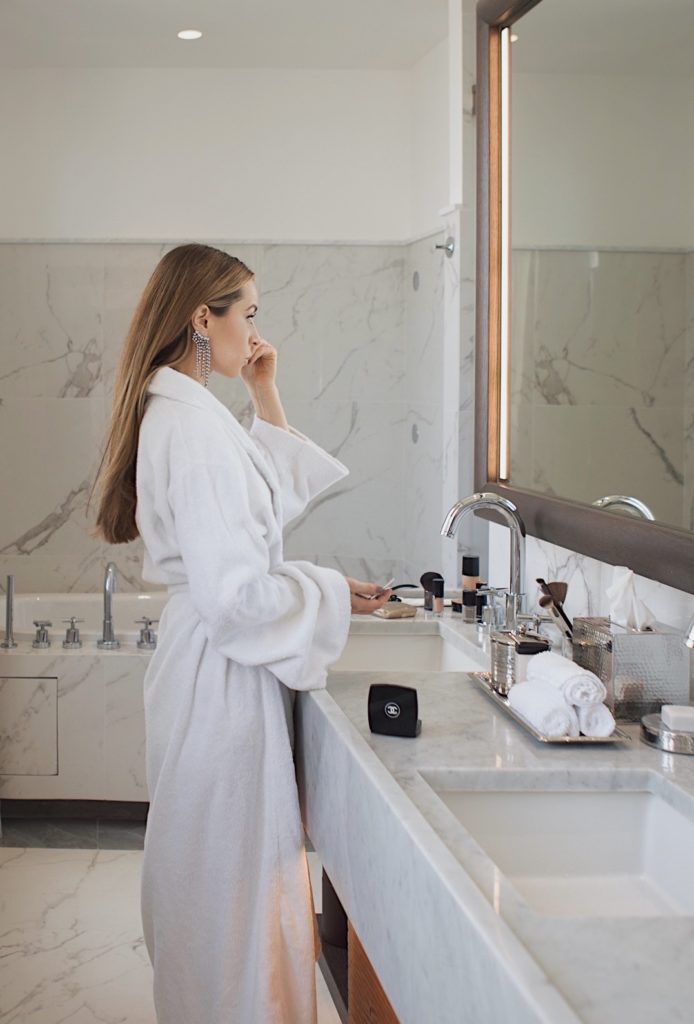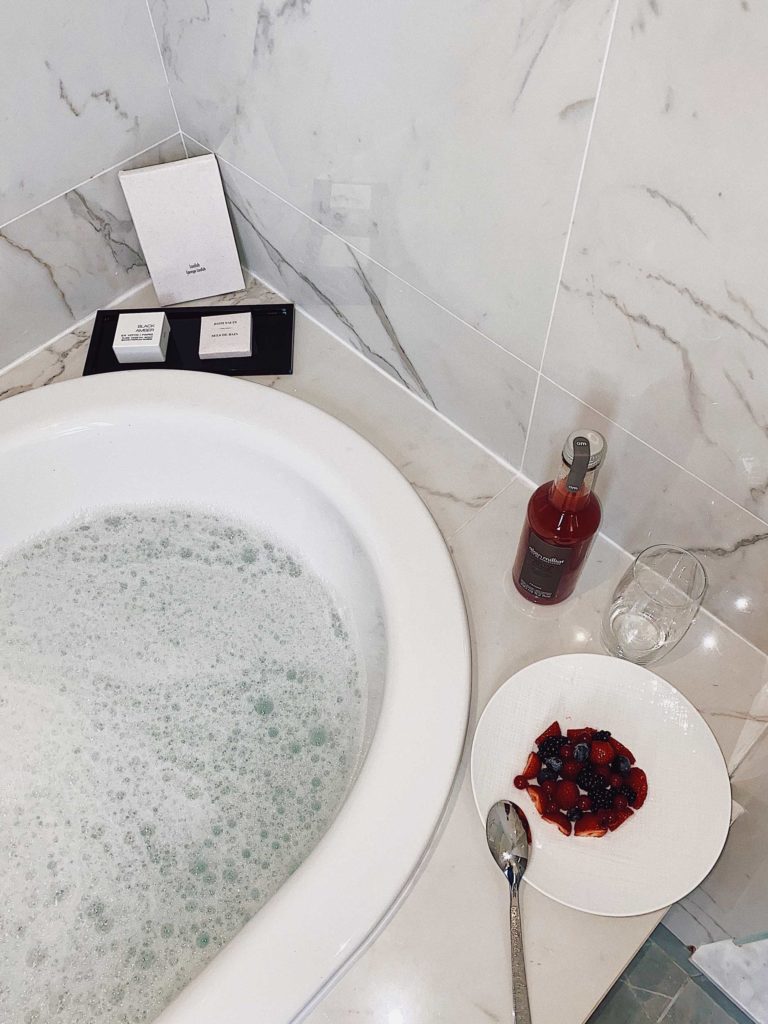 I enjoyed the breakfast and the room service every day. The service was terrific, and the staff helped me with many administrative tasks and questions.
Tips to eat in the area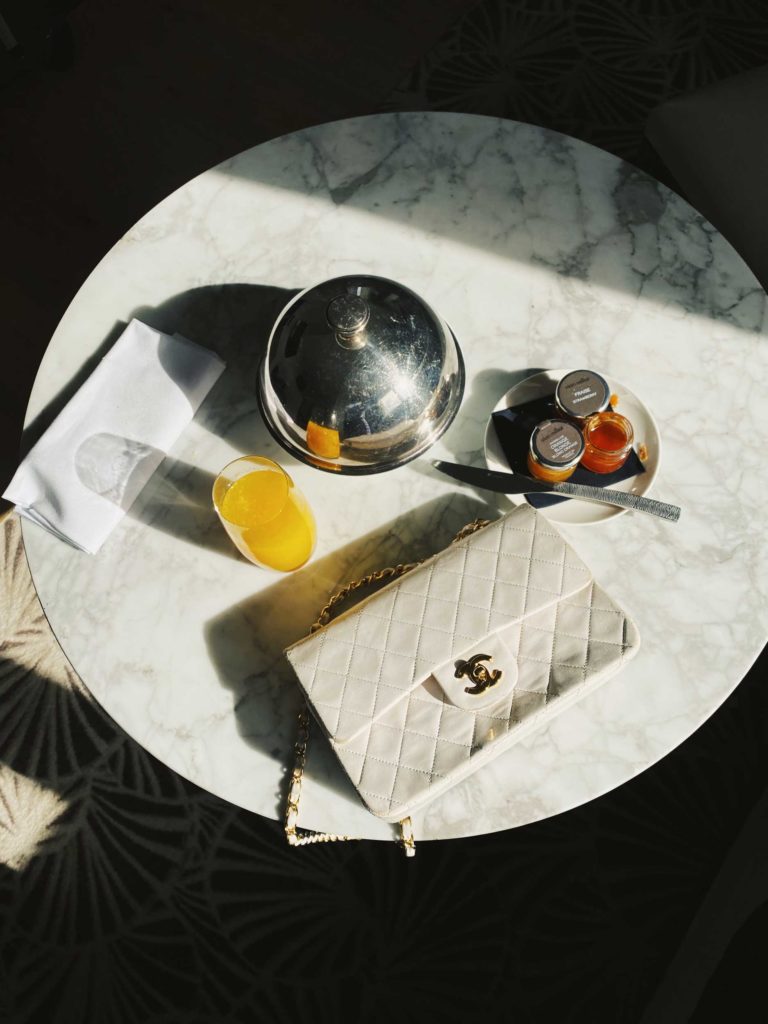 Rooftop dinner: Go to Perruche: 9th floor of Printemps Haussmann.
Try Cojean: the French prêt à manger (one block from the hotel: 64 Rue des Mathurins), Galerie Lafayette Gourmet, or Printemps Haussmann 8th floor for a quick self-service lunch. 
Book in advance at Coco: the restaurant of the historic Palais Garnier (expensive but a beautiful place).

Monoprix (a well-known urban grocery store) is a few steps from the hotel. 
A 5-star hotel in the heart of Paris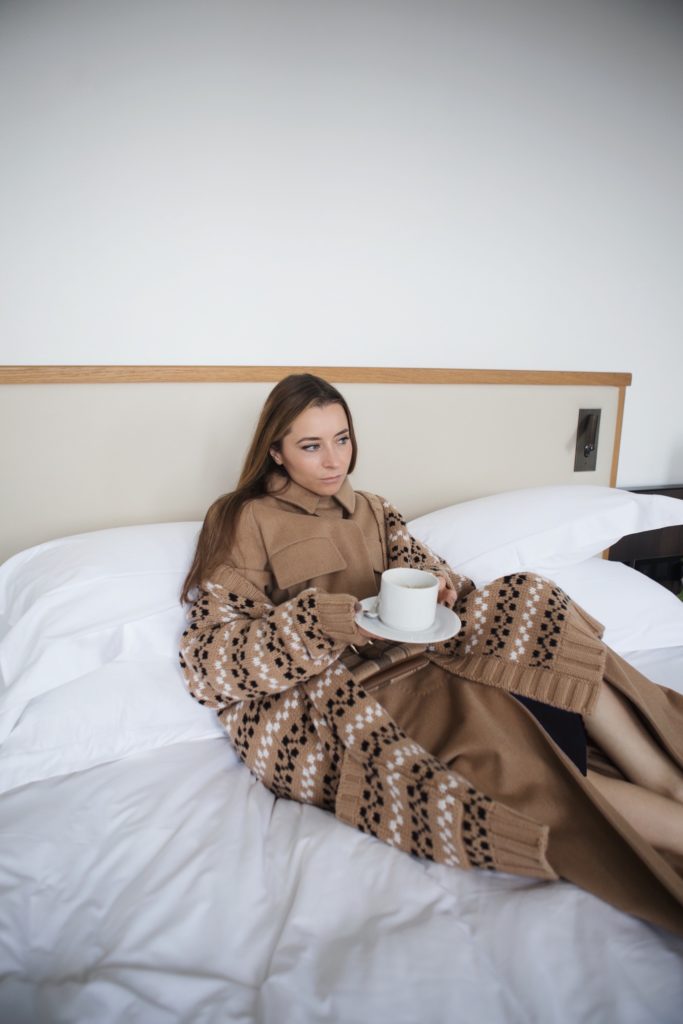 Overall, the hotel is really well located. It is a great area to meet people, dine, shop, and visit. The service was an absolute 5-star service, and I appreciated it as I was swamped during fashion week. I will recommend this hotel for a long or short stay to anyone.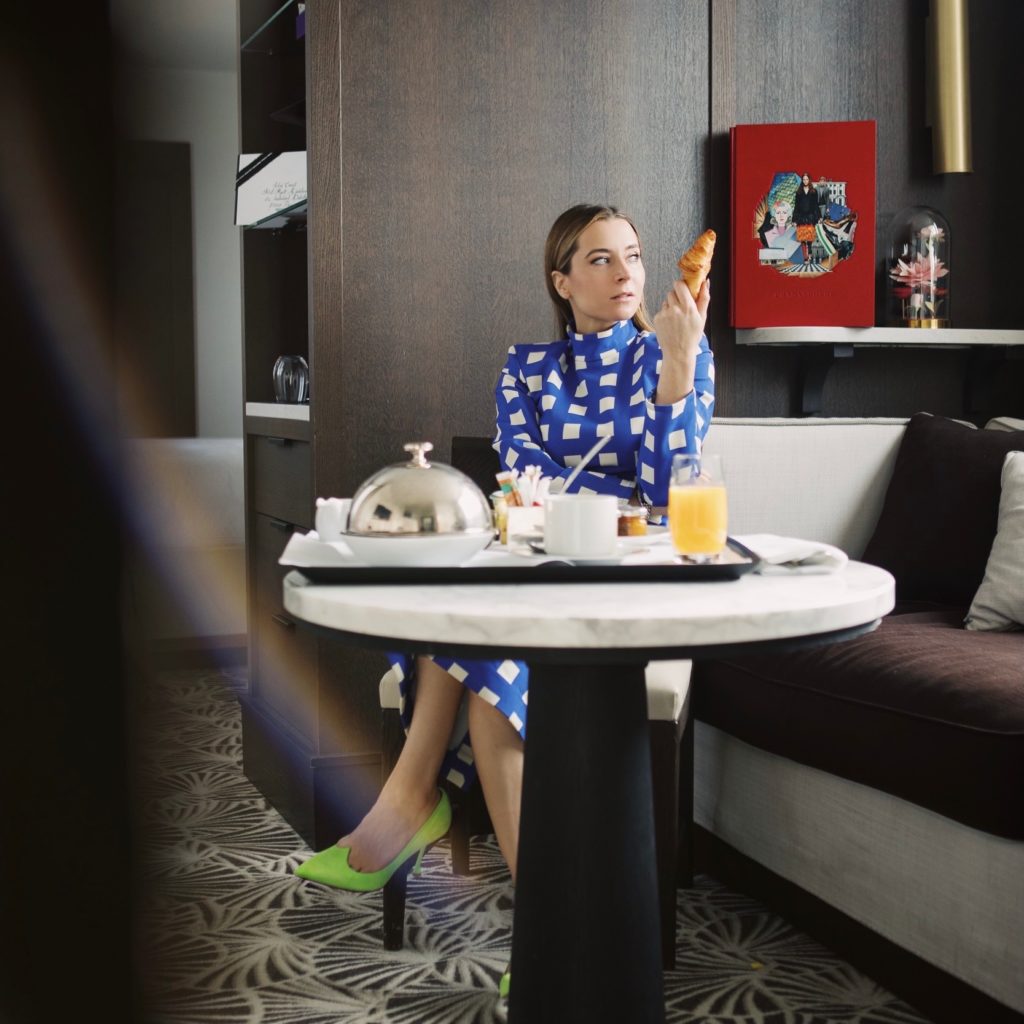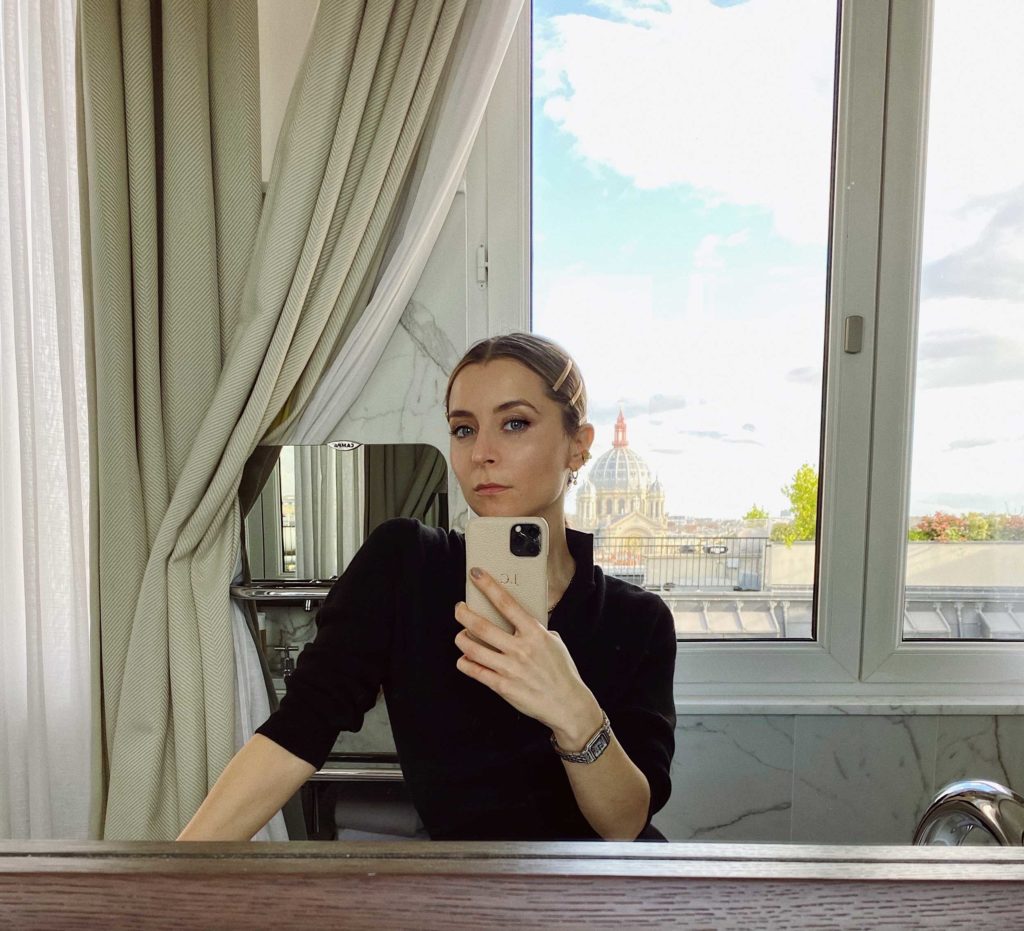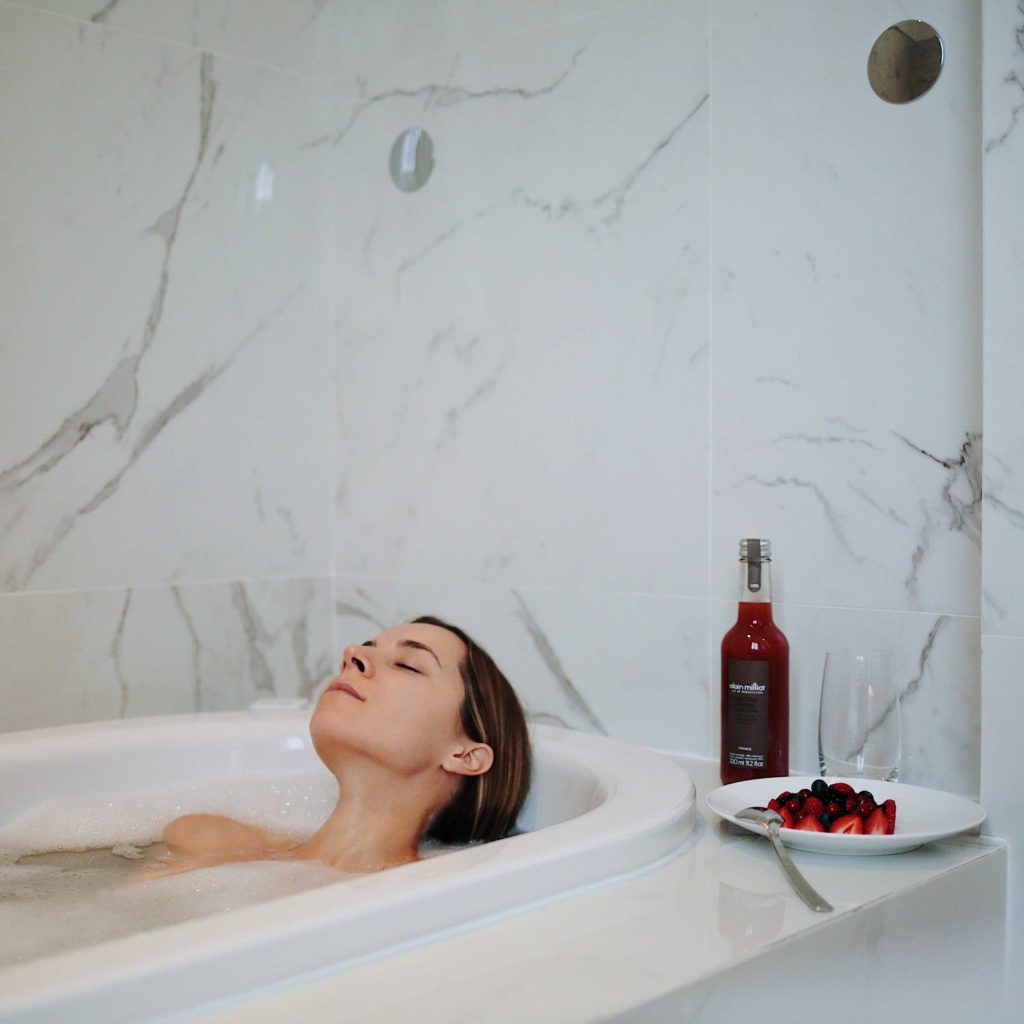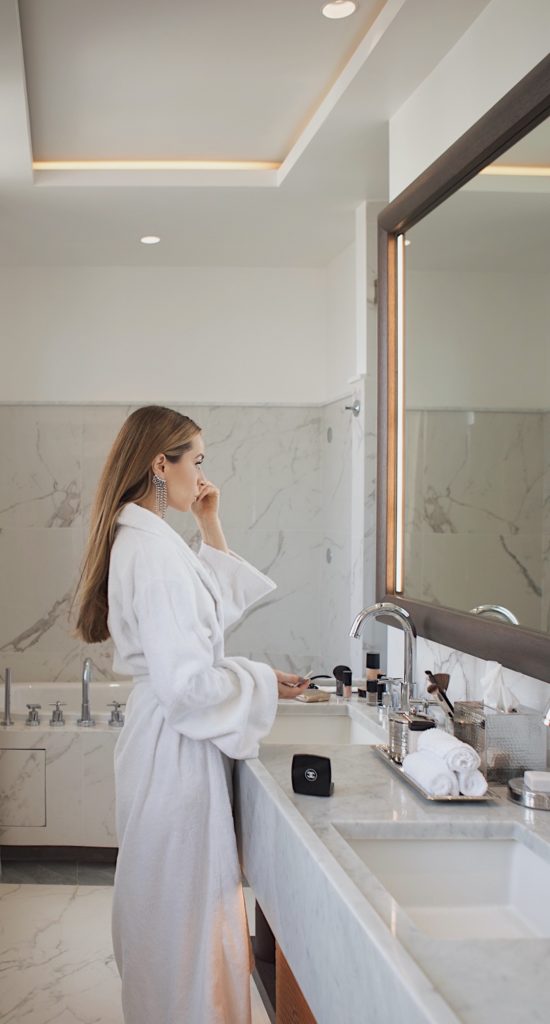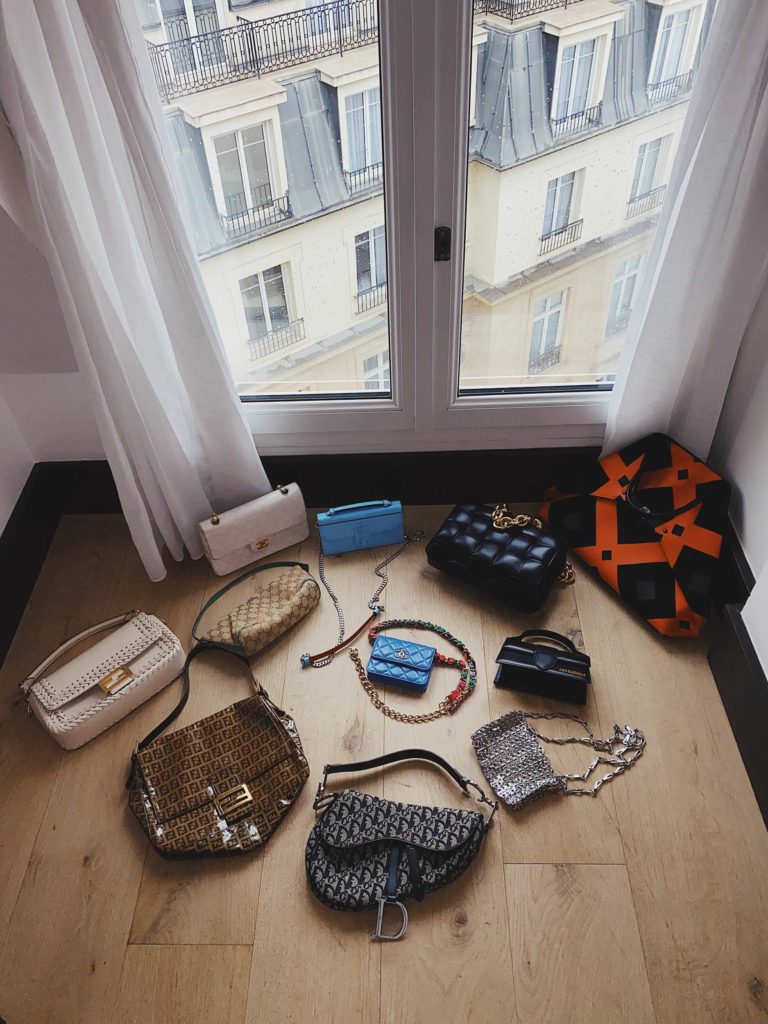 More Hotel reviews – check out this blogpost.