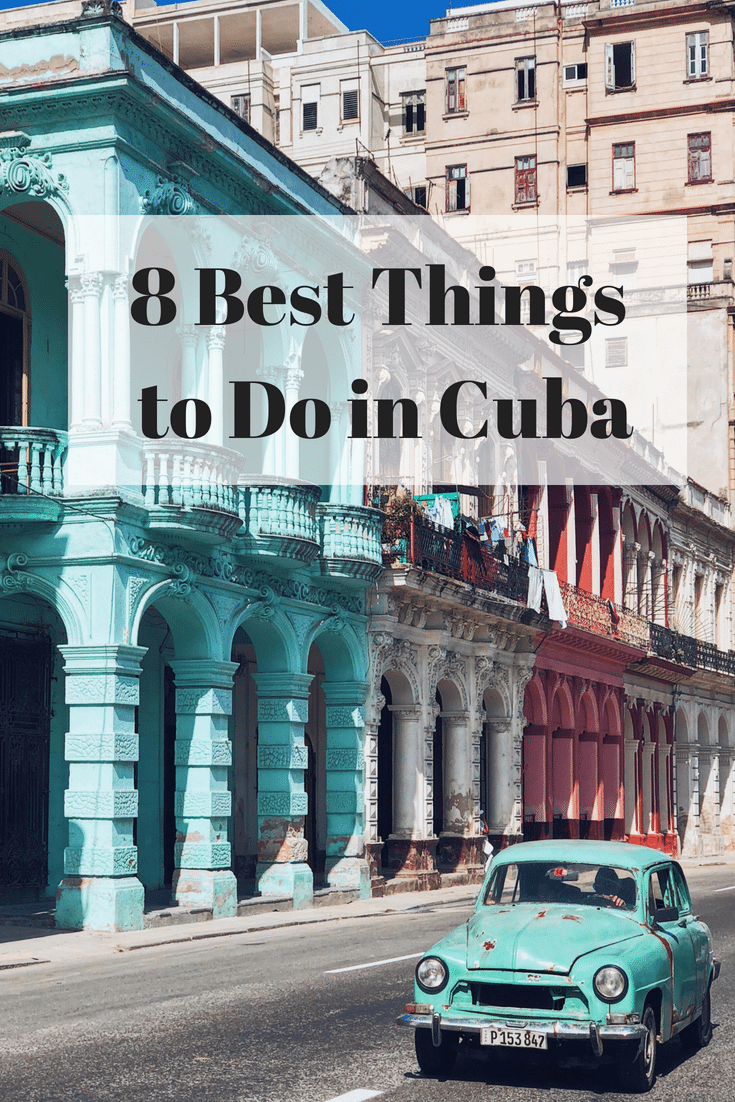 Cuba is a beautiful island with a lot to offer. I listed below my 8 best things to do in Cuba which I totally loved!
Cuba was a very interesting experience but it was not the easiest place to travel to. After discussing with different people who traveled to Cuba, we all had a different experience and feeling about the Island. However, we all agreed on the fact that Cuba was absolutely beautiful for its nature and old historic cities.
8 best things to do in Cuba
1 Sleep in a Casa Particular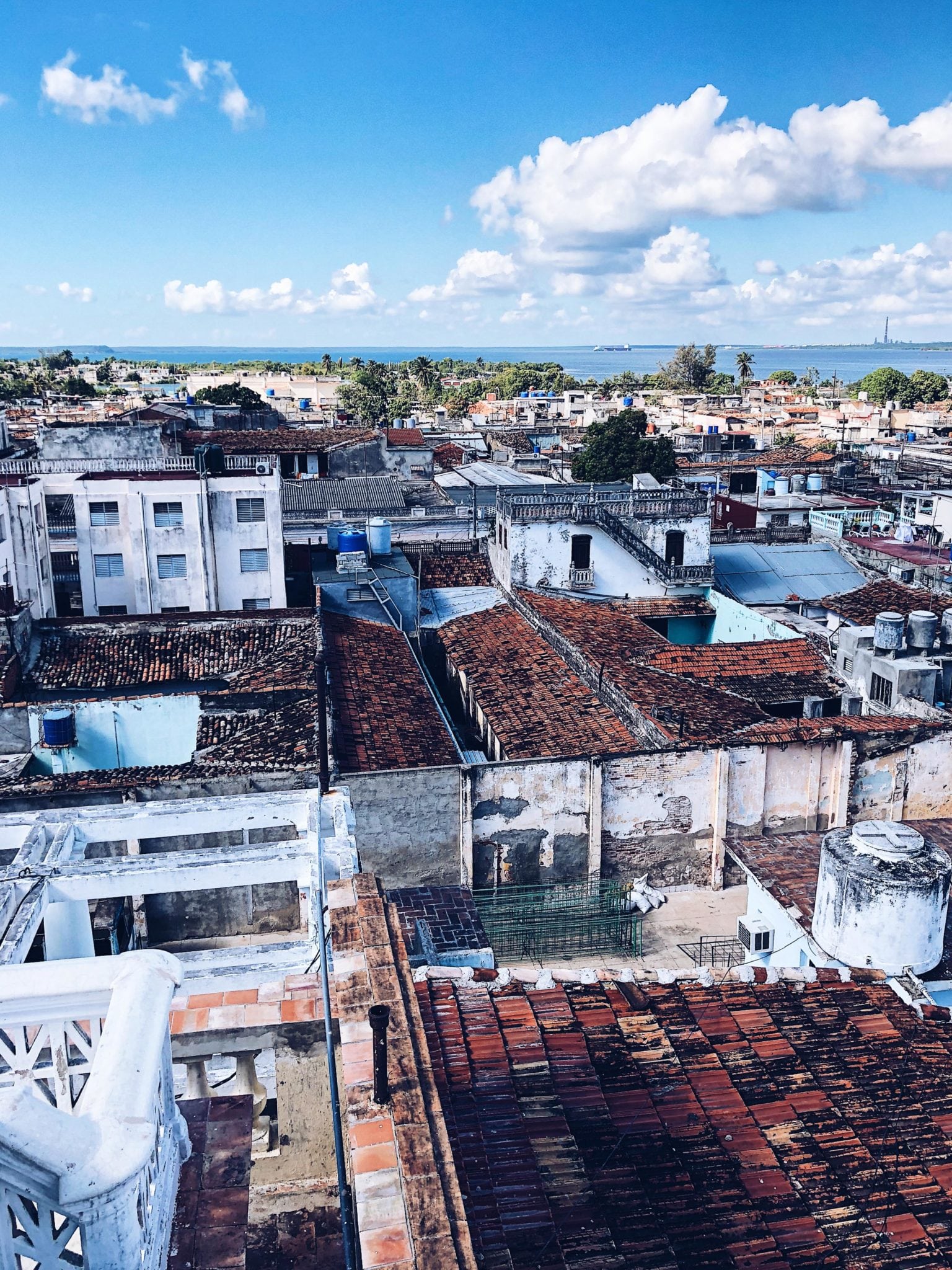 Book in advance to sleep in a casa particular. During very touristic seasons it is very hard to find a good casa as the vacancies are very limited. So make sure to book in advance.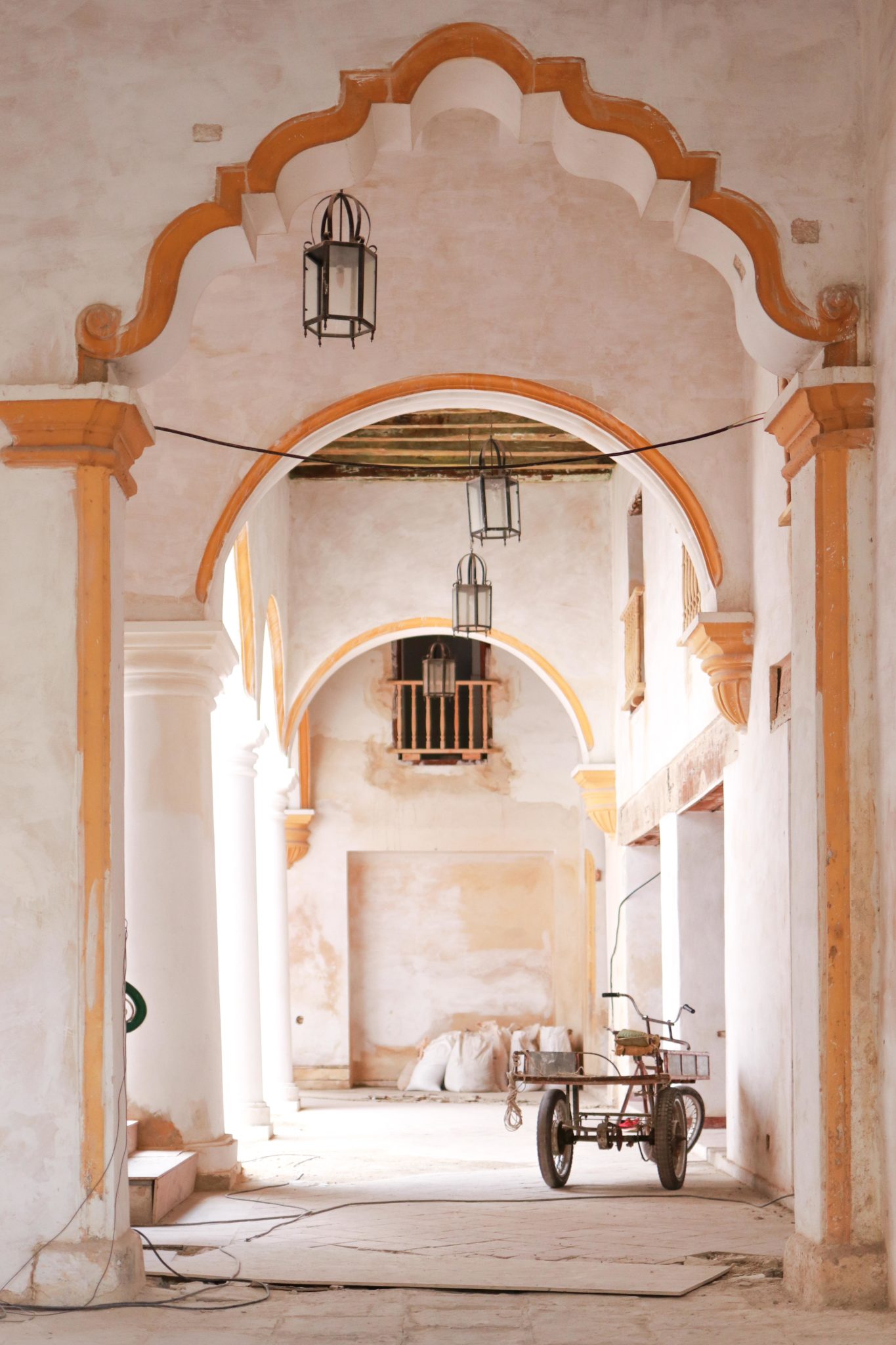 2. Discover Havana
Rent an old car for 1 or 2 hours to visit the town and then walk in the beautiful old town Havana.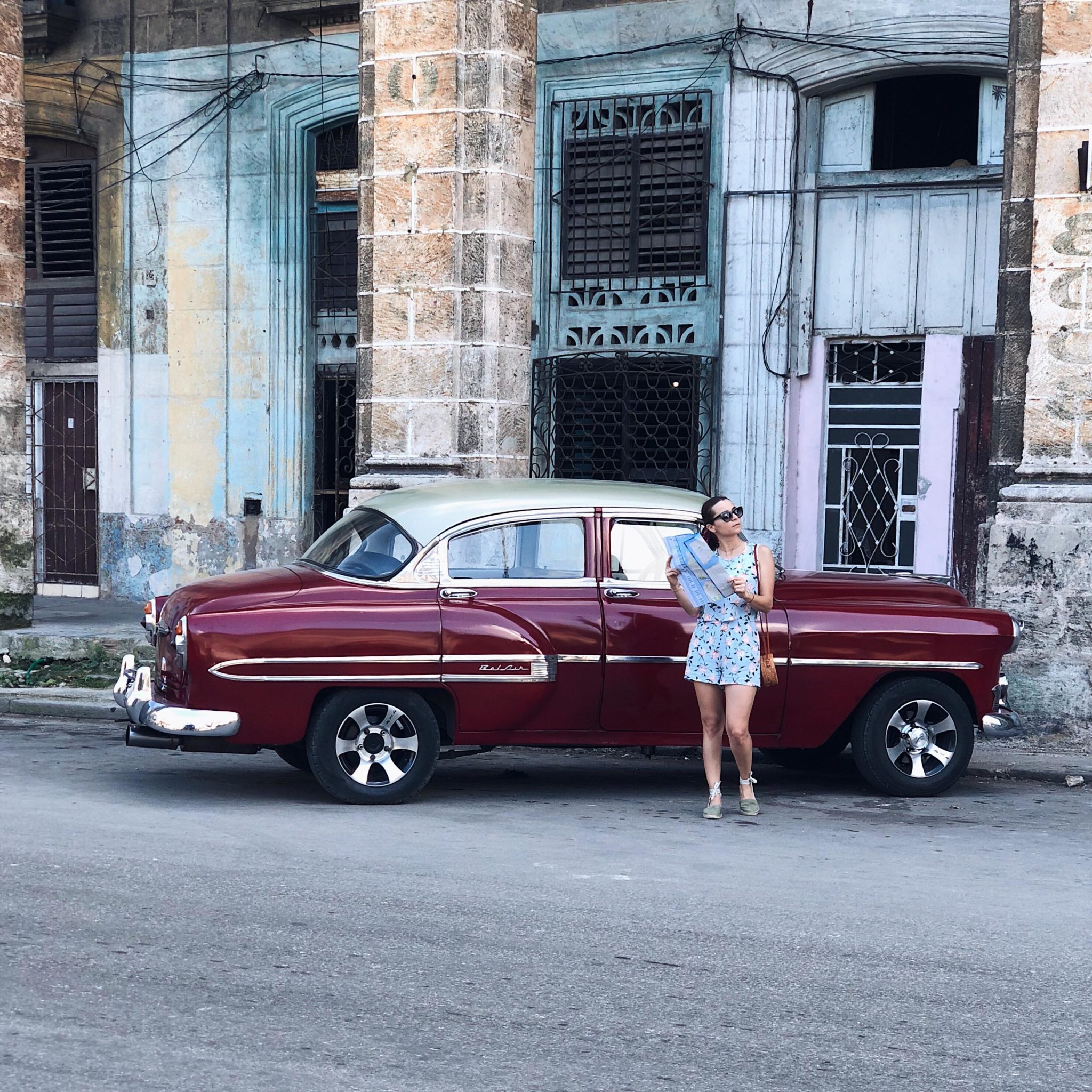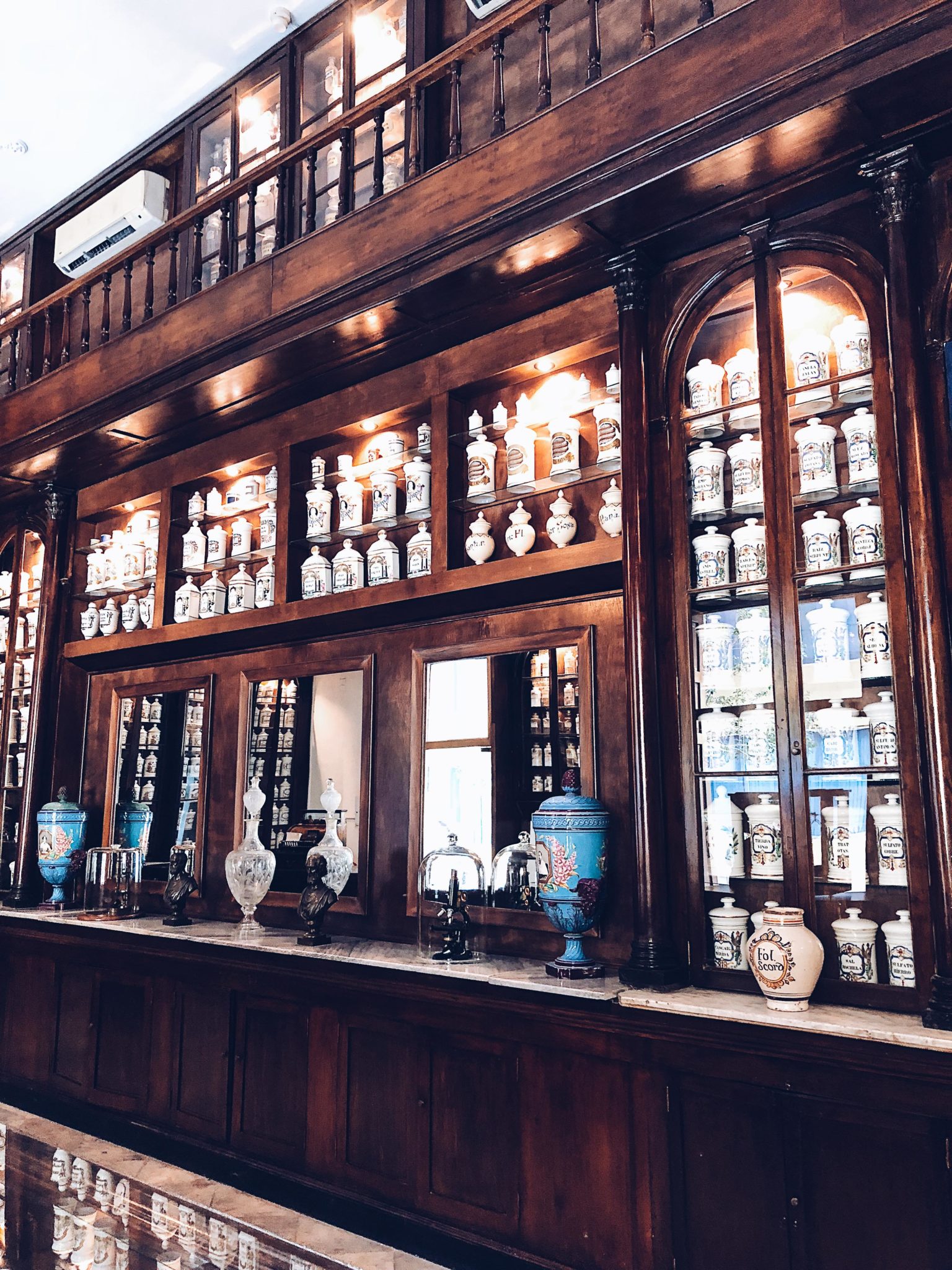 Don't forget to check the operating hours to visit the Partagas Cigar Factory (unfortunately it was closed when I was in Havana).

3. Eat at La Guarida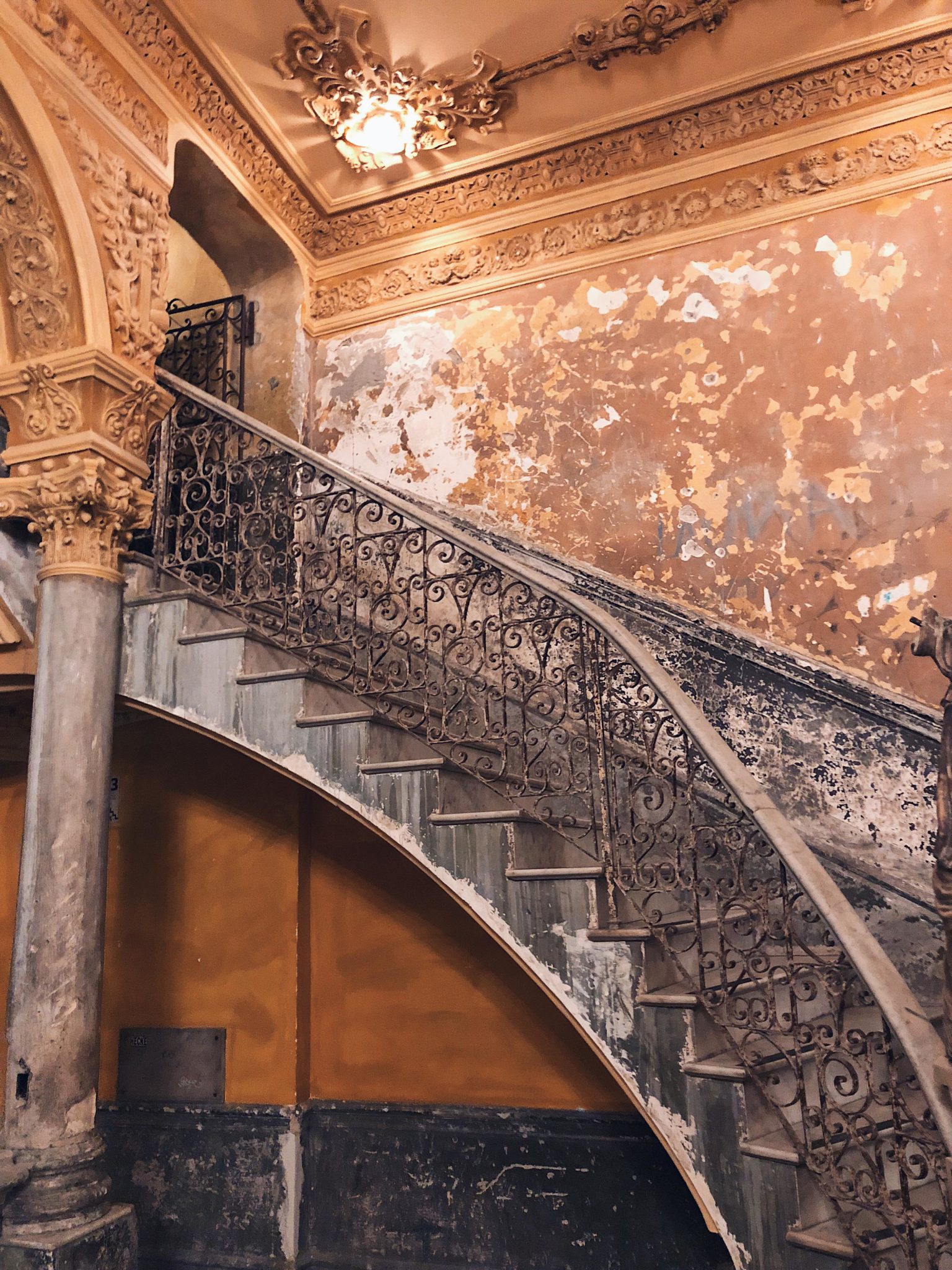 Book one or two weeks in advance to eat at La Guarida. It was so hard to find delicious fine dining restaurants in Cuba. In Havana, I had a real pleasure to eat at La Guarida. The place is absolutely stunning: an old palace with contemporary arts.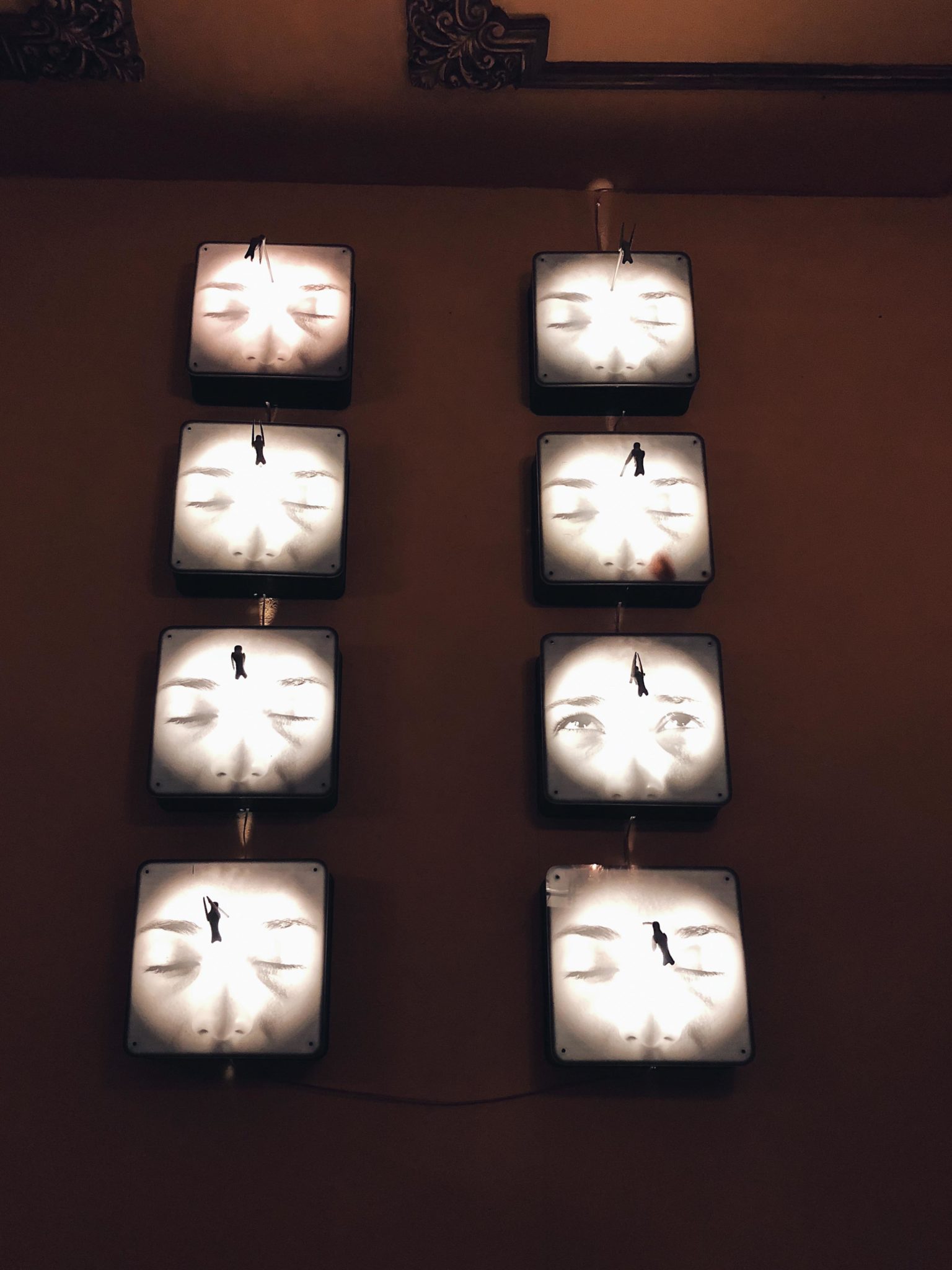 4. Visit Fabrica De Arte Cubano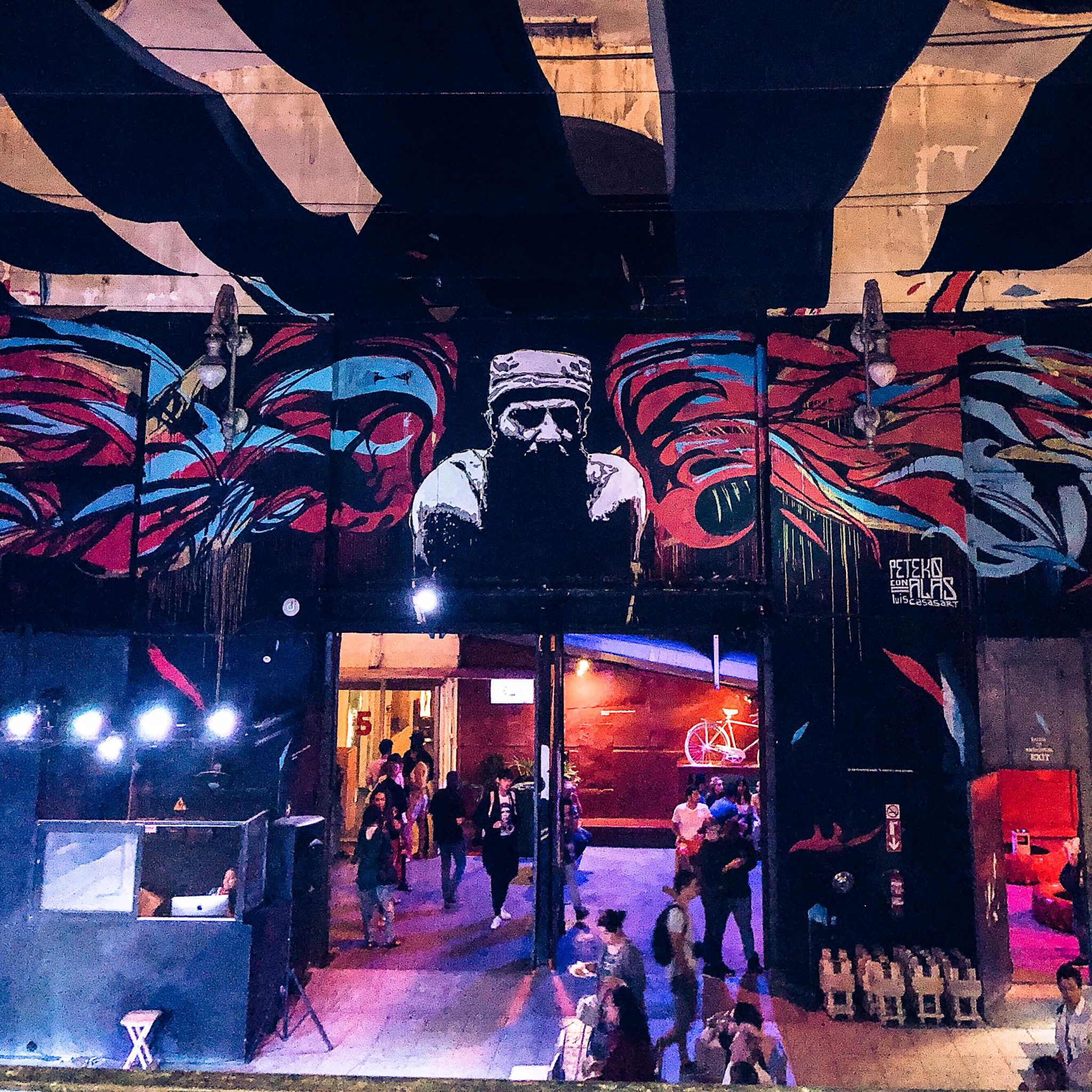 In Havana, I felt in love with the Fabrica De Arte Cuban. Voted the best night cultural proposal in Havana, the place has a lot to offer from dance, concerts, exhibitions, pop-up stores. You can do everything in one night, while enjoying a cocktail and delicious tapas. The bar next door is also very cool (it is in a former furnace).
If you are into arts, the National Museum of Fine Arts in Havana is also really interesting.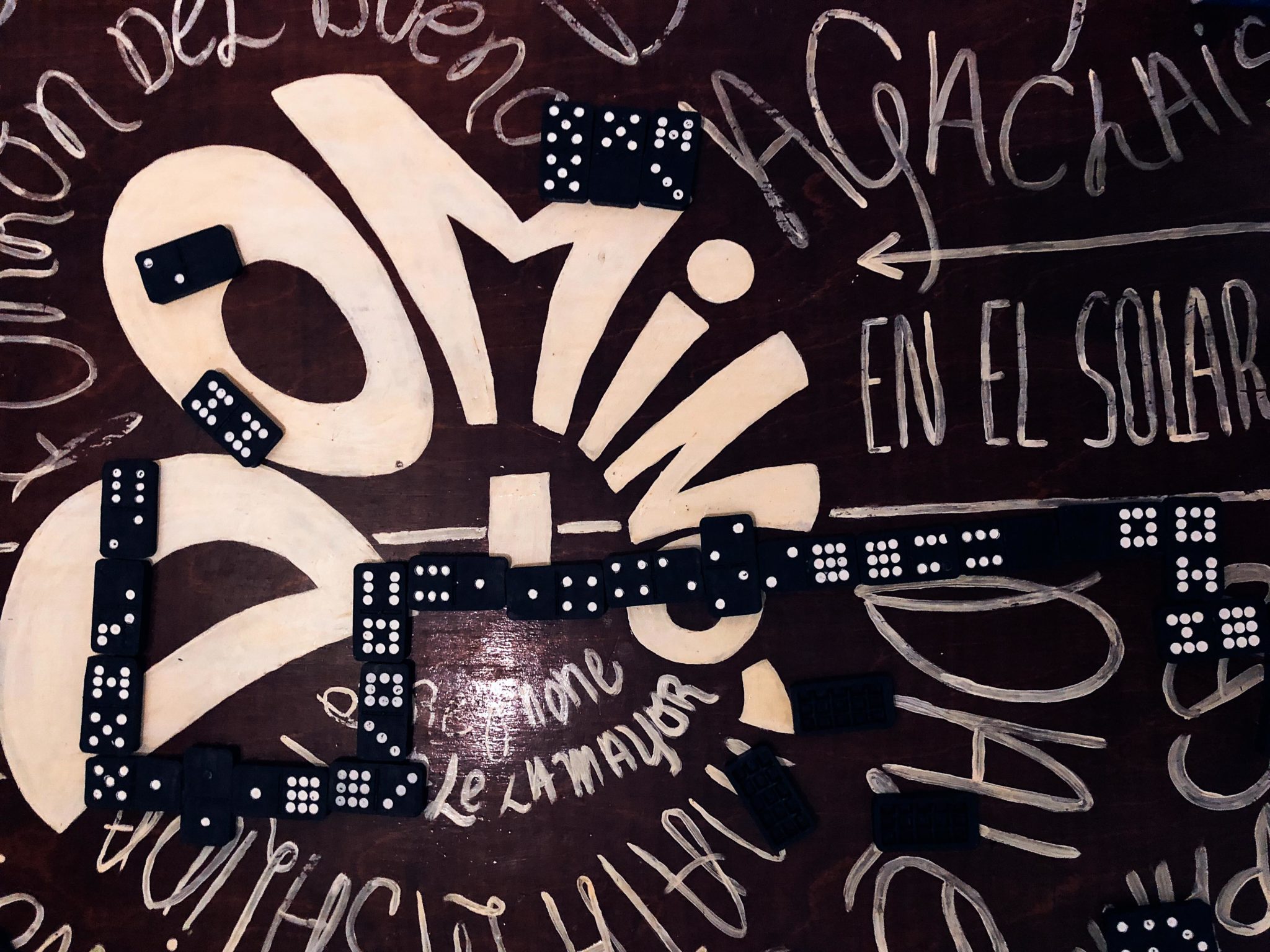 5. Hemingway tour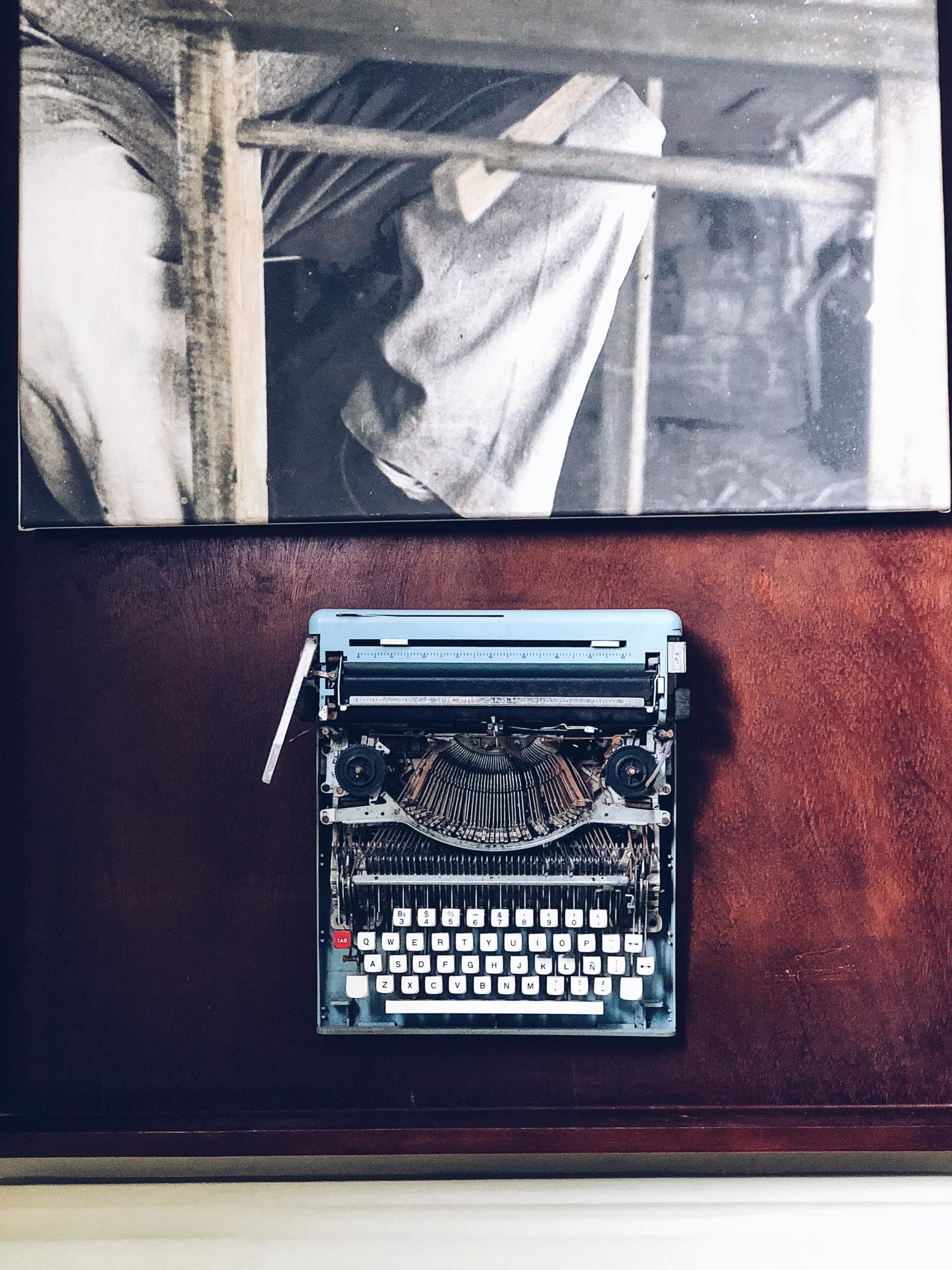 You will travel around old Havana to see where Hemingway took his inspirations and his favorite spots. You will also go in the Havana suburb to visit his house and boat located at San Francisco de Paula (approximately 9 miles from the capital city).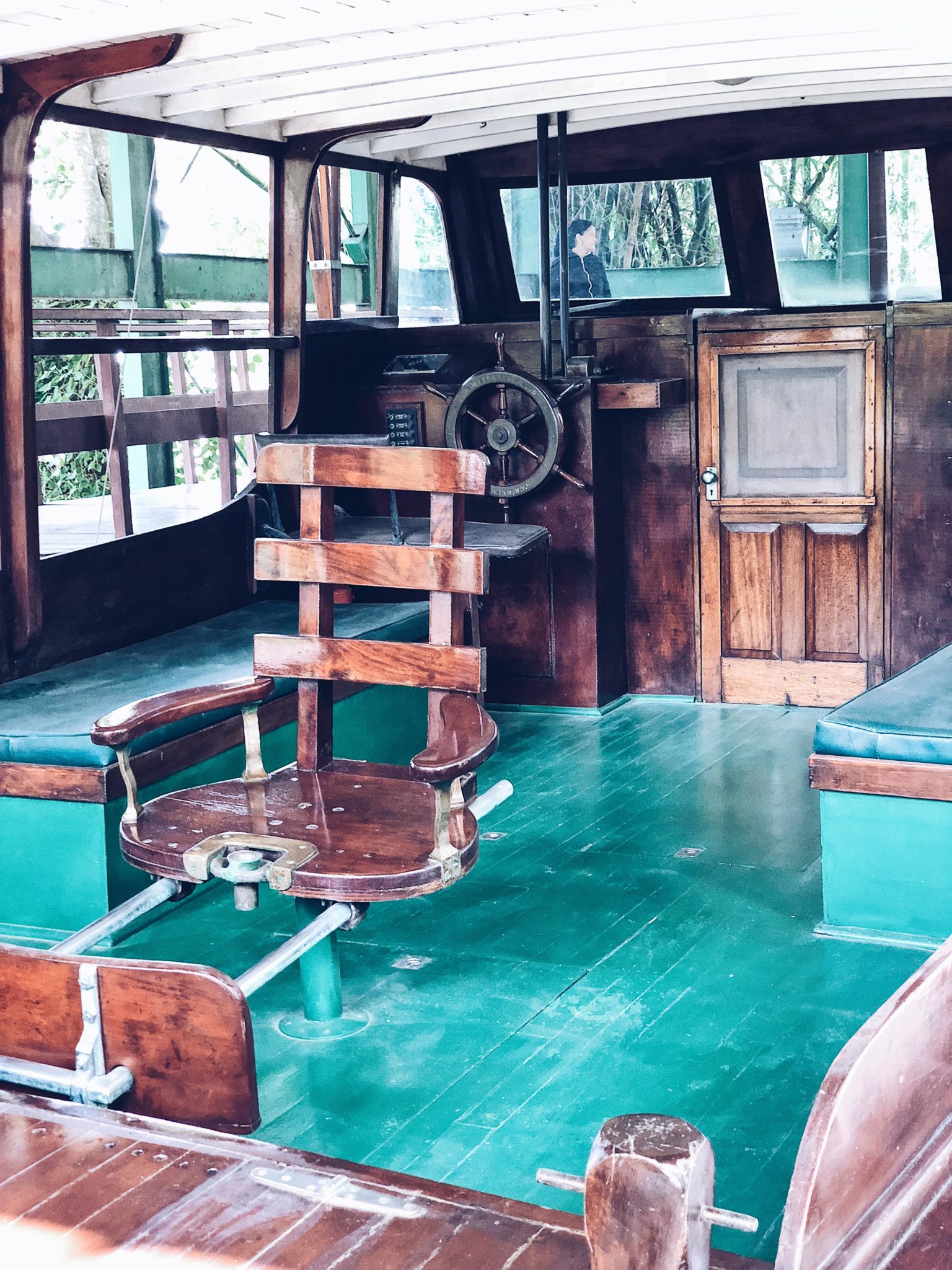 6. Visit Cienfuegos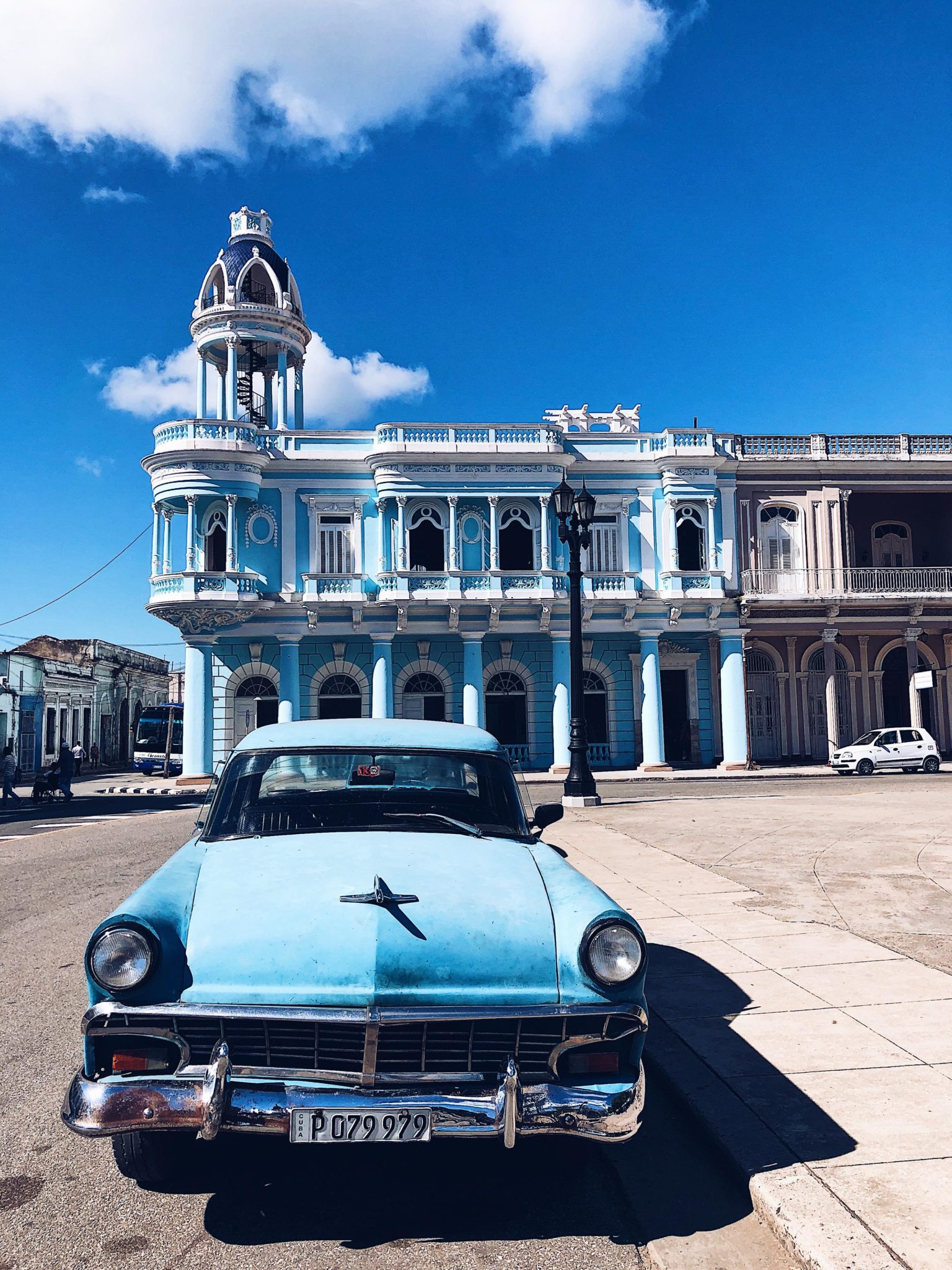 Unesco inscribed Cienfuegos on the World Heritage List for its unique cluster of Neoclassical structures. Make sure to walk around the park Jose Marti and La Punta. I preferred Trinidad to Cienfuegos, but for a lot of my friends, Cienfuegos is the top of the best things to do in Cuba.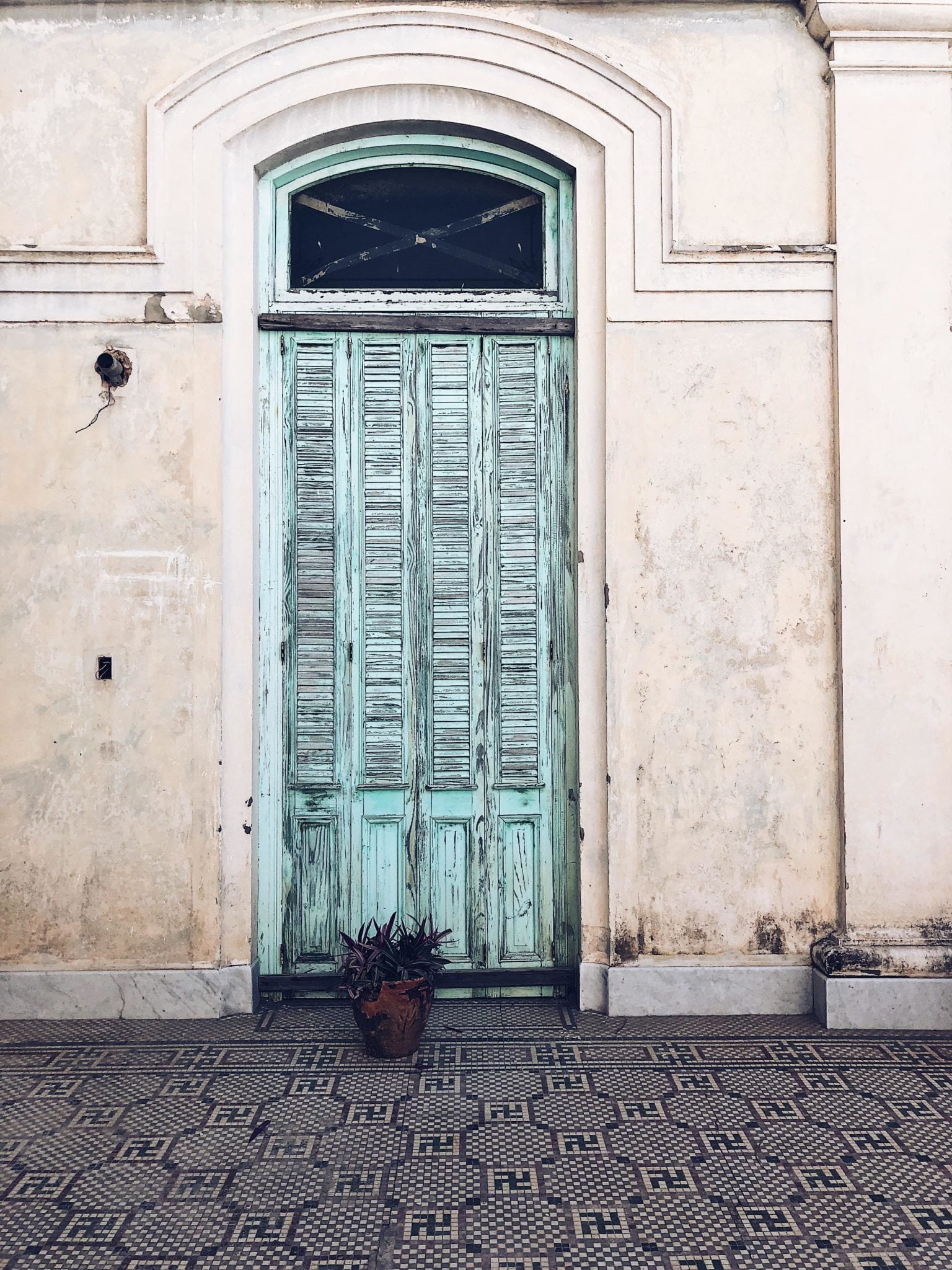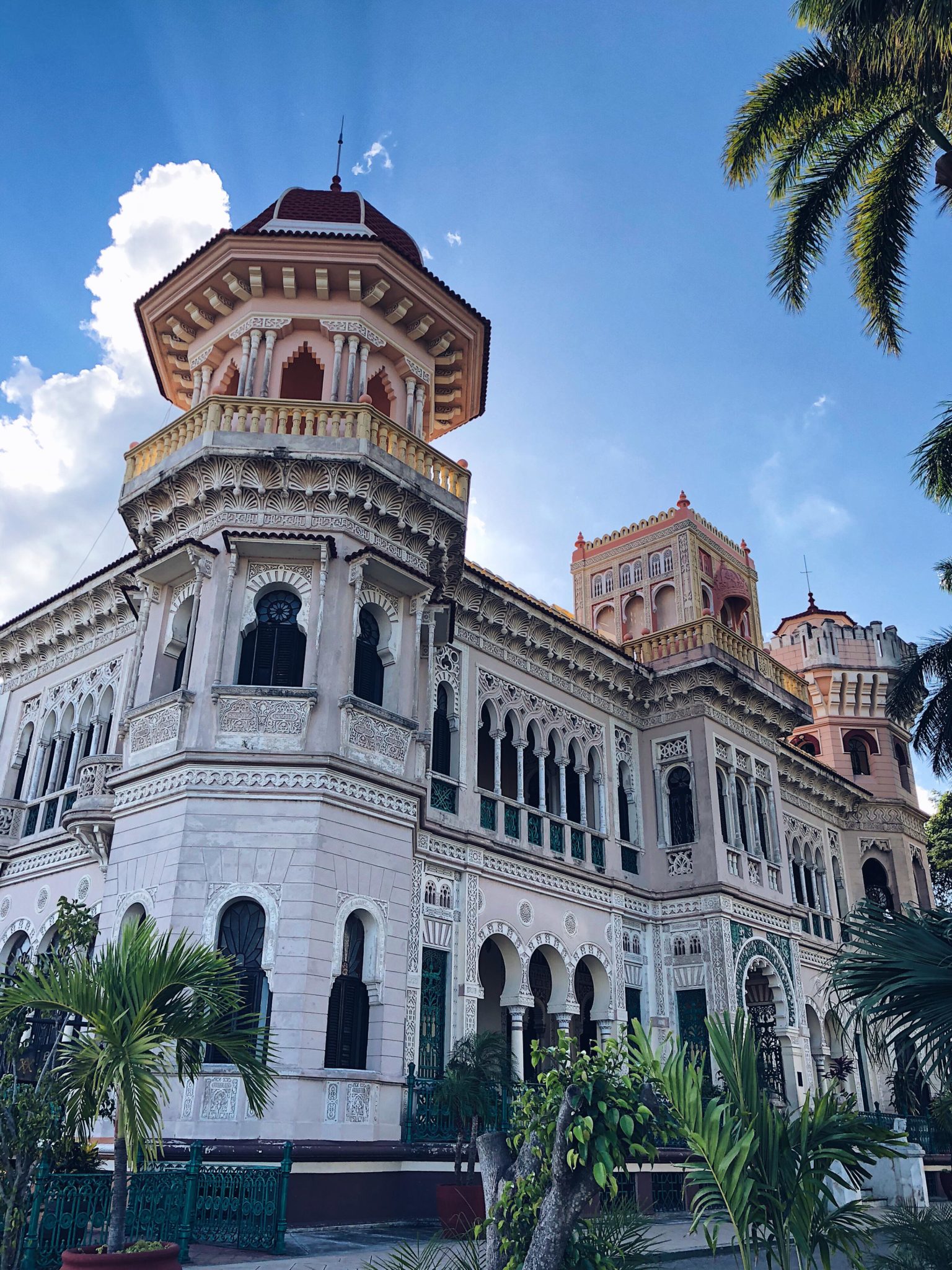 7. Visit Trinidad and its Casa De La Musica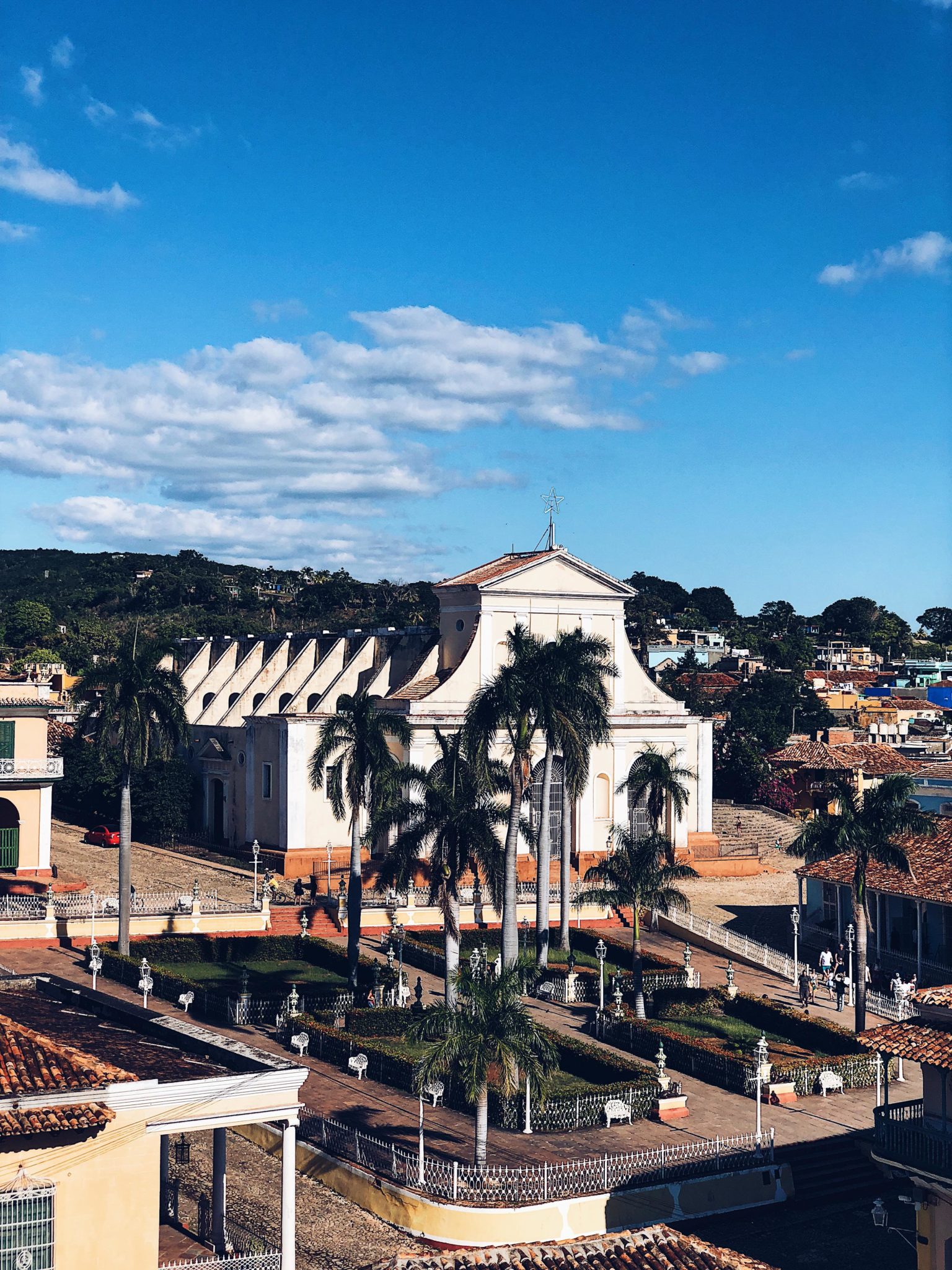 The city is one of the most beautiful cities of the Carribean and is part of the UNESCO World Heritage List. Very colorful and full of old palaces, this city is the perfect Instagram worthy place to take beautiful pictures and going errand. At night, go to the Casa De La Musica, the place is very fun at night.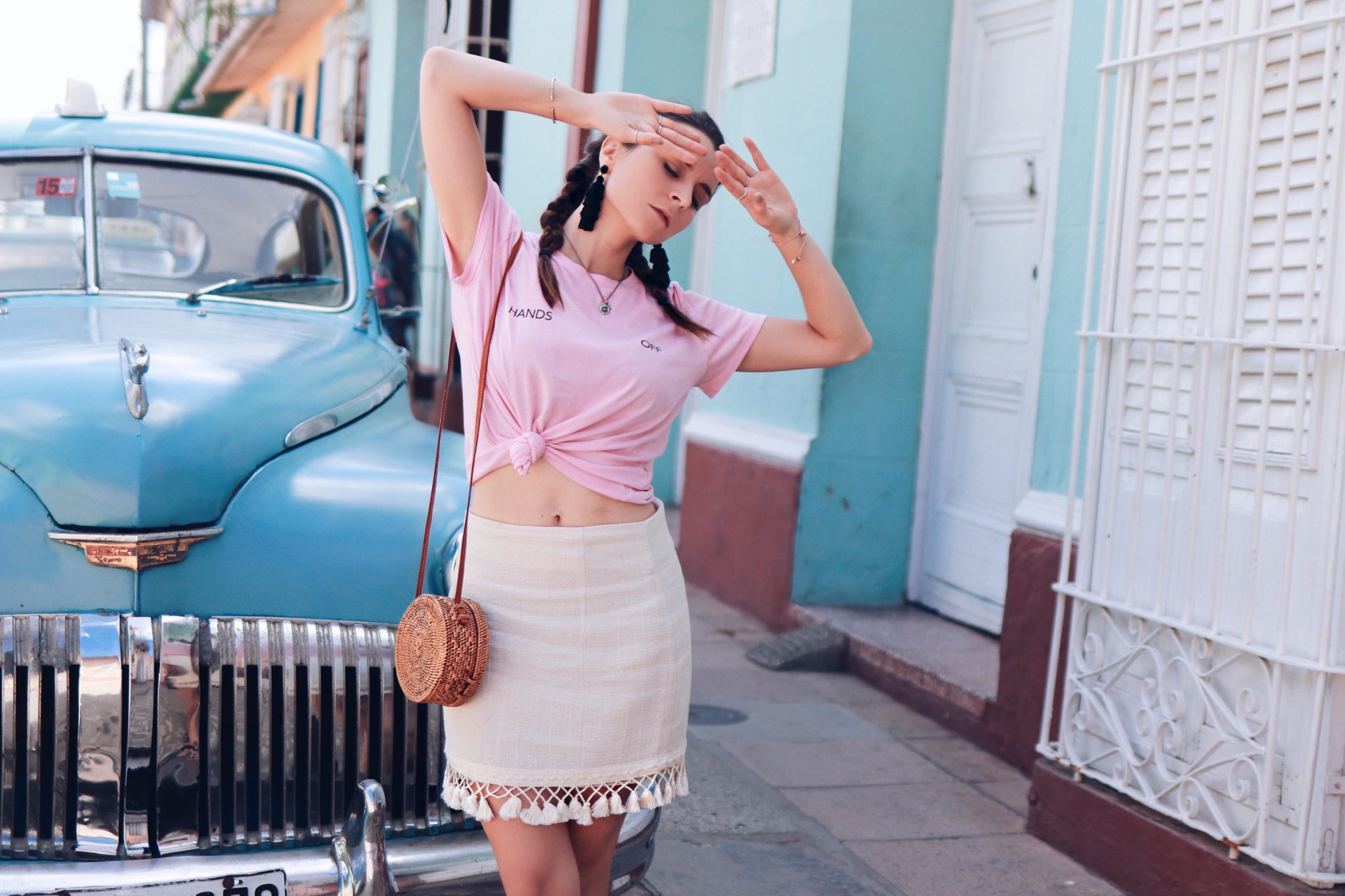 8. Visit the Parque Guanaraya near Trinidad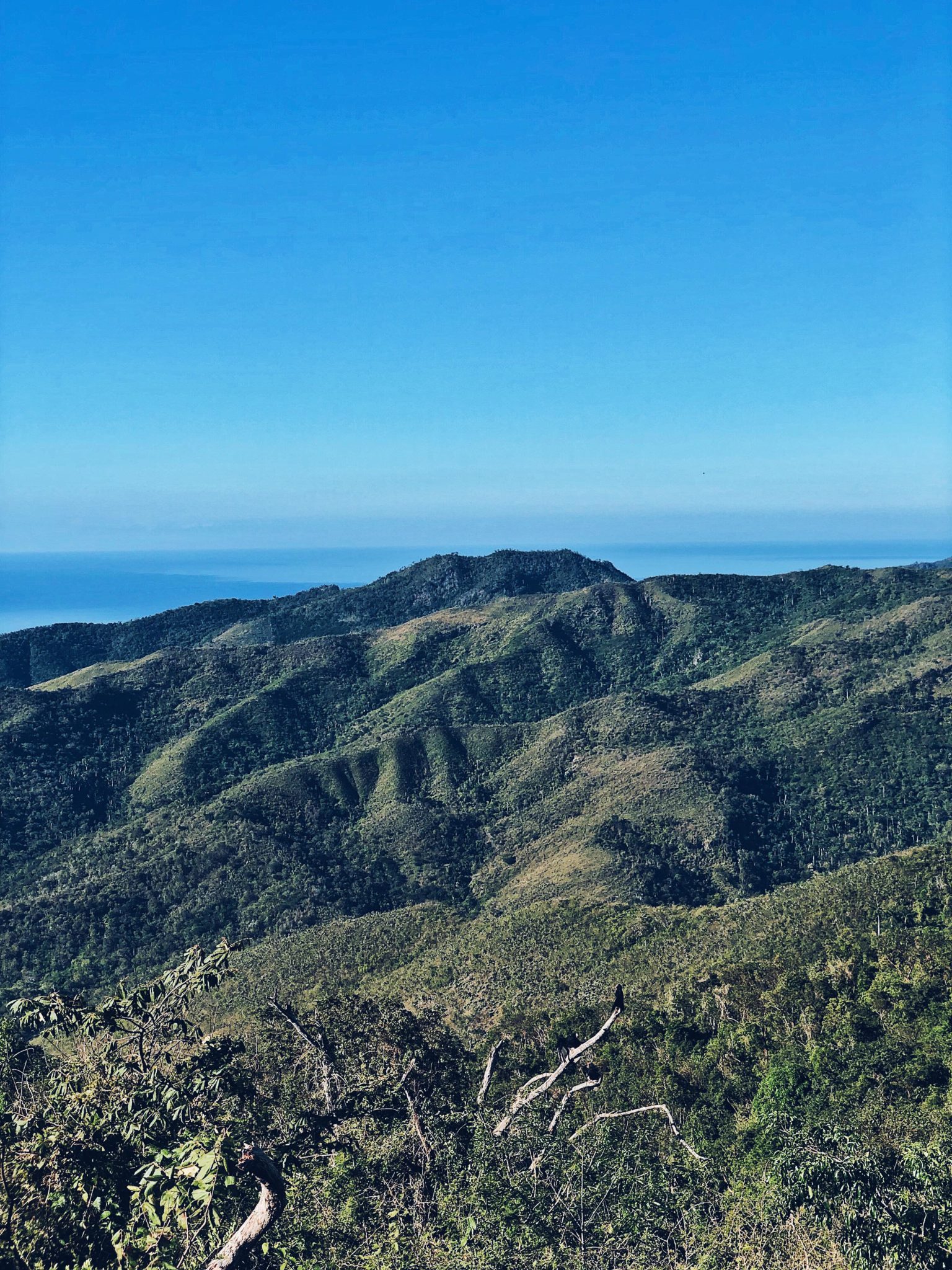 Enjoy a beautiful scenery, waterfalls, sweet wildlife and a lovely walk in the jungle.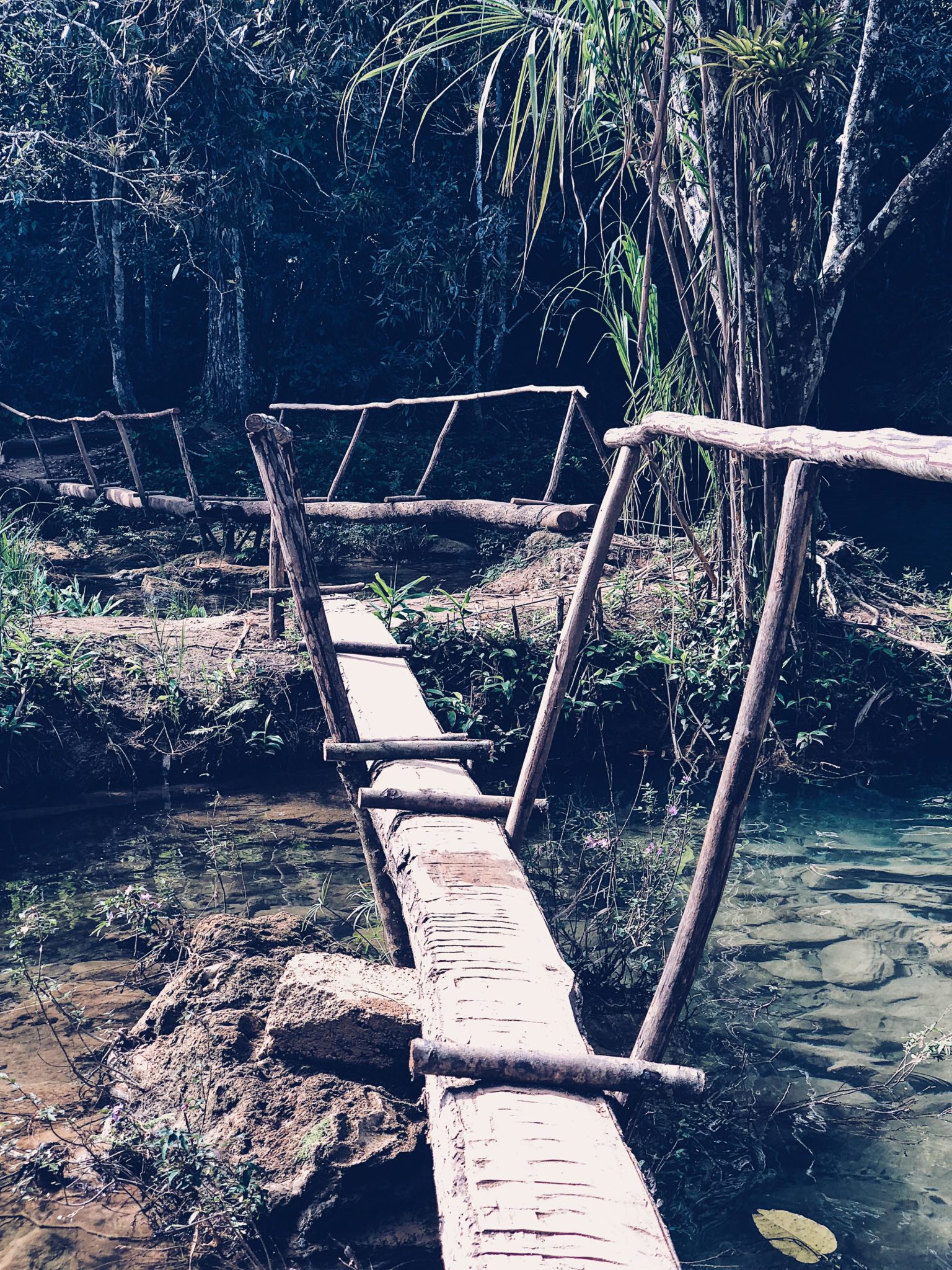 Carnet de Voyage: Little details from Cuba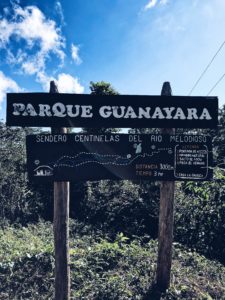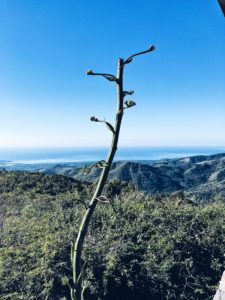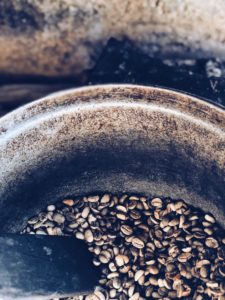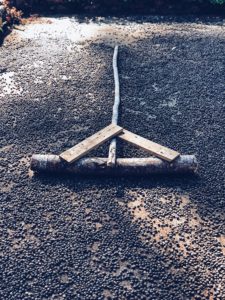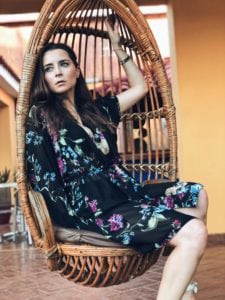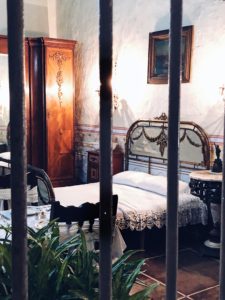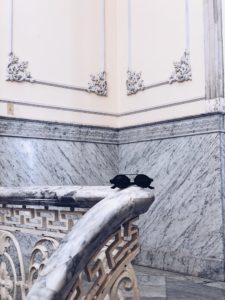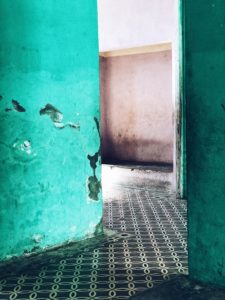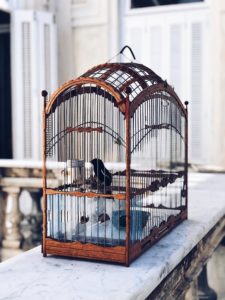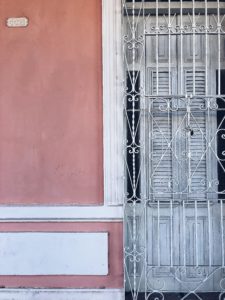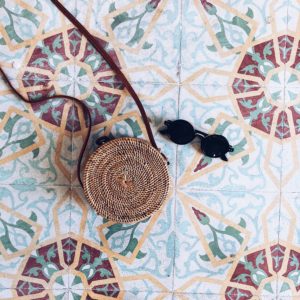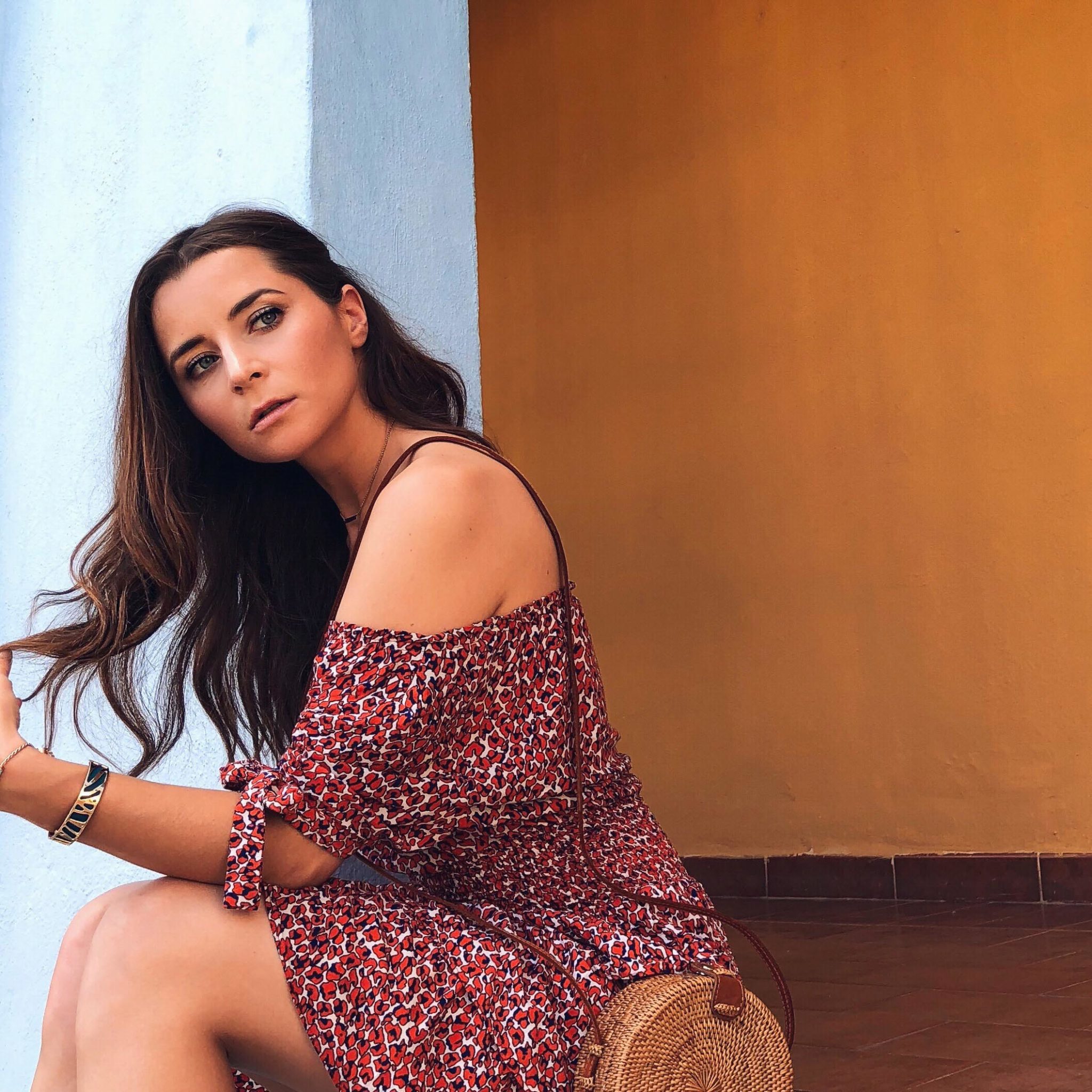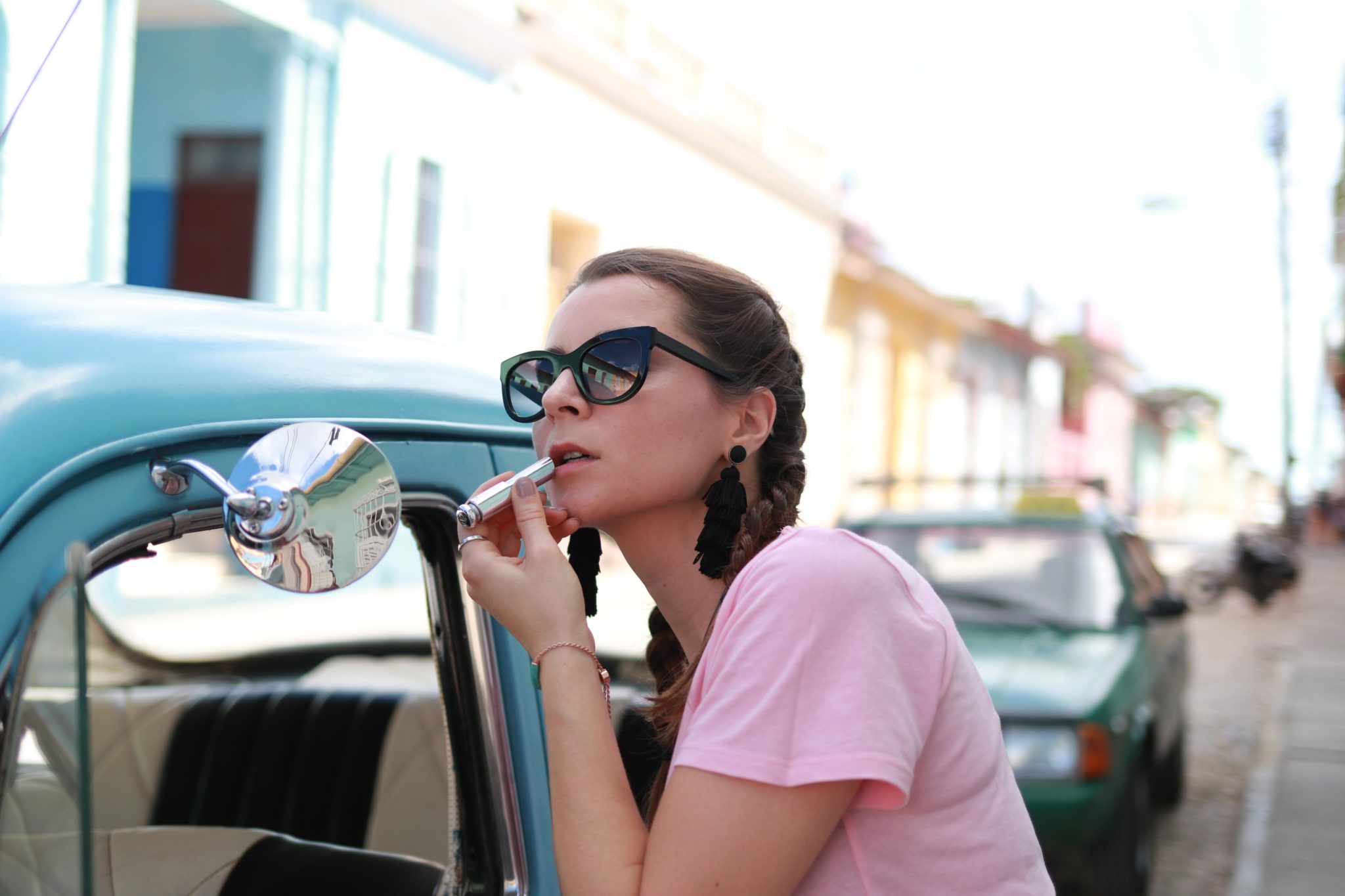 More about what I wore in Cuba in this blog post. More about summer rattan bags perfectly suited for Cuba in this blog post.
You can also see cool little videos I took in Cuba on my Instagram in the Highlight section (below the bio).
Pictures by Julia Comil and her sister Mathilde.