6K
 Best of summer bags: the bamboo bag, rattan bag, straw bag, woven bag and Jane Birkin basket bag are the perfect accessories to upgrade your outfit.
Absolutely timeless and affordable, they go well with cut-off shorts, a romper, a boho-chic dress, a vintage jumpsuit or a simple denim pants. Unlike leather bag, you can bring them to the beach without worrying.
1 – The Bamboo Bag success story: Ark by Cult Gaia
The famous Cult Gaia Ark natural bags have been worn by celebrities and fashion bloggers for several seasons. Further to this huge success, the Los Angeles label Cult Gaia has launched different bamboo version of this iconic bag as well as beautiful acrylic bags.
The Cult Gaia bags are not the most practical bags, but they have an amazing design and if you store all your belongings in mini pouches you will really enjoy it!
The price starts at $130 (the
mini-ark bag
) and go up to $350.  On the picture below, I am wearing the
Small Ark bag
. My favorite sizes are definitely the mini and the small.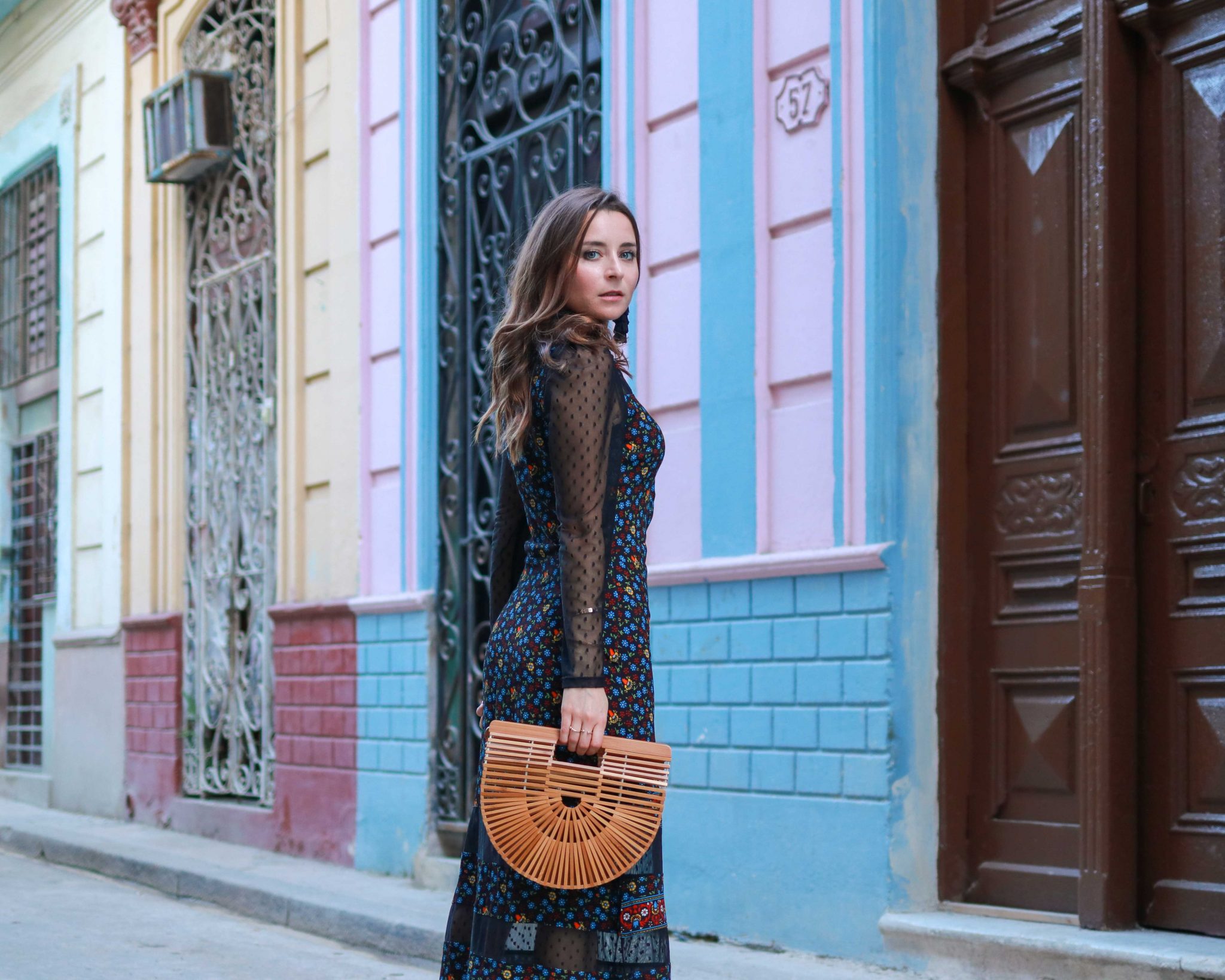 Shop Cult Gaia Bags

Inspired Cult Gaia Bamboo Bags

2 – The Boho rattan bag – woven bag
From Sincerely Jules, Collage Vintage, Rocky Barn they are all carrying a beautiful rattan bag: round rattan bag, bucket or rectangular rattan bag: in any form, this bag is irresistible and is for sure one of the best of summer bags!
Shop the bohemian style rattan bag

3 – The Jane Birkin Basket Bag
The simple basket bag worn by Jane Birkin in the 70's is trendier than ever! And less expensive than the Birkin from Hermes.
Shop the Jane Birkin Basket bag

4 – The round straw bag
Currently, also know as French straw bag, this round bag is currently on the hot list of fashion editors.
  Shop the circle straw bag

5 – The Unisex Market Bag
The Apolis Market Bag is a unisex bag which you can customize! You can buy it at Nordstrom or on Apolis Website. Apolis is a reknown brand in Los Angeles.

6 – Other best of summer bags

More about this summer outfit with LA designers on this post.