I have collaborated with Fame and Partners to review its amazing collection and unique concept: Anti-Fast Fashion.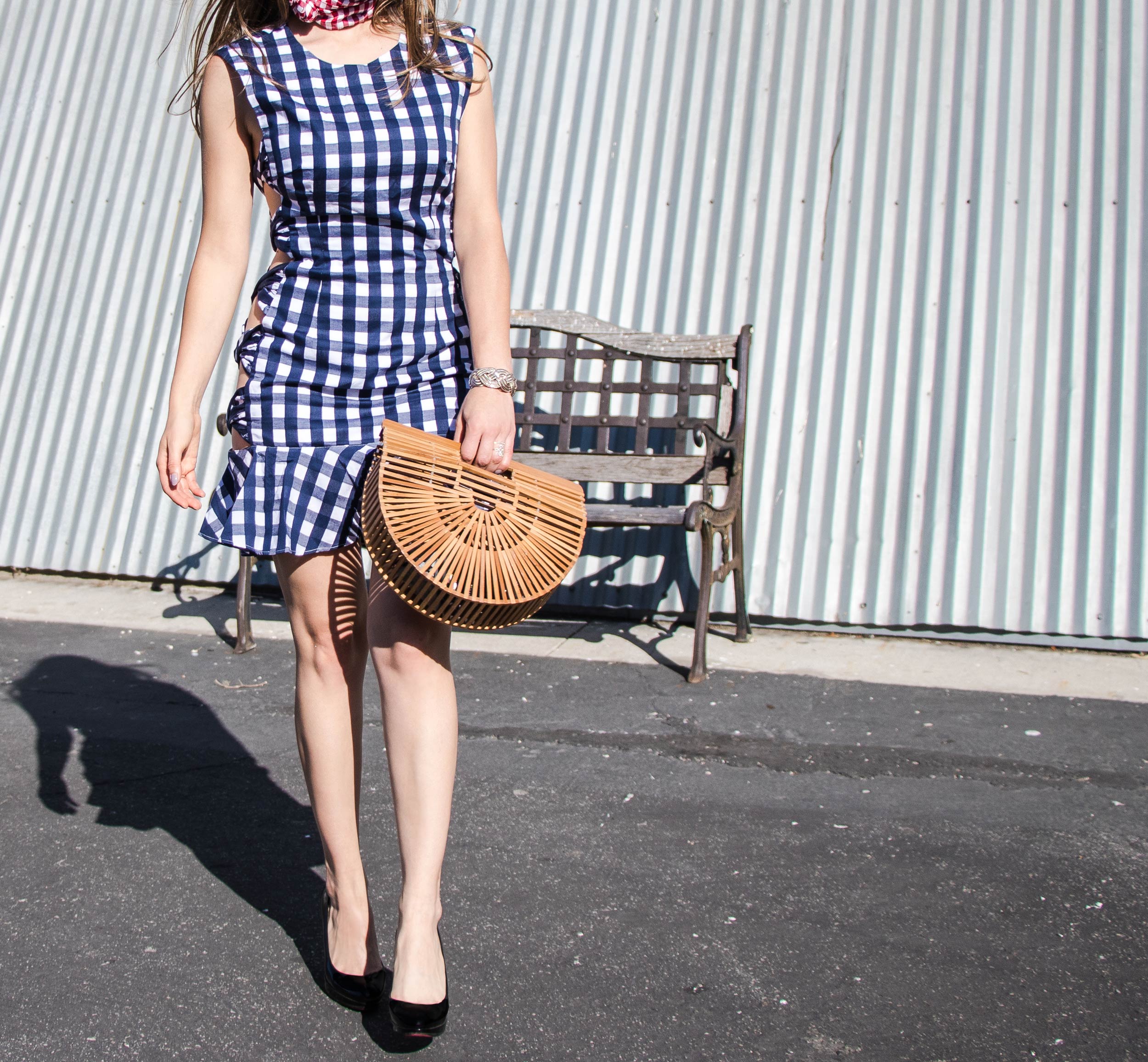 Fame and Partners is providing modern must-haves which are all customizable but never mass-produced. You start by selecting the model you want and you can change the shape of the sleeves, neckline, length, etc. The website is super easy to use and is a great way to get the perfect dress. The pricing is between $150 to $350 for a customizable piece!
What makes also Fame and Partners different is its styling service. The stylists know the fabric and they will check your Instagram profile to see what you usually wear and like.
I was not really sure about the sizing of the dress because I am between two sizes and I didn't know how the fabric of a dress would be. So I ask for help, and the stylists perfectly advised me. Indeed, the dress fit is amazing. I have really enjoyed this styling service and I would recommend it to anyone!
For this collaboration, I have chosen the gingham dress after several hours of thoughts (as I wanted so many styles)!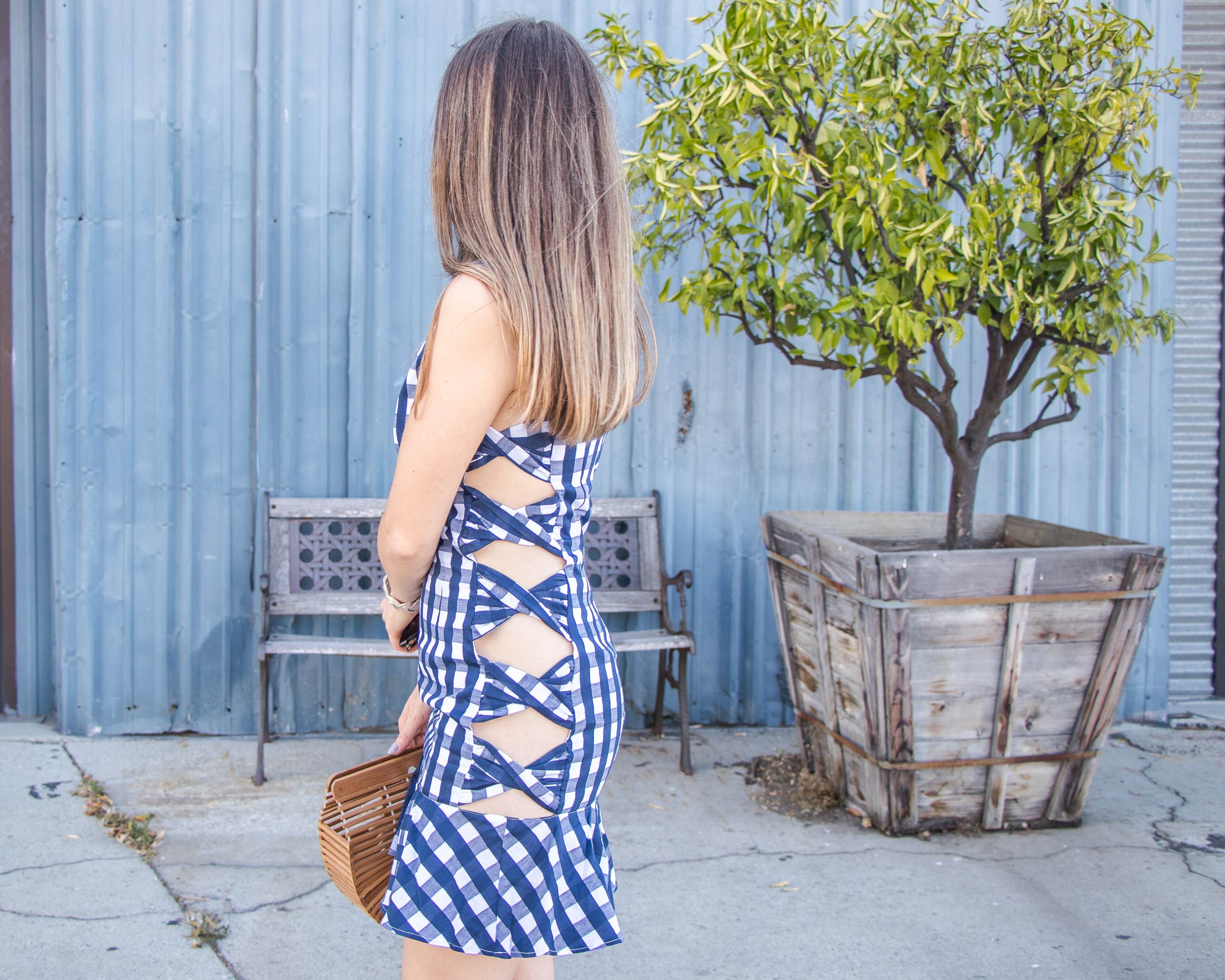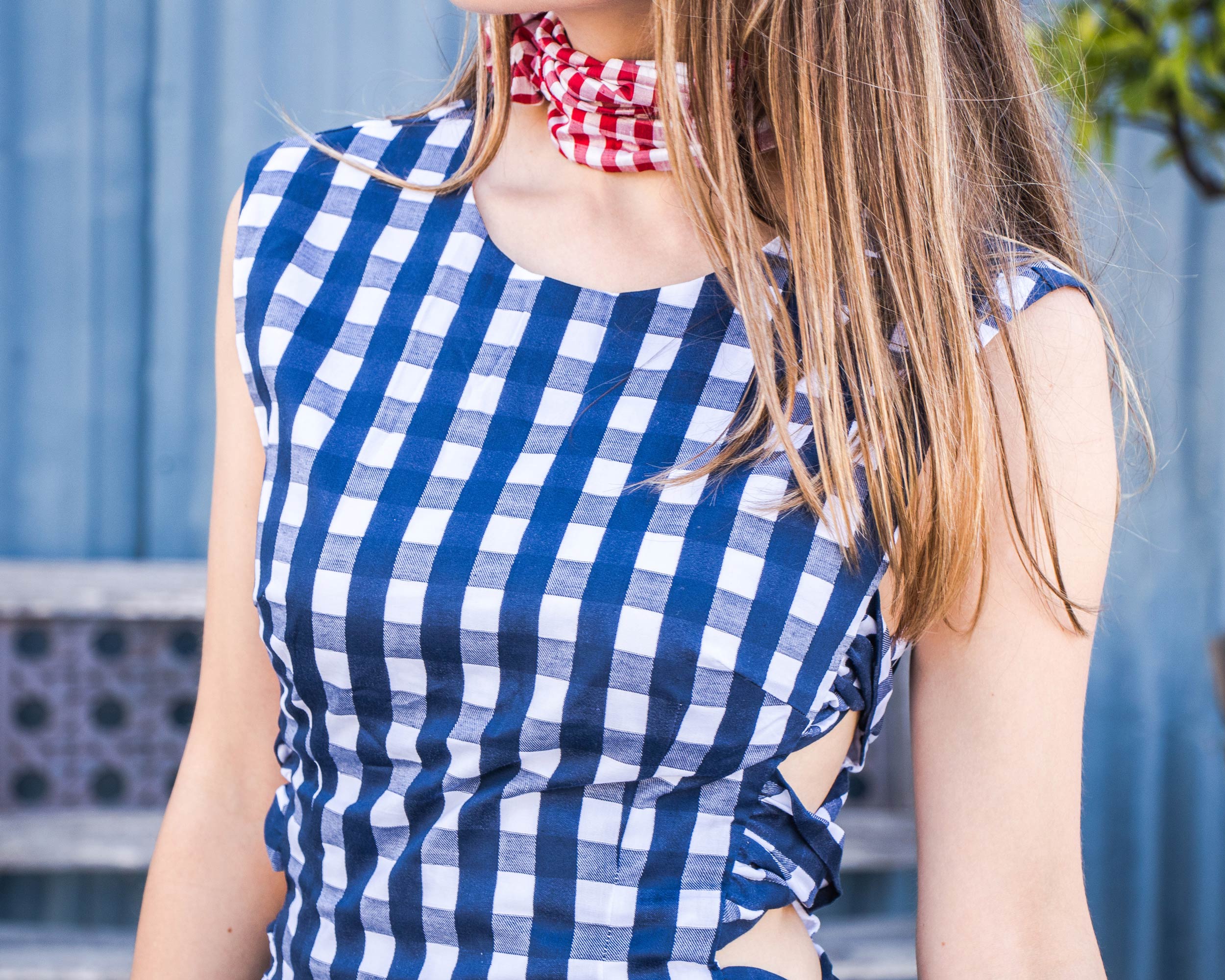 This dress is very easy to wear and style: from a cocktail party to a romantic dinner, etc.  I love the side cut-outs of the dress, it really gives a sexy edge. I feel like Bardot in Saint Tropez!
In term of underwear: I am wearing the KissBobo strapless and backless bra and I tape my thong with the Hollywood Fashion Secrets Tape Thin. Invisible right?
They are so many ways to style this look: with pumps, sandals, wedge shoes, hats, etc. The options are endless. I will definitely not wear this dress for work but I am super happy to own this unique piece!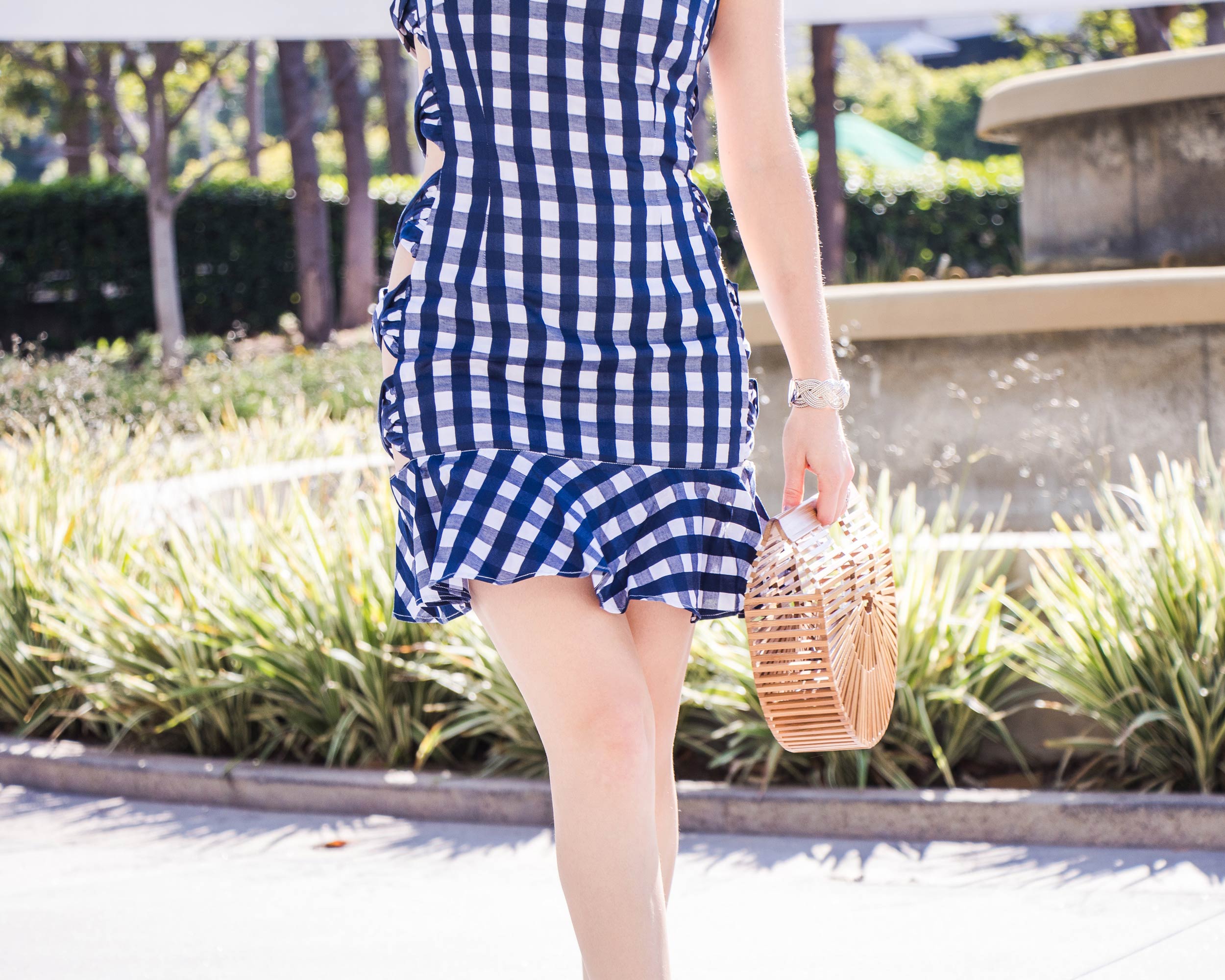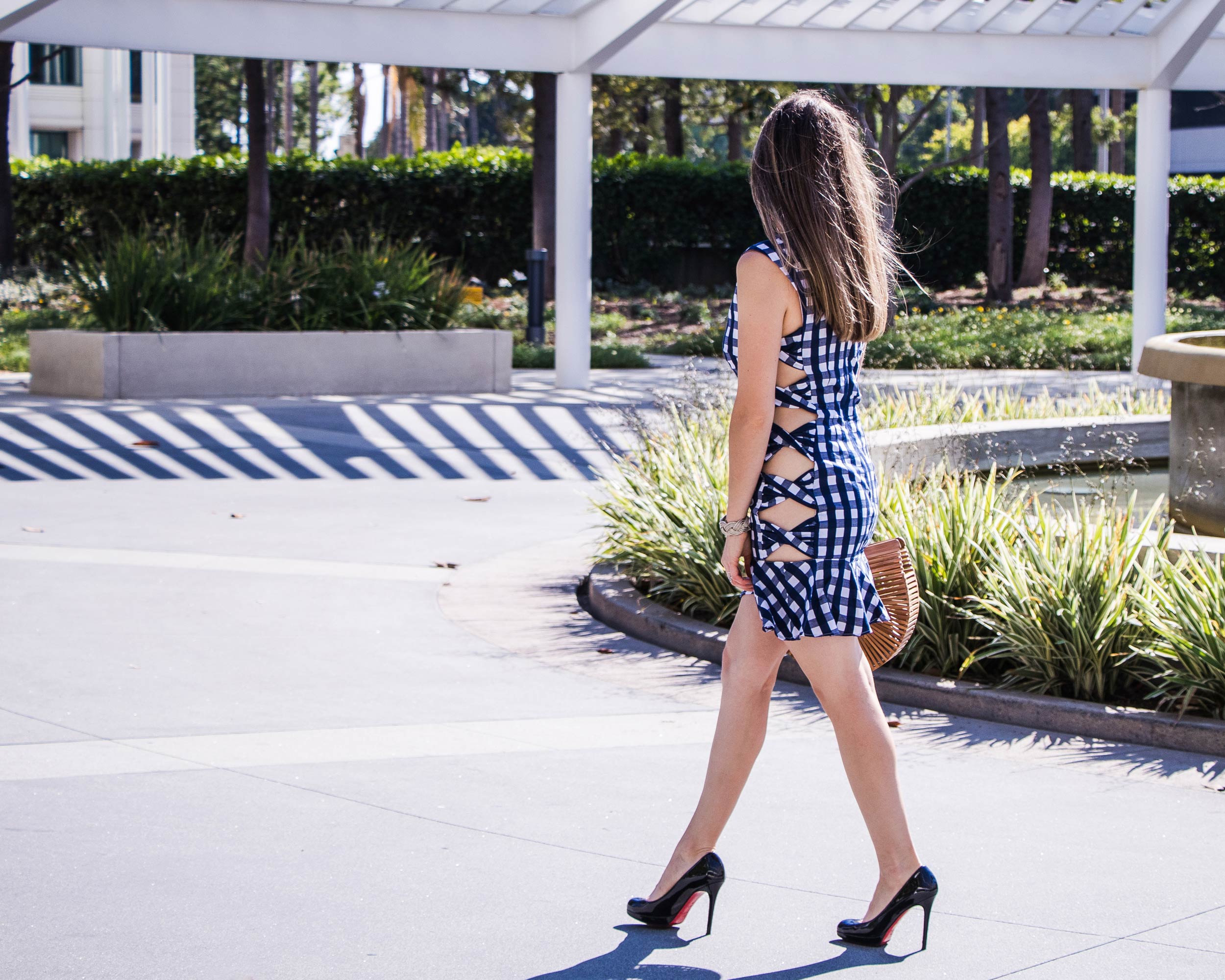 It is definitely worth to check out Fame and Partners! They also have gowns for every occasion: evening, wedding and cocktail!
Let me know if you have tried it!
Item credits: Dress: Fame and Partners / Bag: Cult Gaia (more Cult Gaia posts here and here.) / Shoes: Christian Louboutin / Eyewear: Velvet Eyewear / Bracelet: Poggi / Scarf: Cult Gaia / Bra: KissBobo strapless and backless bra / Hollywood Fashion Secrets Tape Thin
More about disruptive LA designers? Check out Christy Dawn post, DSTLD post.
Disclaimer: I received this complimentary dress by Fame and Partners. All opinions are my own.