This polka dot dress is made by Fame and Partners who manufactures stunning evening dresses and elegant wedding party dresses.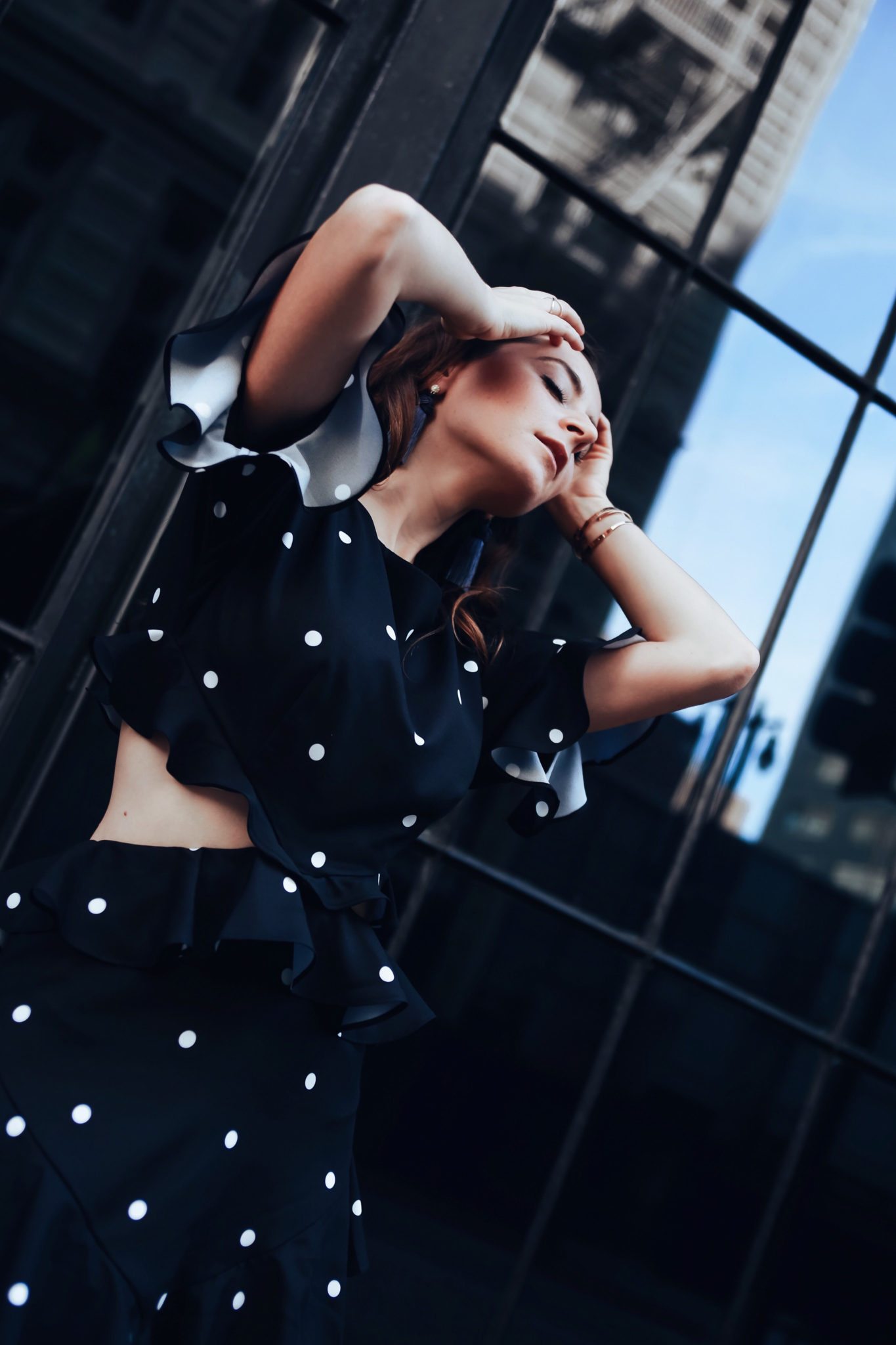 Fame and Partners – A Los Angeles label specialized in premium evening dresses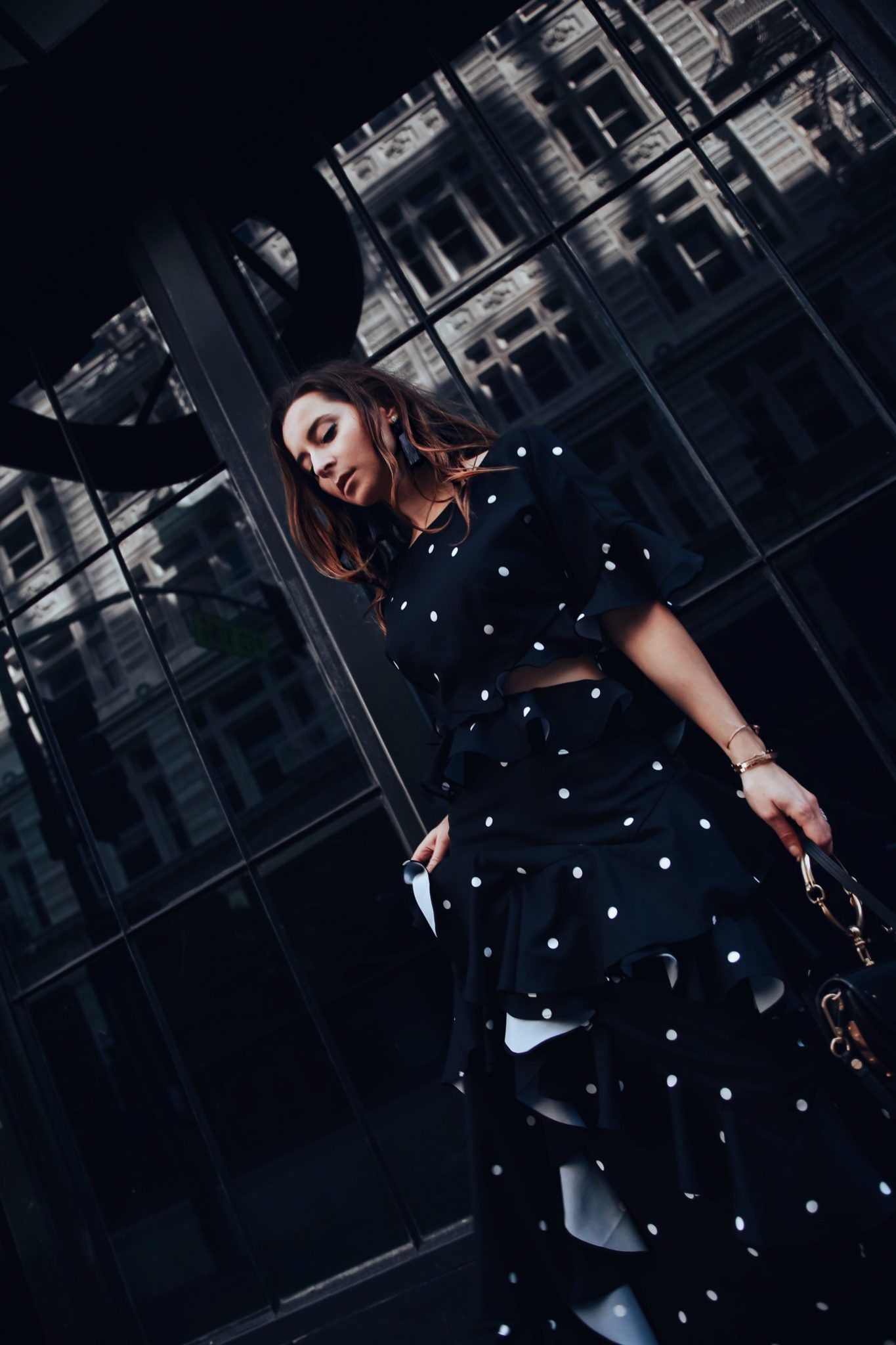 Last year, I introduced you to an amazing Californian brand: Fame and Partners (see my previous blog post here). This label is producing stunning premium gowns in limited quantities:  wedding gowns, wedding party dresses, bridesmaid dresses, evening dresses, cocktail dresses, etc. Therefore, you will be able to find a one of a kind dress (maxi to mini length) which looks like a luxury designer dress but much more affordable.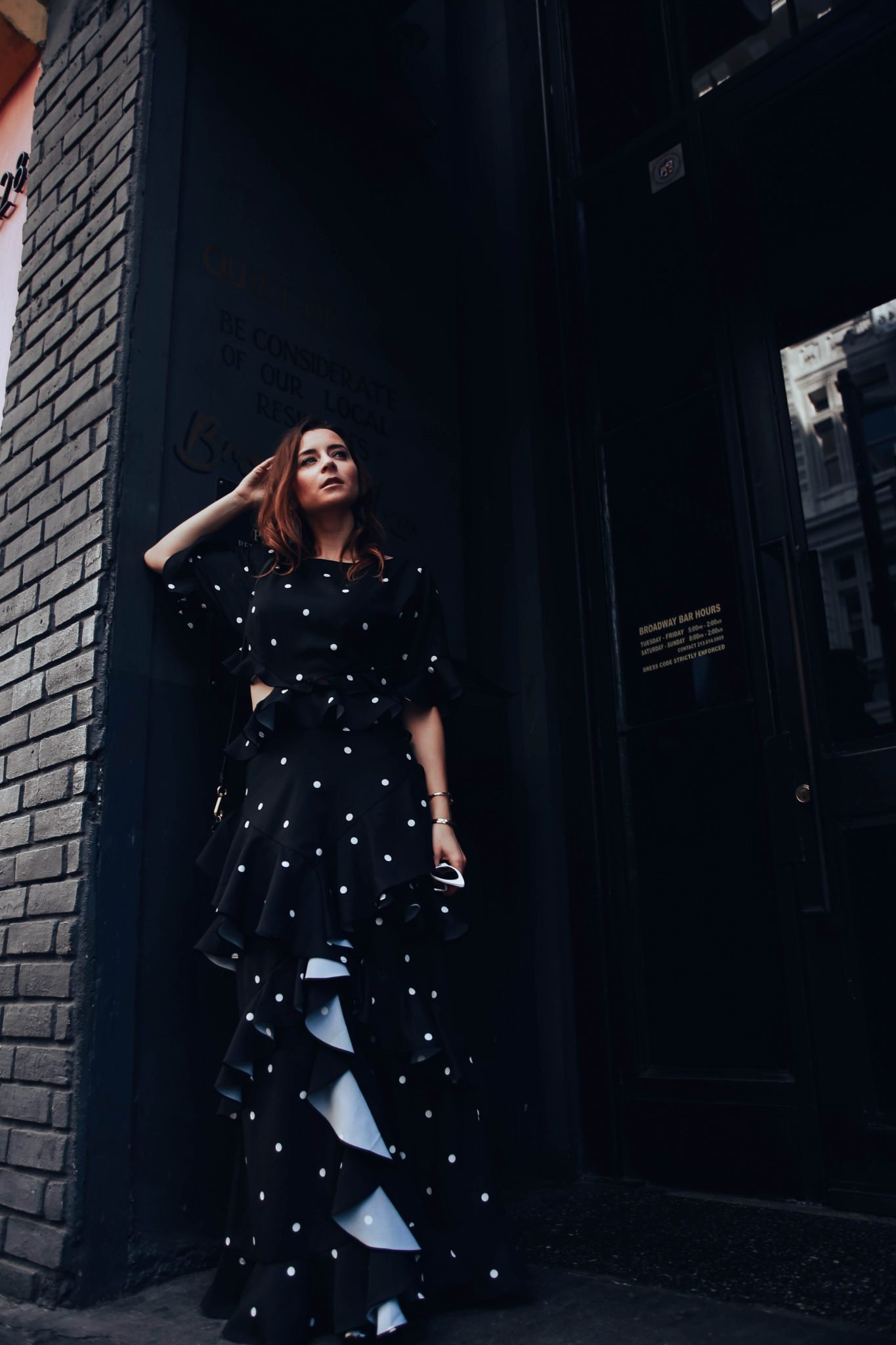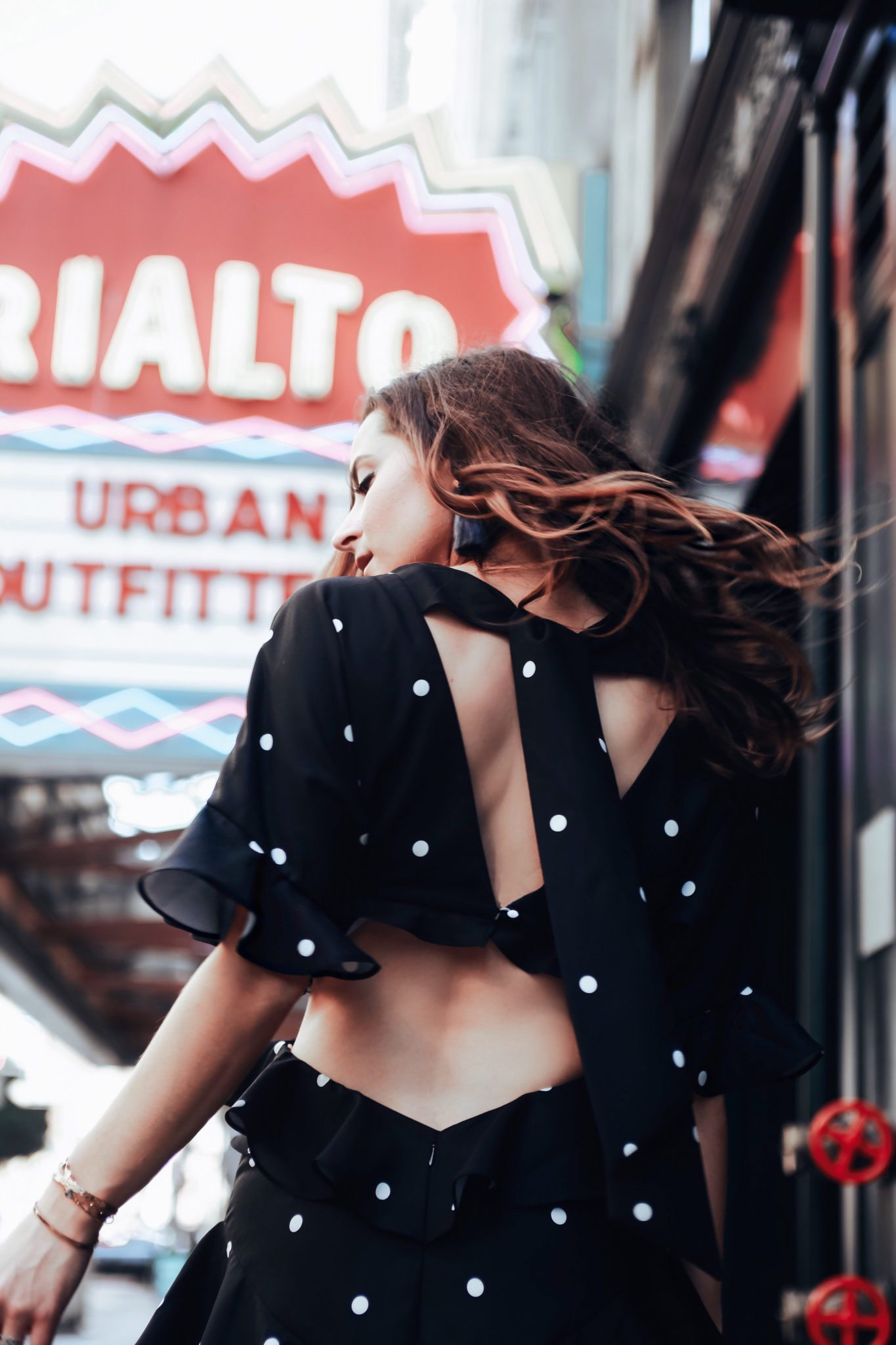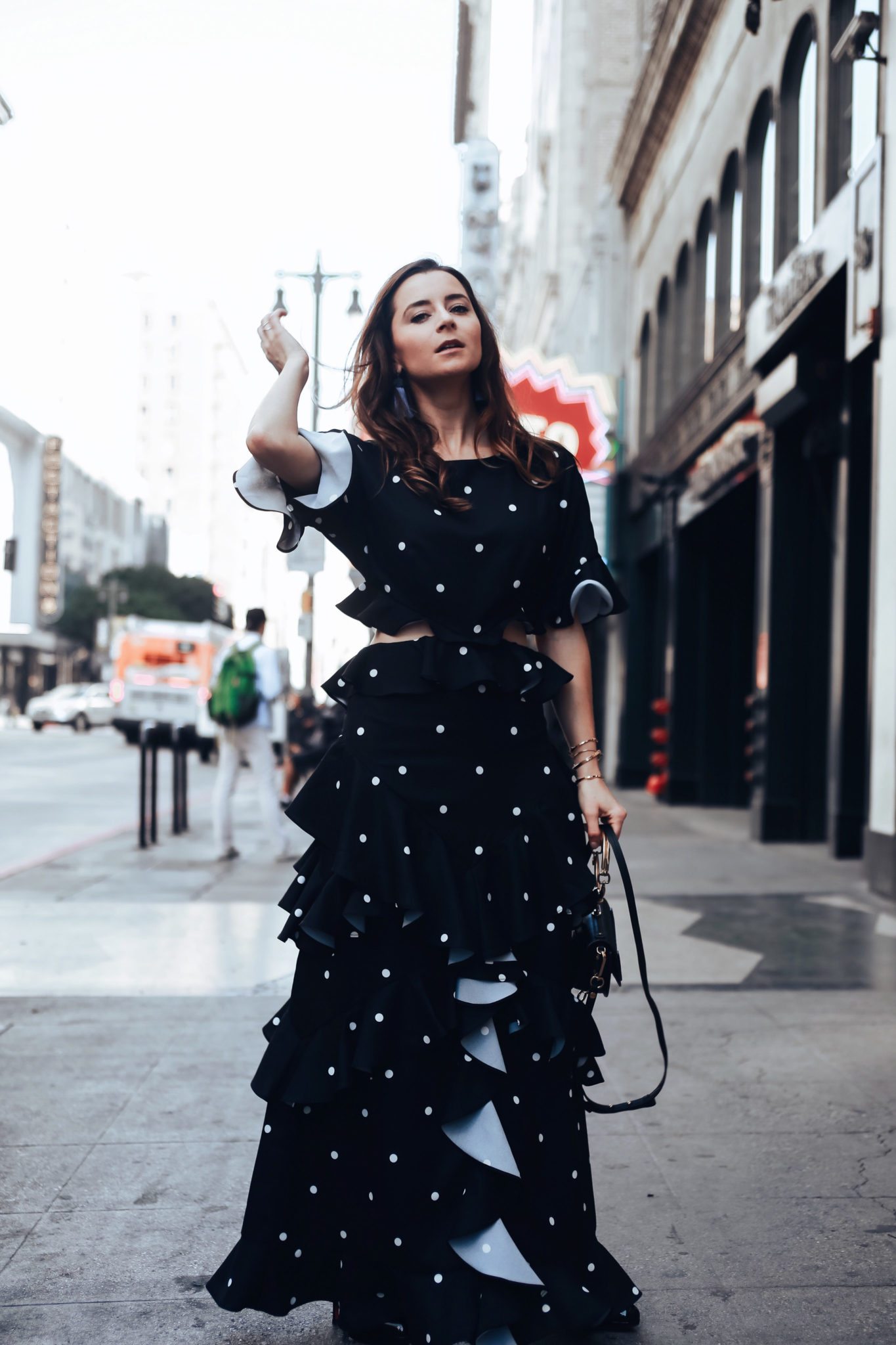 This is a great option to wear a unique high-end dress that no one has seen before without breaking the bank.
Evening dresses with side cut-outs and ruffles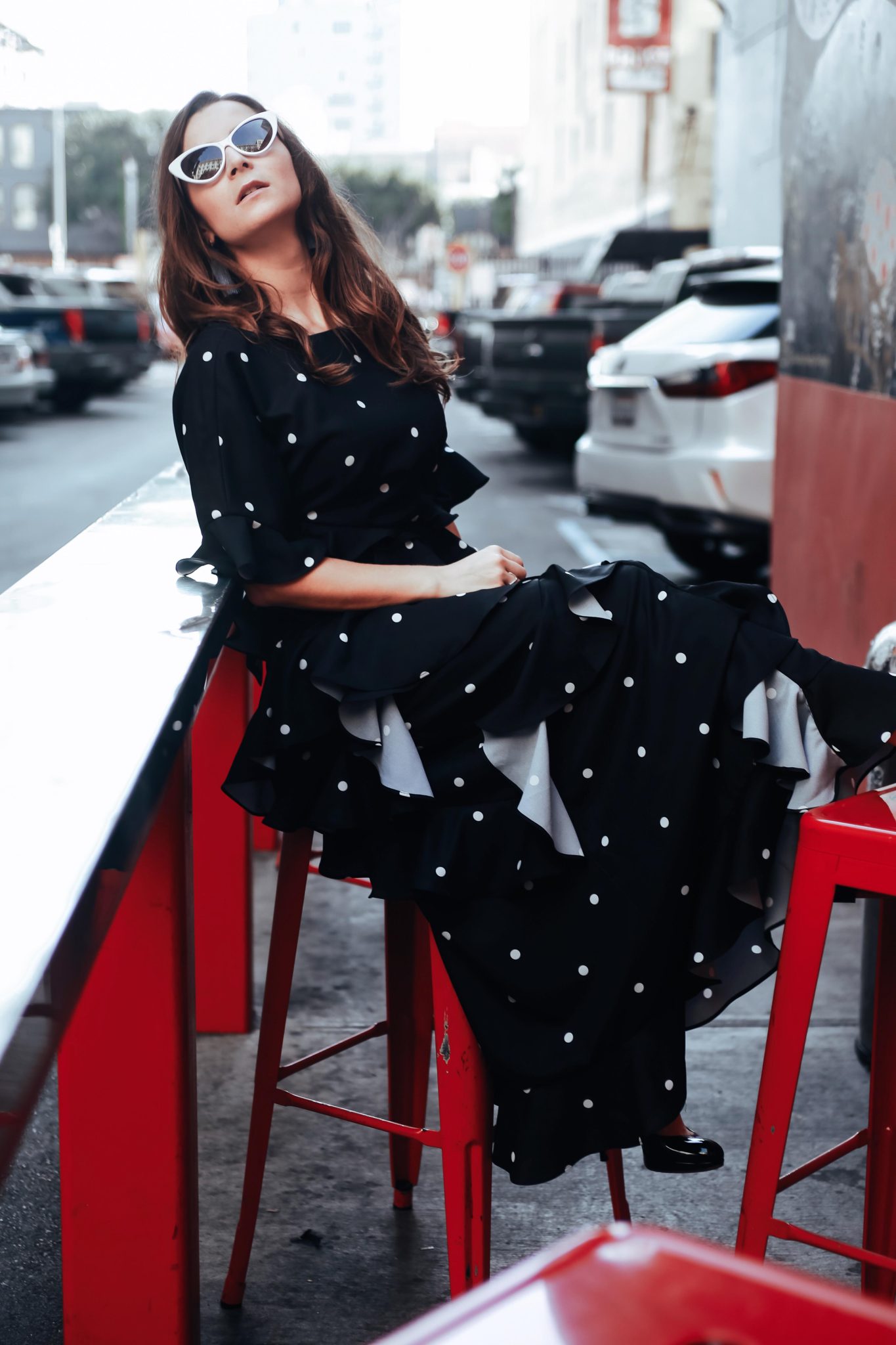 My eyes were caught with the Maritza maxi dress! I absolutely love the tie detailing at the back, side cut-outs, and a tiered, ruffled skirt. Moreover, this style comes in three colors: in blue (the Marisa Dress) or the Maritza black and white polka dots (which is a really trendy design for this Spring Summer 2018 (see this article to learn more about Spring Summer trends). If you prefer mini dresses, you will love the Xavier dress in red or black which is the shorter version of the Maritza maxi dress.
This dress is a statement and will be absolutely stunning for your coming events: wedding party, eveningwear, cocktails, etc.
How to style your evening dress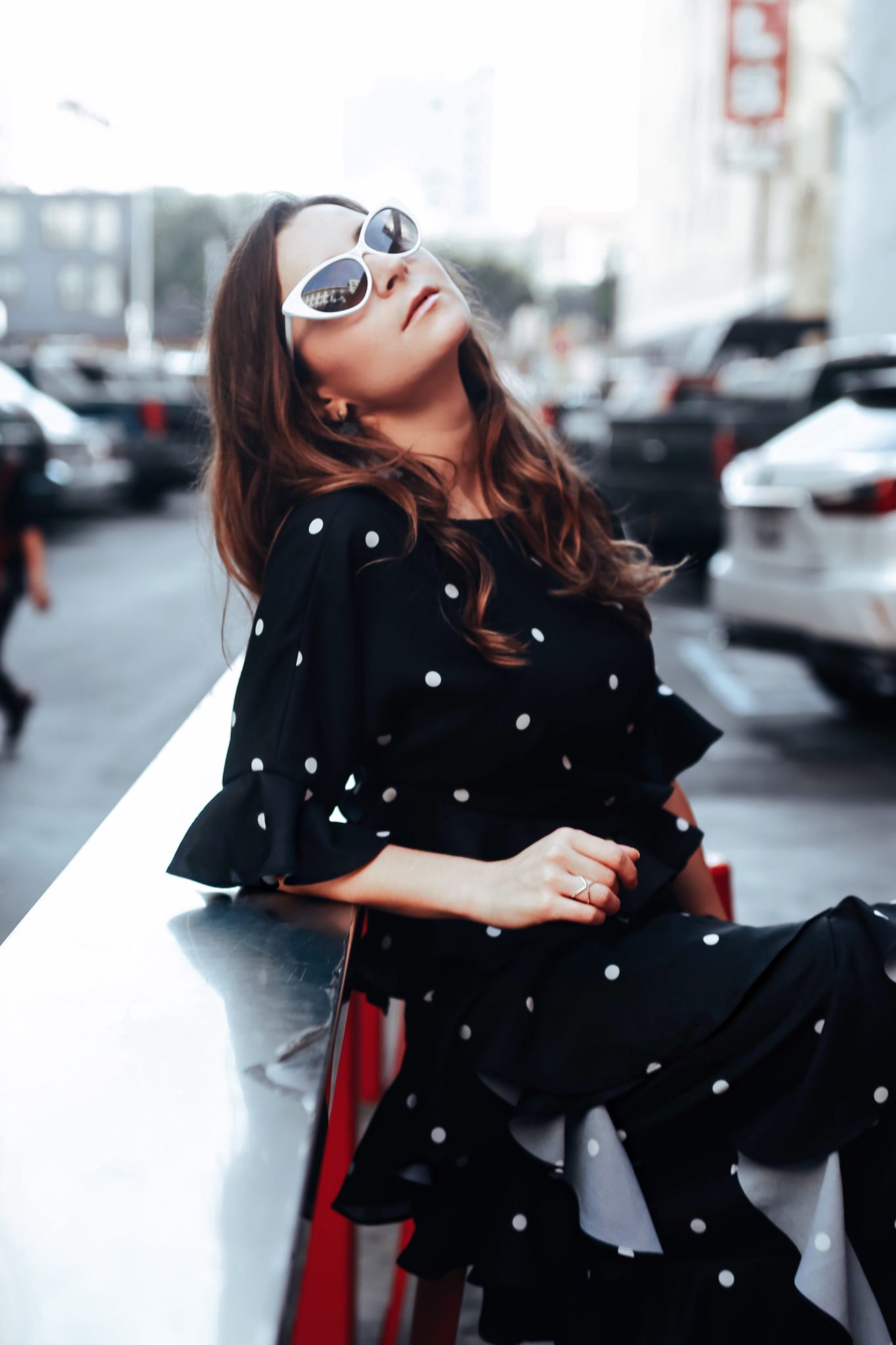 Regarding earrings, I am currently loving the tassel earring trend! Indeed, these navy tassel earrings from Harth Hagerty go very well with this dress! Although they are statement earrings, they are still appropriate for an understated elegance.
Besides, patent pumps and dainty bracelets will complement the outfit very well. As the style of this dress is inspired by the 60's, cat-eye sunglasses are perfect! For the photo shoot, I use white cat-eye sunglasses but they also come in black which will be great too.
Evening dress outfit details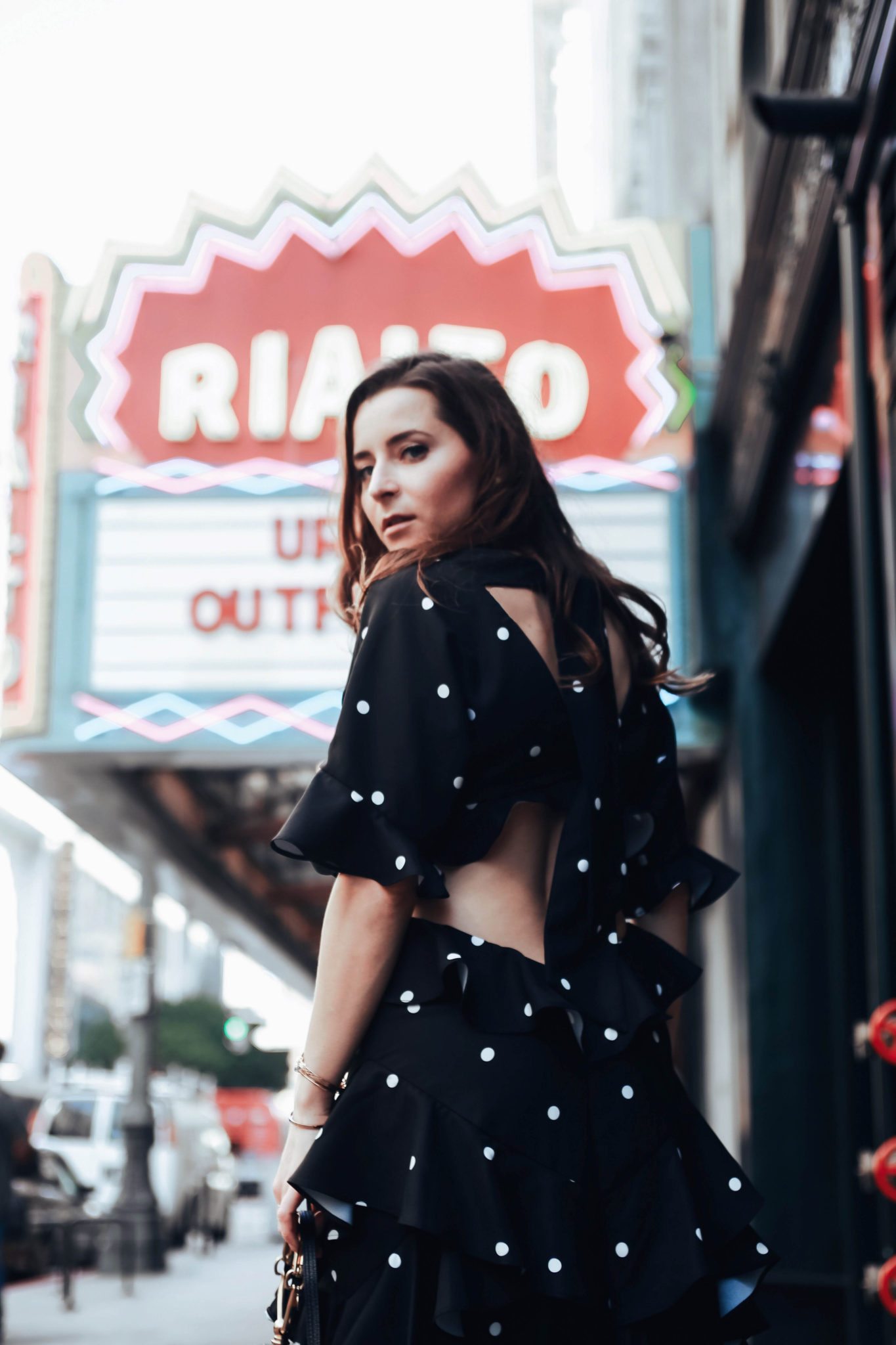 Maritza polka dots dress by Fame and Partners (currently out of stock) / Cate eye Sunglasses: ZeroUV in white (here in black, polka dots white / polka dots black) / Pewter Topknots Earrings Hart Hagerty (similar here and here) / Shoes: Louboutin / Bag: Nile Minaudiere in Black by Chloe (here, here and here)/ Cross ring – similar here
Find your Polka Dot Dress below

Pictures by the photographer Stefanie M Mariee.
Disclaimer: I received this complimentary evening dress by Fame and Partners. As always, all opinions are my own. This article contains affiliate links.