Business and Pleasure's Review premium beach umbrellas and striped sling chairs.
Since I saw them on Instagram, I have a huge crush on the 70s' vintage-inspired premium beach umbrella and these beautiful comfortable stripes Lauren sling chairs. Fortunately, I had the great delight to partner with Business & Pleasure to style their beautiful products. Check out this blog post for an exclusive discount code of 20% off at businessandpleasureco.com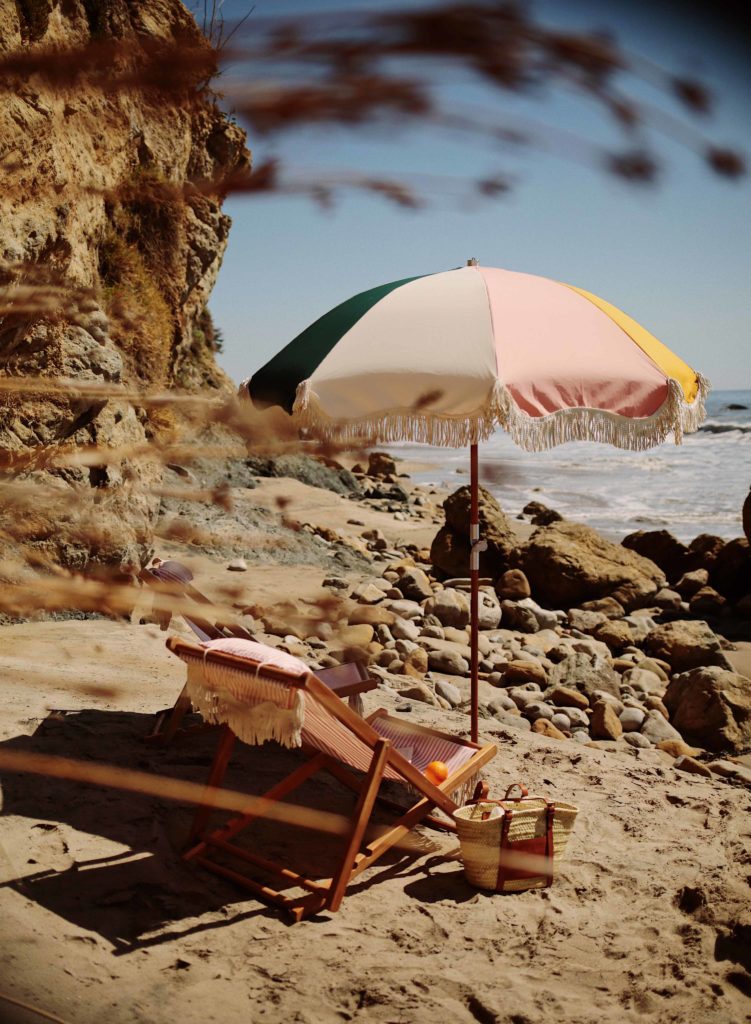 Business and Pleasure review
Premium beach umbrella with fringes with a retro vibe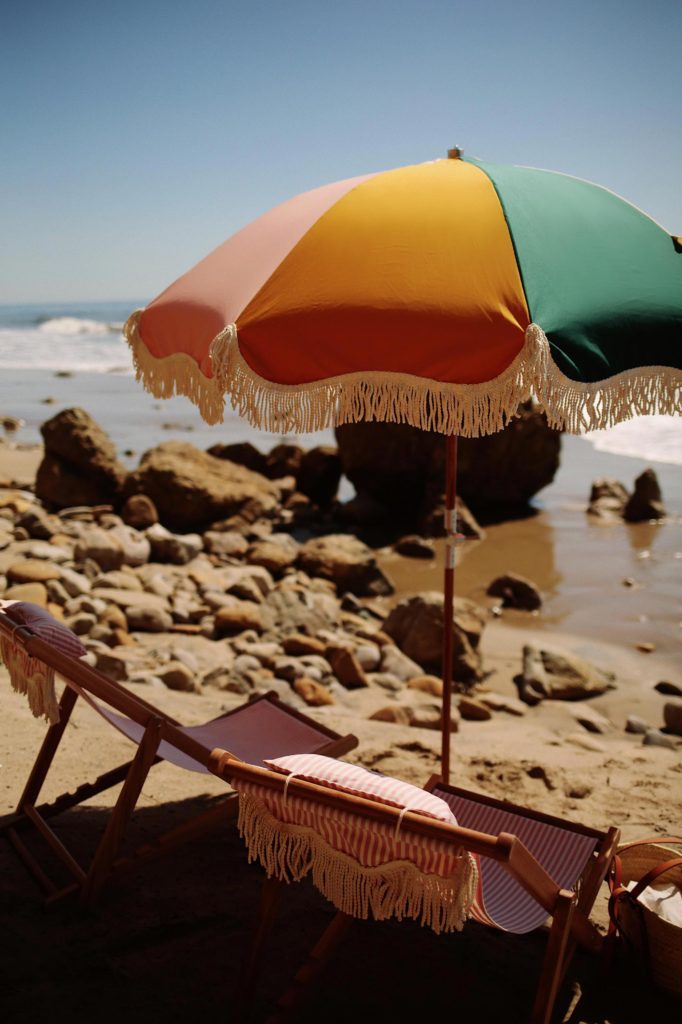 I love that the premium beach umbrella 70's panel cinque is super easy to carry and assemble on the beach! In addition, these beach sunshades are crafted from UV- and water-resistant cotton canvas, marine-grade hand-polished aluminum fittings, and eco-friendly, World Forestries-approved reclaimed timber. Built for both the beach and/or the backyard, these umbrellas may stand the test of time.
Wood canvas sling chairs with a boho-chic flair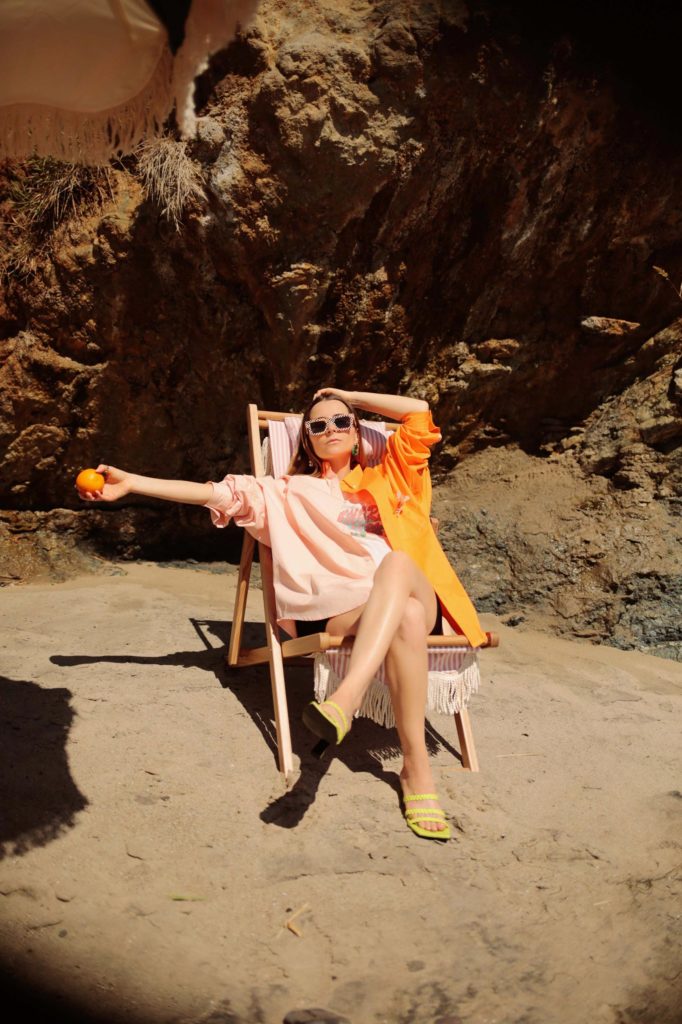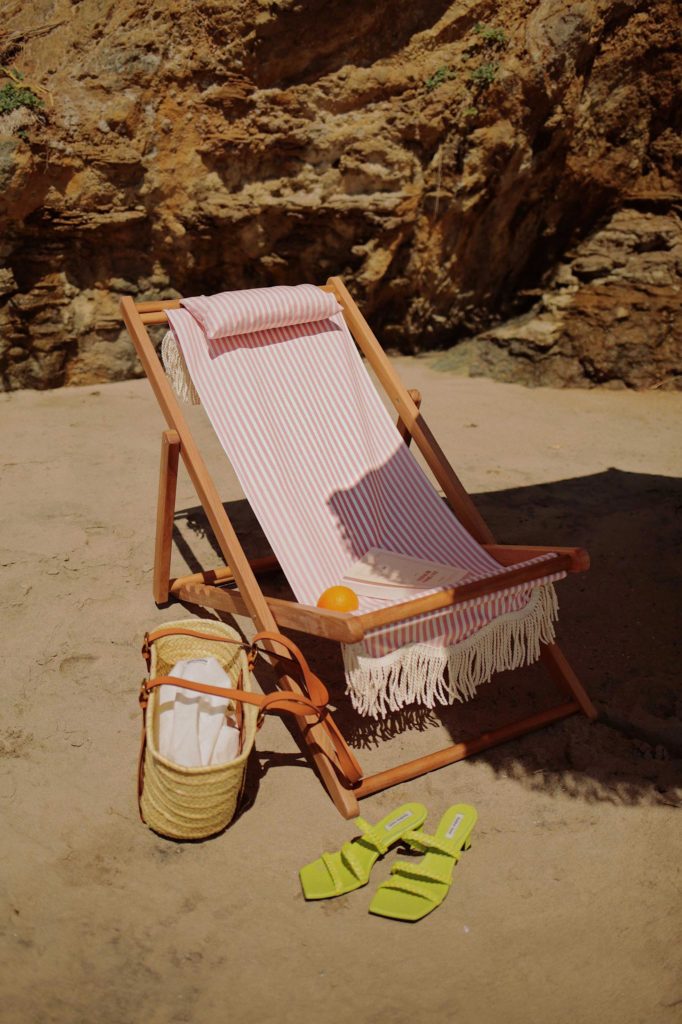 The Lauren sling chairs feature the Business & Pleasure Co.'s signature scalloped edge and lush natural cotton fringe. I am currently pregnant and the sling chairs were so comfortable I could stay in them all day! A real luxury.
These chairs are compact when folded, and crafted from premium, World Forestries-certified Malaysian teakwood. Also, they are rust-resistant, water-resistant woven umbrella canvas and feature a fitted neck pillow for extra comfort while lounging. Plus, you can pair them with the kid lounge chair.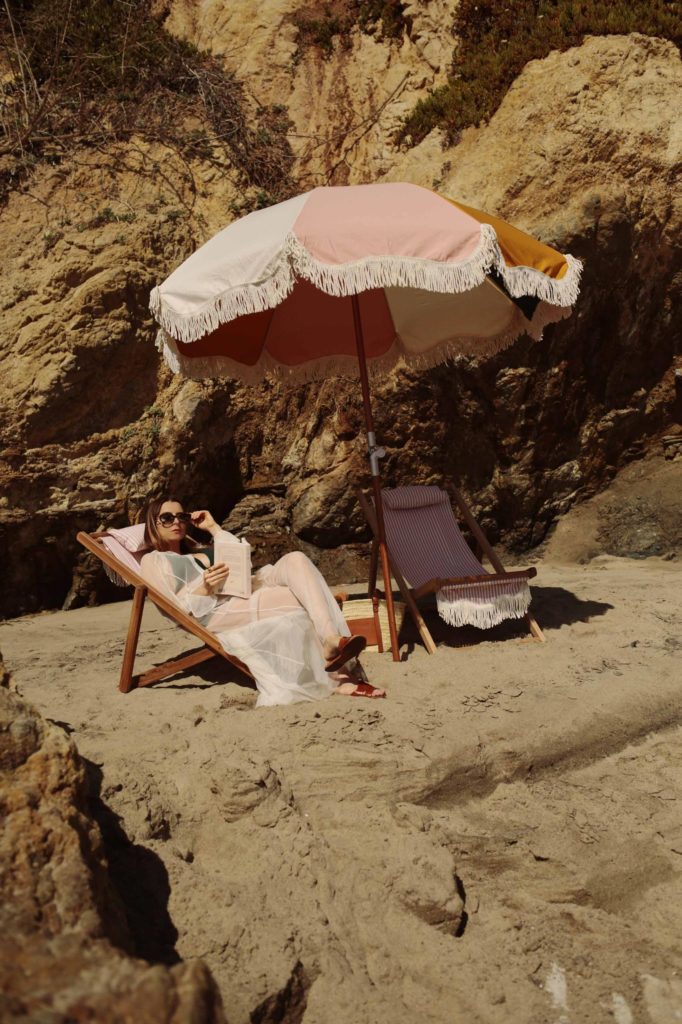 I felt like I was at a private beach in St Tropez or Tulum. The quality of these products by Business and Pleasure is absolutely stunning. There is a great level of attention to detail and the finish is exceptional. I am super happy with this beach set, and I will definitely recommend it. Business and Pleasure has so many other products that I can't wait to try.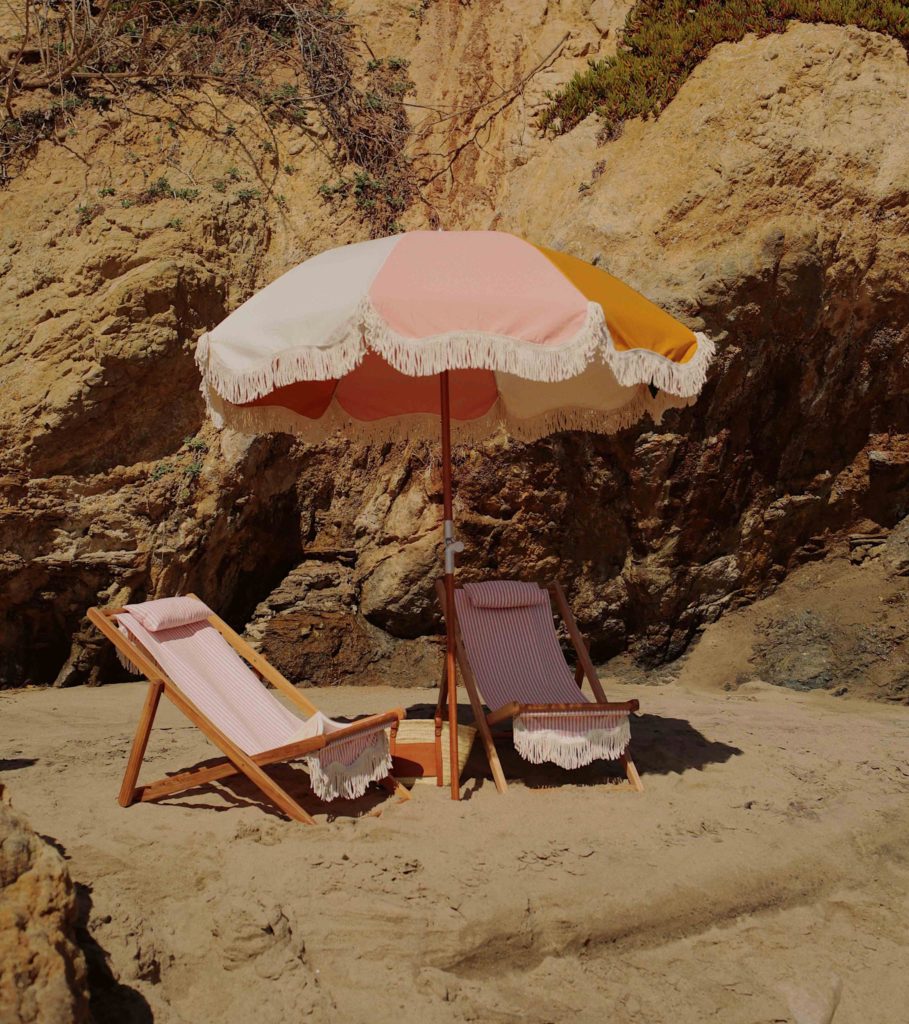 Exclusive 20% off discount code
I partnered with Business and Pleasure Co to offer you 20% off on your favorite beach essentials. Use my discount code: JULIACOMIL20.
Shop your Premium beach umbrellas and beach chairs
Here below is my selection from Business and Pleasure. They are many types of chairs, umbrellas, and other beach products to choose from for a special event (birthday, wedding, anniversary) or for your daily life.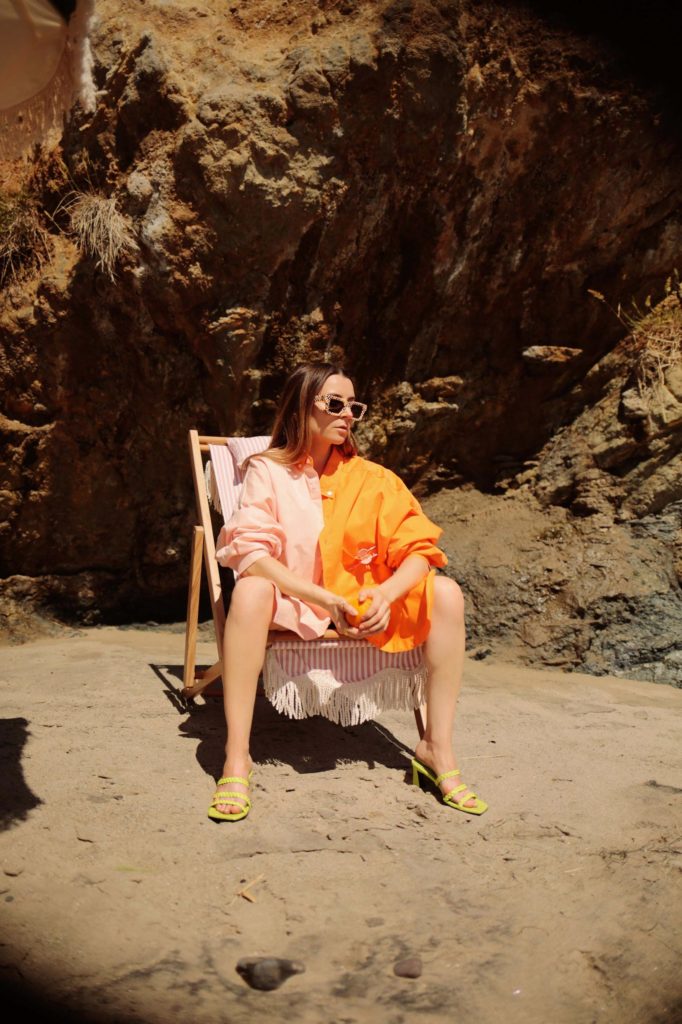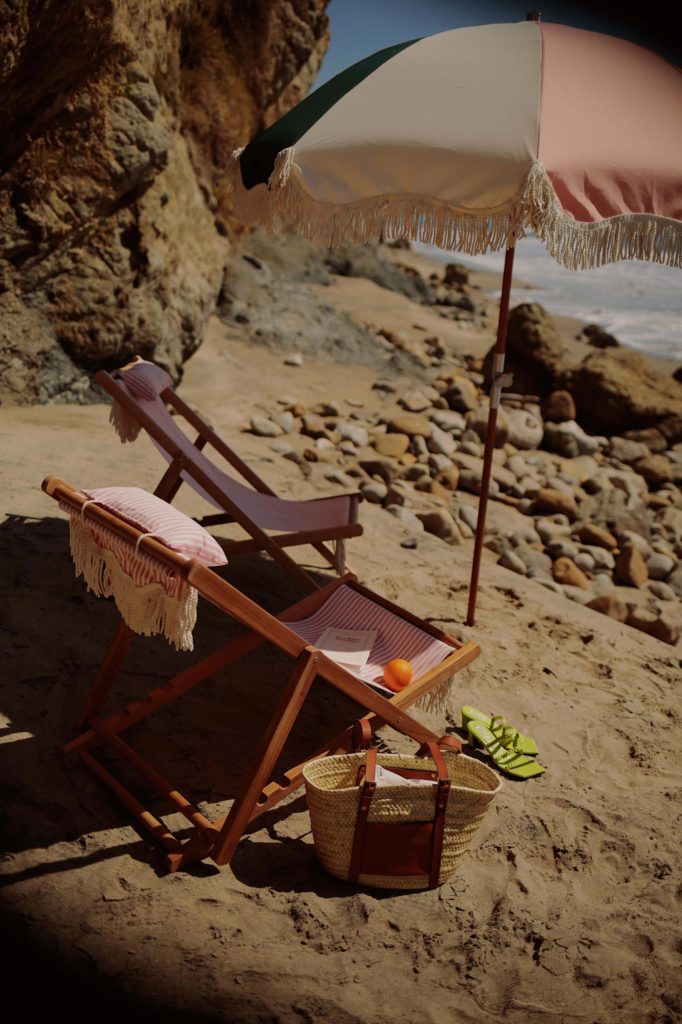 Look details: Shirt Blanca – similar here / Sandals Reikenen / Sunglasses Etnia / Bag Gerard Darel – shop similar below.

More Home Decor in this section.