Gift ideas for men 2019: Gift guide with meaningful items for him.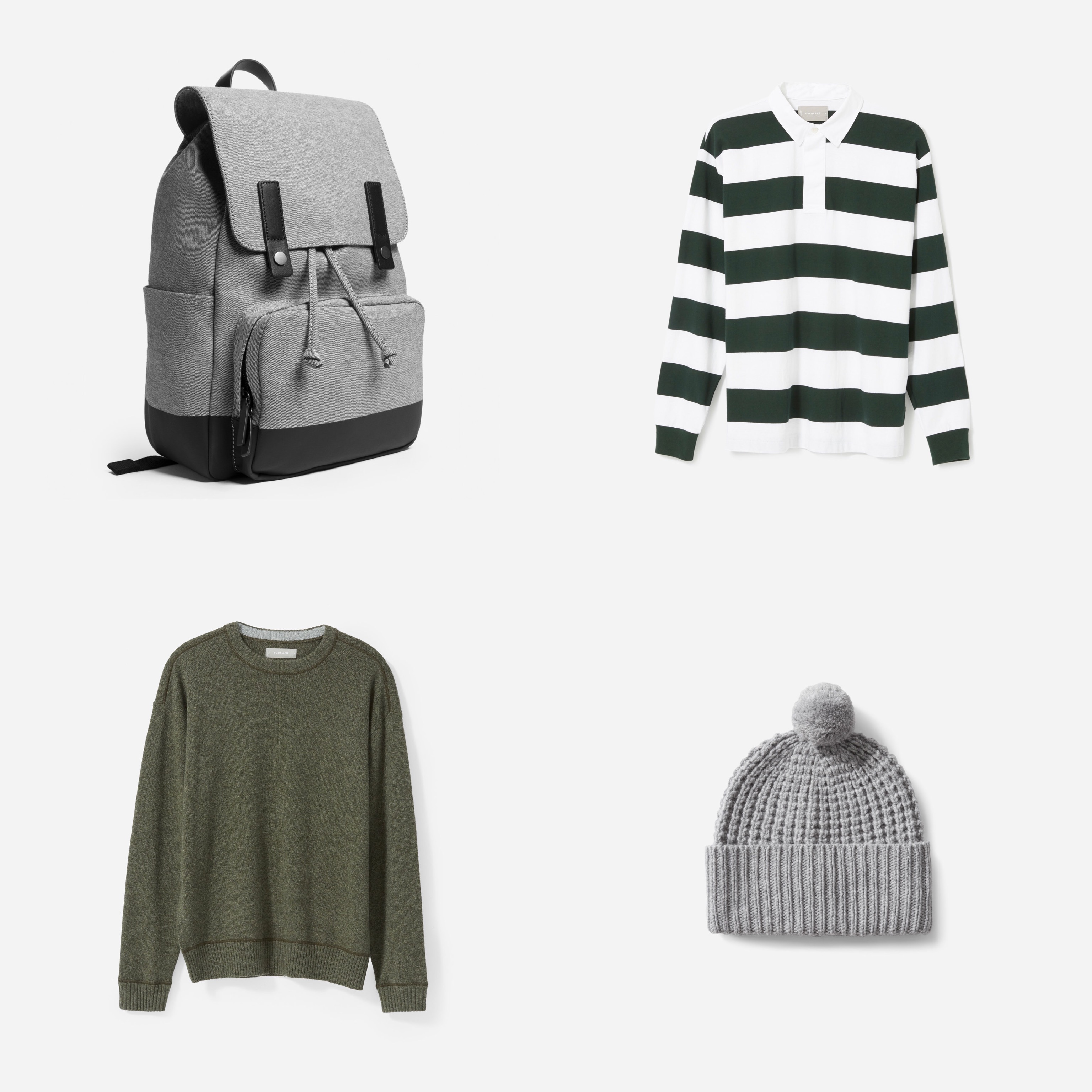 One of the most asked questions that we have with my girlfriends are: what do you buy for the men in your life that are useful and stylish?
Unlike my girlfriends, most of the men I know, prefer timeless objects or a new concept over a designer item. Of course, if we can buy them designer shoes or the latest Supreme product they will like them, but I notice that they also know how to appreciate meaningful gifts. I curated this guide with very stylish, affordable and high-quality brands that give back to their communities. Check out the ideas below.
Gift guide for men 2019 – Everlane: Quality, Timeless Style and Transparency
Everlane is one of my go-to place to do a gift for men. Indeed the quality is amazing, the price point is affordable and the designs are effortless chic. Everlane sells minimalist and high-quality clothing and accessories (simple white T-shirts, cashmere turtlenecks and leather jackets and bags) directly to consumers at a fair markup. Everlane is an Internet brand which a lot of success around men (see this blog post to learn more about the brand).  My favorite item in this gift guide 2018 is definitely the cashmere sweater! The quality is absolutely stunning for the price. Men at Everlane also love the bags. In addition, Everlane launched the collection called "100% Human" to support two things that matter to us—protecting human rights and remembering that we are more the same than we are different. For every 100% Human product sold, Everlane donates $5 towards the ACLU.
Below my selection of favorite Everlane products:

Gift ideas for men 2019 – Sustainable and Hype: The Veja sneakers
The Veja sneakers is an affordable sustainable sneaker which you can buy at luxury stores such as Net A Porter, Farfetch, Barney's, etc.
Veja sneakers are environmentally friendly, made with raw materials sourced from organic farming and ecological agriculture, without chemicals or polluting processes. Should I mention they are also very stylish and comfortable?

Gift ideas for men 2019 – The expensive gift he will definitely use every day
Last year, my husband invested in the Bose QuietComfort Noise Cancelling. Since then, he converted all his colleagues to get one for themselves. This product makes your daily life smoother for work, home and travels.
To make it more sustainable, get rechargeable batteries!

Gift Guide for Men 2019 – accessories ideas
Other stylish gift ideas for men.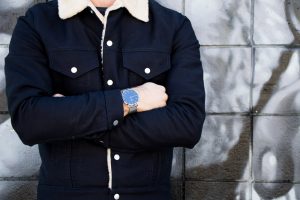 Watch by Welly Merck (Review and coupon code here)