This winter dress the Rezia is a long dress from Maje and is ideally suited for Petite silhouettes.
Favorite Maje Winter dress – The Rezia: A long folk dress
I am obsessed with Maje Paris for many years. Its latest dress Rezia has been on my fashion radar for many months and I finally decided to get it. I usually not a fan of long dresses, but this one is amazing with its retro flower print and dotted transparent effect. It is a folk print but the design and fit of the dress are very elegant with the shirt-style collar with tie fastening and the mesh. Also, this dress can be worn during the days but also be more dress-up with beautiful jewels and heels. Moreover, this dress is amazing with a biker jacket! And if you are cold this winter, easily add tights.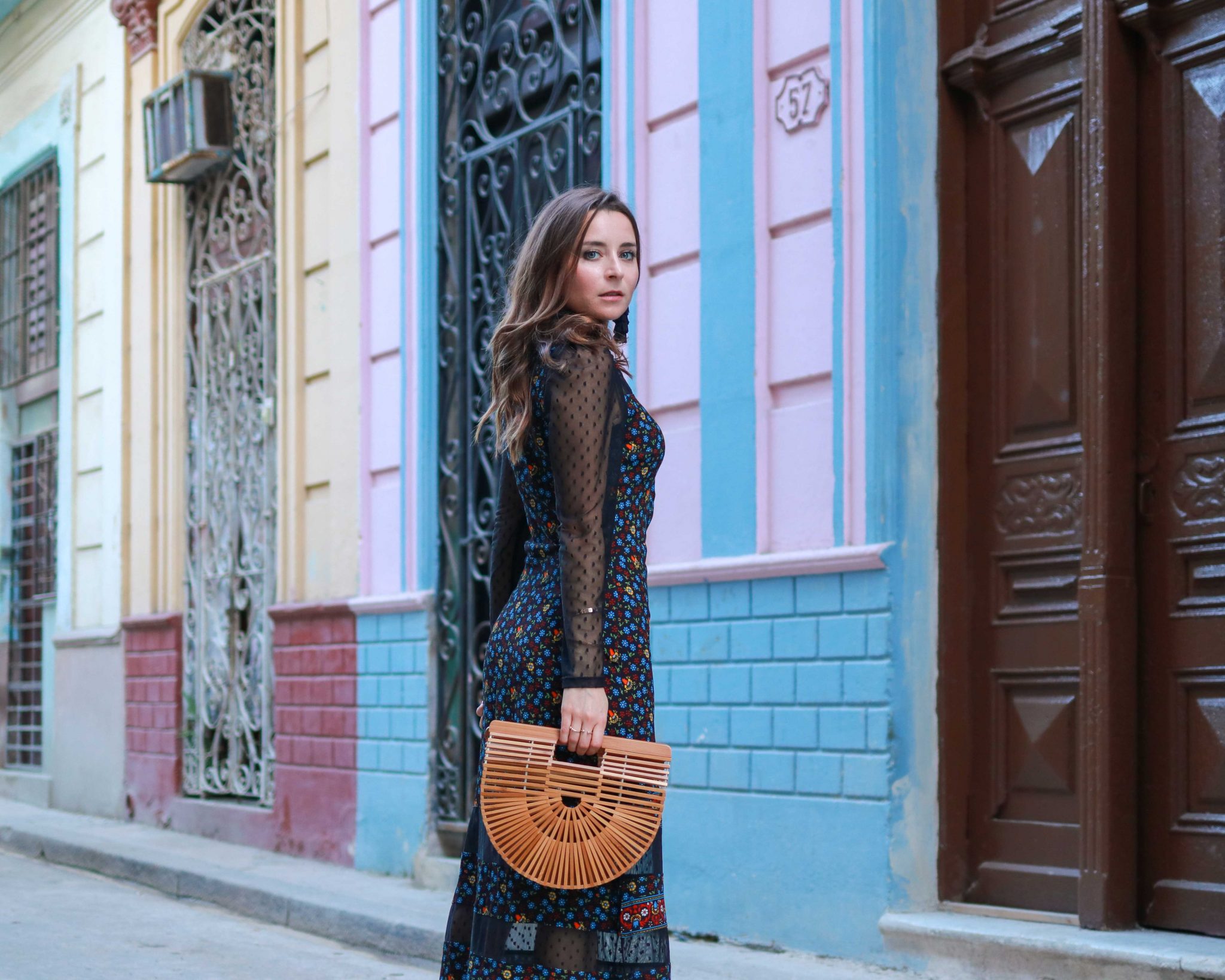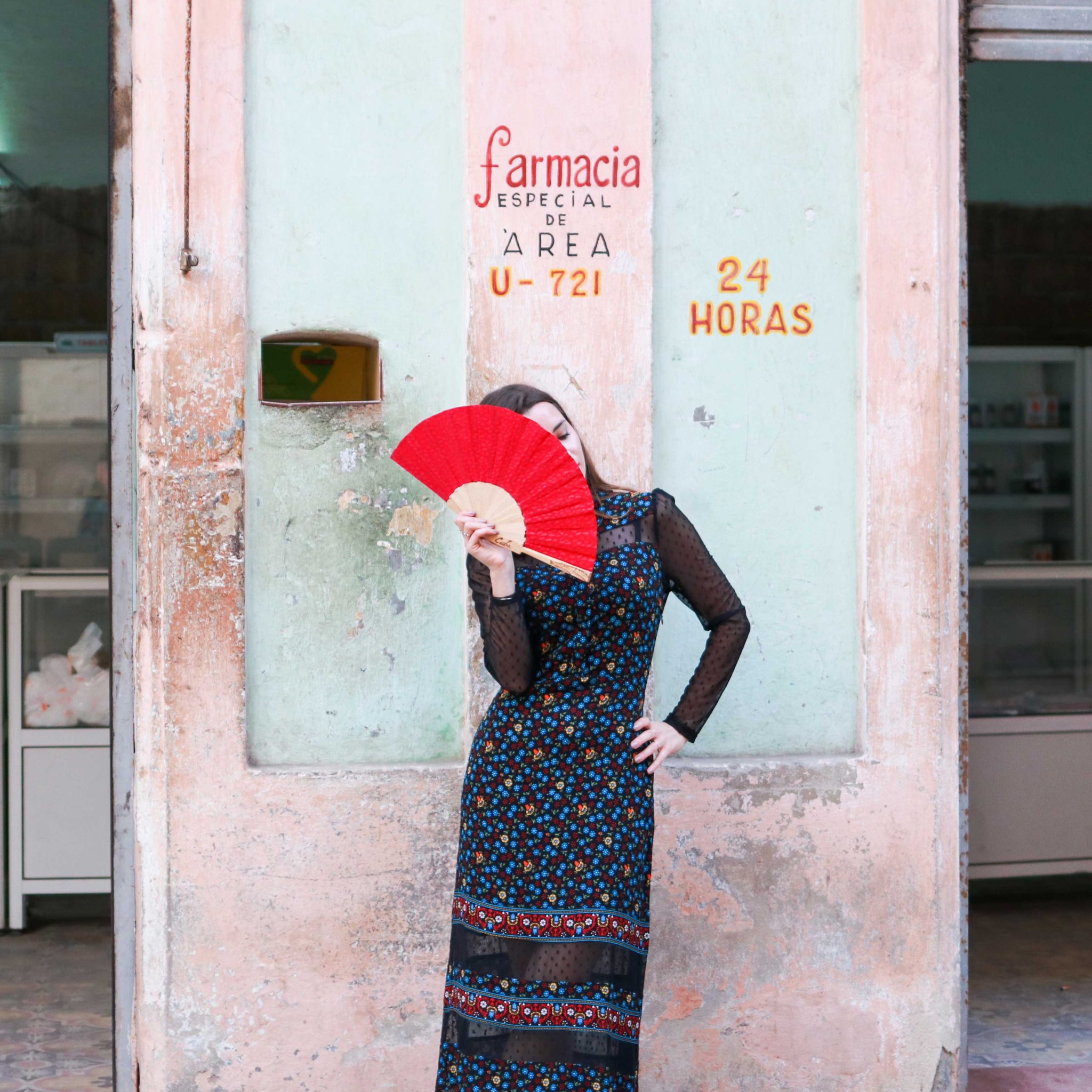 A long dress ideally suited for Petite silhouette
Maje Paris, it is a very well-known Parisian brand. Effortless chic and always feminine with an edge, I am hooked on this brand as the cuts are always perfect on Petites.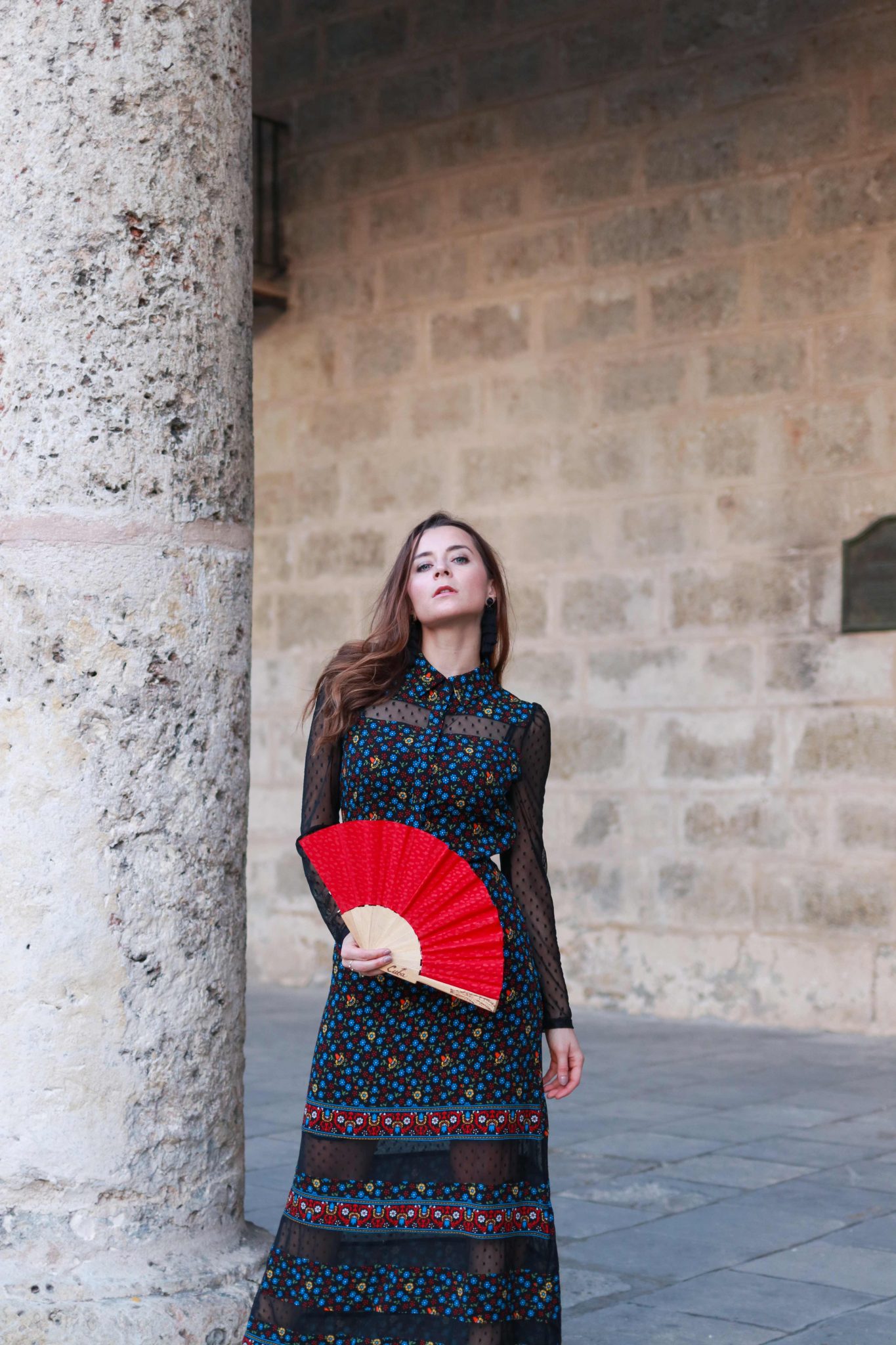 If you usually don't like long dresses, try this one, the mesh really makes the difference on the silhouette.  It will be part of your wardrobe for sure! Each time I am wearing this dress I get many positive reviews.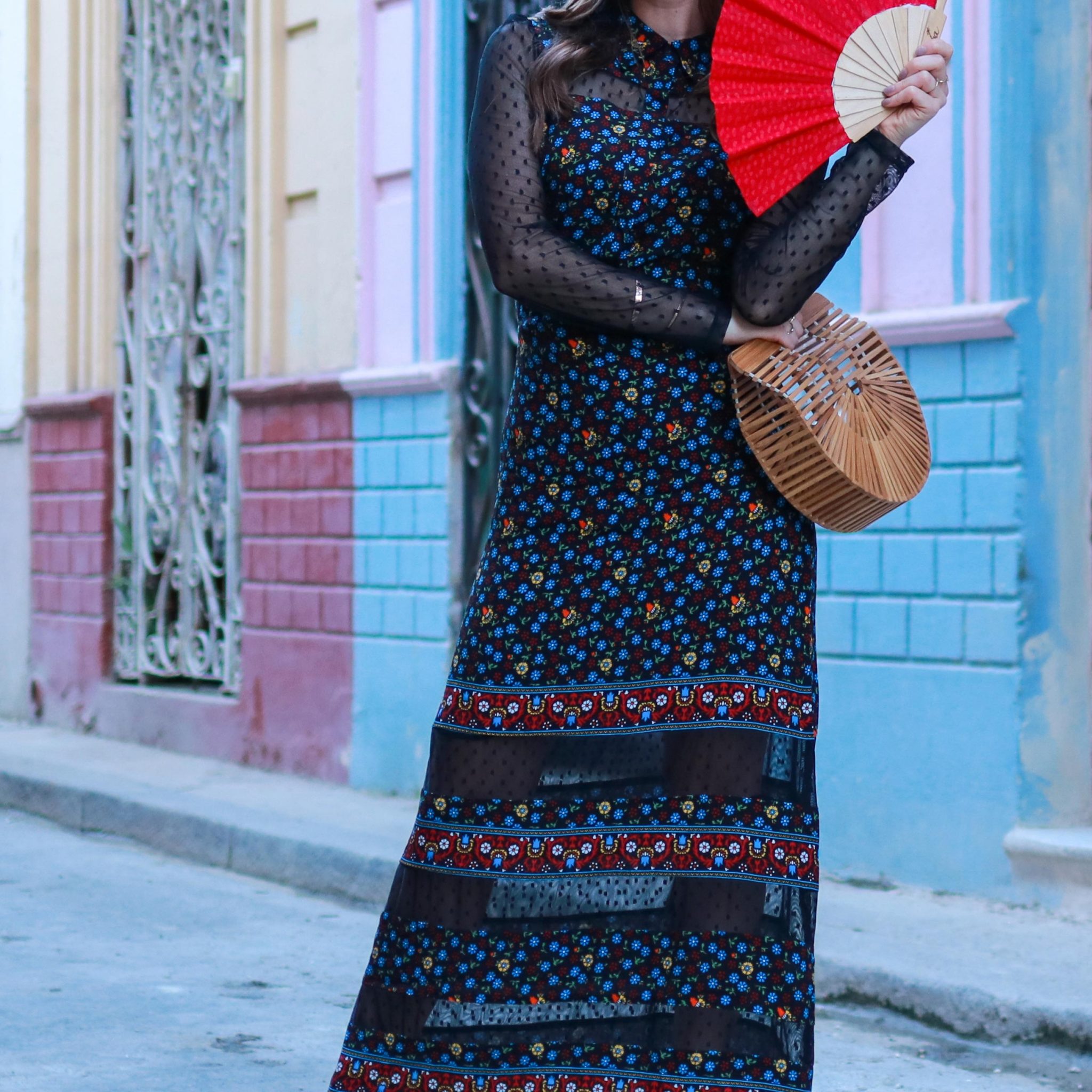 This Rezia dress and many other fall-winter 2017 items are currently on sale on majeparis.com, so make sure to check it out before it is gone.
Shop the look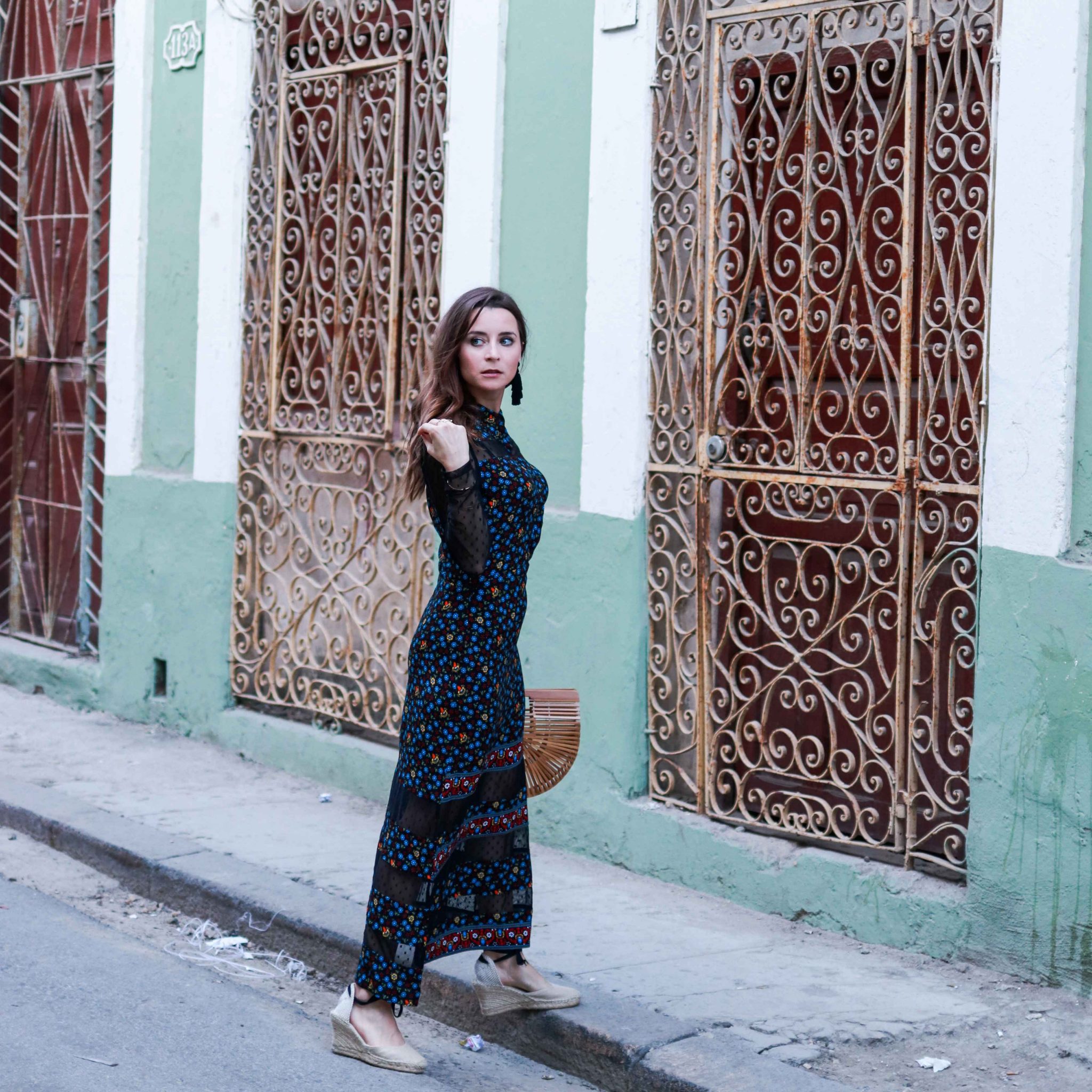 Dress by Maje / Earrings by Bauble Bar / Small Ark Bag by Cult Gaia / Fan from the market / Shoes by Atelier Costa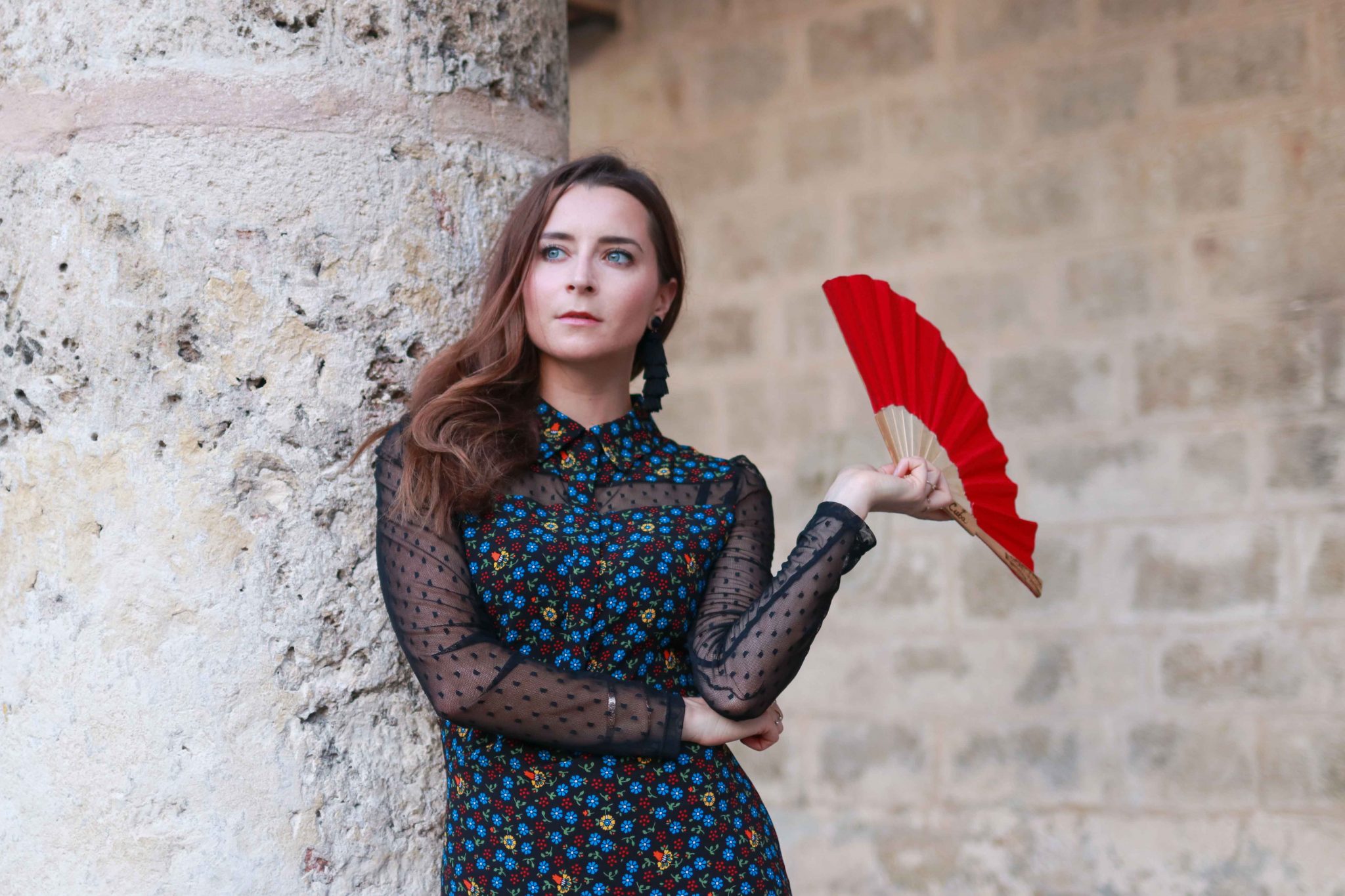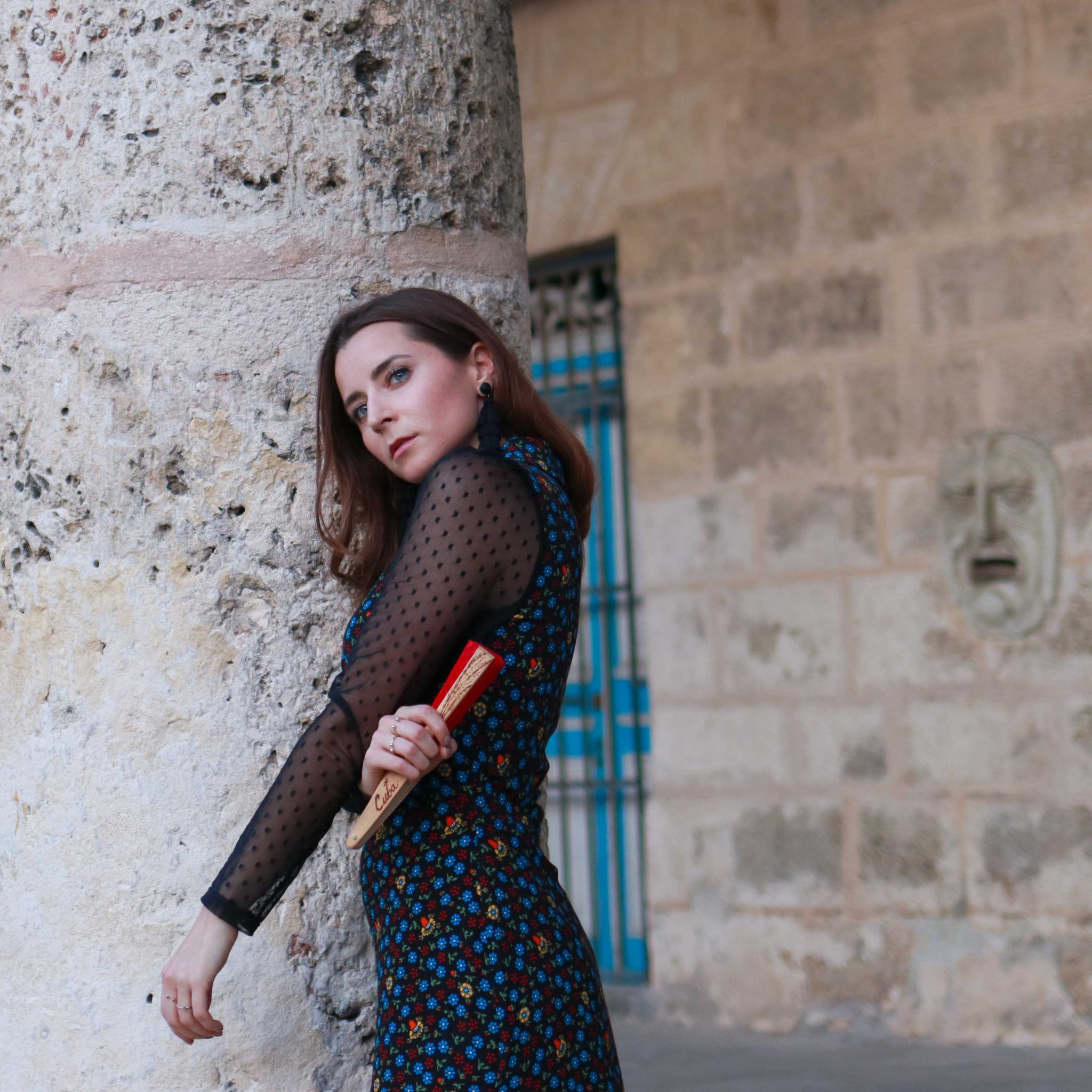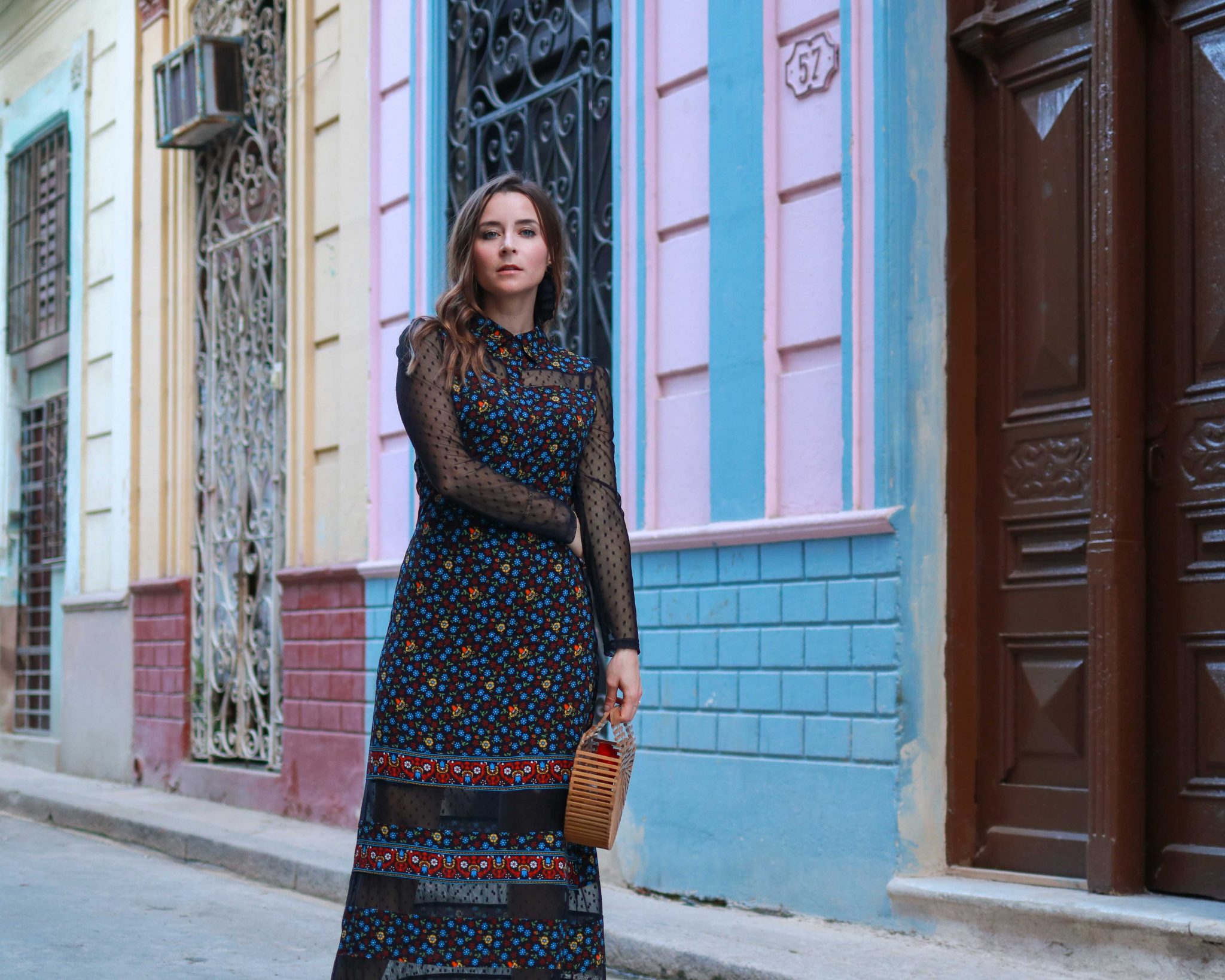 Model: @juliacomil – Pictures taken in Havana by my sister Mathilde.