Best Chanel Skincare Makeup Spring Summer 2022.

For 2022, Chanel has some of the most amazing launches: No 1 de Chanel – a new eco-responsible collection, and La Pausa de Chanel: a radiant riviera-inspired make-up collection. I am thrilled to have been one of the first to try out these collections, and I am obsessed with them.
 No 1 De Chanel: The new holistic collection by Chanel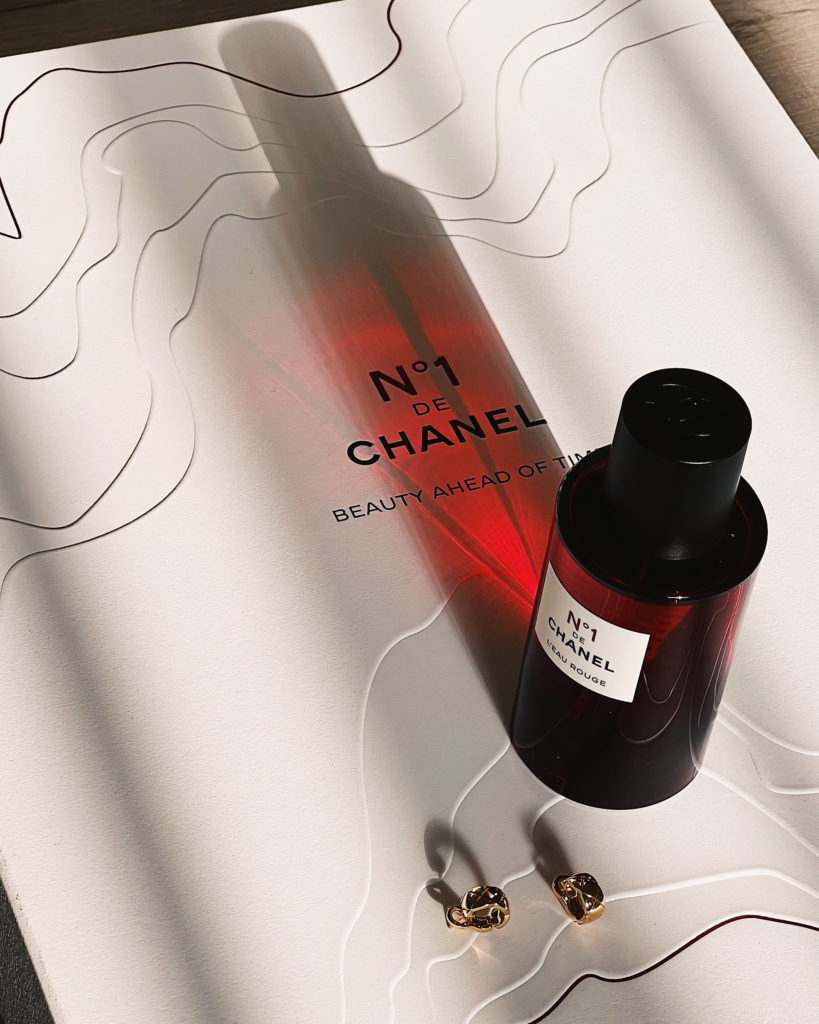 No 1 De Chanel collection is a true luxury experience with a sustainable approach to beauty.
I am so glad to experience this new holistic, eco-responsible collection.
Chanel uses the red camellia flower to preserve the skin radiance and prevent signs of aging. The products are made to fit an active lifestyle. The collection features skincare, make-up, and a fragrance mist. The collection adopts a sustainable approach to beauty, from formula to packaging and traceable ingredients.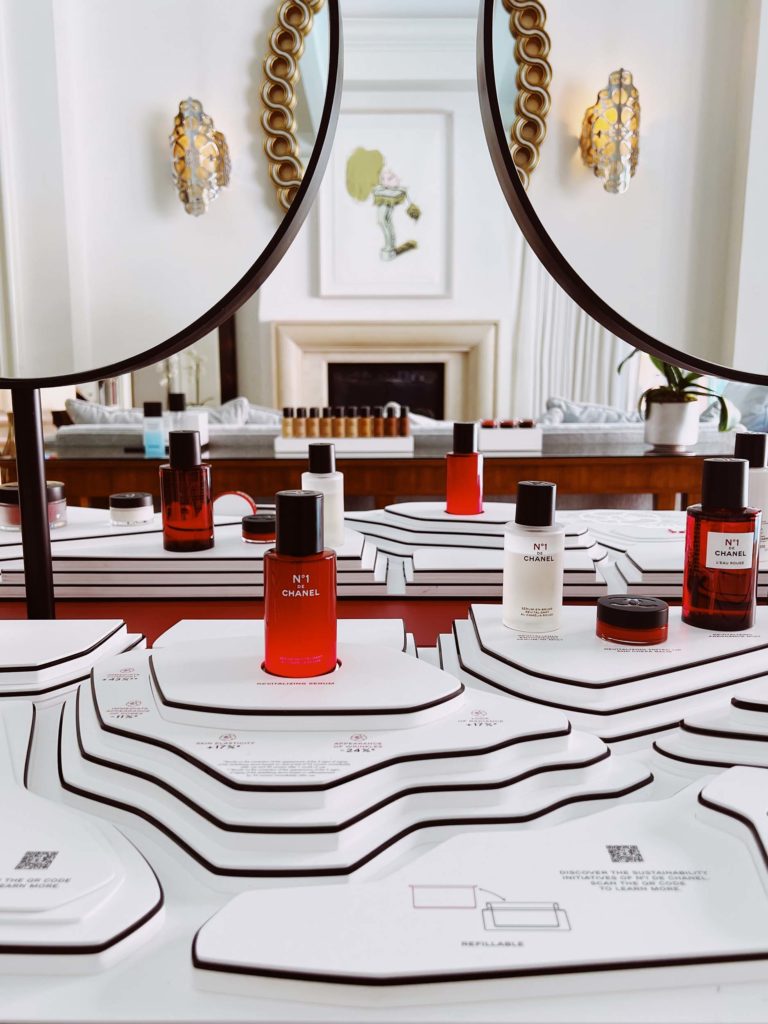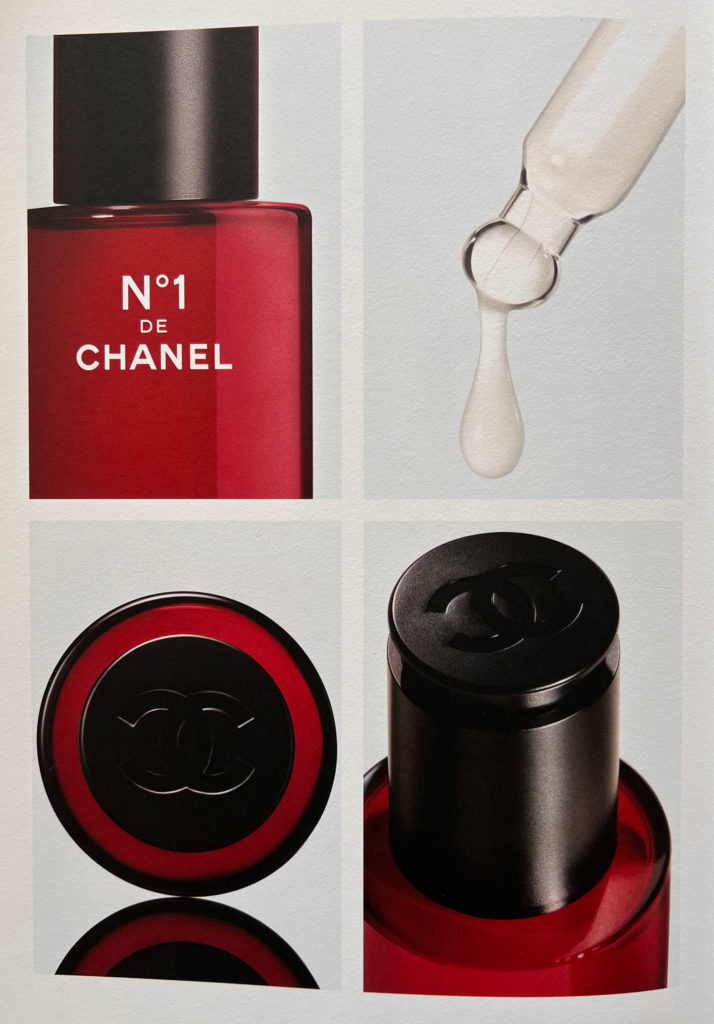 So far, my favorite products of these collections are the cream and the serum. Indeed, I have been super impressed by these products as they visibly smooth the skin and give a youthful glow. In addition, I love the texture and eco-packaging.
I also love the lightness of the No 1 de Chanel l'Eau Rouge Mist. I love to apply it to my body after my shower. The scent is really revitalizing, a real self-care gesture.
I also liked the lip and cheek balm of this collection, as it really nourishes and plumps the lips. But the product that is always with me is the Rouge coco baume (see below).
I did not try the eye cream and foundation yet, but they are on my priority list!
This collection is definitely a must-try.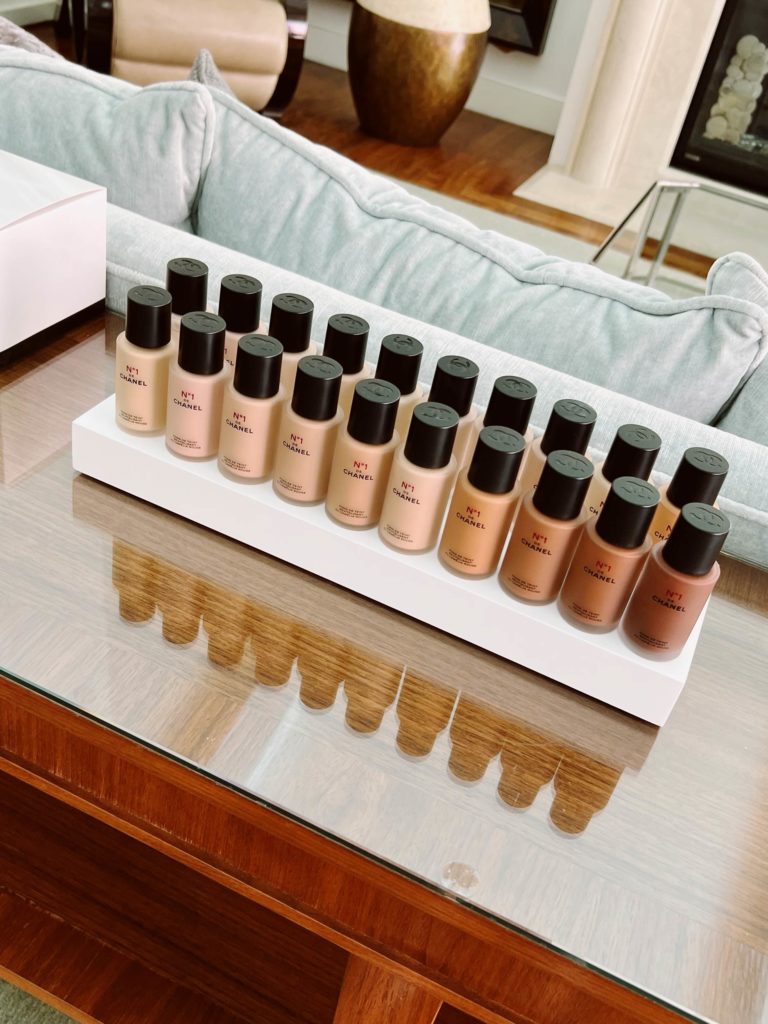 La Pausa De Chanel: Spring-Summer Make-Up Collection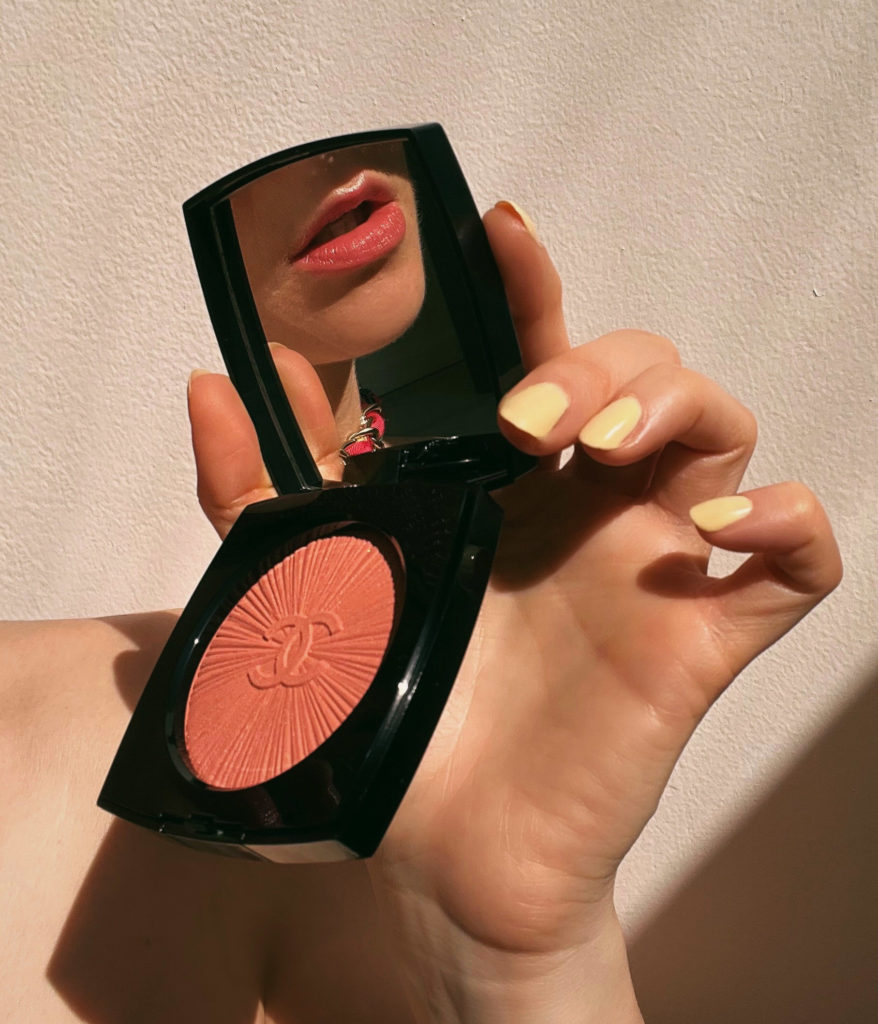 The Spring-Summer 2022 Collection – La Pausa de Chanel celebrates the legendary Gabrielle Chanel's villa in the south of France. Mademoiselle Chanel named this place: La Pausa, a peaceful haven far away from the hustle and bustle of Paris. This villa enjoys a spectacular panoramic view up and down the Mediterranean coastline. Thus, this make-up collection draws its inspiration from this perfect harmony, surrounded by nature and bathed in soft and warm light. The result: a luminous, natural-looking glow.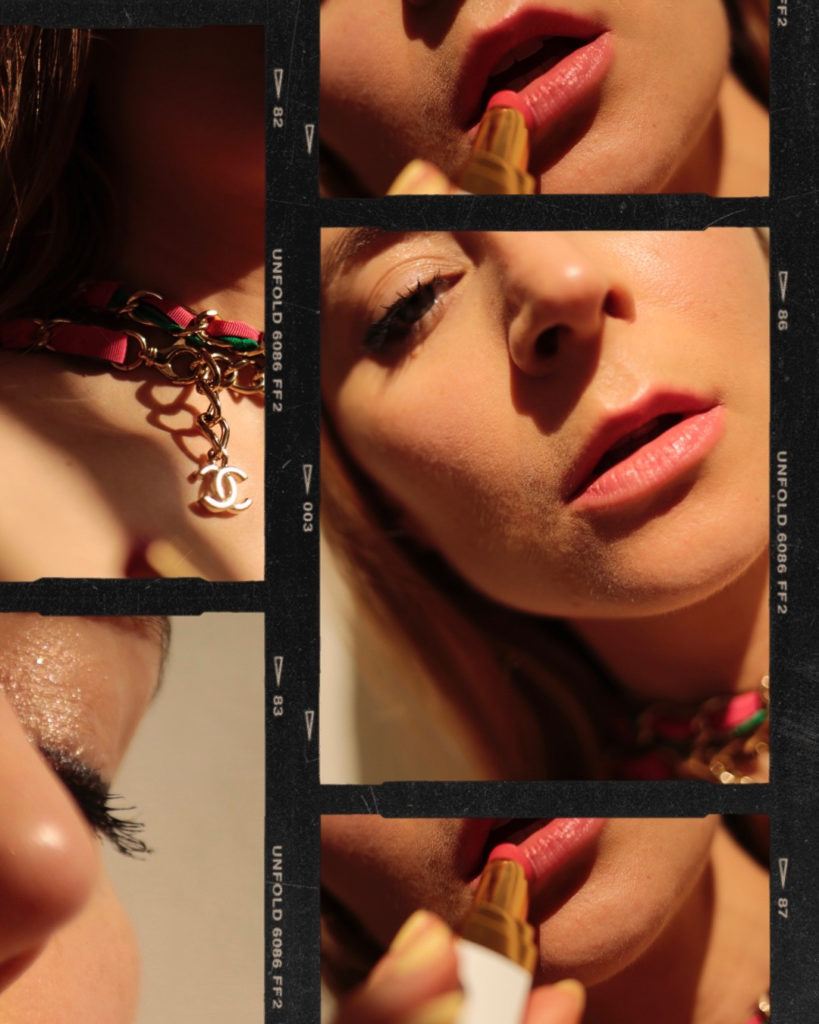 Some of my favorite products of these collections are:
The Rouge Coco Baume

: an innovative lip formula (that colors and cares). The texture is super comfortable and buildable: from subtle and sheer to intense and opaque with just a few swipes. I also love the colors of these collections. They are really fresh as a summer sorbet.

The Blush Lumiere

: The color "Pêche Rosée" is really unique and buildable. It subtly enhances the complexion and blends easily thanks to its cream-to-powder texture. It also exists in a darker shade: "The Brun Roussi".

915 Riviere Vernis

: The perfect yellow nail color. This ultra-shiny pastel yellow is reminiscent of the walls of the villa and the riviera light. Once I tried it on, I felt on vacation. It goes well with many spring colors.
A warm, sunny collection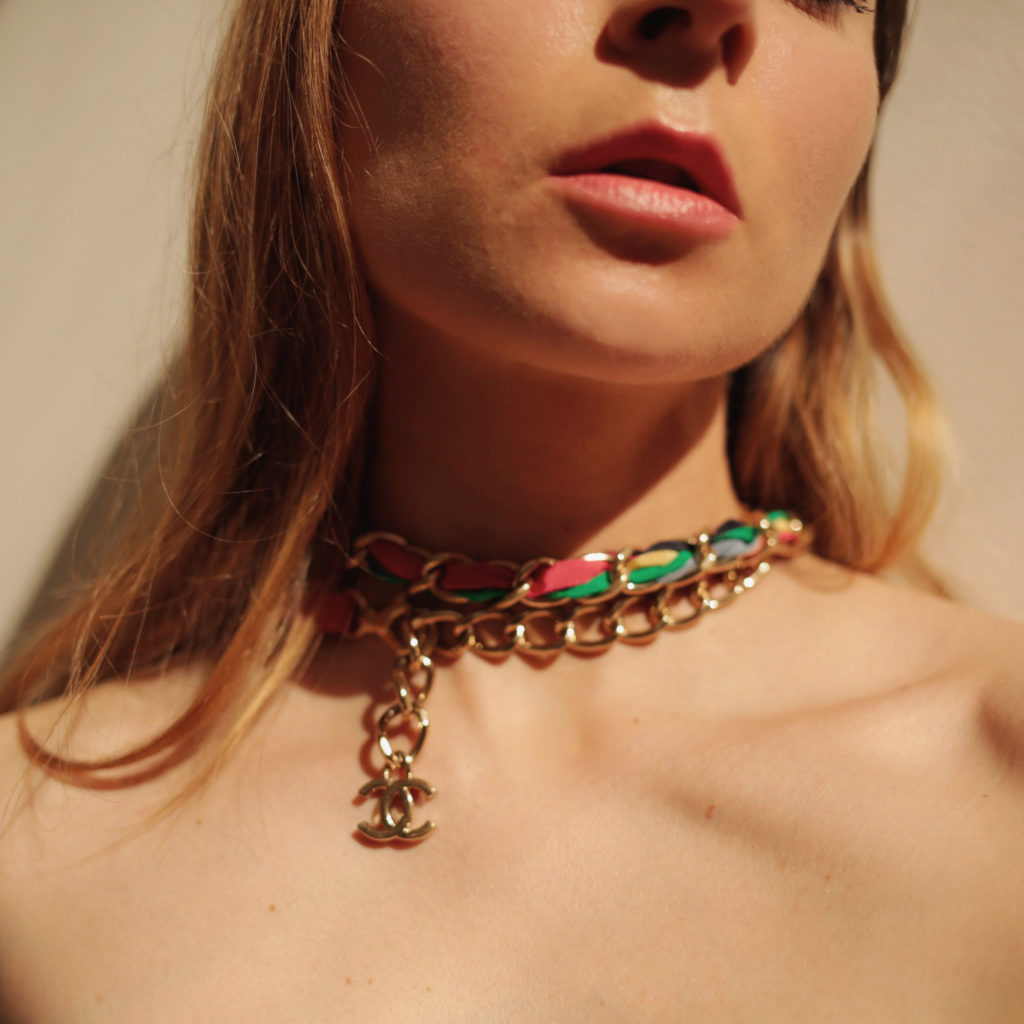 For this photoshoot, I am using the following products from Chanel:

Also, if you are a fan of Chanel beauty, check out We Love Coco on Instagram, the official Chanel beauty community. There are many tutorials on applying their latest products, and I found them very useful. #welovecoco #giftsfromchanel.
More Chanel Beauty reviews? See this blog post.