I recently tried the latest Chanel skincare and make-up products. They are all suitable for my sensitive skin. Check them out, as they really are worth the investment.
Also, if you are a fan of Chanel beauty, check out We Love Coco on Instagram, the official Chanel beauty community. There are many tutorials on applying their latest products, and I found them very useful.

Chanel Skincare Le Lift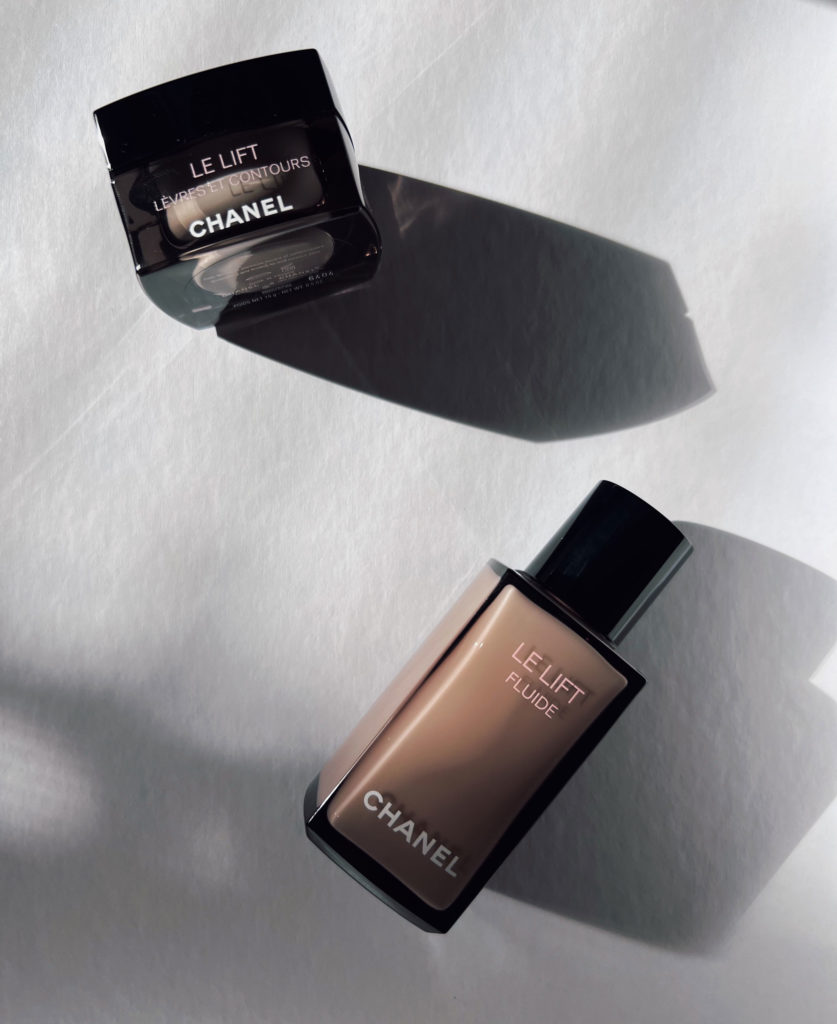 The Lift skincare line contains botanical alfalfa concentrate, a gentle natural ingredient as efficient as retinol. It is a great alternative for sensitive skin (like mine), and these products are perfect to prep the skin.
Le Lift Fluid

A lightweight, silicone-free fluid formula that reduces shine and minimizes the appearance of pores. Ideal for oily skin types, it leaves the complexion looking matte, smooth, and perfectly prepped for makeup.

Le Lift Soin Lèvres

A powerful lip re-plumping complex composed of amino acids, hyaluronic acid, and a fatty acid plumps lips. This powerful treatment plumps and firms lips with a matte finish creating an ideal makeup base.
Chanel Skincare Sublimage
I am obsessed with the Sublimage collection. The products definitely have rejuvenating and hydrating effects. Moreover, the texture and the scent are also amazing.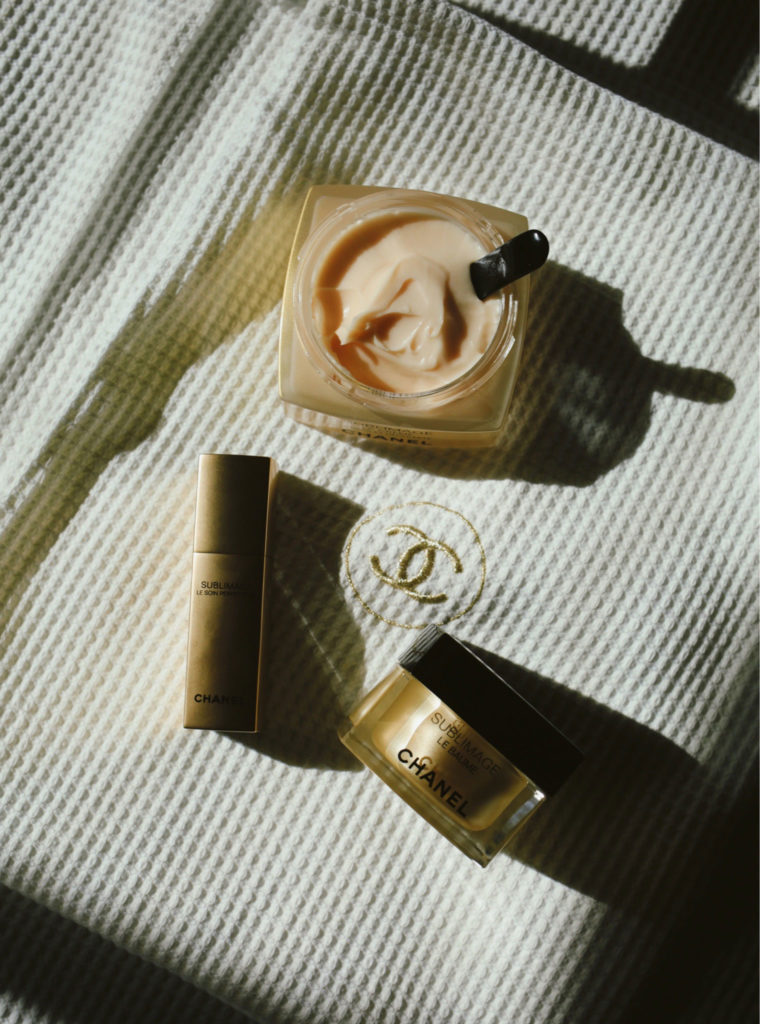 Le Baume

:

 face balm

An intensely moisturizing face balm that melts into skin and leaves a fresh, satiny finish. Immediately, the complexion is nourished and protected, with a radiant, soothed appearance. It is a great product for winter, and it deeply rehydrates the skin. Plus, the smell is divine.

La Creme Corps

: Body and neckline cream.

A fresh-yet-indulgent body cream that addresses signs of aging. Upon application, the cream melts into a silky veil that absorbs seamlessly. My skin is visibly nourished, even, and supple.

Le Soin Perfecteur

: Hydrating primer

A 3-in-1 moisturizer, primer, and illuminator perfects the skin's look and preps for the foundation. The skin looks more radiant, even and pores look minimized. A must-have to apply as needed.
Chanel Soap Free Face Cleanser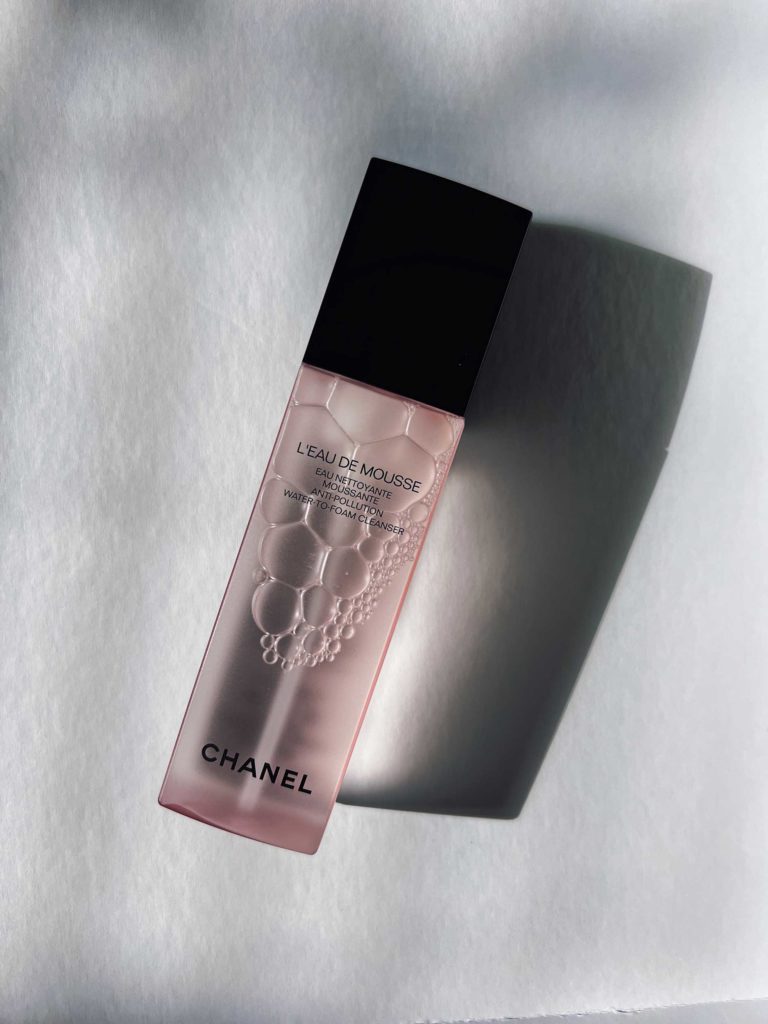 L'eau de mousse: face cleanser

This ultra-gentle, soap-free cleanser is ideal for sensitive skin types.
The self-foaming formula removes pollutants, oil, and sunscreen.
It cleanses, but it won't strip or dry out delicate complexions.
The blue micro-algae helps protect the skin against pollution.
Fall-Winter Chanel Make-Up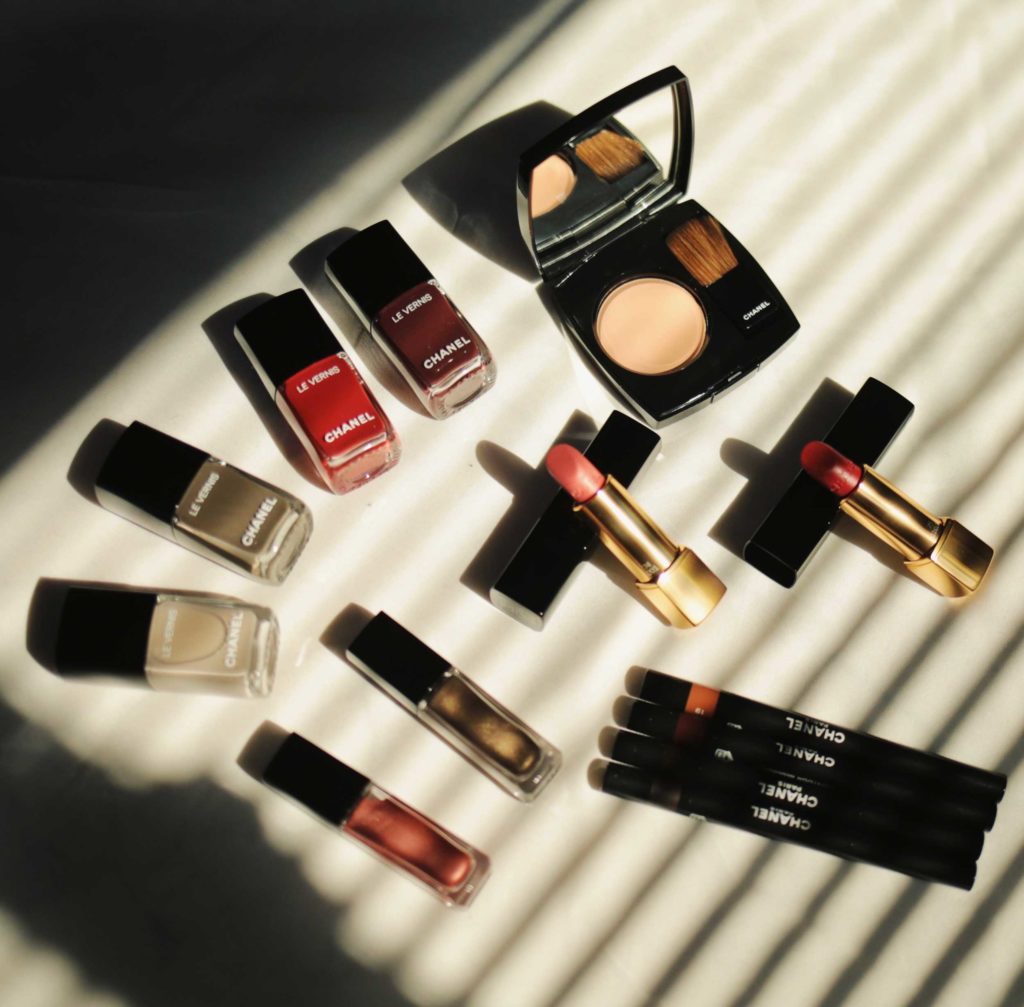 Regarding Makeup, Chanel has launched new colors and textures for fall-winter 2021.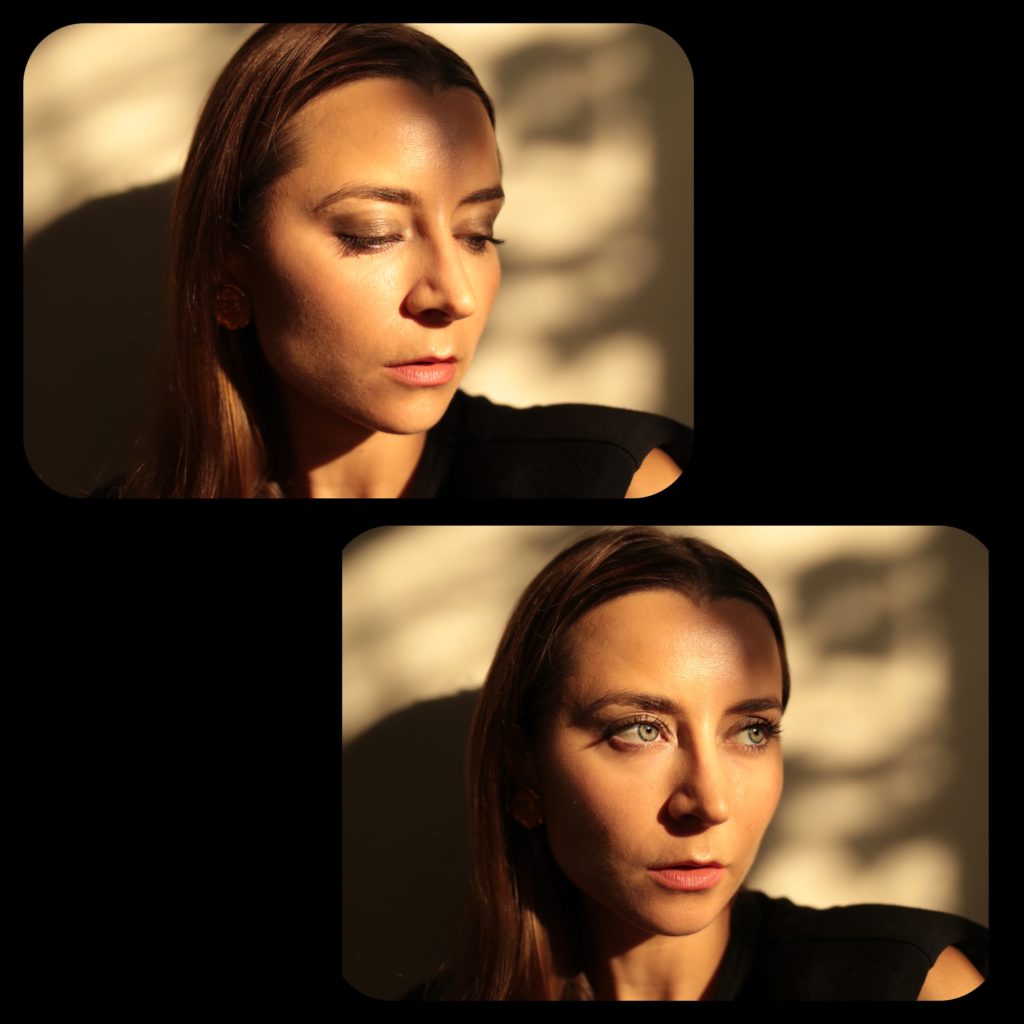 Holiday 2021 Limited Make-up edition Chanel No 5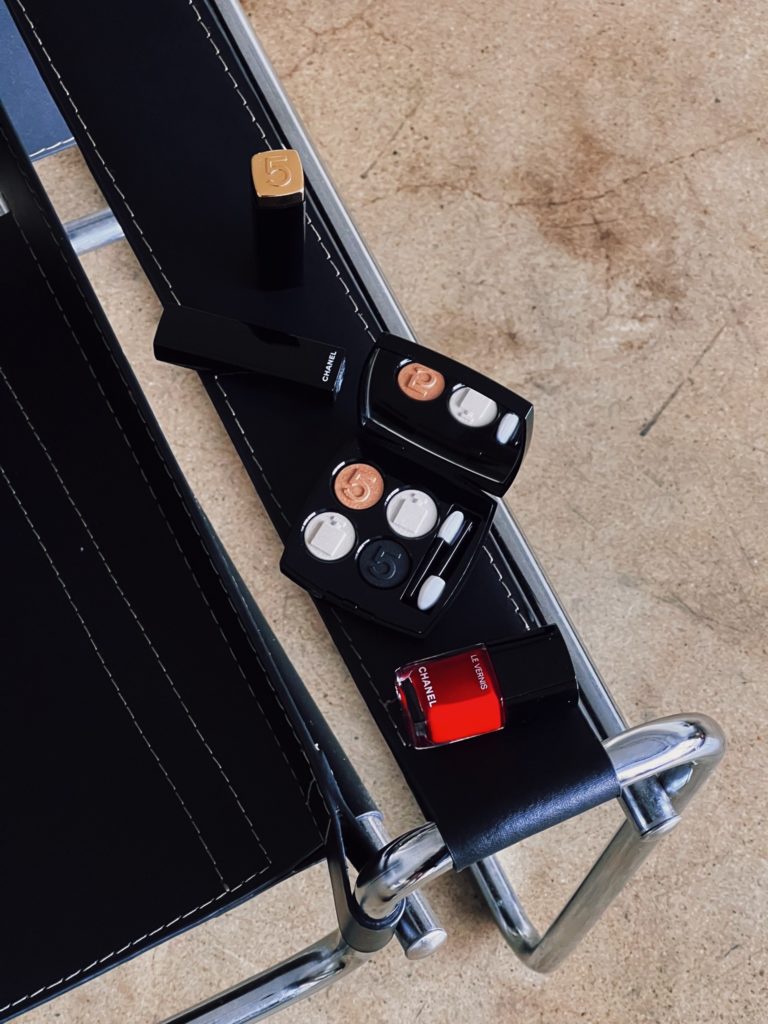 To celebrate the 100th anniversary of the N°5 iconic fragrance, Chanel released a special edition.
The CHANEL Makeup Creation Studio was inspired by the singularity of the N°5 fragrance, the power of a numerical name, and the minimalist design of the bottom to create the HOLIDAY 2021 N°5 collection.
The result: a range of gold and amber shades combine paradoxes of femininity and reveal the subtlety of a mysterious, radiant makeup look.
Shop my favorite Chanel products