Couture week is back in Paris, with many labels showing compared to previous seasons. Designers were genuinely creative this season. Among the most beautiful creations, I notice some amazing Couture trends that make you dream about wearing these iconic pieces.
The mix of everyday pieces with couture elements:

Denim (Gaultier),

Bathrobe (Valli),

Pinstripe Suits (Gaultier, Viktor & Rolf),

Maximalist shapes (Schiaparelli, Mishra, Viktor & Rolf),

Dream green (Chanel, Fendi),

Filament (Iris Van Herpen, Zuhair Murad, Elie Saab)

Metallic (Balenciaga, Valli, Fendi).
Metallic
Mix and Match: Couture from Every Day Pieces
Maximalist
Go Green
Filament – Threadlike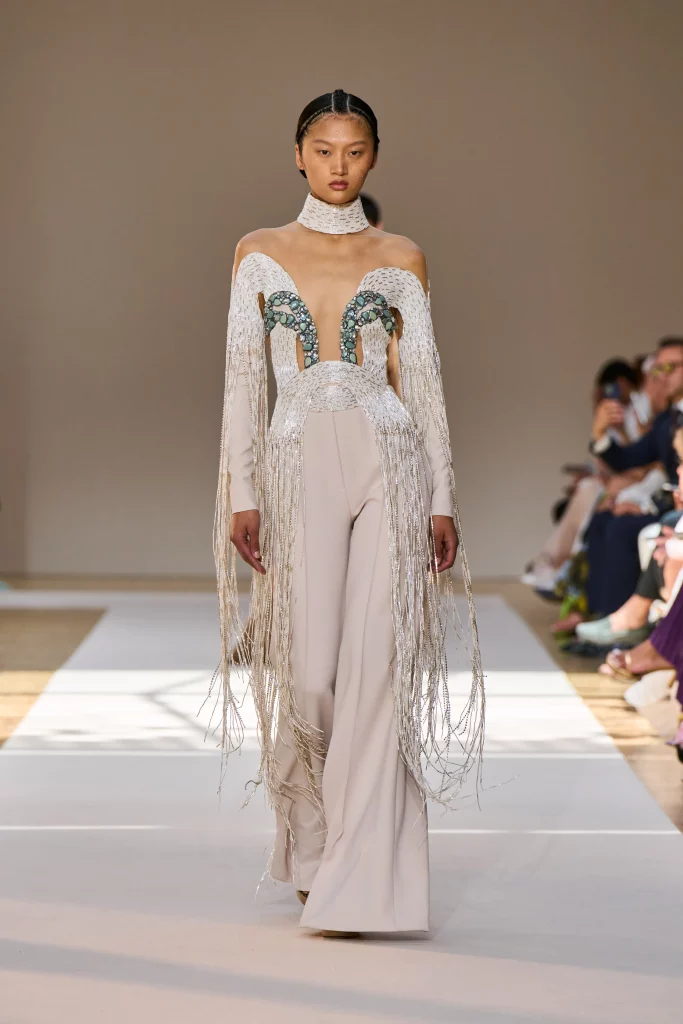 Elie Saab
Other noteworthy looks
Feminin Masculin
Rose Ajouree tweed at Chanel
Rebel Renaissance at Dior
Mystic at Zuhair Murad
Cage dress
More Runway trends here.
Pictures sourced on Vogue Runway.
That's couture baby