Venice is a well-known district in Los Angeles: a mix between city drawlers, surfers, and boho-chic.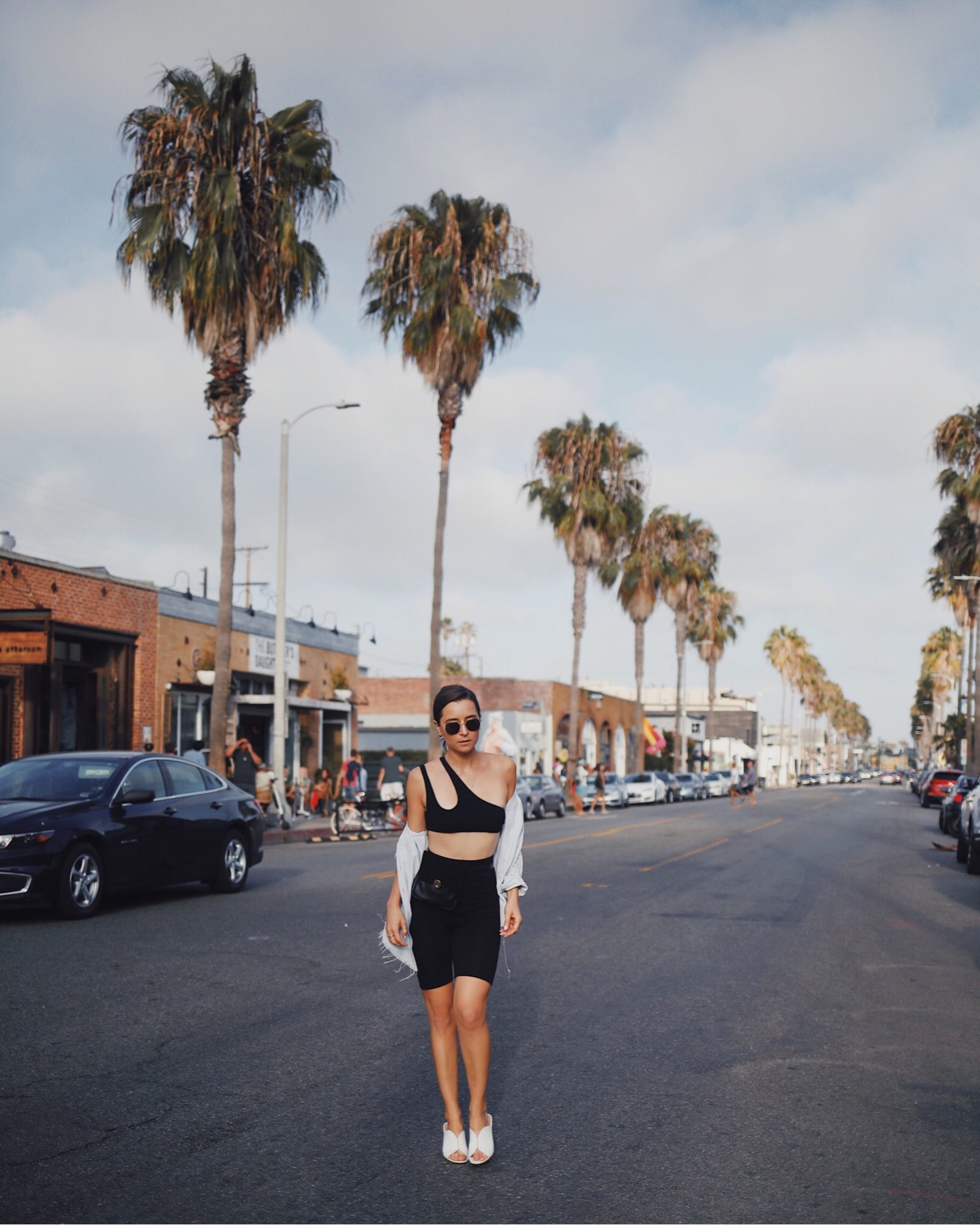 Venice is very bikeable and walkable during the day, and I would definitely recommend visiting it if you are staying in Los Angeles. Start with the Venice Beach Front, then walk to the Venice canals, and eat and shop on Abbott Kinney (Try Kreation and The Daugther's Butcher for breakfast or lunch). If you have a car, you can also visit the stores on Lincoln, such as Christy Dawn, the General Store, and brunch at Superbas.
I am very sensitive to interior design and how the Californian vegetation is part of the design of a house itself. Venice canals are a concentrate of modernism: diversified architecture, a perfect balance between vegetation and garden types of furniture.
Stylish cactus terrarium
When I moved to Los Angeles, I was going to Venice almost every weekend. It inspires me to add a cactus terrarium to my home. You can also add airplants instead of cactus.
It is very easy to create your own cactus terrarium.  I found the perfect cube terrarium at West Elm. I love the glass and metals, and it looks very architectural. If you don't know West Elm, check them out they have amazing modern home decor products. Also 90% of West Elm's designs are made in-house and they have an amazing selection of fair-trade products.
For the plants, I love the selection of cactus and succulents at Orchard Supply or at Venice Plants on Lincoln. The price point is very reasonable and those plants last. To make it prettier, I also bought some black pebbles.
You can also replace the cactus by some airplants.
Selection of terrarium

Venice Canals, Venice Beach and Abbott Kinney inspirations