10 Best French fashion brands
to wear on repeat this Spring-Summer:
Master the It French girl style
As a French fashion blogger based in the USA, people often tell me how much they love French fashion brands. Indeed, French fashion luxury labels (Chanel, Hermes, Givenchy, Dior, Celine, Chloe, etc.) are internationally famous and have been on trend for decades. The French girl style is a regular topic in international magazines. But French style cannot only be assimilated into luxury labels. It is actually a matter of versatility, timeless elegance, modernity, and quality. Moreover, French women have access to a plethora of stylish fashion brands at different price points, which definitely help them to achieve the coveted French style.
I have rounded up some of my 10 best French fashion brands to wear this Spring Summer: Iro, Sezane, Isabel Marant, Jacquemus, Chanel, Longchamp, Ba&Sh, Tara Jarmon, Maje, Sandro. I hope you will like them as much as I do. 

Sezane – Every Day Quality Parisian label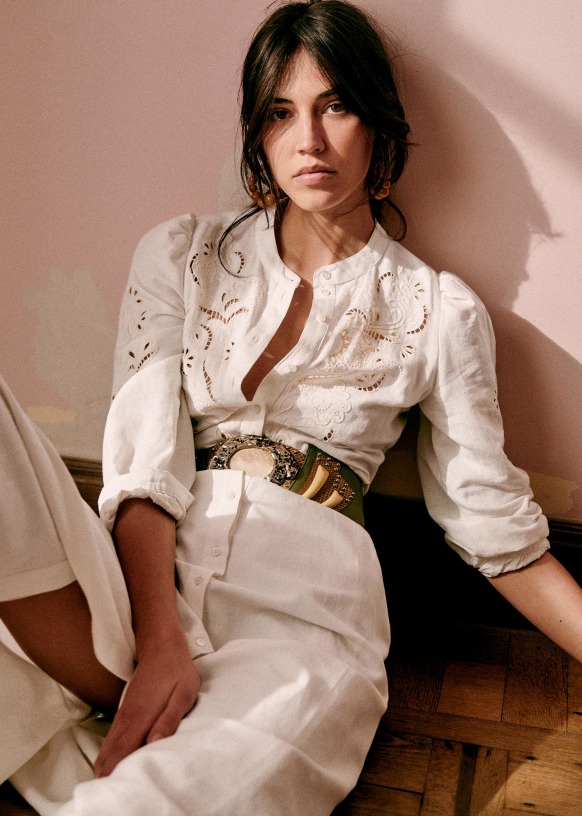 Sezane Selma dress
The concept: Sézane is the first online Parisian fashion label. The label offers a modern Parisian collection with a retro flair. Founded eight years ago by Parisian Morgane Sézalory, Sézane e-store has gathered a cult following. Items rarely go on sale, and usually, only best-sellers are released. Sézane knows very well its suppliers. Indeed, some of their shoes are made in the same factories which work with luxury brands and because of Sézane's business model they can have a different price point.
Now available in the US, Sézane is definitely an online experience to try. Do sign up to its newsletter as the products are regularly sold out. 
Must-Have: I bought their suits, tees, blouses, and shoes on repeat. I love how the pants fit on a petite silhouette like me. The dresses are very romantic and perfect for this Summer.

Sandro – Premium
Maje, Sandro, and Claudie Pierlot are three brands part of the same group (SMCP). They have revolutionized the way French women shop over the past 20 years. Sandro has been gathering a cult following in North America for its tailored fit and runway-inspired collections. 
Sandro is all about Parisian wardrobe staples. 
Must-Have: Its blazers, cardigans and coats are gems! 

Maje – Premium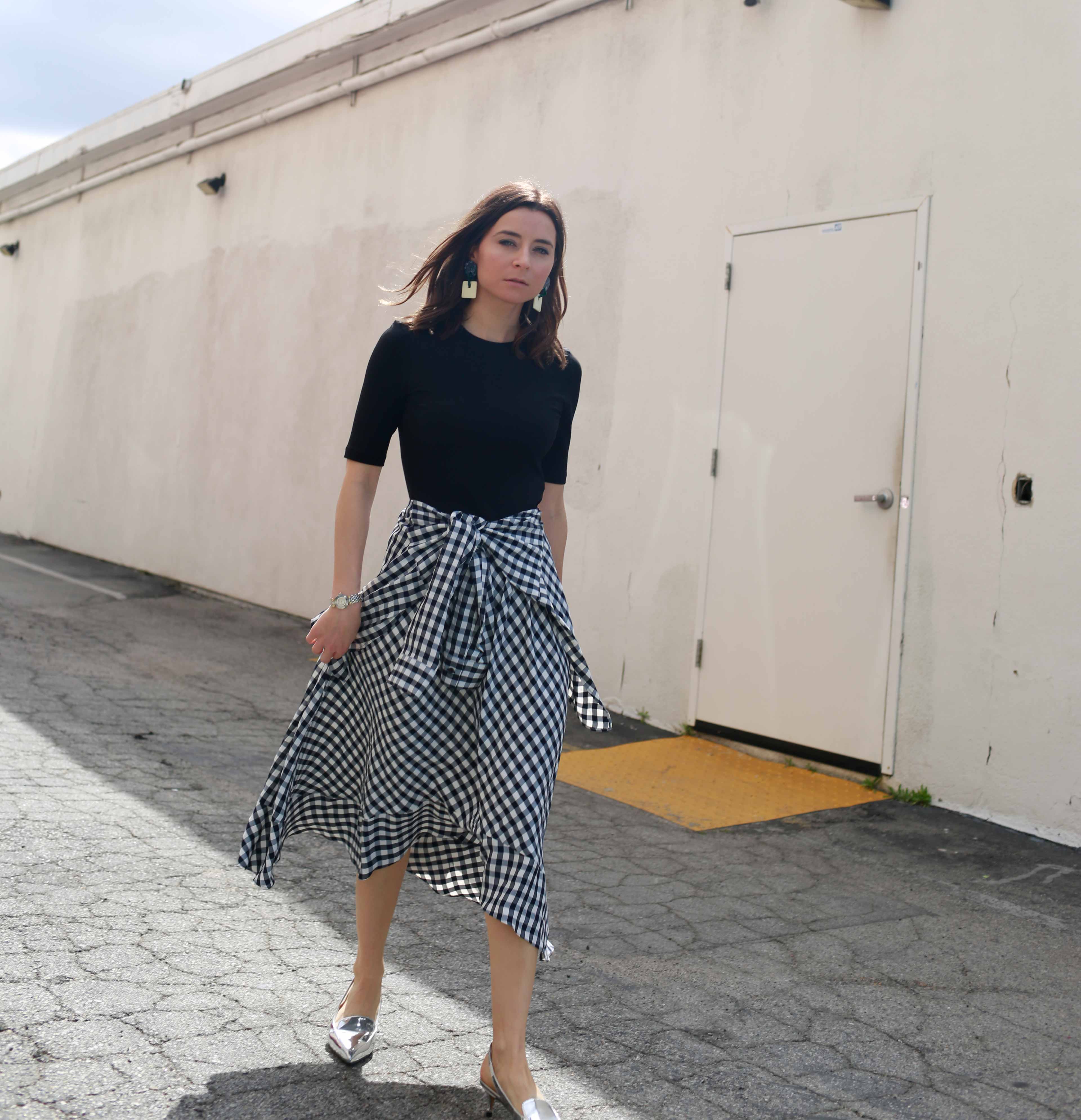 The concept: Maje celebrated its 20th anniversary in 2018. Maje is all about understated chic, feminine pieces, and wardrobe staples. A brand made for dynamic women encompassing many different roles throughout the day.  
Must-Have: Anything! If you are petite you will be specifically obsessed with this brand! I bought their pants for years! 

Iro – A high quality and more affordable Saint Laurent alternative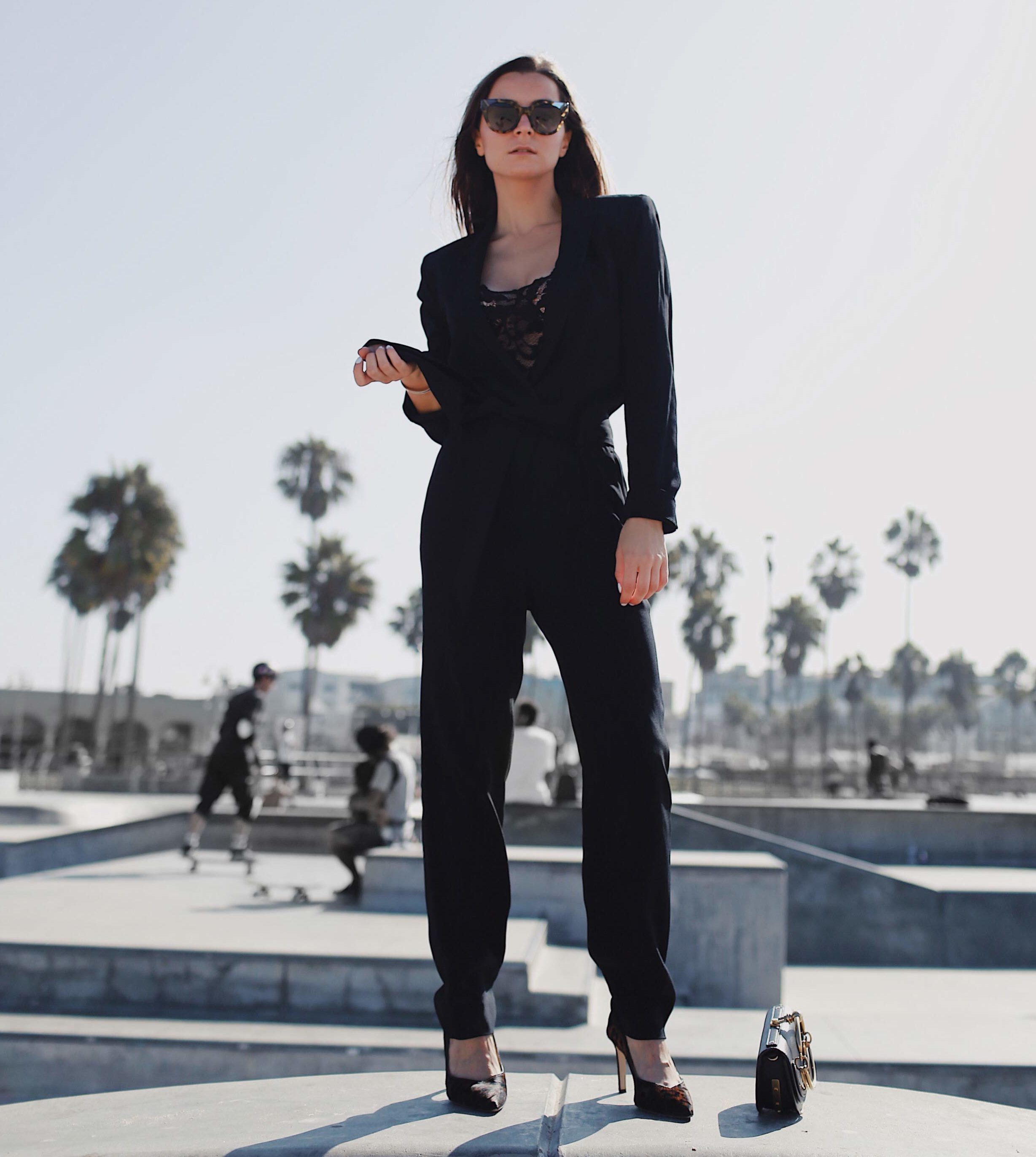 The concept: Iro was founded by music producers. The label is on a mission to style the rock-chic girl. Indeed, Iro mixes and matches the vibes of Chanel, Saint Laurent and Isabel Marant at a more affordable price point.
Must-have: Definitely a jacket: tweed or leather. You will be hooked with the brand forever. I love also their jumpsuits and pants.

Ba&Sh – Premium French Fashion Label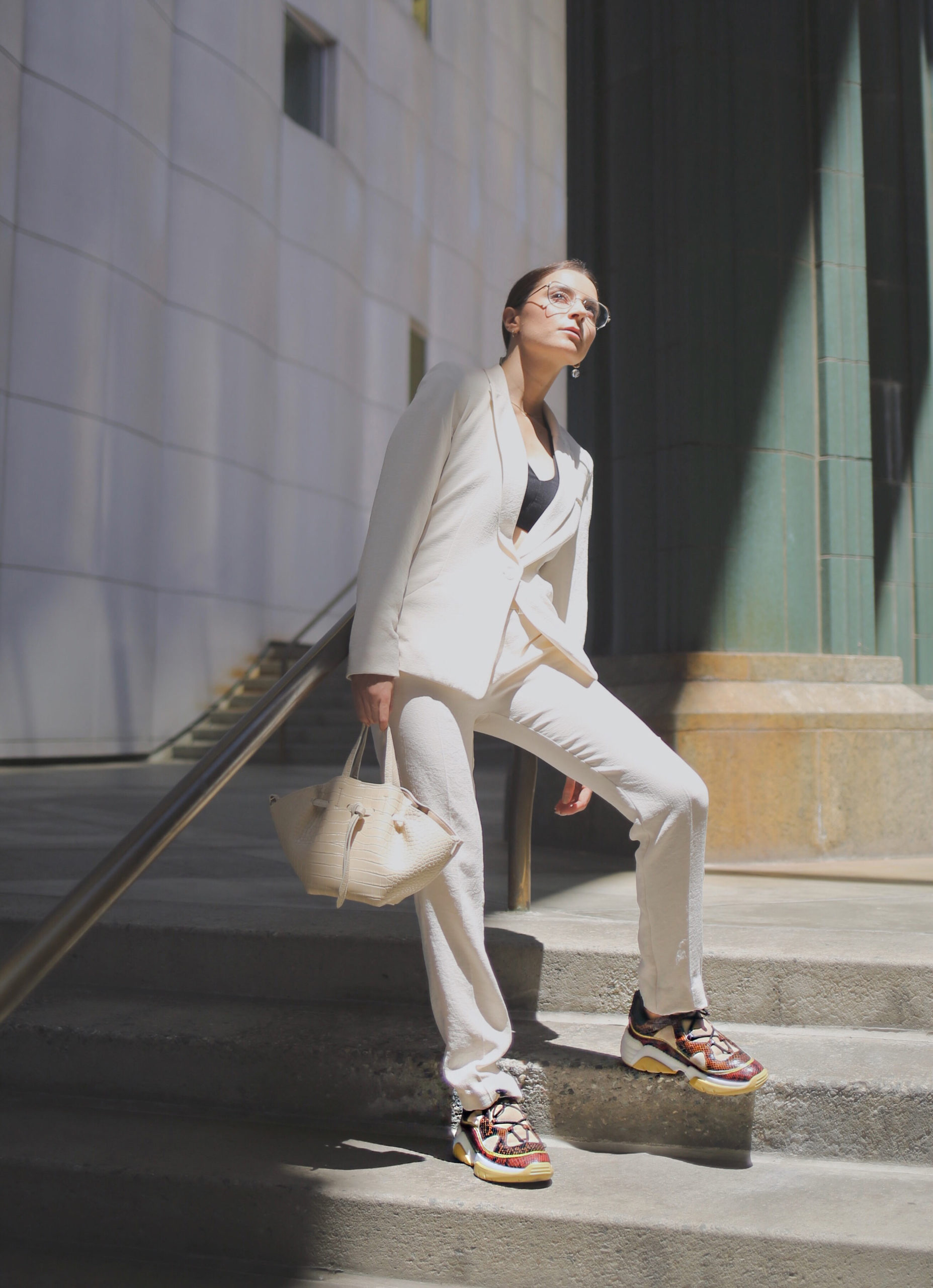 The concept: Ba&sh is a mix between the chic Parisian and the Bohemian girl. Barbara Boccara and Sharon Krief, who have given the first two letters of their names to the label, wanted to make clothes for women by women. The success of Ba&Sh is definitely due to its effortless, stylish, feminine clothes uniting expression of freedom and joyful elegance. 
Must-Have: Boho dresses, trench coats, sweater, and suits. Note: the denim pants size a little bit big.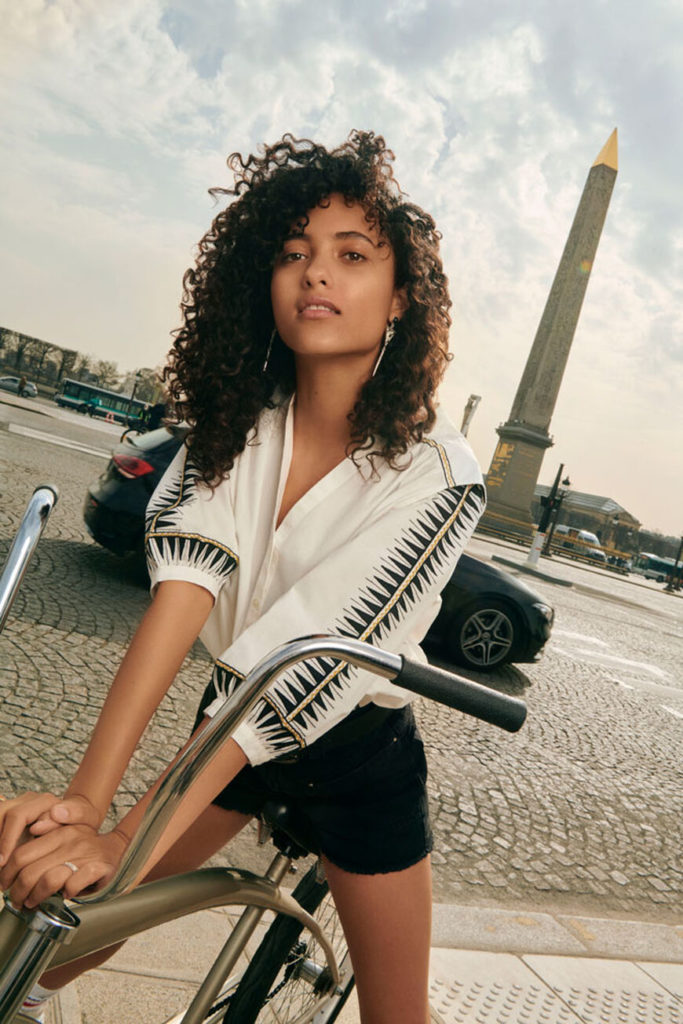 Tara Jarmon – Premium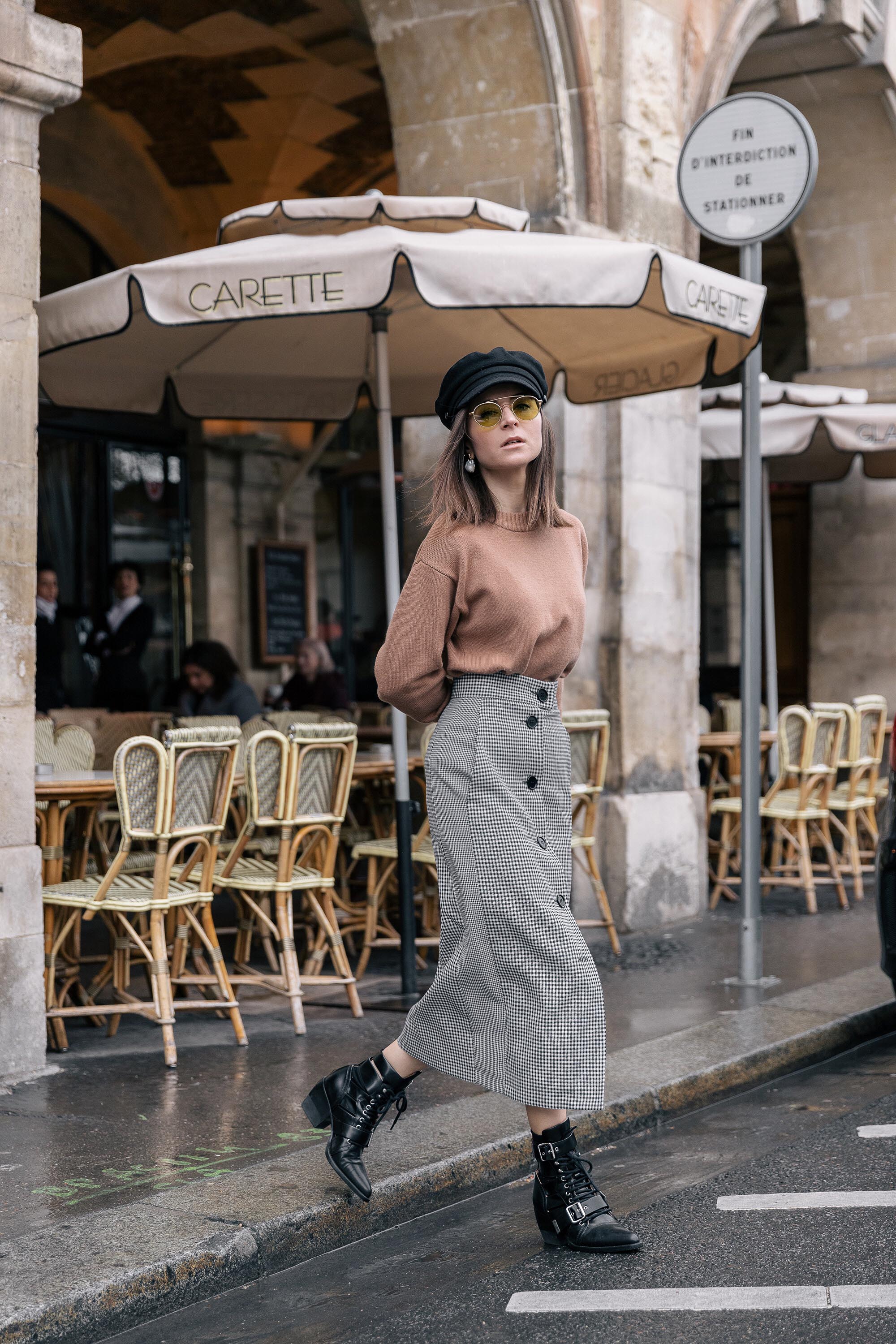 The concept: Tara Jarmon is a 30-year-old Parisian label. Famous in France for its high-end classic office wear pieces, Tara Jarmon has written a new chapter in its story in 2017 by hiring a new creative director: Colombe Campana, the former concept designer for & Other Stories. Indeed Colombe revisits the brand identity and introduces modern fits and cuts but stays true to the Tara Jarmon woman: playful, feminine and chic. The Tara Jarmon prints are developed in-house in Paris and the brand greatly cares about quality and artisanal know-how.
Must-Have: Tops, dresses, and coats are the go-to at Tara Jarmon.
Longchamp: One of the best French fashion brands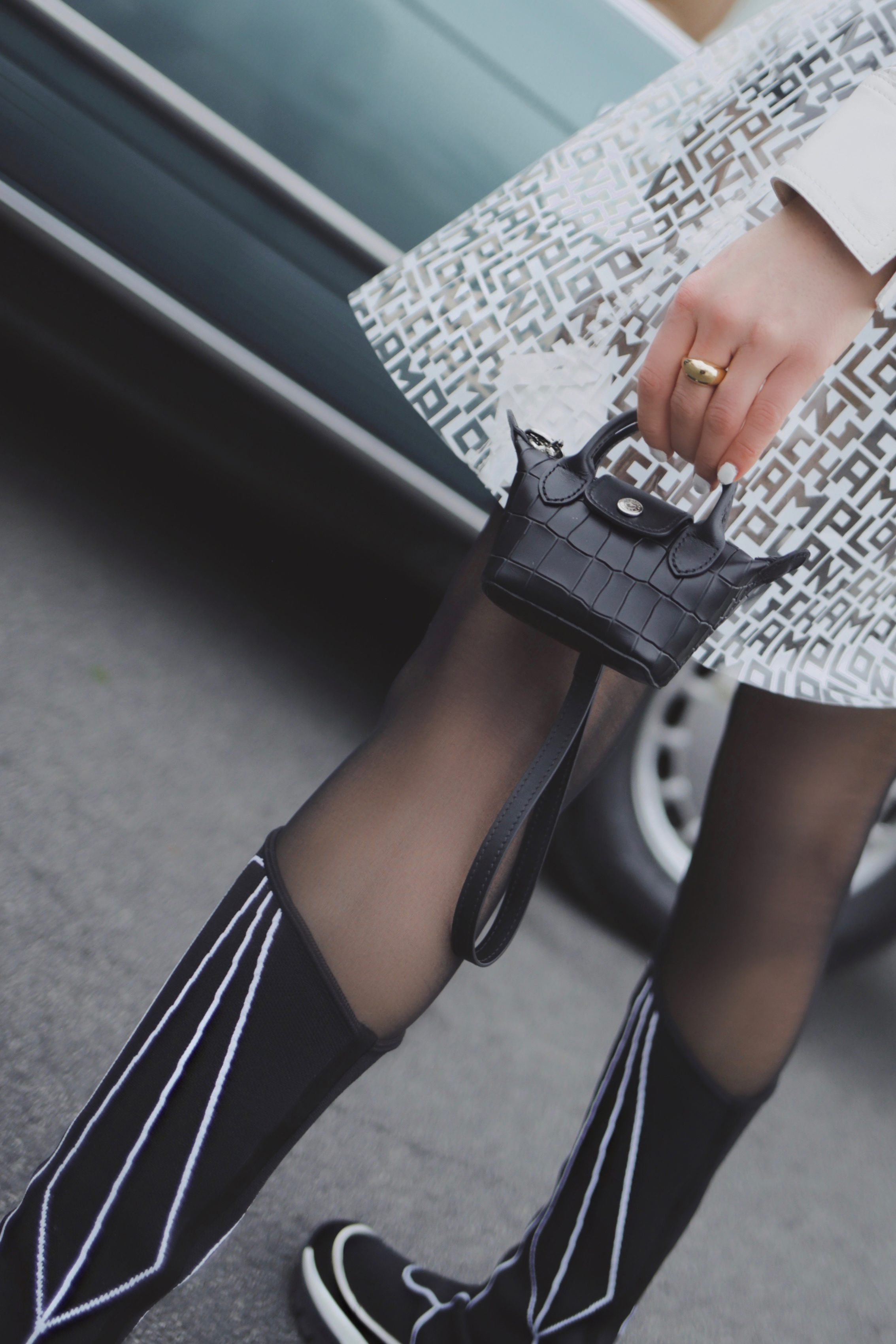 The concept: Longchamp bags are a French staple for decades. From stylish handbags to the perfect 48-hour bag, you will not be disappointed by the brand. Longchamp also designs luxury dresses, shoes, and outwear. The brand is very chic and is focused on the women who travel the world. The collection always mixes the Parisian chic look with another vibe.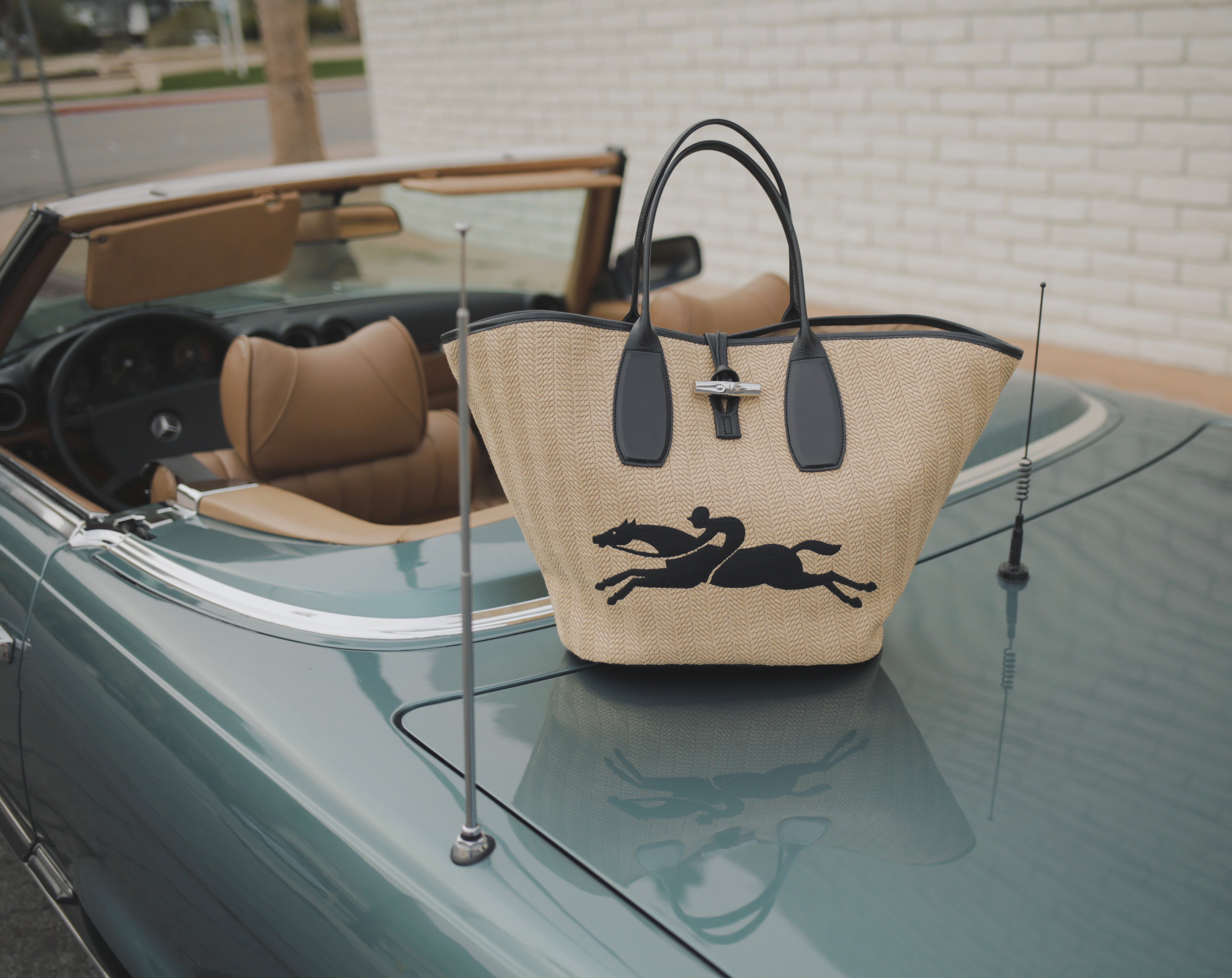 Must-have: The Pliage bag, the Amazon bag, a coat, a dress, a leather jacket, etc.

Jacquemus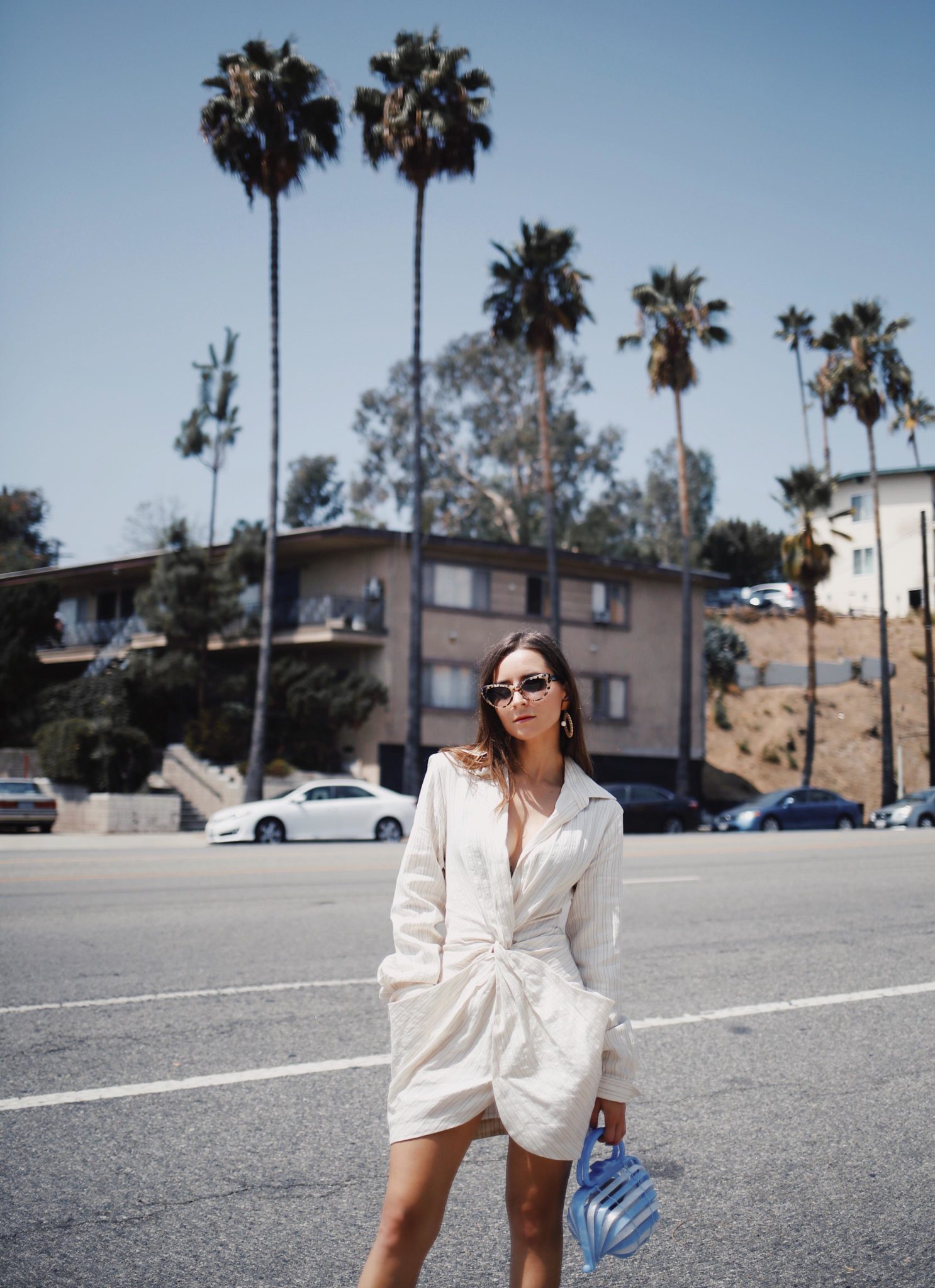 The concept: Jacquemus has one of the most loyal social following. Every new launch from Jacquemus gets an immediate Instagram buzz. Jacquemus is inspired by the south of France, the sun and simple forms. Minimal and feminine, the Jacquemus French girl style is effortlessly sexy. See this blog post for more information about the label.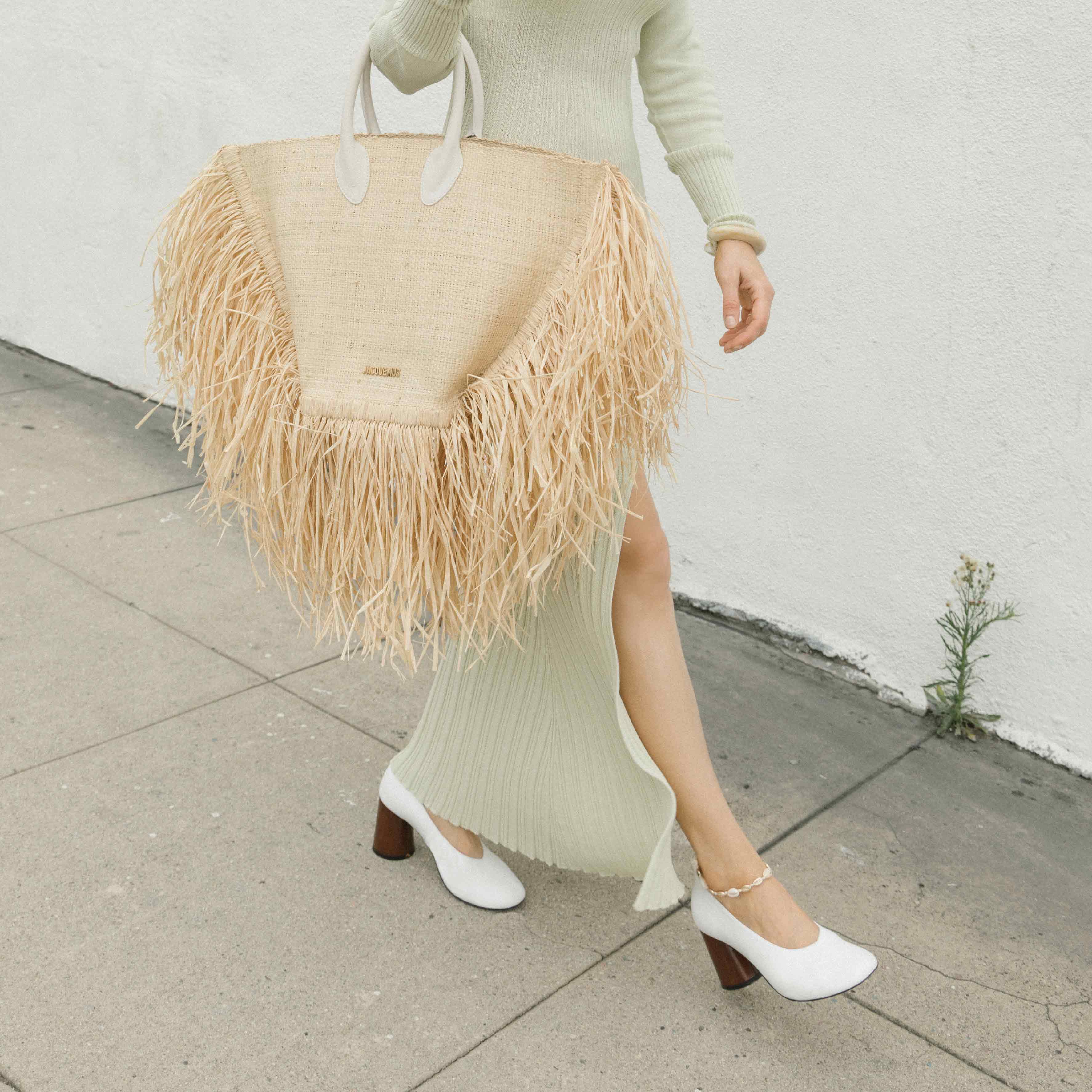 Must-have: Jacquemus is not the most practical brand to wear but it is absolutely unique and eye-catching. The bags and shoes definitely deserve the investment.

Isabel Marant Etoile- The sister brand of Isabel Marant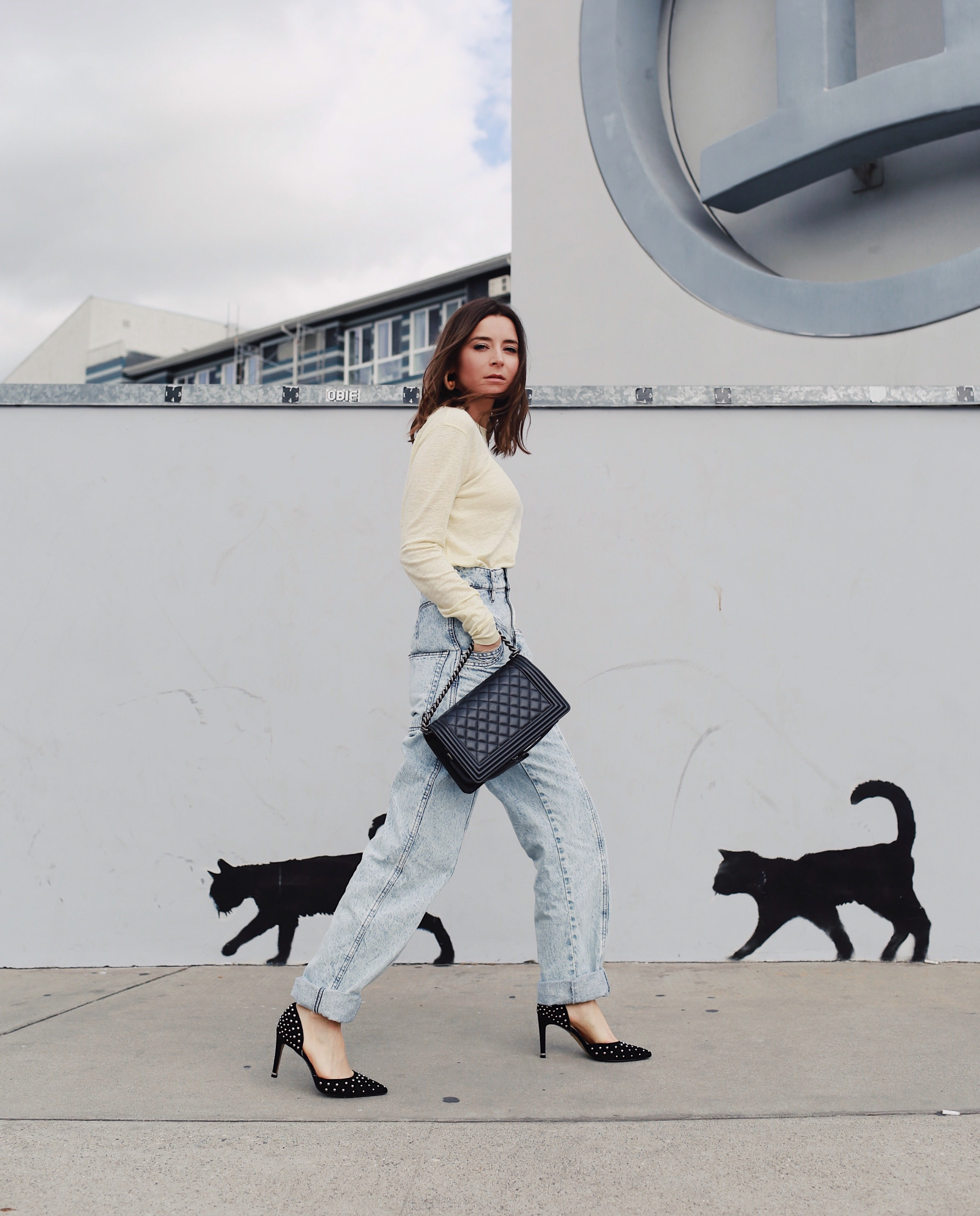 The concept: Isabel Marant is one of my favorite French designers for many years. She knows how to create the perfect elevated and comfortable cool-girl look. She focuses on dressing women for everyday life. Her clothes are very versatile and can be styled in different ways. Her line "Isabel Marant Etoile" is more affordable and fits every woman's needs.
Must-have: I love the whole collection. I have been buying her accessories (belt, earrings, bracelets), shoes and, pants on repeat.

Balzac Paris – Every Day Quality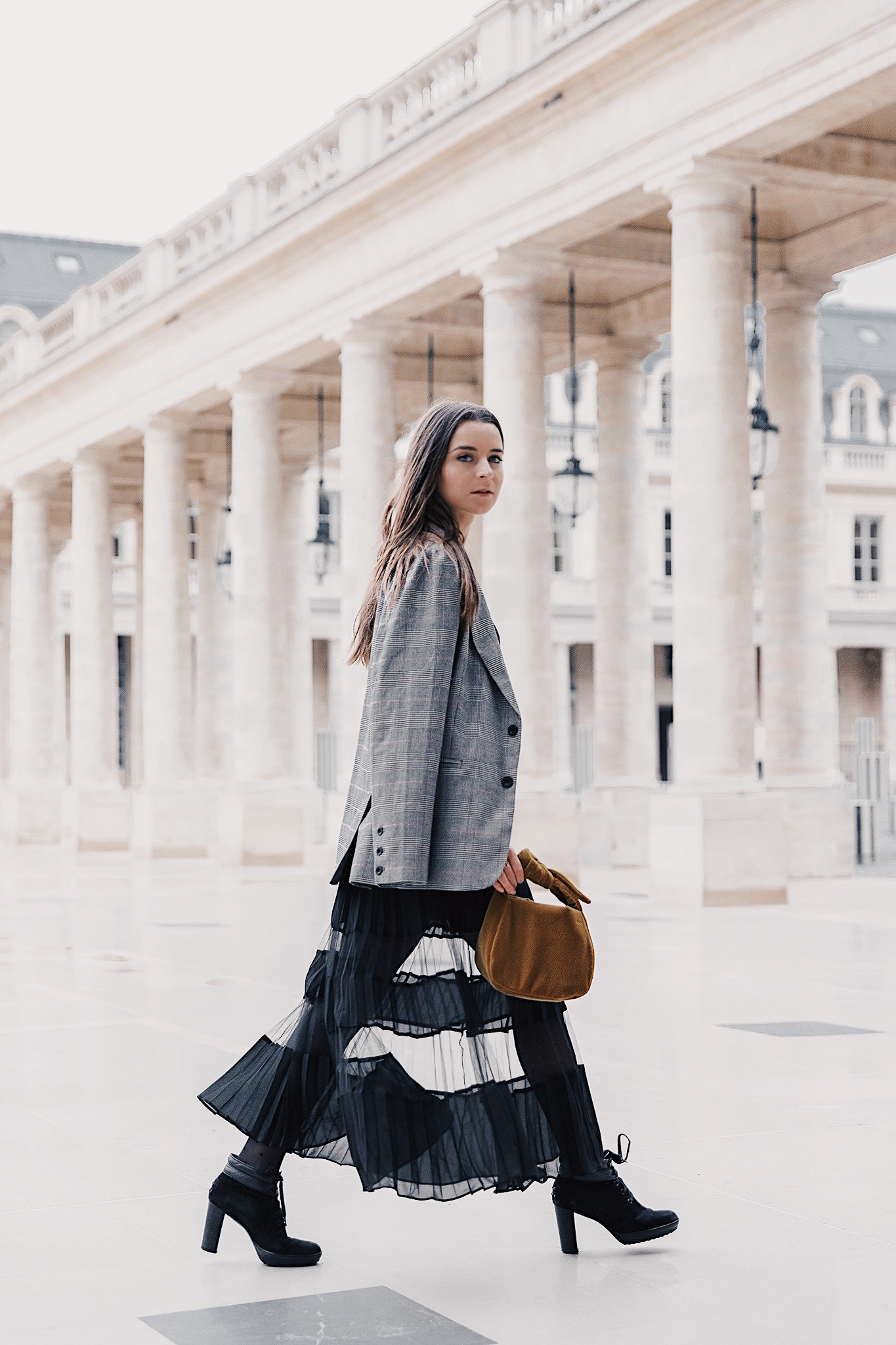 The concept: Balzac Paris is a relatively new online French fashion brand. Balzac Paris style is effortless chic, urban and a bit vintage. Balzac Paris adopts an "Always More Responsible Approach" and tries its best to use organic and/or sustainable fabrics as well as producing in Europe to reduce its carbon footprint.
Must-Have: Tee, blazer and skirts! The jewelry section deserves a look too!
Chanel: Best luxury French fashion brand
Wearing a Chanel Belt Bag Collection Spring 2021
Concept: No need to present the famous brand Chanel. Chanel is a synonym of the French girl style. The strength of Chanel is to cater to multiple types of women. A brand to invest in!
Must-have: Invest in Chanel costume jewelry earrings, belts, small luxury goods, blazers or of course a handbag. It goes with everything and the resale value is very good.

French brands to wear on a daily basis: from affordable quality brands to luxury labels.