Sun Damages: Best sunscreens and skincare to use after a laser resurfacing treatment
I have recently tried two laser resurfacing treatments. As I am based in California, I am very concerned to use products that protect the skin against UVA/UVB. And more importantly, after a laser treatment, I needed to find the adequate and most protective sunscreen. I eventually find out Skinceuticals products. I knew the Skinceuticals brand as it is a paraben free brand which is sold in natural high-end beauty stores.

Best sunscreens after a laser treatment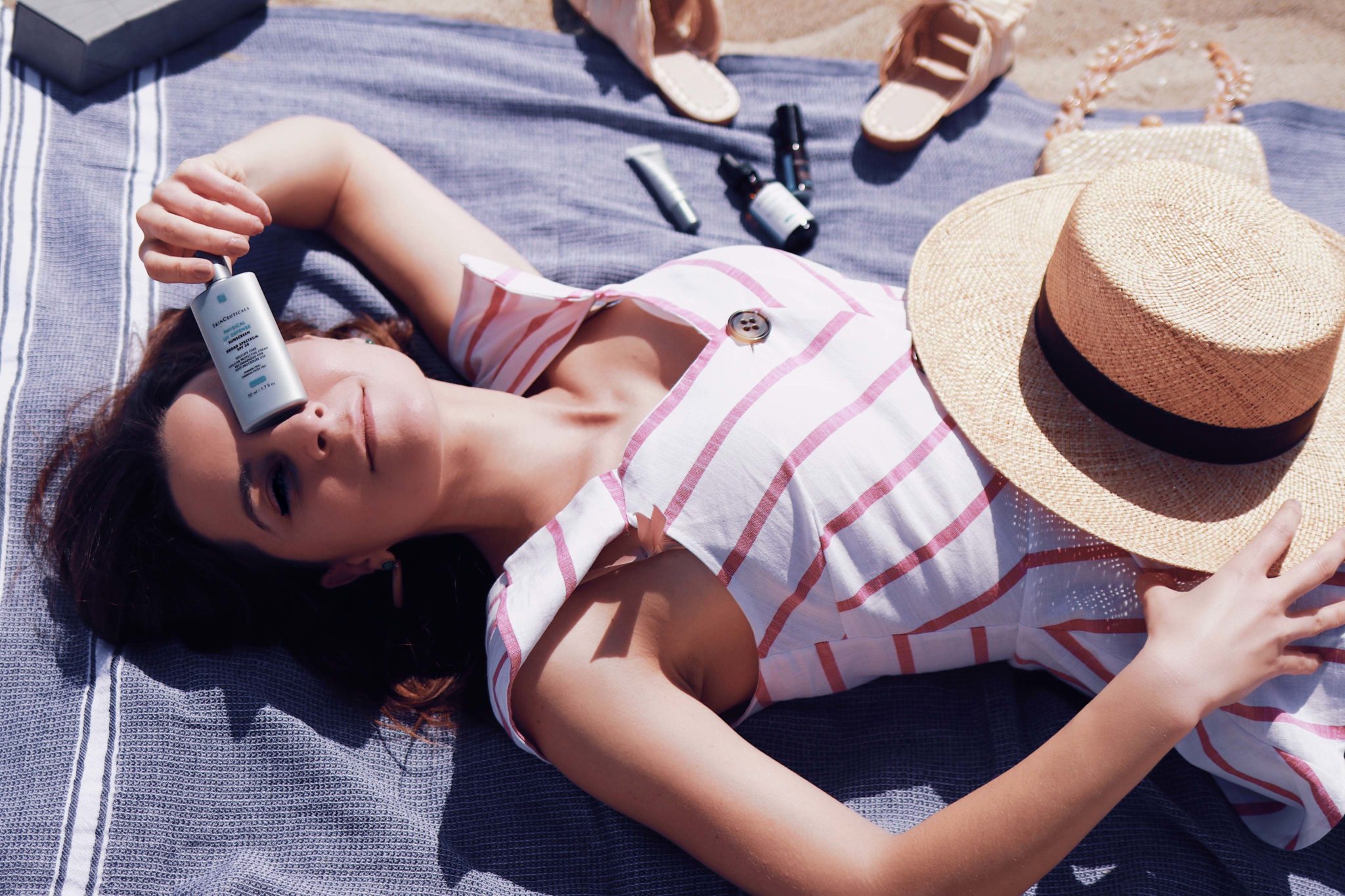 After a laser treatment, it is very important to protect your skin with a sunscreen and a hat. I usually use the Coola sunscreen but this time, I wanted a sunscreen recommended by dermatologists after a laser treatment. Skinceuticals Sheer physical UV defense SPF 50 and Physical Eye UV defense SPF 50 (your sunglasses are not always enough to protect your eye area) are tested suitable for use after a post-laser treatment.
SkinCeuticals daily sunscreens provide a high level of broad-spectrum sun protection with chemical-free UV filters. All products developed by Skinceuticals are paraben free.
So if you want to be sure to have a very protectective and gentle sunscreen, try Skinceuticals.
Post laser treatment skincare for sensitive skin
It should be noted that your skin will love vitamin C after a laser treatment. Indeed, a vitamin C serum helps neutralize free radicals induced by UVA/UVB, infrared radiation (IRA), and ozone pollution (O3), which may lead to visible signs of accelerated skin aging. In addition to antioxidant protective benefits, C E Ferulic serum by Skinceuticals improves signs of aging and photodamage, the appearance of lines and wrinkles, and the loss of firmness, while brightening skin's complexion. (Source: Skinceuticals).
Note, that after a laser treatment, your skin is very dry and sensitive, so you should avoid using your usual anti-aging products (such as retinol).
When I did my first laser treatment, I was advised to use Aquafor or Vaseline. However, I don't like using petroleum products (they did clog my pores). So, for the second treatment, I used aloe vera to smooth my irritated skin during two days.
On the third day after the treatment, I used the Skinceuticals C E Ferulic serum. It contains vitamins C and E and Ferulic acid. I can confirm that my sensitive skin totally supported this combination after the treatment.  As I am very concerned by the eye area, I tried the AOX Eye gel which also contains vitamin C and Ferulic acid. I have been using these products for two months and I am totally happy with the results.
Shop sunscreens and anti-photoaging cream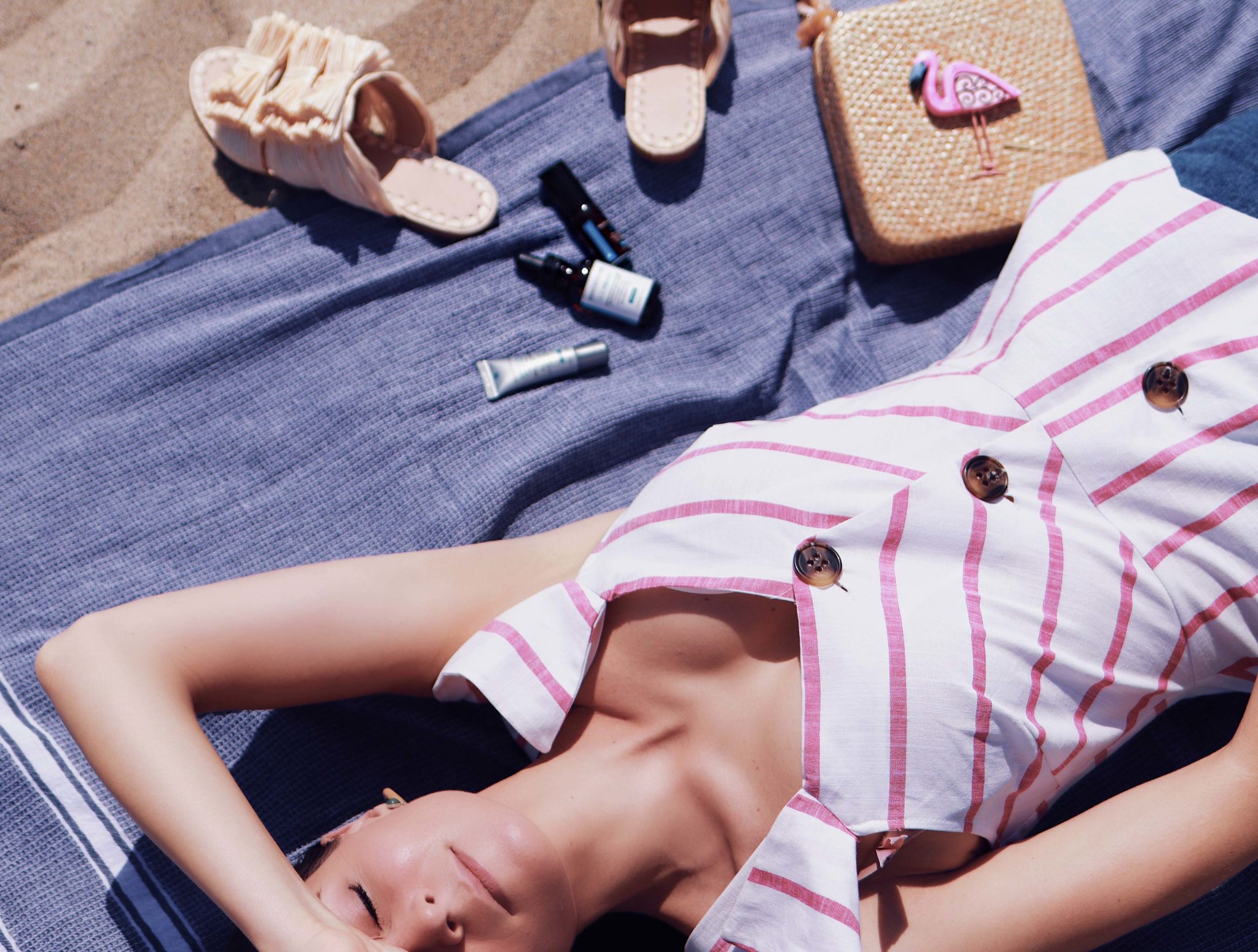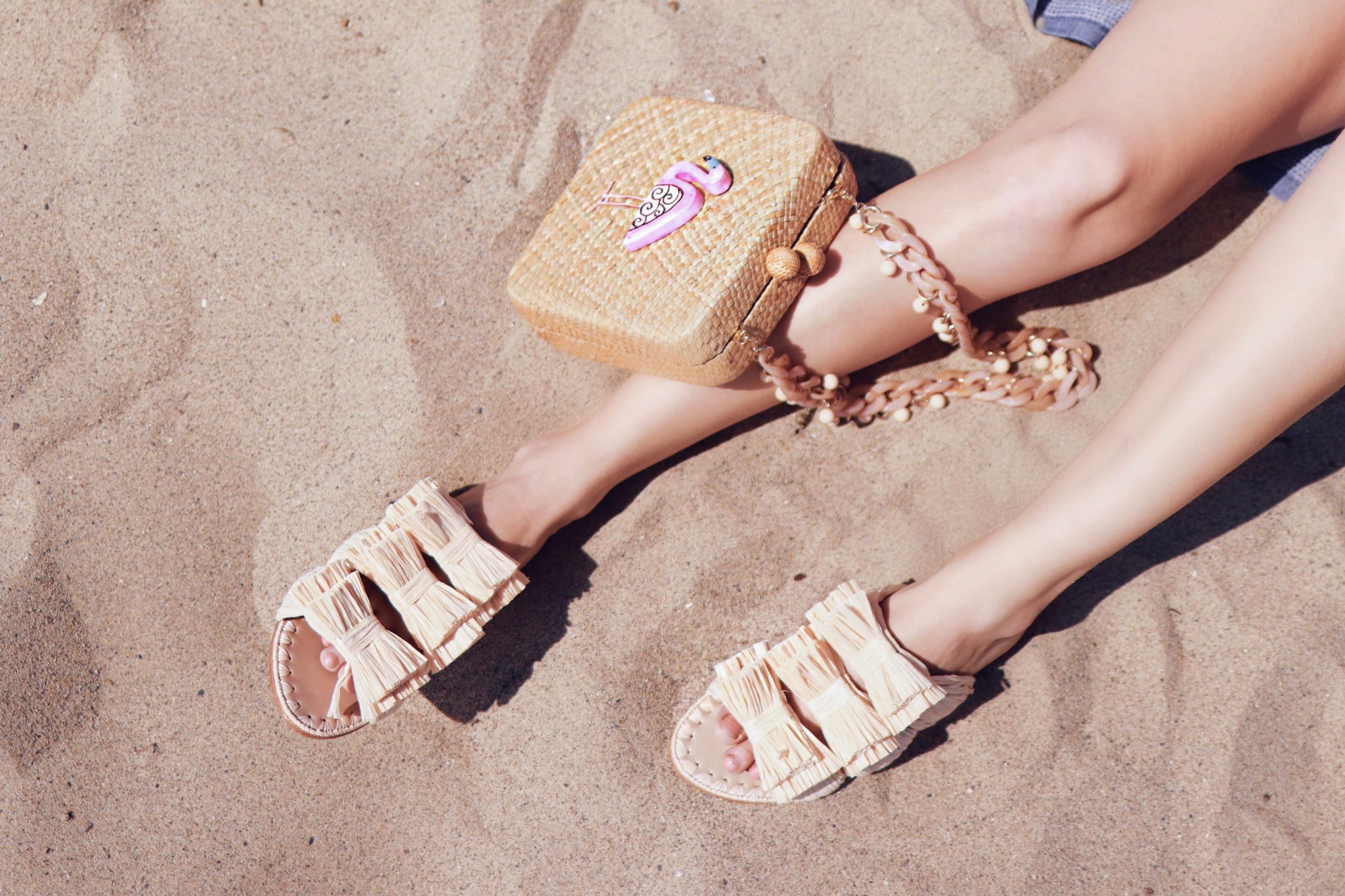 Disclaimer
I am not a dermatologist but I wanted to share with you my journey, as I was concerned by sun damages and I found a great solution.
It is not always easy to find good and effective sunscreens. So as a beauty enthusiast, I will totally recommend Skinceuticals to protect your skin from sun damages. However, if you have any doubt, consult a specialist.
As a disclaimer, I received the products for free with no obligation to do a blog post.