In my quest of using natural products and avoiding harsh chemicals, I recently tried Coola sunscreen for my trip in Hawaii.
Natural sunscreen: Coola sunscreen
Finding good natural sunscreens are not easy. Sometimes, they do not protect well or mineral sunscreens don't rub into skin as well, often leaving a white film. So to avoid to burn or having an unprotected skin to the UVA and UVB, I am happy to introduce you to my best natural sunscreen brand:  Coola sunscreen.
Eco-friendly, yet still luxurious, each of Coola's high performance products protect and nourish the skin with vitamins and age-defying antioxidants, while remaining free of parabens, paba and phthalates. Also Coola donates to the Melanoma Research Alliance and Healthy Child Healthy World.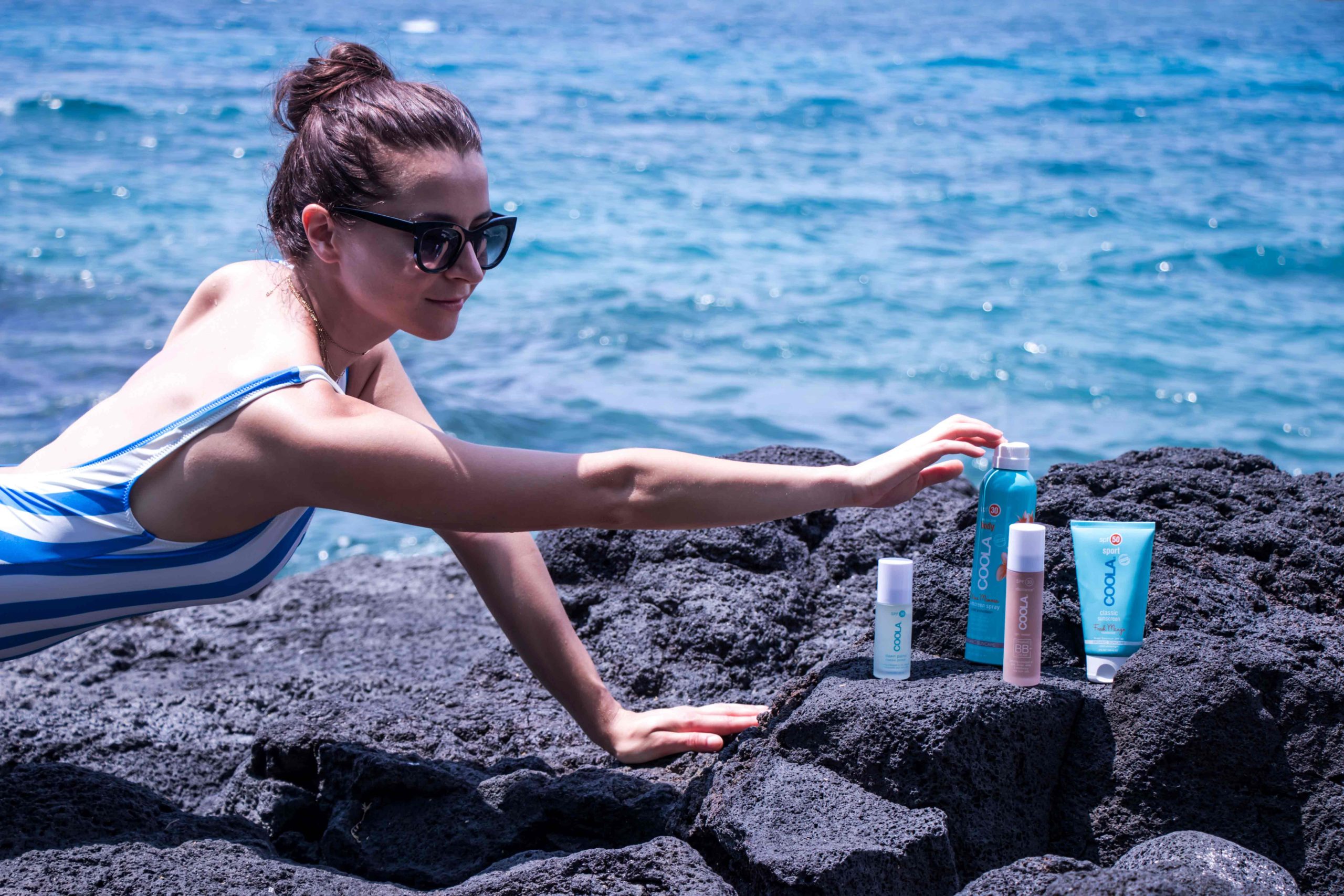 Coola sunscreen' textures are amazing. And textures are really important to me. Indeed if I don't like the finish, there is little chance that I will reapply it every two hours (standard recommendation).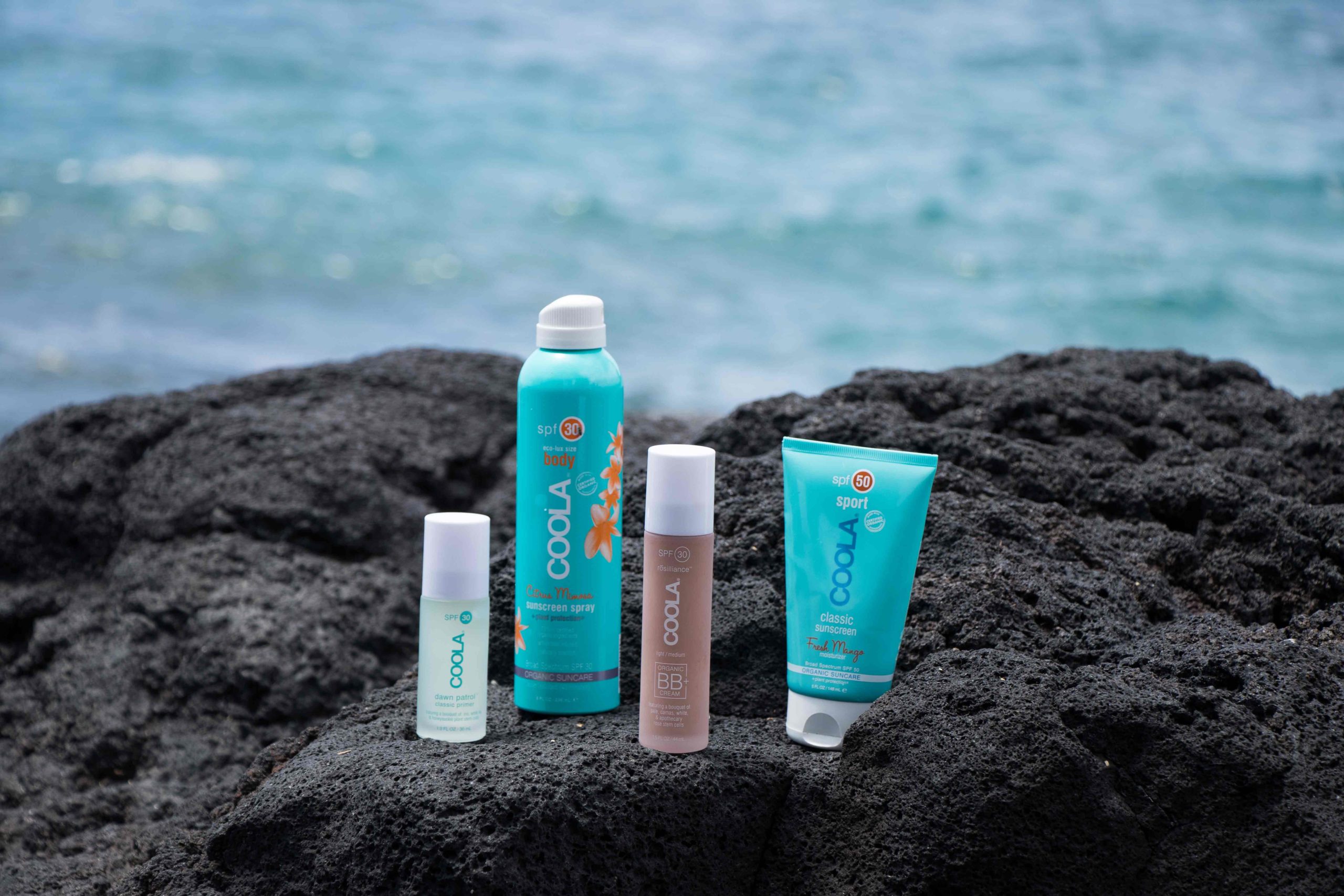 Coola Sunscreen Review
The Coola Sunscreen Classic Sport SPF 50 is my favorite product for water sports. I love Stand-Up Paddle and it is really important to apply waterproof sunscreen while paddling. This product is water resistant for 80 minutes. It really protects well, and the scent and texture are amazing. This cream contains 70% certified organic ingredients.
The Citrus Mimosa Coola Sunscreen Spray SPF 30 is the perfect spray for sunbathing, or for a sunny day. The texture is really invisible. Plus, the spray is safe to use as it does not contain mineral nanoparticles. Also, it contains 70% certified organic ingredients and it is endorsed by the American Lifeguard Association. This product is water resistant for 40 minutes.
Organic BB+ Cream Rosilliance Light/Medium SPF 30: This natural face sunscreen has protected my face during my entire vacation in Hawaii. In addition, I got a natural coverage with the Coola rosilliance BB cream. This coola sunscreen contains 70% of organic ingredients. I was not burned while using it. Plus the texture is really similar to a BB cream. However, I will not recommend using this product as a daily BB cream.
Dawn Patrol Classic Primer:  I tried this SPF 30 primer to fix my makeup while protecting my skin. It is a good primer, however, there is too much silicone. So I will not recommend to use it as a natural primer. Check out this article from the Beauty Editor to learn more about the impact of silicone on your skin.
Summary Best Natural Sunscreen: Coola Sunscreen Review
These coola suncreen products were super efficient with the tropical weather of Hawaii! Coola sunscreen spray is invisible and is my favorite spray each time I go out. The Coola sunscreen Sport Classic is amazing if you are doing water sports. The Rosilliance BB cream is a good product to protect your skin at the beach but I will not recommend to use it as a daily BB cream. These three products are composed with 70% of organic ingredients and are free of parabens, paba and phthalates.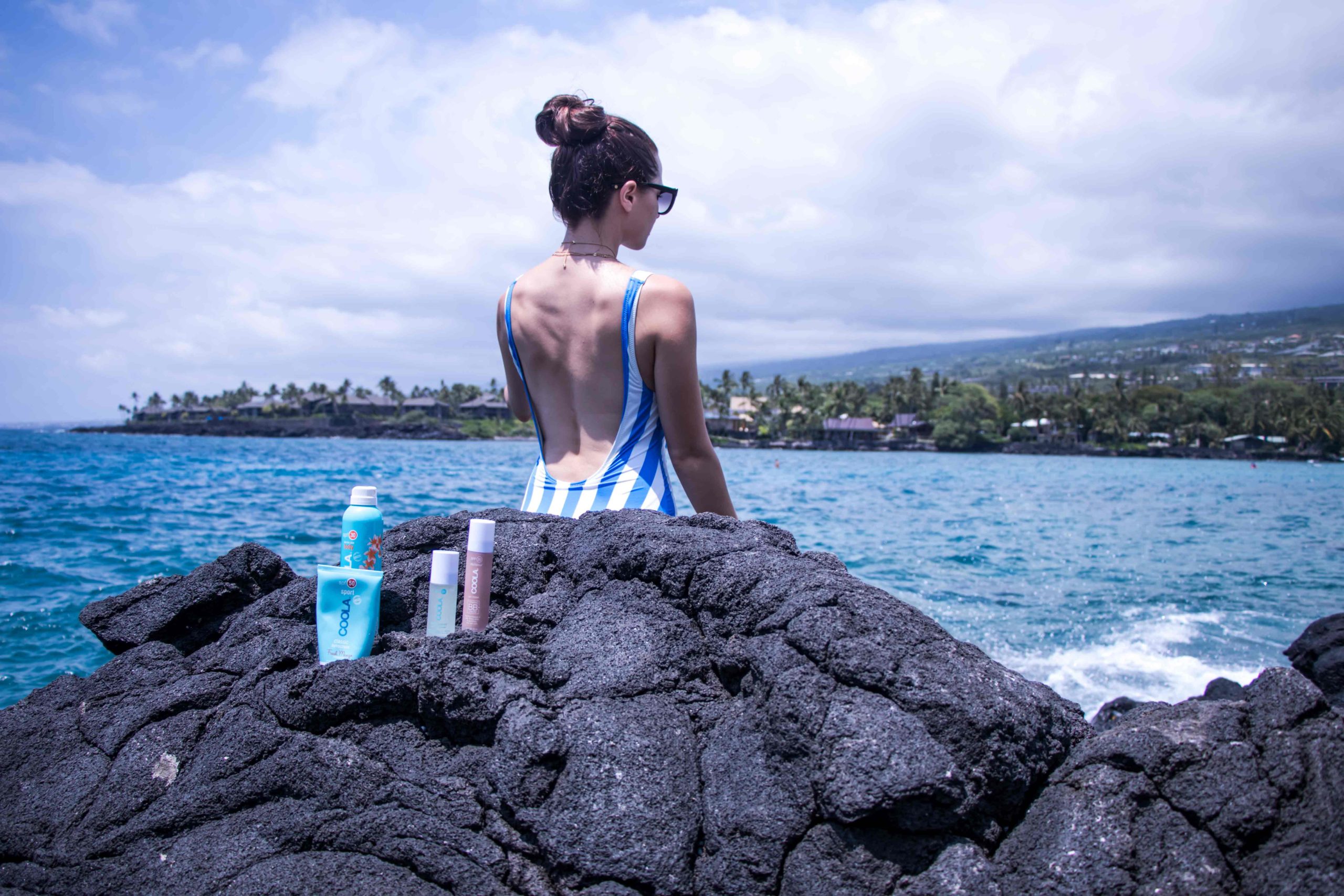 Shop the coola sunscreen

Photograph: Nicolas Comil / Location: Kona – Hawaii
Item credits: Bathsuit: Solid and Striped / Sunglasses: Velvet Eyewear.
If you want to know more about the toxicity of your cosmetic ingredients, visit the EWG database.
Click here for natural cosmetics blog posts.