My weekly scalp detox ritual to get healthy and shiny hair using the sea salt scrub and detangling gelee of Christophe Robin. I have partnered with Christophe Robin to offer to my readers 20% off and free shipping at Christophe-Robin.com with my coupon code Julia20.
Christophe Robin Scalp Detox Ritual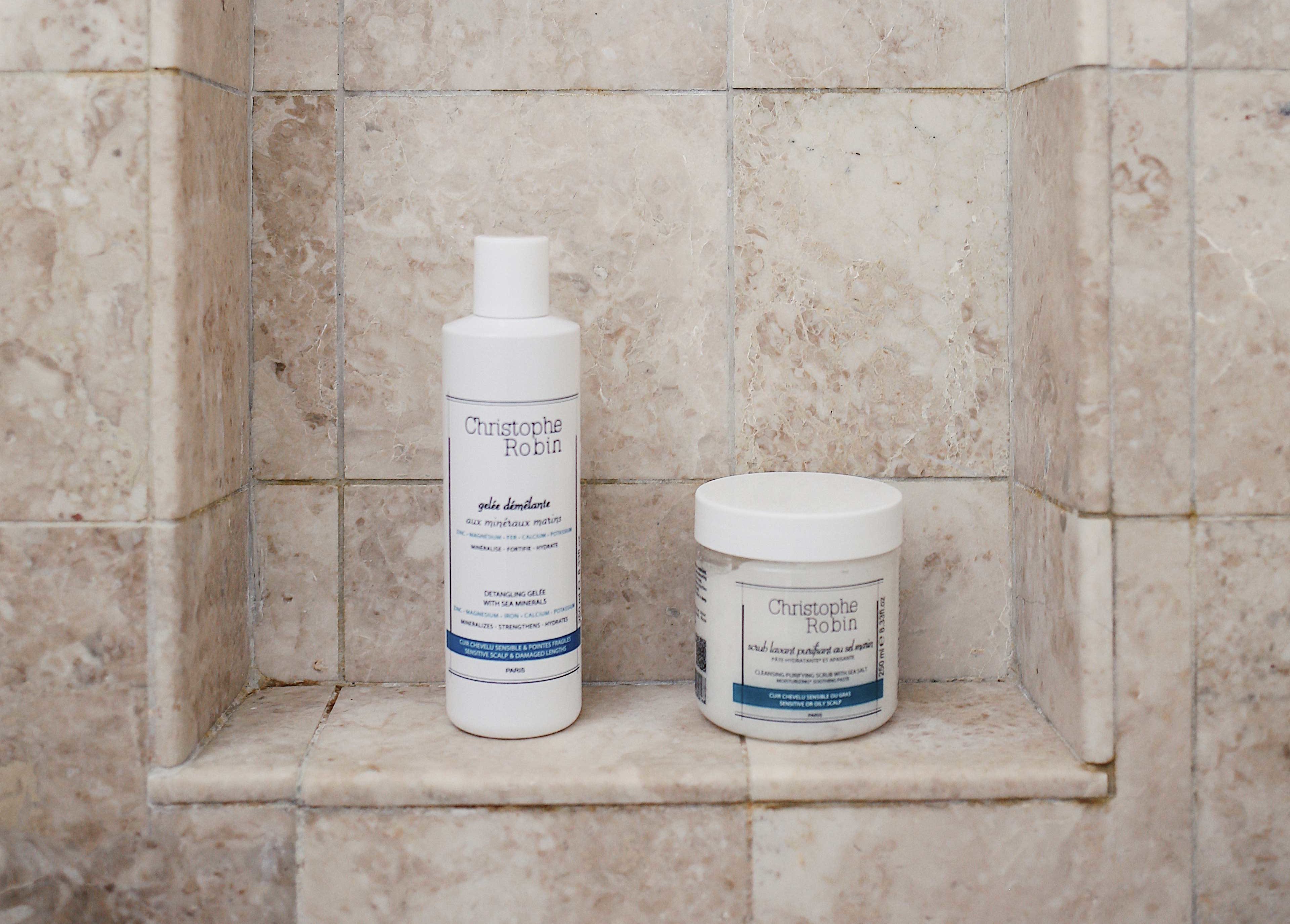 Christophe Robin is a very famous French hair colorist. My family and I have been using Christophe Robin products for many years. I could not resist trying its latest innovation: the detangling gelee. Combined with the iconic cleansing purifying scrub with sea salt, this duo forms the perfect detox treatment: a delicate balance between purifying, strengthening and pampering actions to give your scalp and hair a fresh start.
I have been using this treatment over the past month and I love the results on my hair: shinier, lighter and healthier. I do this scalp detox ritual once a week. Moreover, this ritual does not take more time than your regular hair treatment. The scrub works like shampoo and the gelee like conditioner.
Step 1: Detoxify your scalp & hair with the Christophe Robin cleansing purifying scrub with sea salt
The hybrid formula of this shampoo is the ideal treatment to compensate for life's excesses (pollution, hair products, etc.) and to soothe even the most sensitive scalps. Indeed, the sea salt, a natural and gentle exfoliator, reactivates blood circulation*.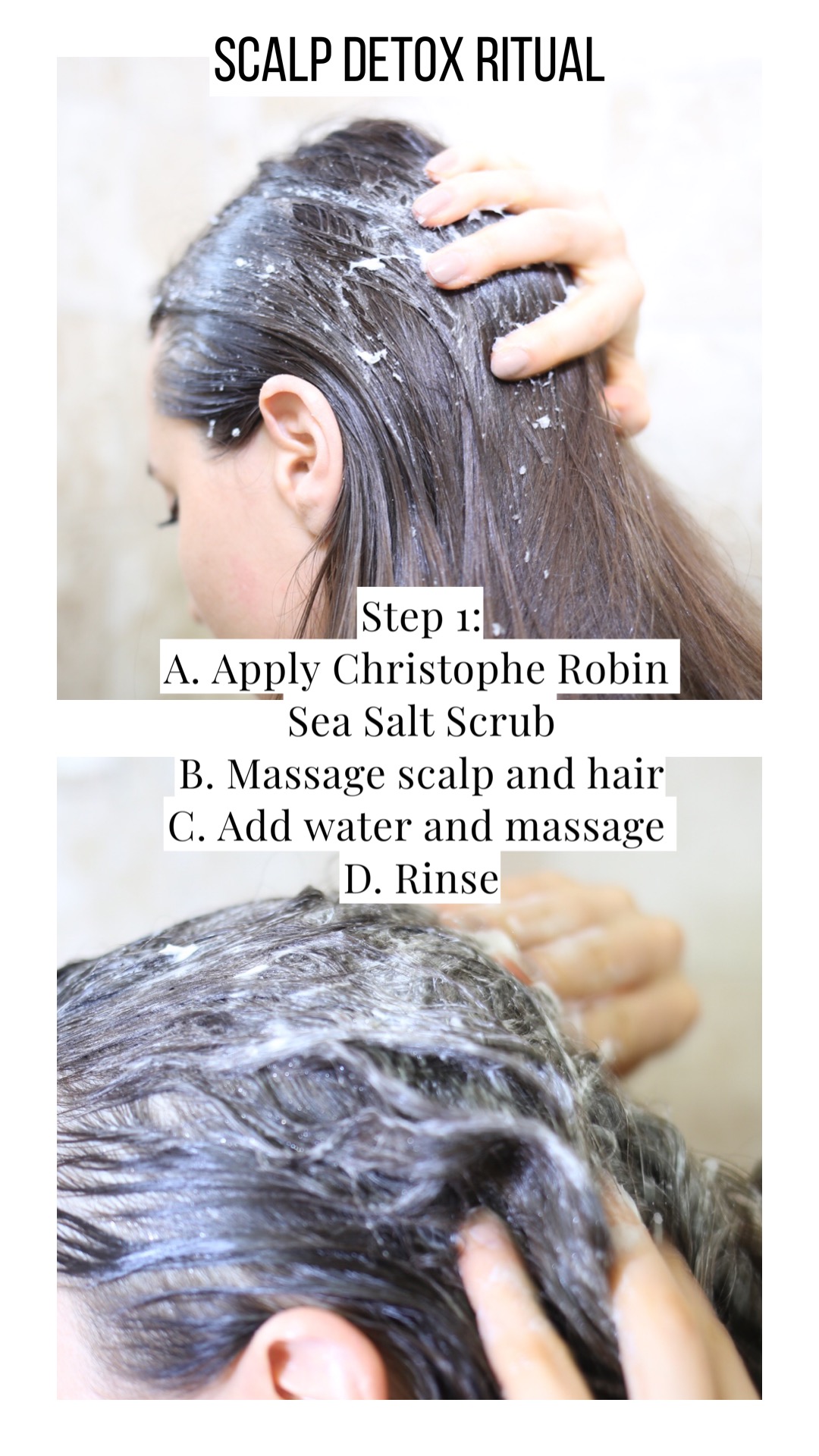 Step 2:  Strengthen with Christophe Robin detangling gelee with sea minerals
At the heart of the detangling gelée's formula, is a cocktail of micronutrients: zinc, iron, calcium, magnesium, and potassium. These micronutrients have been expertly selected to re-mineralize and strengthen the scalp and hair*.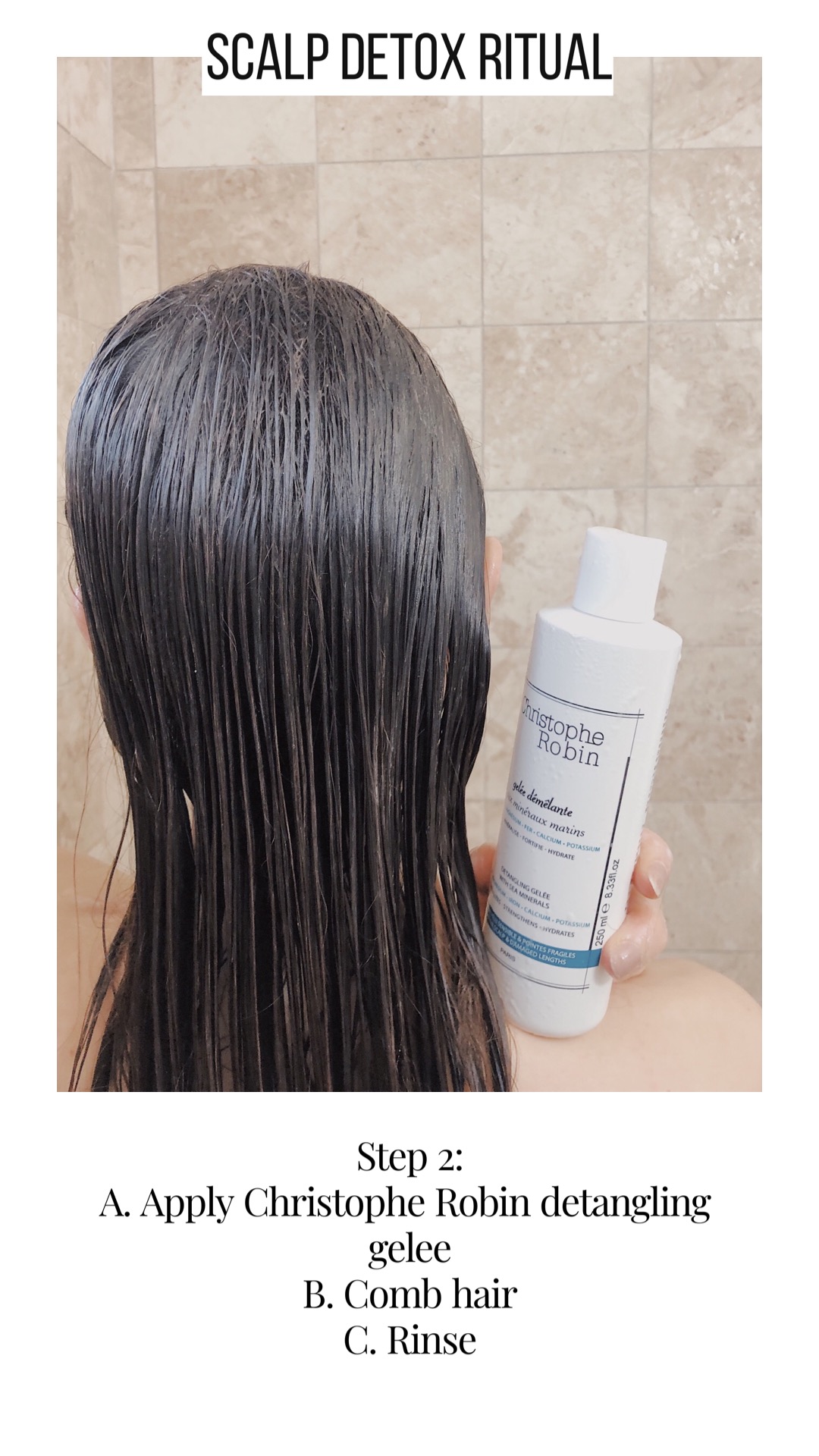 Christophe Robin Coupon Code
This treatment has a real effect to clean the scalp and hair. Hence, my color is more luminous. Plus, I love the fact it does not weigh down my fine hair.
I have partnered with Christophe Robin to offer to my followers and readers 20% off and free shipping on any Christophe Robin haircare products. Use my Christophe Robin coupon code Julia20 on Christophe-Robin.com to take advantage of this limited offer.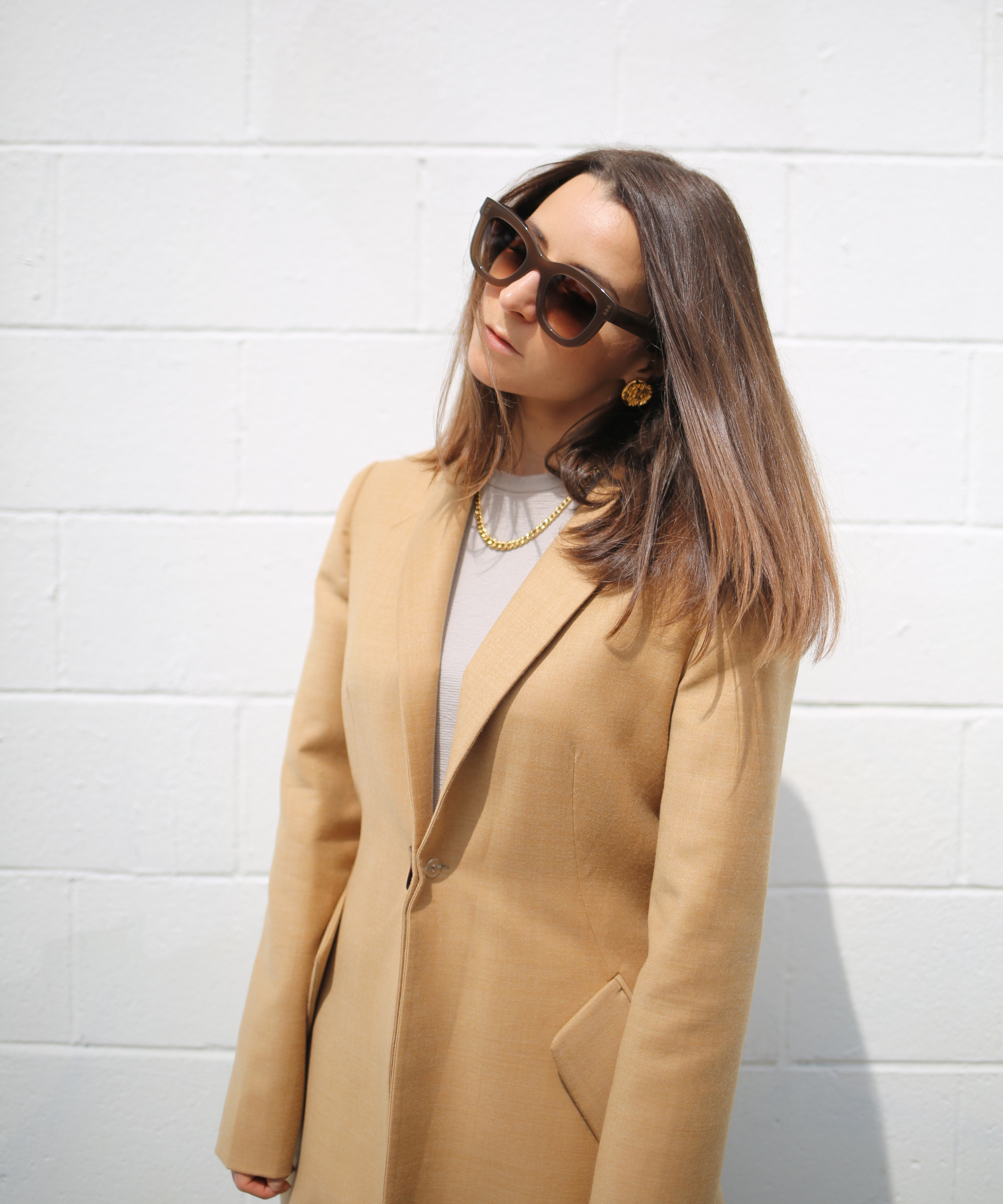 Pin on Pinterest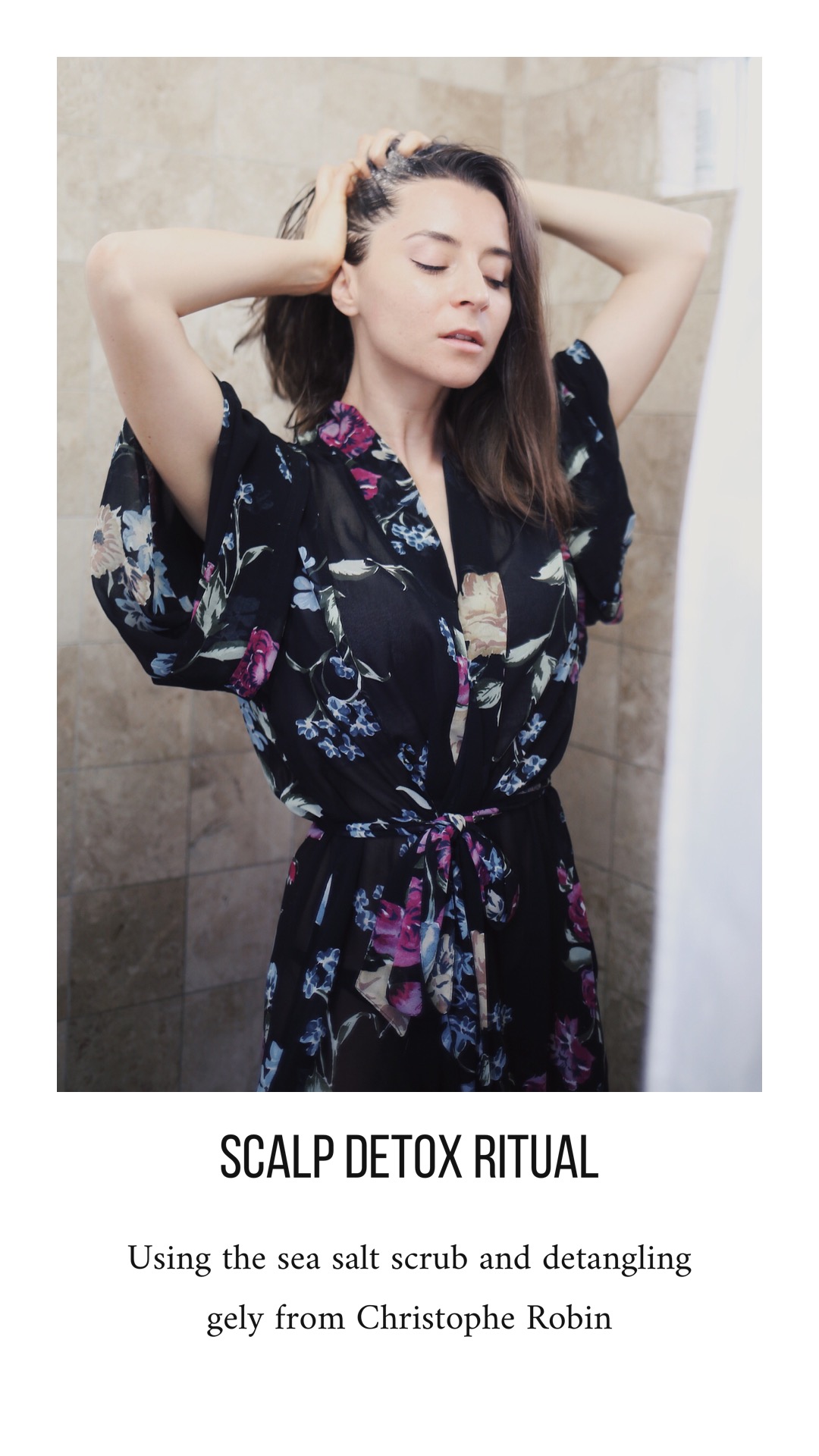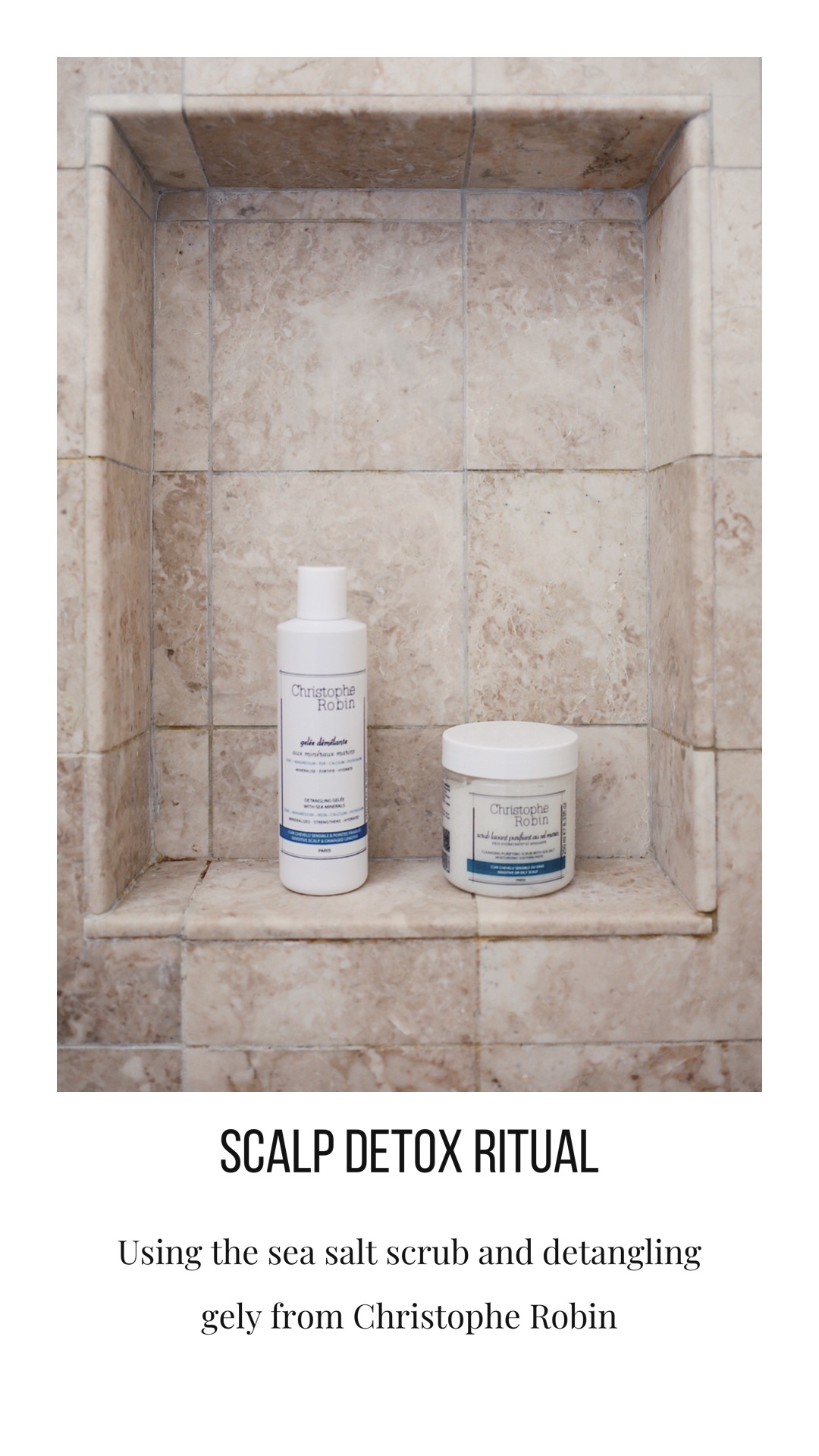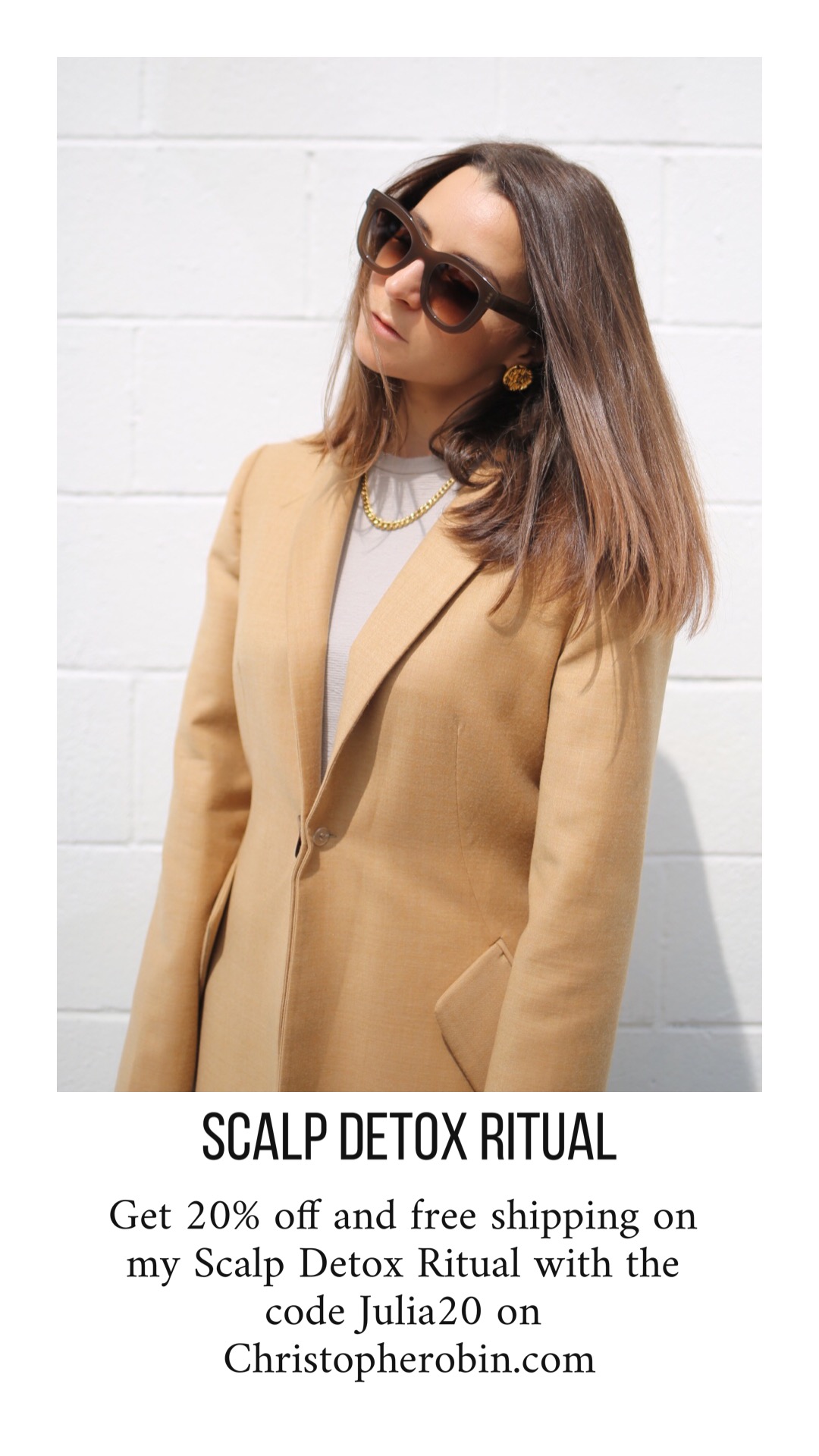 *Source: Christophe-Robin.com