Review of Tata Harper luxury clean beauty skincare products.
As I have sensitive and combination skin, I always need to be careful about the ingredients that I am applying to my skin. I discovered Tata Harper some years ago in 2012 when the notion of clean beauty was kind of new in the cosmetic industry. Since then, I am a fan of Tata Harper and bought its products many times.
I am sharing my routine with Tata Harper products below. I recommend this routine, which is perfect for sensitive and combination skin. I am over 30 years old, and I need hydrating and anti-aging ingredients to keep my skin firm and glowy.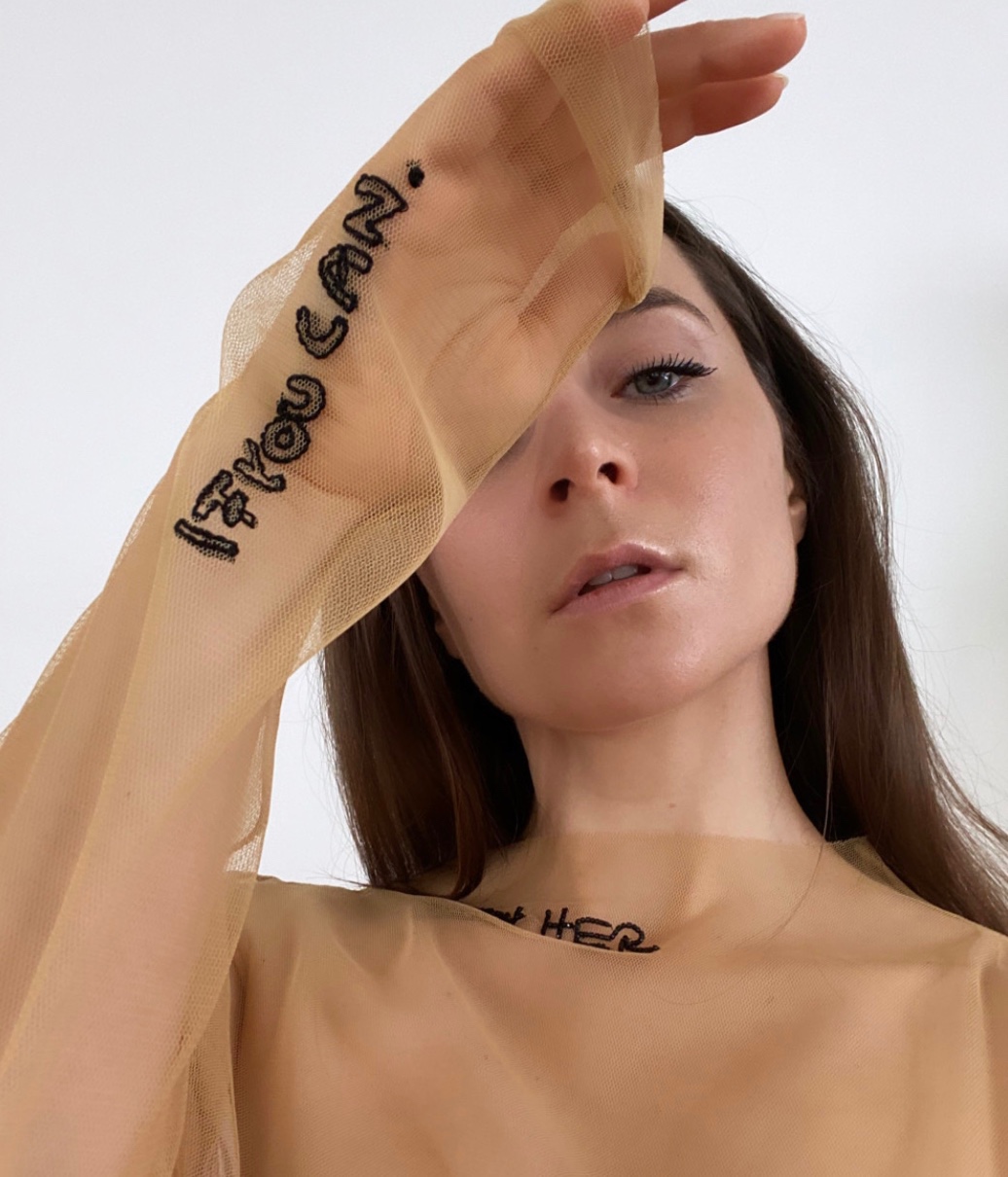 Dorothee Schumacher Top, Mascara Marc Jacobs, Tata Harper's skincare and highlighter.
Morning clean beauty routine for a sensitive combination skin
1. Regenerating Cleanser: This gentle exfoliating cleanser thoroughly cleanses and improves glow while purifying, minimizing the appearance of pores, and helping to protect the skin's natural hydration balance. Free of soaps, alcohols, and detergents, this cleanser clarifies with fresh enzymes, clays, and essential oils, while microspherical beads polish the skin and reduce the appearance of blackheads – all without stripping the skin of moisture. Skin is left feeling balanced, hydrated, and glowing.
2. Hydrating Floral Essence: This lightweight moisturizing mist will boost the skin's natural hydration with bioidentical Hyaluronic Acid and a weightless blend of natural humectants. It helps to minimize pores, refine tone, and enhance renewal for a glowing complexion.
3. Resurfacing Serum: This is my favorite serum ever. Born from the best-selling Resurfacing Mask, this serum transforms dullness with a combination of 7 AHAs and BHAs that slough off dead skin cells to give you a healthy-looking glow. Vitamin C and antioxidants help fight the effects of free radicals that can diminish your glow and make you look older than you are. This lightweight formula restores radiance with 9 sources of glow, 9 sources of antioxidants, and 4 sources to smooth and soften skin texture. 
4. Restorative Eye Creme: This 360° eye treatment fights the eye area's five most common signs of aging in one complete daily crème. This silky, ultra-hydrating formula protects the eyes' delicate skin from dehydration and helps to reduce expression lines, wrinkles, under-eye bags, and dark shadows for a revitalized, lifted look. It also helps to firm the appearance of the eyelid. 
5. Hyaluronic Gel Moisturizer: I use a gel moisturizer as I have combination skin, and I live in a warm city (Los Angeles). The Hyaluronic gel moisturizer is an ultra-lightweight gel with a natural satin finish, compared to Repairative moisturizer, which has more of a dewy finish. It is an excellent option for dehydrated skin because it delivers deep, intense hydration that quenches thirsty skin without making you look more oily.

Clean beauty skincare: Night routine for a sensitive combination skin
My nighttime routine is similar to my morning routine. However, when I wear makeup, I always double cleanse my skin.  
1. Nourishing Oil Cleanser: This gentle formula thoroughly cleanses skin with a silky blend of biocompatible oils and esters that dissolves makeup and daily impurities from pores while leaving the skin's moisture barrier intact. This cleanser purifies while helping to nourish the skin with Beta Carotene, Vitamins A, C, E, Lycopene, and Omega 3 and softening roughness for improved texture.
2. Regenerating cleanser (same as my morning routine).
3. Every week: Resurfacing Mask: This award-winning beta-hydroxy treatment works like a traditional peel to provide an instant solution for dull skin – without causing downtime or irritation. This mask delivers instant glow, minimizes the appearance of pores, and improves texture for smooth, glowing skin. Formulated to deeply purify and help decongest surface debris and dead skin for a refreshed, instantly revitalized appearance. To use once a week for 15 min or on top of the regenerating cleanser for 5 min.
4. Hydrating Floral Essence (same as my morning routine).
5. Resurfacing Serum (same as my morning routine). 
6. Restorative Eye Creme(same as my morning routine).
7. Hyaluronic Gel Moisturizer (same as my morning routine).
Tata Harper Review
In my opinion, Tata Harper is a pioneer in the luxury skincare space. Its products are highly efficient. The company packs the most ingredients at the highest levels of concentration to deliver maximum results without a single drop of artificial chemicals. Tata Harper spends up to 75% of their costs on raw ingredients for certain formulations. The team of Tata Harper will help you to find the right skincare regimen through a meticulous interview and will give you a lot of skincare tips while doing it.
If you are not familiar with the brand and want to try a few products first: I recommend trying the travel set and using the resurfacing mask and resurfacing serum on repeat.
Shop Tata Harper products

For more clean beauty tips, check out this blog post.
Disclaimer: I contacted Tata Harper to do a collaboration as I am a loyal customer of this label.  Tata Harper generously offered me some products with no string attached. As always, opinions are my own.