Best designer fine jewelry below $2,000 to gift to your loved ones. This fine jewelry gift guide is ideally suited for the minimal woman. It is also a source of inspiration for your next Valentine's day gift, milestone achievement, graduation gifts or wedding anniversary gifts.
Why invest/gift a designer fine jewelry piece?
Many luxury jewelry brands are iconic for a reason. From Tiffany & Co., Cartier to Bvlgari and beyond, these luxury jewelry designers have shaped today's jewelry landscape. They still create outstanding work and have sought-after vintage jewelry pieces important for collectors.
Although there are many amazing new creators out there, investing in a well-known jewelry designer is the safest idea when gifting a piece of jewelry. On top of exceptional gemstones and the finest craftsmanship, the customer service is fantastic. Also, these pieces have an excellent resale value, and/or the value increases over time. Most importantly, it will stay in style for the years to come.
There are many ways to celebrate milestones: a timepiece below $2,000 is my favorite one.
I found that many jewels between $1,000 and $2,000 were trendy but were neither really well made nor using precious raw materials. Unfortunately, many jewels priced at $1,500 use plated gold instead of solid gold. So make sure to check this out before buying.
I made this selection for those who want to gift an iconic design, quality, and timelessness. This guide is ideal for the minimalist woman who wants to invest in the designer fine jewelry world.


What pieces to gift for a modern/minimalist woman?
The best fine jewelry gift is a piece that I can wear every day and made from the finest material (solid gold, diamonds, ceramics, pearl, etc.). I consider these pieces like heirlooms to transmit to the next generation.
Occasion. If you are gifting to your soul-mate and you are not engaged, stay away from the rings and go for earrings, bracelets, and necklaces.
Color. Make sure to select the right color. Most of the time, going for gold is the safest bet, but some people prefer rose gold or white gold. It is also trendy to mix types of gold nowadays. But in doubt, stay in the color scheme of the gifted person.
Quality. Quality is key. Choose a design that is simple with the right materials. Regarding fine jewelry, stay away from plated gold and go for solid gold (18K solid gold).
Simplicity. The simplest design is the greatest hit in jewelry: like "Le Clou"(The nail) from Cartier.
The designer fine jewelry brands to have on your radar: Tiffany, Cartier, Chanel Fine Jewelry, Boucheron, Bvlgari, Repossi, Messika, Dior Fine Jewelry, Pomelatto.
Favorite fine jewelry from Paris, Place Vendôme below $2,000
Ring in 18k gold.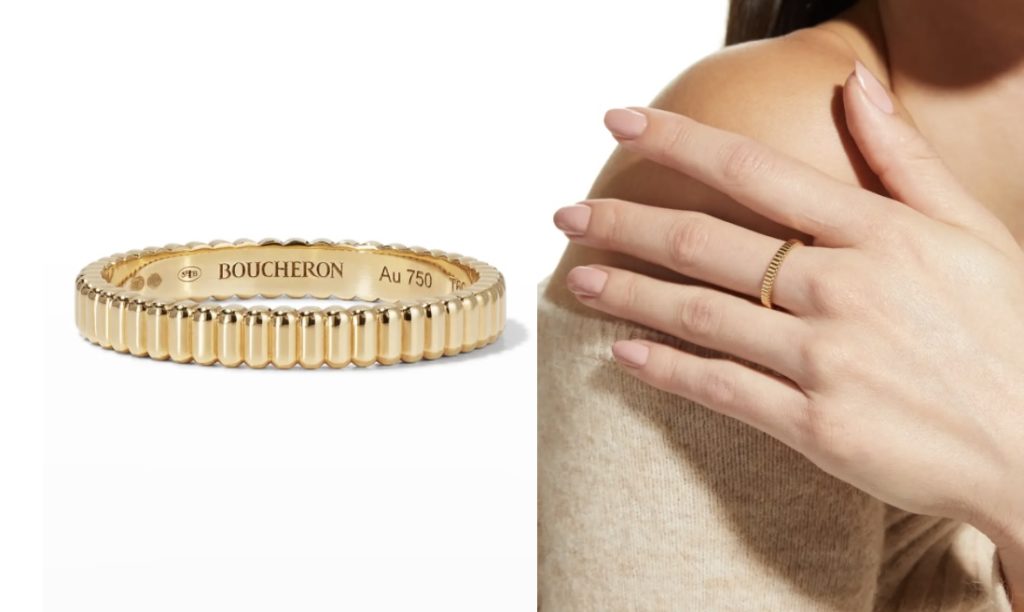 Quilted motif ring in 18K gold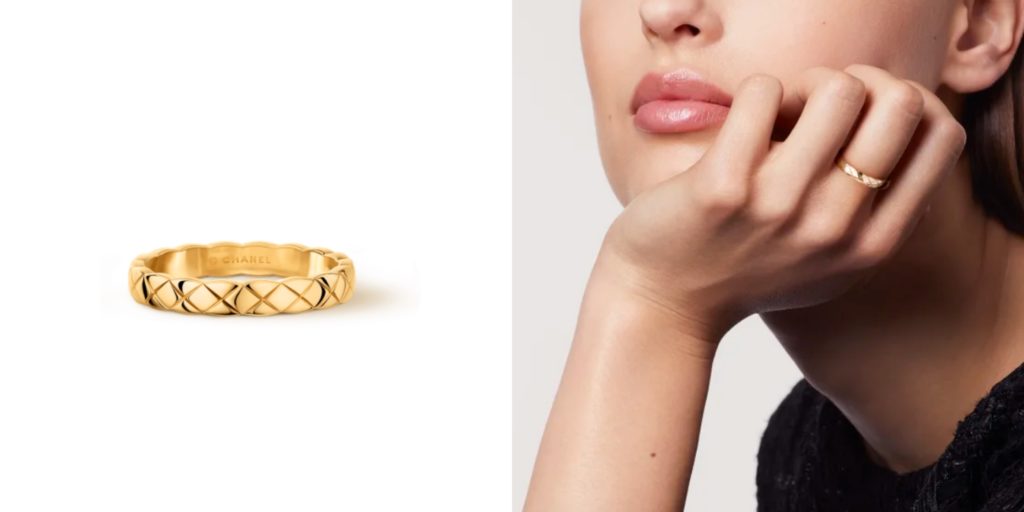 18k gold bracelet.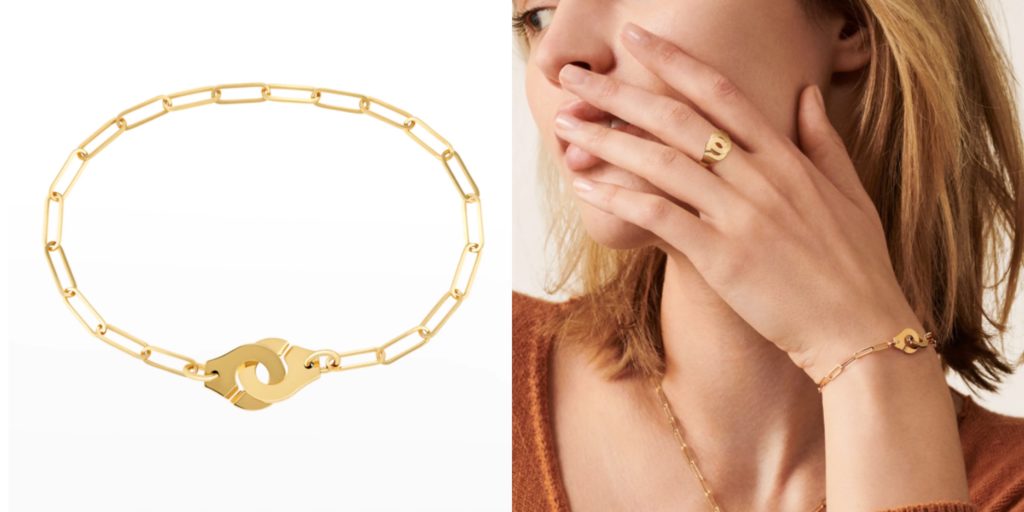 Bracelet in 18K yellow gold, diamond and mother of pearl. (The price has increased last January and it now costs $2,050).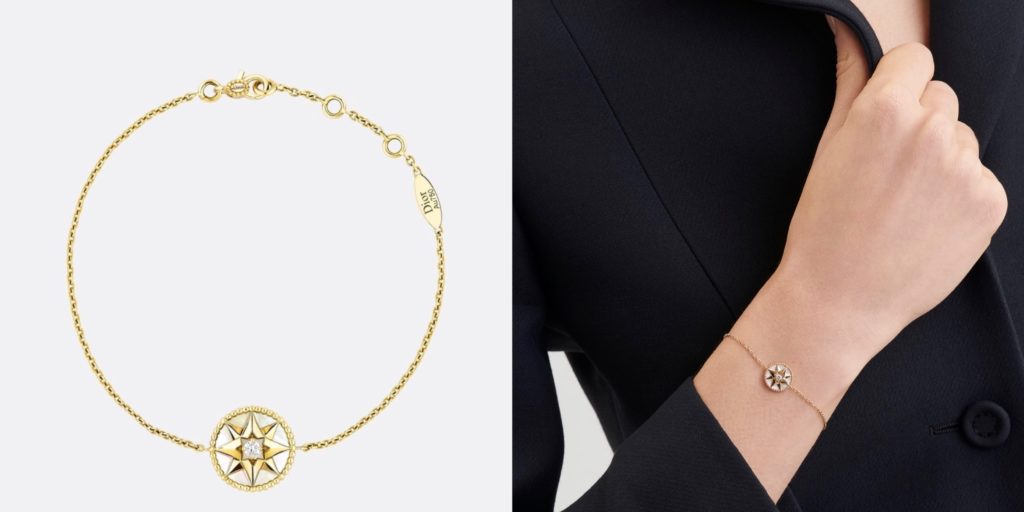 Ring in 18k yellow gold.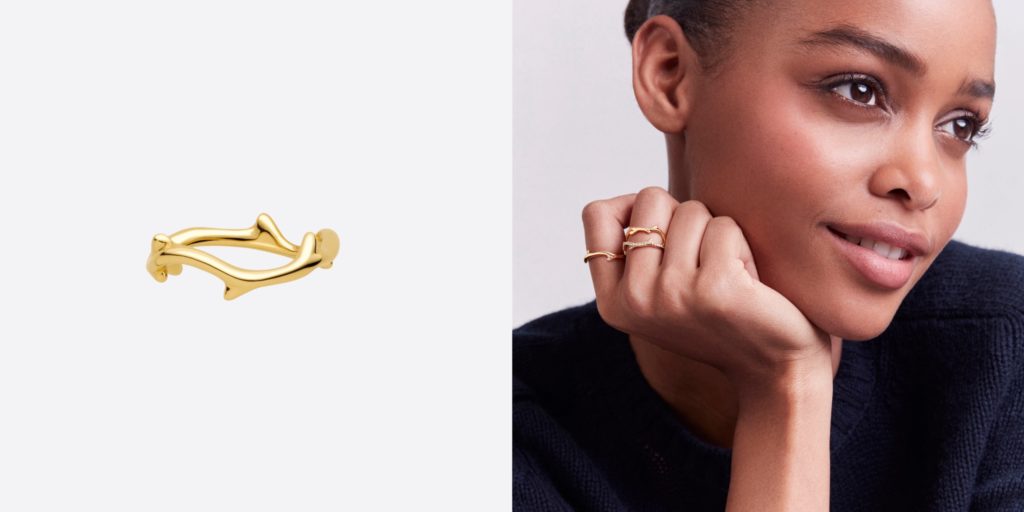 18K white gold diamond earrings.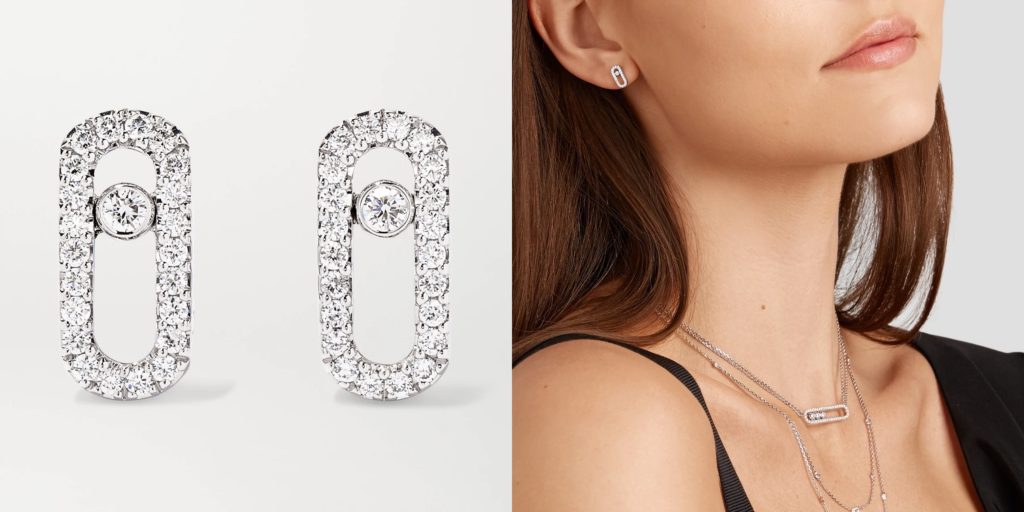 18K white gold pavé diamond ring.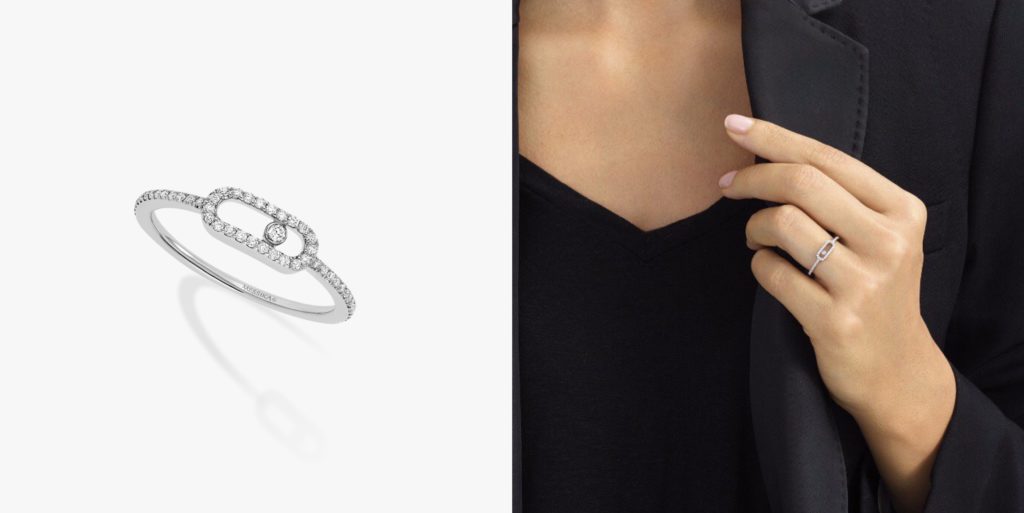 18K gold bracelet.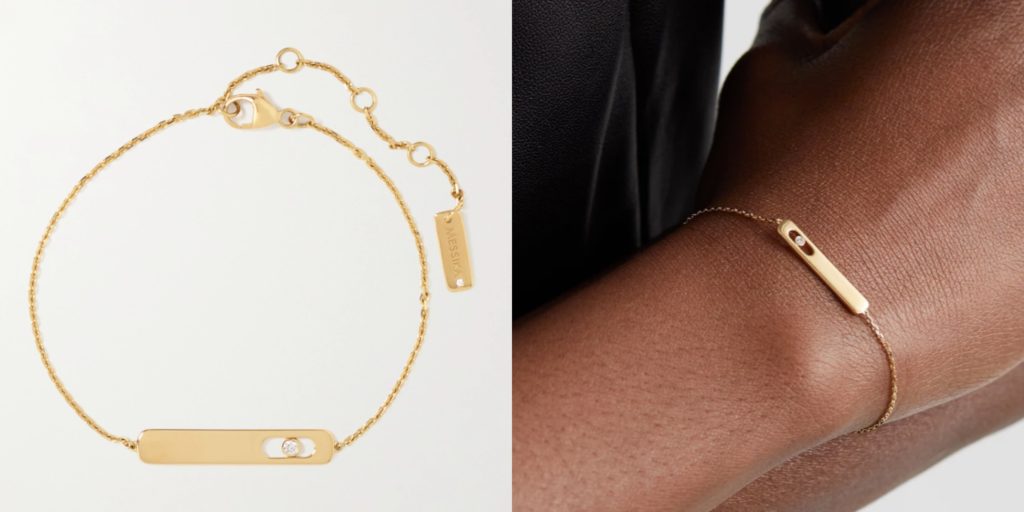 18K rose gold ring.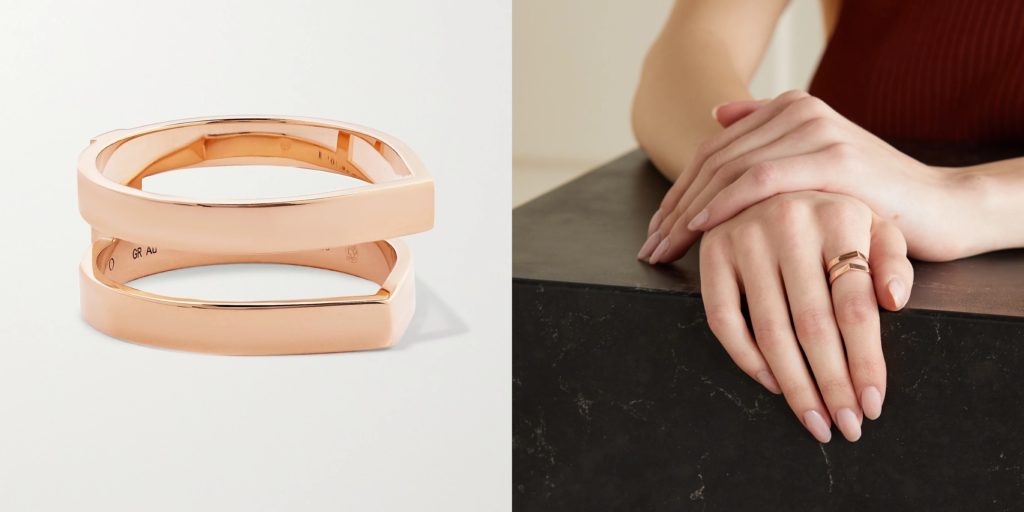 Best fine jewelry gemstones below $2000
18-karat rose gold prasiolite ring.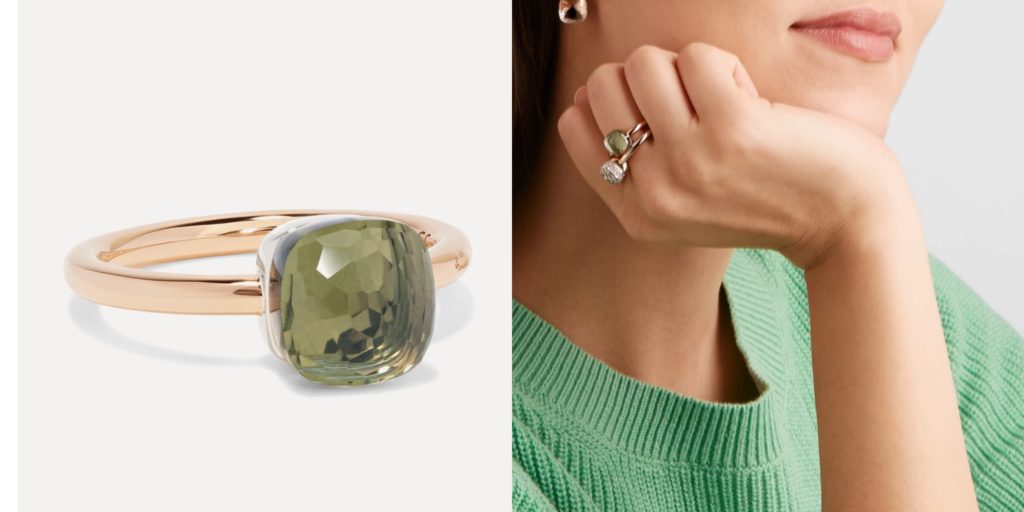 18-karat rose gold topaz bracelet.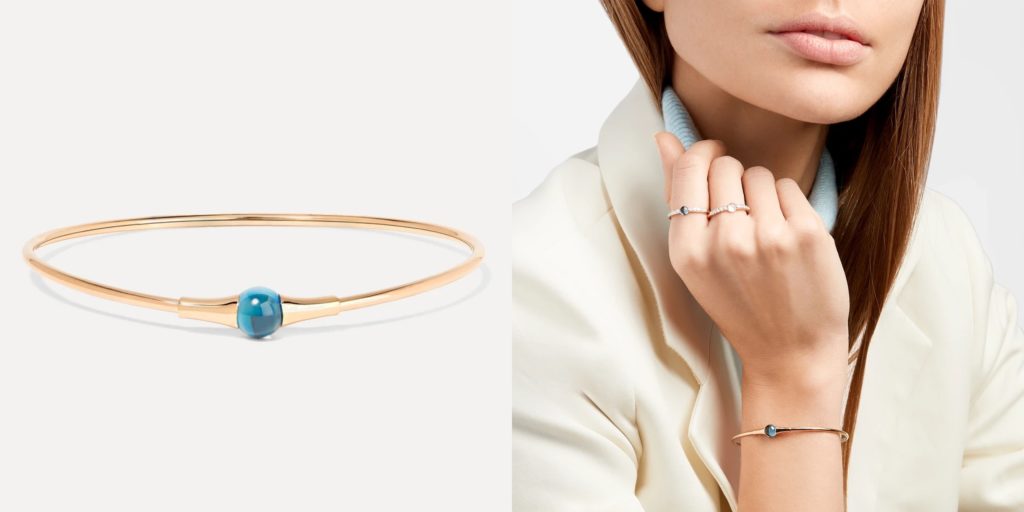 18-karat rose gold, malachite, and diamond bracelet.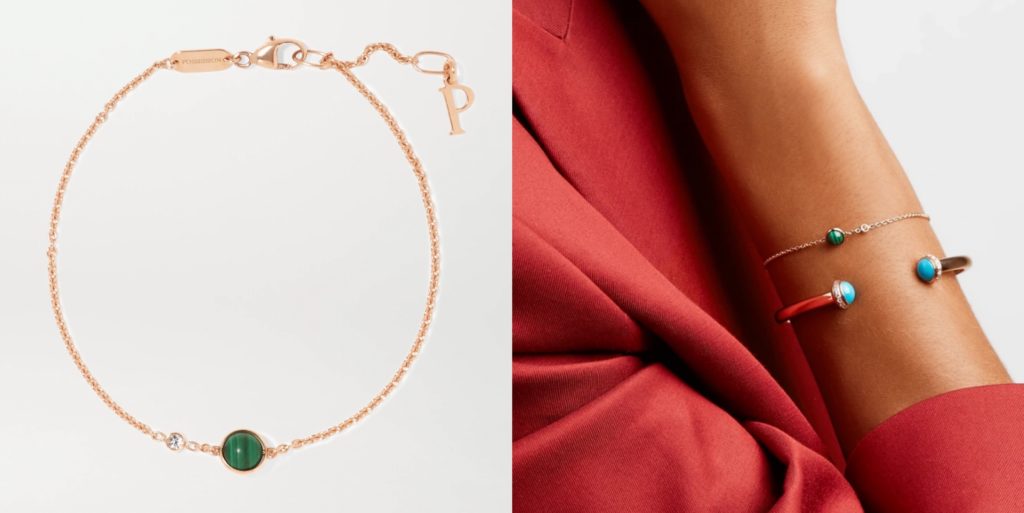 Designer fine jewelry below $2,000 – Bvlgari

18K rose gold & black ceramic.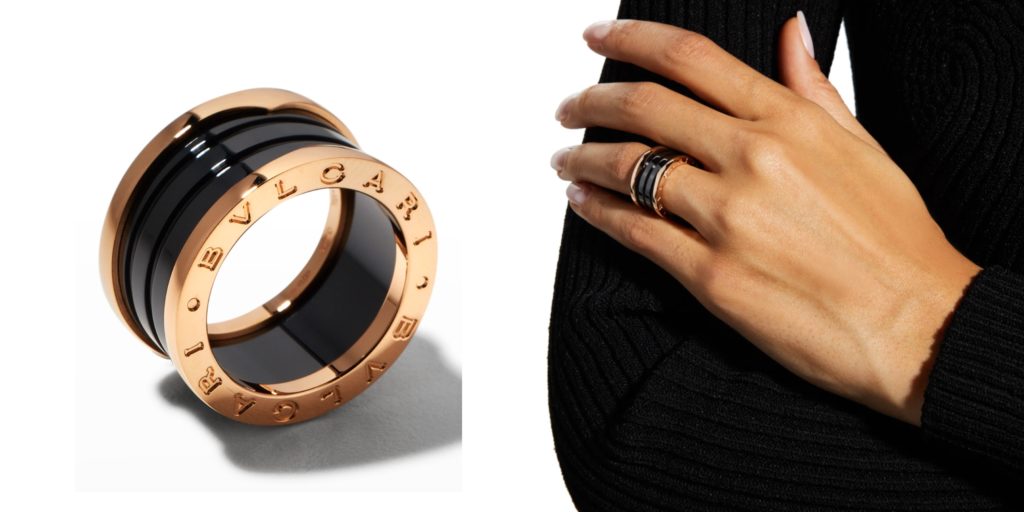 18k rose gold and mother of pearl.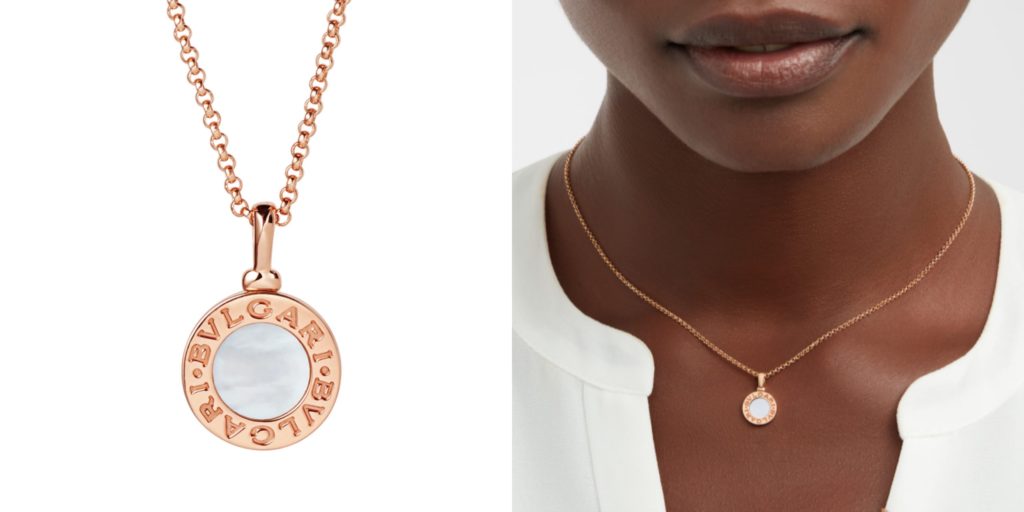 Sustainable designer fine jewelry below $2,000
18k gold diamond earrings.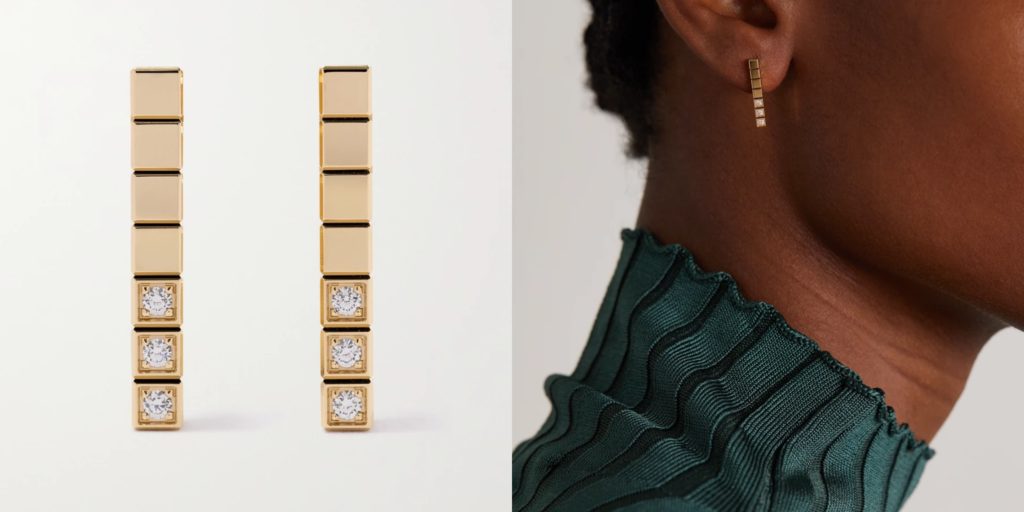 18k gold diamond necklace.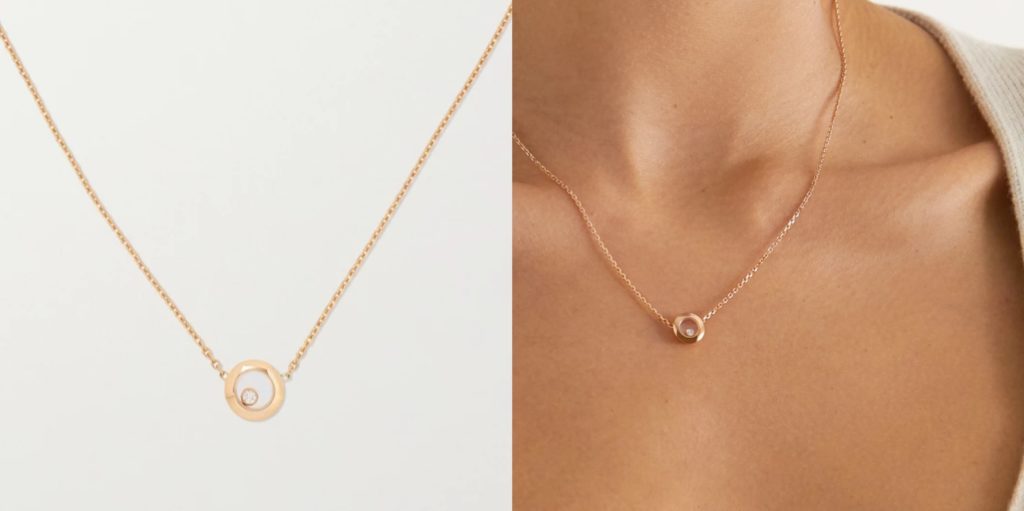 Favorite fine jewelry from Cartier below $2,000
Necklace in 18K white gold, rose gold and yellow gold.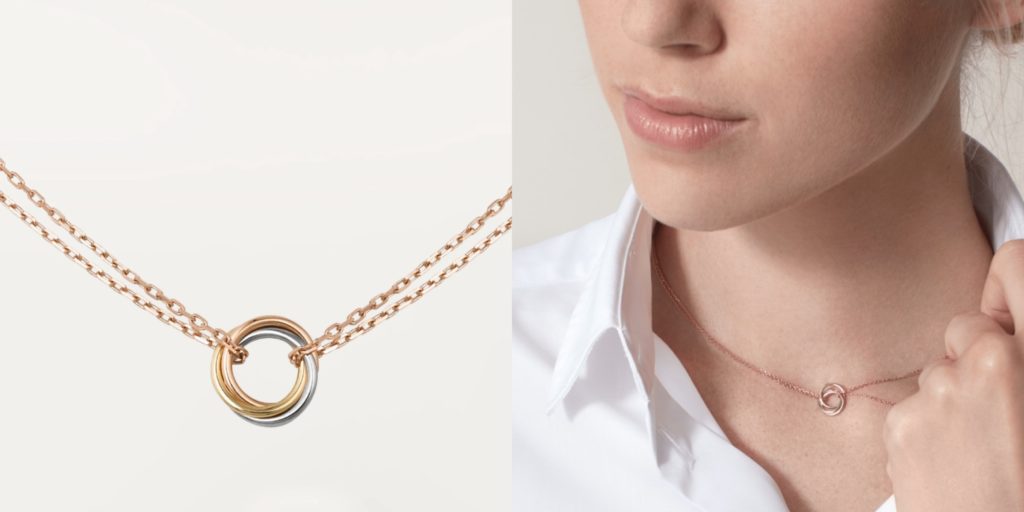 Necklace in 18K yellow gold, diamond and mother of pearl.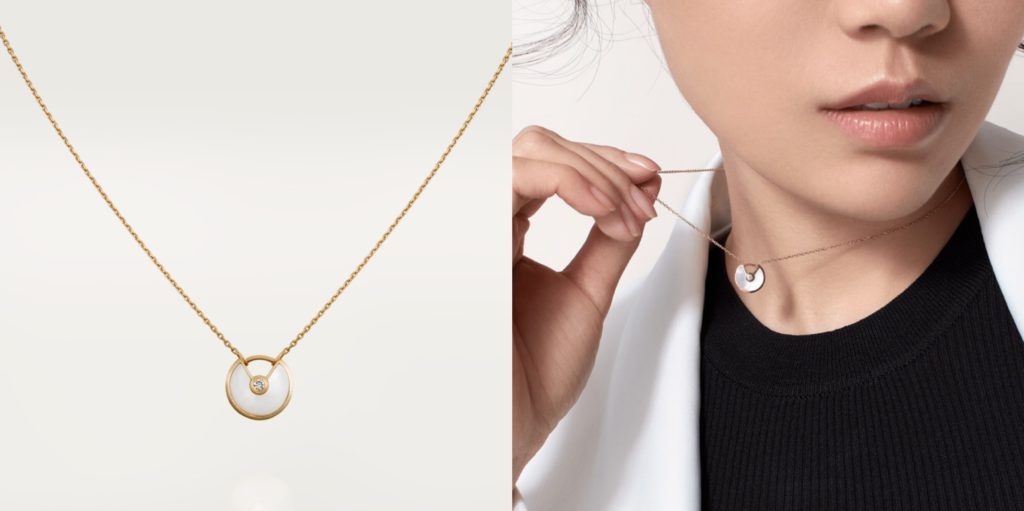 Ring in 18K yellow gold.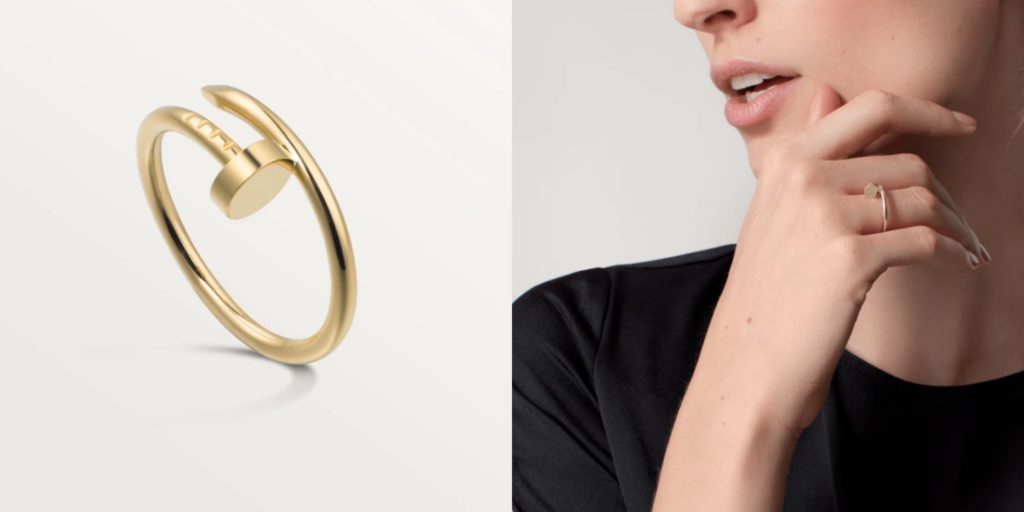 Favorite fine jewelry from Tiffany below $2,000
Bracelet in 18k gold.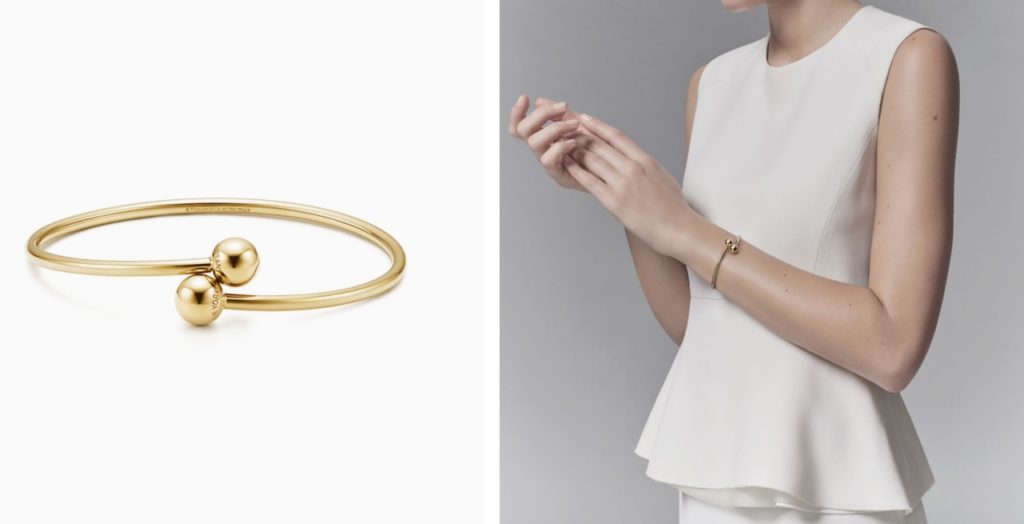 Ring in 18K yellow gold.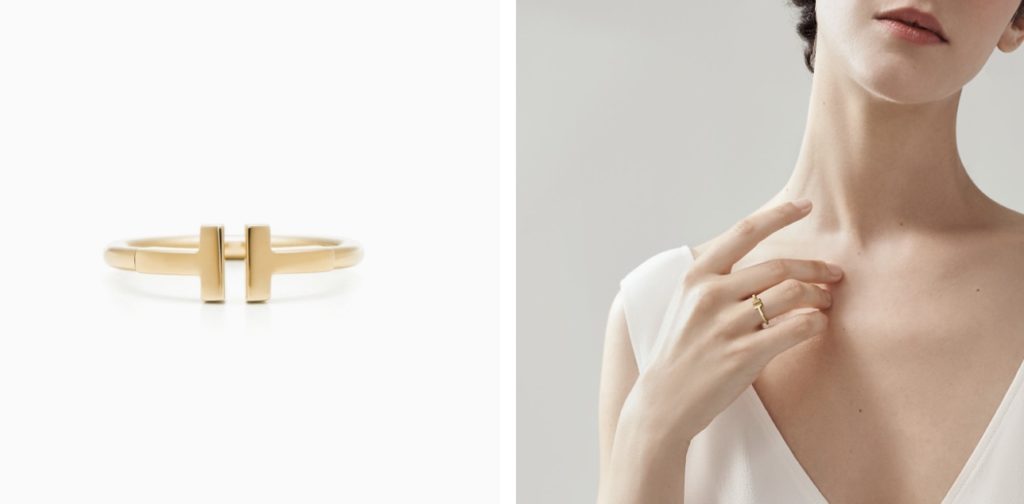 Ring in 18K yellow gold.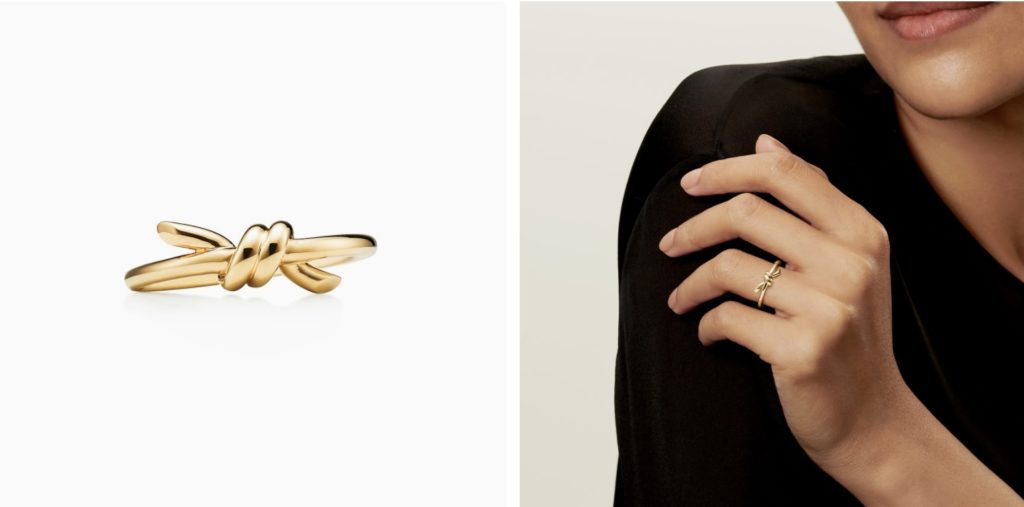 Earrings in 18k gold.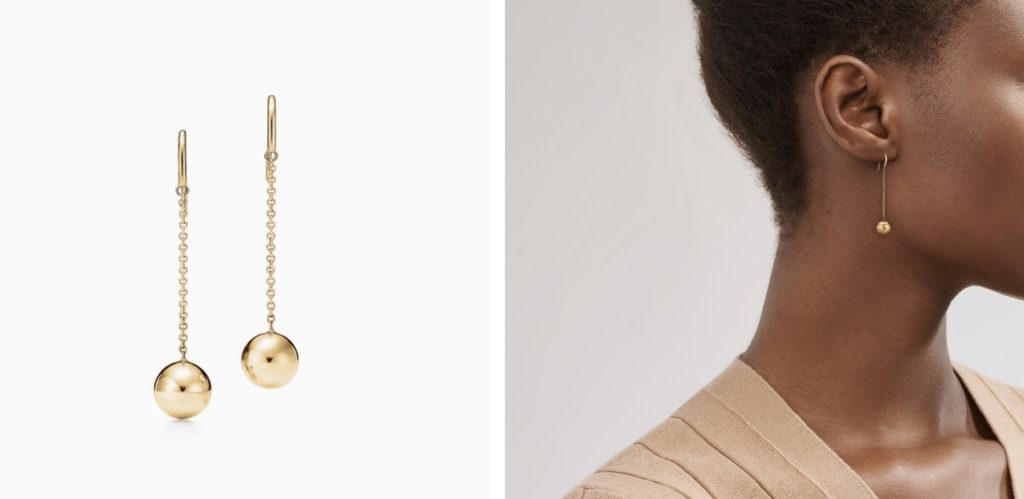 Find out more gift ideas in this blog post.
Remember this guide and pin on pinterest