Summer pants: best linen pants for women.
I have been on the hunt for comfortable linen pants for this Summer over the past week. It is not easy to find effortless chic linen pants that you can wear casually or with a blazer for more sophistication. I tried many linen styles over the past months. So, I am super happy to share with you my favorite linen clothing for Summer.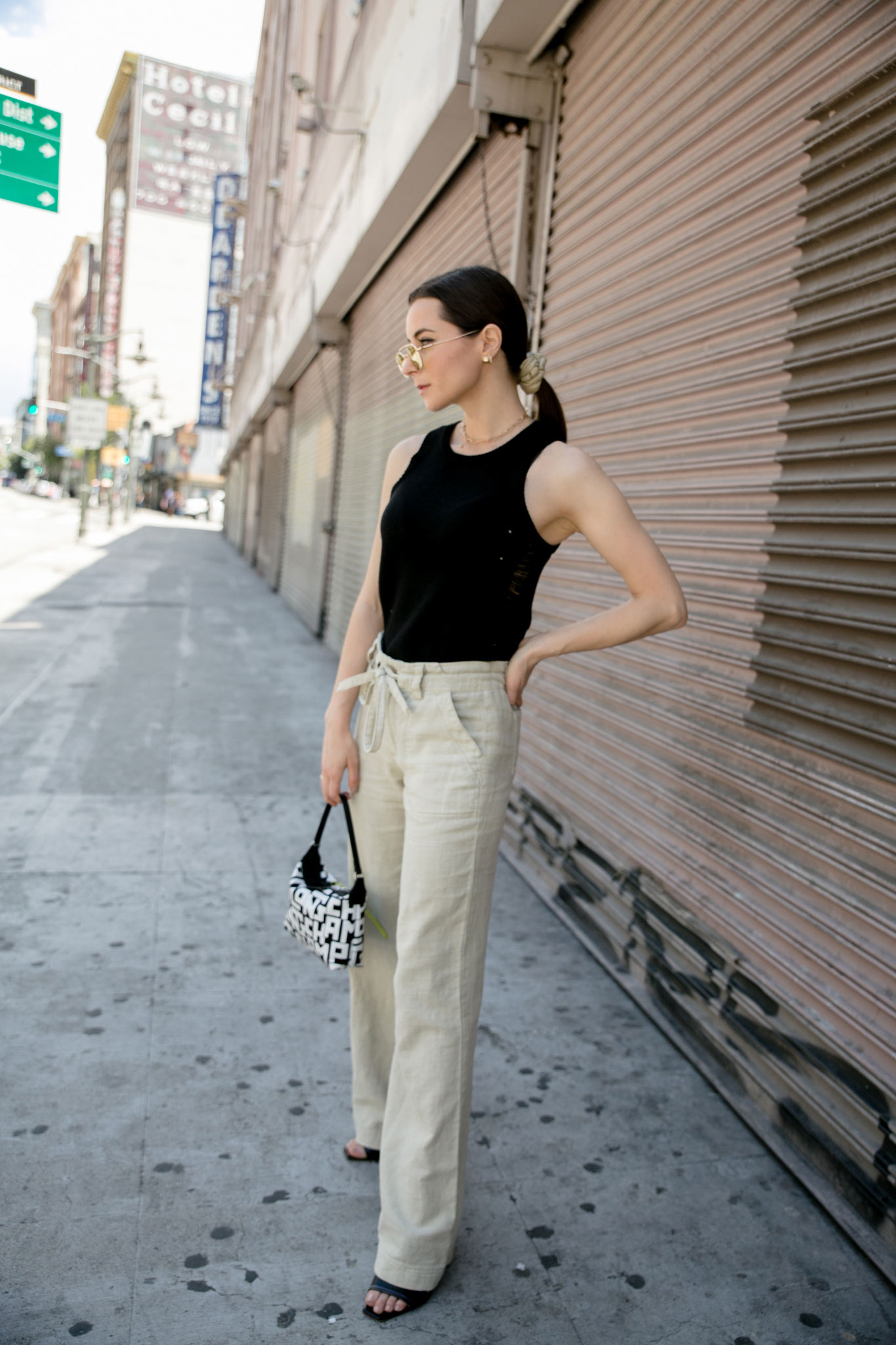 Linen is a light fabric and it is very trendy this summer for its retro flair. Moreover, linen is versatile: you can wear it for travel, for work, or for an effortless chic look at home. These linen garments will definitely be your closet staples this summer as they are comfortable and very stylish.
For summer 2019, the biggest trend is the utility pants: cargo pants or minimal tie-front pants are a great option to go to this season.
Discover below my favorite summer pants.

Rag poets linen pants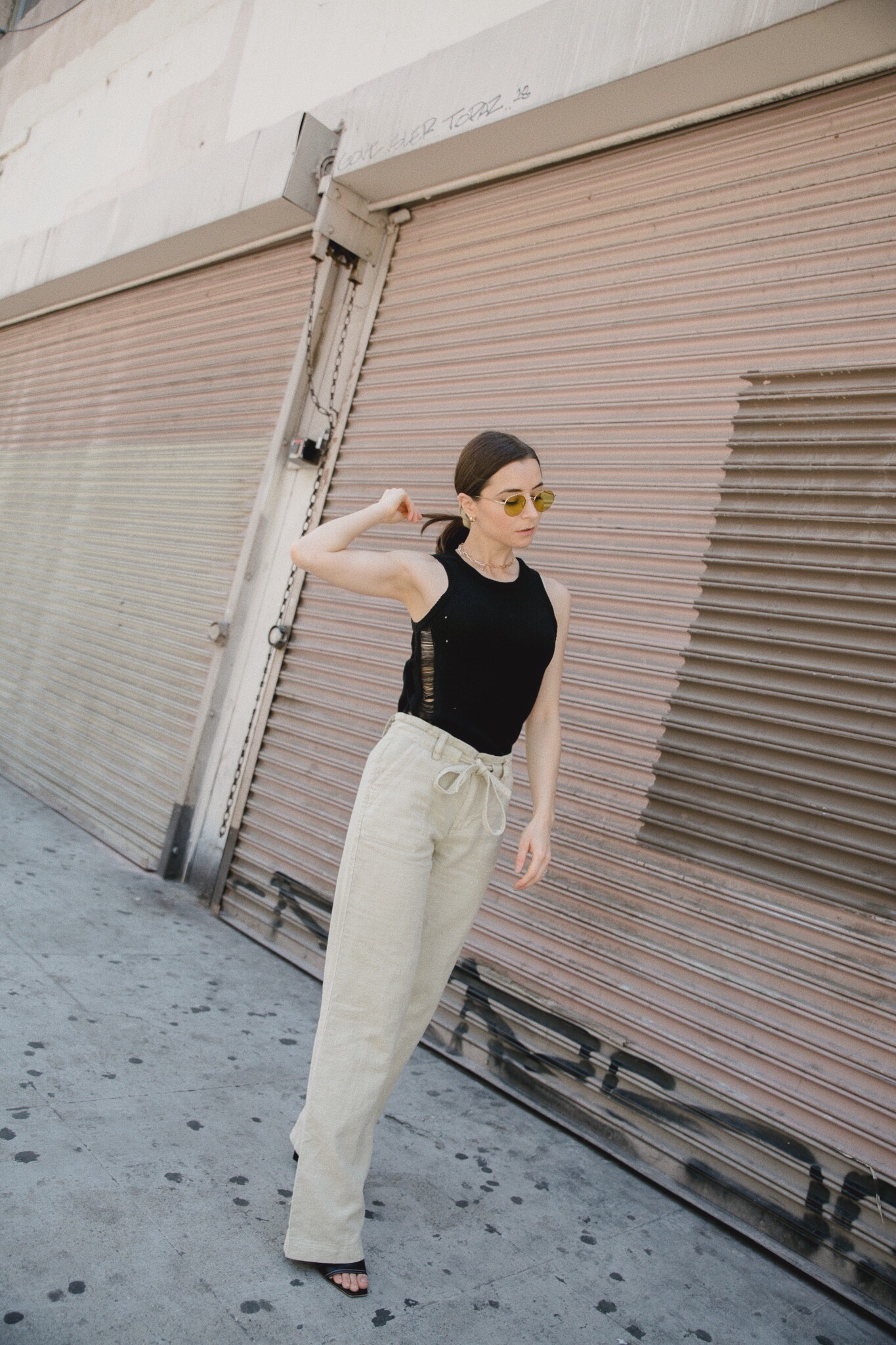 These Woodlock pants by Rag Poets are really flattering. In addition, the bone color is perfect for this Summer and it goes with almost every color. I took my usual size and they fit great. Furthermore, I love to wear these pants with my Aeyde sandals. These sandals give a modern and minimal touch to any outfit. The Serena sandals by Aeyde fit true to size.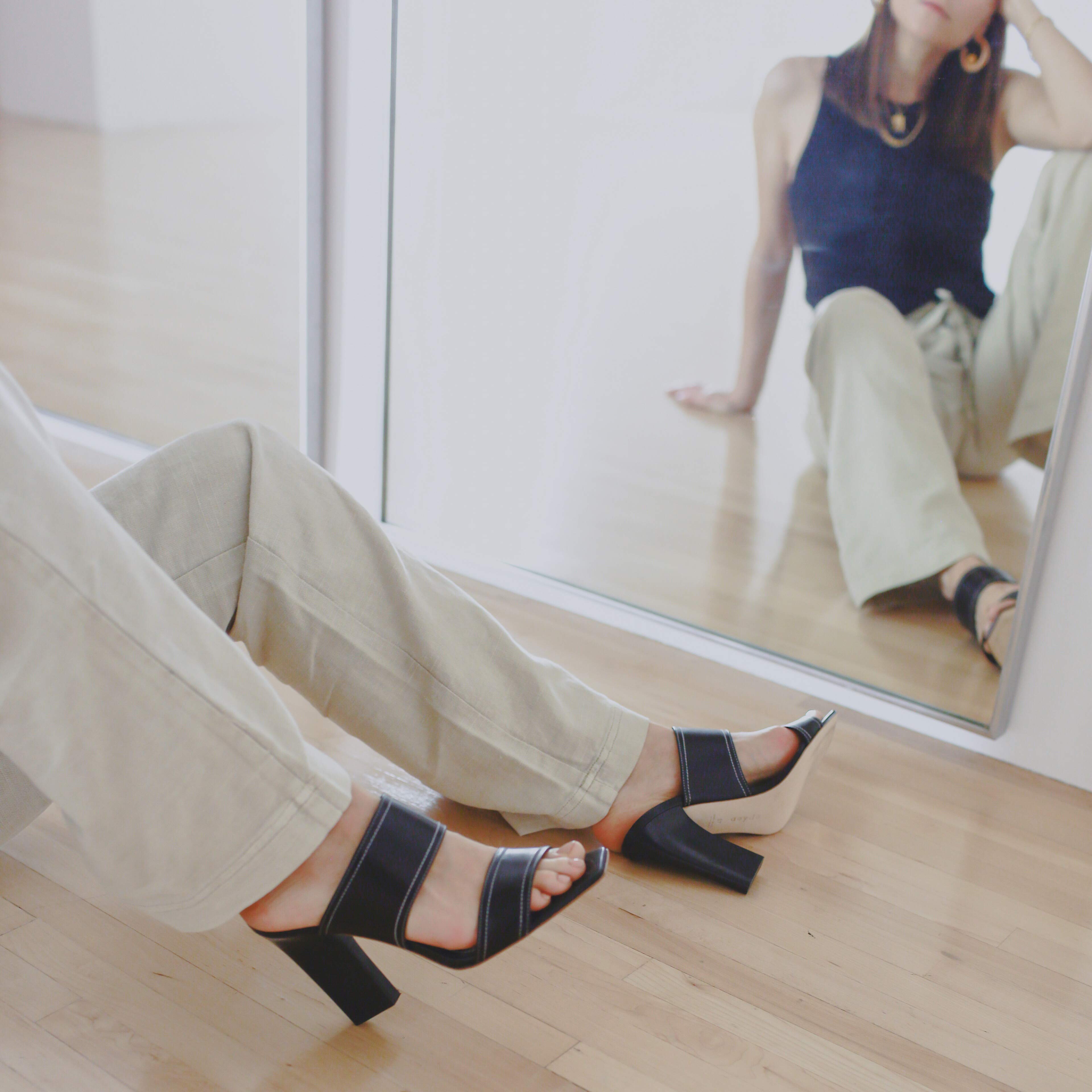 Outfit details: Rag poets linen pants / Rag poets Alsace top / Sunglasses: Alhem / Serena Sandals: Aeyde / Bag: Longchamp LGP.
More outfit inspirations? Check out this blog post on how to style a linen suit.