Ankle boots with low heels are absolutely a must! Check out this article to learn more about how to score the must-have designer boots (Givenchy, Tula Pulla, Chloé) and their perfect dupes!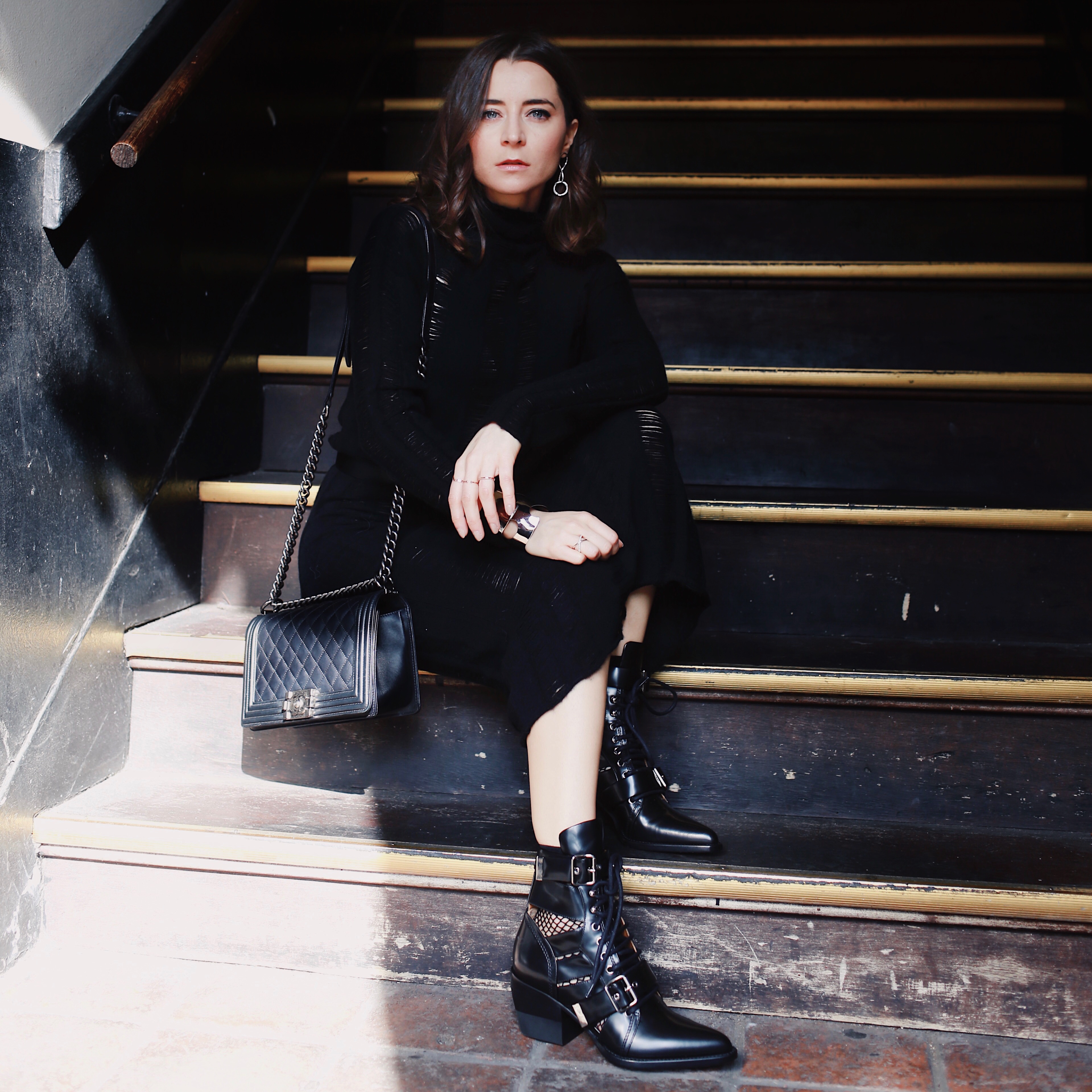 Here wearing the Chloe Rylee, a classic black ankle boots which amassed a cult following worldwide.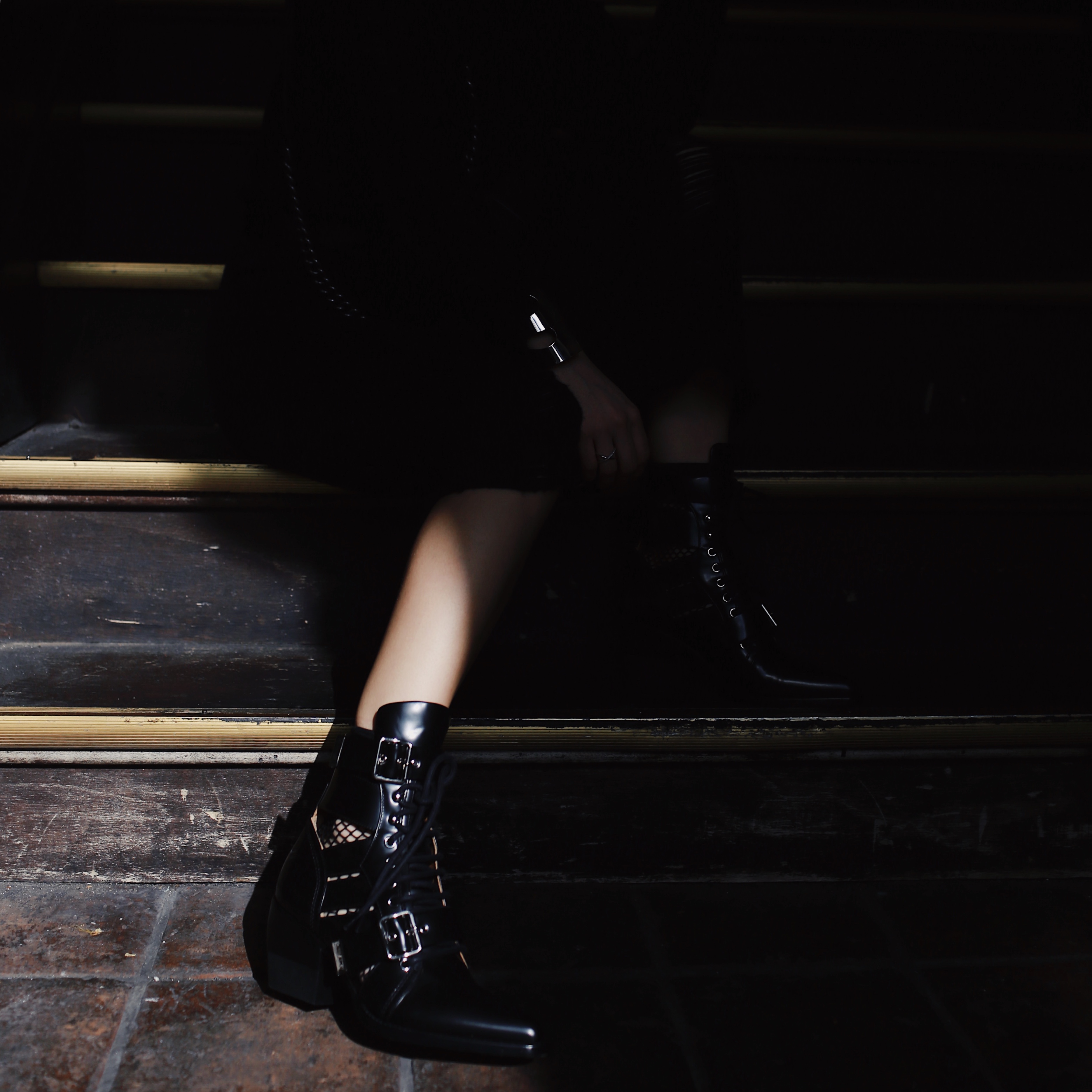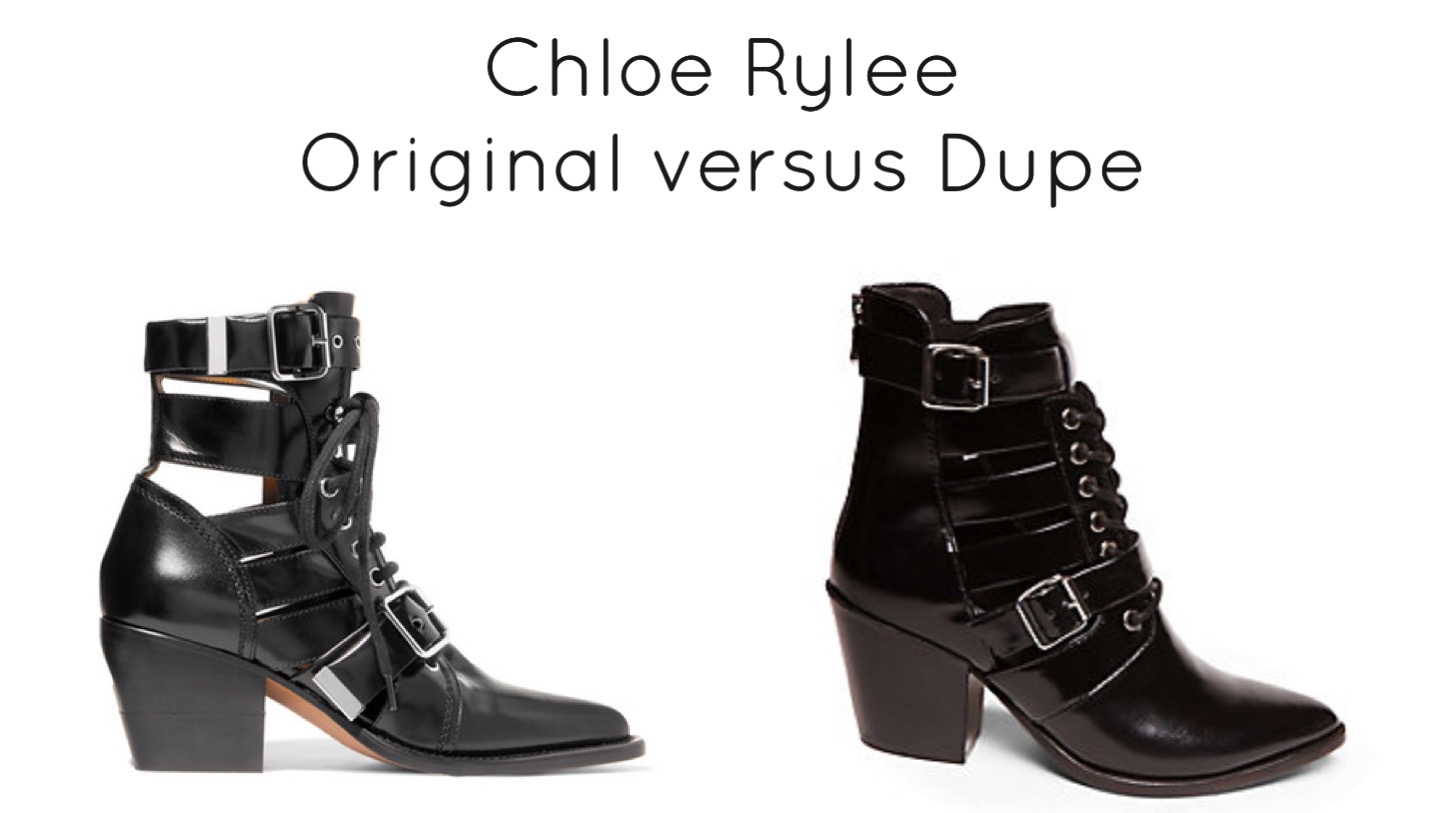 Celebs, fashion editors and bloggers love them. Celebrities Jennifer Lawrence and Sienna Miller are wearing them on repeat.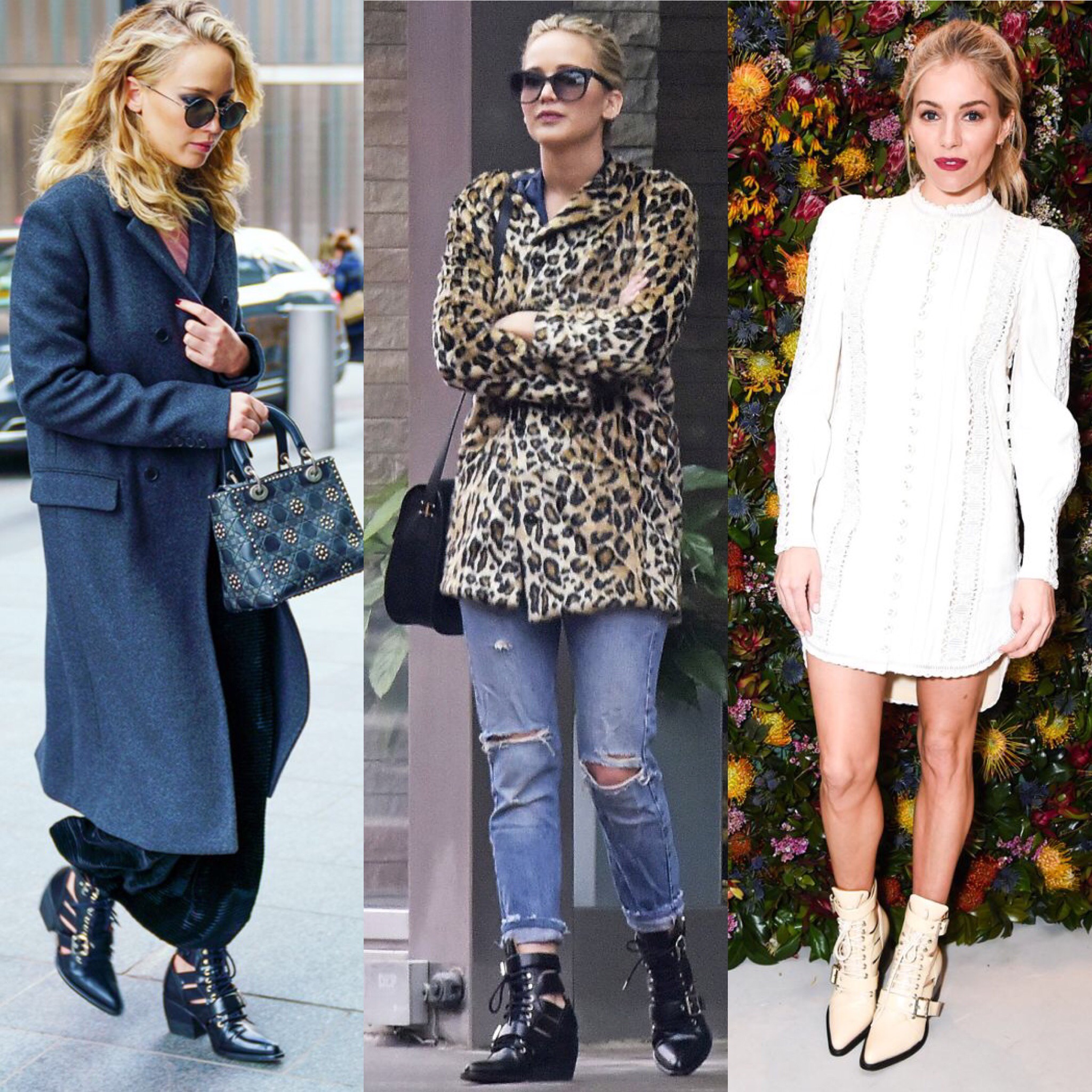 These military ankle boots are expensive but will instantly transform your outfit to the next level with this it-girl touch! I found some great dupes at Jeffrey Campbell and All Saints.
From Real To Perfect Dupes
Two years ago, I have scored one of my all-time favorite pairs of boots: The Toga Pulla Western Buckle ankle boots. I love them so much!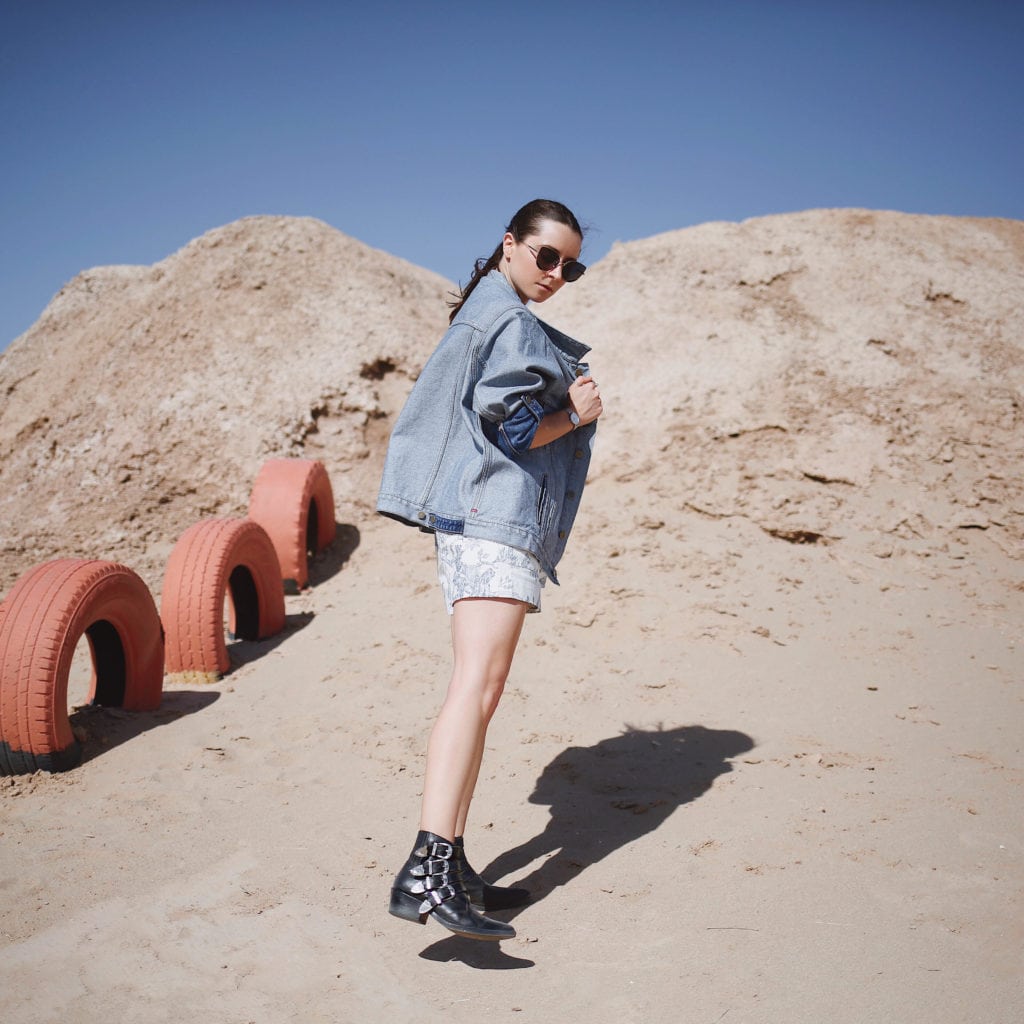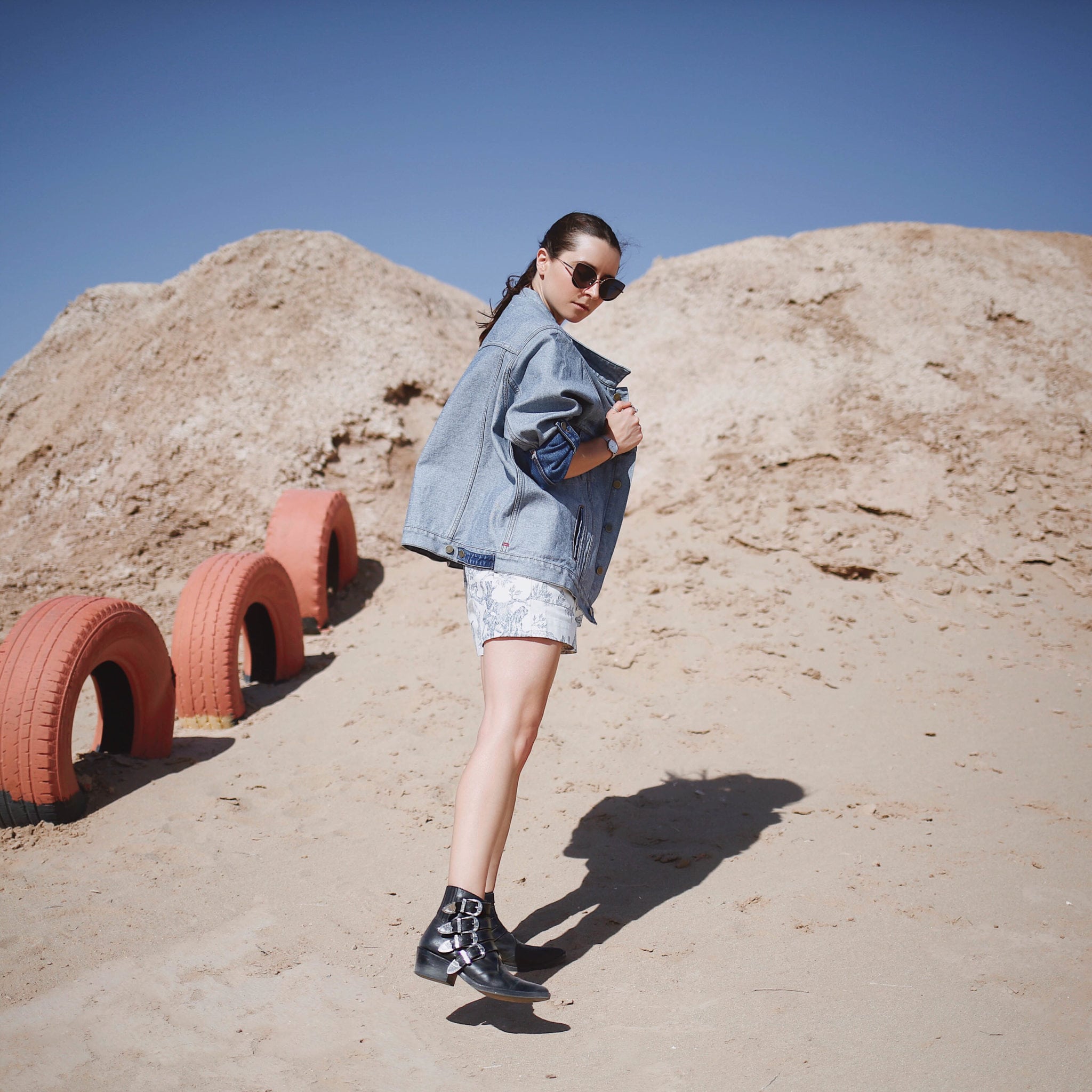 Still trendy this season, each time, I wore those boots, I got some compliments. Those Toga Pulla western buckles ankle boots worth the investment.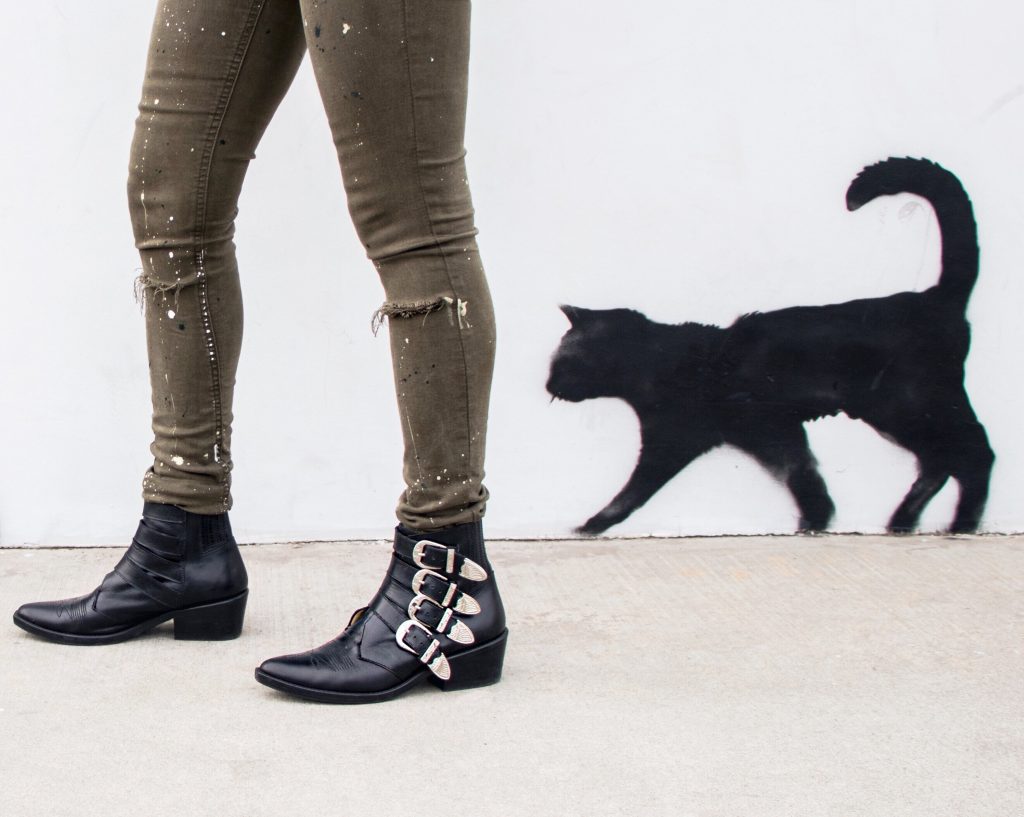 If designer boots are not an option for you, you can score some amazing designer ankle boots dupes / knock off (see the selection below).
2020 Ankle Boots Still on Trend: Toga Pulla, Givenchy, Chloe Suzanna
The Toga Pulla Western buckle boots, Givenchy studded boots, the Chloé Suzanna and Chloé Rylee boots are timeless investments and still inspired international footwear brands to create dupes.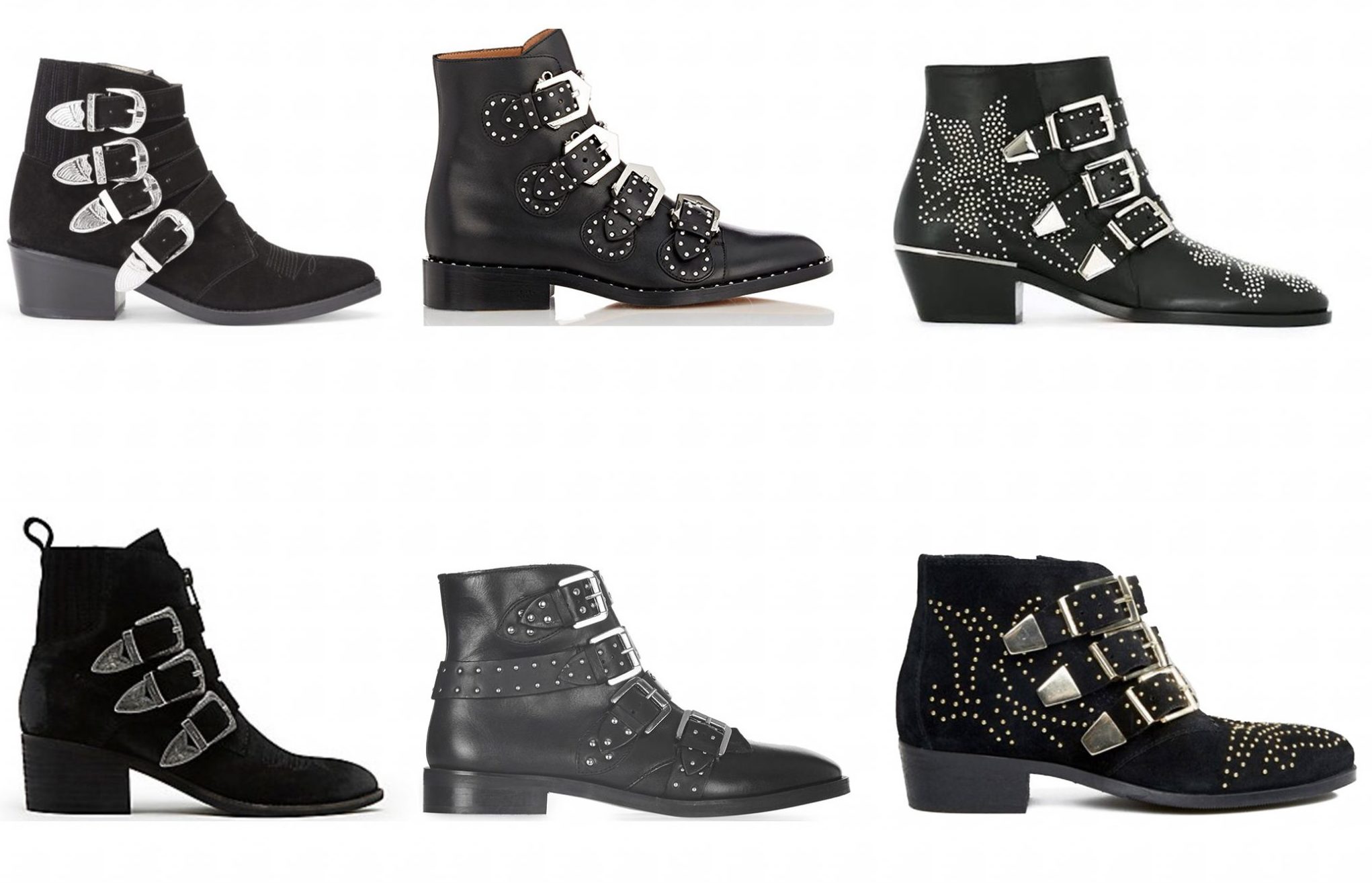 Designer Ankle Boots – The Originals

Designer Ankle Boots – The Dupes
High quality & affordable

Small Budget

The Ankle Boots: a timeless of your wardrobe
From Velvet, Suede, Leather to Fur, the choice is endless and you can play with a lot of different details.
Use different fabrics (velvet, suede, faux-snake), different heels (wood, transparent, metallic) or add some embellishments (studs, western buckles, cut-out, faux-fur) and your look will be ultra-stylish!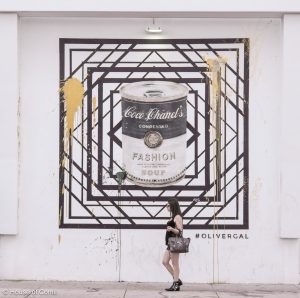 Models and Celebrities use those boots on repeat to master their perfect model-off-duty looks!
If you are not sure and can not invest in the real boots, try the knock-off first!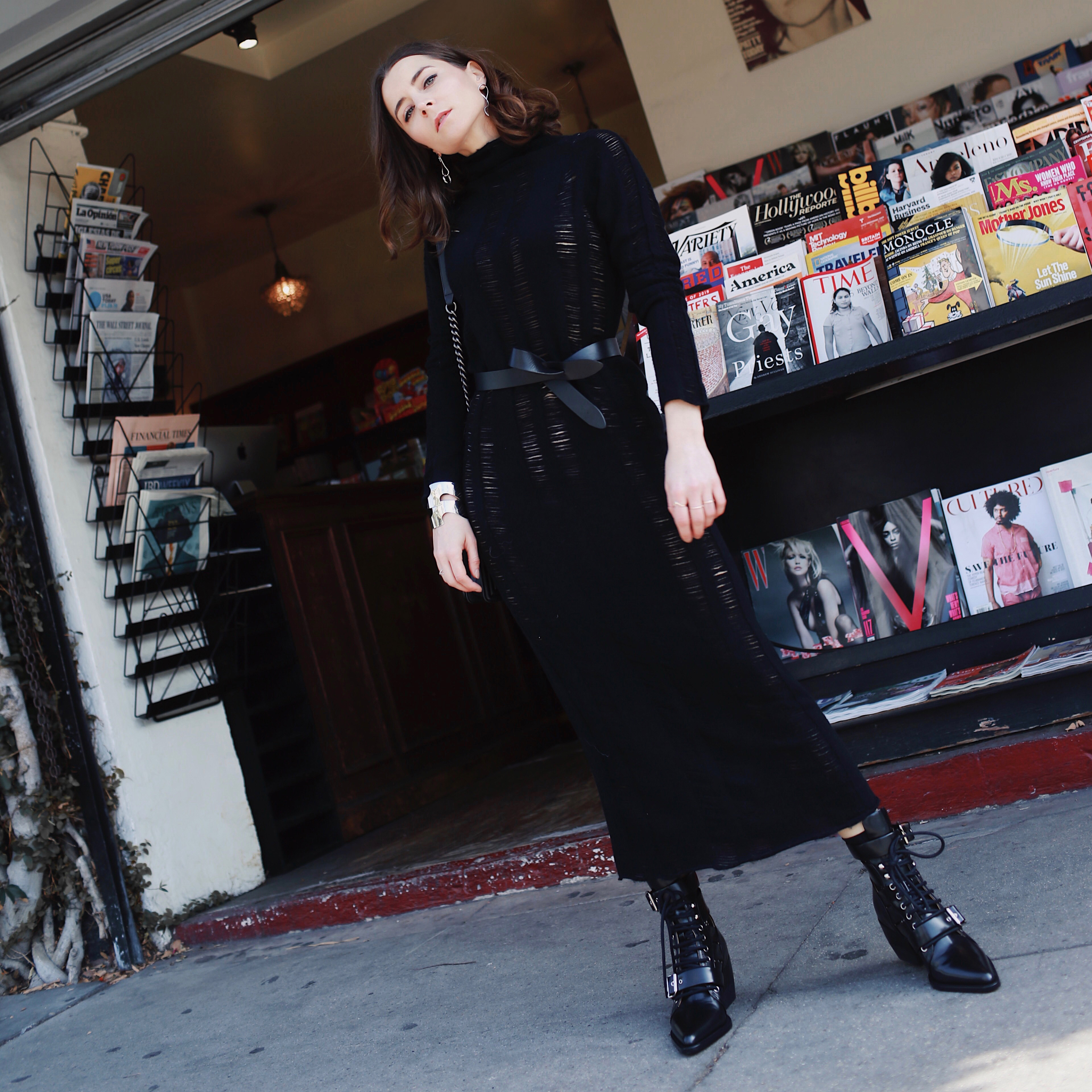 Outfit details: Buckled leather ankle boots: Chloe Rylee ankle boots, Sustainable cashmere dress: Mandkhai, Alvida Silver Earrings: Maria Black.
---
Pin
---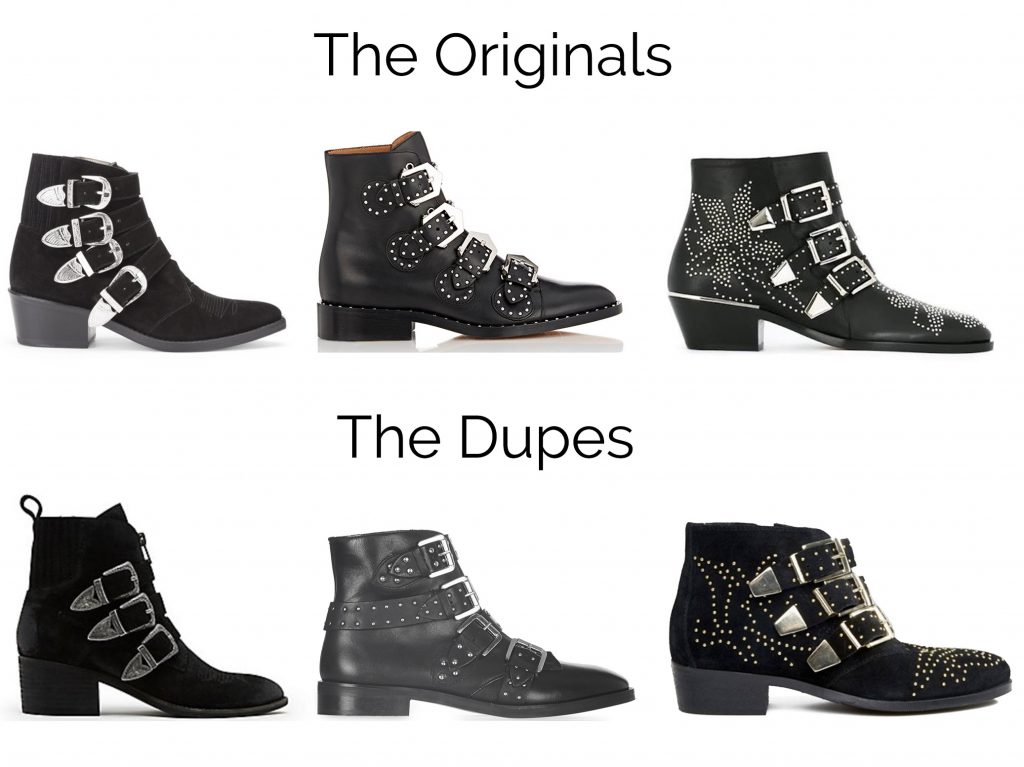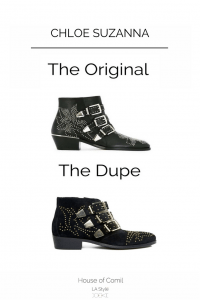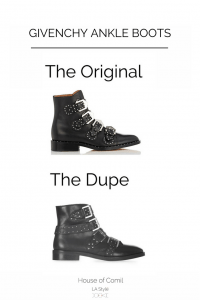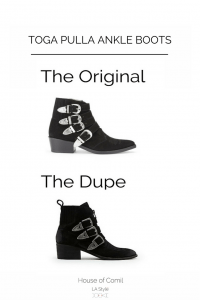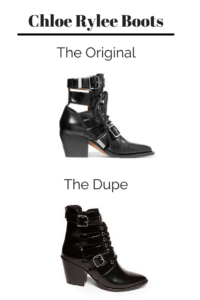 More ankle boot trends?
Check out this post on how to wear the snake print ankle boots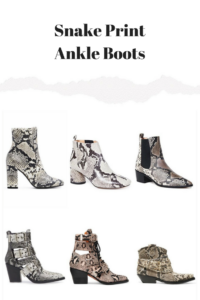 This blog post contains affiliate links. First time published as of March 2017 and last update as of November 2020.