The other day, I wanted to style a navy dress and I realized I had no white jacket.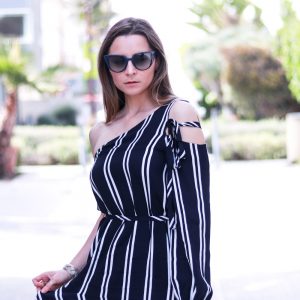 I was so surprised to not own this wardrobe essential! A white jacket is timeless, it goes with a lot of outfits from neutrals to neon colors!
I went to Zara and bought this white long sleeveless blazer. This white vest is such a great basic and goes well with this asymmetric striped dress!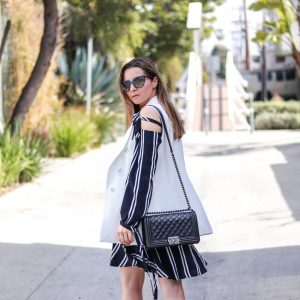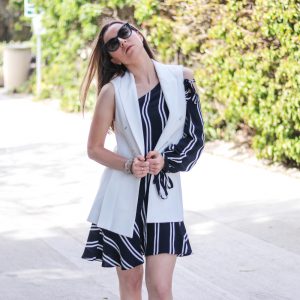 I also found a very cute selection of other white jackets! I am totally obsessed with the white army jacket of Storets and the studded jacket of L'Agence! For sure the selection below will be one of my next purchase!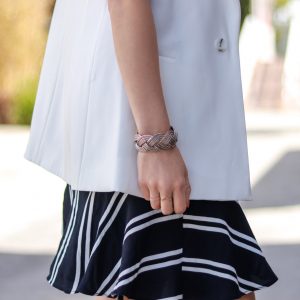 Items credits: White Jacket: Zara / Glasses: Fendi / Bag: Chanel / Dress: Zara / Bracelet: Private (brand unknown)